Daily Burn Review

- 23 Things You Need to Know
Daily Burn is an online fitness program with 16 different exercise types and more than 100 premade workouts. Daily Burn claims to be able to motivate you and help you achieve your body goals more quickly. Will you need to spend money on expensive equipment and supplements as well to achieve that?
Some signs indicate that you will have to spend more than just the initial subscription price. Our experienced research team wanted to get to the bottom of it so they took a closer look at the program and everything it entails. Here's everything they came up with.
Daily Burn can be purchased through their Official Site.
Daily Burn Readers:
Click here
to find out why we're giving away samples of our product, Burn TS.
Overview
What is DailyBurn?
DailyBurn is an online health and fitness company that live-streams video workouts to its members. It offers a diverse range of exercise programs led by expert trainers to suit all fitness levels. The majority stakeholder is InterActiveCorp (IAC) and it offers its programs across mobile devices, as well as web and TV apps to around 2.5 million members.
It takes full advantage of the digital era, with Apple iPhone and TV apps available through its website. They were App of the Month in January 2010 in the New York Times. In the same year, PC Mag named the DailyBurn website among the top 100 websites.
How Did DailyBurn Start?
Stephen Blankenship and Andy Smith originally founded the DailyBurn program in 2007 using the name Gyminee, which they changed in 2009.
In May 2010, IAC acquired a majority share of DailyBurn programs and apps. In 2011, it rebranded the company's first health and fitness tracking app to the DailyBurn tracker and named the new live-streaming app DailyBurn.
It launched its first DailyBurn live fitness show, DailyBurn 365, in 2016.
Smith said they started the website when they found there was nothing like it on the market. Part of its success in the early days was its engagement with its users. DailyBurn had a feedback box on its website so, right from the start, they invited engagement from their members.
According to Smith, the sale to IAC was a strategic move, as selling a majority stake in the company raised capital. He said it was a win for DailyBurn early investors, and IAC was a good fit for the company and its future vision, Mixergy reports.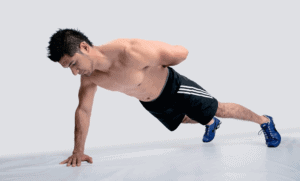 Scroll below for one of the best products we've seen over the last year.
Claims
DailyBurn Claims
DailyBurn says that it is redefining the online fitness space with its live access to daily workout sessions and nutrition and supplement information. Members can access DailyBurn workouts from any digital device and there is a new workout each day.
However, customers report that you need a reliable internet connection to live-stream the sessions for good quality access. It is cheaper than a gym membership with unlimited access to hundreds of workout sessions.
DailyBurn Ingredients
There are no ingredients. DailyBurn is an interactive exercise program that helps you burn calories and lose weight.
DailyBurn Trainers
The personal trainers that work with DailyBurn are as follows:
Bob Harper
Ben Booker
Justin Rubin
Cody Storey
Andrea Speir
Briohny Smyth
Anja Garcia
Judi Brown
Keaira LaShae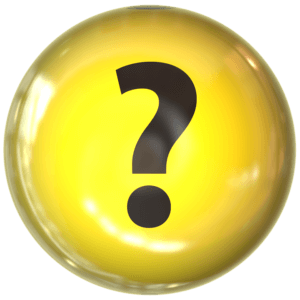 How Does DailyBurn Work?
To get started with a DailyBurn program, you must first sign up and choose a subscription level. You can sign up for the 30-day free trial offer. There is an option to cancel any time during those 30 days if you do not like the program. This way you will avoid any fees and charges on your credit card.
The website claims to have more than 30 fitness programs and hundreds of videos. When you sign up, you will fill out an online questionnaire so the website can recommend the appropriate DailyBurn program and trainer for you.
Questions typically include your age, weight, height, fitness level, workout experience, and what you are trying to achieve. It is best to be totally honest with your answers. Trying to keep up with workouts that are too advanced for you will soon kill your motivation.
DailyBurn Viewing Options
Personal computer
iPad
iPhone
Android smartphones
Google Chromecast
Roku TV
Apple TV
Amazon Fire TV
Google TV
Samsung Smart TV
Microsoft Xbox 360
Sony PlayStation 3
Types
Details on DailyBurn and Weight Loss
DailyBurn has a variety of different workout programs that support and promote weight loss by burning calories while getting fit. A few are below:
Black Fire
A two-month program focusing on short, full-body exercises.  Best for veteran users.
DailyBurn 365
DailyBurn 365 has brand new 30-minute workouts live-streamed every day. It focuses on a full-body workout for beginners or anyone re-starting their fitness journey. If you miss this live workout, it is available anytime for the next 24 hours. And, if you miss a day, you can start right back up with the next live program. All you need is your body and motivation. You need no additional equipment.
Cardio Sculpt
Exercise six times per week with 12 different workouts, focusing on abs, legs, and butt.
Live to Fail
A 90-day course for veterans that pushes people to their limits, regardless if they look to lose weight or gain muscle.
DB15
15-minutes per day for 15 days, with exercises that focus on everything from yoga to MMA.
True Beginner
A four-week program for people just starting out.
Yoga Made Simple
This program is a 16-day health and fitness workout that concentrates on the fundamentals of health and fitness. This program aims to re-energize you physically and to relieve stress and tension using gentle movements. DailyBurn yoga is suitable for people of all fitness levels.
Yoga
Anyone from a veteran to a beginner can sign up for this yoga training program.
Beautiful Belly Yoga
Yoga for pregnant women, helping them continue their yoga routine while they're expecting.
Recover
Five 30-minute workouts per week to "open you up", relieve tension, and restore movement.
Pilates (Phase I and II)
Three-week courses focusing on strength and flexibility.
Inferno
This workout is not for the faint-hearted. It is a 21-day workout challenge for people looking for results and well-defined muscles. Every session is grueling, aiming to speed up your metabolism so you lose weight quickly.
Daily Inferno workouts will push your body to the limit, with recovery days strategically planned to rest your body before you continue with the program. Additional equipment you need to make the most of the Daily Inferno workouts includes dumbbells, a medicine ball, and a box.
Inferno HR
Similar to the original Inferno, this adds a heart rate monitor to better oversee your progress.
Tactical Bodyweight Training (TBT)
A 28-day course that focuses on motion, mobility, and strength.
Move!
47-minute dance-focused workouts.
CORE
A two-week program that focuses on a range of muscles, abs, obliques, lower back, glutes, and hips.
Kettlebell Workout (DBK)
Its workouts use kettlebells for strength and cardio training all in one session. Training with kettlebells "forces your muscles to contract faster." This means you burn fat faster and develop muscle definition over time.
Total Cardio
Combines three different trainers' techniques over the course of 28 days to help you lose weight and tone up.
DailyBurn Barre Total Body Workout
DailyBurn Barre workouts are suitable for individuals at any fitness level wanting to strengthen and tone their body. Barre Harmony is a six-week program that has eight workouts running for 15-30 minutes each. It is a great workout for people who enjoy dancing.
It combines the basic principles of pilates, yoga, and dance put together into workout sessions. During a DailyBurn Barre workout, you can use light weights to do balance exercises and target hard to reach muscles like your inner thighs and outer hips, as well as strengthening your core and back muscles, according to the website.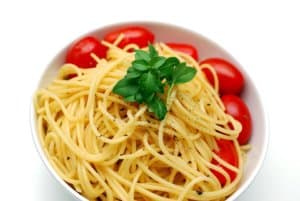 DailyBurn Carb Cycling
DailyBurn carb cycling is a support for weight loss. Carb cycling is a diet where you have high- and low-carb days. The idea is that on the low-carb days your body burns fat and on high-carb days you boost the metabolism.
According to researchers at the University Hospital, Genesis Prevention Center in South Manchester, England, carb-cycling diets work better "for reducing weight and lowering blood levels of insulin".
They concluded that this type of diet is better than the standard diet for preventing serious diseases like cancer.
Does it Work
Does DailyBurn Work?
DailyBurn has a huge range of content and workout videos available. But, you will not achieve your health and fitness goals sitting down watching them. You need to stay motivated and be accountable for your DailyBurn program and workouts every day to achieve your weight loss goals.
The program's memberships have an option to add a personal trainer service to your subscription. This can help you sustain motivation. No matter how you look at it, you will get as much out of this program as you put in.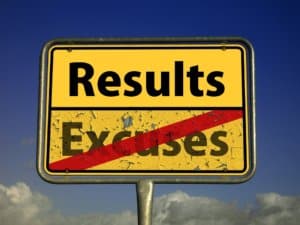 Benefits & Results
DailyBurn Benefits and Results
DailyBurn has around 30 different programs and hundreds of videos to suit every fitness level. It is convenient, as you can use it on any digital device as long as you have internet access.
DailyBurn Program Benefits
30-day free trial period
A monthly membership with different levels based on individual needs
Customizable program
Convenient exercise programs in the privacy of your own home
Flexibility to complete DailyBurn workouts whenever you have time
Experienced trainers to work with
A large community of like-minded people for 24/7 support via chat
Recipes and meal plans to support your exercise program
New live content every day
Supplement recommendations to support your weight loss goals
A fun way to lose weight and tone muscle up
You can cancel at any time
According to Anthony Dugarte MD, "As long as there is broad availability in exercise program intensity levels, I think this would be a viable option to allow people to move in the comfort of their own home. I still recommend taking steps to ensure safety – discuss with your physician and make sure somebody is around when you are exercising."
Instructions
How to Use DailyBurn
Try DailyBurn out for 30 days free. And, then for a monthly fee starting from $12.95, you can access DailyBurn workout videos for a low cost.
Once you sign up for a subscription and answer the questionnaire, they will direct you to the workout programs best for your level of fitness. You can live stream DailyBurn workouts to your digital device so it is convenient to do wherever you are.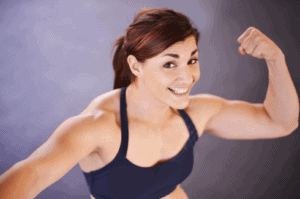 30-Day Fitness Challenge – Workout at Home
The 30-day Fitness Challenge earned Best of 2016 App, Top Trending App and Best Self-improvement App as well as Google Play Editor's Choice. You can workout from home at any time using the 30-day fit challenge workout.
It motivates its users by increasing the intensity of the workouts gradually to help you get fit and lose weight to help you achieve your fitness goals. You can choose the 30-day challenge that suits you: full body, butt, abs challenges. Each one has three levels, depending on your level of experience.
Nautilus Bowflex Collaboration
In early 2017, DailyBurn announced that they would be collaborating with Nautilus Inc, "a leader in innovative fitness equipment", to offer access to expert training advice for Bowflex Max Trainer cardio machine owners, Business Wire reports.
These customers can sign up for a free eight-week trial after their purchase to access the full DailyBurn library and the Bowflex Max Trainer workouts. The two companies have made these workouts available on "web, mobile, tablets, Apple TV, Roku, Chromecast and Amazon Fire TV".
"Our partnership with Daily Burn adds tremendous value for our customers," the Chief Operating Officer of Nautilus, Bill McMahon, said. "This allows us to provide Max Trainer users with additional support as well as a comprehensive training program. Our customers have shared that having a training plan and a workout schedule are key motivators, and this partnership gives them those tools to be successful."
Potential DailyBurn Side Effects
There are no side effects unless you overdo things to the point of an injury. In that case, you should seek the advice of your doctor before continuing any exercise program.
DailyBurn Product Warnings
There are no product warnings for this program. It is a health and fitness regimen across digital devices. The program relies on customers answering a series of questions honestly so it can make recommendations suitable to their level of fitness.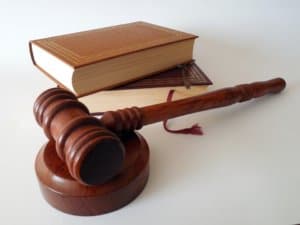 Any DailyBurn Lawsuits?
There is only one lawsuit against IAC trading as DailyBurn. Dietgoal Innovation LLC included the company in a lawsuit against 40 companies for breaching the conditions of its menu planning software patent conditions.
DailyBurn Customer Service
DailyBurn customer service is only accessible via email, which many users find negative, as their emails went without a response. Looking through negative online reviews, a large amount of them focus on the experience of canceling their subscription and having to deal with unauthorized charges on their credit cards.
Further, people claim they receive no response from the company or, when they do, they do not receive a refund for these charges. Customer reviews on the Better Business Bureau (BBB) website rate InterActiveCorp (DailyBurn owner) at D-. It has 8 negative reviews and 33 complaints. IAC is not BBB accredited.
Some of the complaints were about:
Unsolicited reactivation of accounts
Difficulty canceling accounts
Credit charges on canceled accounts
Lack of customer service
Automated responses to emails not addressing the issues.
 BBB Reviews
Amy S

"I have tried for months to cancel my DailyBurn account and unexpectedly, I was charged again for another month's use that I did not authorize. I have severely unhappy with this company and seek to never do business with them again. Their service is very misleading."

S.C.

"I subscribed to this company's online exercise service. I decided to cancel and they continued to charge me monthly. There is no telephone number to contact anyone, only an email address. DO NOT SUBSCRIBE TO THIS SERVICE. Once they have your credit card they will continue to charge you."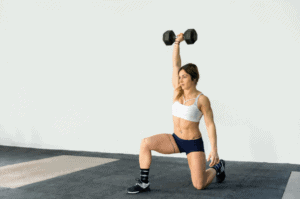 Pros & Cons
DailyBurn Pros & Cons
Pros
Easy access from anywhere if you have an internet connection.
Lots of search options make it easy to use.
Many professional personal trainers to choose from.
30-day free trial.
20 different series of workout classes for all interests and goals.
Cons
Can only access the content online, with no option to download to use offline.
You need to sustain motivation to see results.
Needs a reliable internet connection.
You do not own a copy of the programs.
No phone support, customer service access is only via email.
Needs a credit card number up-front.
DailyBurn Alternatives
There are a lot of DailyBurn alternatives on the market. Here are a few:
Daily Workouts – Exercise Fitness Routine Trainer
Daily Workouts offers free 5-30-minute workouts you can do at home every day. The certified trainer takes you through the exercises step-by-step to work out all muscle groups. The app has a simple interface, along with a video and timer to help you get the most out of the program.
Daily Workouts features
10 targeted 5-10-minute workouts from which to choose.
Random 10-30-minute full-body workouts.
More than 95 different exercises.
Do not need the internet to work out.
Work out anytime from anywhere.
Pedometer
This is an app that tracks the number of steps you take each day. It uses this information to let you know how many calories you've burnt during the day. Pedometer also tells you how far you walked, as well as the time and speed per hour. It is simple to use. Just hit Start, make sure you carry your smartphone with you, and the app will do the rest.
It's important to know that the app will not continue counting the number of steps you are taking when some smartphones are locked.
What Users Are Saying
"I really enjoy all the different types of workouts that are offered. The quality of the videos are very good and I can bounce around changing up what workout I want to do. This is great for parents that don't have time to go to the gym and only have a few minutes to get some exercise in."
"Pretty good yoga and pilates, but most of the hosts have free YouTube channels."
"I want to cancel this subscription but it is very difficult on Amazon."
Bottom Lines
The Bottom Line – Does DailyBurn Really Work?
Well, we appreciate that anyone with an internet connection can access DailyBurn and it's nice to see that they offer a lot of different exercises. On the downside, we have some doubts about this online fitness program because science doesn't set it apart from the competition. We're also concerned about the customer complaints on the web regarding unwarranted credit card charges.
If you'd like to get rid of a few more pounds, we suggest you combine an exercise program with a clinically tested supplement with strong support from customers who've lost weight on the supplement.
Of all the products we've reviewed, the best we've seen this year is one called Burn TS. The label reads just four ingredients – no fillers or fluff. All are clinically tested and we had no trouble finding testimonials from dieters who've lost amazing amounts of weight. Plus, if you do choose DailyBurn, the company clearly supports taking supplements to maximize results. This is everything we think you should be looking for.
The makers of Burn TS are so certain of their product they're offering a 2-Week Sample, which means the only thing you have to lose is weight!
Learn More About Burn TS »