Danabol Review

- 13 Things You Need to Know
We're here to cut through the noise and get you the bottom line on Danabol. We took the time to dig deep and write a comprehensive review, looking closely at the side effects, ingredients, clinical research and overall customer service. Plus we read hundreds of user comments and remarks from all over the web. Finally, we summed up all of the information we collected to give you the crucial facts and details you need.
Overview
What Is Danabol?
Danabol is an anabolic oral steroid. It's created to improve everything related to physical performance and bulking, right from endurance to strength and even recovery. It's said to promote faster muscle growth and boost testosterone. This can be a little dangerous as it produces both androgenic and estrogen effects plus other harsh conditions – but we'll get to that in a bit.
Danabol ingredients include:
Methandienone (17α-methyl-1-dihydrotestosterone)
Some of the other names it goes by are – Dbol, Naposim, Dianabol, Averbol, Vetanabol, Dronabol, Chinlipan, Metanabol, and more.
Scientifically, it's known as methandienone, and it is one of the most effective yet more dangerous anabolic drugs in the market, mainly used by bodybuilders and those who want to grow mass, according to the British Journal of Sports Medicine. 
Products Similar to Danabol
How Did Danabol Start?
Back in the 1950s, testosterone drugs were being released into the market to improve athletes' performances in Olympic Games and other physical activities, primarily by the USA and Russia. After a few years of successes and failures in the market, John Ziegler from the US created a pill that worked "like a miracle" for athletes, thanks to its "indisputable benefits and results."
This drug was the original Dianabol which later became Danabol in the 60's. Today, the supplement is marketed in many countries – some of them requiring prescriptions while the others make it available without any regulation.
Danabol Balkan Pharmaceuticals is now the most common option for most users due to their claimed safety and "more intensive production methods." They sell this pill as Danabol 50 mg – which is said to be the strongest of them all.
Scroll below for one of the best products we've seen over the last year.
Ingredients
Danabol Ingredients

Let's take a minute to glance at the main ingredient in this supplement and see what the science community is saying about it. We'll also try to pack in as many clinical studies and published research to get a better idea of whether this supplement is as effective as it claims to be.
Methandienone
Methandienone is an anabolic drug, preferred most among bodybuilders. As an anabolic drug, it can provide excellent results in augmenting athletes' capacities when it comes to body composition and performance, but it may eventually provide dangerous side effects – which we'll touch on later.
Danabol DS Blue Hearts is made of Methandienone, whether it is the 10 mg or 50 mg version. It also contains additional substances, including:
We'll start by looking at one study in the British Medical Journal that highlighted the positive effects of the drug, but pointed out that the participants were trained athletes. To us, this means that the average Joe Bodybuilder may not experience the same benefits.
The British Journal of Pharmacology wrote about the dangers of anabolic steroids, " Doping with anabolic steroids can result in damage to health, as recorded meticulously in the former German Democratic Republic. Even so, it is important not to exaggerate the medical risks associated with their administration for sporting or bodybuilding purposes but to emphasize to users that an attitude of personal invulnerability to their adverse effects is certainly misguided."
Magnesium
According to the National Institutes of Health, magnesium is essential for regulating blood pressure, keeping heart rhythm steady and keeping bones strong and healthy. WebMD states that magnesium deficiencies typically occur in people who have:
Digestive conditions
Parathyroid problems
Or people who:
Are older adults
Abuse alcohol
Does Danabol Work?
There are not many, if at all, reviews on this product, but according to some research studies, methandienone has been proved to provide excellent results for bodybuilders and well-trained athletes.
Far back in 1975, the drug was already being tested. One study by the British Journal of Sports Medicine concluded that the drug could help weightlifters and experienced athletes get results. Both in performance and body composition, the effects are great –  but there were some additional side effects, including massive weight gain, gastrointestinal problems, and other psychological conditions.
So, does it work? It could, but the side effects don't seem to be worth it. Not to mention, this drug is mostly (if not exclusively) tested on trained athletes. It seems to us that beginners should stick with a natural and safer alternative.
Details on Danabol And Weight Loss
There's no real proof that Danabol can promote weight loss and fat-burning effects on the body. In fact, it appears to be the exact opposite.
Danabol encourages potassium and nitrogen retention in the body, which may eventually promote water retention. In turn, it increases body mass and could result in weight increase during and after supplementation.
One study published in the British Journal of Sports Medicine wrote, "Body weight rose significantly while on methandienone (p < 0.001). In contradistinction to strength, the weight fell rapidly back to pre-trial levels on stopping the steroid."
There are some studies which attest the non-effectiveness of Danabol when it comes to weight loss. An International Journal of Sports Medicine study on a single bodybuilder confirmed that after one year of using testosterone and anabolic drugs (methandienone), the body weight of the athlete increased from 83kg to 90kg.
Another study from 1984 published in Acta Physiologica Scandinavica showed several athletes tested with anabolic and androgenic drugs – each of them experienced improvements in strength and physical performance. On the other hand, none of them observed benefits like fat burning (directly) or weight loss.
Actually, a majority of them experienced an increase in their weight, muscle build-up, and an overall increase in their body mass.
Benefits & Results
Danabol Benefits and Results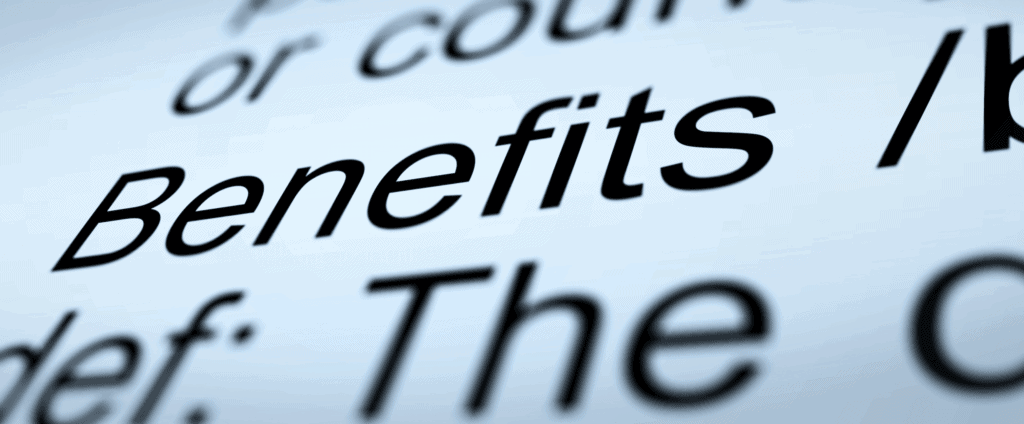 There is some chatter about the vast extent of benefits this drug can offer. Many Danabol DS reviews talk about the physical performance, and others talk about a boost in strength. Some even talk about how it can help in recovery and provide bigger muscles.
Here's is where many research studies about Danabol DS before and after performance and benefits come into play. In a study made in 1976 and published in The Lancet, 11 trained athletes given the product were tested to see whether it helped promote performance in physical activities. The result ended in a great improvement seen in training duration, both in endurance and strength.
Another study from 1981 in Clinical Science also confirmed the physical effects of the product, especially in athletes.  Methandienone, by increasing potassium, nitrogen, and water retention in the body,  was established that it could help to promote lean muscle growth, but could eventually end up in too much weight gain not by muscle tissues but with fluids.
Here is a list of claimed and proven benefits of Danabol:
Improvement in Physical Performance
More Resistance and Endurance
Improved Muscle Growth
Leaner Muscle Mass
Fat Reduction (Secondary Effect)
Better Nitrogen and Potassium Retention
Superior Focus and Drive
Testosterone Boost
These effects, however, may change depending on the dosage and type of product – so they are more a "guideline of potential benefits" than anything else.
Side Effects
Potential Danabol Side Effects
Just like any other medication, anabolic drugs like Danabol DS will undoubtedly have some side effects on the body and possibly the mind. Danabol comes along with some of the most potential side effects when it comes to anabolic drugs. These possible side effects include:
Estrogenic problems
Increased estrogen production
Development of female characteristics in males
Development of male characteristics in females
Gynecomastia in males
Water retention
Loss of muscle definition
Acne
There are Psychological effects such as aggression, anxiety, depression, suicidal thoughts, insomnia, and more.
Other additional effects include:
Bloating
Redness
Abnormal weight gain
Stomach problems
In females, it has been shown that despite helping menopausal issues, it could cause irregular menstruation periods, says a study in the British Medical Journal. In males, balding was a common side effect.
The most significant issue with potential customers is the type of product being linked to life-threatening side effects. No one likes reading about that. The Journal of Forensic Sciences says that "Anabolic-androgenic steroids are frequently misused," detailing the downside to this drug.
The famous novel writer, Craig Davidson, documented his experience with the drug. He took it for 16 weeks to which he confessed getting incredible results both in performance, strength, body composition, and mental capacity during training. However, he admitted that despite these benefits, the drug eventually became a real problem in his life with side effects like insomnia, aching, liver problems, and more.
It just seems to us that there are safer alternatives on the market.
Directions
How To Take Danabol?
First, let's make it clear that Danabol is one of the fastest-working anabolic drugs on the market. Most bodybuilders tend to use this product even a week before starting their steroid cycles so that they can get better prepared. Others may just use it to promote strength and efficiency during training for as long as one year.
It can be taken at any time, but the daily intake should be at least Danabol DS 10 mg to a maximum of 50 mg per day. Any less and you may not see results, any more and you're risking serious side effects.
Beginners
If you're new to anabolic steroids, you should start with 10-25 mg a day. The Danabol dosage for bodybuilders goes from 40 to 50 mg a day.
Product Warnings
Danabol Product Warnings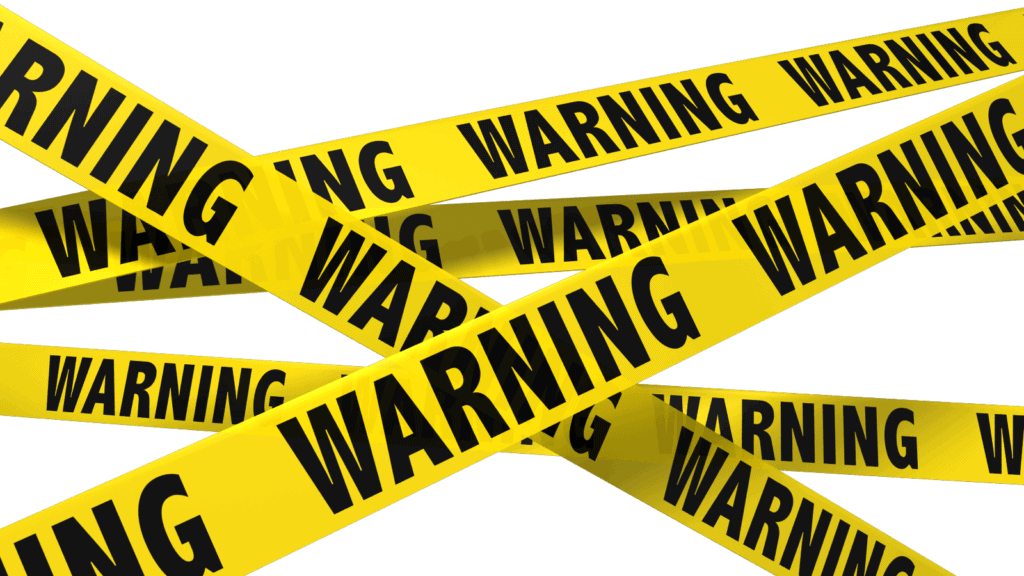 As a product linked to many life-threatening side effects and adverse reactions, Danabol comes with various product warnings everyone must always consider before buying.
Athletes
Olympic athletes and the others engaged in international sports are prohibited to use this product. It hasn't been confirmed if the product may offer or not the physical improvement it is supposed to due to which no official sports organization in the world admits this kind of drug as a supplement for athletes.
Children
Children should take the product for one-month max and take a break for 1 to 2 months before consuming again. This is due to the high possibility of intoxication and further damage to the growth and metabolism of children. It is indicated to stop the supplementation after a sign of side effects such as voice thickening, acne, clitorolomalgia, or high values of lipids and cholesterol.
During Pregnancy
The drug has been contraindicated during pregnancy by the FDA. Evidence of the use of Danabol during pregnancy for side effects has indicated results that far surpass any benefit this drug may offer.
Based on a review by Dr. Anthony Dugarte, "Non-medical use of steroids and other anabolic products can be unsafe. Off-label use of steroid formulations is not recommended medically, and may also be illegal. These facts, coupled with a wide array of possible side effects make these products risky. Seek the advice of your physician prior to initiating use."
He goes on to state, "Legality may vary amongst different governing bodies," like the NCAA.
Lawsuits
Danabol Lawsuits
There aren't lawsuits against Danabol as a generic product, neither against any company or retailer that sells it. However, we found that buying Danabol legally inside the US was almost impossible. This happens due to a regulation made by the FDA (US Food & Drug Administration) which pulled out every anabolic drug, including methandienone and other similar products, from the market because of their high chances to promote dangerous side effects.
The FDA in 2016 stated that every testosterone-like synthetic drug, anabolic or androgenic, may cause severe effects on the body of the users. This was linked to the 1999's Anabolic Steroids Control Act, which claimed that these types of drugs might cause problems like hostility, depression, male infertility, loss of appetite, heart failure, depression, decreased libido, and much more.
This doesn't make us feel any better about the product and stress again – it seems like a good idea to at least research some safer alternatives.
Danabol Alternatives
Known as a dangerous product, the Danabol DS blue hearts and almost all of its other alternatives are not exactly what most people are looking for when it comes to supplements. This makes it not so enticing for those who want to get a proper product that could offer excellent benefits without such potential side effects.
For those who want a product that works similarly and can offer little to none side effects, and is easily found in the market legally, we found the following alternatives:
Marine Muscle Drill Master
This is one of the legal alternatives to Danabol you can find. It offers the same benefits but without any side effects.
It works by helping to increase nitrogen and oxygen flow within the muscles, boosting strength, improving stamina, and enhancing muscle mass.
CrazyBulk D-Max
It helps to enrich muscles with more protein than Danabol, but still offers almost the same benefits. It also costs more than the Danabol. It works by promoting the creation of muscle protein, improves overall performance, and enhances muscle mass.
D-Bal Max
Made of BCAA complex, whey protein, and hydroxyecdysterone, this product is said to work efficiently without delivering dangerous side effects. It's claimed to reduce serotonin levels, improves protein synthesis, increases ATP and helps to maintain a leaner body.
Other alternatives include:
Where to Buy
Where to Buy
Danabol can be purchased on a ton of various online pharmacy sites, but many are shady. Be careful when shopping for the product.
The Bottom Line on Danabol
Okay, now the moment you've been waiting for. Here is our bottom line on Danabol. To start, we like that this product has been around for many years. We also appreciate that some helpful user feedback is posted on the web. Then again, we have some reservations about this formula because it can lead to serious adverse effects. Not to mention, we're concerned about the discouraging user comments we found online.
Danabol Cons:
Way too many potential side effects
Not enough scientific evidence
Seems to benefit professionals more than "first-time" users
If you really want to boost testosterone levels, build lean muscle mass and improve overall strength, then we encourage you to select a product that does not cause any serious adverse effects, is easy to obtain online and is supported by encouraging user feedback. Boosting stamina and vitality involve diet, exercise, and the right support system.
Among the best apps we've seen is one called Noom. This program focuses on human coaching and personalized changes to help you start new lifestyle changes and stick with them long term.
Also, the team behind Noom is offering a 2-Week Sample as a sign of confidence in their program.
Learn More About Noom »