DASH Diet Review

- 23 Things You Need to Know
In the weeks that led to this review, I figured out whether the DASH Diet actually works. We dug deep and conducted a thorough investigation into the side effects, ingredients, customer care and scientific studies. Plus, we examined plenty of user remarks and comments from all over the web. At this point, we compressed all of the facts and details to give you the important information you need.
DASH Diet Video Review
Overview
What is the DASH Diet?
DASH (Dietary Approaches to Stop Hypertension) is a nutritional plan. The first DASH Diet nutrition plan is from 1998. The National Heart, Lung, and Blood Institute backs it, a U.S. agency that is part of the United States Department of Health and Human Services. DASH is a high-fiber, low-fat diet that aims to sharpen memory skills.
It is a diet that is rich in whole grains, vegetables, and fruits. Also, DASH is rich in low-fat products such as beans, nuts, meat, poultry, and fish. It has a low content of sugary beverages and foods, additional fats, and red meat.
DASH is based on particular National Institute of Health (NIH) studies that assessed the results of three dietary plans. There were no vegetarian diets, though the DASH plan consists of nuts, beans, non-fat, low-fat dairy, vegetables, and fruits.
The DASH diet is patterned according to a daily calorie intake between 1600 and 3100. Our team took a closer look at research surrounding these claims to see if this kind of diet could work:
Metabolism: According to this study, "…dietary fiber may influence immunity by altering plasma concentrations of key bioactive substances".
EClinicalMedicine: This study found that the, "…adoption of a low-fat dietary pattern, representing dietary moderation, significantly reduced risk of possible cognitive impairment in postmenopausal women".
Healthcare (Basel): This research noted that, "…reducing total fat intake may theoretically lead to a considerable effect on total amount of calories consumed."
DASH Diet Competitors
How Did It Start?
How Did The DASH Diet Start?
A DASH study was conducted, comparing two experimental diets. There was also a control diet, the third one. This third diet was low in fiber, magnesium, calcium, and potassium. Also, the control diet had a protein and fat profile to ensure it was in tandem with the current American diet.
The first diet had a higher concentration of vegetables and fruits, just as the control diet. However, it had fewer sweets and snacks. The potassium and magnesium levels were as per the recommended 75% of vegetables and fruits. It had a higher concentration of protein and fiber as compared with the control diet, which is now called the DASH diet.
DASH dietary patterns were tested as opposed to single nutrients, a unique feature of DASH.
Scroll below for one of the best products we've seen over the last year.
Company Details
DASH Diet Company Details
Name: US National Heart, Lung, and Blood Institute
Address: Building 31, 31 Center Drive, Bethesda, MD 20892
Acting Director: Dr. Susan B. Shurin M.D.
Phone Number: (301) 592-8573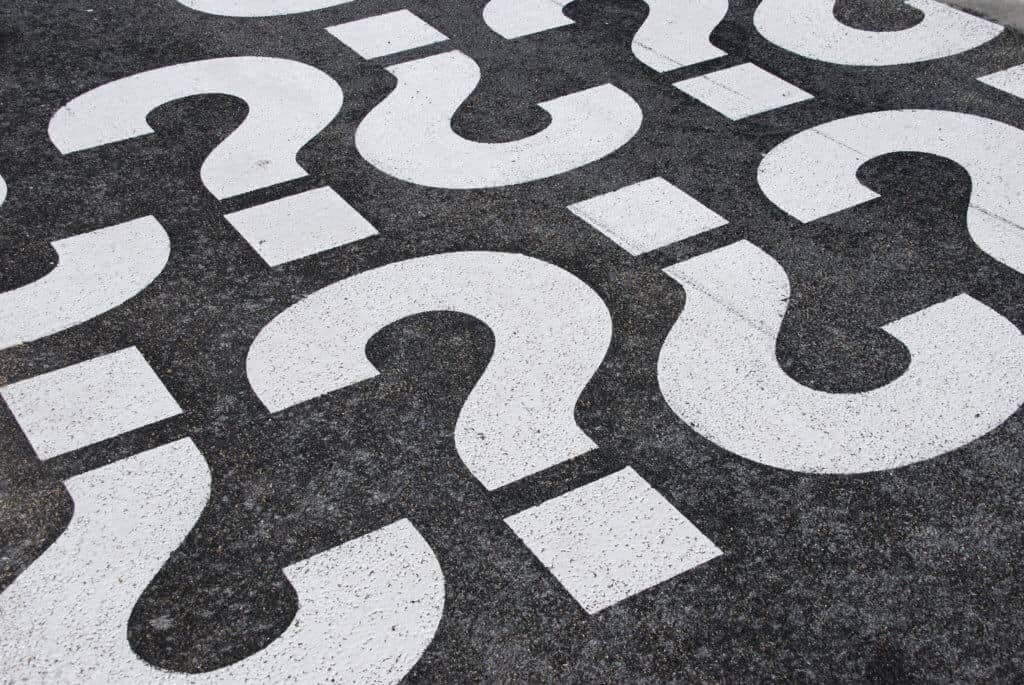 Claims
DASH Diet Claims
The DASH diet is ranked as the best diet for the past six years according to U.S. News & World Report. It is not a dietary gimmick aiming to attract you to it for profit. Also, it helps improve insulin sensitivity, speeds up weight loss, and establishes new, healthy eating habits.
If you want to achieve the best results, it is important to eat plenty of vegetables, fruits, and real foods. The DASH diet encourages non-dairy or low-fat foods plus some nuts, seeds, and beans. Though DASH emphasizes low intake of sodium, it has a high concentration of calcium, fiber, magnesium, and potassium. Poultry, fish, and lean meats are part of the plan, and vegetarians can follow the diet.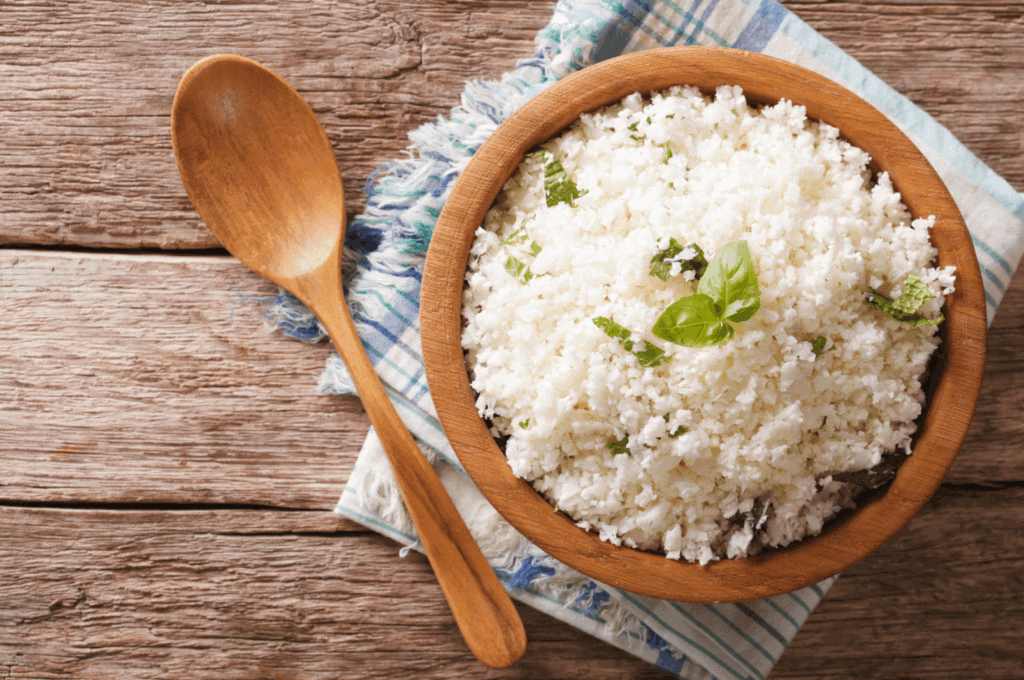 Ingredients
DASH Diet Ingredients
The DASH diet does not include specific ingredients since it is a collection of meals for a specific period. You could follow the meal pattern weekly, monthly, or annually. It all depends on the number of calories you need to reach your goals. Let us assume you want to consume 2,000 calories. You will eat:
½ cup of cooked rice, cereal, or pasta
An ounce of whole dry grain cereal
Half a cup of vegetable juice
A cup of leafy vegetables, such as kale or spinach
Some cooked vegetables, such as tomatoes, squash, carrots, or broccoli
Fruit juice
Dairy products, such as yogurt or low-fat milk
Lean meat, chicken, or fish
Nut butter
Legumes
Mayonnaise (one tablespoon)
Soft margarine
Does It Work?
Does The DASH Diet Work?
The diet emphasizes reducing sodium intake while eating more whole foods. There is a free DASH diet PDF guide to help you understand what it contains. They recommend the DASH diet for people of all ages, even children.
The diet also emphasizes no smoking, lower alcohol intake, and regular exercise.
The DASH diet also stresses a limited intake of tropical oils, sweetened foods, highly saturated fats, and reduced consumption of fatty dairy products.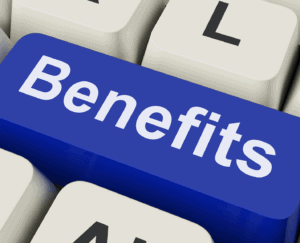 Benefits & Results
DASH Diet Benefits And Results
If you combine the DASH diet with a sodium reduction diet, you will achieve more significant results. A clinical trial shows that you can lose weight if you strictly follow the dietary guidelines of this diet.
Also, ensure you exercise more to achieve better and faster results. The value of DASH diet is in aerobic exercise, cognitive behavioral intervention, and caloric reaction.
Restrictions & Preferences
DASH Diet Restrictions & Preferences
Need supplements? No.
Vegetarians/vegans: Yes, it's suitable for vegetarians and vegans. It gives you the freedom to ensure you get the nutrients without meat and dairy.
Gluten-Free: Yes, similarly, you're free to choose gluten-free foods that follow the diet's guidelines.
Low-Sodium: Yes, the diet thoroughly guides people trying to stay under 1,500 mg of sodium per day.
Kosher: Yes.
Halal: Yes.
Weight Loss
The DASH Diet And Weight Loss
Other than the health benefits that the diet offers, it also supports healthily losing weight. The DASH diet for losing weight includes a lot of veggies and fruits, a snack and some proteins for each meal, focusing on the foods you need to lose weight and evading cravings as much as possible, exercising regularly, and avoiding overloading.
The DASH diet plan is best for people who are wary of losing weight through other ways. In a few weeks or months, you will have allegedly achieved your desired weight without experiencing any damage to your body.
An average woman needs about 2,000 calories a day to maintain her current weight and at least 500 calories less per day to lose weight.
A single pound of fat is around 3,500 calories. To lose one pound per week, you'd need to cut around 500 calories from your food every day.
However, though you may be checking on your weight, you are obliged to take at least a portion of each of the foods that make up the DASH diet menu.
Directions
How To Use The DASH Diet
The DASH menu emphasizes avoiding dairy products while eating a lot of vegetables and fruits, according to Diabetes Spectrum.
Calorie Breakdown
If you want to achieve 2100 calories, the DASH program recommends that fats should provide 27%, carbs 55%, and proteins the remaining 18%.
If you are to consume any saturated fats, they should account for less than 6% of your total calorie intake, and cholesterol should be 150 mg or below. The DASH diet menu eating plan suggests that you should consume over 30 g of fiber per day.
Minerals & Vitamins
Though the DASH diet does not have specific guidelines on minerals and vitamins, it highlights the limitations and recommendations for magnesium, calcium, potassium, and sodium. The intake of sodium should be limited to 2300 mg per day, calcium to 500 mg, calcium to 1250 mg, and potassium to 4700 per day.
Grains
A DASH dieter who consumes a diet that has 2100 calories should consume at least seven servings of grain products per day, and some servings from whole grain sources. The DASH dieter should get most of the calories from complex proteins to ensure that they reduce their fat intake.
Fruit & Vegetables
There should be four to five servings of vegetables and fruits each. They can substitute carbohydrate sources as well as being abundant sources of minerals and vitamins that you can't get from other sources of the diet.
Dairy
The DASH dieter should not consume high-fat dairy products. They should restrict fat-free or low-fat dairy products to two to three servings per day. Though dairy products can be good sources of proteins, minerals, and vitamins, they are not recommended since they have high concentrations of cholesterol and fat.
Meat
Meat in the diet meal plan should be from lean proteins. Though animal products have a high concentration of proteins, they can have high levels of sodium, cholesterol, and fat.
Seeds, Legumes, & Nuts
Legumes, seeds, and nuts are unsaturated minerals and vitamins that contain no cholesterol and have much lean protein. You should consume four to five servings of legumes, seeds, and nuts per week. Avoid salted legumes, nuts, and seeds since they have high sodium.
Side Effects
Potential DASH Diet Side Effects
Unlike some other dietary methods that could have adverse side effects or eliminate essential nutrients, there are no known adverse side effects of the DASH diet. The DASH diet is recommended for your entire life since it is very sustainable. It does not aim to be an elimination diet or a complex system of number and charts.
Though there are several challenges in starting a new diet depending on your previous eating habits, there are many benefits of the DASH diet that make it easy to work out.
Other than positively impacting your heart, you could also lose weight if you use the DASH diet. If you strictly follow it and add more physical activity on a daily basis, you will experience a significant reduction of weight.
It is a classic combination of good exercise and healthy foods that positively affect the overall health of a person.
Warnings
DASH Diet Warnings
Do you know that a typical American only consumes two or three servings of vegetables and fruits per day? If you eat like an average American, the DASH diet could initially be challenging to you. You will be required to increase your intake of vegetables and fruits from two to eight servings each day.
Lawsuits
DASH Diet Lawsuits
As of writing this, there are no known lawsuits against the DASH diet.
Alternatives
DASH Diet Alternatives
Heated milk, cheese, or yogurt
The three products can be effective in weight loss.
How do they work?
The alternatives contain a type of lactose that does not cause issues in lactose intolerant people.
Are they effective?
They are 100% effective since they are naturally in animals. Heating the milk reduces the effect of the reactive agents in raw milk.
Side effects
There are no side effects with any of these.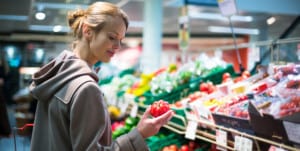 Shopping List
DASH Diet Grocery Shopping List
According to Europe PMC Funders Group, the DASH diet foods include:
Soy milk
Banana
Splenda
Banana
Apricots
Raisins
Shelled roasted pistachios
Ribs celery
Salmon fillets
Cloves garlic, minced and peeled
Broccoli
Olive oil
DASH Diet Sample Menu
Breakfast
Apple
Plain Greek yogurt & honey
Whole grain toast.
Lunch
Veggie-hummus sandwich:
whole-grain bread
hummus
avocado
salad greens
red bell pepper
cucumber
sliced carrot
Dinner
Salmon with herbs, lemon, caponata, & farro
 farro
eggplant
red bell pepper
summer squash
small onion
cherry tomatoes
olive oil
capers
red wine vinegar
honey
salmon
lemon zest
Italian seasoning
Guidelines
DASH Diet Guidelines
The DASH diet guidelines indicate that you should consume whole grains, vegetables and fruits, and a diet low in saturated fat and sodium. Also, aim to add more dietary fiber daily.
Ensure that you eat pecans, hazelnuts, almonds, and walnuts. Legumes such as black beans, pinto beans, kidney beans, and lentils are also critical.
Diet Plan
DASH Diet Plan
The DASH diet should be a daily routine. If you are committed to the course, the results will be gradual, so you don't need to hurry. There is a weekly, monthly, and annual DASH diet plan that you can follow.
Proportions
DASH Diet Proportions
The DASH diet incorporates a measure of proteins, fats, and carbohydrates. Achieve your health and calorie goals using the DASH diet by following the proportions in percentages as earlier mentioned, according to Diabetes Spectrum.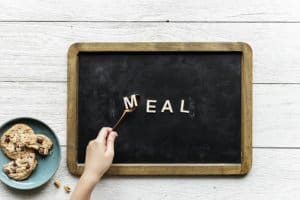 Low-Sodium Diets
Weight Loss And Low Sodium Diets
The benefit of low sodium diets is not only for patients with heart issues, but it also helps to reduce weight. The DASH diet is one such low sodium diet.
AHA Recommendations On Sodium Levels
According to the American Heart Association (AHA), an adult should have one tablespoon of salt daily. People who desire to lower dietary sodium should try the DASH diet program.
Reviews
DASH Diet Reviews
The diet has been beneficial to many people. Most of them have returned to a normal life as a result of faithfully following the DASH diet guidelines.
DASH Diet vs. Paleo
DASH focuses on decreasing sodium levels, so it tells its dieters to keep away from sugary drinks, red meat, and fatty foods. Paleo, on the other hand, also demands that users avoid legumes and grains.
Paleo also restricts dieters to some fruits (mostly berries), while DASH allows its dieters a broad variety of them.
DASH Diet vs. Weight Watchers
The two diets are very similar in that they emphasize eating fruits and vegetables, fat-free or low-fat dairy, and high-fiber, whole-grain foods.
DASH Diet vs. Atkins
The Atkins diet puts more of a focus on a low-carb regimen rather than low-fat.
DASH Diet vs. Mediterranean Diet
People on DASH have a broad list of foods, but the Mediterranean Diet's list changes depending on the country's cuisine you go for. It encourages the consumption of fruits, vegetables, whole grains, olive oil, legumes, nuts, herbs, and spices, so DASH has a lot of overlap.
What Users Are Saying
What Users Are Saying
"I've lost 7lbs so far on this diet and I enjoy how simple it is. I have high cholesterol so no Keto for me. It's based on stuff I already knew about dieting and it's working. Lean meat, low sodium, low sugar, low fat, lots of vegetables and water, etc. The recipes are also simple which I like and my acid reflux is better. I would definitely recommend."
"Doesn't work for everyone – It sounded great I got all the food I needed I followed it for a week and I gained 2 pounds and I do not believe I even cheated! So I'm just going back to my normal way of eating, sensible choices and serving sizes and exercise daily."
"Diet works. Down 8 in 2 weeks! I hate bread now!! This is a good thing!! – Love it."
Bottom Line
The Bottom Line – Does DASH Diet Work?
So, should you give the DASH Diet meal plan a shot? Well, we like that this eating plan can help with some heart related issues. On the other hand, this approach is not specifically for fat loss or weight reduction. Also, we're concerned about some of the dietary restrictions of this plan.
If you'd like to shed some unwanted pounds of fat, then we suggest you go with a diet program or product that real science backs, is conducive to your lifestyle and weight-loss goals and is easy to follow or use anywhere.
Among the best products we've seen this year is one called Noom. This program is an excellent support system with personalized coaching, custom meal plans, an active virtual community and more. We can't pinpoint any negative user comments, and customer feedback posted online shows people see great results.
The makers of Noom are so confident in their product they're offering a free trial offer, which is very encouraging.
Learn More About Noom »