The acronym in the DASH diet stands for Dietary Approaches to Stop Hypertension.
This dietary approach was developed in 1992 and has become increasingly popular as a weight loss regimen as well as a heart-healthy way of eating.
Combined with the fact that it lowers high blood pressure, takes years off your appearance, and combats the deleterious effects of diabetes, the DASH diet has become one of the foremost diets that doctors recommend.
What is the DASH Diet?
If you've heard of the DASH diet repeatedly, you might be wondering, "What is the DASH diet?"
No, it's not a diet designed for runners.
Rather, it's a diet high in fresh fruits and vegetables, low in carbohydrates, with moderate amounts of protein and without additives, preservatives, snack foods, and foods that are high in calories but low in nutritional value.
The DASH diet emphasizes the importance of a healthy diet and a healthy lifestyle to achieve an optimal weight as well as eliminate many of the health problems that plague us.
Most of these health issues are a result of a very poor diet rich in additives, preservatives, and calories, and low in nutrients.
We have diabetes, high blood pressure, cancer, heart disease, stroke, and osteoporosis.
The DASH diet enables its users to eliminate many of these diseases, while regaining and retaining a healthy lifestyle.
Food intake isn't severely restricted, and those who follow the DASH diet don't report that they're hungry all the time.
Since there's a variety of foods, the meals aren't boring, and no foods are restricted except refined sugar and flour, artificial sweeteners, and those foods with empty calories and no nutritional value. [1]
DASH Diet Benefits
DASH Diet for Weight Loss
Since you can completely customize your DASH diet plan for weight loss, you can enjoy your road to weight loss while improving your overall health.
On this plan, you can eat up to ten servings each day of fruits and vegetables, eight servings of dairy, six ounces of protein, and three servings of grains.
That's a lot of daily food for a diet!
You can lose weight on this type of diet because it eliminates many of the common foods we eat that are responsible for weight gain and health issues.
Those foods include refined white flour and sugar, additives and preservatives, and snack foods that contain empty calories.
The DASH diet plan for weight loss focuses on nutrient-dense food that's good for your body and your waistline.
It also encourages a transition to a lifetime of healthy eating habits, which will keep you trim and healthy.
Pre-packaged and convenience foods aren't allowed because they're high in sodium, additives, and preservatives and often contain unnecessary calories.
Since artificial sweeteners can adversely affect your body, they are discouraged as well.
Since there are no specific allowed foods on the DASH diet for weight loss, you can customize the diet to your satisfaction as long as you adhere to the guidelines for the DASH diet.
Emphasize lots of fresh fruits and vegetables, lean poultry and fish, low-fat dairy, nuts and seeds, legumes, and lentils.
Avoid high-fat dairy such as butter or margarine, avoid pre-packaged and convenience foods, sweets such as ice cream, candy, and pastries, and drink ample amounts of plain water.
Unsweetened tea and coffee are allowed, but diet sodas and sugar-sweetened sodas should be avoided.
DASH Diet for Diabetes
In addition to its benefits for lowering hypertension and as a weight loss program, the DASH diet for diabetes has become increasingly popular.
The typical diabetes diet plan can work satisfactorily for many but for some, it doesn't work well.
The DASH diet appears to work for almost everyone and has shown highly effective for those with diabetes.
Studies have shown that losing 5 to 10 percent of your body weight can cause diabetes to go into remission or disappear completely.
The DASH diet for diabetes can have a positive impact on weight loss, hypertension, and diabetes, which can dramatically improve your longevity and the quality of your life. [2]
[3]
DASH Diet for High Blood Pressure
Since it was initially developed for those with hypertension, the DASH diet for high blood pressure can have a significant effect in as little as two week.
The best results were obtained in those with moderately high blood pressure but all participants saw a significant, positive effect on both their systolic and diastolic numbers.
The DASH diet for high blood pressure is endorsed by the American Heart Association, the National Heart, Lung, and Blood Institute, and US News & World Report, which rates it number one in diets in the U.S. [4]
DASH Diet for Hypertension
The DASH diet for hypertension is available in a low sodium form for those who are sensitive to the salt in their diet.
Typically, the DASH diet allows up to 2300 milligrams of sodium in the diet.
The low sodium version reduces that to 1500 milligrams; 2300 milligrams is about one teaspoon, 1500 milligrams is about two-thirds of a teaspoon.
The daily sodium intake includes sodium from all sources, which is another reason the DASH diet discourages convenience and pre-packaged foods, which are very high in sodium.
The change to lower sodium needn't be immediate, it can be reduced over the course of a few days if necessary. [5]
DASH Diet Alternatives
The DASH Diet Weight Loss Solution
Written by Marla Heller, "The DASH Diet Weight Loss Solution" offers sound nutritional guidelines for its readers as well as reasons for things working as they do, such as body changes that occur with the decades.
Part of its popularity is that it uses real food rather than prepackaged meals that can be expensive and are full of additives and preservatives.
Since the DASH diet focuses on changing your eating habits so that you keep your weight off and maintain lower blood pressure and a healthier heart, many people find it easier to stay with.
Heller's book is ideal for all those on the DASH diet but especially for those who are new to it. She provides statistics, study results, and more that can motivate the dieter to stick with the program in order to achieve lasting results.
Mayo Clinic DASH Diet
The Mayo Clinic endorses the DASH diet for many of their patients because it reduces both diastolic and systolic blood pressure, it fights cancer, diabetes, heart disease, osteoporosis, and stroke.
It also helps their patients achieve and maintain a healthy weight.
The Mayo Clinic DASH diet emphasizes fresh fruits and vegetables, and low fat or fat free dairy, and moderate consumption of whole grains, poultry, fish, and nuts.
Normal sodium intake for the Mayo Clinic DASH diet is 2300 milligrams.
But, a low sodium version is available with up to 1500 milligrams. Many Americans eat well over 3000 milligrams of sodium each day.
The Mayo Clinic allows fats, red meat, and sweets in moderate amounts but advocates that dieters refrain from artificial sweeteners. [6]
Vegetarian DASH Diet
Although not designed as a vegetarian diet plan, it's easy to make the DASH meal plans into a vegetarian DASH diet.
The primary difference is the protein requirement and the low fat or fat-free dairy.
Beans, legumes, and some vegetables can be substituted for the protein as can eggs, but vegans might want to eliminate the eggs.
Tempeh can be substituted for protein as can seitan, although seitan isn't suitable for those who are gluten intolerant since it's made with wheat gluten.
Amaranth and quinoa are high protein grains that can be used in lieu of animal protein.
Soy products or other alternates such as almond milk can be substituted for the dairy products, including soy yogurt, soy milk, and soy cheese.
A vegetarian DASH diet will probably not be as low in carbohydrates as the typical DASH diet but it can work for those who prefer to eliminate animal products from their diets. [7] [8]
DASH Diet Guidelines
The DASH diet guidelines emphasize a healthy way of eating that will lower blood pressure, resulting in weight loss, and normalize blood sugar, with the following dietary objectives.
Daily
6 – 8 servings whole grains
6 ounces or less of animal protein
4 – 5 servings of vegetables
4 – 5 servings of fruit
2 – 3 servings of low-fat dairy or fat-free dairy
2 – 3 servings of fats and oils
Weekly
4 – 5 servings nuts, seeds, peas, and dried beans
5 or fewer sweets
The dietary objective of the DASH diet guidelines is to lower the intake of saturated fats, trans fats, and sodium, while increasing the intake of calcium, fiber, magnesium, potassium, and protein. [9]
DASH Diet Foods
Developed initially to combat hypertension, the DASH diet food list is high in fruits, vegetables, and low-fat dairy it's very low in foods that are high in saturated fat, trans fats, and cholesterol.
Whole grains, nuts, poultry, and fish comprise the bulk of the diet, and red meat, sugar of any kind, and salt are discouraged.
A DASH diet food list will include whole grain pasta and bread, brown rice, ample amounts of fresh fruits and vegetables, plenty of plain water, poultry and fish, low fat dairy, nuts, and seeds.
No processed foods and very few starchy vegetables are in phase 1; starches are increased in phase 2. [5]
Weight loss is a side benefit to the DASH diet, which was initially developed to quickly lower the effects of hypertension.
DASH diet foods are fresh, healthy, and unprocessed. Studies have shown that low-fat dairy helps to speed weight loss and lower blood pressure, so it's a vital component of the DASH diet foods.
Processed, refined white sugar and flour are prohibited as are sugar-sweetened soft drinks, candy, cookies, and cake. [10]
DASH Diet Meal Plan
Since there are no pre-packaged foods or set meals on the DASH diet, your DASH diet meal plan is completely customizable according to your preferences and calorie requirements.
For it to work at maximum efficiency, however, you need to adhere to the guidelines of limiting animal protein, pre-packaged foods, and refined sugar.
Opt instead for an abundance of fresh fruits and vegetables, whole grain bread and pasta, minimal fats, moderate lean protein, and moderate low fat or nonfat dairy.
DASH diet meals aren't diet meals at all.
They're comprised of fresh, healthy food that will provide you with a healthy, well-balanced diet.
If you don't like broccoli, eat another green vegetable. If you dislike yams or sweet potatoes, eat carrots instead.
One of the most attractive components of the DASH diet meals is that you eat what you like and don't eat what you don't like.
Planning meals ahead of time, on the weekend for instance, can enable you to plan your shopping list so that you have the ingredients you need and aren't tempted to stop for fast food or convenience food after work. [11]
The DASH diet plan is a revised version of the original DASH diet. The new version is lower in carbohydrates and has more protein and heart-healthy fats.
The emphasis is on fresh fruits and vegetables, low fat or fat-free dairy, legumes, nuts, and seeds.
Whole grains are preferred for the carbohydrate foods such as pasta and bread, and a diet low in sodium is encouraged.
The DASH diet plan originally was developed to decrease hypertension but proved to be effective against other ailments and was subsequently modified to generate weight loss.
The objective is to provide a dietary change that will result in long-term weight loss and health benefits including an increase in your good cholesterol and a decrease in your bad cholesterol.
The DASH diet plan is recommended by the American Heart Association, the National Heart, Lung, and Blood Institute, and the Dietary Guidelines for Americans. [1]
DASH Diet Menu
If you're craving Chinese, or are in the mood for tacos, or just have to have Italian, the DASH diet menu can accommodate you and you won't have to feel guilty.
Since you can eat any food, you can creatively plan for your cravings and feel good about yourself in the morning.
This is one of the reasons the DASH diet has been ranked number one by U.S. News & World Report.
If you're unfamiliar with how to cook in a manner consistent with the DASH diet, a quick online search will yield a plethora of recipes that are sure to satisfy all of your cravings.
You'll even find recipes for desserts and snacks. [10] [12]
Planning is essential for the success of your DASH diet menu plan; it will be invaluable in fighting those urges to stop for taking out on the way home from work because you just don't have the energy to shop and cook.
A DASH diet menu plan will enable you to have vegetables already prepared and ingredients on hand so that your meal will take less time to prepare than you would spend at the drive-through.
Many videos are available online that will help you with meal planning, and cookbooks are available for purchase or download that will provide time-saving tips and helpful meal planning hints. [13]
DASH Diet Recipes
If you're unfamiliar with cooking, you've just started the DASH diet, or you need some new ideas, an online search for "DASH diet recipes" will enable you to fill your recipe box with tantalizing meal ideas, many of which can be partially prepared ahead of time in order to expedite your weekday cooking.
Eating Well has videos as well as printable recipes that cover a variety of food types so that you can satisfy your cravings while still losing weight. [14]
Shape also has ethnic food recipes that can help whether you're in the mood for Thai, seafood, or traditional. A search of Pinterest can provide ideas for both phase 1 and phase 2. [15]
DASH Diet Phase 1
Phase 1 of the DASH diet lasts for two weeks and eliminates all starchy vegetables and all fruits.
Some have found Marla Heller's book "Dash Diet for Weight Loss" to be helpful in getting through the DASH diet phase 1.
Admittedly, it can be difficult for some people. Smaller meals throughout the day can be helpful.
The first two weeks of the DASH diet phase 1 allow only very low carbohydrate intake so that the metabolism can reset, which boosts your body's ability to burn calories.
Phase one has protein, low carbohydrates, and very little sugar so you should see a very quick weight loss. [16]
DASH Diet Breakfast
The DASH diet focuses on a variety of foods from all the food groups rather than eliminating some groups such as carbohydrates.
Often the DASH diet breakfast consists of a substantial amount of carbohydrates rather than protein, which may not work well for some breakfast eaters.
The DASH diet breakfast usually includes dairy in some form. For those who are lactose intolerant or are avoiding dairy for other reasons, this type of breakfast may start their day in an unsatisfactory manner.
There's no evidence to show whether a diary-free DASH diet is effective.
But, there is evidence to support the benefits of dairy for weight loss and to reduce hypertension.
The DASH diet was initially developed to alleviate hypertension rather than as a weight loss plan, so those who avoid dairy might want to seek alternatives when considering this dietary plan. [17] [18]
DASH Diet Resources
DASH Diet App
The DASH diet app helps users track their daily progress.
With a list of foods that you eat as well as meal plans, it's a convenient way for DASH dieters to adhere to a healthy lifestyle that can improve their weight and their overall health.
Available from either the Google store or iTunes, this free app is a great tool that can help you maintain your health or change your diet so that you achieve a healthy lifestyle.
The menu plan is for seven days but it doesn't have interchangeable meal plans.
Another complaint is the lack of a vegetarian plan or adjustable calorie levels.
It's a good, basic way to keep track of your intake if you're on the DASH diet, especially for those who are just starting it but there are some limitations to this app. [19] [20]
DASH Diet Book
Marla Heller has written several books about the DASH diet, and they provide an overview, health benefits, recipes, menus, and more.
Heller claims that the DASH diet can make you appear substantially younger while you regain your health and lower your blood pressure.
Several other authors have written about this diet, but Heller has been the most prolific. [21]
DASH Diet Shopping List
Your pantry should contain a variety of basics such as brown rice and whole oats, quinoa and whole wheat pasta, beans, nuts, dried fruit, whole grain cereals, and so forth.
The DASH diet app is helpful in compiling a DASH diet shopping list and the Blood Pressure Plan website provides a free download of meal planning and recipes.
Most of their recipes can be prepared in 15 minutes or less. Remember that portion control is part of the DASH diet so you might not need to buy as much as you think. [22]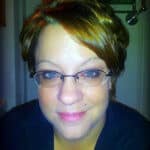 About the Author:
Summer Banks, Director of Content at Dietspotlight, has researched over 5000 weight-loss programs, pills, shakes and diet plans. Previously, she managed 15 supplement brands, worked with doctors specializing in weight loss and completed coursework in nutrition at Stanford University. full bio.