Devotion Nutrition Review

- 11 Things You Need to Know
Devotion Nutrition claims to offer guilt-free food flavors with their protein supplements and no-sugar alternatives. From protein powders to flavored stevia packets, this company says they help users indulge in their favorite foods without the extra calories or ingredients – but do these products live up to all these promises?
Our research team delved into Devotion Nutrition products, investigating the formulas, ingredient research, potential side effects, and where to buy these supplements. Keep reading to the bottom line to see what our team had to say about this company!
Devotion Nutrition can be purchased through their Official Site.
Overview
What is Devotion Nutrition?
Devotion Nutrition is an online company that sells high-quality flavor-enhanced protein supplements. The company claims their supplements are not just for individuals wanting to improve their nutrition, but also for those searching for maximum spiritual, mental, and physical improvement.
These flavor enhancers aim at making your food taster without the extra calories that usually come with real foods like sweet potato pie. Before examining more information about devotion nutrition products, let's look at what the scientist says concerning dietary supplements' benefits:
Functional Foods and Nutraceuticals: This research noted that diet supplements are intended to improve the user's daily diet, not replace it. They are usually only recommended when there is an imbalance of nutrients in the body.
Diet and Human Health: This study found that dietary supplements may not be necessary to improve overall health, but they may improve peace of mind.
Acta Physiologica: Artificial sweeteners are sugar alternatives that can assist in weight management, promote healthy teeth, and control blood sugar in some indivduals.
Devotion Nutrition Competitors
Who Makes Devotion Nutrition?
Devotion nutrition was established by Dana Lynn Kaye in 2013. It began as an idea, a dream and emotion of the need to flavor the boring bland foods. The head office is located at 2201 Hammondville Rd., Pompano Beach, FL 33069.
Devotion Nutrition Customer Service
You can reach the Devotion Nutrition customer service department through their email at info@devotionnutrition.com.
Individuals can also leave a message with their email on the website. The company will reply through email after a message is left on their website. Unfortunately, the company has not provided their telephone number on their website.
Scroll below for one of the best products we've seen over the last year.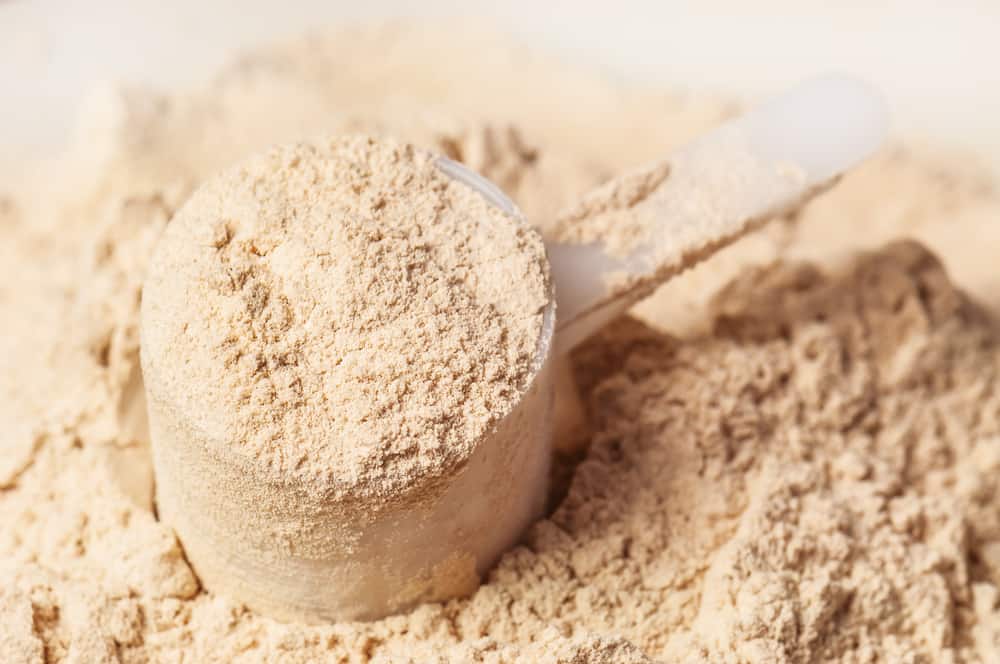 Claims
Devotion Nutrition Claims
Devotion Nutrition claims that their line of supplements is more than just a product, brand, or lifestyle. The CEO emphasizes that these products are a way of seeking holistic improvement.
Overall, the company claims their products enhance your daily diet with flavors to reduce boredom. By providing healthy, protein-filled powder alternatives, they claim they allow users to stay devoted to a healthy lifestyle as well.
Devotion Nutrition Products
The FlexFlavor supplements come in multiple flavors, including:
Fruity Hoops
Gummy Fish
Cinnamon Crunch
Bananas Foster
Birthday Cake
Boston Creak Donut
Coconut Biscotti
Creme Brulee
Golden Butter
Monster Cookie
Monster Bread
Mint Chocolate Chip
Peanut Butter Crunch
Pumpkin Pie
Sweet Caramel
The Devotion Protein comes in Angel Food Cake. Brownie Batter, Buttery Blend, Sweet Potato Pie, and Mocha Java Chip.
Ingredients
Devotion Nutrition Ingredients
The main ingredient in Devotion Nutrition products is protein. A basic breakdown of the ingredients in their protein powders is as follows:
Artificial flavors
Added sugar/ sugar alternatives
Fiber
Casein
Vitamins
Minerals
Do Devotion Nutrition Products Work?
Do Devotion Nutrition products help in weight management? According to The Journal of Nutritional Biochemistry, consuming a high-energy breakfast consisting of whey protein contributes to weight loss.
However, the added sugar alternatives can contribute to weight gain. Before purchase read the product ingredients to ensure you get what is necessary for your weight management process.
To understand whether Devotion Nutrition products work or not, let's examine five main ingredients found in the protein powders.
Whey Protein
According to the Journal of Hygiene Research, proteins have an energy boost that is equivalent to about 80-100 calories daily. Reduction in calorie intake ensures the weight remains in check – something that whey protein may be able to help with.
Casein
Casein is a protein element found in milk. One study published in The American Journal of Clinical Nutrition shows that higher intake of casein can boost muscle growth while promoting fat reduction. It does so by increasing the metabolism rate even while sleeping, resulting in the overall weight balance.
Fiber
Research published in Current Obesity Reports indicates that a high intake of soluble fibers plays a significant role in maintaining healthy gut bacteria. It may also aid in weight loss by reducing appetite.
Overall, the research shows that fiber plays a significant role in treating obesity and obesity-related issues.
Sugar Alternatives
According to Current Gastroenterology Reports, sugar substitutes can assist in weight loss and reducing calories levels. Further, the study indicates that artificial sweeteners may contribute to the obesity epidemic and metabolic syndrome.
They seem to alter the host-microbiome resulting in decreased appetite and altered glucose levels. While they are marketed as health sugars for weight loss, the study suggests that the finding do not correlate with such claims.
Vitamins
Deficiency in vitamin D is common during weight loss and among obese individuals. According to research published in Metabolism, there is no statistically proven evidence on connection between vitamin D and the metabolic rate.
Weight Loss
Devotion Nutrition and Weight Loss
Devotion Nutrition contains whey protein, which is often connected to weight loss. According to Scientific Reports, whey protein contains two elements, lactalbumin and lactoferrin, that assist in promoting energy balance and metabolism.
However, other studies have indicated that some of these ingredients like vitamins play little or no role in weight loss.
Side Effects
Devotion Nutrition Side Effects
Currently, there are no known and documented side effects of Devotion Nutrition products.
Cost and Where To Buy
The cost of flex flavors is between $15-16. Devotion Nutrition protein products cost between $6-48, depending on the recipes and which product is chosen.
Aside from the official Devotion Nutrition website, the products are available from third-party retailers like Amazon.
Pros and Cons
Pros And Cons
Pros
The products contain natural ingredients.
There are available recipes available for each product.
The supplements come in unique flavors.
Cons
Some of the ingredients have no scientific proof of contributing to weight management.
Most products are not designed for weight loss.
The monthly price can be high.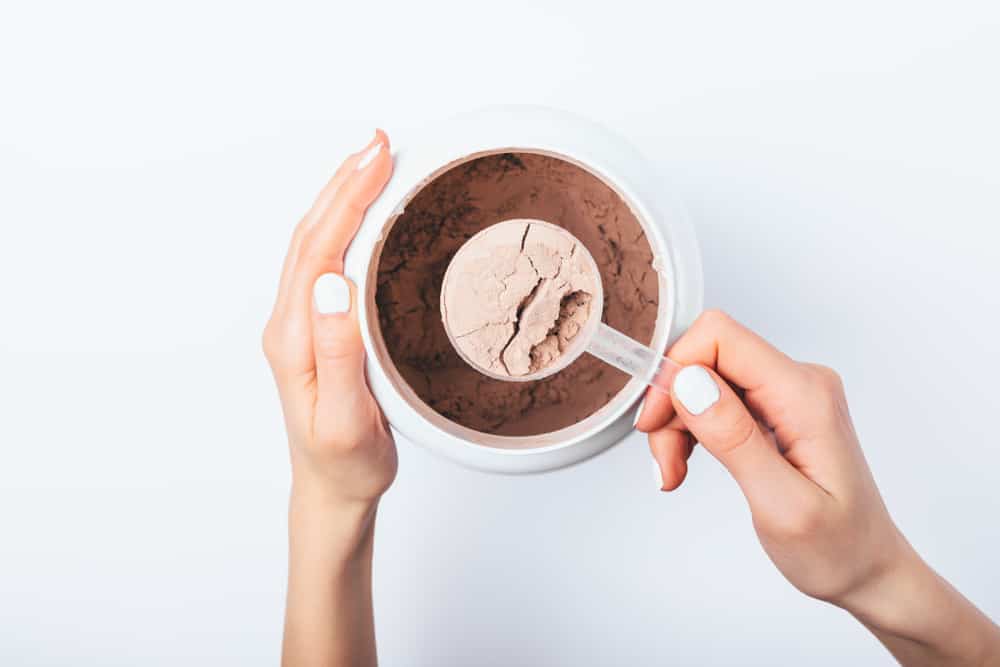 Bottom Line
Bottom Line On Devotion Nutrition Results
Protein products may help improve the quality of the diet of some individuals, and in that case, Devotion Nutrition supplements may be helpful. However, these protein products are on the expensive side, and none of them claim to help improve health or decrease weight as a weight-loss program would.
If you are ready to take the next step with your health and lose weight along the way, then Noom may be your answer.
This weight-loss system teaches users about healthy eating habits and encourages weight-loss without the need for supplements or restrictive dieting. We love that their mobile app offers tons of tools to help users on their health journey as well, including 1:1 health coaching sessions, customizable meal plans, and food logging. Even better, Noom is offering a free trial offer for all Dietspotlight readers who want to give this clinically-researched program a try! Make sure to check out this offer soon, as it is only available for a limited time!
Learn More About Noom »