Dinnerly Review

- 12 Things You Need to Know
The growing trend of individuals working long hours while taking care of their families and their needs has left many consumers seeking food preparation services with convenience. Moreover, America has a vast food waste challenge with the majority of food waste being attributed to places such as restaurants.
However, the foodservice industry has proposed to meet consumers halfway by introducing popular meal kit subscription services, which includes Dinnerly. This service claim s to be the most affordable option on the market, but reach the bottom line to see what our researchers found out about this program.
Dinnerly can be purchased through their Official Site.
Overview
What is Dinnerly?
Dinnerly says it is the first meal kit subscription service that delivers market-leading priced meals that are fresh yet simple to make providing valuable weeknight cooking for its consumers.
The plans are varied and delivered six times a week for up to four people. Additionally, meals are made from quality ingredients that are sourced from exceptional farmers.
Meal kit service subscriptions have been lauded for their convenience while delivering highly nutritious and quality food. With a regular subscription, these meals can assist with maintaining a healthy lifestyle and saving time, money, energy, and increasing the cooking skills of consumers.
However, we conducted supplementary research to see what studies say about mean kits:
Journal of Cleaner Production: Meal-kit service subscriptions can reduce food waste and save energy by providing sustainable pre-portioned ingredients.
Nutrients: Providers have the potential to deliver nutritious meals that can be used in conjunction with dietary guidelines to help prevent chronic health issues.
Health Promotion International: The right amount of education and training is necessary to influence consumer food behaviors as a way to promote population health. However, dietary professionals are essential to research and understand the potential nutritional benefits, risks, and felicitousness of this food option before it is recommended to consumers.
Dinnerly Competitors
Who's Behind Dinnerly?
In 2017, Marleyspoon Inc co-founder Fabian Siegel announced that the global meal kit company would launch a more affordable meal subscription service. The meals have been pre-portioned and pre-packaged to provide 30 minutes' worth of cooking and are delivered in a convenient box.
Marleyspoon Inc is distinguished for making it easy to cook dinners and in 2016, the founders partnered with Martha Stewart and Sequential Brands Group Inc to launch a meal kit service that comprises Martha's award-winning recipes and smart cooking techniques.
Scroll below for one of the best products we've seen over the last year.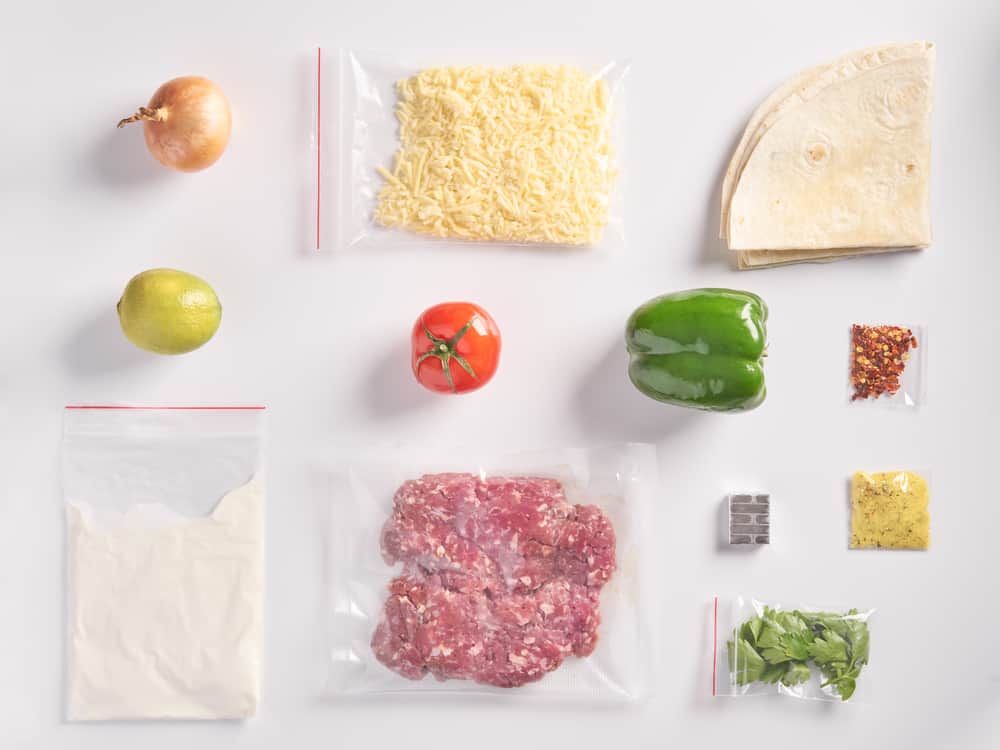 Dinnerly Customer Service
You can contact customer service by telephone at 888-267-2850.
Dinnerly Products
Some of the most popular meals from Dinnerly include:
Lemon Pepper Chicken with Mashed Potatoes.
Teriyaki Beef & Broccoli with Steamed Rice.
Pan-Roasted Chicken with Rosemary Homefries
Cheesy Garlic Knot Ravioli with Marinara
French Onion Soup Burger with Oven Fries
Claims
Dinnerly Claims
The makers of Dinnerly claim that it is a cost-effective and affordable meal kit subscription service.
They also claim that the meals are formulated with quality ingredients such as grass-fed ground beef and antibiotic-free chicken to provide customers with nutritious yet modest recipes aimed at addressing cooking challenges that are faced by bemused individuals aged 25 to 55.
Ingredients
Dinnerly Menus, Meals, and Ingredients
The nutritional value of each meal's calories, protein, and carbohydrates is listed on the recipes that are sent out weekly, or as a freemium user, you can access their mutational information on their online menu that is up to four weeks in advance.
The service offers a wide range of tasty meal options that cater to certain allergens and vegetarians.
The most commonly used ingredients in Dinnerly meals are the following.
Antibiotic-free chicken
Potatoes
Pasta
Broccoli
Carrots
Cultured milk
Enzymes
Soybean oil
Jasmine Rice
Antibiotic-Free Chicken
Food that is free from antibiotics essential to building a strong immune system and it promotes wound healing as well as digestion that is crucial to prevent chronic conditions such as obesity, according to Frontiers in Microbiology.
Potatoes
This commonly used ingredient has a low content of carbohydrates while ensuring a high amount of protein, fat, and fiber, according to Acta Scientiarum Polonorum Technologia Alimentaria.
Pasta
According to Critical Reviews in Food Science and Nutrition, it is enriched with ingredients that increase nutritional value such as carbohydrates and fiber.
Broccoli
High in vitamins and minerals that are significant to prevent various conditions. This vegetable has a high amount of vitamin C and dietary fiber, according to the Journal of Zheijang University Science.
Carrots
This food is packed with carotenoids, polyphenols, and vitamins. Additionally, carrots are essential for improving eyesight, lowering cholesterol, acting as an antibacterial and anti-inflammatory agent.
Cultured Milk
Longer shelf life isn't the only benefit, but the microorganisms found are similar to strains of some probiotics and can enhance nutritional and functional properties in food, according to the Journal of Dairy Science.
Enzymes
This can be used as a naturally occurring antioxidant and it can be used as catalysts for chemical reactions in food to improve food structuring qualities.
Soybean Oil
According to Molecular Nutrition & Food Nutrition, It is essential to reduce weight gain, improve glucose metabolism, and help improve liver functioning.
Jasmine Rice
The panicle extract is known to have increased levels of phenolics that have cutaneous benefits that can be used as an antiaging treatment, according to the Journal of Ethnopharmacology.
These ingredients have a combined low-calorie count when used for various meal options. The menu changes according to what is prepared for the week and it can also be affected by other unexpected events such as extreme weather conditions. To view what is on offer, you can go to the website and place your order.
How Does Dinnerly Work?
Customers can choose from a menu of 16 weekly recipes that are organized with a minimum of 7 ingredients that include quality protein.
You can select your preferred recipes and delivery day which can take between 5min – 15max then Dinnerly will deliver the ingredients in an insulated box for maximum freshness.
Weight Loss
Dinnerly and Weight Loss
According to some research, meal service kits have the potential to influence consumer food behavior by changing diet which successively promotes favorable population health. Nutritious meals can also assist with the prevention of chronic conditions such as obesity as well.
However, it is essential to implement a conventional routine to control the quality of nutritional value in meal plans. Therefore, the healthy meal options that are offered by this service ensure sufficient weight loss when followed by a balanced healthy lifestyle that includes moderate exercise.
Cost and Where To Buy
Meals start from $4.69 per serving and can be purchased online on the official website.
Two meal plans are available for:
$38.99 (two people)
$68.99 (four people)
Shipping is only $8.99
Pros and Cons
Pros and Cons
Pros
Meal kits are convenient
Helps curb food waste
Packaging materials are recyclable
Cons
More studies are needed
Not many meal options are available
What Users Are Saying
What Users Are Saying
"I received my first box yesterday, on time. The only thing I'd like to recommend is keeping the paper products and cans possibly sealed from the wet products/ice bags that have condensation by the time they are delivered. Made my first meal today, was super easy and instructions are impeccable. I know there are many bad reviews, but I give dinnerly 5 stars and am super thrilled about my next meal."
"Very poor quality – The first box I received from Dinnerly – I ended up tossing both the chicken and the beef a couple of days after received the box – both had spoiled. I was left with creamy tortelloni to feed 4 people. To say I was disappointed would be an understatement. The second box I received from Dinnerly contained beef that was so tough we couldn't eat it. The other two meals came with the bare minimum of ingredients – things that I could have easily purchased for a fraction of the cost of these meals. Dinnerly is the WORST. All of the ingredients come thrown together in a box. Nothing is labelled for each recipe, they just tossed everything in. Meat came thawed and when I reached out to customer service I was told "as long as it's not warm it's fine". Their reps are rude and don't care about actually doing anything for the customers. Cancelled after 1st box because for the cost this is all absolutely unacceptable – listen to me DON'T USE DINNERLY."
"Dinnerly is a great value. No, the dishes aren't fancy, but they're tasty and help offer variety to busy people. Their customer service has always been top notch."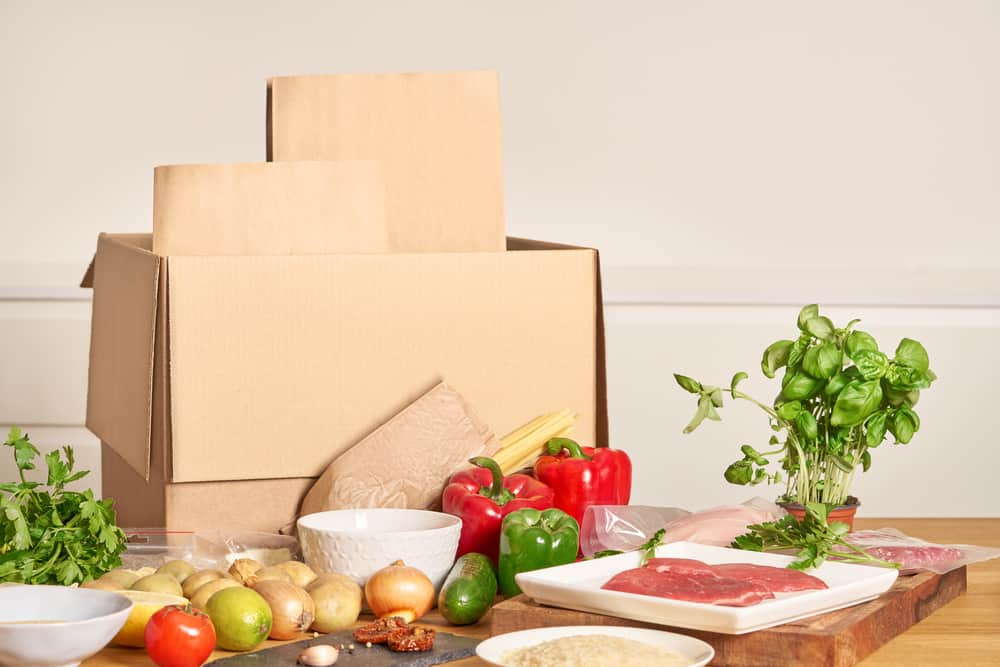 Bottom Line
Bottom Line on Dinnerly Results
This service delivers on its promise to offer cost-conscious meals that are loaded with high-quality ingredients to offer its consumers convenience and nutritious meals every week. Studies show that the right combination of food ingredients and how it is prepared and packaged is essential for a consciously balanced and healthy lifestyle.
However, this meal kit may not have all the answers, especially if you are trying to lose weight. This is where a comprehensive program like Noom comes in.
With Noom, you get access to tons of tools, like 1:1 health coaching, personalized meal plans, health tracking, and even educational lessons so you can learn about your habits. Make sure to check out the free trial offer available for a limited time!
Learn More About Noom »