DoFasting Review

- 11 Things You Need to Know
DoFasting is a mobile application that promises to help you reduce your weight through intermittent fasting. But what makes this app brand so unique from other fasting apps? Does it truly help you reduce weight? What does the research say about intermittent fasting?
Here we are going to answer all your questions about the program and its side effects, cost, and where to buy. Make sure to reach the bottom line to find out more about this mobile application!
DoFasting can be purchased through their Official Site.
Overview
What is DoFasting?
DoFasting is an intermittent fasting mobile app that claims to help you reduce your weight by offering you a personalized fasting plan based on your health goals.
According to DoFasting, the app takes your current diet, weight, and lifestyle into consideration and it builds a custom plan that will help you make small changes that will significantly impact your health positively.
What is Intermittent Fasting?
This kind of fasting is the practice of observing the time of feeding and fasting. The duration of fasting can vary from a few hours to days
Before we take a detailed look, let us have a look at what the research says about this kind of fasting:
Nutrients: This study suggests that intermittent fasting helps to boost cognitive performance, support weight loss, and protect an individual from being overweight and reduce the risk of chronic diseases.
Cureus: Intermittent fasting helps to promote a healthier lifestyle and helps to regulate blood pressure, cholesterol, and blood sugars.
Endocrinology: Intermittent fasting may lead to short-term weight-loss.
DoFasting Competitors
Who is Behind DoFasting?
There is no much information about the team or the app on their website, but the company lists a woman known as Christine Ellis as the head of nutrition. Furthermore, there is no clear information on whether the company has skilled, knowledgeable nutritionists or if any of them have a medical qualification.
This mobile program is made by a company based in Vilnius, Lithuania.
DoFasting Customer Service
You can reach their customer service via email at hello@dofasting.com or through the postal address at Antakalnio g. 17, Vilnius, Lithuania.
Scroll below for one of the best products we've seen over the last year.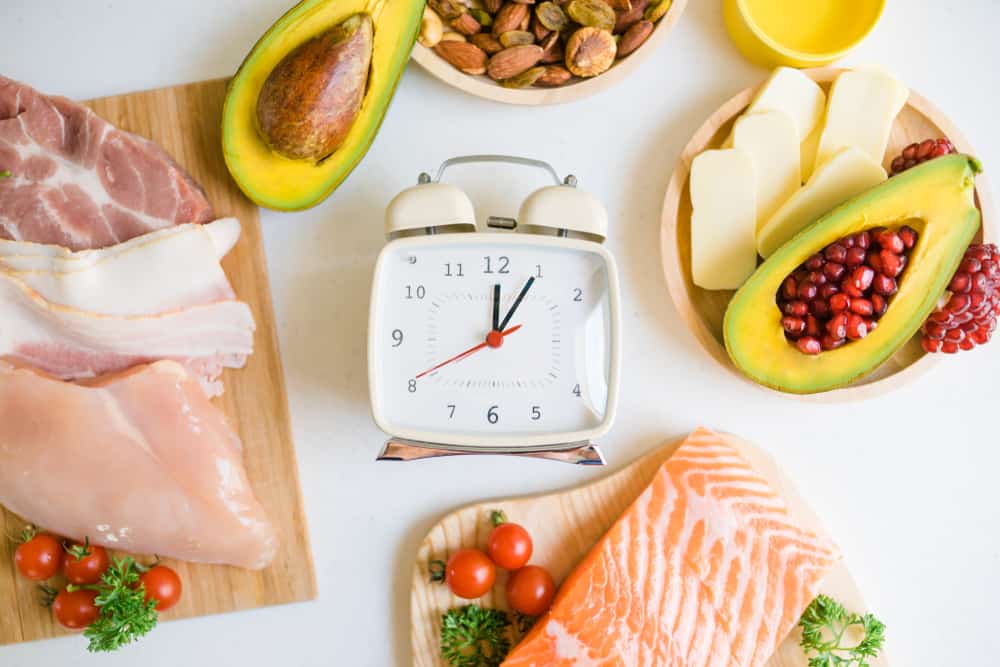 Claims
DoFasting Claims
DoFasting is a mobile program that claims to help people stay with their intermittent fasting plan. It also claims it ultimately helps users lose weight and achieve an attractive-looking body shape.
Details on the DoFasting Program
Initially, the app program looked like any other weight loss tracking program. However, what makes it different from other apps is that it brings you specific exercise and physical challenges, which can be completed during fasting and non-fasting days. This is done to minimize calories and increase fat burning.
The program will create a menu plan for you to follow when practicing fasting so that your body does not feel hungry. The purpose of this is to make your body realize that your diet is sufficient and you need to save energy and calories during fasting.
This program attempts to bring your body to its natural limits through controlled fasting and eating times to prevent hunger and malnutrition.
Does DoFasting Work?
According to the International Journal of Obesity and Current Obesity Reports, intermittent fasting effectively promotes a healthier lifestyle and helps regulate blood pressure, fat, and blood sugars through fasting and exercising your body.
Furthermore, the Nutrients suggests that practicing intermittent fasting helps boost cognitive performance, supports weight loss, protects an individual from being overweight, and reduces the risk of chronic health conditions.
Weight Loss
DoFasting and Weight Loss
The food we eat is broken down into enzymes in our gut and absorbed as molecules in our bloodstreams. Sugars, carbohydrates, and purified grains are rapidly fragmented down into sugar, which the body uses for energy.
If our body cells do not use the energy, it is stored as fat cells. Sugar enters energy cells inform of insulin, which is a hormone made in the pancreases. The insulin brings sugar to fat cells and keeps it there.
Therefore, this means that if you do not eat snacks, your insulin levels will go down, and your fat cells will release their stored sugar to be used as energy. This is the idea of intermittent fasting – to let the insulin levels decrease far enough and for a specific amount of time to burn up fat, thus leading to weight loss.
There is some research supporting the use of intermittent fasting for weight loss as well. CMAJ notes the weight benefits of this kind of fasting, while The Proceedings of the Nutritional Society found that this kind of fasting could be beneficial to those with obesity.
However, JBI Database also notes that much more research is needed in this area.
Side Effects
DoFasting Side Effects
Over the past few years, intermittent fasting has increasingly become more popular since it promises to deliver weight control and improve health. According to a research study conducted by Cureus, intermittent fasting may have some side effects on your body.
First, intermittent fasting can make you feel sick. Depending on how long the fasting period you experience headaches, crankiness, constipation, and lethargy. You can reduce these side effects by switching to periodic fasting.
It can also make you have bad eating habits. When you practice, Intermittent fasting, it promotes your appetite, hormones, and hunger to center your brain, thus overriding food.
Intermittent fasting could be risky in some cases. Ideally, if you are marginal when your body weight goes down, it may affect your bones, energy levels and lower your overall immune system.
Cost and Where to Buy
The app comes with three payment plans
Annual plan- $66 (recurring yearly fee)
Six-month plan – $46 (six-month recurring fee)
Three months- $33 (quarterly recurring fee)
You can cancel the subscription through your account before it auto-renews if you don't want to continue paying. The customer can apply for refunds within the first 14days after purchase.
The app is available on the Google play store and the Apple app store.
Pros and Cons
Pros and Cons
Pros
It offers a wide range of fasting programs.
It has an easy, user-friendly interface.
You can scroll the program and check-out different variations to see which works best for you.
Cons
It does not offer a free trial.
Some users complain of app functionality problems.
The app contains a lot of ads.
There is no self-cancelation for web signups.
What Users Are Saying
What Users Are Saying
"I have a great trainer. And received motivation for the day as well as great recipes. But on this app. When you scan your food. It has an indicator that tells you red is bad, yellow is moderate, and green is good. And for those who are just starting out on the keto diet, try this app before anything else!! I recommend this app!! You thank me later."
"The app has many glitches. Most days, I tried putting in my water intake but it wouldn't add it, although it stated "added water". One day, it suddenly stopped working. The next day, it wanted me to update. I updated it, I lost all of my previous information. I have to restart my phone every time I want to open the app. This is only the start of day 7."
"A great start. I've only been using this app for a short time and the easy-to-use recipes and tracking have been really helpful. I lost 8 pounds after planning and talking daily hiking. There's one big thing I want to take into account because it affects net carbs and that would be sugar alcohols. There is no room to add them and then you scan some items, net carbs is wrong since it doesn't subtract them. If this could be added, this app would be almost perfect."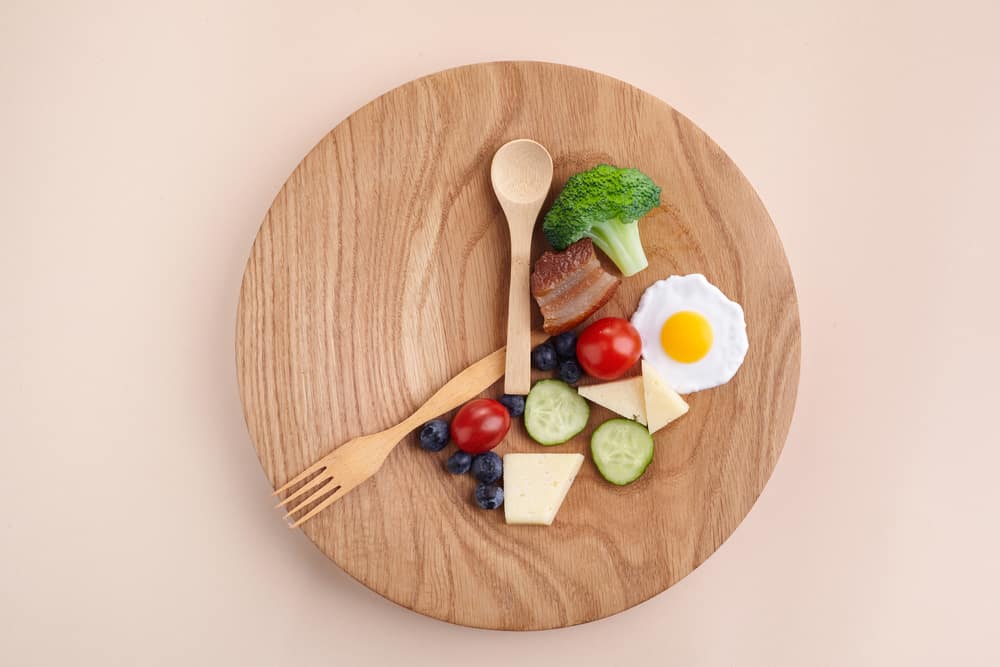 Bottom Line
The Bottom Line on DoFasting Results
If you have been looking for a natural way to lose weight with personal trainer benefits, then this app may not be for you. This program claims to be is your best friend who helps you to live a healthy lifestyle in the comfort of your home, when in reality, this app comes with a lot of issues.
A clinically-backed weight-loss program like Noom may be the most suitable choice for any individual with a goal to lose weight.
Noom offers tons of features to help users lose weight, like custom meal plans, food logging, personal coaching sessions, and more. Make sure to check out their free trial offer – available for a limited time to all Dietspotlight readers.
Learn More About Noom »