Dr. Bernstein Diet Review

- 8 Things You Need to Know
The Dr. Bernstein Diet is a unique approach to weight loss and health management that provides more than just a diet. This program claims to help you transform your entire life, giving you the ability to adopt healthier habits.
Our research team took a closer look at what the Dr. Bernstein Diet offers, how the program works; plus benefits and results. Then, we compiled our research into the bottom line.
Dr. Bernstein Diet can be purchased through their Official Site.
Overview
What is the Dr. Bernstein Diet?
The Dr. Bernstein Diet is a low-carb, high protein, moderate fat weight loss method that focuses on reducing calorie intake. The plan does this by eliminating simple carbohydrates and sugars. Additionally, there is an increase in the intake of vitamins and minerals in the diet.
The overall goal of the Dr. Bernstein Diet is to help the patients lose weight while boosting their overall health and well-being. The diet doesn't use any weight loss pills, herbs or alternative forms of medicines. The Dr. Bernstein Diet is a weight loss plan that is based entirely on medical principles that have been proven clinically. The diet eliminates foods that increase weight and adds nutrients that boost the overall health of the patient.
Who is Dr. Bernstein?
The Dr. Bernstein Diet was started over 40 years ago by Dr. Stanley K. Bernstein MD, General Practitioner. Dr. Bernstein founded the Bernstein Diet & Health Clinics which have over 50 clinics across Canada.
His clinics have helped countless patients lose weight with their weight loss programs. They use natural ingredients and methods, focusing on improving health while losing weight.
The Dr. Bernstein Diet is managed by a specially trained team of doctors and nurses who "ensure that their patients lose weight quickly and naturally".
The Dr. Bernstein Diet employs trained medical professionals to supervise the weight loss journey of all their patients.
Scroll below for one of the best products we've seen over the last year.
Claims
Dr. Bernstein Diet Claims
The Dr. Bernstein Diet claims to offer a long-term solution to losing weight and maintaining good health. The Dr. Bernstein Diet is offering all this without any appetite suppressants, diet pills, excessive exercise or surgery. Some claims include:
Reduce calorie intake
Stimulate metabolism
Reduce cravings and fatigue
Ensure long-term proper eating habits
Prevent side effects of poor dieting such as headaches, fatigue, irritability
Reduce fat in the waist, hips, and thighs
Boost overall health by adding vitamins and minerals to the diet
Benefits
Dr. Bernstein Diet Benefits And Results
Dr. Bernstein Diet offers several unique benefits over other weight loss programs. First of all, the weight loss program is said to be entirely natural. There are no diet pills or unnecessary supplements involved. The diet is not just offering a weight loss solution; it is offering a complete lifestyle change for life. Their plan is based on cutting back on carbohydrates while increasing the intake of minerals and vitamins so the patient's health gets a boost.
They have a team of trained doctors and nurses who make sure that each patient is receiving quality care and complete support. This kind of support system is crucial for all patients and helps people stay on their weight loss pathway. After the weight goal is reached, a Maintenance Plan makes sure that each patient stays on course and manages to adopt a healthier lifestyle.
As a result of all of this, patients are slimmer, healthier and have an improved lifestyle. Dr. Bernstein Diet has been active for more than 40 years. They must be doing something right- they have expanded to 50 clinics and have signed up thousands of patients over the years. The methods they utilize do sound natural and seem like they work for many. The reviews have also been mostly positive, although side effects have been reported as well.
How Does The Dr. Bernstein Diet Work?
You'll follow several steps with The Dr. Bernstein Diet. All of the steps are monitored by trained specialists at the clinic, and the patients are guided every step of the way. One of the biggest steps is to reduce the overall caloric intake of the patient without depriving them of nutrients. The Dr. Bernstein Diet gives its patients the right food combinations to help stimulate their metabolism. Also, the diet provides many of the calories from healthy fats, so that fat is burned.
This process of breaking down fat into calories that can be used is called "ketosis." Ketosis has led to a very efficient way to lose weight and has inspired the "ketogenic diet." The fat from the body is broken down into ketones, which are molecules that can supply energy to the brain. Eventually, the brain and the body become trained to burn calories from fat instead of calories from carbs. As long as the patient doesn't take in any excessive carbohydrates, this process works very well to release energy stored in the fat cells, thereby eliminating body fat.
Another aspect of the Dr. Bernstein Diet is to break the sugar cycle. This is done by eliminating simple carbohydrates and sugars from the diet and by being in the state of ketosis. With reduced carbs, the body turns to its fat stores and breaks down fats to release energy. With no carbohydrates, the body shifts into ketosis, a form of fat metabolism. This helps stabilize blood sugar so that cravings for sugar are reduced, and the patient doesn't feel tired.
The menu for the Dr. Bernstein Diet seems like it does not consist of tasteless, boring food. Patients are encouraged to eat real food for every meal instead of costly frozen meals or artificial meal-replacement supplements. The aim of this diet to familiarize patients with the right kinds of foods, and proper portions, that will provide the ideal level of nutrition while breaking down fat stores. Research has shown that starving or depriving the body does not help with weight loss. A healthy breakfast and dinner with a snack in between do not hinder weight loss.
With the Dr. Bernstein diet, patients will gain long-term proper eating habits that they can sustain and enjoy for the rest of their lives. To ensure that the body is getting adequate nutrition and that health receives a boost, the Dr. Bernstein Diet gives its patients the necessary vitamin and mineral supplements. This is an important part of the weight loss plan. The plan works to give patients the right food in the right quantities, so they don't feel the side effects of typical fad dieting such as hunger, cravings, fatigue, and headaches.
Dr. Bernstein provides B-12/B-6 multi-vitamin injections.  The supplements are given in this format so that they bypass the intestinal tract and are better absorbed.  Some users argue that the shots get pricey, however, it does provide a boost of energy while following a strict low-carb diet.  Some users are concerned about the prolonged use of the injections, and the prolonged increased metabolic rate.  The long-term effects have not been scientifically studied, nor published.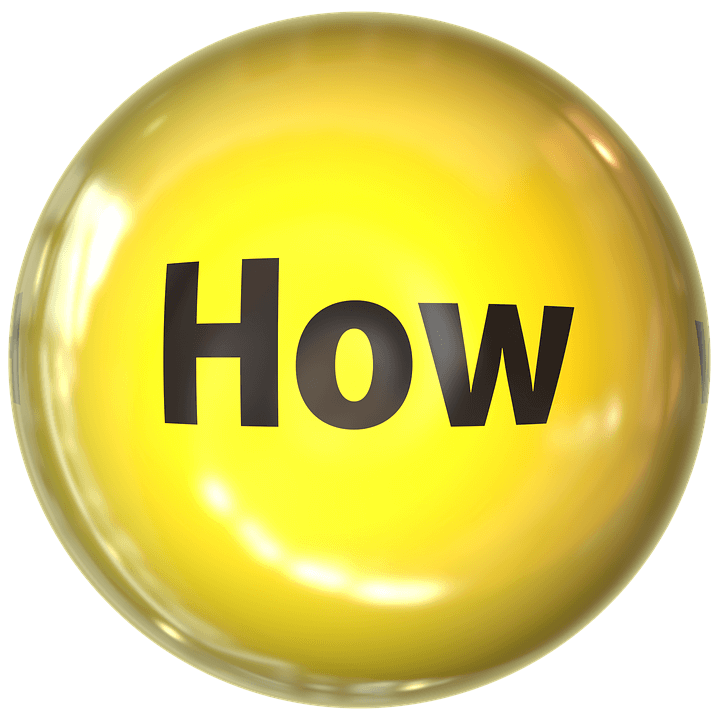 Research published in the British Journal of Nutrition was conducted to measure the effects of multivitamin and mineral supplementation during a weight-reducing program. The results showed that multivitamin and mineral supplementation during a weight-reducing program helped reduce appetite in women.
The weight loss process of the Dr. Bernstein Diet helps patients to lose weight in a healthy way. The diet will target the primary fat storage areas in the hips, thighs, and waist.
The Dr. Bernstein Diet comes with frequent 1-on-1 visits with doctors and nurses that help the patients keep track of their progress and make sure they're following all guidelines. People often need some support and motivation when it comes to weight loss, which is what the Dr. Bernstein Diet will provide for its patients. Their team will help patients break out their unhealthy eating habits and learn clean, nutritious eating. Patients will help develop a system and a long-term, sustainable lifestyle change.
Once the goal weight has been reached, it is necessary to maintain it as well. The Dr. Bernstein Diet offers its patients a customized Maintenance Plan that helps gradually reintroduce most foods back into the diet. They give patients the tools and guidelines to maintain their new healthy weight for life.
A long-term follow up is also recommended to make sure that behavior changes are in place and continuing. This Maintenance Plan is crucial because many people find it hard to maintain their new weight. With low-fat stores, areas of the brain involved in food rewards become active, so people find it hard to resist eating all of those delicious, high-calorie foods again. Often people show less restraint when eating after a long time of dieting.
With the Dr. Bernstein Diet, patients don't necessarily need exercise to be successful in losing weight. They do recommend exercise to patients who can exercise, to improve their overall health and fitness. Exercise is healthy, but if patients just want to lose a few pounds then devoting a lot of time and energy to exercise isn't essential. Often a patient only needs to cut back on the high carb, high sugar intake and they will see a big change in their weight.
Cost
Cost Of The Dr. Bernstein Diet
The cost of the Dr. Bernstein Diet is based on a model of fee-for-service. The prices of the services are similar for each patient. However, there are several factors that affect the overall cost of the weight loss program such as:
Age. Patients under 17 have a 50% discount
How much weight a person has to lose. The more weight they have to have to lose the higher the cost of the program is
The time it takes to reach the goal weight. Everyone's body works differently so some might take longer than others
How regularly patients visit the clinic and how diligent they are with their diet
Whether or not the patients opt for the Maintenance Program
What Users Are Saying
"Good reading, but to many weird ingredients in recipes."
"…the first 70 pages of the book are spent trying to convince you of his beliefs in low carb diets. Only about 10 pages are devoted to telling you what he believes is a low carb diet."
"Good book but more you read harder it is to really do as he writes … For a regular life style this isn't the book."
Bottom Line
The Bottom Line on the Dr. Bernstein Diet
When our team concluded their research into the Dr. Bernstein Diet, we found a plan not only focused on the initial stages of an lifestyle change, but also the maintenance phase. Also, we found a system not limiting food choices, but rather opens eyes to eating the proper nutrients for optimal health.
There are countless benefits of the Dr. Bernstein Diet. We also found some eating plans incorporate supplementation.
Among the supplements we've found is called Noom. The formula contains four clinically-tested ingredients- green tea, caffeine, Meratrim, and ChromeMate. Research shows the ingredients help increase energy and curb appetite.
The team behind Noom is also offering a 14-day trial.
Learn More About Noom »