Dr. Ho Cleanse Review

- 11 Things You Need to Know
Dr. Ho Cleanse — can a simple mixture of natural ingredients really cleanse, detoxify, and restore balance to your digestive tract? Can Dr. Ho Cleanse help you feel slimmer, lighter, and healthier in just one day? That's what our investigative team wanted to know, so they looked at the ingredients of this popular product.
After hours of research, they came back with comprehensive information on the ingredients and possible side effects. They tracked down the details on who makes the cleanse and whether the formula's ingredients really work.
Dr. Ho Cleanse can be purchased through their Official Site.
Overview
What is Dr. Ho Cleanse?
Dr. Ho advertises, using the cleanse, is "like scrubbing bubbles for your intestines." It isn't really a detergent, and it doesn't make bubbles.
There are two versions of Cleanse. Dr. Ho Cleanse Herbal Detox combines a proprietary, trademarked form of fiber called Fibest with a proprietary blend of laxative herbs and fruit and probiotic bacteria plus calcium. The other is called Cleanse and Restore. It combines Fibest with a different blend of herbs and fruits, plus magnesium. Both products claim to restore healthy activity to your lower digestive tract, but in slightly different ways, we will discuss in a moment.
To see if this product could work, our team took a closer look at some of the research surrounding this supplement:
The Primary Care Companion: This study found that cascara sagrada, when combined with other "detox" ingredients, may lead to some side effects, like abdominal pain.
Herbal Medicine: Biomolecular and Clinical Aspects: This study found that "The conditions for which clinical trials of Aloe vera have been conducted include skin conditions, management of burn and wound healing, constipation, DM, and gastrointestinal [conditions]."
Journal of Toxicology: According to this research, "(1) there is no convincing evidence that the chronic use of senna has, as a consequence, a structural and/or functional alteration of the enteric nerves or the smooth intestinal muscle, (2) there is no relation between long-term administration of a senna extract and the appearance of gastrointestinal tumors or any other type in rats, (3) senna is not carcinogenic in rats even after a two-year daily dose of up to 300 mg/kg/day, and (4) the current evidence does not show that there is a genotoxic risk for patients who take laxatives containing senna extracts or sennosides."
Dr. Ho Cleanse Competitors
Who Makes It
Who Makes Dr. Ho Cleanse?
Both versions are distributed by Therobotanics LLC, a company in Reno, Nevada. The advisory team for Therobotanics includes Dr. Larry May, a Harvard-trained internal medicine doctor who has been on the faculty at UCLA, Dr. Tracey Seipel, a renowned naturopathic practitioner with 30 years of experience, and, of course, Dr. Michael Ho, a Doctor of Chiropractic and licensed acupuncturist who has taught natural medicine for 18 years.
Dr. Ho Cleanse Customer Service
Dr. Ho Cleanse and other products by Therobotanics are sold with a "love it or return it" 60-day guarantee. If you return the product directly to Therobotanics, shipping fees may apply. You can contact Therobotanics Customer Service directly on their website and by email, phone, and snail-mail:
Email:
customerservice@therabotanics.com
Phone:
1-800-218-7534
Phones are staffed 7 am to 4 pm Pacific Time Monday through Friday and 7 am to 3 pm on Saturdays.
Mail:
14724 Ventura Blvd., Suite 200
Sherman Oaks, CA 91403
Other Products from the Makers of Dr. Ho Cleanse
Therabotanics makes products for women's health, men's health, healthy weight, memory and cognition, digestive health, better sleep, and energy. All 17 of their products are made in an FDA-compliant factory that adheres to internationally accepted Good Manufacturing Practices.
Scroll below for one of the best products we've seen over the last year.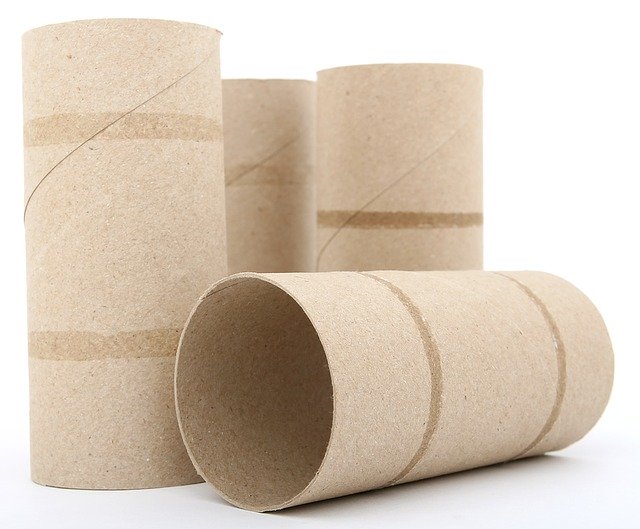 Claims
Dr. Ho Cleanse Claims
Dr. Ho Cleanse claims it will improve bowel regularity without discomfort, encourage softer stools, relieve constipation, reduce bloat and gas, help users attain a flatter stomach, promote better sleep, and renew mental clarity and energy.
Ingredients
Dr. Ho Cleanse Ingredients
Not all of the detox formula's ingredients make a big difference in how you feel, but we have located these key ingredients in both Dr. Ho Cleanse formulas.
Aloe
Cascara sagrada
Cellulose
Probiotic bacteria (Bacillus coagulans)
Rhubarb root
Senna
Dr. Ho Cleanse Cleanse and Restore also contains:
Effectiveness
Does the Dr. Ho Cleanse Work?
The main active ingredients are well-documented in the scientific literature. The Journal of Traditional Complementary Medicine confirms that aloe, used worldwide as a colon cleanser, is a safe and effective stimulant laxative. Importantly, aloe reduces inflammation and kills bacteria in the gut, clearing the way for healthy, probiotic bacteria to thrive.
The National Library of Medicine offers an entire book on cascara sagrada. This well-studied herb is used as an emergency room treatment for a form of severe constipation known as obstipation. But for it to work effectively, it must be metabolized by bacteria in the colon. That's the special role for Bacillus coagulans.
Peer Journal tells us that Bacillus coagulans has two interesting side effects: It helps the small intestine absorb amino acids from protein more efficiently. It assists muscles in recovery after exercise.
Rhubarb root contains chemicals remarkably similar to those in aloe and cascara sagrada. It's another famous herbal laxative that merits an entire book in the National Library of Medicine.
Like the laxative compounds in aloe and cascara sagrada, the laxative compounds in rhubarb root have to be activated by friendly probiotic bacteria.
Senna is yet another stimulant herbal laxative. The World Journal of Gastrointestinal Pharmacological Therapies confirms that it is safe and effective for treating constipation when used in moderation. Dr. Ho Cleanse combines it as just one ingredient in the formula to be doubly sure to avoid side effects.
Magnesium draws water into the colon to make stool softer and easier to pass. Of course, magnesium has many other health benefits, as an article in Prevention and Therapy confirms. Why would Dr. Ho Cleanse include magnesium in one product and not the other?
It turns out there is an order in which laxative products work. The first step in treating sluggish bowel movement is providing the probiotic bacteria that activate stimulant laxatives. When the bowel is ready to "go," magnesium's addition helps restore and stabilize normal bowel function.
Weight Loss
Dr. Ho Cleanse and Weight Loss
Dr. Ho claims that some of his patients have lost as much as 10 pounds without dieting by merely restoring healthy bowel function. Gently removing the mass of fecal matter in the colon is an easy and effective means of normalizing weight.
However, laxatives and cleanses aren't an effective or safe means of weight loss. Any pounds you see missing from the scale will be water weight that you'll put right back on as soon as you stop taking the cleanse.
Side Effects
Dr. Ho Cleanse Side Effects
The most common side effects associated with natural stimulant laxatives are:
Cramping
Loose Stools
Frequent Bowel Movements
Directions
How to Use Dr. Ho Cleanse
Dr. Ho Cleanse is taken with at least eight ounces (240 ml) of cold water. It is essential to drink water with each dose. Staying hydrated by drinking more water throughout the day will help the product work better.
Cost and Where to Buy
A 60-day supply of Cleanse and Restore is available from the official site for $99.00 plus $9.95 shipping.
Amazon offers a 60-day supply of Cleanse and Restore for $39.95 (no-cost shipping for Prime members). Amazon also sells Dr. Ho Herbal Detox with Probiotics for $39.95. Both products cost about $15 less when purchased from Amazon.
Pros and Cons
Pros and Cons
We found some straightforward pros and cons – precisely what we expected when reviewing a cleansing supplement.
Pros
Cons
Products are somewhat more expensive than taking the herbs separately.
It's imperative to remember to stay hydrated for the products to work.
Built-up toxins are a myth.
What Users Are Saying
What Users Are Saying
"I recommend it – I would suggest this product for anyone who have GERD. I used to burp every second, which I thought was a major problem and embarrassing. My doctors said it was acid reflex. They gave me medication and kept promising that it would help. In less than a week after I started taking doctor Ho's cleanser, the problem disappeared. I continued to take it for a month. I also bought some for my cousin who always had stomachache. He didn't have that problem for a while after taking it for couple weeks. I don't take it every month. I started it in 2017. It's amazing that I never have the same problem since then. As far as constipation, I felt back up at the beginning. I think you need to keep drinking more water."
"It doesn't work period – this product that is spoken of so highly didn't do a thing for my bloating or cleansing I just wasted $63.00 of hard earned money for a product that didn't work for me at all it tastes good, great flavor but nothing else."
"Gas & bloating problems – I bought this for my mother, She has stomach problems i sure hope it works for her."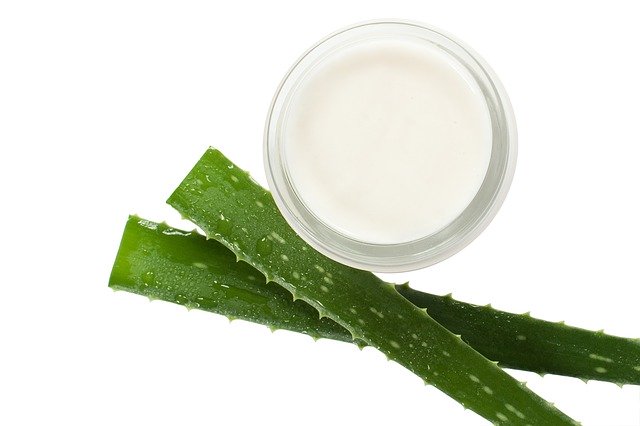 Bottom Line
The Bottom Line on Dr. Ho Cleanse Results
We're not sold on using any cleanse supplement for weight loss, but Dr. Ho Cleanse does have a place for some people. The occasional bout of constipation can be irritating, and the herbal ingredients in this product are shown to help induce bowel movements. That's about the limit of the benefits.
If weight loss is your angle, we suggest going for something specifically designed for just that.
Among the best in weight loss programs is Noom. Users are partnered with a life health coach to guide them through the 16-week program, which has been clinically proven effective in more than 79% of users.
For a limited time, we've worked with Noom to offer Dietspotlight readers a free trial offer to see what lasting weight loss feels like.
Learn More About Noom »