Updated: 01/16/2018
- Site operated by Burn HD
Dr. Mercola Review

- 16 Things You Need to Know
You may be surprised by what I say in this Dr. Mercola review. We dug deep, focusing on the ingredients, side effects, scientific research and customer-service quality of Dr. Mercola products and supplements. Then we scoured the web for user comments and remarks. At this point, we compacted all of the facts and feedback we discovered in order to give you the information you need.
Dr. Mercola Readers:
Click here
to find out why we're giving away samples of our product, Burn HD.
Who is Dr. Mercola?
Dr. Joseph Mercola was born in 1954 and is an alternative medical practitioner and osteopathic practitioner. He runs a website that sells a huge variety of dietary supplements and medical devices.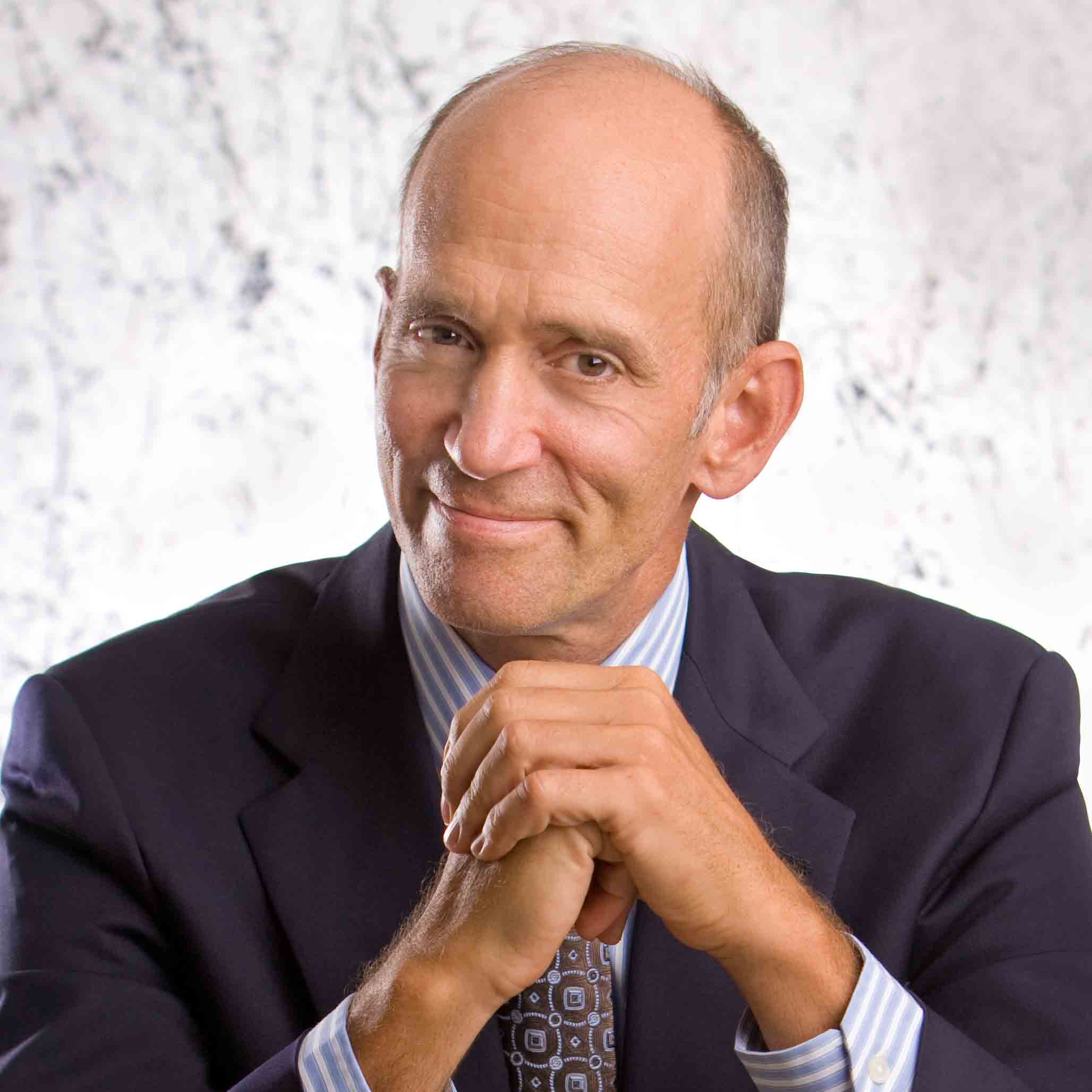 Dr. Mercola operated from his wellness center in Illinois up until 2014 and has written a number of books including The No-Grain Diet (with Dr. Alison Levy), The Great Bird Flu Hoax, and most recently Fat for Fuel.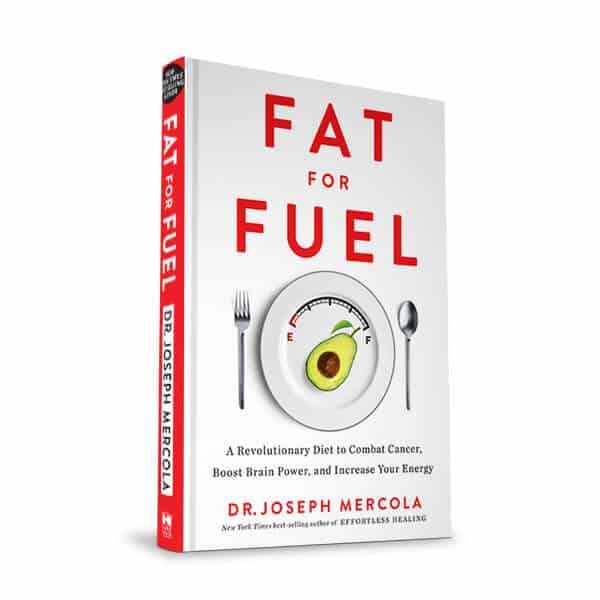 Dr. Mercola makes regular posts on his website Mercola.com, and his views are ever-evolving and very contemporary – sometimes even quite controversial.
Dr. Mercola's Credentials
Dr. Mercola is a fully trained osteopathic physician, licensed to practice and prescribe medications
in all US states.
Dr. Mercola is board-certified in family medicine and served as St Alexus Medical Center,
family medicine department chairman for five years.
He has had training in traditional and natural medical practices
Lastly, Dr. Mercola was granted fellowship status by the American College of Nutrition (ACN) in
October 2012.
To obtain this status, Dr. Mercola had to meet the following four requirements:
1. author or co-author a minimum of five articles about nutrition published in
scientific or medical journals
2. demonstrate extensive experience in practicing patient care
3. have attained a doctoral degree recognized by the Regional Accrediting
Organizations
4. remain a member of the ACN. [1]
As you can see, Dr. Mercola is very accomplished. But his approach and views on health are very progressive, and his stances sometimes fly in the face of established health practices.
Products Similar to Dr. Mercola
How did Dr. Mercola Start?
For more than 20 years, Dr. Mercola practiced osteopathic medicine (DO) using traditional methods and prescription drugs. After completing his residency in family practice in 1985, he practiced traditional medicine and was a paid advocate for drug companies.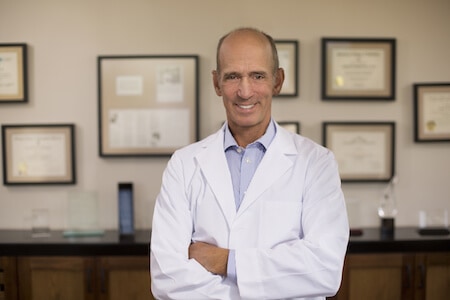 Dr. Mercola lost faith with the traditional system as he witnessed its failures. So, he turned to natural remedies. He has successfully integrated these into his beliefs using his website to promote his passion for natural health. He claims to have 14 million visits a month and 1 million subscribers to the Dr. Mercola website. [https://www.huffingtonpost.com/author/dr-mercola]
Scroll below for one of the best products we've seen over the last year.
Dr. Mercola's Claims
Dr. Mercola is renowned for criticizing modern medicine and established practices such as vaccinating.
He claims doctors exaggerate the value of prescription medicines and surgery for treating illnesses. Dr. Mercola website's, Mercola.com, promotes alternative ideas such as homeopathy and anti-vaccinating, especially newborns.
Dr. Mercola says that "even when properly prescribed, pharmaceutical medications kill over 100,000 people each year, while vitamins have not caused a single death in 27 years". However, many of Dr. Mercola's claims are not backed by any research or scientific evidence. [https://articles.mercola.com/sites/articles/archive/2014/02/06/supplements-safety-issues.aspx]

In addition to his belief in homeopathic medicine, Dr. Mercola is a strong proponent of ketogenic diets for overall health and treatment for various metabolic disorders, including cancer and diabetes. Much of this is covered in his latest book, Fat for Fuel.
Company Rating
Mercola Health Resources, LLC has a Better Business Bureau (BBB) Rating of A. The company has held BBB accreditation since 2012. [https://www.bbb.org/chicago/business-reviews/vitamins- and-supplements/Mercola- health-resources-llc- in-hoffman- estates-il- 22002555]
Controversy over Dr. Mercola's Views
Over the years, Dr. Mercola has been criticized for using smart marketing tactics and selectively using information to sell his products. An editorial in Business Week likens Dr. Mercola's selling tactics to "old time sales tricks" but on the internet. Rather than as a traveling salesman of days past. [2]
Quackwatch criticized Dr. Mercola for making dubious claims contrary to world health organizations. For example, he opposes vaccinations, mammograms, fluoridated products, and Vitamin K injections for newborns. Dr. Mercola also makes a lot of unproven claims about his supplements. [3]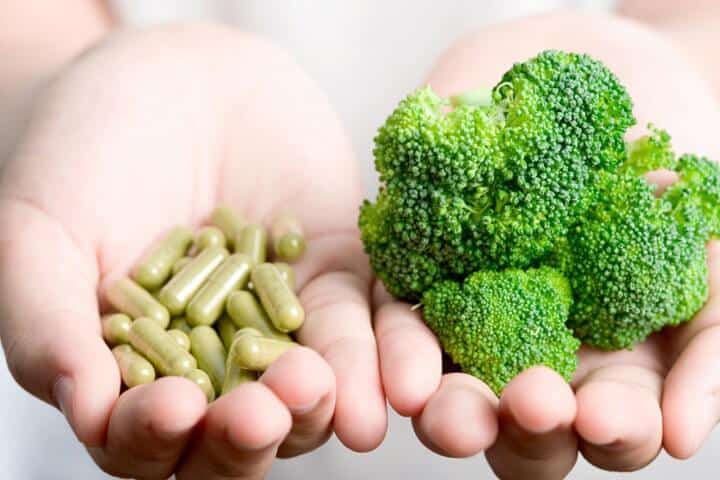 Dr. Mercola has made the Quackwatchlist for promoters of questionable methods and/or advice. [4]
Ultimately, everyone needs to make their own decisions about whether to accept the traditional approaches to Western medicine and pharmaceutical treatment or take a more holistic view of wellness. Dr. Mercola's views are in some cases controversial, but that does not necessarily make them completely right or wrong.
What is not arguable is that Dr. Mercola goes to exceptional lengths to brand himself. His website features dozens of products ranging from protein powders to bedding sets to pet toys and puppy digetive enzymes, all bearing his name and personal stamp of approval.
Dr. Mercola's Products
Dr. Mercola's products range from supplements for health and well-being to books and DVD to air purifyers. There is even a Mercola line of pet products.
The Mercola website is a one-stop shop for natural, organic products bearing the Mercola brand name. Even the housewares and garden products are branded by Dr. Mercola.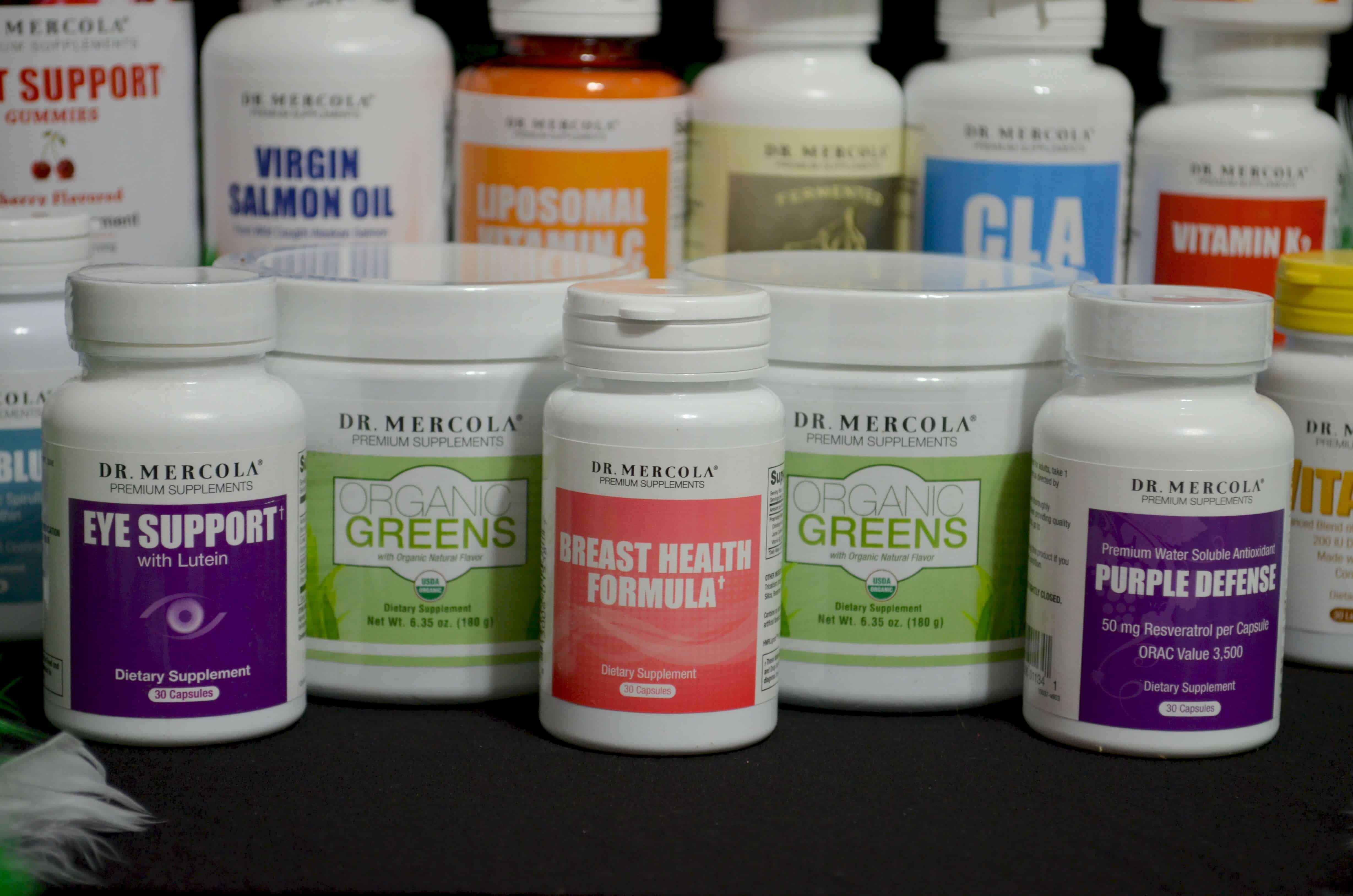 Mercola.com claims to be the biggest site of its type, and Dr. Mercola personally claims to have 1000 people sign up for the newsletter daily. This figure seems ambitious if nothing else. But the fact is that Mercola.com includes a very large array of health and alternative medicine products. The effectiveness of each of these respective products is in many cases undetermined.
Ingredients Used in Mercola Products
As noted above, Dr. Mercola markets many, many supplements via his website. Here is an overview of some the ingredients used in top-selling Mercola products:
Mercola Organic Greens
Organic Greens is Dr. Mercola's superfoods supplement, combining an intense blend of concentrated fruits and vegetables with a number of key adaptogen herbs into a single formulated powder.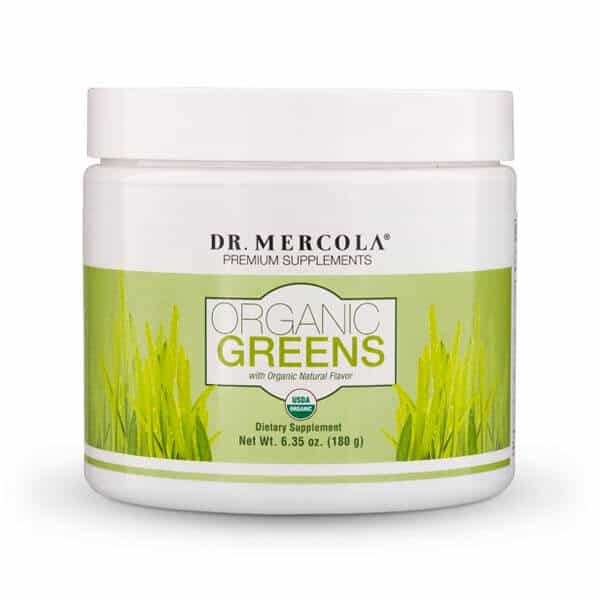 The ingredient list on Organic Greens is extensive, as is Dr. Mercola's sales pitch. Two ingredients that perhaps deserve special consideration are the two adaptogens used in Organic Greens, Maca root and Rhodiola Rosea. From the Mercola website:
Adaptogens – those mysterious substances that support your body's adaptation to physical, chemical, and environmental stressors – are valued by athletes and non-athletes alike.

Rhodiola rosea, or "golden root," is a perennial plant and a true adaptogen. Its root has been widely studied and used in Russia and the Scandinavian countries for centuries.

A rainforest herb and member of the potato family, Maca root, provides a source of non-caffeinated energy. Maca has been an important part of the native Peruvian diet for over 2,000 years.

A superfood rich in B vitamins, calcium, and magnesium, enzymes, beta-sitosterol, and all the essential amino acids, maca is considered an adaptogen, in that it helps support your body's "master glands" – the hypothalamus and pituitary glands.
We have reviewed both Rhodiola and Maca root and have found both to be positive inclusions in one's diet and lifestyle plan.
Whole-Food Multivitamin + Vital Minerals
Below is some research focusing on key ingredients within Dr. Mercola's Whole-Food Multivitamin supplement.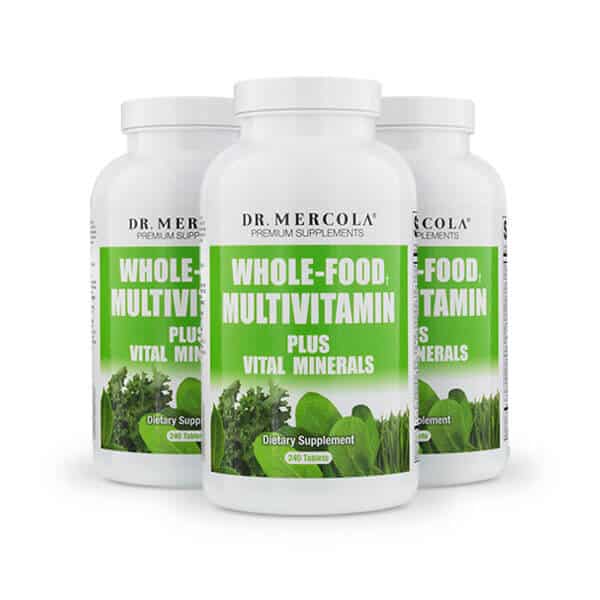 Selenium – 200 mcg. Selenium is only required in small amounts and impacts the metabolic system. Its antioxidant properties make it popular. There is mixed evidence that selenium can prevent some types of cancer, but there is also evidence it can increase the risk of skin cancer. [https://www.webmd.com/a-to- z-guides/supplement-guide-selenium#1]
Copper – 0.05 mg. Copper occurs naturally in many foods like nuts, cereals, cocoa products, seafood, and organ meats. People eating a good, healthy diet should not need copper as part of a supplement. Copper assists the body store and produce iron. [https://www.webmd.com/vitamins-supplements/ingredientmono- 902-copper.aspx?activeingredientid=902&activeingredientname=copper]
Para-aminobenzoic acid (PABA) – 50 mg. PABA is taken for skin conditions and to treat other conditions such as infertility, constipation, arthritis, rheumatic fever, and headaches. People also use it topically to prevent hair loss, to darken gray hair, as a sunscreen, and for skincare. It is most commonly used as a sunscreen. It is not commonly used orally these days as there are concerns about its effectiveness and safety. [https://www.webmd.com/vitamins-supplements/ingredientmono- 1004-para-aminobenzoic%20acid%20paba.aspx?activeingredientid=1004&activeingredientnam
e=para-aminobenzoic%20acid%20paba]
Lycopene – 6 mg. Lycopene is a chemical found in fruit and vegetables. People use it to prevent heart disease and some types of cancers. It can help treat asthma, cataracts, and the human papilloma virus (HPV) infection. Antioxidants in lycopene are powerful and can help protect the body's cells. There is interest in further researching lycopene and its suitability for preventing cancer. [https://www.webmd.com/vitamins-supplements/altmodmono- 554-
LYCOPENE.aspx?altModalityId=554&altModalityName=LYCOPENE&source=0]
Do Dr. Mercola's Products Work?
Do Dr. Mercola's products work for health and weight loss? It's a good question.
A lot depends on one's point of view and why you take them.
Dietary supplements are not meant to replace real sources of natural nutrition. There is no proper substitute for eating good, well-balanced, whole food meals. However, high-quality multivitamins and certain dietary supplements can definitely help someone optimize their health.
Additional clinical studies are needed on most of Dr. Mercola's individual products, even if many of the ingredients are well-studied.
Mercola Benefits and Results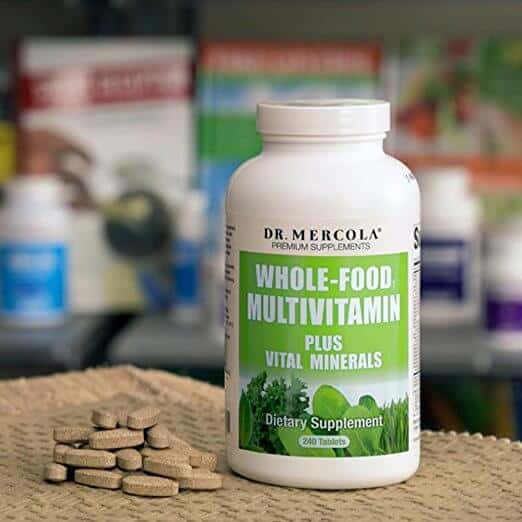 Dr. Mercola tells people to avoid multivitamins that contain synthetic ingredients because they are different from natural, whole foods. The multivitamin guide analyzed the Dr. Mercola supplement, Whole-Food Multivitamin + Vital Minerals. It gave it a rating of 8.8 and recommends it as a good product. This analysis found the following Pros and Cons:
Whole-Food Multivitamin Pros
It contains natural forms of the ingredients Folate and Vitamin B12.
The product is manufactured in a certified facility with a good record of producing quality products.
Contains the highest level of Vitamin D on the market.
Whole Food Multivitamin Cons
The whole food blends included in the products only make up a small part of the ingredients in each tablet.
Uses Vitamin A derived from a form of synthetic beta-carotene.
Tablets do not have an enteric coating to protect the more sensitive ingredients from stomach acids. An enteric coating aids absorption of medicines. [https://www.multivitaminguide.org/reviews/Dr-Mercola- Whole-Food-Multivitamin- Plus.html]
Details on Dr. Mercola and Weight Loss
Dr. Mercola's weight loss views center around inducing ketosis via the Ketogenic Diet. A study in 2011 concluded there were early indications that a ketogenic diet could support different aspects of a patient's well-being even in advanced stages of cancer. [https://www.ncbi.nlm.nih.gov/pmc/articles/PMC3157418/]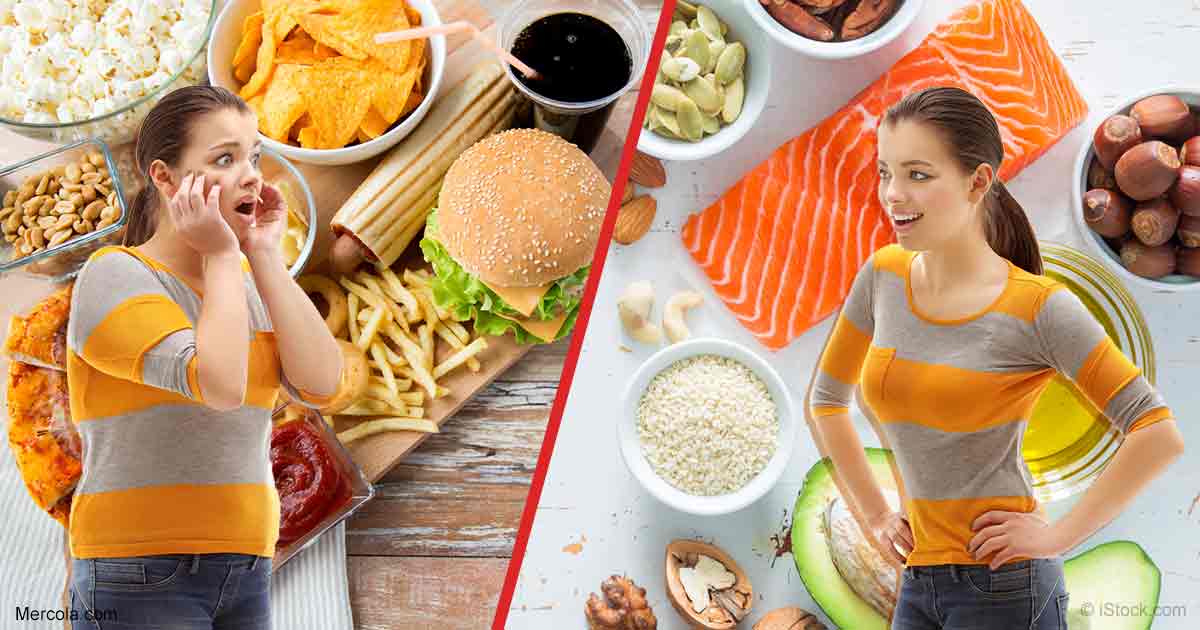 There is sound science behind using the Ketogenic Diet for health and longevity. Eating a diet too high in protein and refined carbohydrates can cause chronic diseases like obesity and diabetes. And of course, any diet high in the wrong foods can lead to illness and weight gain. But there is growing evidence that a properly-executed Ketogenic Diet can have tremendous benefits on one's health.
Ketogenic Diet Benefits
The Ketogenic Diet minimizes carbohydrate intake, and advocates eating high amounts of healthy fats and a balanced amount of protein. People use the ketogenic diet for different reasons. Some because they want to change their lifestyle choices for the better and those with chronic conditions can also benefit.
The Ketogenic Diet pyramid is quite different from the traditional USDA food pyramid: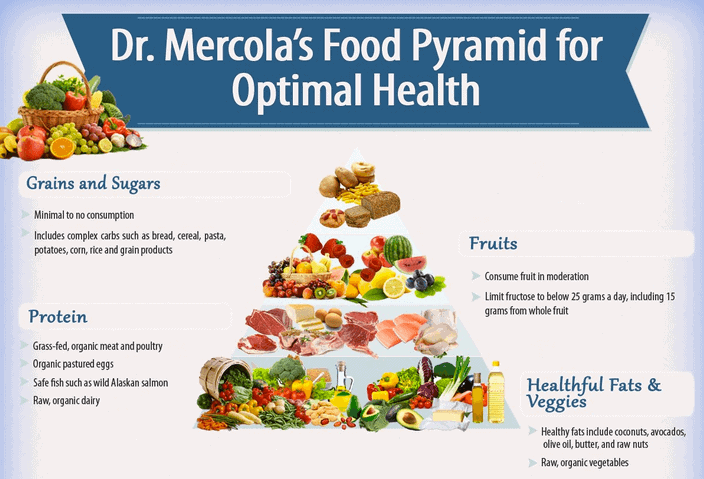 The Ketogenic Diet involves severely restricting dietary carbohydrates in order to achieve ketosis. This is a state in which the body burns ketones and fat stores for fuel rather than sugar.
Ketogenic diet benefits include:
Losing weight. The ketogenic diet helps people shed body fat.
Fights Chromic Inflammation. Eliminating sugars from your diet decreases the risk of
developing inflammation problems.
Can help starve cancer cells. Claims are the Ketogenic Diet is the anti-cancer diet. Dominic D'Agostino, Ph.D., an assistant professor at the University of South Florida, found that all the body's cells use sugar to fuel it. He said, "cancer cells do not have metabolic flexibility and cannot adapt to using ketones as energy, which your regular cells can. Once your body enters a state of nutritional ketosis, the cancer cells starve to death".
Treatment for Epilepsy. Originally developed in 1924, the ketogenic diet effectively treated epilepsy. It became less popular with the development of anticonvulsant drugs but has become popular again. According to Dominic D'Agostino, Ph.D., the new form of the diet reduces seizures in more than 50 percent of study participants with epilepsy. It also found that a third of participants had their frequency of seizures reduced by 90 percent. [https://dominicdagostino.wordpress.com/2016/04/21/what-is-the-ketogenic- diet/]
Reduces insulin levels. The body breaks carbohydrates down into sugars, which causes a rise in blood sugar and insulin spikes in your system. When you continue to consume high levels of carbohydrates this can lead to insulin resistance with the risk of developing type 2 diabetes. The Ketogenic Diet takes a person off this metabolic roller-coaster and normalizes resting blood sugar levels.[https://articles.mercola.com/ketogenic-diet.aspx]
Disadvantages of the Ketogenic Diet
The main disadvantage of ketogenic diets is changing your dietary habits and complying with the new dietary approach. Your body will need to adapt to any big changes. The Ketogenic Diet replaces carbohydrates with higher levels of fat and protein, so it will take time for your system to adapt to new eating habits.
Before starting this sort of a diet, it is recommended to consult a doctor or nutritionist for advice.
Mercola Supplements
Whether you are looking at taking Dr. Mercola supplements or any other brand, it is important to read the labels for the list of ingredients. Make sure you choose high-quality products. There is much controversy about the safety of taking natural supplements. Dr. Mercola claims unequivocally that supplements are safer than pharmaceuticals, but this is, of course, a topic of debate.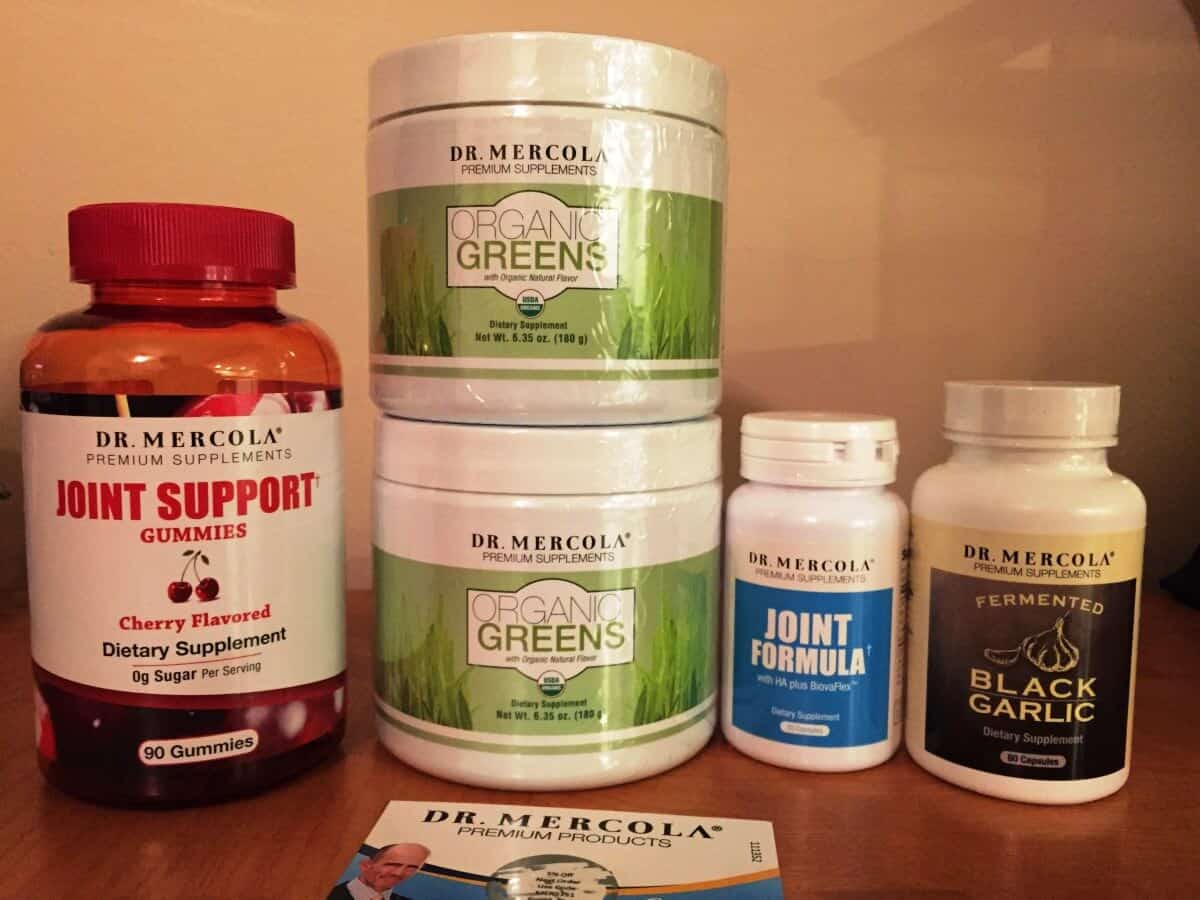 Dr. Mercola's articles on each of his recommended supplements are very in-depth and are worth reading if you have an interest in alternative medicine or health. But sales-driven information is not meant to replace the advice of your doctor or health professional.
Dr. Mercola says supplements with synthetic or pharmaceutical ingredients can be dangerous. Beware of claims for tablets that offer miraculous results. This is savvy marketing and you are unlikely to experience 'miraculous' results when using the product. [https://articles.mercola.com/vitamins-supplements.aspx]
How to Use (Take) Mercola Supplements
Most of the Mercola supplements come with instructions and dosing recommendations.
For example, take Dr. Mercola Whole-Food Multivitamins plus Vital Minerals according to the instructions on the label. The recommended dose for adults is eight tablets a day taken with food. You can take four with breakfast and four with dinner for best absorption rates.
Mercola Side Effects
Side effects from natural products will always vary from person-to-person.
keto-side-effects.png" alt="" width="999" height="571" />
Whole-Food Multivitamins
When taking multivitamins always follow the manufacturer's instructions to avoid serious side effects. General side effects may include a nasty taste in your mouth, an upset stomach, or headaches. In serious cases, an allergic reaction may occur and emergency medical assistance should be sought.
Ketogenic diet
Side effects of the ketogenic diet are not usually serious. The more general side effects can include indigestion, constipation, and low blood sugar levels. More serious side effects can include high acid levels in the body and, rarely, kidney stones.
Dr. Mercola Product Warnings
The US Food and Drug Administration (FDA) warned Dr. Mercola to stop making wrongful claims about his products in 2005, 2006, and 2011. It issued the following warnings for Dr. Mercola products:
February 16, 2005: Letter to Dr. Mercola and his wellness center requesting they stop making false claims about the following products:
Living Fuel Rx where there were public claims it offers an "exceptional countermeasure" against cancer, cardiovascular disease, diabetes,
autoimmune diseases, etc.
Tropical Traditions Virgin Coconut Oil, which claimed to reduce the risk of heart disease and was beneficial against Crohn's disease, irritable bowel syndrome, and many infectious agents.
Chlorella, which claimed to fight cancer and normalize blood pressure. [https://www.casewatch.org/fdawarning/prod/2005/mercola.shtml]
September 21, 2006: The FDA sent a letter to the Optimal Wellness Center warning its use of labels caused their products to become drugs "when they are intended for use in the cure, mitigation, treatment, or prevention of disease".
It further warns the center violates the Federal Food, Drug, and Cosmetic Act. The FDA informs that if the violations listed in the letter are not immediately rectified then further action may be taken.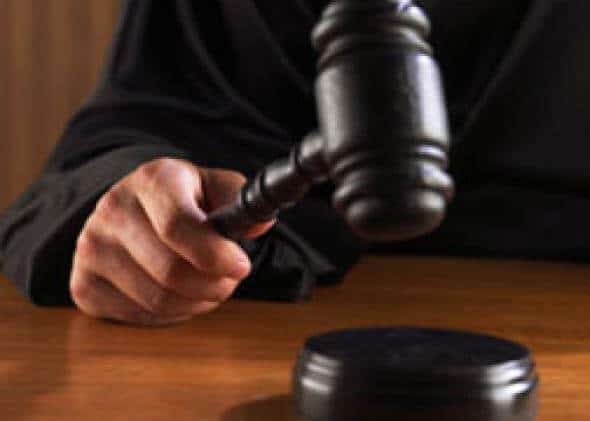 The warnings affected the following products:
Vibrant Health Research Chlorella XP, which was claiming to "help to virtually eliminate your risk of developing cancer in the future."
Fresh Shores Extra Virgin Coconut Oil, with claims to reduce the risk of cancer, heart disease, and other degenerative diseases.
Momentum Health Products Vitamin K2 made claims it may be useful for treating some cancers and Alzheimer's disease.
Momentum Health Products Cardio Essentials Nattokinase NSK-SD was making claims to be "a much safer and effective option than aspirin and other pharmaceutical agents to treating heart disease". [5]
March 22, 2011: Letter to Dr. Mercola from the FDA requesting that he stop advertising the Meditherm Med2000 Telethermographic camera at his Thermography facility in Hoffman Estates, Illinois. The FDA tells Dr. Mercola his claims that the Meditherm Med2000 Telethermographic camera can independently "diagnose or screen for various diseases associated with breast cancer" and was better than the "machines used in mammography" breached FDA regulations. He was asked to stop making these claims immediately. Some of the claims the FDA took exception to include:
"Revolutionary and Safe Diagnostic Tool Detects Hidden Inflammation: Thermography"
"The Newest Safe Cancer Screening Tool":  "[b]ecause measuring inflammation through thermal imaging is a proactive, preventative method you can use for detecting disease, which significantly improves your chances for longevity and good health."

"Additionally, thermograms provide Reliable and accurate information for diagnosis, treatment, and prognosis…"

"Yes, it's true. Thermograms provide you with early diagnosis and treatment assistance in such problems as cancer, inflammatory processes, neurological and vascular dysfunction, and musculoskeletal injury." [6]
Any Dr. Mercola Lawsuits?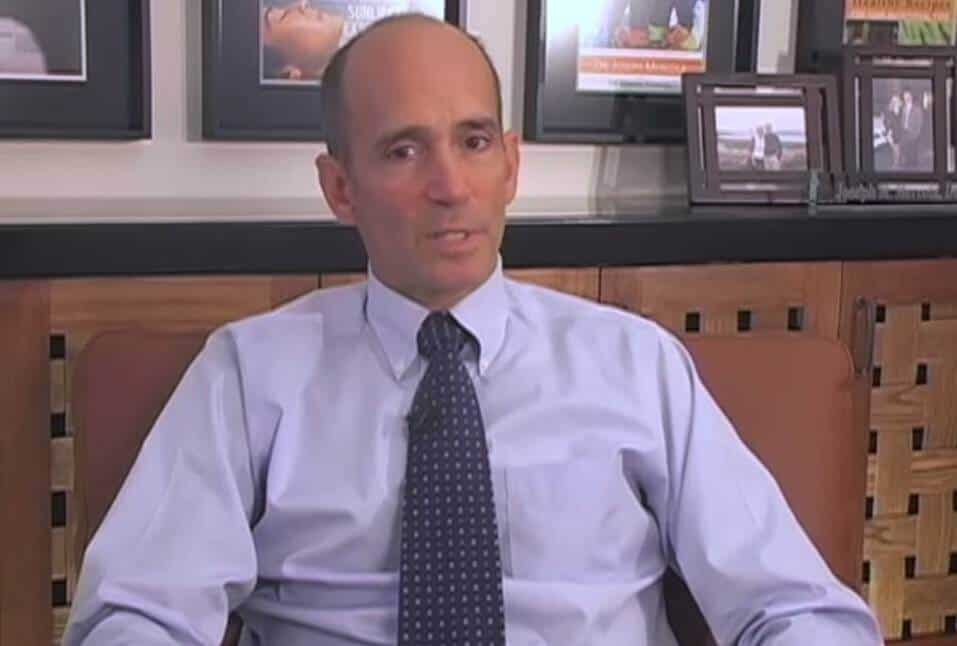 Dr. Mercola has been involved in a number of lawsuits including:
Mercola v Department of Financial and Professional Regulations. On August 1, 2005, attorneys acting on behalf of Dr. Mercola filed for a temporary restraining order and injunction to prevent the Illinois Department of Finance from "taking certain administrative proceedings pending the outcome of the lawsuit". [7]
Brucker vs Mercola. In 2007, Dr. Mercola sought to have part of a lawsuit dismissed. Anna and John Brucker filed a lawsuit against Dr. Mercola, his employee and his clinic in a three-part complaint. Mrs. Brucker was prescribed the supplement L-glutamine but the container sold to her held selenium by mistake. Dr. Mercola prescribed the pregnant Mrs. Brucker the supplement when she visited for an allergic reaction. She claims to take the selenium injured her and her unborn baby. Dr. Mercola sought to have claims for damages for the unborn baby dismissed from the claim. While the court originally granted Dr. Mercola's motion to dismiss, this was reversed based on the Brucker's amended complaint. [8]
Federal Trade Commission v. Mercola.com. The FTC filed a false advertising case lawsuit against Mercola.com LLC, Mercola.com Health Resources Inc., and Dr. Joseph Mercola for claims its Mercola.com indoor tanning systems were safe and did not increase the risk of cancer. The ads also claimed the tanning beds reversed the signs of aging. The models affected include D-Lite, Sun Splash, Sun Splash Refresh, Sun Splash Renew, Vitality, Vitality Refresh, and Vitality D-Lite. The ads also claimed the FDA endorsed the tanning beds as safe, which the FTC claimed was not true. The FTC won the case and settlements were made to more than 1300 people who complained about the product in February 2017. [9]
Dr. Mercola Alternatives
There is a huge range of whole food and natural supplements on the market. Most are not made exclusively from 'whole foods'. Many of the nutrients may come from synthetic sources rather than from whole foods.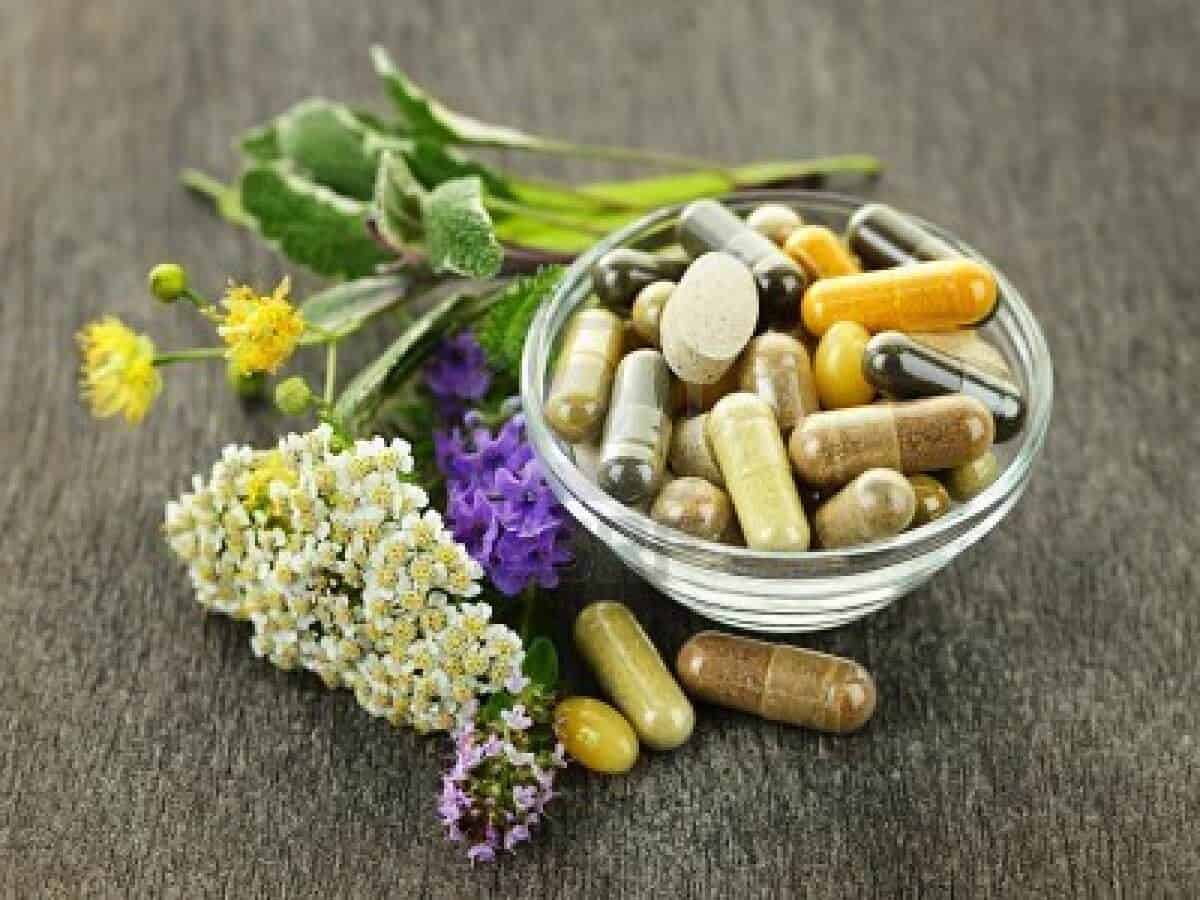 Read product labels to find out more about the ingredients before deciding hat products to try. However, it is not vital that all sources of nutrients come from natural food sources, as some natural foods can contain harmful elements such as heavy metals. [10]
What Users are saying about Dr. Mercola
Amazon reviews for Dr. Mercola Whole-Food Multivitamins were mixed.

The main concern was the price and how many were pills and supplements were required per day.
Here are some of the Amazon reviews:
This product is a bit pricey but in my opinion is one of the most comprehensive and bio-available whole food products on the market. I can't say I feel any difference taking it but can't help by believing it is beneficial for me. I try to buy it on Amazon and without the shipping charges.

Don Jose

I like Mercola products. This one is good but 8 tablets is the serving a little much.

Joel

Well I can't say it made me feel any better thinking taking that many pills would give me more energy or even help with my help but no disappointment in this product don't think it's worth the money has a pretty healthy diet and on top still not worth purchasing.

Mario Agular

These are great, I just wish they were less expensive. I will keep using them because of the great quality. I also wish I did not have to take 8 a day but I can understand why.

Mum of 5 [11]
The Bottom Line – Do Dr. Mercola Products Work?
Now, here is the bottom line on Dr. Mercola and his supplement line. We like that this individual has an extensive medical education. It's also nice to see that all of his books and supplements are available on the web. However, we have some reservations about these products after reading discouraging customer comments that are posted online. Furthermore, it does not look like Dr. Mercola focuses specifically on weight-loss.
If you're actually interested in shedding excess pounds, then we advise you to go with a product that is backed by published science, does not have an unpleasant taste, is easy to use anywhere and gives you plenty of bang for your buck.
Among the best products we've seen this year is one called Dietspotlight Burn. Its formula includes four key ingredients that have been shown to help elevate metabolism and increase fat loss. We can't find any negative remarks from customers, and comments around the web show people are seeing solid results.
The makers of Dietspotlight Burn are so sure about their product they're offering a Special Trial Offer, which is a positive sign.
Learn More About Burn HD »