Dream Water Review

- 15 Things You Need to Know
We're all searching for the right supplement; this is especially true when we're looking for a liquid sleep aid to help us more effectively lose weight. This time we took a look at Dream Water. We dug into the ingredients, side effects, clinical research and customer service. User reviews were a large part of the equation. Then, we summarized it all to give you the bottom line.
Dream Water can be purchased through their Official Site.
Overview
What is Dream Water?
Dream Water is an all-natural sleep aid non-narcotic solution that seeks to put to an end all those sleepless nights. According to the information on the manufacturer's website, "Dream Water shot contains two and a half ounces of rest."
Dream Water liquid sleep aid drink and powder have three main ingredients that are engineered to help an individual fall asleep and achieve better Dream Water sleep quality throughout the night. Dream Water products are now available at various drug stores, major U.S. airports, grocery stores, its official website, and other online retailers, such as Amazon.
Dream Water Competitors
How Did Dream Water Start?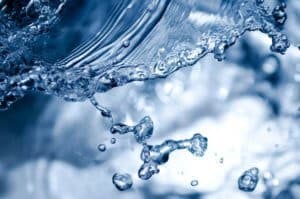 For many years, a lot of people have had trouble finding sleep. The majority of the people who suffer from insomnia turn to sleeping pills which have been shown to have adverse effects on users. If you visit most of the drug stores, you will realize that there are tons of energy drinks that help individuals stay awake and energized. But, there has never been a drink that helps people attain quality sleep at night.
Vincent Porpiglia conceived the idea of inventing Dream Water in 2004 after suffering from insomnia for a long time. In one interview, Vincent noted that he was captivated by how energy drinks were becoming popular, and there were tons of sleeping pills in drug stores. But, there were no sleeping drinks.
It is then that he came up with the idea of creating a natural drink that would help people who were finding it difficult to shut down at the end of a busy day. Sleeping aids are among the earliest drugs to be discovered, and they are among the most popular drugs today. In ancient times, Greeks and Egyptians used the opium poppy extract to induce sleep. The opium extract contains chemicals that are known as opiates. Heroin and morphine are distilled from opiates.
Other forms of sleep inducers that were used in ancient times include the mandragora and the seeds of the henbane herb. As the years rolled on, more and more sleep enhancers were discovered or invented. But, most of them were in the form of sleeping pills.
Scroll below for one of the best products we've seen over the last year.
Claims
Dream Water Claims
Dream Water liquid sleep aid is a drink that was created after two tedious years of thorough research to come up with the best formulation.
According to the information on the company's website, Dream Water is marketed as a safe product with a propriety blend of natural ingredients that will help an individual to attain Dream Water sleep.
The Dream Water is designed to help anyone with sleeping difficulties to achieve sleep faster and for a longer period for full health benefits.

Ingredients
Dream Water Ingredients
Dream Water contains a proprietary blend of three active ingredients that the manufacturer refers to as "sleep state."
The three ingredients include:
The three ingredients add a total of 150 mg.
The manufacturer of Dream Water does not, however, disclose the exact quantities of each of the ingredients in the proprietary blend.
Each of the three main ingredients is well known and tested, however, the product as a whole hasn't undergone any clinical studies.
GABA
GABA, also known as Gamma Amino Butyric Acid, refers to a brain neurotransmitter whose main role is to reduce neuronal excitability in the body. When it is released into the system, GABA causes a calming and sedative effect throughout the nervous system. For GABA to help in preventing insomnia, it has to pass through a barrier that separates the central nervous system and brain, according to Sleep.
There is minimal scientific evidence to show that the GABA used in Dream Water liquid sleep aid reaches the brain in the required quantities to help in relieving insomnia. Yet, research remains, like a 2015 study in the Journal of Nutritional Science and Vitaminology, that claims, "GABA [is a] material of foods and have been ingested for a long time, [it] can be regarded as safe and appropriate for daily intake in order to improve the quality of sleep."
A clinical study revealed that the GABA quantities used in most supplements could not cross the CNS and brain barrier. (Brain and Cognition) Even so, scientific research suggests that GABA can be helpful in calming the nerves outside the CNS, and this is probably why GABA is in Dream Water. Interestingly, another research published in PubMed indicates that the use of GABA in supplements can elevate the levels of growth hormones in the body when given to healthy individuals.
During the study, 5g of GABA was given to 19 healthy subjects, and blood samples were taken three hours after it was administered. Another 18 healthy subjects who served as controls were given a placebo. Results from the study also indicated that higher amounts of GABA in the body lowered the growth hormone levels. (Medicine and Sport Science)
To summarize, the importance of GABA in the Dream Water is the ingredient's ability to:
Provide a calming and relaxing effect, soothing the body, the nervous system, and the brain.
Help in reducing the symptoms of insomnia.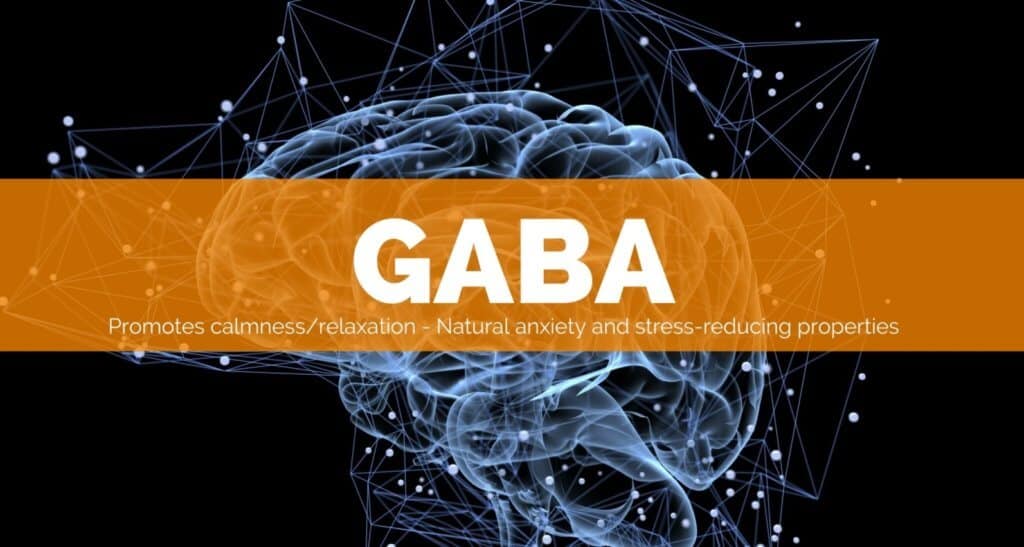 Melatonin
Melatonin is a hormone that is manufactured in the brain by a special gland known as the pineal gland. The gland is pea-sized and is located just above the mid-brain. The primary purpose of the hormone is to help your body to know when to sleep and when to wake up. Normally, the amount of melatonin produced by the pineal gland is affected by the amount of light. The gland makes more of the hormone at night.
Ideally, your body will produce more melatonin when you are exposed to darkness for a long time. The levels of melatonin hormone drop as the sun go up. Essentially, based the amount of light that you are exposed to, your body clock determines the amount of melatonin that your body produces. There are ample scientific studies which show that melatonin supplements can help individuals with trouble finding sleep.
These are individuals having issues with their sleep/wake cycles, which are popularly known as circadian rhythms. There is also some scientific evidence that points to the fact that melatonin can help people with insomnia.
In short, melatonin is helpful with:
Sleep troubles and insomnia
Normalizing sleep and wake cycles
It is worth noting that most young people don't have any challenges sleeping because they produce high amounts of melatonin. The young generation is also cautioned against taking excess melatonin.
A study shared on PubMed revealed that melatonin could affect human sexual maturation, especially the development of reproductive glands. Adults should be cautious with high doses of melatonin as well because it can lead to side effects of gonads development. Melatonin supplements have been shown to have other side effects, especially when taken in combination with some prescription drugs. (Nature and Science of Sleep)
People who are on diabetes or blood thinner medication can experience some side effects. That's why it is best to inform your doctor about any possible medication you might be taking at the moment before using this product.
The hormone is known to interact with diabetes and blood-thinning medications. It can also elevate an individual's blood pressure and heart rate.

5 HTP
5-HTP is the short form for 5-Hydroxytryptophan, which is also known as oxitriptan. It's a naturally occurring chemical precursor, amino acid, and a metabolic intermediate. It is mainly involved in the manufacture of the neurotransmitter serotonin. 5-HTP is commercially produced from the seeds Griffonia simplicifolia.
Does It Work?
Does Dream Water Work?
If you consider the ingredients used to make Dream Water, the company seems to have got it right. The proprietary blend comprises ingredients that have been shown to relieve anxiety and enhance Dream Water sleep. In some Dream Water reviews, customers have complained that the product is inconsistent.
While Dream Water may help a healthy individual to sleep during a 17-hour flight, it may not efficiently help an individual suffering from acute insomnia. On the surface, Dream Water is a brilliant idea coming in this era where most people are involved in a lot of activities that may interfere with their biological clock.
It combines three active ingredients that may help you sleep better and wake up the following morning feeling fresh and energized. Going by the opinion of most users in various Dream Water reviews, it is evident that Dream Water doesn't give you a groggy feeling in the morning like most of the sleeping aids do. Most of the users noted that they woke up refreshed, and they had the energy to begin a new day.
Achieving good sleep at night offers a lot of health benefits to your body. After a good sleep at night, you can perform better even without indulging in the energy drinks that most people take to remain alert. Considering the many positive Dream Water reviews on the company's website, we would not be wrong to say that Dream Water can help you sleep better at night.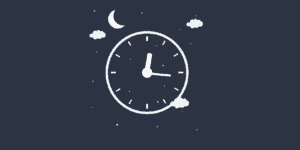 Benefits
Company-Claimed Dream Water Benefits and Results
A good night's sleep is as important as healthy eating and exercising. Studies have shown that the lack of enough sleep may affect an individual's overall health, weight, mood, and even their sex life. The recommended amount of time that an adult should sleep is eight hours per day. Having enough sleep does not only improve your performance the following day, but it also offers a lot of other benefits, including:
Improved Overall Health
Improved Sex Life
Reducing Pain
Enhanced Mood
Improved Memory
Enhanced Weight Management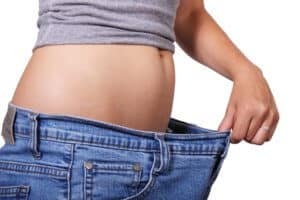 Weight Loss
Dream Water And Weight Loss
The main role of sleep easy Dream Water is to enable people to attain good sleep at night. It has been established that lack of enough sleep can affect your weight. Dieters who sleep better at night achieve their weight loss goals faster than those having difficulties sleeping. When you don't sleep adequately, you feel exhausted, and you might be tempted to skip the normal workout routine.
You might also feel too tired to make a healthy dinner, preferring take out from the closest fast food joint.
A lack of enough sleep also lowers brain activity, especially the frontal lobe – the part of the brain involved in decision making and impulse control. Thus, you are likely to make poor decisions regarding healthy eating when you are exhausted.
A study available in Nature Communications indicates that sleep-starved people crave high-carbohydrate snacks at night.
Another survey by the University of Chicago revealed that participants suffering from sleep loss opted for snacks with twice the fat content compared to those who slept for eight hours.
When you combine all these studies, you will realize that a lack of enough sleep can seriously affect your weight loss ambitions.
Directions
How to Use Dream Water
Dream Water dosage includes just one shot or power stick which should be taken 30 minutes before sleeping.
For Dream Water to work efficiently, users are advised to avoid high caffeine intake, daytime sleep, and excessive food or alcohol. Information on the company's website indicates that users should engage with their normal routine and give Dream Water enough time to perform its role.
Side Effects
Potential Dream Water Side Effects
There is no scientific evidence as of yet that can support the effectiveness of Dream Water in helping people sleep. The three main ingredients haven't been tested to ascertain their quality in peer-reviewed studies. However, Dream Water is relatively safe for short-term use. Considering the ingredients used, healthy people may not experience any adverse side effects if the product is occasionally used. People with cardiovascular issues can experience the increase in heart rate and blood pressure.
Some potential side effects that users may experience include:
Headaches
Grogginess
Increased heart rate
Increased blood pressure
Vivid dreams and nightmares
Diarrhea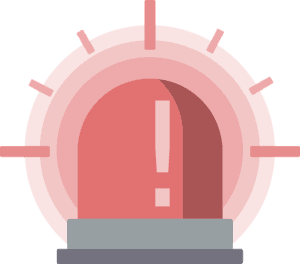 Warnings
Dream Water Product Warnings
Confirm with your doctor if you have any medical conditions, pregnant or nursing before taking Dream Water. Dream Water should not be taken by children or persons under the age of 18. Discontinue using Dream Water if you notice any adverse reactions. Do not operate machinery, drive, or perform any other task that could endanger your life or that of other people. Keep Dream Water refrigerated after opening. Do not use after five days of opening.
Lawsuits
Any Dream Water Lawsuits?
There has been at least one lawsuit filed against Dream Water, according to Top Class Actions.
In the lawsuit, the plaintiff claimed that she got "none of the promised benefits" after taking Dream Water. The plaintiff also claimed that the "excessive melatonin might have harmed her in the drinks."

In her case, the plaintiff argues that "Dream Water is simply selling snake oil."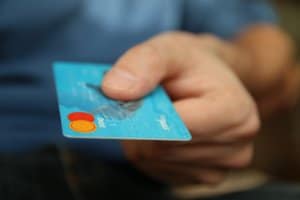 Where to Buy Dream Water
Dream Water is currently available in over 30,000 stores countrywide.
Consumers can also order their Dream Water pack from the company's official website or other reputable online retail outlets.
Cost
Dream Water Cost
There are different pack sizes of Dream Water:
5 Pack of Dream Water Powder: $6.99
10 Pack of Dream Water Powder: $9.99
30 Pack of Dream Water Powder: $24.99
4 Pack of Dream Water Shot: $10.99
12 Pack of Dream Water Shots: $26.99
24 Pack of Dream Water Shots: $49.99
12 Pack of Beauty Sleep Dream Water Shots: $29.99
24 Pack of Beauty Sleep Dream Water Shots: $54.99
Home and Travel Bundle: $39.95
What Users Are Saying
"This product works EXTREMELY well for me. I have narcolepsy, so I must take stimulants during the day, and I also get insomnia at night. This is the only thing that knocks me out and helps me have quality sleep. My only contention is that it's sort of expensive, so I cant use it every night."
"We had high hopes, but it didn't at all for my husband. He didn't like the taste and no impact on his sleep."
"So this works at times other times am still up. However, I do feel very calm immediately while drinking it helps stop my running mind a bit. I have taken sleeping pills before I felt like I was on drugs which made me feel even worse."
Bottom Line
The Bottom Line – Does Dream Water Work?
Can we tell you, without a doubt, to rush out for Dream Water? Well, we like the natural ingredients, and we did find that a couple of the ingredients have shown some benefit for aiding in sleep, but we still have reservations. There are too many reports of bad dreams for it to be an anomaly. Plus, the price is a little higher than other products with the same general formula. We're also not sure the dieter would see any weight-loss benefit from this one as it may not work as claimed to promote restful sleep.
However, there's a connection between sleep and weight loss. Dream Water is a natural product that may help you sleep better, but it can't help you stay on track to weight loss.
Among the best weight-loss apps we've seen this year is one called Noom. We were surprised to find personalized care in an app – like customized meal plans and human coaching. Plus, we love that there's extensive clinical data showing it works.
We're thrilled to suggest a program like Noom so Dietspotlight readers can access a free trial for a limited time.
Learn More About Noom »