Dymatize Pre-Workout Review

- 12 Things You Need to Know
Dymatize Pre-Workout – a caffeine-based supplement that claims to help you boost pumps and get more from your workout. These are the same general claims made by just about every pre-workout we've reviewed. What makes Dymatize different – or is it just the same formula with another brand's name?
Our research team decided to find out so they dug through the ingredient list and possible side effects, clinical research, company background and more. After all the information was collected, here's the bottom line on Dymatize Pre-Workout.
Dymatize Pre-Workout can be purchased through their Official Site.
Overview
What is Dymatize Pre-Workout?
Dymatize Preworkout is a caffeine-based supplement designed to give the user an energy boost and support muscle growth and recovery.
Dymatize Athlete's Pre-Workout is available in a few unique flavors. These include:
Pineapple Orange Crush
Chilled Fruit Fusion
Handspun Cotton Candy
Sweet Cherry Lime
Cherry Watermelon
Who Makes Dymatize Pre-Workout?
Dymatize is the sports nutrition company behind the pre-workout, and other products available in the line. The company employs a team of scientists that work on product research and development. The team lead is Dr. Rob Wildman.
It looks like Dymatize has a profile on the Better Business Bureau (BBB) website, but there's nothing much to see. It does offer a direct phone number and different physical address than that provided on the customer service page.
Dymatize Customer Service
If you're looking to contact the Dymatize customer service department you can do so in one of three ways.
Call: 888-334-5326
Email: contact form
Write: 111 Leslie St, Dallas, TX 75207
Based on the BBB profile:
Call: 972-732-1980
Write: 13737 N Stemmons Fwy, Dallas, TX 75234
Products Similar to Dymatize Pre-Workout
Other Dymatize Products
Dymatize offers a long list of products ranging from protein to performance to daily support. Some of the products available from the company include:
All 9 Amino
Amino Pro
Amplifire
ISO100
Super Amino 6000
Scroll below for one of the best products we've seen over the last year.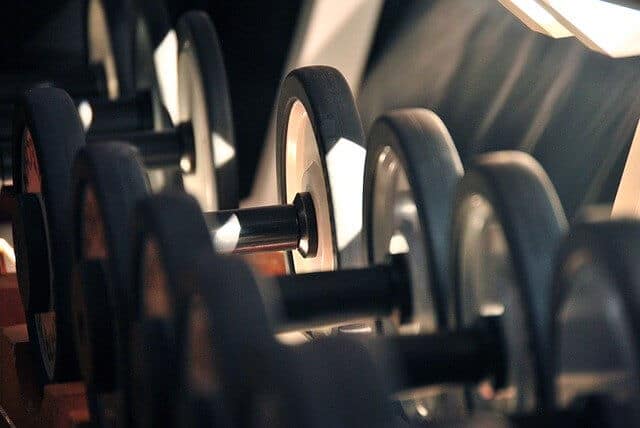 Claims
Dymatize Pre-Workout Claims
According to the official website, Dymatize PreWO is supposed to be "perfectly engineered" to "amplify the intensity of your workouts." It claims to:
Enhance workouts
Increase performance
Workout recovery
Ingredients
Dymatize Pre-Workout Ingredients
When we located the ingredient list for Dymatize Preworkout formula, we were not surprised at all. The ingredients, across the board, are commonly used in hundreds (if not thousands) of preworkouts. But, that's not to say that the ingredients aren't worth a go.
Citrulline Malate
Beta-Alanine
L-Taurine
Betaine
Inositol-Stabilized Arginine Silicate
N-Acetyl L-Tyrosine
Caffeine Anhydrous
Details on Ingredients
Let's take a closer look at the ingredients in Dymatize Pre-workout to see just what the formula has to offer.
Citrulline Malate: citrulline malate is a naturally-occurring compound found in some fruits, like apples. As the body processes the compound, it is used to convert ingested foods to energy. Thus, adding citrulline malate could, in theory, increase energy for exercise, according to the Journal of Strength Conditioning and Research.
Beta-Alanine: beta alanine is what's called a non-essential amino acids. That's because the body makes the amino acid, so there's no need to take it in supplement form or get it from foods. When partnered with histidine, beta-alanine makes carnosine. Carnosine is thought to improve athletic performance, according to the Journal of Applied Physiology.
L-Taurine: l-taurine is another amino acid that naturally occurs in the body.
Betaine: Though betaine has shown promise in enhancing performance, it's also thought to play a part in the prevention of some chronic diseases, says the American Journal of Clinical Nutrition.
Caffeine Anhydrous: caffeine is the papa of all pre workout ingredients. It is the ingredient that packs the energy punch. Some pre workouts can contain upwards of 400mg of caffeine per serving. Dymatize supplies 150mg of scoop or 300mg per serving.
Weight Loss
Dymatize Pre-Workout and Weight Loss
There's enough caffeine in Dymatize Pre-Workout to work as any caffeine-based diet pill. However, the other ingredients are better suited to exercise and fitness, so they are wasted if used solely for weight loss.
Side Effects
Dymatize Pre-Workout Side Effects
The one ingredient most likely to cause side effects is caffeine. People who are sensitive to caffeine, or other stimulants, or those who use the pre-workout in addition to their normal caffeine intake, may notice:
Headaches
Sweating
Jitters
Feeling Anxious
As the body gets used to caffeine the side effects tend to fade, but the body also gets used to caffeine with the effects muting over time.
How to Use Dymatize Pre-Workout
Each serving of Dymatize Pre-Workout is two scoops. One container contains 20 servings. You mix the two scoops with a non-carbonated beverage of your choice. There are no details about how much liquid, so we'd guess between 12 and 20 ounces.
Cost and Where to Buy
It looks like Dymatize sells products through third-party retailers only. No products are sold directly through the official website. Some of the major retailers selling the pre-workout include:
Amazon: $40
Bodybuilding.com: $42
Vitamin World: $40
Vitamin Shoppe: $40
Walmart: $40
Pros and Cons
Pros and Cons
What is the good and bad of it, when it comes to Dymatize Pre-Workout?
Pros
The price is consistent across all retailers.
There's enough caffeine to get most people going (maybe too much).
Cons
Could cause side effects that are, in the least, uncomfortable.
The formula is packed with caffeine and other common ingredients.
What Users Are Saying
"It works. No headache, no crash, not a crazy skin tingling rush or terrible change in thought process. It's a clean workout boost."
"Tasted awful and clumped up to the point it was hard to scoop. I had to throw it away. Couldn't stomach it anymore."
"It's ok. Just somewhere in the middle."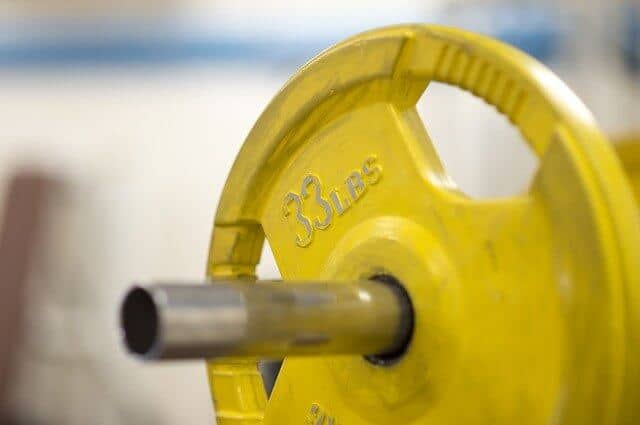 Bottom Line
Bottom Line on Dymatize Pre-Workout
Dymatize Pre-Workout offers many of the same ingredients found in tons of other similar products. The big hit with the formula is caffeine – 300mg of caffeine to be precise. That's a huge jolt to the system, especially for someone new to caffeinated supplements. Overall, we didn't find much more than a stimulant-heavy pre-workout.
If weight-loss is the aim, you can do more than take a caffeinated supplement.
Among the best in weight-loss apps is a program called Noom. Doctors created the program after years of research and clinical trials show it works to improve weight loss. We think it's the personal coaching, custom plan, and active community that makes it work, but you decide.
Dietspotlight readers can access a free trial offer of Noom, for a limited time.
Learn More About Noom »