Dymatize Protein Review

- 12 Things You Need to Know
Dymatize Protein- what makes this protein powder any different from the hundreds of others out there today? Our researchers had that same question, so they decided it was time to put Dymatize to the test.
The team researched ingredients, side effects, customer service, and the science behind the formula. Let's take a look at the bottom line on Dymatize Protein.
Dymatize Protein can be purchased through their Official Site.
Dymatize Protein Readers:
Noom
is offering our readers a
free trial
, for a limited time.
Click here
for this special offer!
Overview
What is Dymatize Protein?
Dymatize Protein is a series of four supplements that provide various amounts of protein. All products are made with whey, or milk-based proteins. Dymatize Protein is available in many flavors – some unique and others the old favorites like vanilla, chocolate, peanut butter, and strawberry.
In addition to these traditional flavors, Dymatize also offers:
Birthday Cake
Orange Dreamsicle
Fruity Pebbles
Cocoa Pebbles
Cherry Watermelon
Pineapple Orange
Mango
Chocolate Cake Batter
Raspberry Cheesecake
Cinnamon Bun
Who Makes Dymatize Protein?
Dymatize makes the line of protein supplements. According to the Better Business Bureau profile, the company has earned an A+ rating. However, it's important to note that there are no complaints or reviews on file, which affects the score. We also found a second phone number and address on the profile.
Dymatize Customer Service
If you need to get in touch with someone at Dymatize customer service, the company offers a few methods. In addition to these, you can send a message to the company via social media.
Call: 888-334-5326
Email: contact form
Write: 111 Leslie St, Dallas, TX 75207
According to the BBB profile, you can:
Call: 972-732-1990
Write: 13737 N Stemmons Fwy, Farmers Branch, TX 75234
Products Similar to Dymatize Protein
Other Dymatize Products
Along with Dymatize Protein, the company also offers products for:
Performance: PreWO, All 9 Amino, Amino Pro
Daily Support: Fish Oil, Complete Multivitamin, CLA
Scroll below for one of the best products we've seen over the last year.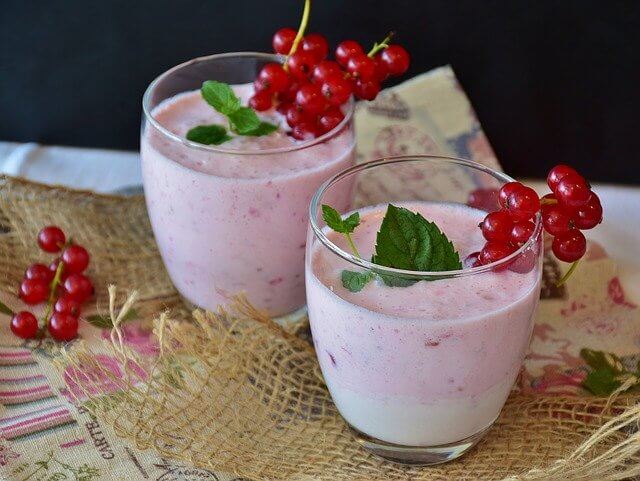 Claims
Dymatize Protein Claims
There are no strong claims about Dymatize Protein. Based on the description on the official website, the protein is easy to digest and gluten-free. The formula has also been tested for banned substances.
Ingredients
Dymatize Protein Ingredients and Nutrition
Here we take a closer look at the proteins available from Dymatize. Each offers a different nutritional profile.
ISO100: hydrolyzed whey protein isolate, whey protein isolate
110 calories, 0g fat, 1g carbs, 25g protein
ISO100 Clear: hydrolyzed whey protein isolate, whey protein isolate
90 calories, 0g fat, 1g carbs, 20g protein
ISO100 Hydrolyzed: hydrolyzed whey protein isolate, whey protein isolate
120 calories, 0.5g fat, 2g carbs, 25g protein
Whey Protein Isolate Powder: whey protein isolate
120 calories, 0.5g fat, 2g carbs, 25g protein
Elite Whey: whey protein concentrate, whey protein isolate, hydrolyzed whey protein concentrate
140 calories, 3g fat, 3g carbs, 25g protein
Elite Casein: micellar casein, sunflower creamer
130 calories, 1.5g fat, 3g carbs, 25g protein
Elite XT: whey protein concentrate, milk protein isolate, whey protein isolate, micellar casein
140 calories, 2.5g fat, 7g carbohydrates, 21g protein
Details on Ingredients
Dymatize offers a large selection of proteins, but is one different from another, or are they just the same protein in various forms?
Hydrolyzed Whey Protein: Hydrolyzed whey protein is your typical protein, but it's been broken into smaller pieces that are easier to digest. Aside from faster digestion, there is no difference between hydrolyzed whey and traditional whey protein.
Whey Protein Isolate and Whey Protein Concentrate: Whey is a cow-based protein. It is the most popular protein supplement available today. Science does show that taking whey protein works to "improve acute recovery of exercise performance after a strenuous bout of resistance exercise," according to Nutrients.
Milk Protein Isolate: Milk protein isolate is also cow-based. When lactose and minerals are removed from milk (skim), what's left is 90% milk protein isolate.
Micellar Casein: Micellar casein is another form of milk protein. This time the protein concentration is around 80%.
Weight Loss
Dymatize Protein and Weight Loss
Though Dymatize Protein has not been tested directly for weight-loss benefits, there is research that shows protein can slow digestion and help the user feel full between meals. Snacking is reduced, leading to reduced calorie intake. Naturally, this could lead to weight loss over time.
Side Effects
Dymatize Protein Side Effects
Milk-based proteins like whey and casein can be associated with side effects related to lactose digestion. Lactose is milk sugar. As we age, we are more likely to have trouble digesting the sugar. The side effects associated with protein intake, in some people, can include:
Gas
Bloat
Cramping
Diarrhea
Constipation
How to Use Dymatize Protein
All Dymatize Proteins are in powder form. Typically you will mix one scoop (scoop included) of the powder with a non-carbonated beverage of your choice. The amount of liquid depends on your personal preference, but it is generally between 16 and 20 ounces.
Cost and Where to Buy
You can buy Dymatize Protein products at:
Amazon
CostCo
GNC
iHerb
Sam's Club
Vitamin Shoppe
Vitamin World
Walmart
Prices vary widely because there are many variations of protein. Based on Amazon listings, the prices range from $30 to $70 or more.
Pros and Cons
Pros and Cons
What is the final take on Dymatize Protein? Are there any pros and cons to take away from our research?
Pros
Dymatize offers multiple types of whey protein.
The prices, in some cases, are affordable.
The flavor selection is amazing.
Cons
Paying upwards of $70 for protein may not sit well with some consumers.
Not all the flavors taste great, according to some reviews.
What Users Are Saying
"I've been looking for a good protein at the same time the taste is good it makes it easier because some of these proteins taste like crap."
"This protein powder works well, but it tastes god awful. Buyer Beware."
"Tasted watered down with a chalky aftertaste. Worst protein powder I've ever tried."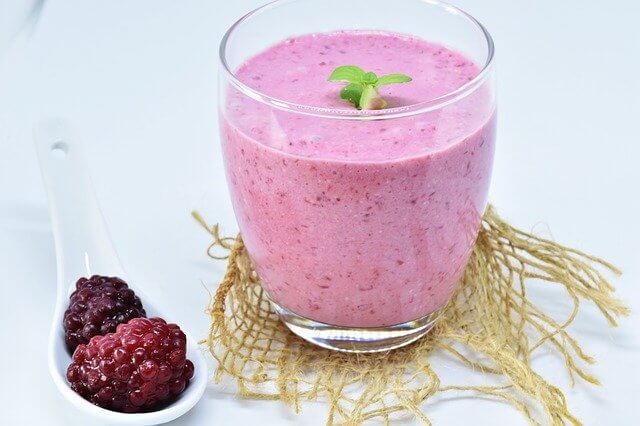 Bottom Line
Bottom Line on Dymatize Protein
Dymatize offers some decent protein supplements. The price, however, is a big red flag. The formulas aren't unique enough to substantiate the elevated price. Plus, protein from natural sources is always better for the body than in supplement or powder form.
If weight loss is what you're looking to find, we have a suggestion that even science agrees with.
Among the best in weight-loss support is the app Noom. When you start the program, you are partnered with a personal coach and a community of people who are following the same weight-loss path. Noom was created by doctors using the psychology of losing weight.
Plus, Dietspotlight readers can access a free trial of Noom for a limited time.
Learn More About Noom »