EliteMax Keto Review

- 10 Things You Need to Know
EliteMax Keto is a dietary supplement people are talking about. Not necessarily because of the potential benefits, but possibly due to the confusion with the ketosis supplement Pruvit Keto Max. While there's a similarity in name, this is an entirely different supplement.
While websites claim this ketogenic fat burner is the key to weight loss, our research team wanted to learn more. So, we ripped apart the mattress and focused on the claimed benefits of EliteMax Keto ingredients while also addressing the possible side effects and loopholes in product promises.
Overview
What is EliteMax Keto?
EliteMax Keto is a ketogenic fat burner and ketosis supplement. Supposedly, it promotes weight loss by putting the body into a state of ketosis. By doing this, users are supposed to lose 20 pounds in a month – if you believe the hype.
The main concern is there's no official website for EliteMax Keto, and the sites selling the ketosis supplement are nothing more than static pages with pictures of different ketosis supplements.
Does EliteMax Keto Work?
Annual Review of Nutrition — "The ketone body β-hydroxybutyrate (BHB) is synthesized in the liver from fatty acids and represents an essential carrier of energy from the liver to peripheral tissues when the supply of glucose is too low for the body's energetic needs, such as during periods of prolonged exercise, starvation, or absence of dietary carbohydrates. "
National Library of Medicine — "Caffeine increases energy metabolism throughout the brain but decreases at the same time cerebral blood flow, inducing a relative brain hypoperfusion."
National Library of Medicine — "In conclusion caffeine/coffee stimulates the metabolic rate in both control and obese individuals; however, this is accompanied by greater oxidation of fat in normal weight subjects."
Products Similar to EliteMax Keto
Who Makes It?
Who Makes EliteMax Keto?

This is a good one. The only name listed that relates to EliteMax Keto is Nutra4Health. When our team visited the official website, we see a company offering dietary supplements "inspired by nature."
The company offers supplements, including:
CLA
Moringa
Saffron
Raspberry Ketones
Nutra4Health also sells a variety of ketosis supplements. What's missing is EliteMax Keto. Also, there's no additional information about the company aside from an address and phone number.
Scroll below for one of the best products we've seen over the last year.
Claims
EliteMax Keto Claims
There are some big-time claims connected to EliteMax Keto.
These claims include:
Get your body into ketosis
Burn stored fat
Increase energy
Curb appetite
20-pound weight loss in 30 days
Boost metabolism
Benefits
EliteMax Keto Benefits
EliteMax Keto benefits vary from what users say in reviews to the promises printed on the label. The supposed benefits include it will:
The benefits are similar to the claims. We also searched reviews to see what actual customers thought the benefits were, and the results were mixed.
While some EliteMax Keto reviews didn't speak of any benefits, others pointed out weight loss results. Some even stated the user noticed a slimmer waistline.
Ingredients
EliteMax Keto Ingredients

Again, with no official website, we turned to Amazon to learn the list of EliteMax Keto ingredients. The ingredients are listed in a proprietary blend of 1000 mg and include:
Magnesium Beta-Hydroxybutyrate
Calcium Beta-Hydroxybutyrate
Sodium Beta-Hydroxybutyrate
Caffeine
Ingredient Details
Details of EliteMax Keto Ingredients
Magnesium Beta-Hydroxybutyrate
Magnesium beta-hydroxybutyrate is an exogenous ketone. According to the journal Nutrition & Metabolism, "exogenous ketone supplementation caused a rapid and sustained elevation in BHB and reduction of glucose."
Even the journal Frontiers in Physiology concluded, "exogenous ketone drinks are a practical, efficacious way to achieve ketosis." However, there's no current research connecting magnesium beta-hydroxybutyrate to claims made by EliteMax Keto.
Calcium Beta-Hydroxybutyrate and Sodium Beta-Hydroxybutyrate
There's research supporting the effectiveness of both calcium beta-hydroxybutyrate and sodium beta-hydroxybutyrate. The Journal of Nutrition and Metabolism concluded, "Intake of a combination of calcium and sodium D-/L-βHB salt shows a slow resorption with a moderate increase of D-βHB in serum levels."
However, research went on to state, "Excessive regular consumption without medical observation is not free of adverse effects."
So, while there's the potential for EliteMax Keto ingredients to work, they are not free from adverse reactions.
Caffeine
Caffeine is one of the more studied ingredients for weight loss. This substance is a naturally occurring and human-made central nervous system stimulant, according to Psychopharmacology. There's no nutritional need to add caffeine to a diet; it can be avoided.
How Does It Work?
EliteMax Keto claims to work by putting the body into a state of ketosis. This is not to be confused with the potentially dangerous state of ketoacidosis. Typically, you'll hear the term ketosis as it relates to a ketogenic diet. According to the journal Frontiers in Psychology, when the body is in a "fasting state," or when there's a shortage of carbohydrates to use as fuel, ketone bodies then come into play as the source of energy, as well as play a role in controlling food intake.
However, as it relates to the ingredients, the journal PeerJ concluded, "There is a clear ketogenic effect of supplemental MCTs; however, it is unclear whether they independently improve time to NK [nutritional ketosis] and reduce symptoms of keto-induction."
So, there's no clear answer on whether or not the formula works for weight loss. It appears as if the research points toward the benefits of medium-chain triglycerides as beneficial to inducing ketosis and promoting positive weight loss results.
Side Effects
Potential EliteMax Keto Side Effects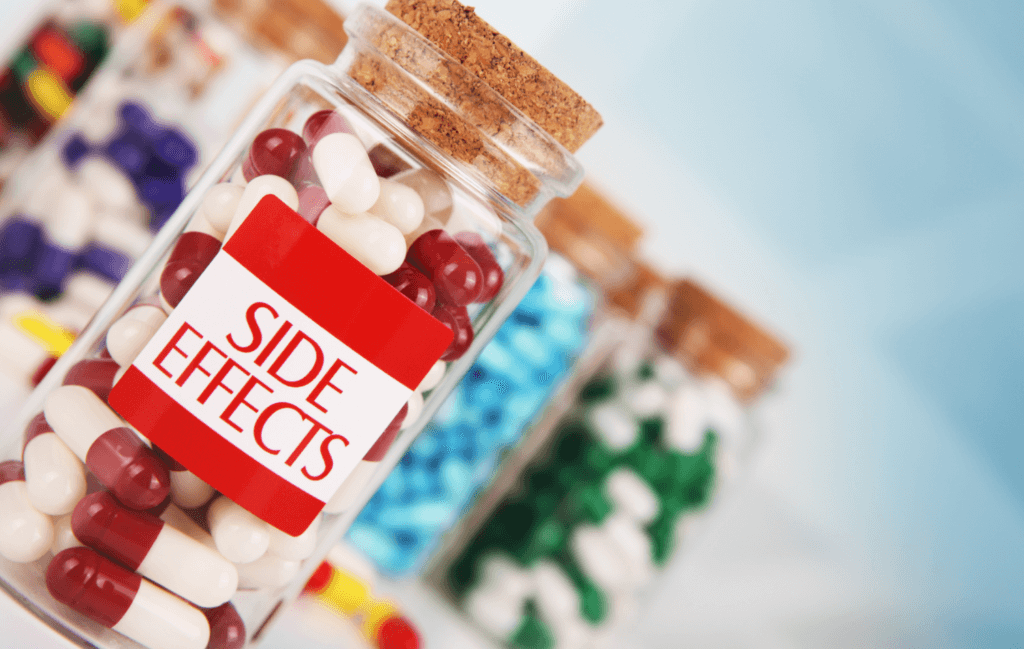 While there are no mentions of side effects for the product, there's a chance some may experience side effects from EliteMax Keto ingredients.
Consuming a very-low-calorie diet in addition to taking exogenous ketone supplements such as EliteMax Keto may cause side effects. According to the journal Annals of Nutrition & Metabolism, "side effects such as a headache, muscle cramps, diarrhea, weakness, and skin rash" are possible.
Where to Buy
Where to Buy EliteMax Keto
Here's the thing, there's no place to buy EliteMax Keto, considering there's no official website. You can't visit your local store either.
It seems like the product has been discontinued and is no longer for sale.
What Users Are Saying
What Users Are Saying
"Nowhere does it said it's a 14 day trial though it was 30 days to cancel so they get you for 176.00 dollars for the trail bottles you order bad bad company taking your money when it doesn't work didn't loss anything and how would you tell if it was working in 14 days not enough time to tell when by the time it comes in the mail you only have about 10 days if you start it right away please don't fall for this."
"The pill does not work! I have been following the directions and nothing and then it charged 89.00 if u miss the 14 day trial I am so upset because that was my food money for the week that was taken out! It's bad enough that the product doesn't work but then u charge with even allowing for a refund! Never going to your company ever again for anything. Now I have to figure out what I am going to do about the money for my food!"
"Doesn't work at all! its no good."
Bottom Line
Bottom Line on EliteMax Keto
EliteMax Keto weight loss supplement is a mystery online. Some websites provide reviews with full details relating to the ketosis supplement. Others offer general facts about a ketogenic fat burner. However, our research team stuck to the facts and research. We didn't find anything supporting the claims.
Weight management involves a healthy diet, exercise, and taking the right steps to lose weight and keep it off. In a billion-dollar market, how do you find the right way to do that? We believe an impressive weight-loss app may be the answer.
Among the best apps, we've seen one called Noom. Medical professionals designed the program, nutritionists manage the food database, and users get human coaching, personalized meal plans, and more. There's nothing left to change with this clinically proven app.
The team behind Noom are so confident in their program that they decided to offer a free trial offer to Dietspotlight readers.
Learn More About Noom »