ENGN Shred Review

- 11 Things You Need to Know
ENGN Shred: How would you like to fuel your workouts while reducing your chances of suffering an energy crash? ENGN Shred is a pre-workout supplement designed with the needs of bodybuilders in mind. The product promises more energy, more effective workouts, and maximum muscle shredding. Can a pre-workout supplement make that much of a difference? Will this product help you lose weight? Our research team wanted to find out.
We investigated the ENGN Shred ingredients, listened to what bodybuilding experts had to say, and pored over hundreds of customer reviews to give you the bottom line on the newest pre-workout supplement to hit the shelves.
ENGN Shred can be purchased through their Official Site.
Overview
What is ENGN Shred?
ENGN Shred is a pre-workout bodybuilding supplement without all of the fillers used by other supplement manufacturers. This product is designed to give you the fuel you need to make it through the toughest workouts. It also contains fat burners to help athletes lose weight while gaining lean muscle.
ENGN Shred was designed to replace the original ENGN formula, which was discontinued.
Bodybuilding supplements contain ingredients that offer sudden bursts of energy to maximize your workout potential. These supplements typically contain creatine, amino acids, L- Citrulline, and beta alanine. They were first used in 1982. While the first pre-workout supplements contained ephedra, a dangerous ingredient that resulted in several athletes' death, new supplements use safer formulas.
ENGN Shred is available in grape, pink lemonade, fruit punch, blue razz, and cherry limeade. If you're wondering where to buy EVL products, you can do so on the official ENGN Shred website, Walmart, Vitacost, iHerb, Amazon, and GNC. The ENGN Shred price is $36.99 for 30 servings.
Does It Work?
Products Similar to ENGN Shred
Company Info
How Did ENGN Shred Start?

EVLution Nutrition manufactures ENGN Shred. EVLution Nutrition, or EVL, produces and markets fitness supplements for bodybuilders and individuals dedicated to living a healthier lifestyle. EVL products are designed to provide endurance, energy, and recovery support.
Other products from EVL include:
EVL TEST
EVL LeanMode
BCAA Energy
Gold Whey Protein
Pre JYM
Pro JYM
Syntha-6
Posy JYM
X-Tend
Pre-Kaged
VitaMode
Animal Pak
Trans4orm
Pump Mode
Nitro-Tech
NitraFlex
Combat Crunch Bars
EVL Nutrition
Pro Gainer
EVL has a diverse product line. Are those products safe and effective? We took a look at the claims surrounding ENGN Shred to find out.
Scroll below for one of the best products we've seen over the last year.
Claims
ENGN Shred Claims
The makers of ENGN Shred claim this formula was engineered for athletes attempting to lose weight.
They also claim this product:
Creates an explosion of energy
Maximizes focus
Maximum shredding formula
More intense pumps
Ingredients
ENGN Shred Ingredients

CLA
L-Carnitine
Yohimbe
Huperzine A
Caffeine
Beta Alanine
Agmatine Sulfate
CLA
According to the Journal of Dairy Science, CLA, or conjugated linoleic acid, is produced by animals that graze. Deer, goats, and cows have a digestive enzyme that converts the plants' fatty acids into CLA. While CLA is often touted as a weight-loss breakthrough, a review of 18 studies published in the American Journal of Clinical Nutrition found that CLA is not an effective fat burner in humans.
L-Carnitine
L-carnitine is a naturally-produced amino acid. Researchers for a study published in the Biology of Sport found some evidence to support L-carnitine as a supplement to promote athletic performance.
Yohimbe
The National Center for Complementary and Integrative Health defines Yohimbe is an evergreen tree initially found in Western Africa. No conclusive studies have been conducted regarding Yohimbe as a dietary supplement.
Huperzine A
Huperzine A is an acetylcholinesterase inhibitor that prevents certain enzymes from breaking down. There is preliminary evidence that suggests huperzine A could help the cognitive abilities of the elderly.
Caffeine
Caffeine provides the energy boost needed by athletes and bodybuilders. Information published in the book "Caffeine for the Sustainment of Mental Task Performance" suggests caffeine causes an increase in metabolism caused by burning fat.
Beta-alanine
Beta-alanine is an amino acid not essential to the body. A study published in the International Journal of Sports Nutrition and Exercise Metabolism found that beta-alanine might increase athletic performance. Still, there have been no studies conducted on the safety and side effects of beta-alanine.
This supplement also contains a proprietary mix of vitamins and minerals. Our research team was concerned that we couldn't find the number of calories in this product. All of a product's nutritional information should be available to consumers.
Benefits and Results
ENGN Shred Benefits and Results
Our researchers looked at reviews from verified buyers of Shred. The results were mixed. The flavors taste great, and this product does provide an energy burst. However, multiple reviewers complained of vomiting, diarrhea, and stomach pains.
Does it Work?
Does ENGN Shred Work?
There is some evidence to support the claims made by EVL regarding Shred. If you plan to incorporate weight training into your fitness program, this product might work for you. As with any supplement, results will vary by user.
Weight Loss
Details on ENGN Shred and Weight Loss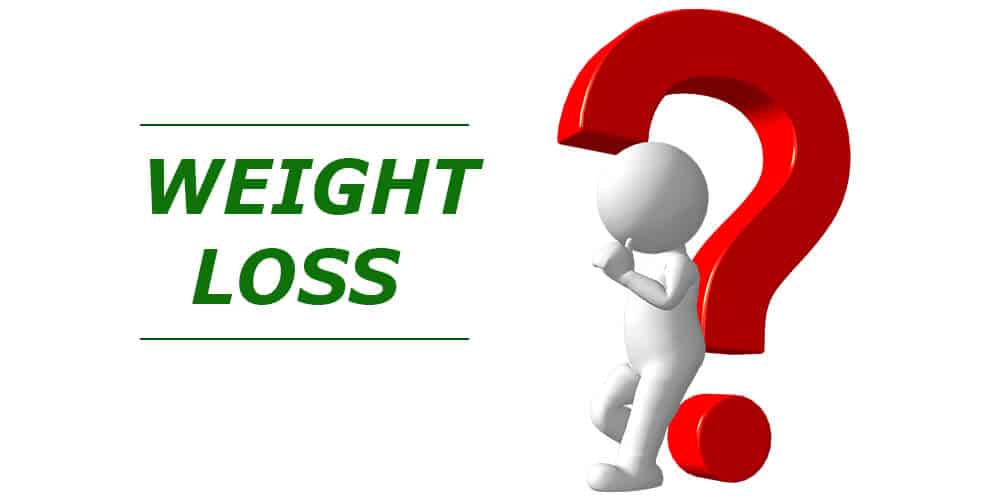 Our research team compared ENGN Shred vs. C4 Ripped. Cellucor's C4 Ripped is one of the leading pre-workout supplements on the market. Neither product contains creatine. According to a study published in the Acta Physiologica Scandinavia, creatine helps muscles create energy by increasing their phosphocreatine stores. The International Society of Sports Nutrition determined that creatine is safe and effective when the established guidelines are followed.
So, why wouldn't pre-workout supplements contain creatine? These products are geared towards athletes trying to cut down on their size while building lean muscle.
Shred and C4 Ripped are both pre-workout supplements that help you build muscle without bulking up. This could potentially lead to a lower BMI and waist circumference.
The main difference between the two supplements is the caffeine content. ENGN Shred contains 260 milligrams of caffeine, and C4 Ripped contains 371 milligrams of caffeine.
Directions
How to Use ENGN Shred
Add one scoop of powder mix to eight ounces of cold water. Drink the pre-workout blend 15 to 30 minutes before hitting the gym.
ENGN Shred is available in grape, cherry, blue razz, and cherry limeade. If you're wondering where to buy EVL products, you can do so at Walmart, Vitacost, iHerb, Amazon, and GNC. The ENGN Shred price is $36.99 for 30 servings.
Side Effects
Potential ENGN Shred Side Effects
Our researcher team's biggest concern with ENGN Shred is the caffeine content. Caffeine can cause:
Nervousness
Rapid heart rate
Mood swings
Headache
The most commonly reported side effects from verified Shred users were nausea, vomiting, and diarrhea.
What Users Are Saying
What Users Are Saying
"Pleasantly surprised and will buy again! – Long lasting with no crash. I was skeptical when I bought it, but it hangs up there near the top of the preworkouts I've used. Good flavor, much better than a lot of the other brands. Would definitely recommend."
"The Placebo Doesn't Work – It gives you roughly the same amount of energy that a cup of decaf (with extra sugar) will provide you. I'm surprised at all the five star reviews."
"Awesome product. I've used multiple pre-workouts in the past but this product is definitely my go-to product. Perfect taste, not gross like many other products. Perfect pump without the jitters. It does what it says."
Bottom Line
The Bottom Line on ENGN Shred
If you're looking for a way to gain muscle mass while burning fat, ENGN Shred might work for you. It does contain some ingredients that promote weight loss and athletic performance. Our researchers are still concerned about the side effects and lack of safety testing associated with this pre-workout supplement.
Essential parts of an effective weight loss plan are regular exercise and a reduction in calories. Changing old habits can be hard. That's why there are programs designed to help you with your weight loss journey.
One weight-loss app we're excited about is Noom. Noom doesn't have to use any gimmicks because there is scientific evidence that proves this product helps you lose weight and keep it off. It uses unique tools and support, like one-on-one coaching and personalized meal plans, to ensure men and women have what they need to be successful.
You can try Noom right now with this free trial offer.
Learn More About Noom »