Ensure Review

- 19 Things You Need to Know
Ensure is a nutritional shake developed by Abbott Nutrition that is loaded with ingredients and provides you with a complete meal. They claim they are the number one doctor-recommended brand because of the shake's healthy formula. But, we're relatively certain recommending doctors aren't looking at weight loss as much as nutritional support for patients.
It claims to be a good meal replacement as well, which it is, but again not designed for weight loss? Our research team felt compelled to find out as much as possible about the Ensure shake by taking a closer look at the ingredients and their dosages. We've compiled loads of useful info about it for you.
Ensure can be purchased through their Official Site.
Ensure Video Review
Overview
What is Ensure?
Ensure is a meal replacement, or diet supplement, that comes in powder and ready-to-drink shakes. Various flavors can be purchased, with a formula that allows its users to consume them instead of a substantial meal. By taking it this way, its user may gradually lose weight.
It provides nutrition and energy, making it a good option for meal replacement. It does not interfere with metabolism because it mainly works with calories. Therefore, the more you consume, the higher your chances of gaining weight, assuming your food intake remains the same since calories are increased significantly. On the other hand, if you use it as a meal replacement, the calories you intake likely reduce, which can help you lose weight.
What does science say about meal replacements and weight loss?
Obesity Reviews – Plainly put, "Programmes incorporating meal replacements led to greater weight loss at 1 year than comparator weight loss programs and should be considered as a valid option for management of overweight and obesity in community and health care settings."
Journal of Obesity – The trouble with meal replacement may not be that they are ineffective. They reduce calories too much, setting up the user for later hunger and overeating in response. "Meal replacement plans are effective tools for weight loss and improvement of various clinical characteristics but not sustainable due to the severe energy restriction."
Obesity Facts – Meal replacements can even be used in a primary care setting to improve overall health and reduce certain health conditions. "The evaluated program complies with national and international guidelines for the therapy of obesity in adults and is efficient and meaningful for a long-term therapeutic use in primary care."
Ensure Competitors
Company Bio
How Did Ensure Start?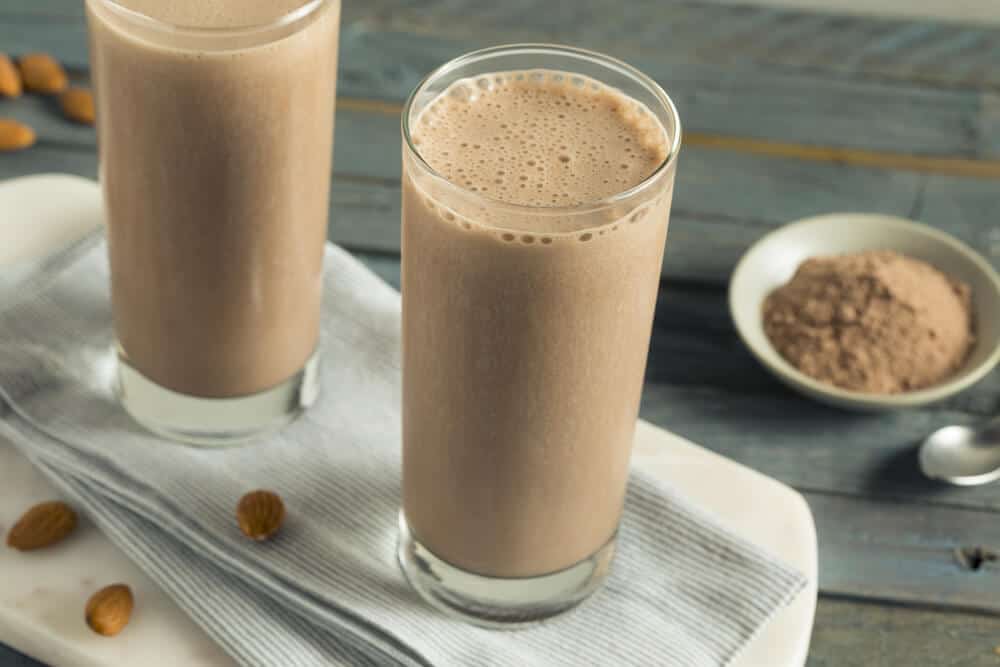 Ross Laboratories was the first to introduce Ensure drink to the market. The lab was initially a milk company owned by Stanley M. Ross and Harry C. Moores. Started in 1903, the milk company delivered bottled milk to customers' homes. It was in 1964 that the company decided to join Abbott Laboratories. This was when they came up with the Ensure brand, which was marketed in 1973 for the first time.
Ensure is located at 100 Abbott Park Rd Abbott Park, IL 60064-3500 and their phone number is (224) 667-6100. They are currently not accredited by the BBB and have an "F" rating.
Ensure and Customer Service Contact Info
You can email the customer service team through a contact form https://ensure.com/contact or call Customer Relations Representatives at 1-800-986-8501 Monday-Friday from 8:30 AM-5:00 PM Eastern time. For any product performance issues, please call directly at 1-800-850-7677.
Scroll below for one of the best products we've seen over the last year.
Flavors
Flavors of the Ensure Vitamin Drink
We found that the Ensure diet supplement comes in different flavors to suit different tastes. These are:
Milk Chocolate
Vanilla
Strawberry
Dark Chocolate
Butter Pecan
Coffee Latte
Banana Nut
Cafe Mocha
Mixed Berry
French Vanilla
Blueberry Pomegranate
Mixed Fruit
Berry Freeze
Strawberry Chill
Variations
Ensure Variations
Several variations of Ensure exist:
Original Nutrition Shake
Plus
Enlive
Ensure Max Protein
High Protein
Ensure Clear
Rapid Hydration Electrolyte Powder
Light
Compact
Original Nutrition Powder
Surgery Immunonutrition Shake
Pre-Surgery Clear Carbohydrate Drink
Plant-Based (Vegetarian & Vegan Friendly)
Ensure Clear
Claims
Ensure Claims
Abbott, the Ensure manufacturing company, claims that Ensure powder helps with overall nutrition, and according to its website, it does the following:
Provides complete balanced nutrition.
Contains at least 24 minerals and vitamins in each drink.
It can replace breakfast or lunch and serve as a snack between meals.
Ingredients
Ensure Ingredients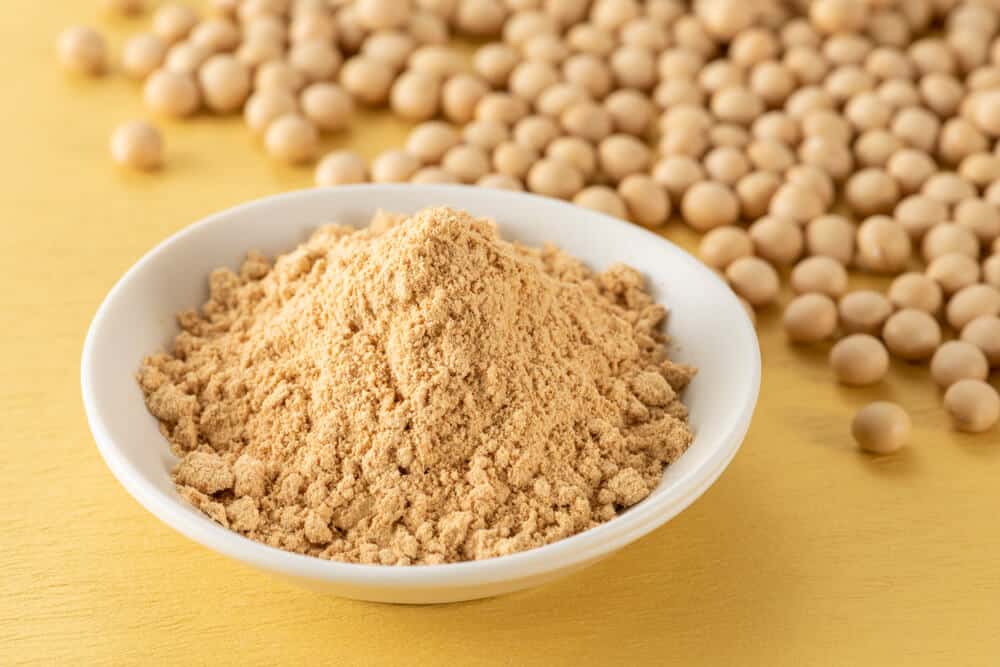 Knowing the ingredients in your supplement is important because it tells you whether you are getting what you need. Finding an inclusive supplement is crucial because you don't have to buy too many individual supplements. Ensure supplement shake contains added minerals and vitamins. In addition to vitamins and minerals, original Ensure bottles measure 237 ml and include the following ingredients.
Corn maltodextrin – A carbohydrate, corn maltodextrin provides energy to the user. This additive is also used as a sweetener, approved by the food and drug administration as a safe product. Maltodextrin is sugar, and sugar is associated with weight gain, according to Critical Reviews in Clinical Laboratory Sciences.
Soy protein isolate – This is a milk and soy protein that serves general body functions and promotes healthy muscles. Soy protein isolate is high in protein and provides the 9 grams needed in one serving. Soy is one of the high-quality plant proteins, according to Nutrients.
Water – Water is required because of the nature of the supplement. It is used for hydration, and it also helps to mix the ingredients. As shared in Frontiers in Nutrition and decades of other research, water plays a critical role in weight loss.
Sugar – Sugar is also a carbohydrate that provides energy. It is relatively high at 18 to 23 grams in an eight-ounce serving, depending on the flavor. This is equivalent to an average of 4.5 to 5.75 teaspoons of sugar. The American Heart Association recommends a limit of six teaspoons of sugar a day for women and nine for men. More of which can lead to a risk of weight gain.
Canola oil – Canola and corn oils are the fats in the supplement. They also provide energy and all the necessary fatty acids needed for the heart. It contains alpha-lipoic acid (ALA), among others, which enhances health. ALA works as a "great antioxidant" and is currently used for a wide range of health conditions, as per Biomolecules.
Sodium – Sodium is an essential nutrient in the body, but too much can raise your blood pressure. It is mainly found in salt. In an eight-ounce serving, there is about 200 mg of sodium.
Additional Ensure Nutrition Information
The shake contains 150 to 350 calories, depending on the kind of shake being used.
There are 9 to 13 grams of fat protein in each shake. This constitutes 18 percent of the recommended value per day.
There are 31 to 52 grams of carbohydrates per bottle. The recommended amount per day in a 2,000 calorie diet is 300 grams.
Out of the total nutrients in the shake, more than 24 of the ingredients are vitamins and omega-three fatty acids.
Who Is It For?
Who can Take Ensure Nutrition Shakes?
Anybody can take Ensure supplements, as long as they do not have any special needs or medical complications. It has been approved for certain types of people as well. These include people in a weight loss program or people who are weight training.
We suggest the consumer keeps in mind that this supplement cannot be used in the place of medicine that has been prescribed by the doctor. It can only be used alongside them. It is also advisable that one stops using it if the supplement interferes with medication. Make sure to consult your doctor for medical advice on using it if you are allowed.
Does it Work?
Does Ensure Work?
The company has many claims, and like many dietary supplements, it is not easy to tell whether this nutrition shake works. Although the company does say that it can be used both for weight gain and weight loss, and overall nutrition, there's no actual proof that it works.
For those who would like to gain weight, the recommended Ensure protein drink would be the original Ensure. The other option for weight gain is the Ensure Plus supplement, which was created primarily to help a person gain weight. For both, the serving is measured per eight ounces at 350 calories.
As for those looking to lose weight, the recommended Ensure supplement is the Ensure Original (this is different from the original version). Its serving is measured at 220 calories per eight ounces. Another Ensure product that is good for weight loss is the ensure active light for which the serving is 70 calories at eight ounces.
We realize that whether or not Ensure works is a subject for debate. Every individual has different anatomy, which is compatible with their body type. Therefore, what works for your neighbor might not work for you. And what works for you may not work for your sister and so on.
Benefits & Results
Ensure Benefits and Results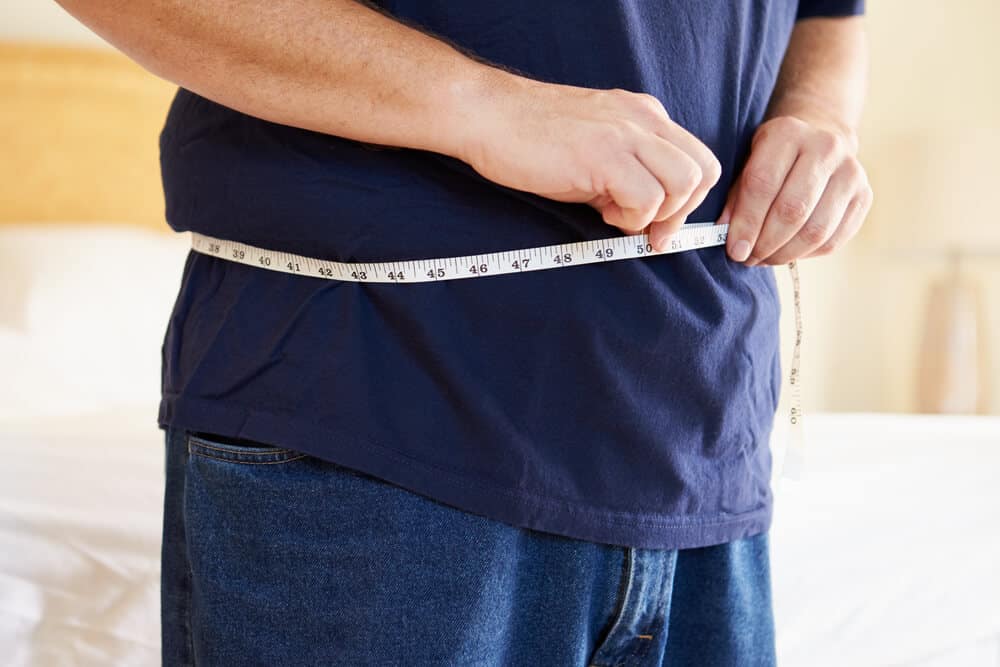 In addition to helping you track overall calories (which determines weight gain and loss), you will not have to worry about minerals or vitamins and whether you have had enough. At least, this is the claim of the company. The product is also consumable by those who are gluten-free or lactose intolerant.
Ensure and Weight Gain
Whether you want to gain or your goal is to lose weight, the concept is the same. If you already eat but you do not consume as much as you would like, then taking Ensure, in addition to your daily food intake, will help you achieve your desired weight. Ultimately, this is because the number of calories you take in your food could be doubled or more, depending on how much you eat when you drink Ensure.
According to the U.S. Department of Health & Human Services, you should first consult with your doctor if you need to gain weight. This can ensure you are consuming enough healthy calories and choosing the right products with essential vitamins and minerals.
Ensure and Weight Loss
It will be easier for those trying to lose weight to keep track of their calorie intake because they are already measured for you. Therefore, you can determine if you have had enough calories for the day and choose not to have any more or vice versa. By taking the Ensure supplement in your regular meal or snack place, you are sure of the number of calories taken in.
According to a study published in Current Nutrition and Food Science, meal replacement shakes can help encourage weight-loss by curbing hunger.
Directions
How to Take Ensure Vitamin Drink
For best results, drink a bottle for breakfast or lunch or both. This is if you are looking to lose weight. If you still feel hungry after taking the bottle, complement the shake with fruit. If the aim is to gain weight, then take the shake in the morning or night, an hour or so, before bed. Either way, make sure that you eat a substantial dinner.
Before drinking, make sure to shake it up correctly. To enhance its taste, serve it with ice cubes or serve it cold. The sub vanilla Ensure Plus can be substituted with milk. This way, you can make milk-based food like milkshakes, milk smoothies, casseroles, milk-based soup, and other recipes that require the addition of milk.
Side Effects
Potential Ensure Side Effects
Before taking any supplement, it is essential to know the kind of side effects associated with it. This can help you decide whether or not the supplement is worth taking and safe.
When you begin using the product, some mild side effects will be experienced. They can include constipation, vomiting, and diarrhea. As you get used to using the shake, however, these effects wear off. More severe side effects can be experienced still, but only if the shake is used contrary to how it is supposed to. These effects include cramping of the muscles, difficulty breathing or shortness of breath, seizures, a weak pulse, irregular heartbeat, mental status changes, and mood swings.
Product Warnings
Ensure Product Warnings
For the elderly, this supplement should not be taken instead of meals as it does not have the nutritional needs of the elderly. This is according to Dr. Amy Ehrlich from the geriatrics division of the Montefiore medical centers.
Lawsuits
Any Ensure Lawsuits?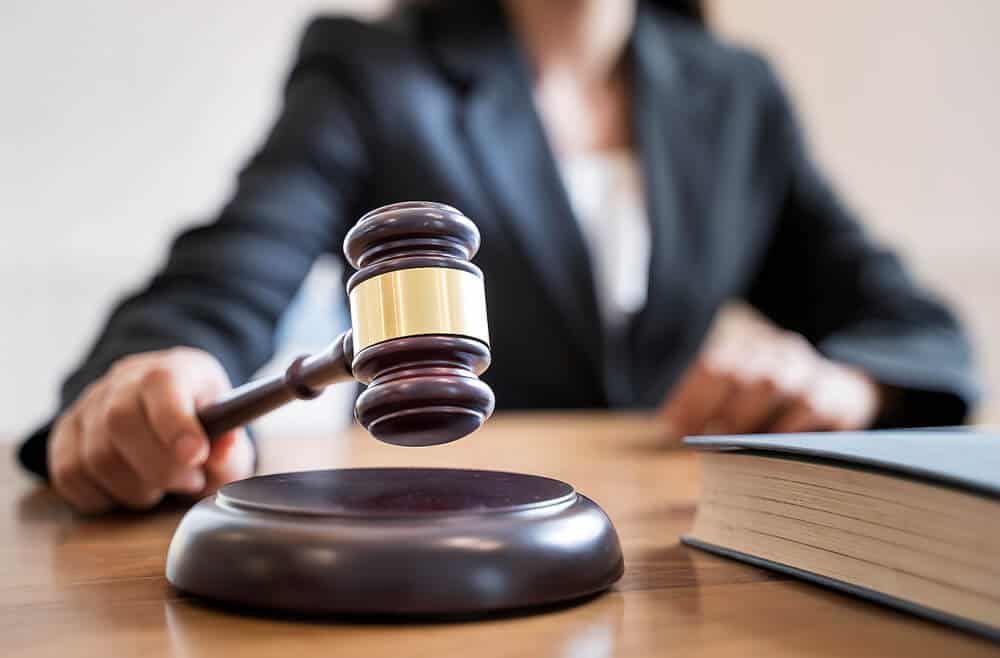 So far, there has been one major lawsuit against Ensure brought by the Federal Trade Commission (FTC). It challenged Abbott's claim that Ensure can be used as; one, a supplement for healthy adults above 30 years of age, and two, that Ensure is the number one recommended brand by doctors for meal replacement, and lastly, that it can replace a multivitamin supplement. These claims came about after some TV advertisements for Ensure aired.
FTC argued that there was insufficient evidence to prove that many doctors had recommended it as proposed in the adverts. FTC also challenged the claim that one serving of Ensure contained vitamins equivalent to any other dose of a multivitamin supplement. Abbott lost the case and had to settle with the FTC.
In 2018, the Canadian Food Inspection Agency recalled Ensure Plus Vanilla, Ensure Plus Strawberry, Ensure Plus Chocolate, Ensure Fibre Vanilla, and Ensure Fibre Chocolate bacterial contamination.
Alternatives
Ensure Alternatives
Most meal replacement supplements tend to be similar. If you want to have an alternative to Ensure, getting a related dietary supplement with a different name will not make much difference. We recommend going for a healthier option. You can find out if a supplement is healthy or unhealthy by checking its ingredients. For instance, the components should not include sugars as the first ingredient (usually the main ingredient).
Another way to find a health supplement option is to make sure that it has been minimally processed and a food-based shake/smoothie. It should also not contain herbs, vitamins, or minerals in excess. However, these kinds of supplements tend to cost more, and we are not sure that they will be as effective. Some of them include Boost Glucose Control, Bolthouse Farms Protein Plus, Odwalla Super Protein, Secure Complete, and Naked Juice Protein Zone.
Dependability
Ensure's Dependability
It is not wise to depend on Ensure all your dietary needs. Even though it is a meal replacement shake, it cannot adequately provide everything that you need in your body. Some of the important nutrients for the healthy functioning of your body are only found in real food.
Drug Interactions
Interaction With Medication
There is no real danger in taking Ensure with medication. It has been recommended for people who lose their appetite due to sickness or medicine. However, it does contain high amounts of sugar, so one should be careful if they have a problem with this. You should always consult your doctor before beginning any new supplementation.
As A Meal Replacement
Is Ensure a Good or Bad Option for Meal Replacement?
This entirely depends on your experience with previous supplements. It could be what works for you if the rest that you tried has failed, especially if a variation of Ensure with protein is chosen. If you have never used a supplement before, then try to filter out the false claims; for instance, that it contains the vitamins from a multivitamin supplement in one serving.
So do not abandon what has been working for something that you have not tried before. It can be used for meal replacement, but if it doesn't work for you for some reason, try something else.
What Users Are Saying
What Users Are Saying
"Great tasting and meal substitute for my dad – My dad lives off of these – elderly not much of an appetite. These are a life saver. Hate that I am limited on how many I can buy. Great value n price. My dad goes thru these daily."
"Good as a supplement but has a lot of sugar and not enough protein."
"Excellent supplement for our elementary aged daughter – Our little is overall generally healthy but definitely on the skinny side of the chart. She loves the flavors and wants them room temperature. She will have one with breakfast and one at bedtime. She will eat a variety of foods so just wanted the extra calories, vitamins and minerals. She does not like the texture/flavor of the Ensure Plus ones with fiber. She says those are thicker and these are thinner and easier to drink. We order these monthly on the subscribe and save option, and having them delivered for the same price or less than me going to the store is great. Occasionally the box they come in is damaged in transit but the bottles are always fine."
Bottom Line
The Bottom Line – Does Ensure Work?
So, what's our final thoughts on Ensure Nutrition Drink? We are excited to see that there are various Ensure flavors to choose from. You should note that this shake contains 15 grams of sugar per serving, which is not the best option when trying to lose weight. Combine that with the fact that clinical research does not support this formula over other nutritional drinks, and we're left skeptical about recommending it. Furthermore, there are plenty of customer complaints about the taste.
If you're looking for weight-loss support, we believe we've found the app that will work for you.
Among the best weight-loss programs we've come across is Noom. We love the custom meal plans, doctor support, human coaching, and the extensive, nutritionist-managed food database. It's an added bonus that the program is clinically proven.
The company that makes Noom is so confident in the program they're offering a free trial offer , which is a huge positive. You have nothing to lose but those extra pounds that have been hanging around!
Learn More About Noom »