EveryPlate Review

- 11 Things You Need to Know
EveryPlate – The meal delivery service that claims to be the most affordable option on the market. A cheaper price doesn't mean higher quality meals though, so how does this meal delivery service compare to the rest?
To learn more about this service, our research team found out everything you need to know about Every Playe, including the recipes, pricing options, customer reviews, and more. Check out the bottom line to see our final thoughts on this program!
EveryPlate can be purchased through their Official Site.
Overview
What is EveryPlate?
EveryPlate is a meal kit delivery service that is surprisingly affordable. They are famous for delivering fresh, cheap, and easy to prepare meal kit at your doorstep. By using this kit, you have an option of selecting between three to five meals in a week from the company's menu, all of which can be prepared within a maximum of 40 minutes.
For every order you make, you receive a recipe card that will illustrate how you are supposed to prepare your meal, plus a list of all necessary ingredients needed to get started. It provides the customer with everything they need to have a fresh and great meal in the comfort of their home.
The mission of this meal kit is to deliver a simple and delicious meal that everyone can afford. The most remarkable difference between every plate and its competitors is affordability. It has maintained a low price, starting at about $4.99 for every serving.
With this meal kit, you have 13 recipes at your disposal to choose from weekly. While you can choose between three to five meals every week, it should either contain two or four servings. In most cases, the recipe contains protein, vegetables, and starch such as pasta or rice, among others. Despite EveryPlate not catering for specific dietary needs, the weekly menu does usually contains three vegetarian alternatives.
Before delving deeper into this meal delivery service, let's see what some of the research studies have to say about this kind of program and its meal options:
EveryPlate Competitors
Who's Behind EveryPlate?
HelloFresh owns EveryPlate.
In 2018, the program was launched as an affordable alternative to their Hello Fresh program. Although EveryPlate and Hello Fresh both offer meal delivery services, EveryPlate does offer fewer recipes and special dietary restriction options.
EveryPlate Customer Service
If you visit every plate website today, a chat window will automatically pop up, allowing you to chat live and make all necessary enquiring before placing your order.
Alternatively, users can call 973-210-4915 from Monday to Friday between 6:00 am and 11:00 PM EST. Also, there is a section for frequently asked questions (FAQs) where you can find some of your questions previously asked and answered.
Scroll below for one of the best products we've seen over the last year.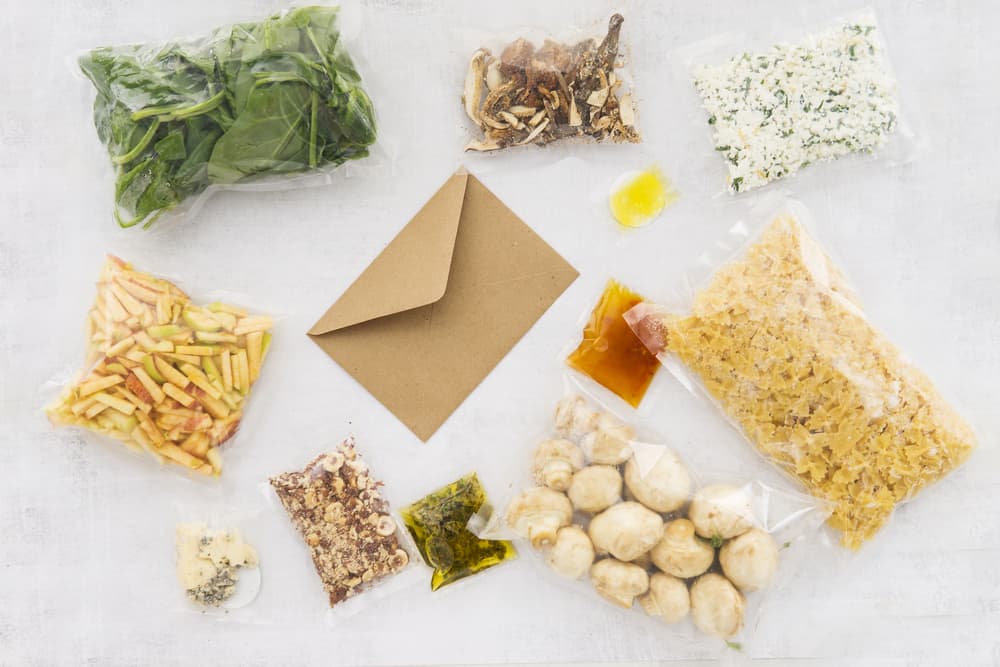 Claims
EveryPlate Claims
This meal-delivery service claims to be one of the most affordable kits currently on the market. Unlike other more expensive services, each serving costs about $5 per serving.
By using their service, the kit also claims it can help you save time by steering clear of grocery stores. EveryPlate also notes their recipes only take 30 minutes to cook, which may also save you some time in the kitchen.
Further, it says it is one of the simplest and straightforward meal kits ever, and that is because they say their "recipes have only 6 simple steps and will turn you into a chef."
EveryPlate Menu and Meals
The meal-kit plan consists of 14 recipe options every week for customers to choose from, which can serve either two or four individuals.
The type of food offered by EveryPlate can be categorized as American comfort food, as it includes many classic American dishes with a twist, like pasta, meaty tacos, pork chops, and burgers. Some of the recipes offered occasionally by EveryPlate include:
Chicken Sausage Orzotto
Jammin' Fig Pork Chops
Dijon Butter Steak
Farmer's Market Linguine
Easy Chicken Fajitas
Cheesy Corn Bisque
Smoky Oven-Fried Tilapia
Cowboy Skillet Pie
However, if you are vegan or vegetarian, this may not the best meal kit service. Though their weekly menu changes often, there are hardly any vegetarian or vegan meals available. This would require you to pay more for the Hello Fresh meal service program.
When it comes to meals, the product offers three to five meals within the weekly menu for customers to choose from.
Ingredients
EveryPlate Ingredients
The ingredients in your meal vary based on the recipe you choose. If you decide to start with hotel butter steak, crispy potatoes, served with green beans, then the ingredients would include:
Potatoes
Garlic
Parsley
Green beans
Ranch-cut steak
Sliced almonds
How Does EveryPlate Work?
The first thing is to sign-up from their website. After which, by clicking get started, you will start by choosing your plan, which is either two or four, and the number of meals per week, which will be between three and five.
You will then be required to create an account using your email and password. Then, you will fill in some necessary information such as name, telephone, and delivery address.
You will then be required to select the day of the week you prefer the delivery to be made and enter your mode of payment, either credit card or PayPal.
How Do You Cancel an Order?
The process of canceling with the product is pretty simple. Just login to your account, then proceed to the account setting, and you will find the cancel option.
Weight Loss
EveryPlate and Weight Loss
This meal kit does not offer a menu dedicated to fostering weight loss. Each of their serving provides between 500 and 1000 calories. Thus, in case you lose weight while using this product, it depends on the type of meal you select and the nature of the rest of your diet.
Nevertheless, the product serving makes it possible to incorporate some home-cooked meals that enhance weight loss and promote the diet's quality.
This meal kit does not help the customer lose weight but can provide a window to incorporate other dietary that contribute to weight loss. Plus, one study published in Nutrients found that some individuals may not stay with meal kits because of outside factors, which would reduce their efficacy.
Though this meal kit is not necessarily associated with weight loss, this kind of service may have some benefits. For example, one study published in Health Affairs (Milwood) found that meal delivery may be beneficial to certain individuals, especially more vulnerable patients. More research in the Journal of the American Geriatrics Society notes that older adults may benefit more from meal delivery services.
Another study published in Health Promotion International found that meal kit subscription services "may function to promote health though education, training, and enabling home cooking behaviours, and may be a powerful commitment device for home cooking behaviour change."
Additionally, Elsevier Public Health Emergency Collection found that "Meal kits contain foods that are perfectly prepared with measured ingredients. This assists consumers by saving them time grocery shopping and helps them to reduce food waste and control ingredient usage."
However, research from the Journal of Nutrition Education and Behavior noted that there was little connection between cooking at home on this level and health. Overall, more research is needed to determine the effect of these delivery services on health, according to the International Journal of Environmental Research and Public Health.
Cost and Where To Buy
It is available to all American residents at $4.99 per serving regardless of the number of meals ordered. Additionally, a shipment cost of $8.99 is applied to all orders. All orders are placed online on every plate website.
If three recipes are chosen for two people, the weekly cost plus shipping would be $38.93. For four people, that cost would be $68.87.
Pros and Cons
Pros and Cons
Pros
It is cheap compared to other meal kit delivery services
Easy to sign-up
Simple and straightforward recipes
Recyclable packaging
Easy to skip a week or even cancel the order
Cons
Lack of specialized diet options limits customers who are vegans or vegetarian
Limited meals for larger families as its largest serving is of four persons
Hidden nutrient information: you only get access to nutrient information after placing the order
Limited menu options compared to other meal kit services
What Users Are Saying
What Users Are Saying
"Great meals with no waste. Easy to follow recipes. Their customer service is easy to work with and very helpful."
"I cancelled after the first delivery. Meat packages were leaking and missed one of the proteins for a dish. Even tho I cancelled after the first week they had already charged for the second week, so fine. The second box came and like the first box everything was thrown together with no care… the cream cheese packages had burst because they put all the big heavy items on top, the tomatoes were squished and the meats weren't that cold because they ship the box with only 2 ice packs… very disappointed in the way they ship everything. Absolutely no care behind it."
"I have enjoyed them until now. Love the recipes and food quality until recently. Soft carrots, I could get over. Unfortunately my last box, the freezer packs had both melted and food was warm. The package was not left on the porch or in the heat. We brought it inside immediately upon delivery. Meat was at room temp, warm to touch. I have to give their customer service credit, she was polite, respectful and helpful. I will go back to using when the summer is over."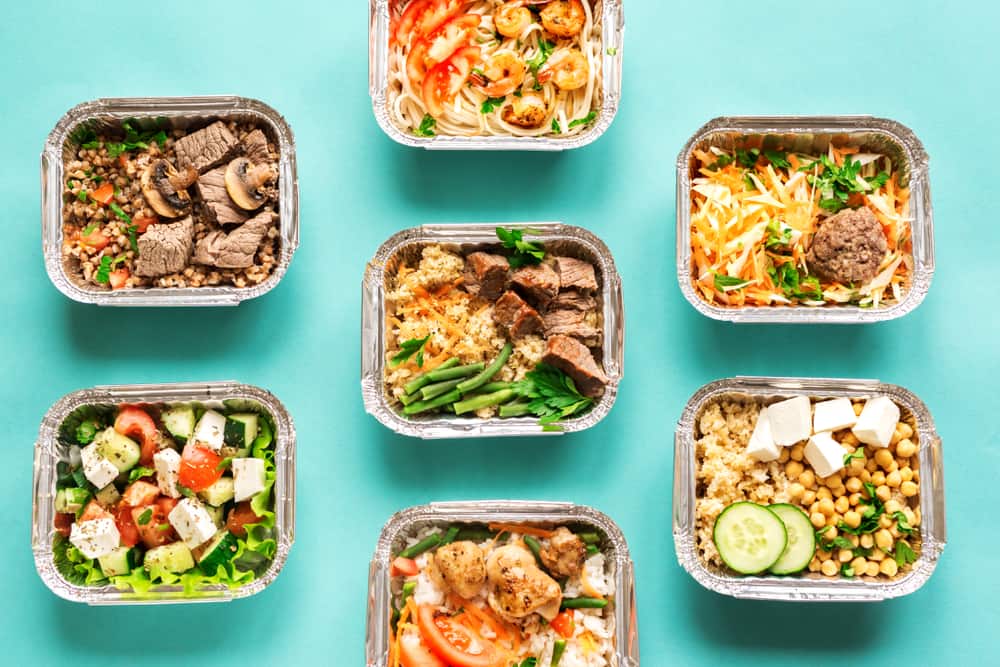 Bottom Line
Bottom Line on EveryPlate Results
If you are searching for an affordable meal kit, this product may be your best choice. It offers a fresh and affordable meal kit that can easily be prepared within 5 to 15 minutes, and it can suitable for those yearning for a home-cooked meal while at the same time sharpening their cooking skills.
However, the lack of diet options, hidden nutritional information, and limited menu options have us concerned. If you want to improve your diet and even lose some weight, it is important to choose a comprehensive program that can meet your needs, like Noom.
We love this weight-loss system because it offers tons of tools to help users make healthier choices and make lasting change, like personalized meal plans, extensive food logging, health tracking tools, exercise goal setting, and more.
With the free trial offer currently available, you can take advantage of these tools offered by Noom for a limited time.
Learn More About Noom »