Evltest Review

- 15 Things You Need to Know
EvlTest is a testosterone boosting product by Evolution Nutrition that claims to improve the benefits of exercise and overall health in males. Evolution Nutrition claims that EvlTest can increase muscular strength, stamina, and provide a good night's sleep and provide enhanced performance during exercise sessions. Although testosterone supplements have been shown to benefit some males, is EvlTest really that effective?
We were concerned about a product for increasing hormones like testosterone being administered without a doctor's permission, and many users claim to get headaches while using this product. Our team of researchers had to thoroughly investigate the safety of testosterone-increasing supplements and the ingredients used in EvlTest. Here are the results we came up with.
Evltest can be purchased through their Official Site.
Overview
What is EVLTEST?
EVLTEST is a product by Evlution Nutrition that serves as a testosterone booster for those who might need a boost, along with bodybuilders who often leverage on these levels to build muscle mass and sculpt their bodies.
Some claimed benefits include improved sleep quality, increased productivity both in and out of the gym, and improved functionality for different organs within the body.
However, it is notable that this is not a product designed for those who desire better results regarding bodybuilding and developing muscle mass.
Instead, it is a more toned-down alternative that offers more value for what someone pays for, providing additional benefits other than building muscle mass.
Does It Work?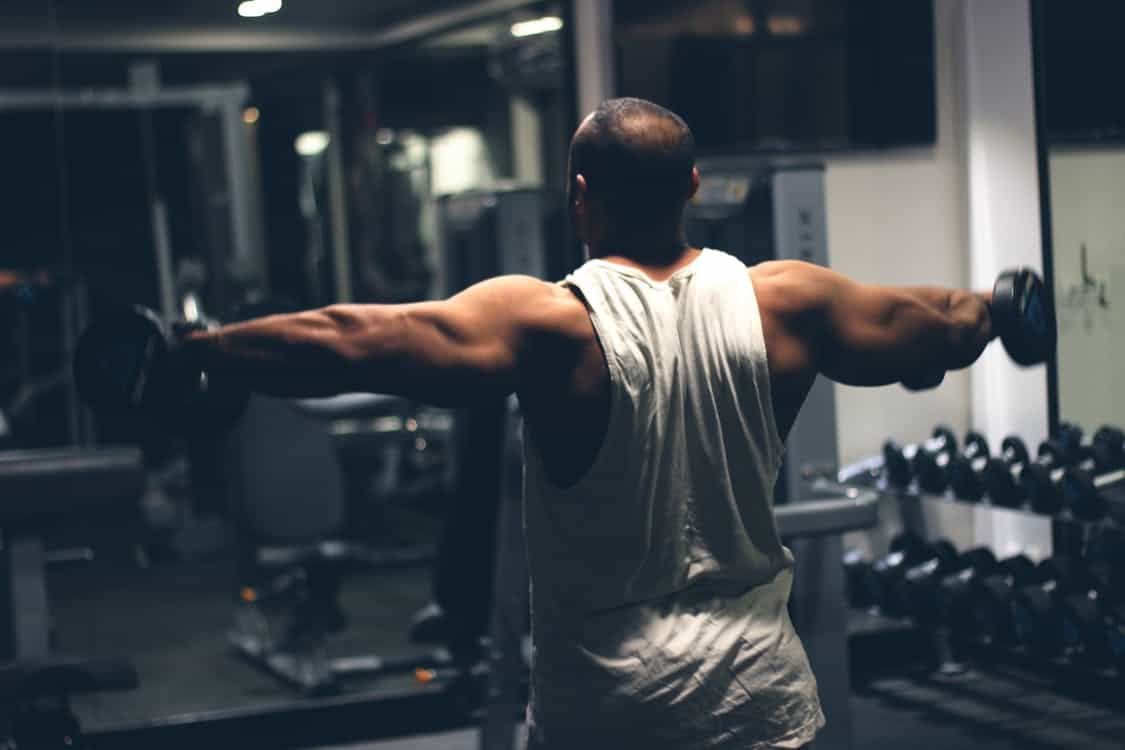 Products Similar to Evltest
How Did EVLTEST Start?
How Did EVLTEST Start?
Evlution Nutrition, the company behind EVLTEST, has been in the supplements manufacturing business for a while. It has been in operation since 2013 and has invested a lot in research and development of products which are linked to health and fitness.
It has a wide range of products, and EVLTEST is one of its most successful ones so far.
Evlution Nutrition did some extensive research and determined that male bodybuilders into fitness are incredibly concerned about their testosterone levels.
Consequently, it introduced EVLTEST, a product that guarantees an individual's overall well-being by improving the quality of sleep while also providing them with essential vitamins and minerals and boosting their testosterone levels.
This product offers all these benefits and is one of the very few that accomplishes them.
Therefore, its uptake in the market has been impressive; and its popularity has grown both within and outside bodybuilding circles.
Scroll below for one of the best products we've seen over the last year.
Claims
EVLTEST Claims
EVLTEST claims to significantly boost a person's testosterone levels, thereby improving their gym workouts and contributing to more prominent and impressive results within a short time. It is noted that when it comes to bodybuilding, testosterone is an essential aspect.
This is a chemical generated by the body that enables males to develop and maintain their male sex characteristics. These include muscle growth, a deep voice, and facial hair. Leveraging this fact, EVLTEST utilizes D-Aspartic acid as a key ingredient to boost testosterone levels in the body.
Consequently, it allows a person to grow and develop his muscles more prominently and more efficiently as time progresses. It is noted that results are not immediate when one begins to make use of EVLTEST supplements.
However, the company guarantees deeper sleep, improved sex drives, and more prominent muscle growth. An individual can also benefit from the different vitamins and minerals in this supplement.
However, one must seek advice from a qualified doctor before blindly utilizing such supplements since they might negatively affect the body's functions.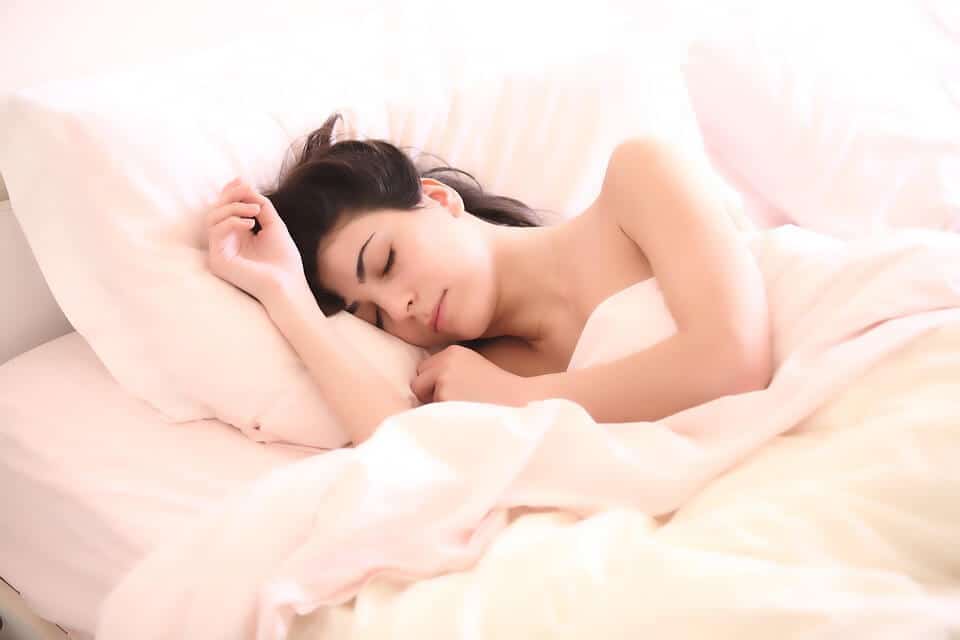 Ingredients
EVLTEST Ingredients
To better understand the ingredients that go into the development of this supplement, it is essential first to understand the benefits it offers.
As mentioned earlier, this supplement is a T-Booster designed to improve sleep, grant a higher sex drive and higher libido.
There are some specific vitamins and acids that have proven to aid in achieving these objectives, and they make a significant portion of the ingredients. These ingredients include:
Vitamin D
Vitamin B6
D-Aspartic Acid
Zinc
Diindolylmethane
Tribulus Terrestris Extract
Fenugreek Seed Extract
According to Examine.com, D-Aspartic Acid is responsible for increasing testosterone levels, and it is aided by the Tribulus Terrestris extract.
Vitamin B6 aids in improving a person's sleep. The other elements work collaboratively to enhance a person's overall health while also bolstering the effectiveness of the other ingredients in the body.
Different bodybuilding forums have emphasized on how balanced the ingredients in EVLTEST are, as well as how effective the blend is in achieving the desired results.
It is a toned-down supplement that is mild regarding its impact on the body, but one that is also guaranteed to help one in achieving their ultimate outcomes.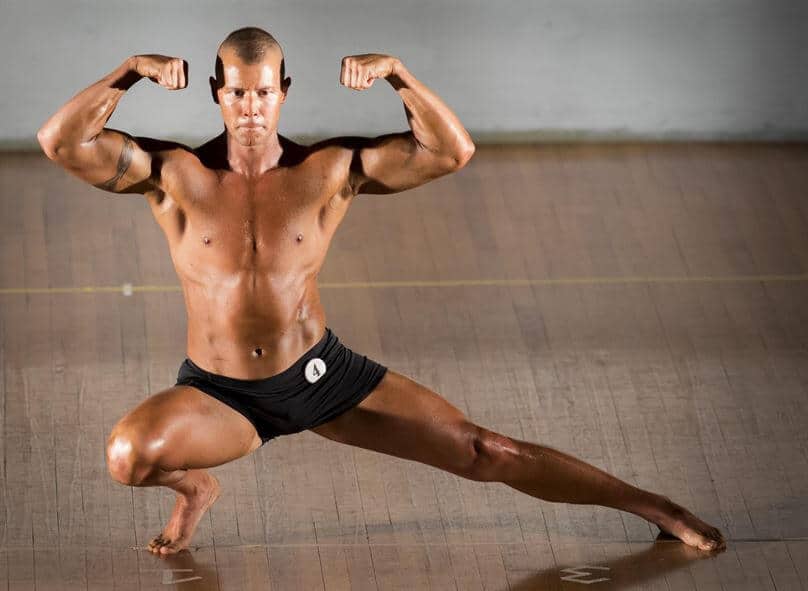 Does It Work?
Does EVLTEST Work?
Different bodybuilding forums agree with the effectiveness of EVLTEST in what it is designed to achieve.
People who have used the supplement have come forward to explain its effectiveness, citing improved sleeping patterns, improved quality of sleep, and more energy when working out in the gym.
Others have also reported improved sex drives. EVLTEST check almost all boxes which are linked to bodybuilding and overall fitness, and this is an aspect that makes it stand out from the rest of the products in the market.
However, it is noted that the use of EVLTEST as a supplement does not guarantee immediate results, particularly when it comes to muscle development.
While it boosts testosterone levels, it is a supplement not specifically designed to do solely that, which is why the levels of D-Aspartic acid and Tribulus Terrestris extract are low.
If someone intends to increase their muscle mass while not being concerned about the quality of sleep that they get, then EVLTEST might not be the supplement for them.
Benefits & Results
EVLTEST Benefits And Results
One of the most prominent benefits of EVLTEST is its effectiveness in boosting a person's strength levels while in the gym.
By boosting testosterone, one may boost his strength and grow his muscle mass faster within a specific period.
This supplement also enhances the quality of someone's sleep, guaranteeing that they feel more refreshed when they wake up.
Another major selling point of this supplement is its claim to increasing a person's stamina, something that few other supplements offer at that price point. The inclusion of essential vitamins and minerals only adds to this product's value.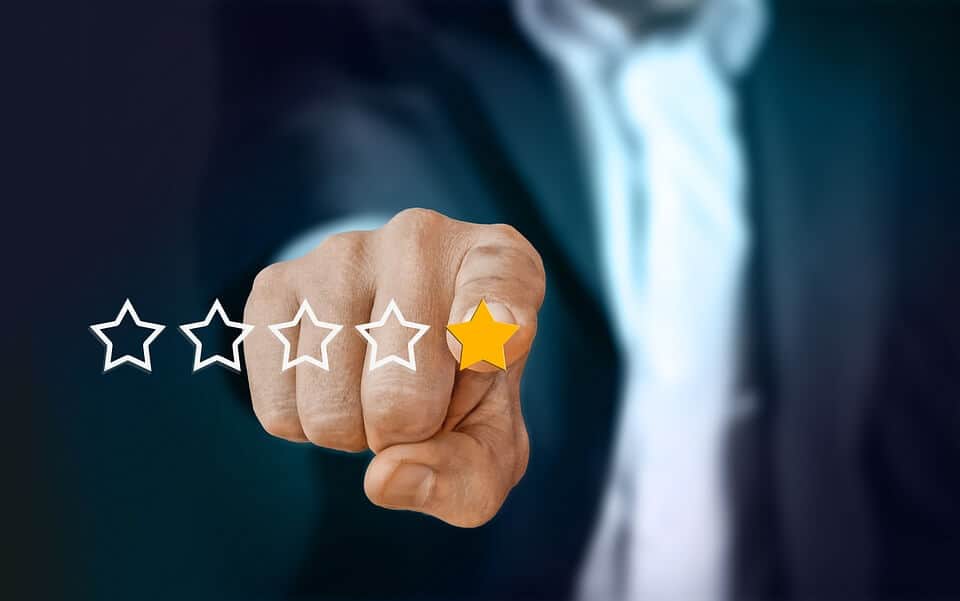 Reviews
EVLTEST Reviews
EVLTEST is a product that has received some impressive reviews on different platforms and forums. A one-month supply can be purchased for $29.99.
It currently has a 9.0/10 rating on www.bodybuilding.com, an excellent grade, and a verified buyer rating of 8.9 out of ten on the same platform.
It is also noted that it has a 4 rating on Amazon, which is very impressive.
This is a popular product in bodybuilding circles, and the majority of the feedback received has been positive. However, a few consumers have complained about what they consider to be a wasted 750mg of tribulus terrestris.
Very few other supplements can boast of such a reputation in these circles. It shows the overall effectiveness, practicality, and usefulness of this specific product from Evlution Nutrition.
Weight Loss
Details On EVLTEST And Weight Loss
EVLTEST is not a product designed to offer a direct solution for people dealing with weight problems.
Instead, it is a supplement that equips one with what they need to improve their workout patterns and achieve their desired muscle mass within a specific time.
It could be argued that it indirectly contributes to weight loss, but this is not an immediate outcome.
Other supplements are specifically intended for that purpose, and EVLTEST is not one of them.
However, it is noted that an individual can still leverage some of the properties of EVLTEST to increase their workout patterns, grow their strength levels in the gym, and overall enable them to train harder and more efficiently.
Consequently, they will experience better results when it comes to losing excess weight and growing their muscles as time progresses.
This is the desired outcome for many people, and it calls for commitment and dedication.
Directions
How To Use EVLTEST
EVLTEST comes in the form of tablets, typically in a bottle that holds a total of 30 servings.
On Amazon, a single bottle goes for $34.99, although there is a smaller one with 14 servings that retail for $24.99.
It is recommended that one should take four tablets on an empty stomach at least 30 minutes before going to sleep.
Additionally, one should consume between three and four servings spread out throughout the day to maintain a constantly high level of testosterone over a 24-hour period.
Whereas this has proven to be the best way to go, some people have argued that the dosage is highly ineffective.
However, this is critical, as one should go to bed on an empty stomach if they want to leverage the benefits of EVLTEST.
People have cited how hard it is to achieve such a level of discipline in consuming this supplement, and this has inhibited the achievement of its efficiency.
It is a supplement that requires dedication and commitment. If one is capable of executing these two services, he would be assured of obtaining impressive results.
Side Effects
Potential EVLTEST Side Effects
Given the number of natural ingredients that go into the development of EVLTEST, there is very little that one needs to worry about when it comes to side effects.
However, given the way it functions within the body, there are a few issues that one might run into along the way.
Copious reviewers have reported experiencing a splitting headache upon ingesting this supplement.
The cause of these headaches is yet to be pinpointed, although one possible aspect has been identified as dehydration.
A person may also experience the need to visit the toilet multiple times at night, and this signifies that the kidneys are working hard to remove excess water from the body.
It is noted that most bodybuilders tend to make use of different supplements at once, and EVLTEST is no exception.
One common combination includes the use of ZMA as well, and this combination has been known to bring about the need for more sleep.
When one takes these two supplements, they are bound to feel slightly groggy when they wake up.
Another minor concern to some people is increased sex drive, which some may find disturbing and extremely uncomfortable.
Expert Dr. Anthony Dugarte says, "or D-aspartic acid, in particular, much more research is needed to determine if there are long term negative effects regarding its effect on T levels."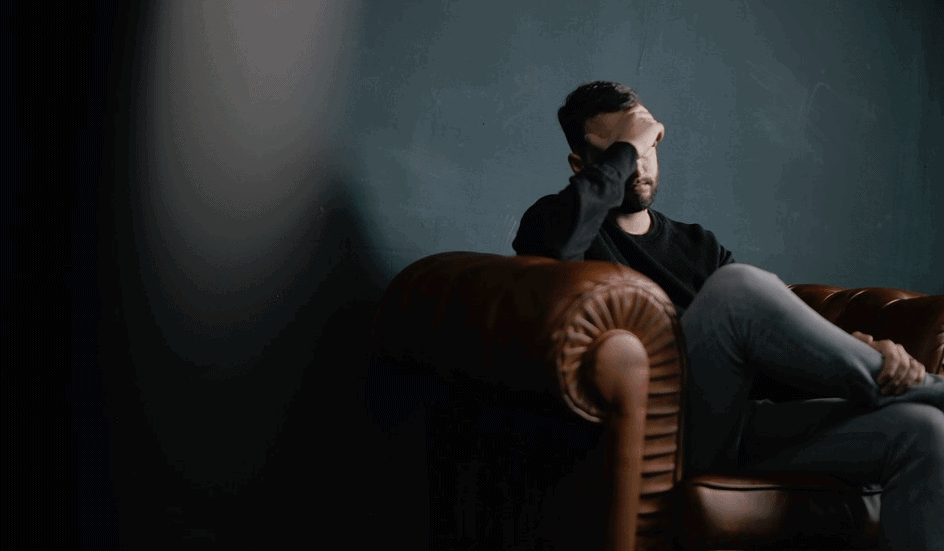 Product Warnings
EVLTEST Product Warnings
As is the case with every other supplement, it is important for one to consume them in moderation.
Overdosing could result in some undesirable outcomes, particularly to one's health.
There is a reason why a recommended dosage exists, and consumers should work with such suggestions if they intend to realize results as time progresses.
It is also noted that when side effects become more persistent and prominent, one ought to seek advice from a medical practitioner.
It could be an indication of an underlying issue that needs to be addressed promptly, and failure to seek medical attention could be potentially fatal.
It is also recommended that one should consult a doctor before making use of any supplements, including EVLTEST.
Taking these tablets without consulting relevant individuals who are qualified might not be the best thing to do, and it could result in outcomes that might affect the way the body performs its normal operations
It is important to seek the advice of your primary care physician before using these kinds of products.
Lawsuits
Any EVLTEST Lawsuits?
Lawsuits have always been detrimental to many brands, not only in the United States but in other countries as well. They cripple the company's operations, tarnish its image, and negatively affect sales volumes.
Luckily, Evlution Nutrition, and specifically EVLTEST, has not encountered such hurdles since the product was first introduced back in 2013.
The current clean slate for the company has offered an opportunity for further growth and distribution of its products, something that only contributes to increased sales and subsequent revenue earnings.
One way through which Evlution Nutrition has managed to stay away from any lawsuits is through extensive research and development, which ensures that offered products in the market are not harmful in any way to consumers.
The company invests a lot in conducting extensive research, thereby guaranteeing that its products do not have any adverse effects along the way.
Such a reputation for the company has enabled it to grow and even increase its product line while also building its brand image.
The efforts are paying off. Currently, Evlution Nutrition products are some of the most sought after in bodybuilding and fitness circles around the world.
It is a brand that receives nothing but positive reviews, which is not always the case with other brands.
Alternatives
EVLTEST Alternatives
Since EVLTEST is primarily a testosterone booster, it plays in the same field as other hardcore supplements which are specifically designed to improve a person's testosterone levels and aid in his muscle development.
The industry is filled with such supplements from various companies.
However, there are three that stand out from the pack. They include:
These three products share some similar properties, although they also vary in their overall effectiveness.
They all contribute to high energy levels, a significant gain in muscle mass, along with the ease of shedding excess weight.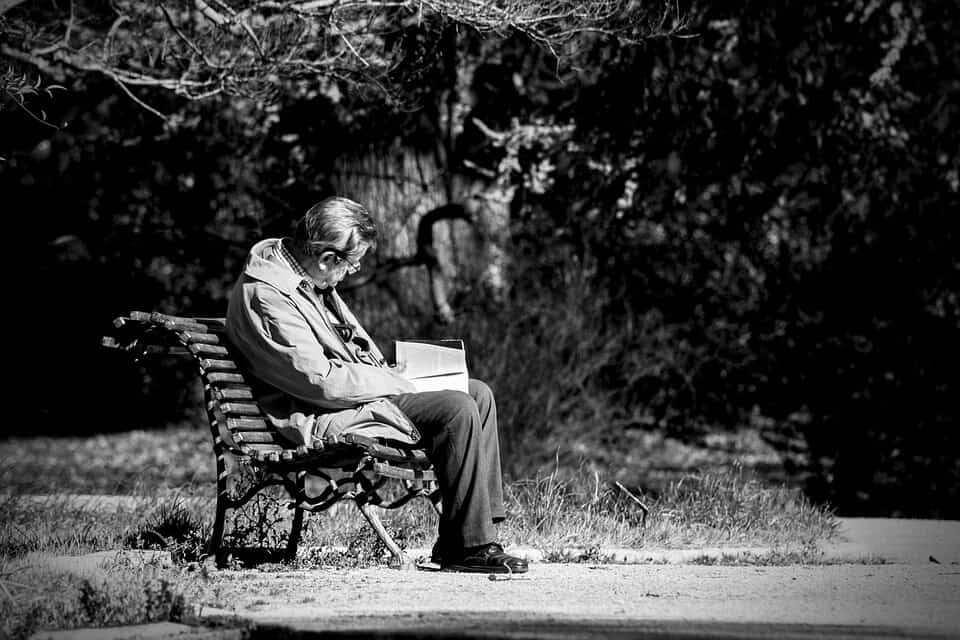 ZMA JYM specifically aids in the restoration of optimal hormone levels while also improving muscle strength.
TestoFuel facilitates the reduction of body fat, along with an improvement of one's mental state.
Each of these products also has downsides, ranging from premium pricing to the lack of specific ingredients which could potentially make them more effective.
These three products are highly-priced, and it limits the number of people who can get a hold of them and utilize their usefulness in bodybuilding endeavors.
Their pricing has forced interested parties to opt for cheaper alternatives, some of which are not effective while others are outright knockoffs which only put the health of these users at risk.
The bodybuilding supplements market is significantly growing, and companies such as Evlution Nutrition are carving out a significant market share as time progresses.
This is a good thing, both for the company and for individuals who make use of the product.
What Users Are Saying
What Users Are Saying
"These work wonders, I'm 25 and started taking these and after my second night I felt a difference in the gym and I was knocked out in a deep sleep after taking them. The pills are very large but you get used to it."
"I'm on hour 12 of the worst migraine of my life after taking this two days. Nothing is helping. Avoid this product."
"Good But Not Great – The pills are large, hard to swallow, and possibly the worst tasting supplement I've ever taken. The sleep quality I got was pretty good and they did help with recovery a bit but overall, not something I would get again."
Bottom Line
The Bottom Line on EVLTEST
Will Evltest really boost your testosterone levels? First off, we appreciate that this formula contains some natural herbs like tribulus terrestris and fenugreek. It's also nice to see that this testosterone supplement is easy to use anywhere. But we do have some doubts about it after reading several customer remarks about headaches. Then there is the issue of people reporting minimal results, likely because, although it includes many of the best testosterone elevation ingredients, it's missing a few key ingredients, such as guarana, that could provide even better outcomes. In addition, many have complained that even the best ingredients are under-dosed.
If you want to boost physical performance, build muscle and improve stamina, we encourage you to find a supplement that contains tested ingredients and backed by positive user responses, and perhaps one with a money-back guarantee. But, we also believe healthy lifestyle changes are necessary to maximize results.
Among the best products we've seen this year is one called Noom. This program connects men and women with a personalized weight-loss program supported with human coaching and one-on-one support. Custom meal plans and an extensive food database managed by nutritionists are just a couple perks.
Also, the makers of Noom are so confident in their program, that they're offering customers a free trial offer, which is a good sign.
Learn More About Noom »