Factor 75 Review

- 11 Things You Need to Know
Factor 75 – taking the work out of meal planning and prep with convenient meals shipped to your home. With so many meal delivery services available today, what makes this one different from the others?
Our researches dug deep into the available meal plans, cost, results, and more. Take a closer look behind the curtain of Factor 75 to decide whether or not this service is worth your money.
Factor 75 can be purchased through their Official Site.
Overview
What is Factor 75?
Factor 75 is a meal delivery service. Meals are selected by nutritionists, prepared by chefs, and shipped to your front door. Plans are available for the keto diet, high protein diet, Paleo diet, and gluten-free diet. Factor 75 also offers nutrition coaching, and all new subscribers can try a free 20-minute coaching session. All of their program features are also available through their mobile app.
Factor meal service aims to take the guesswork out of eating healthy. Every meal is made with high-quality ingredients, and Factor meal service uses a proprietary packaging technique to ensure your meals stay fresh in your refrigerator for seven days. On average, Factor 75 meals contain between 450 and 750 calories.
Extensive research has been completed on meal replacements and the role they play in weight loss. Some results suggest:
Obesity (A Research Journal) – In a study comparing meal replacements alone and with prescription weight-loss drug phentermine, results suggested that "Both phentermine combined with a meal replacement program and meal replacements alone significantly reduced body weight and food cravings."
Nutrients – When a high protein diet with, or without alternate day fasting (ADF), was prescribed to study participants, "the use of higher protein, meal replacement programs, with or without ADF in weight management."
Obesity Facts – You can even use meal replacements for long-term weight loss and maintenance, according to research. Regular use of meal replacements led to a "significant reduction of body weight and body fat and a satisfying development of body cell mass during the observation period of 36 months."
Factor 75 Competitors
Who Makes Factor 75?
Factor 75 is a Chicago-based startup founded by Nick Wernimont. The company, which is currently under the management of CEO Mike Apostal, was launched in 2013 and quickly grew to become one of the country's largest ready-to-eat meal delivery services.
In November 2020, HelloFresh signed an agreement to acquire Factor 75 for $177 million. HelloFresh has also agreed to pay up to $100 million in performance-based incentives and bonuses for upper-level management.
HelloFresh is a German company that offers a meal kit subscription service in Europe, Canada, the United States, and Australia.
In 2018, a lawsuit was filed against the company for its automatic renewal policies, according to ClassAction.org.
Scroll below for one of the best products we've seen over the last year.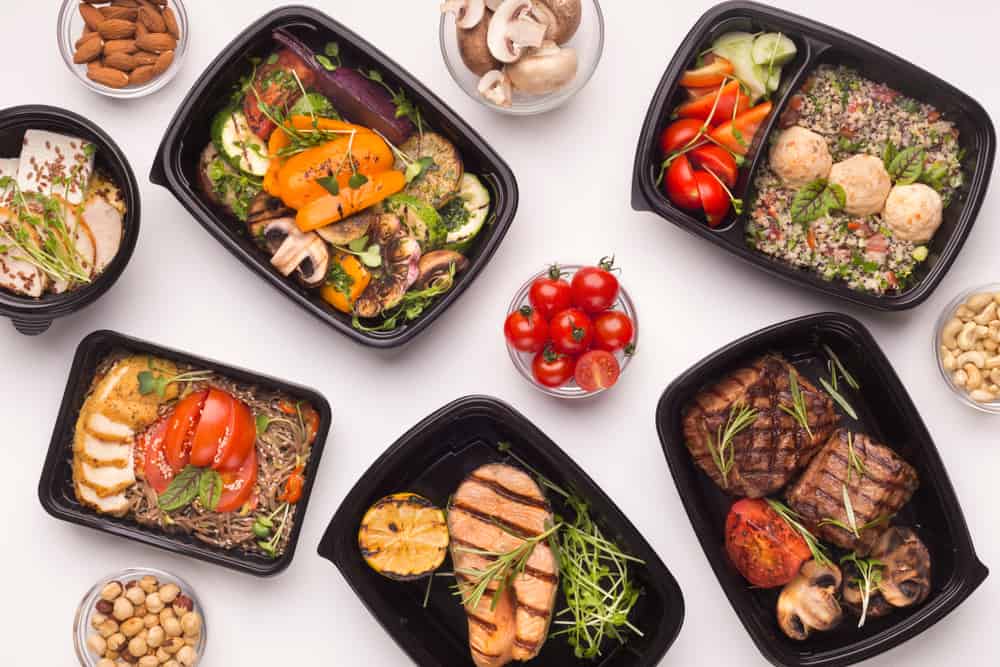 Factor 75 Customer Service
If you have questions or want to cancel your Factor 75 subscription, you can contact a customer service representative by:
Phone: 1-888-573-5727
Email: help@factor75.com
Claims
Factor 75 Claims
The company makes a number of claims regarding how the system works. For instance:
Factor 75 only uses the freshest, high-quality ingredients.
All meals are designed by registered dieticians.
Factor 75 meals are crafted by trained chefs.
Meals
Factor 75 Meals
Factor 75 offers both breakfasts and entrees. You can select which meals you want to receive or allow your chef to choose your meals.
The Factor 75 menu changes weekly.
Here's some sample meals for January 2021:
Entrees
Mujadara (rice and lentils)
Keto Chorizo Chili
Roasted Vegetable Risotto
Vegetarian Burrito Bowl
Garlic Tomato Shrimp
Tuscan Tomato Chicken
Tostada Bake
Tandoori Chicken
Spicy Turkey Poblano Bowl
Grilled Chicken Vesuvio
Sun-Dried Tomato Chicken
Italian Sausage Peperonata
Jalapeño Popper Burger
BBQ Pork Tenderloin
Chilaquiles Frittata Cups
Brisket Ropa Vieja
Slow-Roasted Turkey
Buffalo Chicken
Pesto Salmon
Pancakes and Sausage
Factor +
Tomato Basil Soup
Ketogenic Power Pack
Chicken Bone Broth
Ketogenic Cheesecake
Live Greens Wellness Shots – 6 Pack
Pan-Seared Salmon
Brownie Energy Bites
Pineapple Turmeric Basil Juice
Cayenne Cleanse Wellness Shots
Wellness Shot Variety Pack
Broccoli Power Greens Soup
Apple Kale Wheatgrass Juice
Factor Picnic Pack
Herb-Roasted Chicken
Paleolithic Granola
Ketogenic Gouda Cauliflower Grits and Green Bean "Casserole"
Elote Corn Soup
Cold-Pressed Juice Variety
Sweet Pea Risotto and Roasted Brussels Sprouts
Weight Loss
Factor 75 and Weight Loss
Meal delivery services have grown in popularity over the last decade. They take the guesswork out of meal prep, but can they help you lose weight? According to Nutrition and Health, having meals delivered to your home may improve the quality of your diet and increase your nutrient intake.
A recent study from Health Promotion International revealed that prepackaged meals can be a healthy alternative to traditional meals, as long as the prepackaged meals are high in fiber and low in sodium and unhealthy fats.
Factor 75 is compatible with three popular diets: ketogenic, Paleo, and high protein.
The Ketogenic Diet
The ketogenic diet involves eating healthy fats, restricting your carbohydrate intake, and taking advantage of the fat-burning potential of a metabolic process known as ketosis. According to the International Journal of Environmental Research and Public Health, the ketogenic diet may improve fat oxidation and reduce hunger, allowing individuals to better manage their weight. However, most people find the extremely low-carbohydrate diet difficult to follow long-term.
The Paleolithic Diet
The Paleolithic diet encourages users to eat what their ancient ancestors ate: meat, fruits, vegetables, seeds, nuts, spices, and healthy fats. Preliminary research published in Advances in Nutrition revealed that the Paleolithic diet may reduce cardiovascular risk factors and help patients maintain a healthy weight.
The High Protein Diet
Adding more protein to your diet is a healthy way to manage your weight. Evidence from Nutrition and Metabolism shows that protein reduces hunger and cravings.
How to Use Factor 75
Signing up for Factor 75 is simple. Choose your meal plan, select meals based on your dietary preferences, and your order will be shipped to your front door.
Cost & Where to Buy
Cost and Where to Buy
Factor 75 offers five different plans:
Four meals per week: $15 per meal
Six meals per week: $12.83 per meal
Eight meals per week: $12.30 per meal
Twelve meals per week: $11.50 per meal
Eighteen meals per week: $11.00 per meal
Pros and Cons
Pros and Cons
Factor 75 pros:
Ready-to-eat meals are conveniently delivered to your home or office.
Factor 75 has a wide variety of options to choose from.
Nutrition coaching is available to help you meet your weight loss goals.
Meals are never frozen.
It's less expensive than eating at a restaurant.
Factor 75 cons:
There aren't many breakfast options.
Options for vegans and vegetarians are limited.
Factor 75 is more expensive than preparing your own meals.
What Users Are Saying
What Users Are Saying
"I really love the meals. I wasted so much money on groceries and eating junk food. Now that I have Factor, I eat good meals every day. I have not had one meal that I didn't really like."
"Receiving orders that are not correct and don't match packing slip. Receiving foods I don't eat and would never order. I was overcharged. Some meals are great and some are gross and disgusting. I'm paying too much per meal for it to be inedible. It's hard to trust this company's accounting or food quality."
"I really love how fresh and tasty the meals are. I started keto and it's been very hard to work l9ng hours and cook everyday. This Is delicious food and delivery is great. If there is one (small) thing I'd change is the texture. I guess keto options have lots of broccoli and zucchini so the texture is mostly mushy. To be fair, I hate veggies. Lol! Overall….. it is 2 thumbs up for me."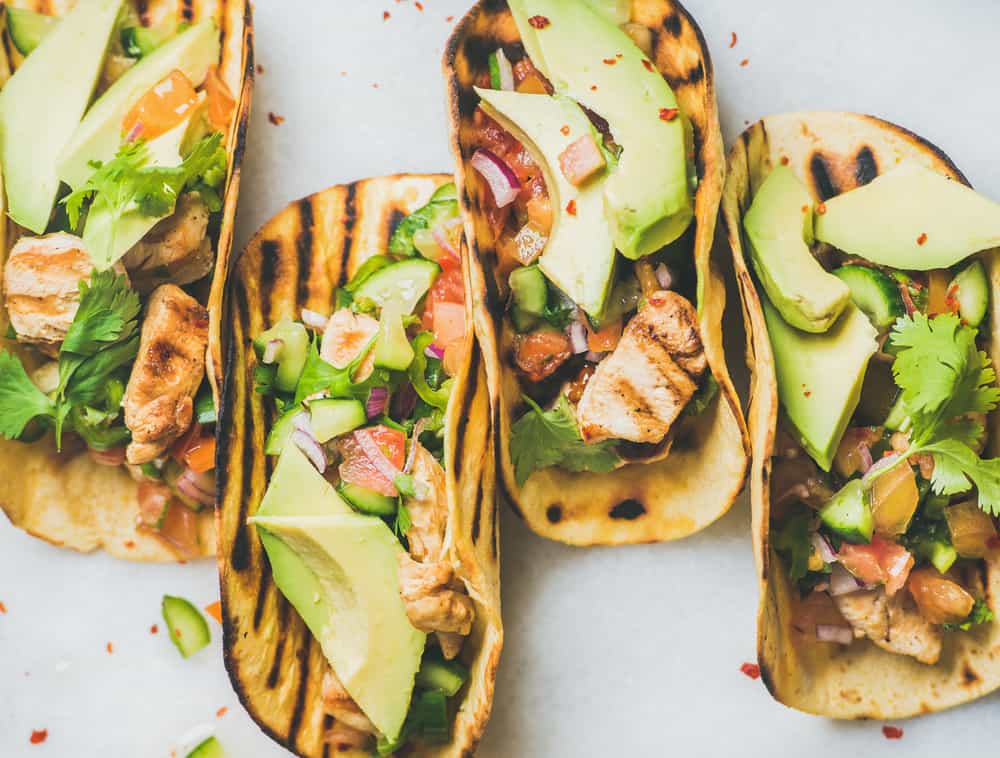 Bottom Line
The Bottom Line on Factor 75 Results
Factor 75 is one of the most expensive meal delivery services available today. With such competition on the market, it's difficult to choose one that retails for more than three or four times the competition without some amazing benefit, which we didn't find with Factor 75.
We believe losing weight is about more than food. There's an element or change that must happen for successful weight loss, and that's where our top choice comes into play.
One of the best weight-loss programs we've uncovered is Noom. The program is designed to teach the user about things like calorie density and the role psychology plays in weight loss to better promote successful lifestyle changes. Each user is partnered with a real-life personal coach to keep things moving in the right direction for the duration of the course.
Check out the free trial offer from Noom available to Dietspotlight readers today!
Learn More About Noom »