Fightmaster Yoga Review

- 13 Things You Need to Know
Fightmaster Yoga – online yoga classes for every ability level. Millions of people around the world are turning to yoga to relax, unwind, and shed a few pounds. Our research team wanted to know how Fightmaster stacks up against their competition.
We researched the mental and physical benefits of yoga, read dozens of Fightmaster Yoga reviews, and unrolled our yoga mats to give Fightmaster a try. Did Fightmaster live up to our expectations? Check out our bottom line to find out.
Fightmaster Yoga Readers:
Noom
is offering our readers a
free trial
, for a limited time.
Click here
for this special offer!
Overview
What is Fightmaster Yoga?
Fightmaster Yoga offers free weekly online yoga classes that promise to increase core strength, deepen your practice, increase your flexibility, and change your world. Lesley of Fightmaster Yoga also offers a paid subscription to My Yoga Pal, but enrollment is currently closed.
Yoga does offer benefits that are supported by science. According to the International Journal of Yoga, yoga may improve mental, physical, spiritual and intellectual health. These findings were confirmed in studies published in the Journal of Affective Disorders and the Expert Review of Cardiovascular Therapy. It appears that yoga can lower blood pressure, relieve stress, and combat fatigue.
App
Is There a Fightmaster Yoga App?
Fightmaster Yoga does not offer an app.
Is Fightmaster Yoga Available Live?
Fightmaster Yoga on YouTube streams live every Saturday at 10:00 am PST. The creator of the program also offers live workshops through My Yoga Pal.
Scroll below for one of the best products we've seen over the last year.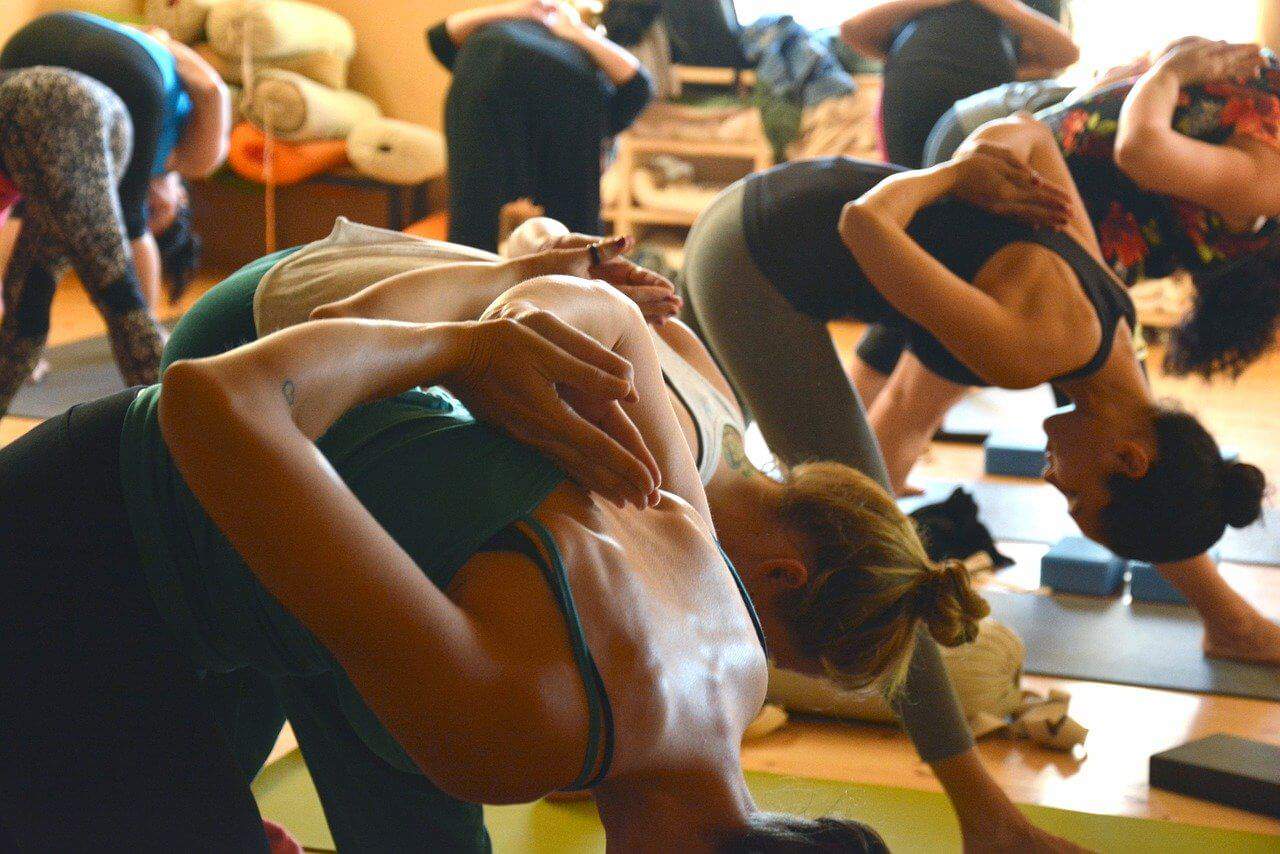 Who Created Fightmaster Yoga?
Lesley Fightmaster founded the company. Lesley is a mother of two with a passion for yoga. She set out to create a total body yoga workout that can deepen your practice, increase core strength, increase your flexibility, and change your world.
Fightmaster is a certified Yoga Alliance Instructor who has earned both her 200-hour certificate and her E-RYT 500 certificate. She is a YogaWorks faculty member who trains other yoga instructors.
Lesley is the instructor in all Fightmaster videos, and her husband, Duke, is the cameraman.
How to Contact Fightmaster Yoga Customer Service
There is no contact information available for Fightmaster Yoga. You might be able to reach this company via their Facebook page, or other social media.
Products From Fightmaster Yoga
Fightmaster offers:
Yoga mats
My Yoga Pal
Yoga retreats
Training for yoga instructors
Fightmaster also sells LuLuLemon athletic gear.
Cost
How Much Does Fightmaster Yoga Cost?
Fightmaster Yoga on YouTube is free. A My Yoga Pal subscription costs $159.99 for 12 months or $14.99 per month. Enrollment for My Yoga Pal is closed, but you can add your name to the waitlist.
Is There a Refund Policy?
There is no information available regarding a Fightmaster return policy. The T-shirts sold by the company are actually purchased through a website called TeeSpring. The TeeSpring company offers a 30-day "Make it Right" policy.
How Does Fightmaster Yoga Claim to Work?
Fightmaster Yoga offers free weekly online yoga classes, including Fightmaster Yoga for beginners. These 30-minute yoga practice videos use the principles of Astanga. Astanga yoga incorporates synchronized breathing with energetic movements for a total body yoga workout.
Program Details
Details on the Fightmaster Yoga Program
Fightmaster Yoga was founded on the premise that you can benefit from yoga without being "perfect." The most popular free program is Hatha Yoga Joy. All you need to get started is an internet connection and a yoga mat.
Hatha Yoga Joy is a 30-day challenge that includes:
30-minute yoga practice videos for a total body workout
45-minute Hatha classes
20-minute full body yoga stretch routines
Guided meditations
Ashtanga classes
Yin sequences for relaxation
If Fightmaster Yoga for beginners isn't intense enough, you can join My Yoga Pal for more advanced classes.
Does it Integrate With Wearables or Health Programs?
Fightmaster Yoga does not integrate with other health programs or wearables.
Weight Loss
Fightmaster Yoga and Weight Loss
Will Fightmaster's program help you lose weight? That depends on a few different factors. We lose weight by creating a calorie deficit. Eating fewer calories and burning calories through exercise are the best ways to create a calorie deficit. A study published in Evidence-Based Complementary and Alternative Medicine suggests that certain types of yoga, including Astanga yoga, boost your metabolism and help you burn calories.
According to a meta-analysis published in Sleep, not getting enough restful sleep every night can contribute to obesity. A 2019 study published in Holistic Nursing Practices found that yoga can increase restful sleep. If your sleep cycle is preventing you from reaching your weight-loss goals, yoga may be the answer.
If you struggle with binge eating and eating out of boredom, yoga might help you lose weight. A 2017 study published in Obesity Research and Clinical Practice demonstrates that mindfulness training is an effective way to promote the practice of healthier behaviors. Yoga can increase mindfulness and self-awareness.
Fightmaster Yoga Warnings and Side Effects
The most common side effect associated with any kind of yoga is sore muscles. As always, speak with your physician before trying any new physical fitness routine.
Pros and Cons
Fightmaster Yoga Pros and Cons
So, does Fightmaster Yoga work as advertised? Check out the pros and cons to determine whether these yoga videos are right for you.
Pros
Free workouts
Workouts for every fitness level
Positive online reviews
Cons
No contact information
My Yoga Pal is closed to new users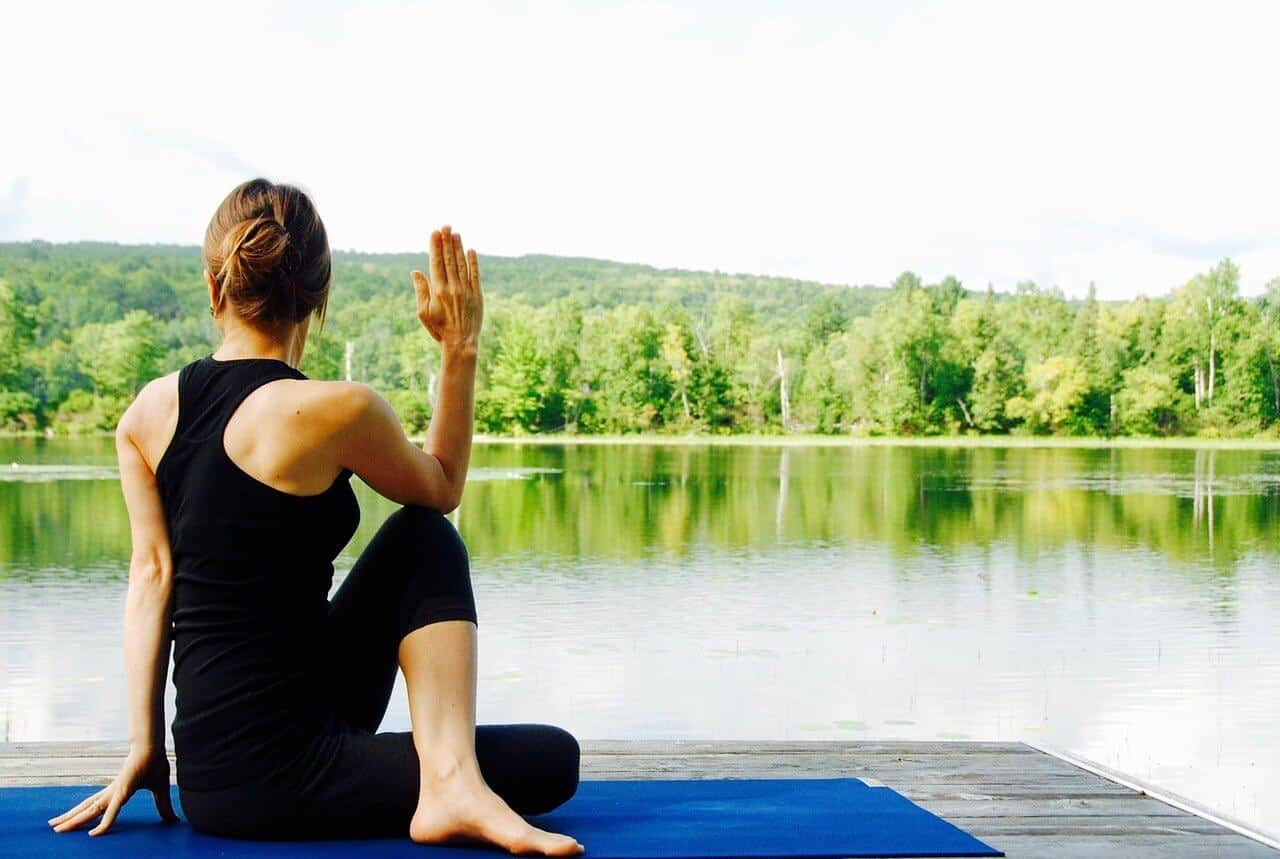 Bottom Line
Bottom Line on Fightmaster Yoga
Fightmaster Yoga seems to be a great introduction to an age-old mind and body practice. We love that this company offers judgment-free instruction, but we wish that we'd been able to try the My Yoga Pal platform. It's challenging to conduct a thorough investigation when you are stuck on a waitlist.
One thing Fightmaster got right is their promotion of healthy lifestyle changes. Making a few simple changes can drastically change your overall health, and we found an app to help you along the way.
Among the best weight-loss programs we've ever encountered is one called Noom. When we researched the app, we were stunned to find that 77.9% of people who used the app in a study of more than 35,000 reported significant weight loss. Human coaching, personalized weight-loss plans and guidance, and a strong, dedicated support community are just a few ways Noom stands out.
We're thrilled that we can offer Dietspotlight readers a free trial of Noom for a limited time.
Learn More About Noom »