Fit Coffee Review

- 14 Things You Need to Know
Fit Coffee is a caffeinated drink that comes in the form of K cups and is intended to detoxify your body and help you lose excess fat. The manufacturers claim it is made from natural ingredients and it will cause no side effects. However, it comes with a high dosage of stimulants, so is that completely true?
High doses of caffeine can possibly have adverse effects on some people. Our team scrutinized the ingredients and numerous user reviews before we came out with this review. Read and learn if Fit Coffee is fit for you.
Fit Coffee can be purchased through their Official Site.
Fit Coffee Readers:
Click here
to find out why we're giving away samples of our product, Burn TS.
Overview
What is Fit Coffee?
Fit Coffee is an enhanced detox drink that comes in the form of K cups. Allegedly made with natural ingredients such as Arabica coffee and green tea, this coffee is meant to support weight loss and boost metabolism. It is a 14-day detox coffee which replaces regular coffee and helps promote fat burning in the body.
Fit Coffee is a product of Fit Tea which is a company producing healthy drinks like coffee and tea for weight loss.
Fit Coffee acts as a part of a healthy diet that stimulates fat loss in the body while suppressing the user's appetite. With supposedly all-natural ingredients used in the formulation of this coffee, it is meant to be harmless with almost no side effects.
Fit Coffee Competitors
How Did Fit Coffee Start?
Fit Coffee is another product of the Fit Tea company which is based in Arizona in the United States of America.
The aim of the company is to help people feel good and healthy without harmful side effects. Even though the Food and Drug Administration has not approved of the safety of using their products, there are many people around the world who use detox products from Fit Tea company and have claimed to get results.
Robert Smith is the mastermind behind the Fit Tea Company. He began the venture in 2001 after obtaining a Bachelor's degree in Health and Physical Education and Fitness. With his own knowledge, combined with that of other experienced people in the health field, he created the detox Fit Tea which is supposed to help promote weight loss in the body.
Scroll below for one of the best products we've seen over the last year.
Claims
Fit Coffee Claims
The product claims to promote weight loss in the body while controlling the appetite of the user. The Fit Coffee 14-day detox claims to boost the metabolism and provide extra energy over the day to the user. Fit Coffee claims to use all-natural ingredients in its potent formula which allegedly causes no harm to the body.
The detox coffee drink claims that extra fat will be shed as the product is used along with a healthy diet and exercise. The coffee claims to show results with usage over time with continuous use.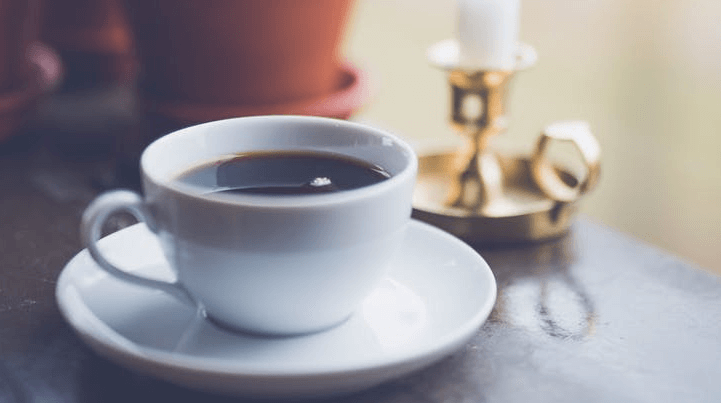 Ingredients
Fit Coffee Ingredients
With a blend of many natural ingredients, the formula is strong and contains many healthy components which are meant to promote weight loss. The blend includes:
Arabica coffee
Arabic coffee beans supply about 80% of the world's coffee in total, and they are one of the best natural nutritional supplements.
Coffee beans are full of antioxidants which create an anti-inflammatory effect in the body. Phytonutrients are also found in Arabica coffee which supports the antioxidant properties.
Vitamins and minerals are also found in Arabic coffee beans which including:
Niacin
Riboflavin (a form of vitamin B)
Arabica coffee beans contain a low amount of sodium and high amount of potassium, which helps in controlling blood pressure levels while keeping the body hydrated. Caffeine, the main component of coffee, helps in keeping the mind alert and stimulates thinking, says Herbpathy.
Green Tea
Green tea and its extract are known to have amazing benefits to the body especially when it comes to weight loss and fat burning. The buds, leaf, and stem are all used when it comes to the green tea plant.
Polyphenols are important components of green tea which are anti-inflammatory, prevent swelling in the body, keep the cartilage in bones healthy and reduce joint degeneration.
Green tea contains caffeine as well which stimulates the nervous system and improves the function of the brain and also the muscles.
Antioxidants are present in high amount in green tea which protects the heart and keeps the body refreshed, states WebMD.
Papaya Leaf
The Papaya plant produces the papaya fruit which is healthy for the body as well. The leaves, roots, and fruits are all used for medicinal purposes because of the benefits involved.
Along with its antioxidant properties, the papaya leaf also reduces the severity of gastric ulcers present. It helps in reduction of oxidized lipids in the body and increased red blood cells activity. Papain, an enzyme found in the papaya leaf, helps in breaking down proteins during the process of digestion, claims the Medical News Today.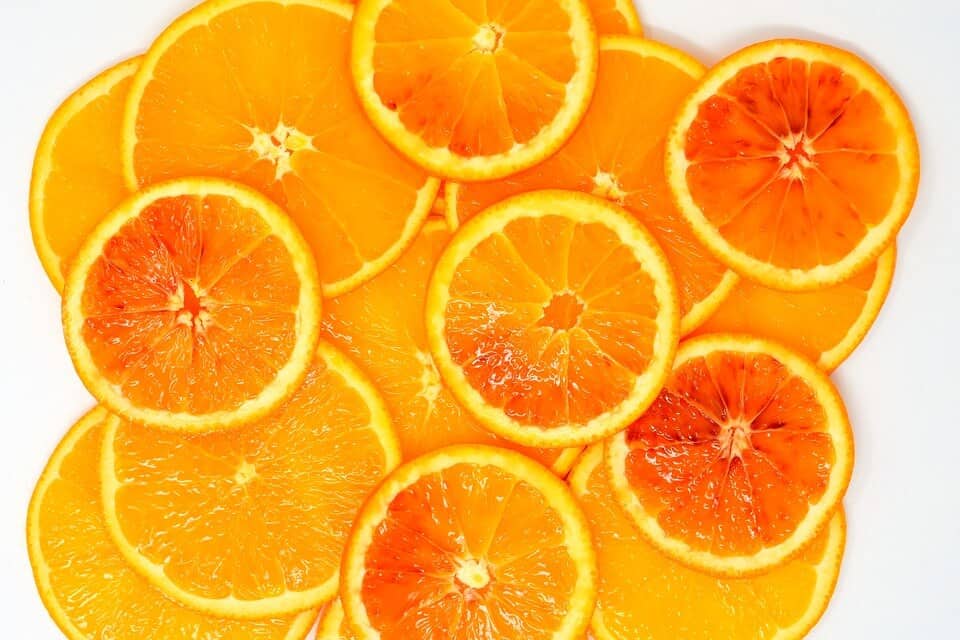 Orange Peel
Another natural ingredient found in Fit Coffee, orange peel has been believed to have medicinal properties for many years.
Polyethoxylated flavones are components of orange peel which help in reducing cholesterol levels in the body.
Hesperidin, also a part of the peel, reduces the number of triglycerides in the body while pectin, a natural fiber, also reduces cholesterol levels, says Mercola.com.
Limonene is a phytonutrient found in orange peel which is an anticarcinogen.
Pectin, found in high amounts in orange peel, controls blood sugar levels in the body while also controlling the appetite, which can help actively in weight loss.
It acts as a prebiotic and promotes probiotic bacterial growth in the intestine keeping the gastrointestinal tract healthy.
Garcinia Cambogia
Commonly known as the Malabar tamarind, this tropical fruit is used for weight loss purposes, according to WebMD.
The hydroxy citric acid found in the fruit help burn fat and controls appetite according to various studies and research.
Citrate lyase is an enzyme which creates fat in the body and the acid from the fruit prevents its production, keeping fat from being stored.
Serotonin levels in the brain also rise which keep hunger pangs and cravings away, controlling the appetite.
Garcinia cambogia controls glucose levels in the blood and stimulates the cells in the body to use glucose rapidly for energy in the body.
LDL- the bad cholesterol- is kept low with the use of Garcinia cambogia while HDL -also called the good cholesterol- is kept high as triglyceride levels fall.
Stevia
The stevia leaf is native to South America and is used by many as a healthy form of sweetener. It can replace other forms of sugar and sweeteners and is much sweeter tasting than regular sugar, but has minimal side effects on the body.
With a low-calorie count, stevia leaf extract is perfect for assisting in weight loss as well. It reduces cravings for tobacco, alcohol, and sugar.
Vitamin A and C are found in high amounts in the leaf along with magnesium, zinc, iron, and rutin. Antioxidants present in the leaf also prevent tumor growth in the body.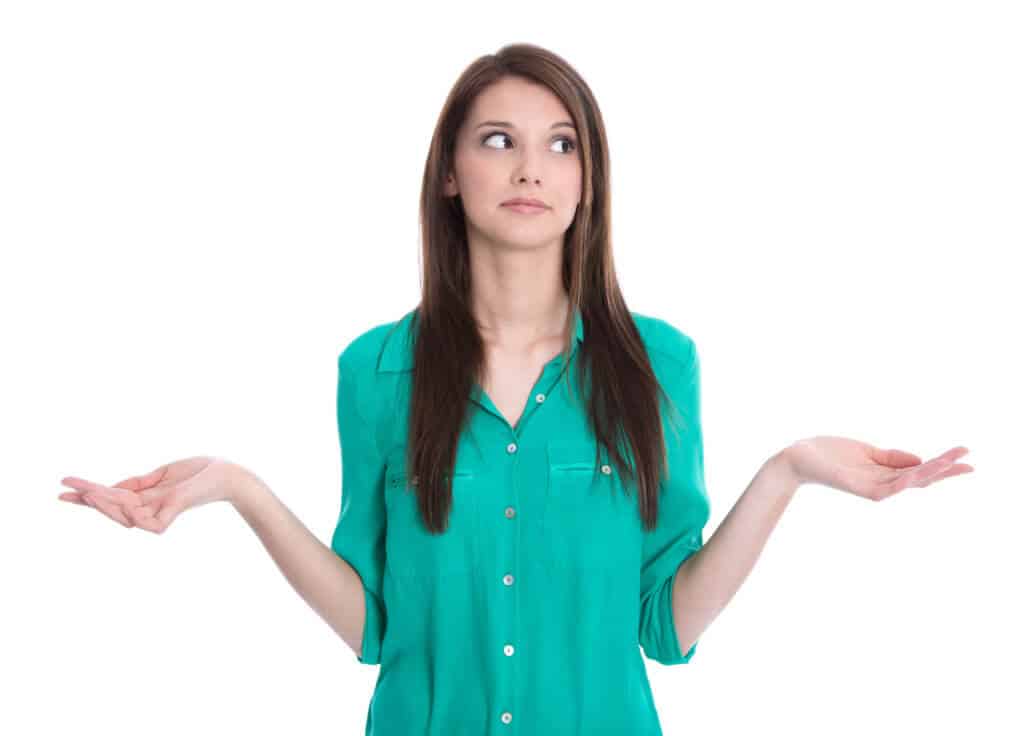 Does Fit Coffee Work?
With a blend that includes allegedly all-natural ingredients that help in promoting weight loss and fat burning, the Fit Coffee 14 day detox K cups should work.
Caffeine from the coffee beans provide energy to the body and keeps the mind alert.
Stevia acts as the sweetener and along with Garcinia cambogia control the appetite while providing the body with a high amount of natural sugar which is used up for energy with the help of the orange peel present.
As a part of the regular diet, the Fit Coffee detox drink helps in keeping hunger away while shedding the extra fat in the body by lowering lipid levels. For people who monitor their diet and exercise as well, the Fit Coffee should work with good results.
Benefits and Results
Fit Coffee Benefits and Results
The ingredients found in the blend of Fit Coffee 14-day detox promote a healthy lifestyle with a controlled appetite, natural form of sugar and increased metabolism.
The results vary from person to person, but the best results are seen in those who keep their diet healthy and exercise.
With ingredients such as orange peel and papaya leaf, there are many medicinal benefits that come along with using the Fit Coffee K cups rather than just weight loss. A healthy mind and body can be achieved when using this detox drink regularly.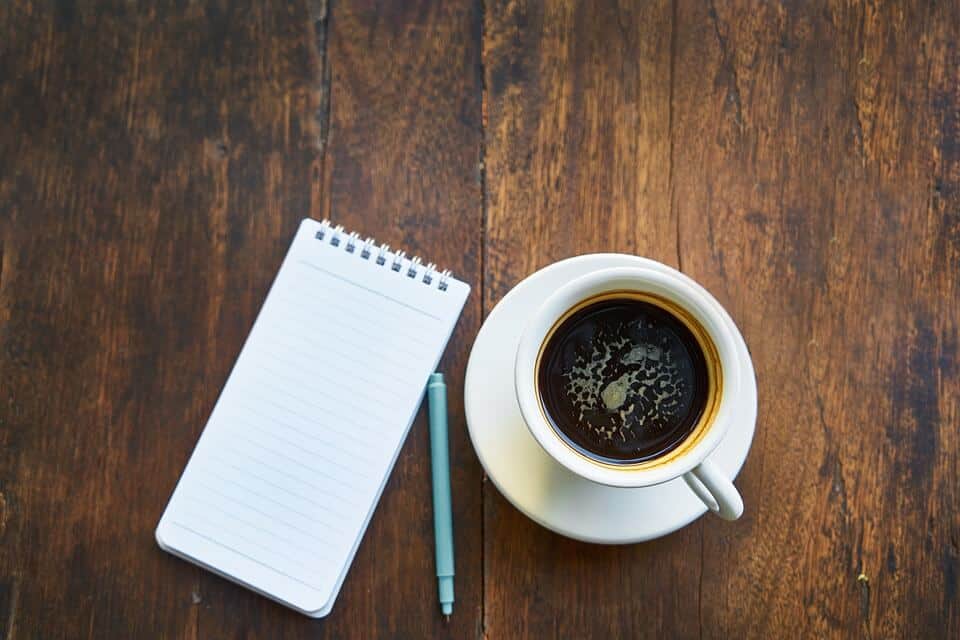 How to Use Fit Coffee K Cups?
K cups are so named because of the Keurig company, which manufactures single serving cups. These cups are wrapped in aluminum foil which can then be put in the brewing machine. The machine then forms 2 holes in the cup, one at the top and the other at the bottom. Hot water then flows through the cup; brewing it and making the perfect coffee.
However, the K cups used in Fit Coffee 14-day detox drink are not in any way affiliated with the Keurig company. K cups used to help people use the right amount of the blend for their coffee.
For the best results, users should consume one cup of this coffee upon awakening or after their meals. It can also be used as a breakfast tea replacement in the morning to help the user remain energized and active throughout the day.
Side Effects
Potential Fit Coffee Side Effects
Even though the product says it uses only natural ingredients, these ingredients may cause adverse reactions or side effects in the body.
Garcinia cambogia can cause nausea after usage and may also cause discomfort in the digestive tract. Adverse reactions may also include a headache, dizziness, dry mouth and diarrhea, according to Drugs.com and WebMD.
The stimulants found in green tea may also cause vomiting, palpitations restlessness and breathing issues.
A high amount of caffeine from the coffee may also cause increased heartbeat and insomnia which is why it is best to consume the product during the day rather than at night.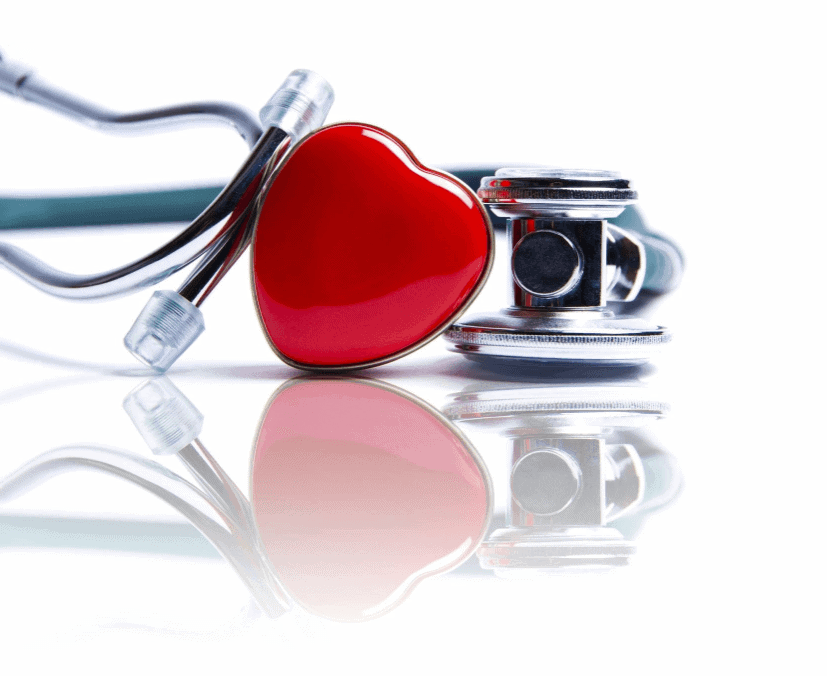 Warnings
Fit Coffee Warnings
Before using any such product, it is essential to consult a doctor or physician.
People who suffer from any medical issue should use the product if their doctor allows them to.
Women who are pregnant or nursing should not use this product because of various side effects involved from the natural ingredients.
The product should be used as recommended by the physician or the company otherwise it may be harmful to the body.
If any of the side effects are continuous, the user should instantly stop using the product and visit a doctor immediately.
Fit Coffee Alternatives
While Fit Coffee is one of the most established names in the weight loss industry, there are other products available as well which promote weight loss similarly.
Skinny Mint is a tea which works as a detox drink just like Fit Coffee. Users who used Skinny Mint as their detox drink liked the taste better and additionally claimed that results were faster. People also liked how Skinny Mint reduced bloating in their body and provided them extra energy.
Skinny Mint is a 28-day detox program while Fit Coffee has 14 K cups for their 14-day detox program. Skinny Mint has a better flavor and is also cheaper than Fit Coffee making it a better alternative to the product.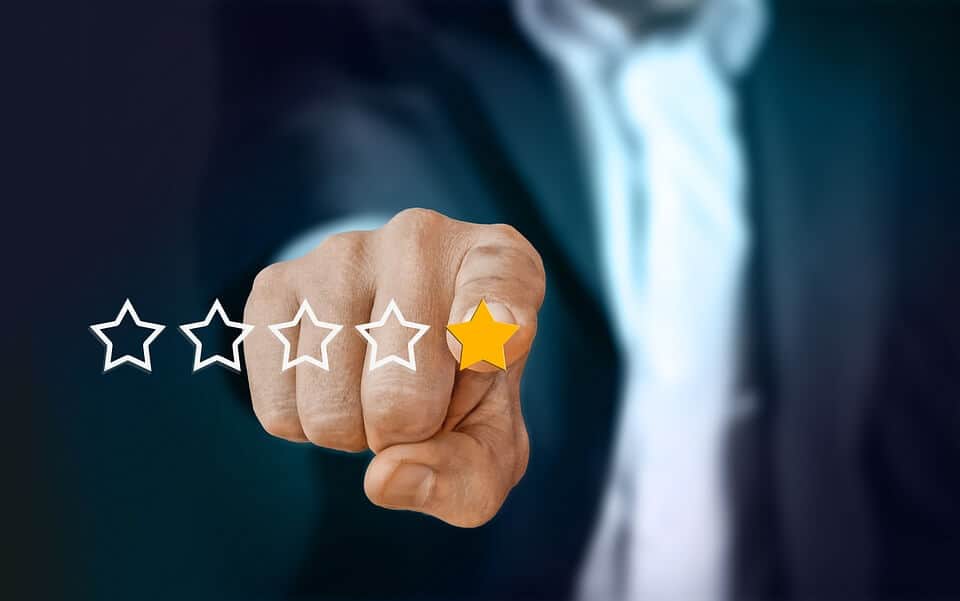 Reviews About Fit Coffee
When looking at the reviews about Fit Coffee, they were mixed.
Many complained about the flavor of the coffee and said they would not buy the product again because of the bad aftertaste it left and because of the high cost of the K cups.
While no users gave Fit Coffee 5 stars, 25% of the users gave it 4 stars while 37% gave the product only 1-star rating.
Overall, the reviews are mostly negative with only a few stating that Fit Coffee helped them achieve a healthy lifestyle along with a proper diet and exercise.
Where to Buy Fit Coffee
You can purchase Fit Coffee from retailers such as its official website, GNC, LuckyVitamin, Vitamin Shoppe, Bed Bath and Beyond, and Amazon.
What Users Are Saying
"I purchased this to help with my workout after my work day. I did notice a difference in my energy levels after drinking, but nothing really significant. I could probably get just as much or more from my red bull. Can't say I noticed a weight loss difference, but it will keep you "regular" with the bathroom; so maybe that's where it's helping reduce some bloating and cleaning out your system. Not a necessity for an exercise routine; but it could help someone just starting out."
"This coffee doesn't give me the jitters. I love it."
"I don't care too much for the taste. Just need to get used to it. I haven't lost weight, but I haven't gained any either."
Bottom Line
The Bottom Line on Fit Coffee
Will Fit Coffee's light roast boost energy levels and metabolism within two weeks? Can you see results from this 14-day detox? Based on the ingredients, there's a chance.
While we like that it contains natural ingredients backed by research, there's the issue with no known ingredients supporting the detox. While some didn't care for the sweet taste, that was an issue with only a few users.
Fit Coffee 14 Day Detox helps with cleansing, but not so much weight loss. But, there's one out there showing promise.
Among the best products we've seen this year is one called Burn TS. The ingredients – caffeine, green tea, Meratrim, and ChromeMate – have research showing it helps boost metabolism, curb appetite and ignite fat loss.
Still want to lose weight? The makers of Burn TS offer customers a 2-Week Sample, which is a great sign of confidence in their supplement.
Learn More About Burn TS »