Fit Tea Detox Review

- 20 Things You Need to Know
Fit Tea Detox is a detoxifying tea blend in individual tea bags and is intended to last for 14 days. The company behind it claims that it will help you burn fat, increase your metabolism, and boost your immune system. However, detox tea offers no long term weight loss results and shouldn't be used for two weeks. That's a double negative.
A lot of people are skeptical about giving it a try. Our team wondered why this was, so they decided to inspect the ingredients and see if these weight loss effects are real. Here is the bottom line as we see it.
Fit Tea Detox can be purchased through their Official Site.
What is Fit Tea Detox?
What is Fit Tea Detox?
Fit Tea Detox is a natural tea blend containing antioxidants and vitamins. As part of a healthy diet and exercise regimen, the Fit Tea Detox company formulates this product to improve your energy levels and enhance the results of your weight management program through 'teatox.'
The company offers a 28 Day Fit Tea Detox diet plan as well as a 14-day detox package.
Does Fit Tea Work?
Journal of Agricultural and Food Chemistry — "Overall, guarana is generally recognized as safe as a dietary ingredient marketed for its flavor and caffeine content. If guidelines for caffeine intake are respected, guarana consumption is not likely to be associated with any serious health risks."
Journal of Medical Investigation — These results suggest that oolong tea increases EE [energy expenditure] by its polymerized polyphenols."
Pediatrics International — "Rooibos tea may prevent DNA damage and inflammation by its anti-oxidative activity in vivo. As Rooibos tea is free from caffeine, routine intake may be safe and useful in reducing oxidative stress in children."
Products Similar to Fit Tea Detox
Company Information
Fit Tea Company Profile
It's important to note here that Fit Tea has a profile on the Better Business Bureau (BBB) website and their mailing address is:
4328 Edgewater Dr A205, Orlando, FL 32804-2144
Meanwhile, the actual company name is nowhere to be seen in the site's Terms and Conditions, and the BBB profile has an F for not responding to numerous customer complaints about Fit Tea. The business is also not BBB-accredited.
Scroll below for one of the best products we've seen over the last year.
Ingredients
Fit Tea Detox Ingredients
Although the exact recipe of this teatox isn't available because the tea is a proprietary blend, the label lists several of this product's ingredients.
According to the packaging, the mixture contains:
We'll review each ingredient in greater detail. Moreover, we'll discuss potential benefits.
Rooibos
Rooibos, or "red bush," is a plant native to South Africa. South Africans have been using its leaves to make herbal tea for generations.
Over time, its use has spread, becoming popular in other countries like Great Britain. Rooibos tea, also known as bush tea, contains healthful antioxidants, caffeine, and vitamin C, according to Oxidative Medicine and Cellular Longevity.
Luckily, researchers have studied rooibos to learn more about its effects on our wellbeing.
One study published in the Journal of Ethnopharmacology followed people who drank rooibos over a period of six weeks. The participants in this study were adults who were at risk of developing serious heart problems.
After the six weeks, results showed that the participants lowered their cholesterol. The decrease was statistically significant.
They found that rooibos decreases both triglycerides and bad (LDL) cholesterol levels. Notably, the study participants' good (HDL) cholesterol levels increased at the same time. That's excellent news for rooibos!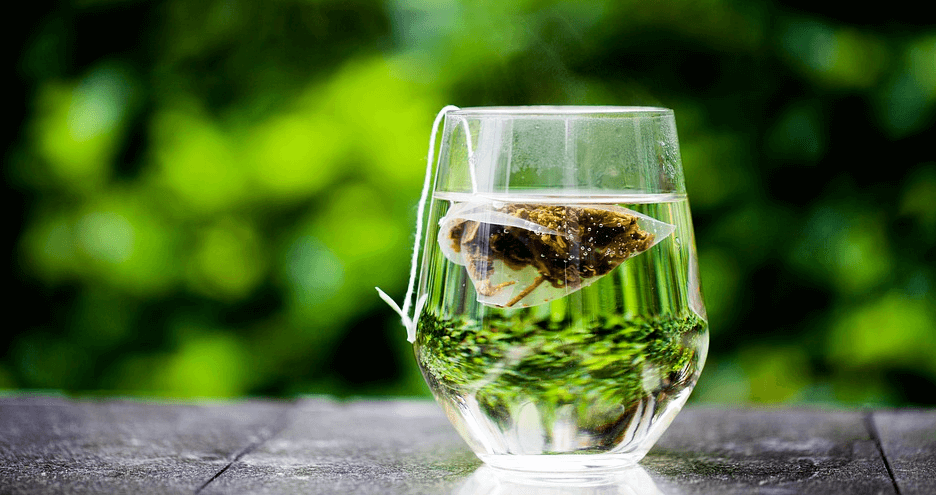 Green Tea
Organic green tea is deservedly a supplement all-star.
Green tea provides a powerhouse of antioxidants. It contains caffeine for increased focus and energy. Unsurprisingly, green tea is also a favorite among people trying to shed a few extra pounds.
Green teas can quicken metabolism by even up to 4%. One can attain this metabolic boost with just two to four cups per day to help burn and reduce body fat storage. This can lead to better long-term fat-burning capacity. Green tea boosts your energy by reducing the rate by which our bodies use carbohydrates so that users can work out for longer.
A 2005 study published in Obesity Research shows a positive correlation between high caffeine intake and weight loss. More specifically, the authors noted that regularly drinking green tea caffeine helped dieters burn fat.
Ginger
Ginger is a leafy, flowering plant, and the spice uses the plant's roots. It is reputed to have many different health benefits, ranging from nausea relief to soothing sore muscles. Notably, ginger is also anti-inflammatory.
What's more, a study in the European Journal of Nutrition in 2016 showed that ginger has a positive effect on weight loss efforts.
Pomegranate
It's no wonder why these delicious, ruby-red fruits make their way into everything from juices to supplements to soups. Many consider pomegranates a superfood. They are a rich source of vitamins and antioxidants. They've also shown to have significant anti-inflammatory properties.
A study in the Advanced Biomedical Research shows that pomegranates may also aid in preventing and treating certain health conditions.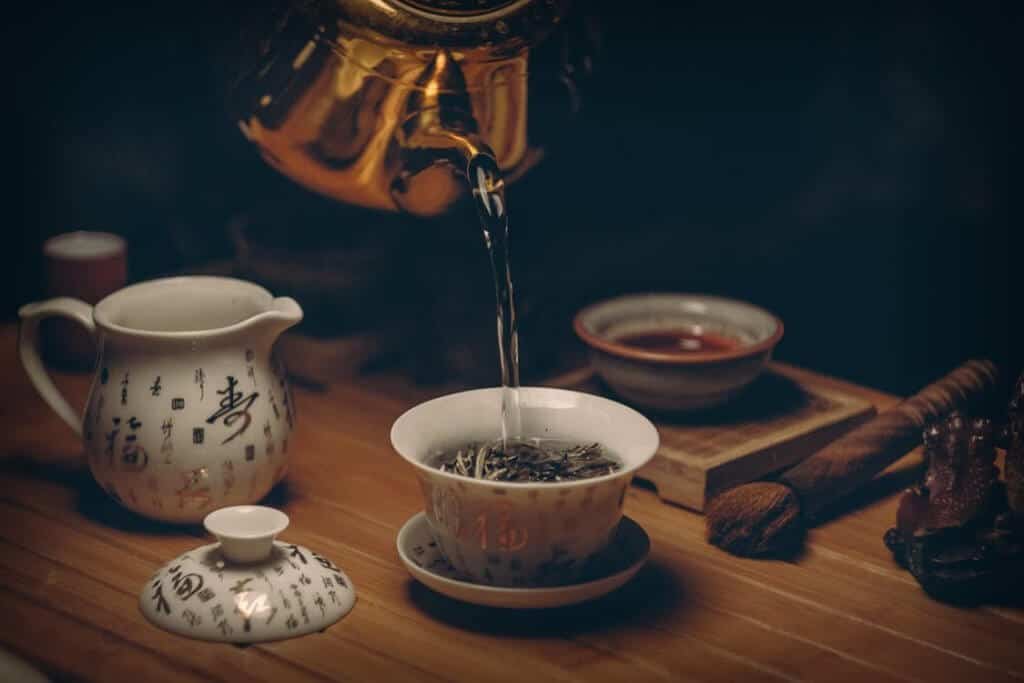 Oolong
Oolong tea, hailing from China, has ancient origins. In modern times, researchers have begun to examine its health benefits for drinkers more closely.
In a 2001 study published in the Journal of Nutrition, scientists measured oolong tea's effect on participants' metabolisms. After three days of treatment, people who took full-strength oolong tea burned significantly more calories than the control group. Overall, they burned 2.9% more calories. What's especially interesting is that, according to the study, fat-burning was 12% higher when people used full-strength oolong tea. Because this study took place over a short period of only three days, however, it doesn't tell us much about how oolong affects weight loss results over the long haul.
Another study published in the Chinese Journal of Integrative Medicine sheds a bit more light on the subject. In this survey, researchers followed overweight people drinking oolong over six weeks. During that time, 70% of participants lost approximately two pounds, and about 20% lost more than six pounds. Exactly how oolong works aren't clear yet.
Hopefully, more studies will take place to clarify the connection between oolong tea and weight loss.
Guarana
Guarana has been a staple in weight loss supplements for a long time. It tastes great, and it's a potent natural source of energy. Like several other ingredients in the proprietary blend, guarana contains caffeine.
Citric Acid
A 1997 study on lab rats by Lacour et al. in the Mineral and Electrolyte Metabolism indicates that taking citric acid as a supplement plays a role in retaining healthy calcium and phosphorous levels in your bones.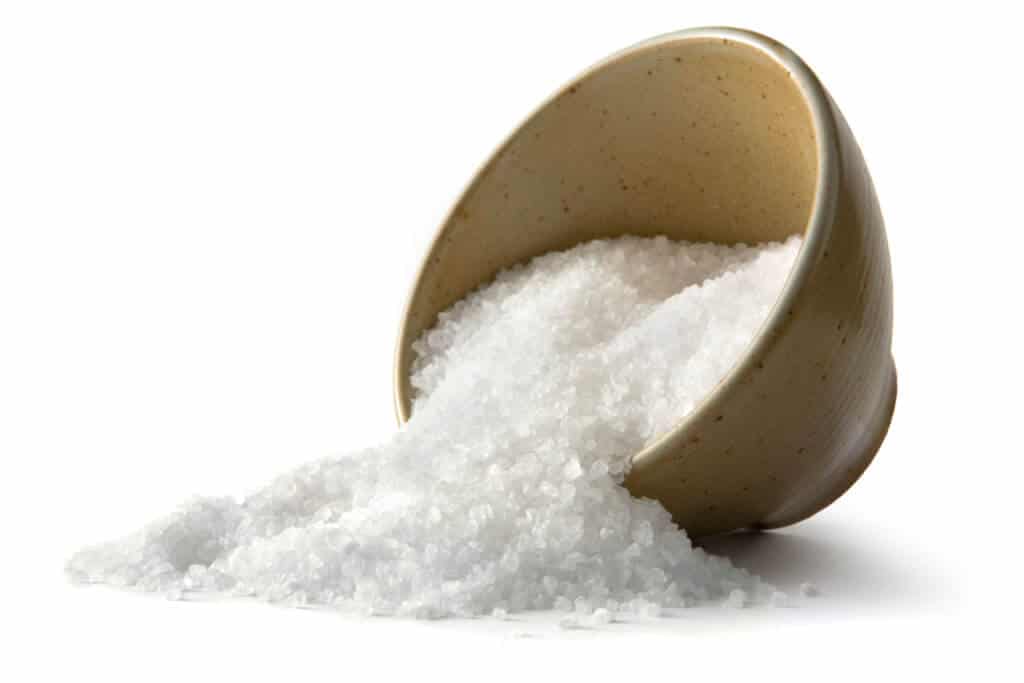 Sea Salt
While salt may sound like a humble ingredient, sea salt is more than just a filler.
Less processed than its more common table salt cousin, sea salt contains an astonishing array of minerals, including bromide, calcium, potassium, magnesium, iron, copper, and zinc.
This Food & Nutrition Research study suggests that natural sea salt may help protect against high blood pressure and kidney damage.
Note that researchers conducted this study on animals, not humans. However, additional research is underway.
Lemon
You might think the lemon juice is just there for flavor, but research suggests that lemons have more health benefits than you might suspect.
In a 2014 research study published in the Journal of Nutrition and Metabolism, researchers found that daily lemon consumption, along with walking, helped manage high blood pressure.
Honey
Along with the stevia, honey serves as a natural sweetener to improve Fit Tea's taste. However, like many of its fellow Fit Tea ingredients, honey serves more than one purpose.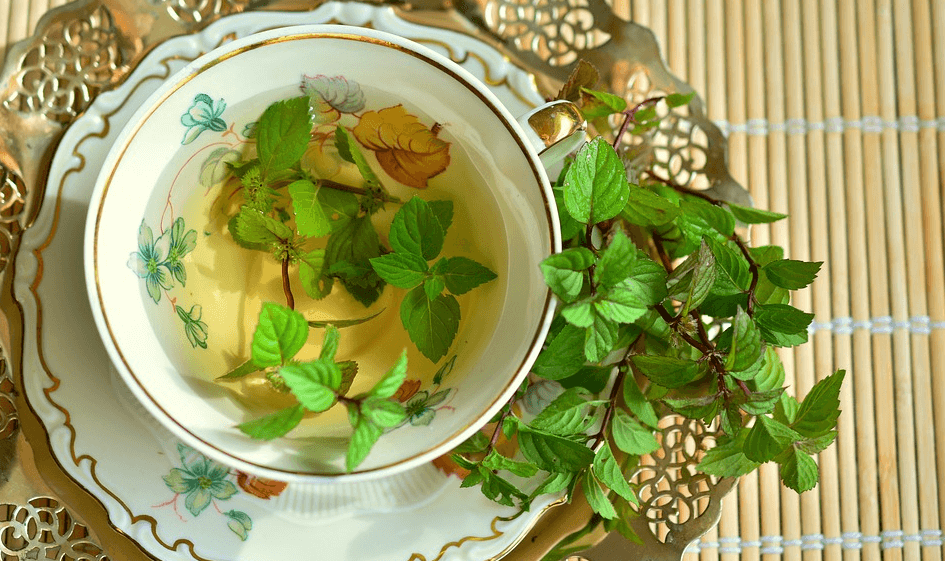 Matcha Green Tea
The second-to-last ingredient is matcha green tea. These ground-up tea leaves contain not only caffeine but also more potent antioxidants, including EGCg.
Plus, matcha green tea is rich in fiber and vitamins. Studies in the Chinese Medical Journal have found numerous health benefits associated with drinking green tea.
Garcinia Cambogia Extract
Studies have shown garcinia to reduce people's appetites, promoting weight loss. It's sometimes taken alone or with other supplements as a weight loss aid or to boost workout performance.
Although the exact mechanism remains unclear, it allegedly works by preventing your body from storing fat.
We need more studies to clarify the connection, but a 2011 survey in the Journal of Obesity concluded that garcinia Cambogia extract could lead to short-term weight loss.
As you can see, every ingredient in the Fit Tea Detox blend appears to be natural and has benefits for your health.
To ensure that only the highest quality of ingredients are used, Fit Tea says it obtains all of its organic suppliers' materials.
Nutrition Facts
Fit Tea Detox Nutrition Facts
One Fit Tea Detox bag contains zero calories per serving. For the 28-day plan, of course, that means there are 28 servings per container.
As noted in the discussion of ingredients above, Fit Tea is full of vitamins and antioxidants from various allegedly natural sources.
The tea also contains an unspecified amount of caffeine. The FDA has not established daily nutritional values for this proprietary blend.
People with dietary restrictions will be happy to learn that this delicious drink is non-GMO, as well as dairy, soy, and gluten-free.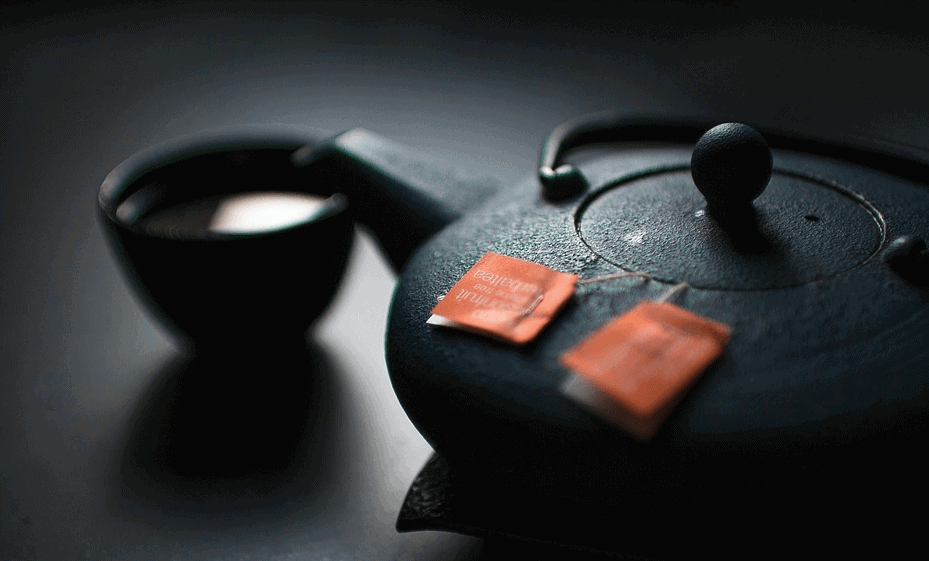 What Does it Do?
What Does Fit Tea Detox Do?
Have you heard about Fit Tea in the news or from friends and wondered to yourself if it's legit?
The good news is that, yes, Fit Tea Detox is legit. It's formulated to enhance your weight management regimen as part of a sensible diet and exercise program. Fit Tea Detox provides a powerful yet gentle cleanse for whole-body detoxification. Think of it as another tool in your weight-loss arsenal: a healthy lifestyle drink.
It can be beneficial for you as you move toward your weight loss goals along with a good diet and exercise. Besides being delicious, it gives you the energy boost you need to get through your day and workout.
Does Fit Tea Detox Work?
Does Fit Tea Detox Work?
In testimonials, Fit Tea Detox drinkers report experiencing better energy and focus. They say that tea enhances mood and concentration. Out of a sampling of 41 users who drank the tea for 28 days, a whopping 75.6% said they lost weight while drinking Fit Tea Detox.
So how does it work? By cleansing your body of toxins, leaving you feeling lighter and better.
Side Effects
Fit Tea Detox Side Effects
Fit Tea is a blend of carefully chosen, supposedly all-natural ingredients. However, it's important to remember that everyone is different. For that reason, every person who drinks Fit Tea Detox may react differently.
It's a good idea to refer to the ingredients list to make sure you aren't allergic to any of the individual ingredients in Fit Tea.
Side effects of Fit Tea Detox include:
Insomnia
Headaches
Thirst
Dizziness
Fatigue
Dry mouth
Restlessness
Racing heart
Muscle spasms
Upset stomach
If you believe that you're experiencing any side effects, please consult a medical professional right away.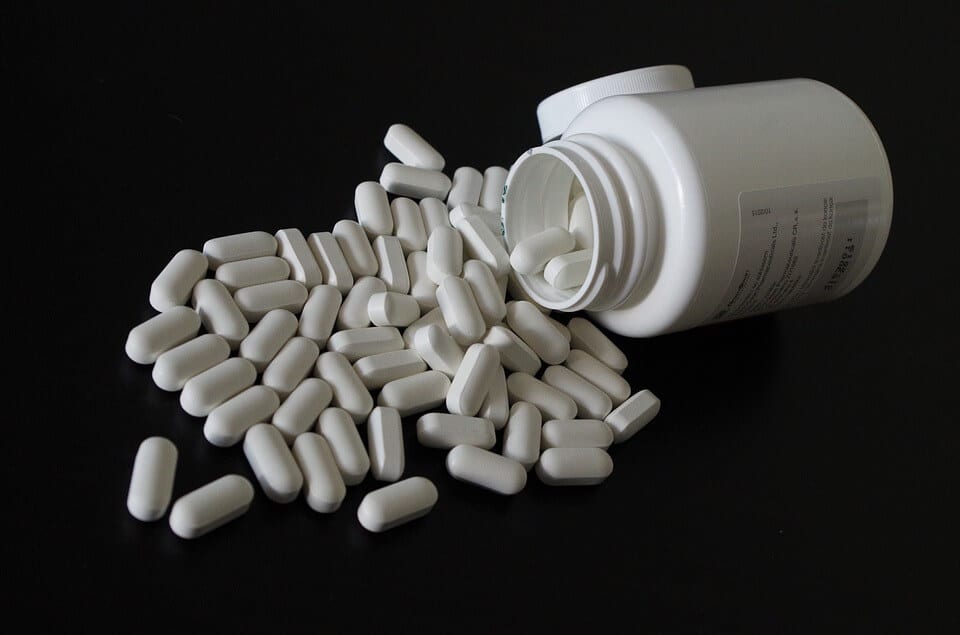 Fit Tea Detox Alternative
 Fit Tea Detox Alternatives
For those people who aren't big tea drinkers but would still like to enjoy the tea benefits, there are alternatives on the market.
People frequently ask whether there are Fit Tea Detox pills. Although they are not labeled as Fit Tea Detox pills, Fit Tea Fat Burner is a product available.
It offers the same sorts of benefits that Fit Tea Detox does but in a convenient capsule form.
Location
Where to Buy Fit Tea Detox
This detoxifying blend is available at many national retailers online and in stores.
You can also order it directly from the manufacturer's website. Also, you can find it on these websites:
Amazon.com
GNC
Bed Bath & Beyond 
Cost
Fit Tea Detox Cost
The cost for the 28 Day Tea Detox directly from their official website is $45. The 14-Day detox costs $24.95.
Money-Back Guarantee
Fit Tea Detox 110% Money-Back Guarantee
The company claims to be so confident in their product that they offer a 110% money-back guarantee for anyone dissatisfied with Fit Tea Detox.
The official website says that you can return the remaining part of the product with your FitTea.com receipt within 30 days of purchasing, and they will return 100% of the price plus 10%.
They specify that this guarantee only applies to FitTea.com purchases and not FitTea retailers. Select retail stores' return policy would handle those purchases.
However, there have been complaints from people who attempted to return the product that they could not get their money back.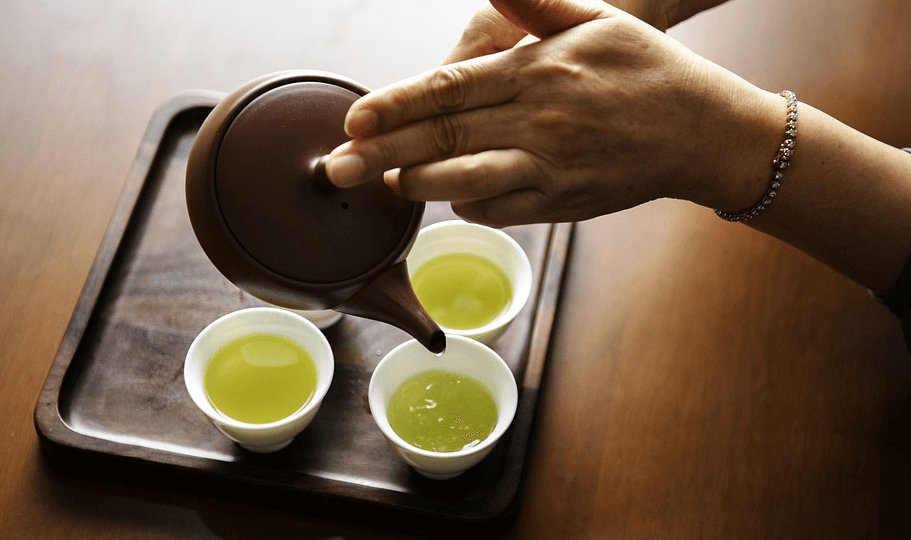 Directions
Fit Tea Detox Directions
The Fit Tea Detox instructions are straightforward. They suggest drinking the tea each morning with or without breakfast.
To make your first cup, follow the Fit Tea Detox package directions:
Put a Fit Tea Detox bag in a cup of boiling water.
Let stand for approximately 3-5 minutes, then take the teabag out.
That's all there is to it!
You're now all set to enjoy your beverage.  Start drinking a cup every morning, and you'll have completed a full Fit Tea Detox 28 days later.
Just sip your Fit Tea Detox and 'teatox' away! Experiment with drinking it hot or chilled to see which you prefer.
Taste
Fit Tea Detox Taste
You'll find that this tea has a strong fragrance and a pleasant taste. If you're a fan of green tea, odds are you'll love the flavor of this blend. When you get ready to brew your first steaming-hot cup, you may detect a waft of lemon in the air.
Because it contains natural sweeteners like stevia and honey, you may find that you enjoy the tea as-is, without using any additional sweeteners. However, everyone's tastes are different. If you prefer a more tangy or sugary flavor, feel free to add an extra dash of lemon or honey.
Results
Fit Tea Detox Results
How does Fit Tea Detox work? What sorts of results can you expect? Understandably, you have questions.
Many people also want to know if Fit Tea Detox is a fat-burner. As we said above, this beverage contains several ingredients that studies show have a fat-burning effect. The majority of drinkers in a survey reported weight loss after completing the 28-day program.
Fit Tea Detox reviews from those who have completed the program are very promising. Most drinkers say that they are satisfied with their Fit Tea Detox results.
Weight Loss
Fit Tea Detox Weight Loss
So, is Fit Tea Detox good or bad for weight loss? A survey of 41 people who used Fit Tea for the full 28 days, 31, or 75.6%, said that they lost weight.
People reported weight loss ranging from one pound up to 12.5 pounds over the 28-day period. Among the participants who lost weight, the average number of pounds lost was 4.258.
Benefits
Fit Tea Detox Benefits

Aside from gently detoxifying your body, Fit Tea aims to help you boost your energy throughout the day and enhance your weight management program.
Fit Tea Detox reviews are overwhelmingly positive. Drinkers who complete the 28-day program report a variety of benefits. Some of these are:
Improving digestion
Boosting the immune system
Suppressing appetite
Other positive effects that users mention most frequently are heightened energy, better focus, improved weight loss and decreased bloating feelings.
Pros and Cons
Fit Tea Detox Pros & Cons
Pros
Reduces bloating.
All-natural ingredients.
110% money-back guarantee for all FitTea.com purchases.
Cons
Bad levels of customer service.
No offline money-back guarantee.
Diuretic ingredients.
Proprietary blend, so it doesn't disclose the exact amount of each ingredient.
Other Products
Other Fit Tea Products
Besides the 28-day detox, the company offers a series of other products:
14 Day Detox
Fit Coffee
Pro Pack
Fit Shakes
Fit Tea Fatburner
Fit Tea Stick Packs
Fit Tea CLA Conjugated Linoleic Acid
Detox Black Mask
Fit Tea Fatburner Sample
Fit Tea Bottle
What Users Are Saying
What Users Are Saying
"Works like a charm. I drink a cup every morning which suppresses my appetite until it's time for my lunch ext."
"Save your money, taste absolutely disgusting. No different, when drinking a lot of water through the day."
"If you're looking to lose weight don't use it, you're just going to lose water weight. But if a bug event is coming up and you want a temporary skinny this helps."
Bottom Line
The Bottom Line on Fit Tea Detox
So, what's the final verdict? Is Fit Detox Tea legit? Well, it appears to be beneficial when you combine it with a healthy diet and exercise regimen.
It contains natural ingredients, vitamins, and antioxidants. Because it contains caffeine, it also stands to improve your concentration and energy.
Fit Tea Detox is a healthy alternative to other popular drinks. Unlike many soft drinks and energy drinks on the market, Fit Tea Detox has zero calories and contains no high fructose corn syrup. It has natural sweeteners only and no artificial ones.
Another of Fit Tea Detox's benefits is that it contains natural ingredients. Like all teas, it can be a beneficial part of your healthy lifestyle. However, detox tea isn't the only thing needed for weight management. You'll want to add healthy eating and a unique set of clinically-proven tools.
Among the best in weight-loss support is offered by Noom. When we found the app, we were immediately impressed with the personalized plans, human coaching, extensive food database with more than 3.7 million foods, and expert articles, and that was just the start.
The team behind Noom offer customers a free trial offer, which is a good thing.
Learn More About Noom »