FitMiss Burn Review

- 14 Things You Need to Know
A diet product's worth depends on whether or not it actually helps dieters lose weight.
We looked at the ingredients, side effects, customer service, and research. We also looked at hundreds of comments online to get a good sense of what users thought. Then we condensed and refined all of the information to give you the facts you need. Let's find out if Fitmiss Burn really works in this in-depth review.
FitMiss Burn can be purchased through their Official Site.
Overview
What is Fitmiss Burn?
Fitmiss Burn is a women's weight management supplement designed to control one's appetite, enhance the user's mood, and stimulate metabolism.
It also contains ingredients that work to energize the user and help to encourage them to work out. This supplement is delivered in a capsule form that is both standard and convenient for all people.
Fitmiss Burn is manufactured by Muscle Pharm, one of the leading brands of nutritional and performance supplements.
The supplement contains six "stages" or blends that supposedly work together to deliver results.
The stages include:
Stage 1 and 2: Energy & Fat Metabolizer
Stage 3: Appetite Balancing Weight Management Control
Stage 4: Anti-Stress Mood Balancer
Stage 5: Water Shedding Diuretic Complex
Stage 6: Digestive Enzyme Aid
Does It Work?
The Journal of Nutritional Biochemistry— "GTC influences sympathetic nervous system (SNS) activity, increasing energy expenditure and promoting the oxidation of fat."
Pharmacology, Biochemistry, and Behavior — "results suggest that modification of NE release by manipulation of alpha-2 receptor can alter food intake, and that the obob mutant is particularly sensitive to this effect."
Nutrition — "there is some evidence that in the short term GM may help to reduce BW, but not BMI."
FitMiss Burn Competitors
Ingredients
Fitmiss Burn Ingredients

This supplement contains a host of useful ingredients, including many important vitamins and minerals.
Some of the highlighted ingredients in this product include:
Green Tea
Caffeine
Yohimbine
Raspberry Ketones
Gymnema Sylvestre
Dandelion
5-HTP
Panax Ginseng
Each of these ingredients serves a key purpose in this product's formula.
While there are many more important ingredients, such as an assortment of B-Vitamins, Yerba Mate, Calcium, and Chlorella, we'll focus on the ones listed above to explain how this product works.
It's also important to note that Fitmiss Burn tablets contain tree nuts and may also contain traces of milk, egg, soybean, shellfish, peanuts, and other fish.
Green Tea Extract
Green Tea Extract is included in the Energy Focus Complex to boost the user's energy and give them the lift they need to workout longer.
It has a high concentration of caffeine, the source of its energy fueling properties.
However, it has benefits that go beyond its caffeine content. One study tested on humans demonstrated the effects of this extract on 24-hour energy expenditure and fat oxidation.
Researchers found that the Green Tea Extract significantly increased the 24-hour energy expenditure in test subjects compared to the placebo, says The American Journal of Clinical Nutrition.
Also, they noted that this extract has thermogenic properties and promotes the oxidation of fat better than caffeine alone.
This can help control fat content in the body and provide a natural source of energy.
Caffeine
Caffeine is included in this product to increase energy and performance.
However, caffeine anhydrous is superior to coffee for various purposes, including providing a bigger boost in trained athletes' performance.
Caffeine is a central nervous system stimulant that increases mental alertness and physical energy.
This can help dieters with their workout regimens and help them keep a healthy routine.
This form of caffeine is also better than the caffeine found in tea, coffee, or chocolate because the dose is more precise and better regulated.
Yohimbine
Yohimbine Hydrochloride is a synthetic version of Yohimbine, an evergreen tree that yields medicinal chemicals.
These chemicals may offer some benefit to exercise performance as well as keep exhaustion at bay, according to Research in Sports Medicine.
Yohimbine also plays a role in fat loss with regular supplementation.
This ingredient is included as part of the energizing and fat burning stages of the Fitmiss Burn blend.
Raspberry Ketones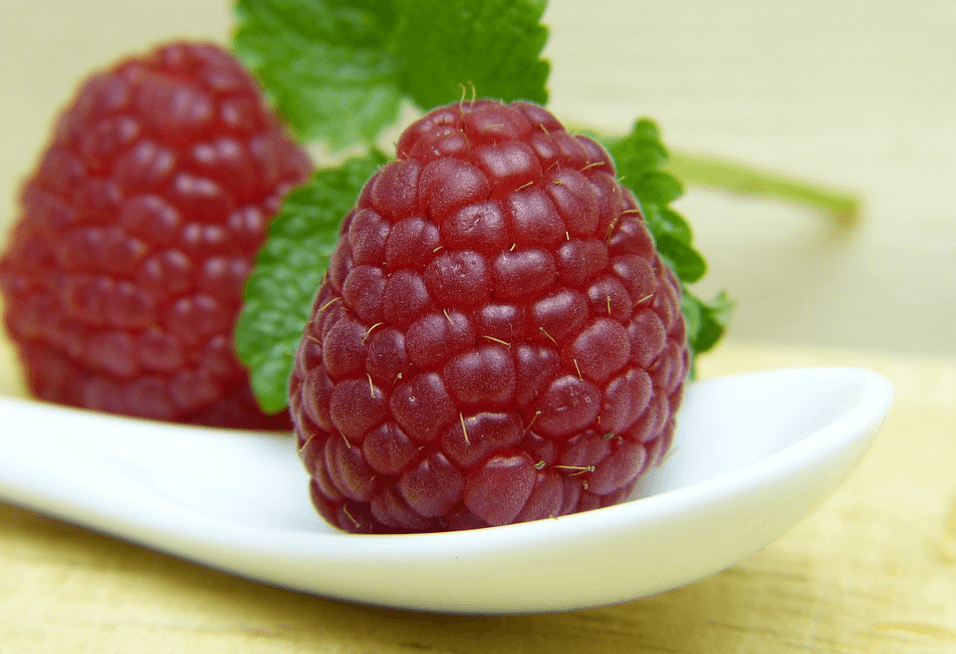 Raspberry Ketones are a key ingredient in the fat metabolizing and appetite suppressing stage.
The recent popularity of raspberry ketones is largely attributed to its anti-obesity properties.
A raspberry ketone is a chemical found in raspberries and other fruits and vegetables like kiwis, peaches, and rhubarb.
This chemical may reduce obesity by increasing the metabolisms of users and suppressing the appetite.
Studies in Life Sciences have shown that this ingredient can prevent and improve obesity, and it can prevent fatty liver, reduce weight, and lower triglyceride levels.
Glucomannan
Glucomannan is a soluble dietary fiber that is used in products to help users feel fuller and lose more weight over time, according to the Alternative Therapies in Health and Medicine.
Several studies have supported evidence that this ingredient does treat obesity and helps people lose weight without stomach pains and other hunger symptoms.
Obese participants in a study in the International Journal of Obesity were able to lose an average of 5.5 pounds each over an eight week period just by adding Glucomannan to their usual eating and exercise routine.
It also helped the same people to lower their cholesterol levels significantly.
Diets involving Glucomannan's heavy usage have even been effective and safe for the long-term treatment of severe obesity, reports Europe PMC.
Gymnema Sylvestre
This herb is native to India and Sri Lanka and is commonly used in Ayurvedic medicine. It is typically used to facilitate weight reduction and minimize metabolic syndrome.
Gymnema Sylvestre is most significant for its role in increasing insulin in the body.
It is included in the appetite suppressant and metabolism-boosting stage.
But, appetite suppressing effects are weakly supported by science or non-existent.
Similarly, its metabolism-boosting properties are also difficult to verify.
Dandelion
Dandelion is included in the Fitmiss Burn positive mood balance stage formula for its beneficial properties and natural occurrence of taraxol and taraxerol.
The chemicals naturally found in Dandelion have been used to increase urination, as shared in the Journal of Alternative and Complementary Medicine.
Some people may use dandelion as a cleansing ingredient and a mood stabilizer.
However, scientific evidence for these effects remains weak.
5-HTP
5-HTP is a chemical byproduct of L-Tryptophan, a protein building block.
It is typically used for anxiety, controlling obesity, and as an appetite suppressant, writes the International Journal of Obesity and Related Metabolic Disorders. Evidence for this is slim, however, and few use it as a diuretic and water-weight reducer.
This ingredient is most effective for treating depression and may help stabilize and improve some Fitmiss Burn users' moods.
Panax Ginseng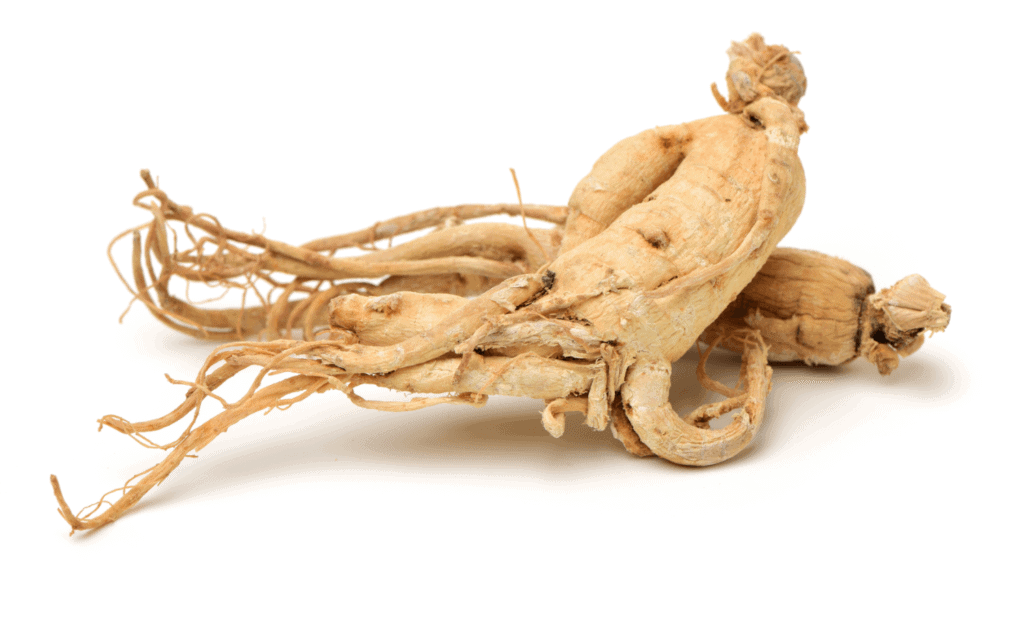 Panax Ginseng is an Asian plant growing in Korea, China, and Siberia used in medicine for various reasons.
This plant is reported to have antioxidant and anti-inflammatory properties and improves immune function, states the American Academy of Family Physicians.
While these are good qualities, Panax Ginseng is primarily included to help reduce water weight, and scientific acknowledgment of this use is nearly non-existent.
Digestive Enzymes
Digestive enzymes such as DigeSEB, HemiSEB, and Peptizyme SP are included in the stage six Enzymatic Matrix formula.
These ingredients are included to aid in the breakdown of fats and enhance nutrient absorption.
DigeSEB, HemiSEB, and Peptizyme SP help with food breakdown for overall better health and help the user lose weight faster.
They may also reduce bloating and puffiness that can make a person look heavier than they really are.
These ingredients can make the results more dramatic and apparent to Fitmiss Burn users.
Scroll below for one of the best products we've seen over the last year.
Nutrition Facts
Fitmiss Burn Nutrition Facts
In addition to aiding people in their weight-loss journey, Fitmiss Burn also offers some nutritional benefits when taken regularly. One serving of Fitmiss Burn includes:
While the magnesium benefits are low, one serving of Fitmiss Burn provides more than half of the daily chromium that every standard dieter needs.
Niacin, biotin, and pantothenic acid are all important B-vitamins.
Biotin is a B-vitamin that supports healthy hair, skin, and nails, but it's also crucial to pregnant women's health.
Pantothenic Acid, or Vitamin B5, prevents deficiencies and promotes overall health.
The calories and other nutritional information regarding the remaining ingredients are not included in this product.
This is concerning because it's important to know exactly how much of each ingredient you're ingesting when taking a new supplement.
This is also important for avoiding overdoses on certain substances and interactions with medications and other supplements.
Since this product contains so many ingredients, users should also thoroughly check the label to ensure that they aren't allergic to anything included.
How It Works
What Does Fitmiss Burn Do?
Fitmiss Burn makes bold claims as to what it can do for users. Simultaneously, the ultimate intended outcome is enhanced weight loss; the makers of this product claim that it does this in six different stages.
Stage 1 and 2
The first and second stages consist of the energy and focus complex. The stages feature the green tea extract, caffeine, and yohimbine and work to provide all-day energy and focus.
Stage 3
The third stage is the appetite reduction and fat metabolizing stage. Raspberry ketones, glucomannan, and Gymnema Sylvestre are all featured as part of this stage's blend to boost the metabolism and control the appetite.
Stage 4
The fourth stage's key ingredient is dandelion, which supports a healthy nervous system and contributes to a balanced mood. This stage is included to help balance the user's mood and enhance overall wellbeing.
Stage 5
The fifth stage of Fitmiss Burn is the Water Shed Diuretic Complex. This stage features 5-HTP and Panax ginseng and works to eliminate water weight, bloating, and the soft, "puffy" appearance associated with water weight.
Stage 6
The sixth and final stage is the Enzymatic Matrix, which breaks down foods and enhances nutrient absorption. These ingredients should work together to help the user feel fuller and suppress their appetite while offering vitamins, mood enhancers, and enzymes for better digestion.
Users should also see a reduction in bloating and puffiness while taking this supplement if it works successfully. Not all users will see a significant weight change, but not everyone will experience a suppressed appetite or more energy.
Does It Work?
Does Fitmiss Burn Work?
The effectiveness of this product depends on several factors.
The first factor is the aim of this product or what the company is trying to achieve.
Second, this product's success depends on whether any of its other benefits, such as suppressed appetite and enhanced mood, are gained by users.
While this varies largely from user to user, the effectiveness of the supplement can be estimated based on whether the majority of users are satisfied or not.
Benefits
Fitmiss Burn Benefits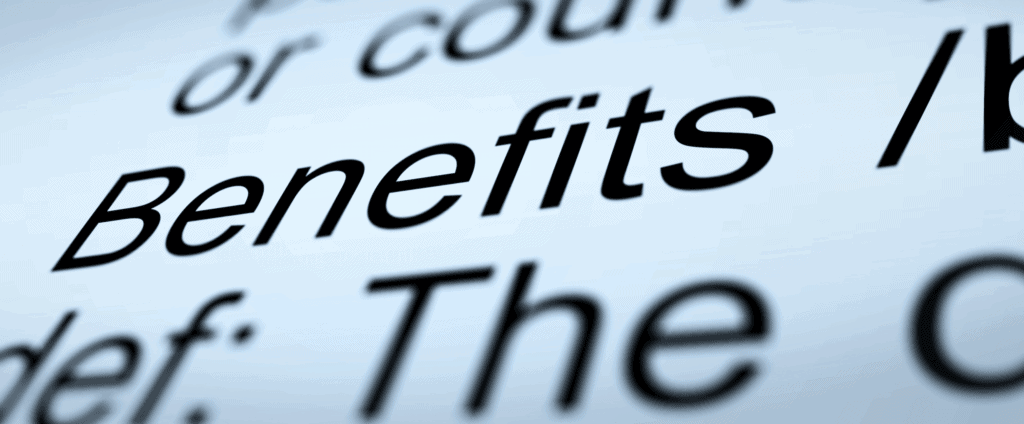 While Fitmiss Burn is not a perfect supplement, there are a few benefits that the manufacturers claim some users can gain from it, including:
Reduced appetite
Important vitamins and minerals
Enhanced energy from caffeine
Reduction in water weight and bloating
Weight loss
Weight Loss
Fitmiss Burn Weight Loss
Users should not rely completely on this product for losing weight. It's important for anyone attempting to lose weight to continue to eat well and get plenty of exercises.
Women dieters should not exceed two-thousand calories per day if they want to lose weight, and they should supplement their efforts with exercise at least four times per week.
Some women with medical conditions may want to consult their doctors or nutritionists before starting any new supplement or dieting program.
Results
Fitmiss Burn Results
Not all users can lose weight or curb their appetites while taking Fitmiss Burn.
Users should be able to see results within two weeks of using the product as directed.
If users don't see any significant changes within that time frame, they may want to consider trying a different product and seeing if it's more effective.
Side Effects
Fitmiss Burn Side Effects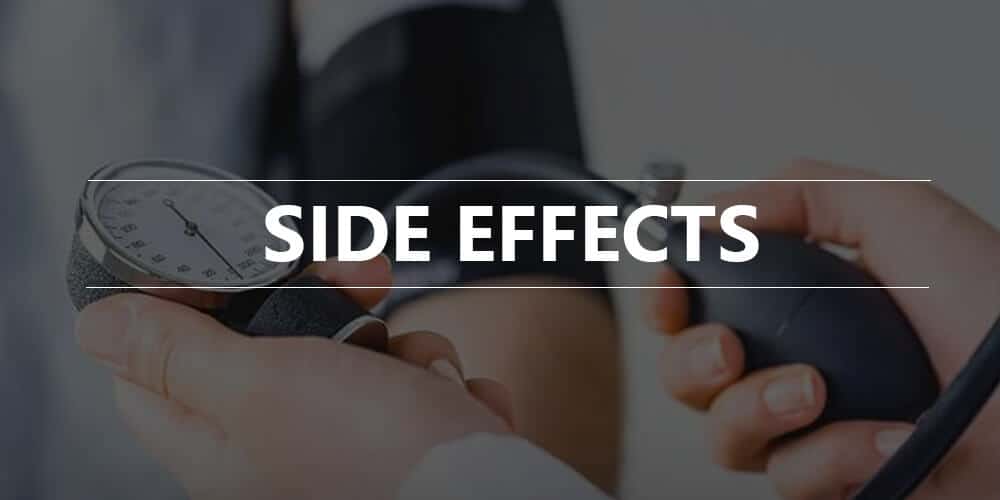 There are a few side effects that users of Fitmiss Burn need to be aware of.
These side effects concern allergies, interactions, and hazards when taking the capsules. Possible side effects include:
Vomiting
Difficulty breathing
Irregular heartbeat
Diarrhea and bloating
Jitteriness
Insomnia
The most serious side effect that can occur is blockage of the esophagus and choking. This can happen when users take Glucomannan and don't drink enough water. Failure to take adequate fluid with Fitmiss Burn can result in this life-threatening issue.
Due to the caffeine content and other ingredients, users can also experience difficulty breathing, irregular heartbeat, chest pain, nausea, and vomiting.
Yohimbine may cause seizures and kidney failure in some instances, while Glucomannan can also cause diarrhea, flatulence, and bloating.
Raspberry ketones and caffeine can both cause jitteriness and insomnia, especially if capsules are taken before bedtime.
Users should never exceed more than two servings, or four capsules, per day. These should be taken in the afternoon at the latest to prevent restlessness at night.
They should also be aware that this supplement contains high amounts of caffeine and should cut other caffeine sources, such as coffee, from their diet.
Alternatives
Is There a Fitmiss Burn Alternative?
Since Fitmiss Burn promises to do so many different things for users, few alternatives work in the same way. There are many appetite-reducing and energy-enhancing products on the market. Some of them are made without caffeine, which is better for low caffeine tolerant students.
Other products have fewer ingredients, which means there is a lower chance of experiencing adverse side effects.
These products may be more effective without any of the risks.
However, similar products likely contain a high amount of glucomannan, presenting a serious set of dangers.
Users who aren't happy with the effects of Fitmiss Burn may want to try other appetite-suppressing, metabolism-boosting supplements until they find one that works.
Cost
What Does Fitmiss Burn Cost?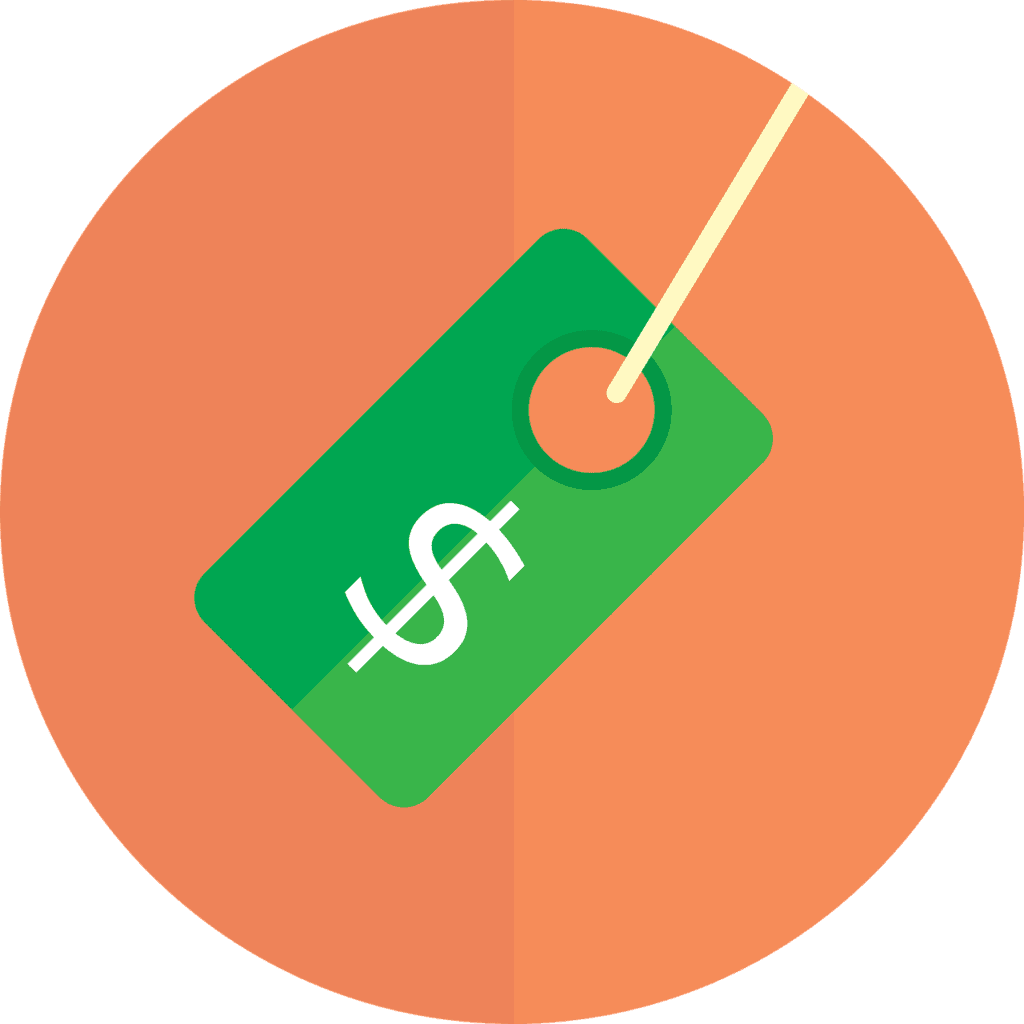 Fitmiss Burn costs around $25.00 for a bottle of 45 servings.
Users may need to purchase more than one bottle to see results. However, this is not a supplement that should be taken for long periods of time.
Users should only take Fitmiss Burn for a few months at the most, so using this product shouldn't be as expensive as other ongoing supplements.
Directions
Fitmiss Burn Directions
Women taking Fitmiss Burn should take two capsules: one serving, a full eight ounces of water in the morning and the afternoon or lunch.
Users may take it once or twice per day every day for at least two weeks.
These capsules must be taken with at least eight ounces of water, and more water should be drunk throughout the day to avoid dehydration.
In fact, the company advises users to drink at least a gallon of water per day while on this supplement.
What Users Are Saying
What Users Are Saying
"I am a 49 year old who has had proper dietary and workout habits for the last 26 years and was looking for something to help with a bit of softness in the mid section. I bought the FitMiss pre-workout powder and the thermogenic capsules together and after 7 days of use I'm starting to see favorable results, more definition in arms, legs, and abdomen."
"Since I LOVE the FitMiss Delight protein shake, I thought I would try this product in their line. I made the mistake of ordering 2 bottles. I opened the first bottle and discovered after taking the product once a day for two days that it causes my heart to really race. Enough so that it is hard to breathe. So I have elected not to take any more of this product."
"Didn't work for weight loss! I added this with diet and exercise, I actually gained weight!"
Bottom Line
The Bottom Line on Fitmiss Burn
What's the bottom line on Fitmiss Burn? Fitmiss Burn may help some users eat less, burn fat, and increase their energy.
However, some concerns include:
Effectiveness for everyone
Potential side effects from ingredients
If you are second-guessing using Fitmiss Burn, we suggest going with a program that encourages sustainable lifestyle changes and is scientifically proven to work.
Among the best programs we've seen this year is one called Noom. With a blend of doctor-authored health articles, human coaching, an extensive food database, expert nutrition tips, and more – you gain the knowledge you need for the ultimate success.
If you're interested in Noom, take advantage of their free trial offer, which shows how confident the company is in their product.
Learn More About Noom »