Fitonomy Review

- 11 Things You Need to Know
Fitonomy claims their company offers the best "all-natural fitness supplements" and that their brand is dedicated to "physical health, well-being, happiness, and nutritional innovation." Some of the products the company offers include pre-workouts, protein powders, and even sportswear, but are any of them actually effective?
After our research team dug into Fitonomy's products, ingredient lists, clinical research, and potential side effects, they determined the bottom line on this brand to see if it was worth your money. Keep reading to find out our final verdict on this fitness company!
Fitonomy can be purchased through their Official Site.
Overview
What is Fitonomy?
Fitonomy is a fitness company that produces weight loss supplements, sportswear, and a mobile application that helps its users to lose weight. The company's app is one of their most popular products, as the company claims it provides an interactive platform for their users to lead a healthy life.
According to the company, the Fitonomy app includes personalized meal plans, workout plans, and a weight loss tracker to help you achieve your body goals. The application will send reminders to users to exercise, take their Fitonomy supplements, or eat their meals. Users also gain access a daily feed for suggested supplements to use.
Fitonomy helps you to achieve your body goals by assisting the users in having a meal plan, track their weight loss, and shed off excess weight by professional physical exercise regimes, but what does the research say?
Physiology & Behavior – This study found that regular exercise could benefit weight maintenance.
Respirology – Meal replacements may be effective at reducing weight in individuals with certain health conditions.
Missouri Medicine – Some fitness supplements may be effective at improving athletic performance, but more research is needed.
Fitonomy Competitors
Who Started Fitonomy?
Fitonomy is a fitness company headquartered in Florida, USA. They produce various products in the fitness industry, including supplements, meal plans, and physical exercise regimens.
Fitonomy runs an interactive platform and mobile application for people who want to look after their physical health. Right now, their Android and iOS app is their most popular product.
Fitonomy Customer Service
Fitonomy customer service agents are available through multiple channels. You can reach their customer service department through their website by leaving a message on the "contact us" page. If you prefer to send an email, you can reach them through support@fitonomy.co for the application and orders@fitonomy.co for the supplements and other products.
On social media, Fitonomy has a Facebook page where users of their products can leave feedback for the company. The company posts regular content on its Facebook page, including fitness challenges, meal plans, and general advice.
Scroll below for one of the best products we've seen over the last year.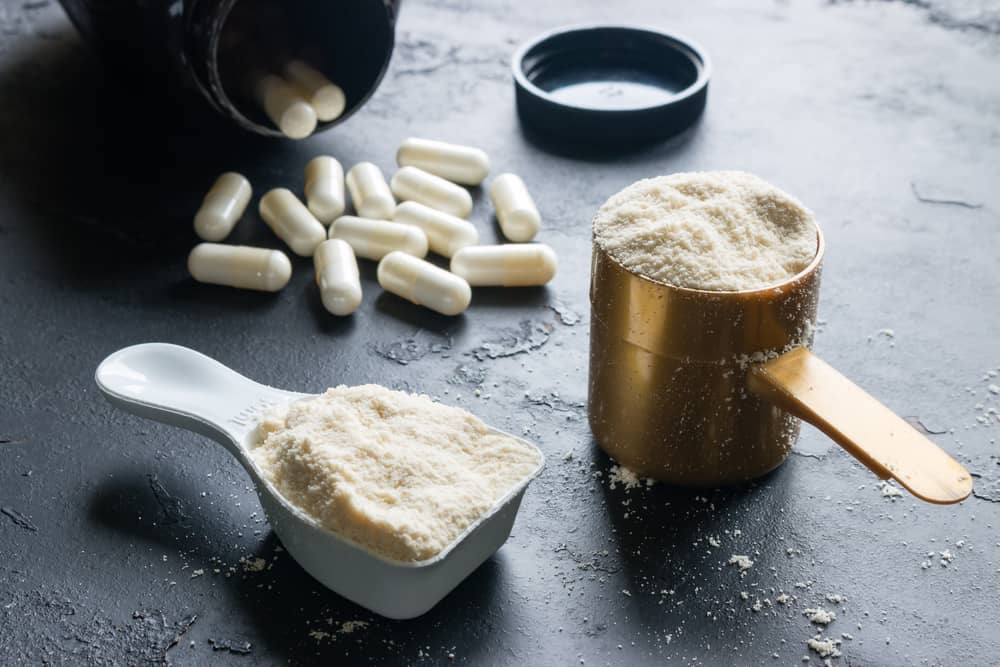 Popular Products from Fitonomy
Fitonomy produces a number of products in the health and fitness space. They also make active sportswear.
Some of Fitonomy's products include
Pre-Workout Powder
Lean Whey Protein Powder
Fat Loss Stack
Fitonomy Waist Trainer
Collagen Powder
Claims
Fitonomy Claims
Fitonomy claims to help users become healthy and achieve their body goals by fitness, dieting, and supplements. Using these products and their mobile application, the company claims it should help you quickly achieve your fitness goals.
Fitonomy claims that their fat burner capsules are gluten-free, 100% vegan, and will help lower your appetite. Their multi-vitamin tablets are said to contain more than twenty-five different nutritional vitamins. Fitonomy also claims that their Lean Whey Protein is low in fat and will boost your metabolism.
Products
Fitonomy Products
Aside from the mobile phone application, Fitonomy produces multiple products and supplements, including:
Fat Burner Pills
Lean Whey Protein Powder
Pre-Workout Powder
Multi-Vitamin Tablets
Vegan Supplements
Flat Flex Resistance Bands
Fitonomy Waist Trainer
Fit Tank Top
Fitonomy claims their mobile application is easy to use and can be installed on most smartphones running Android or iOS. The application says it will help you keep track of your exercise sessions, caloric intake, and weight loss.
Most of the Fitonomy app features are free to use. However, to access the full capabilities, you will need to purchase a weekly or annual subscription.
Do Fitonomy Products Work?
According to research in Gastroenterology, exercise, diet, and lifestyle change may help people lose weight faster. Fitonomy says it allows you to lead a better lifestyle and achieve your body goals by providing weight loss supplements, tracking your diet, and giving you meal plans.
To get a better idea about the effectiveness of the supplement, we can look at some of the ingredient lists for the company's weight-loss ingredients. The ingredients in the Fitonomy Fat Burner and Pre-Workout pills include chromium picolinate, garcinia cambogia, dandelion root, raspberry ketones, vitamin C, taurine, and l-citrulline DL-Malate.
One study published in Nutrients shows that chromium picolinate improves your body mass by making you leaner. More research published in the scientific journal Nutrición Hospitalaria noted that garcinia cambogia has shown positive effects in assisting people in losing weight by helping them reduce their appetite, body fat and glucose, and cholesterol levels, though more research is needed.
In one study published in the Journal of the Americal College of Nutrition, vitamin C was shown to slightly improve fat burning in people who were trying to lose weight. Another study published in Current Opinion in Clinical Nutrition and Metabolic Care found that l-citrulline helps improve blood flow.
Raspberry Ketones have been shown to improve insulin resistance in animal studies published in Biomedicine & Pharmacotherapy, but few benefits have been recorded in humans.
Weight Loss
Fitonomy and Weight Loss
Fitonomy claims it uses exercise, diet, and supplements to help you lose weight and achieve your body goals. The ingredients contained in some of the brand's weight loss pills have been shown to improve overall health.
However, there isn't much research backing the blends in these supplements, making it hard to say if these products would be effective for weight loss.
Side Effects
Fitonomy Side Effects
Some users have reported having mild stomach issues, including diarrhea, bloat, and constipation, after using the Fitonomy Fat Burner. Other users reported getting mood swings and becoming irritable.
Other users complained of allergic reactions to the ingredients in some of Fitonomy's weight loss pills.
Cost and Where to Buy
You can purchase all of Fitonomy's products through their website.
The mobile application is available for download for free from the Google Play Store and the Apple App Store. To access all the features, you will need to pay either $39.99 annually or $8.99 weekly. Most of Fitonomy's weight loss supplements cost between $25-50, and they have sales and price drops from time to time on the company website.
Pros and Cons
Pros and Cons
Pros
Fitonomy combines workouts, meal planners, and exercise to help users shed excess weight.
There are Fitonomy products that are gluten-free and vegan to cater to all types of users.
Cons
Some of the Fitonomy supplements might cause mild side effects in some users.
The reccomended combination of supplements may end up being expensive.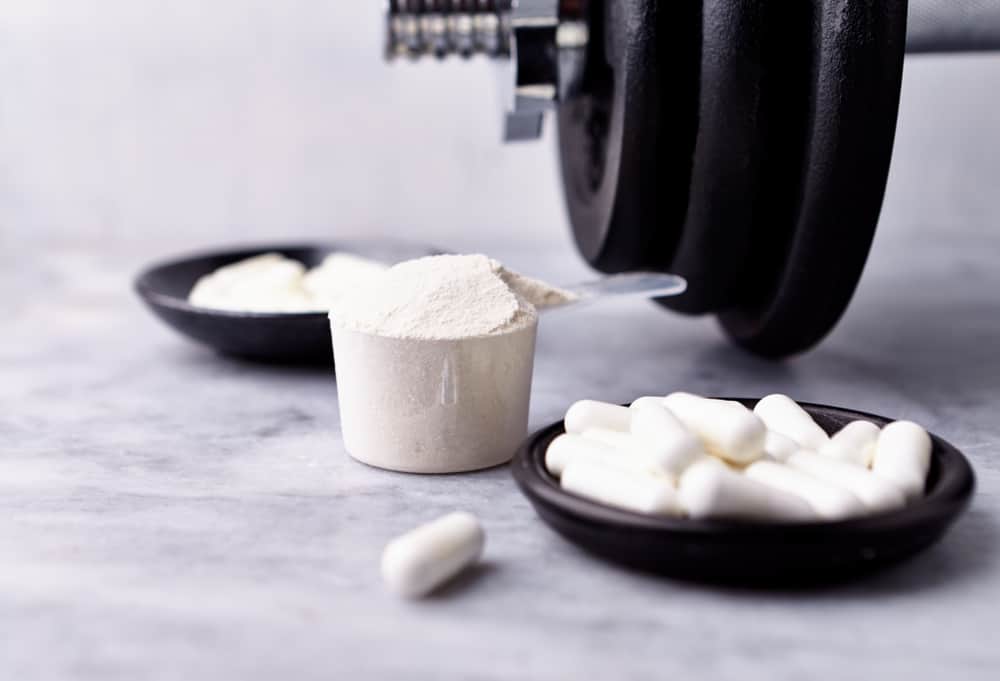 Bottom Line
Bottom Line on Fitonomy Results
Fitonomy claims to help users lose weight and improve get healthy, but is that true? Although some of the features from the company's app may help some individuals, many of the plans revolve around their supplements. With each supplement costing between $25-50, monthly costs can add up.
Additionally, though some of the supplements from Fitonomy are gluten-free and vegan, the ingredients may cause some side effects in some people. When it comes to losing weight, there are other options that are more customized to the user's needs, like Noom.
One of the reasons we love the clinically-researched weight-loss system from Noom is because it helps teach its users how to make healthier choices for themselves and their future health goals. Plus, their program offers tons of tools to help make the journey easier, like customized meal plans, 1:1 sessions with a health coach, an extensive food logging database, and even daily goal setting. If you are ready to take the next step, make sure to check out the free trial offer available from Noom – available for a limited time only!
Learn More About Noom »