Flat Belly 360 Review

- 15 Things You Need to Know
We just caught wind of an exercise and nutrition program called Flat Belly 360 and knew we had to get right into the details on the company, the workouts and the potential side effects. Since this program is so new, there aren't many customer reviews, and not much information provided, but that didn't stop our research team from diving straight into the scientific evidence behind the meal plan and workouts – are they effective? Questions are answered, and facts are laid out in this detailed review of Flat Belly 360.
Flat Belly 360 Readers:
Click here
to find out why we recommend trying Burn TS.
Overview
What is Flat Belly 360?
To start, Flat Belly 360 is an exercise and nutrition program by Afrifitness. This program is claimed to be "a simple and flexible nutrition program with everything you need to know," so naturally, we were excited to get started.
Flat Belly 360 is designed to show dieters what they can eat, how to get nutrition into their body for fuel and to how increase metabolism with certain foods.
Additionally, they offer detoxification recipes, "food swaps that will make it virtually suitable for anyone," but we'll circle back to that in a little bit.
Products Similar to Flat Belly 360
Company Behind Flat Belly 360
The company behind the program is called Afrifitness, created, owned and operated by Rachael Okesola. She's a self-claimed "fitness and weight-loss coach, business woman and dance enthusiast," on a mission to create a "huge" fitness community.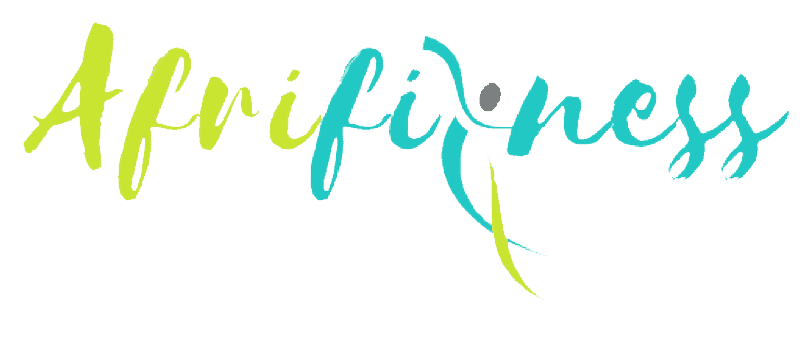 Scroll below for one of the best products we've seen over the last year.
How Did Flat Belly 360 Start?
Although Rachael started coaching fitness in 2014, according to the official Facebook page, Flat Belly 360 started in 2015. Since then, the social media page has acquired around 4,000 likes. This may not sound like much, but the Youtube page boasts 30,000 subscribers and videos with over 180,000 views – not too bad.
Other Products
Afrifitness offers a few other products in addition to the workout program. They include:
Afrobeat dance workout videos
Fitness challenges
Healthy African recipes
Claims
Flat Belly 360 Claims
Despite the severe lack of information on this company and workout program, one thing that's boldly posted for all to see are the claims. This makes sense, since the first thing you want to do is drive traffic to your site and widen a few eyes of potential customers.
The first claim is "dance yourself into shape." We've seen this before, so that's nothing new. The Flat Belly 360 program offers a high intensity, calorie-burning "afrobeat dancercise" that promises fast results while staying "fun."
Flat Belly 360 also promises a motivated workout that keeps your interest and "won't feel like you're working out."
Of course, the biggest claim is in the workout itself. A high energy, HIIT-style workout that fuses African dance with aerobics, making it a fun and effective way to lose weight and stay in shape.
Other claims:
Easy to follow
Tone your core
Strengthen your body
Target belly fat, waist fat and butt
Get in the best shape of your life
Tons of promises from a workout or supplement company aren't anything new to us – so until we look at the scientific research, we'll stuff our excitement in our pockets for now.
Meal Plan
Flat Belly 360 Meal Plan
Along with the workout program, Afrifitness offers a meal plan to stay in shape and lose weight. For $25 you get:
4 Week Fat Loss Plan
Easy To Follow Nutrition Guide
Simple Meal Plan
Plan Delivered Via Email
One-Time Payment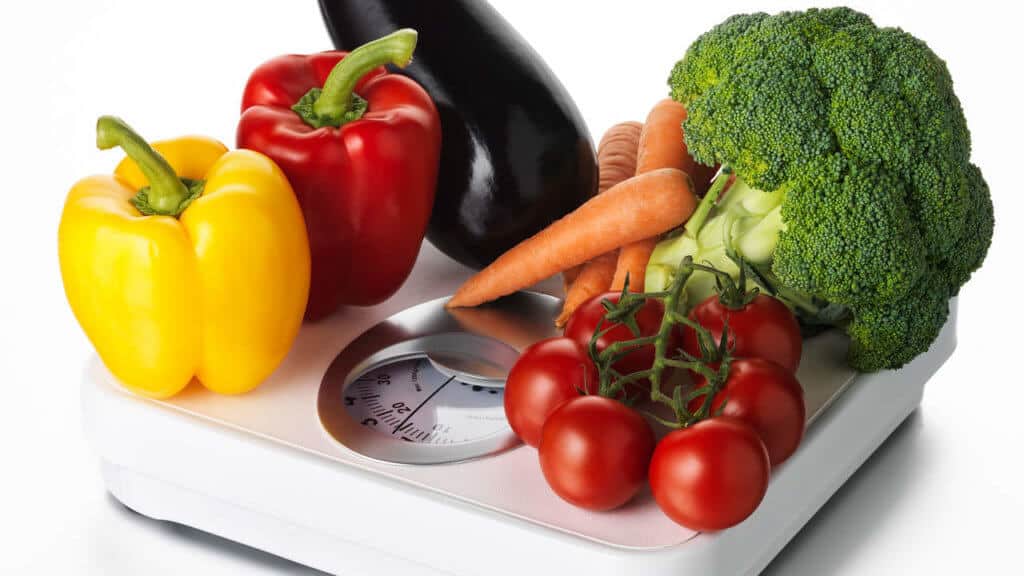 The one potential issue that stands out to us is that the meal plan comes in an email. We would be worried that, for $25, you get an email with nothing useful. Of course, we're not saying this is the case – but with the lack of information on this plan, we can only speculate.
The website says, "Give me 4 weeks and I WILL help you get that body you've always wanted." This sounds great and all, but maybe in 4 weeks you can hand out some more information on the meal plan so dieters can know exactly what to expect before shelling out cash.
Ingredients
Flat Belly 360 Ingredients
You won't find green tea or garcinia cambogia here – at least, we don't think so. There's no information on the meal plan provided, so it's nearly impossible to tell what the ingredients are and if they will work for weight loss.
What we do know is that it seems to focus on detoxifying the body. We've seen plenty of detox meal plans, supplements and drinks – so this was familiar territory.
Detox Programs
The problem with detox programs is that not all experts agree it's the way to go. WebMD says, "They're popular, but they aren't proven to do what they say they'll do: flush toxins out of your system. In fact, they may be risky and even backfire."
And they aren't the only ones. NBC News wrote a report on detox diets, "Vitamin deficiencies, muscle breakdown and blood-sugar problems — not to mention frequent liquid bowel movements — are some of the seriously unpleasant drawbacks to these plans, which are skimpy on solid foods and often call for laxatives."
We'll get more into the possible side effects of a detox diet later on, but for now, research tells us that the level of effort is high.
Weight loss might not be the end game if you're banking on a detox diet. "If your goal is weight loss, a detox diet might help you drop a few pounds, but you'll likely just gain it back. In the end, you haven't accomplished anything, and it's certainly not a healthy approach."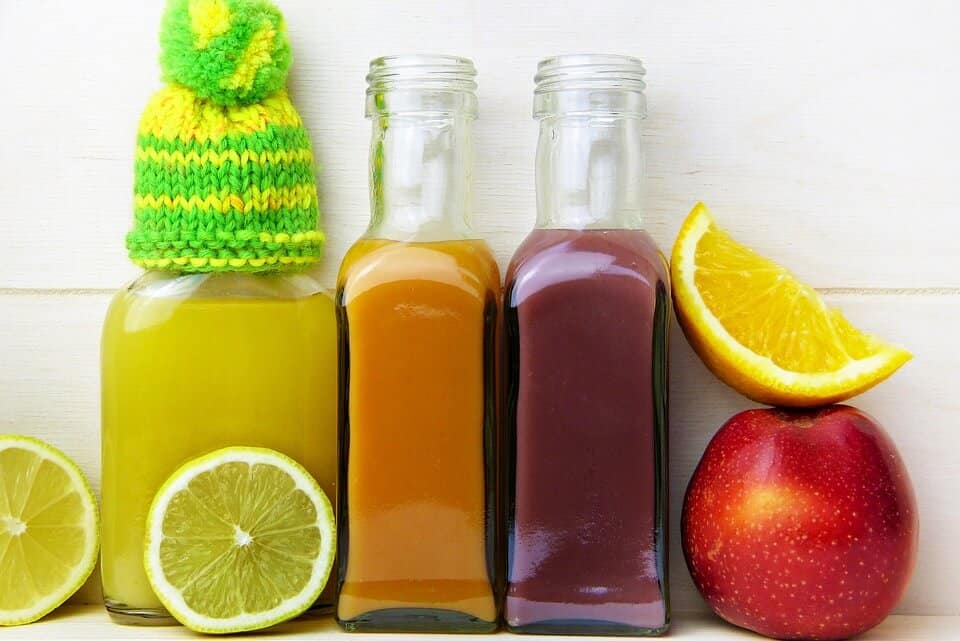 High Intensity Training
Some of the workouts provided by Flat Belly 360 are high intensity training exercises. These types of workouts may work for some, but others just find themselves falling flat after a few minutes.
A professor of kinesiology at Iowa State University, Panteleimon Ekkekakis, said, "If you can take an hour of exercise and squeeze it into one minute, there's a price to pay. The price is 100 percent intensity. It's undeniable that the experience will be unpleasant."
This makes sense, and we've seen high intensity workouts drop gymgoers like flies. However, Flat Belly 360 promises to be fun, motivating and effective – using catchy beats and music.
"Previous studies have also questioned whether the general population can safely or practically tolerate the extreme nature of the exercise regimen.
According to a report by Daily Mail, "Researchers from McMaster University in Ontario, Canada, in 2007 noted that HIIT requires 'an extremely high level of subject motivation'."
Dance Workouts
Dancing to workout sounds appealing – you can't really argue with that. If you want your workouts to remain fun, this is probably the way to go.
The British Journal of General Practice wrote, "The qualities and benefits offered by dancing depend on the form concerned but as a general rule, it improves physical health by developing strength, suppleness, coordination and balance in varying amounts."
We've seen it in Zumba – people get together, dance, have fun, and lose weight in the process. The only issue here is that Flat Belly 360 seems to be a bit more intense than Zumba.
As far helping with endurance, Harvard Medical School wrote, "A British study compared the way rock, dance, inspirational music, and no music influenced the performance of runners. Many of the athletes thought the music was helpful, but it did not appear to increase their endurance."
Does It Work?
Does Flat Belly 360 Work?
Currently, it's nearly impossible to tell if this meal plan and workout program does the job or not.
There are a few customer reviews on the official website, but could easily come from biased or paid-off posters.
Some high intensity workouts have been known to produce weight loss, and dance exercising, according to Better Health Channel, can deliver results – but in this case, time will tell.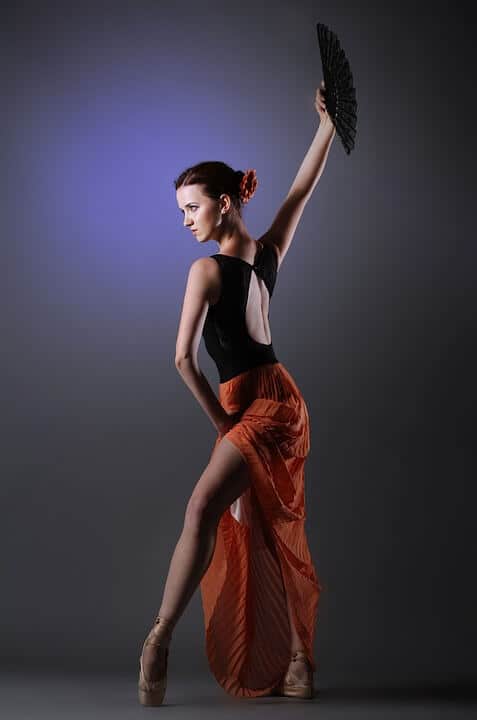 Benefits
Flat Belly Benefits and Results
There's no shortage of claimed benefits, but we wanted to get an idea of the results people are experiencing.
Unfortunately, it may be a little too early to get a solid understanding of user results, but this won't stop us from considering some of the benefits of dance exercising and high intensity training.
The Primary Care Companion to The Journal of Clinical Psychiatry published findings in support of exercising for mental health benefits.
Dancing comes in all forms, and while we aren't entirely sure which of those you'll be getting with Flat Belly 360, we know that there is evidence backing the benefits of dance.
PLoS One wrote that "different Salsa dance styles provide physiological stimuli adequate to promote health and fitness benefits, and perhaps more importantly, produce pleasurable experiences, which in turn might lead to an increase in adherence to Salsa dancing which likely provides exercise-like health benefits."
Another study in Complementary Therapies in Medicine concluded, "Results suggest that participation in partnered dance styles is associated with perceived improvements in physical fitness, cognitive functioning, social functioning, mood, and self-confidence, and that perceived benefits may increase as individuals dance more frequently and over longer periods of time."
Without knowing the exact dance routines or intensity, there's no way of knowing for sure what benefits Flat Belly 360 can deliver.
Weight Loss
Details on Flat Belly 360 and Weight Loss
As far as we can tell, dance exercising is a great way to stay motivated and have fun while working out, but there is very little information on the type of dance used in Flat Belly 360 and even less research provided on it.
If we shift focus to high intensity training, there is research to support it – but we don't know how intense these workouts are, so it's hard to determine if they will deliver results.
The Journal of Sports Science and Medicine wrote, "Measures of the enjoyment of the training program indicated that the Tabata (high intensity workout) protocol was significantly less enjoyable (p < 0.05) than the steady state and Meyer protocols, and that the enjoyment of all protocols declined (p < 0.05) across the duration of the study. The results suggest that although HIIT protocols are time efficient, they are not superior to conventional exercise training in sedentary young adults."
The Journal of Obesity touched on the effects of high intensity exercise on fat loss, writing that "The effects of HIIE on subcutaneous and abdominal fat loss are promising but more studies using overweight individuals need to be carried out."
If high intensity training isn't enjoyable to some people, and dancing keeps the workouts more enjoyable – it's hard to tell where exactly these workouts fit. If the balance is just right, they might deliver some results.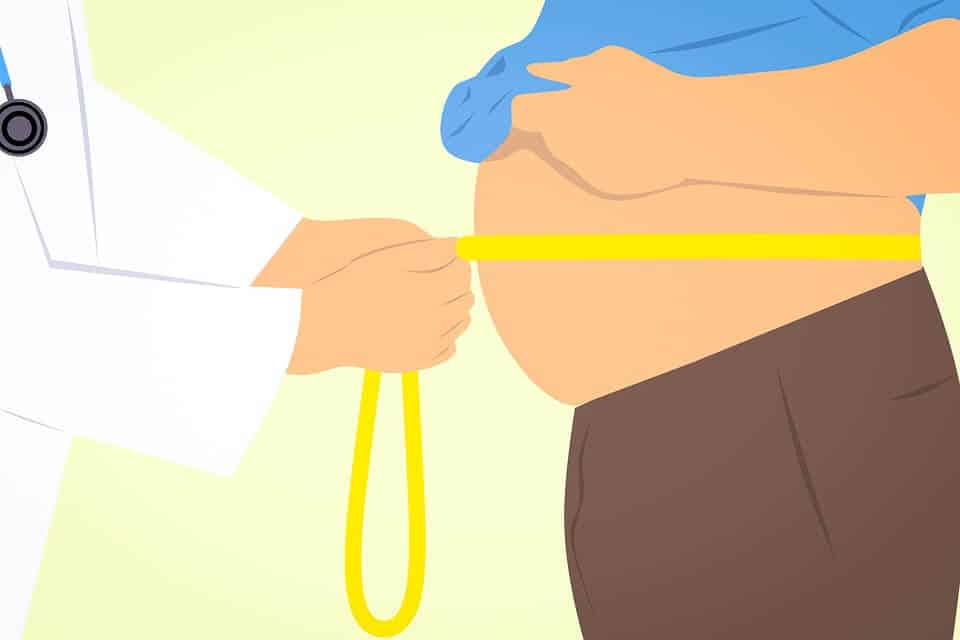 Directions
How to Use Flat Belly 360 and Other Workouts
At this point, all we know is that there is very little information on the Flat Belly 360 meal plan other than its detox diet connections.
Other Workout Programs
There are 10 videos on the website, each one of them around 20 minutes. These videos include:
30 Day Booty Challenge Level 1
30 Day Booty Challenge Level 2
30 Day Booty Challenge level 3
Fat Burning Cardio Dance Workout
Cardio and Core Dance Workout
Stretching Dance Working
High Intensity Dance Workout
Legs and Booty Dance Workout
Shift and Shape Arm Workout
High Intensity Dance Workout
Side Effects
Potential Flat Belly 360 Side Effects
The Flat Belly 360 meal plan side effects haven't been determined since there aren't many platforms for users to come forward and talk about them.
There are, however, some known side effects of detox dieting.
NBC News wrote a story on the side effects of detoxing, "experts say there's little evidence that extreme regimens such as the Master Cleanse or Fruit Flush do anything more than lead to unpleasant, unhealthy side effects."
According to Our Everyday Life and The Natural Fertility Company, detox diets can lead to:
Headaches
Digestive issues
Emotional side effects
Skin imbalances
Fatigue
Weight loss and weight gain
Other side effects include: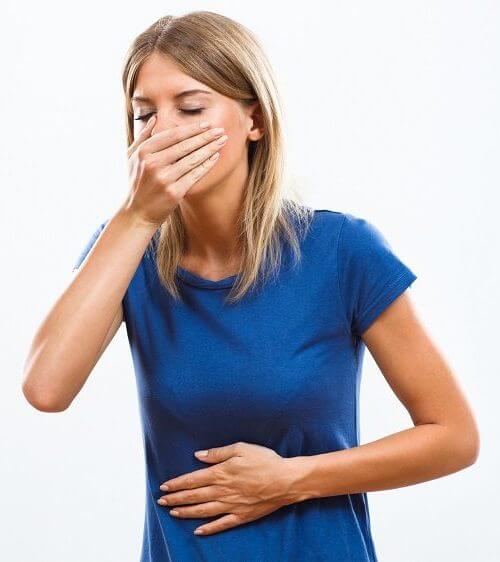 Warnings
Flat Belly 360 Product Warnings
At this time, we don't see any product warnings given by the company.
WebMD does have this to say about detox diets: "We've heard a great deal about detox diets in recent years. But it's all hype with no health benefits.
There are many ways to get your body clean and healthy. This isn't one of them."
However, we don't know enough about this meal plan to link any specific warning to it – just know your body and call a doctor if you are unsure of anything you are putting into your body…or keeping out.
Lawsuits
Flat Belly 360 Lawsuits
There are no lawsuits filed against Flat Belly 360 or Afrifitness.
Flat Belly 360 Alternatives
When it comes to meal plans and workout programs, there are no shortage of alternatives out there. If there isn't enough information floating around on Flat Belly 360, you can always check out these similar programs.
5-Day Detox
Skinny Fox Detox
Bottom Line
The Bottom Line on Flat Belly 360
It's hard to say whether this meal plan or the workouts will deliver the weight-loss results you expect. The meal plan in particular is very vague, and the severe lack of information is something we can't just sweep under the rug here. We get that it's new, but the customers should get something other than just claims.
Flat Belly 360 Cons:
Lack of information
No scientific evidence given in support of the program
It's still new – not many customer reviews to go by
If you want to lose fat and increase your energy levels, choose a product with plenty of information on it from a trusted company with tons of positive customers reviews.
We're all about exercise for a healthy, long life, but there's more to weight loss than burning calories. There's a place for supplements in some people's daily regimes, and supplement efficacy is growing.
Among the best supplements we've seen this year is called Burn TS. The formula is made up of four ingredients, and research shows the ingredients may support metabolism, improve hunger control, and promote increased weight loss. The makers didn't just pick the ingredients out of a hat – hundreds were reviewed, and only the best of the best made the cut.
When the company found out people were reporting results in as little as 14 days, they decided immediately to offer multiple-bottle discounts of Burn TS, a no-questions asked money-backed guarantee and also offer discounted bottles on Amazon.
Learn More About Burn TS »