Flat Tummy Shake It Baby Review

- 12 Things You Need to Know
Flat Tummy Shake it Baby Shake is a meal replacement shake that is marketed toward women. With its Pepto Bismol pink color, and repeated use of the word "babe," this meal replacement shake claims to give users the best ingredients to help "move" that stubborn weight. Does this meal replacement shake offer "all the best things a babe could ask for?" Our research team noted that at 130 calories per shake, substituting the recommended 2 meals with a shake would have dieters on an extremely low-calorie diet, which is discouraged by most health and wellness experts as a solution for long-term weight loss.
It only took a few minutes for our research team to come across another bothersome issue. The Flat Tummy website shows users LOVE the product with 5 out of 5 stars, but head over to Amazon and that number drops to 3 out of 5 stars. Let's find out what else we discovered about this meal replacement.
Flat Tummy Shake It Baby can be purchased through their Official Site.
Flat Tummy Shake It Baby Readers:
Noom
is offering our readers a
free trial
, for a limited time.
Click here
for this special offer!
Overview
What is Flat Tummy Shake It Baby?
Flat Tummy Shake it Baby, not simply called Flat Tummy Shakes, is a weight loss shake that helps you cut calories. It involves replacing one or two meals daily with Shake it Baby shakes. This, in turn, helps control your appetite and kill food cravings, so you eat less and lose weight.
The shakes provide substantial protein, vitamins, and minerals, fiber, digestive enzymes and probiotics to assist with overall wellness. It's said to be three times more effective than diet and exercise alone. Here are the ingredients in a Shake it Baby protein shake:
Plant-based protein
22 vitamins and minerals
Digestive enzyme blend
Probiotics
50 fruits and vegetables
Flaxseed
Dietary fiber
Also, Shake it Baby is 100% vegan, free of gluten and dairy, and has no added sugar. This program is mostly marketed to women, but men can use it as well.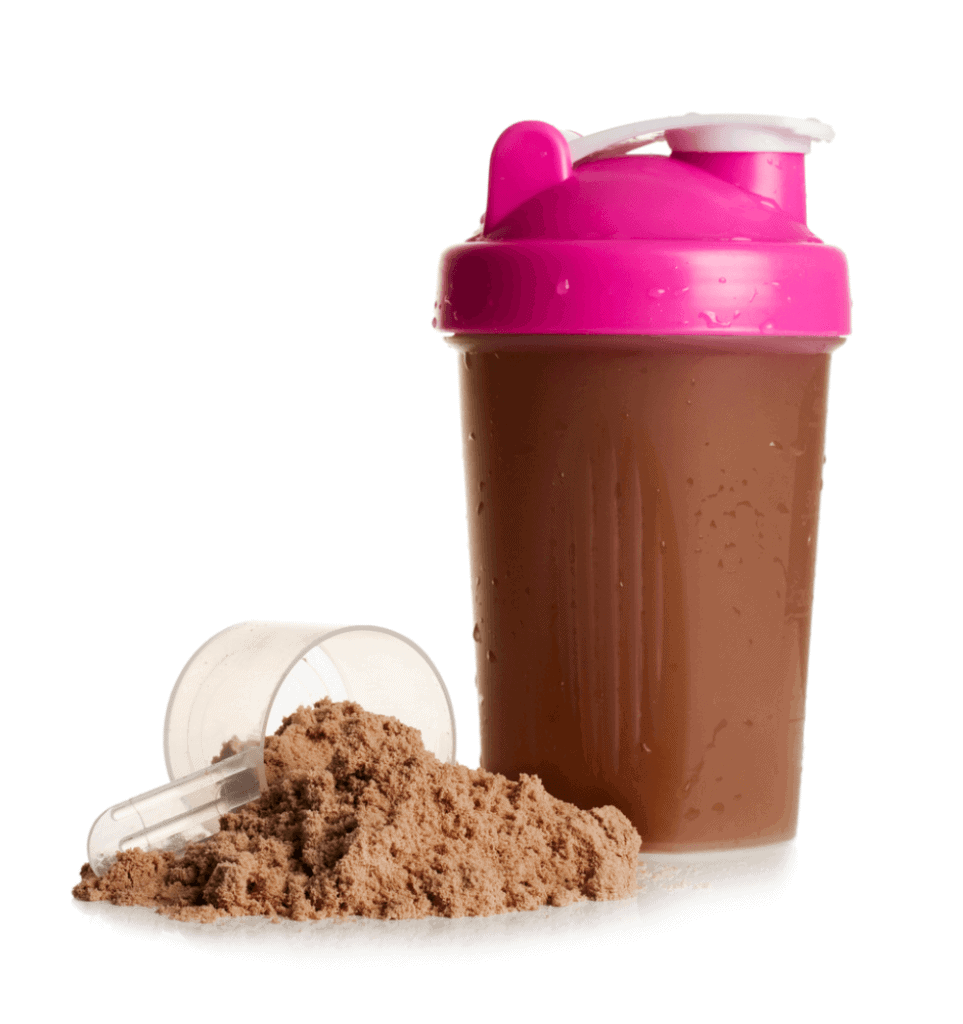 Products Similar to Flat Tummy Shake It Baby
Directions
How to Use Flat Tummy Shake It Baby
To follow this diet program, you need to drink these shakes Monday through Friday. You start on Monday with a Shake it Baby Extra Kick Monday shake packet. This is added to eight ounces of water and consumed in place of a meal.
Tuesday through Friday you stick to the Shake it as Usual shake packets (in place of meals). But don't forget the Flat Tummy Tea. The company states to use this product first to flush out your digestive system, minimize bloating, boost energy and support your metabolism.
Activate Tea
Contains ten natural ingredients to boost metabolism, support digestion and boost energy. This tea is consumed in the AM to get you started.
Cleanse Tea
Claims to contain seven natural ingredients to detoxify the digestive tract and remove toxins and impurities to encourage a flat tummy. This drink is for in the evening and works while you're sleeping.
Naturally, some people want to know if you need to exercise with Shake it Baby.
While regular exercise is not mandatory, it will might help improve your overall results. Not only in regards to weight loss but health and fitness as well. Research has shown that getting in at least 150 minutes of moderate aerobic activity (or 75 minutes of vigorous activity) per week may improve overall health and weight management results.
According to the International Journal of Exercise Science, strength training at least two times a week is also recommended (all major muscle groups should be involved). If you're wondering if you can still eat the foods you love while on the Shake it Baby program, the answer is yes.
According to the website, you do not have to cut out any specific foods or follow a "super strict" diet plan. You will need to cut calories and cut out at least one meal per day. The truth is if you don't create a calorie deficit, you will unlikely see any weight loss results at all.
Scroll below for one of the best products we've seen over the last year.
About Flat Tummy Co
There is not a great deal of info presented on Flat Tummy Co. It does not show up on the Better Business Bureau website.
Regardless, this company says they offer natural, safe and gentle products to help with internal cleansing, weight loss, appetite control, and achieving a flat tummy. It's unclear when this company was founded (appears to be 2016).
There is one other diet product offered by this brand, and it is Flat Tummy Tea.
This herbal supplement is said to cleanse the system, reduce bloating and support digestive health. It sells for $66 (4-week program) or $51 (2-week program).
Flat Tummy Co also offers a few "flat tummy tips" on the official website to help people slim down and achieve that flat stomach they're after. There are even some Flat tummy Shake it Baby reviews posted.
Flat Tummy Tea Affiliate Program
Anyone with a website or blog can sign up to be a Flat Tummy Tea Co affiliate. Several celebrities, including the Kardashian sisters, are Flat Tummy Tea Co affiliates. Affiliates post articles, reviews and before and after photos on their website. When someone makes a Flat Tummy Tea Co purchase through the banner on an affiliate's website, the affiliate makes a commission.
Flat Tummy Tea Co affiliates earn a 20% commission on any product purchased by a new customer. They also earn a 5% commission on purchases made by existing customers. There is no charge to become a Flat Tummy Tea Co affiliate.
Flat Tummy Tea Co offers affiliates access to exclusive promotions for their followers.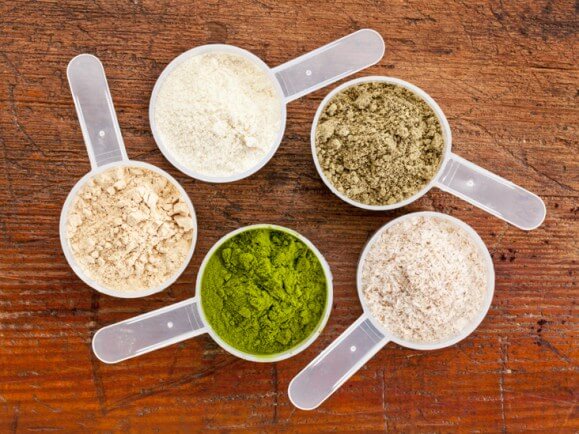 Flavors
Flat Tummy Shake It Baby Flavors
There are only three Shake it Baby flavors to choose from – for the entire program. That's not exactly the best way to hop into the market.
Vanilla Pod
Chocolate
Strawberry
Both Flat Tummy Shake it Baby shake flavors are said to have a mild taste (not too strong). You can add fruit to these meal replacement shakes to change up the flavor and add more nutrients.
There is a Flat Tummy Tea, which is offered by the same brand, Flat Tummy Co, but it is not necessary for the Shake it Baby weight loss program.
Flat Tummy Shake It Baby and Weight Loss
So, you're probably wondering what causes weight loss with the Shake it Baby diet. You are replacing one to two meals per day with this shake.
Note that each serving of Shake it Baby only contains 125 calories with 8g of carbohydrates and 21g of protein. In short, you are creating a calorie deficit by replacing meals.
Naturally, you will see more significant weight-loss results if you replace two meals each day and incorporate some exercise to burn off more calories.
The more you exercise and the fewer calories you consume, the more weight you will drop.
As the Mayo Clinic points out, "Because 3,500 calories equal about 1 pound (0.45 kilogram) of fat, you need to burn 3,500 calories more than you take in to lose 1 pound.
So, in general, if you cut 500 calories from your typical diet each day, you'd lose about 1 pound a week (500 calories x 7 days = 3,500 calories).
You could lose weight without the Shake it Baby meal replacement shakes. All you need to do is cut out some calories.

Ingredients
Flat Tummy Shake It Baby Ingredients
Plant Based Protein
An alternative to animal-based proteins that comes from sources such as soy, peas, edamame, beans, brown rice, legumes, seeds, nuts, and corn.
Flaxseed
Also called flax or linseed, this is a plant used in cooking and to make oil. According to the Journal of Cardiovascular Pharmacology, "Flaxseed and its components may improve cardiovascular health."
Fiber
Fiber is an indigestible carbohydrate from foods sources such as beans, legumes, fruits, vegetables, nuts, seeds and whole grains.
It passes through the digestive tract and helps with bowel movements. A study in the journal Nutrition concluded, "the addition of functional fiber to weight-loss diets should…improve success."
Digestive Enzymes
It should be noted that there is not much evidence evaluating the oral consumption and effectiveness of digestive enzyme supplements. The three classes of digestive enzymes include proteolytic enzymes for digesting protein, lipases for digesting fat, and amylases for digesting carbohydrates, says Current Drug Metabolism.
Super CitriMax
This is a clinically-studied patented version of hydroxycitric acid (HCA); taken from the Southeast Asian fruit garcinia cambogia. According to the Journal of Obesity, "people who took garcinia cambogia lost about 2 pounds more than people who didn't take it." Also, research presented in the journal Nutricion Hospitalaria concluded "studies suggest positive results about the effectiveness of the GC on the weight loss process."
Probiotics
These are live microorganisms, which are also referred to as good bacteria for the gut, says the National Institutes of Health. They are found in foods like yogurt, kefir, sauerkraut and miso. A study in ISRN Nutrition concluded, "There is increasing evidence in favor of the claims of beneficial effects attributed to probiotics."
Side Effects
Flat Tummy Shake It Baby Side Effects
There are no side effects mentioned for the Flat Tummy shake. However, this does not mean you will not experience any negative effects.
As with other meal replacement weight loss programs and protein shakes, you could potentially notice the following side effects:
Bloating
Gas
Feelings of hunger
Changes in bowel movements
Digestive discomfort
Upset stomach
A lot depends on how your body responds to the ingredients in Shake it Baby Flat Tummy shakes.
Cost
Flat Tummy Shake It Baby Meal Replacement Cost
As for the price of Flat Tummy Shake it Baby products, there are a few different options mentioned on the official website. Here is a breakdown of the choices you have:
4 Week Program $89 (20 packs)
2 Week Program $69 (10 packs)
Subscribe and Save $79 (for four weeks)
There does not appear to be a fee for shipping and handling. As for a return policy, Flat Tummy Co does not issue any refunds unless the product itself is faulty in some way.
In other words, there is no 100% satisfaction guarantee, and you won't get your money back.
Where to Buy
Where to Buy Flat Tummy Shake It Baby
You need to buy Shake it Baby directly from the Flat Tummy Co website. It is available to order with or without a subscription (for discount purposes). We did not find Shake it Baby for sale through other online stores or dealers.
Flat Tummy Shake It Baby Alternatives
There are countless diet shake options and meal replacements out there that work like Shake it Baby. It's essentially all about replacing up to two meals a day with a low-calorie shake, and here are some alternatives to Flat Tummy Shake it Baby:
What Users Are Saying
"I've been taking this since March 23rd, I've lost 3lbs so far. Which is great. I've been doing 1 scoop instead of 2 scoops and once a day. I've been drinking it in smoothies because that's the only way I can stomach it. There is sooo much good ingredients in here, but it's been making me constipated so bad where I can hardly function. And the taste is awful. Tons of pros and cons. It's a "meal replacement" but I do not feel full after I've drank it."
"If you're sensitive to taste, it tastes like vitamins and plastic. But I like the ingredients and so far it's very filling and working as a meal replacement."
"My wife followed the instructions to a T and saw a little weight loss, not much though. They were also quite filling. All that said, the price for these are absolutely insane. You might as well join a gym/health club – they'd cost the same."
Bottom Line
The Bottom Line on Flat Tummy Shake It Baby
There's no doubt that Flat Tummy Shake it Baby offers a good array of vitamins and minerals and probiotics to support both digestive health and overall nutrition. This meal replacement shake also provides a good amount of protein and fiber for staving off hunger and replenishing muscles. On the other hand, here are a few concerns we have about this diet program:
There are some discouraging Shake it Baby reviews posted around the web.
These shakes may leave some dieters feeling a bit hungry, especially if two meals a day are replaced. After all, they only offer 130 calories per serving.
There is no solid 100% money-back guarantee posted on the official website.
If you want to flatten up that tummy area and drop a few pounds, we suggest trying a program that is clinically-tested and proven, customizable and doesn't promote restrictive dieting.
Among the best weight support apps we have seen is one called Noom. Noom offers its users everything they need to start making healthier choices and lose extra weight the right way.
Dietspotlight readers can get a free trial of Noom for a limited time offer. Check it out before time runs out!
Learn More About Noom »