Food Lovers Diet Review

- 18 Things You Need to Know
This review is what happened after I obsessed for weeks over Food Lovers Diet. Our research team focused on all parts of the diet plan, including the Food Lovers Diet food list, potential side effects and relevant studies backing the claims. Then, we gathered the details to give you the facts you need.
Food Lovers Diet can be purchased through their Official Site.
Food Lovers Diet Readers:
Noom
is offering our readers a
free trial
, for a limited time.
Click here
for this special offer!
Overview
What is the Food Lovers Diet?
The Food Lovers Diet is a weight loss program that Provida has designed under the watch of one of the company's authorized nutritionists, Robert Ferguson.
The diet claims to allow its users to eat whatever they like through a process that involves eating the right food combinations and having meals or snacks several times a day.
The Food Lovers Diet teaches you the difference between fast and slow carbohydrates.
It also teaches you how to combine these carbohydrates with the right proteins and the appropriate fats on your plate to get the fat-loss you desire.
According to the developers of this diet, it is possible to lose three pounds per week. This, they say, is dependent on your initial weight before taking up the program.
How Did the Food Lovers Diet Start?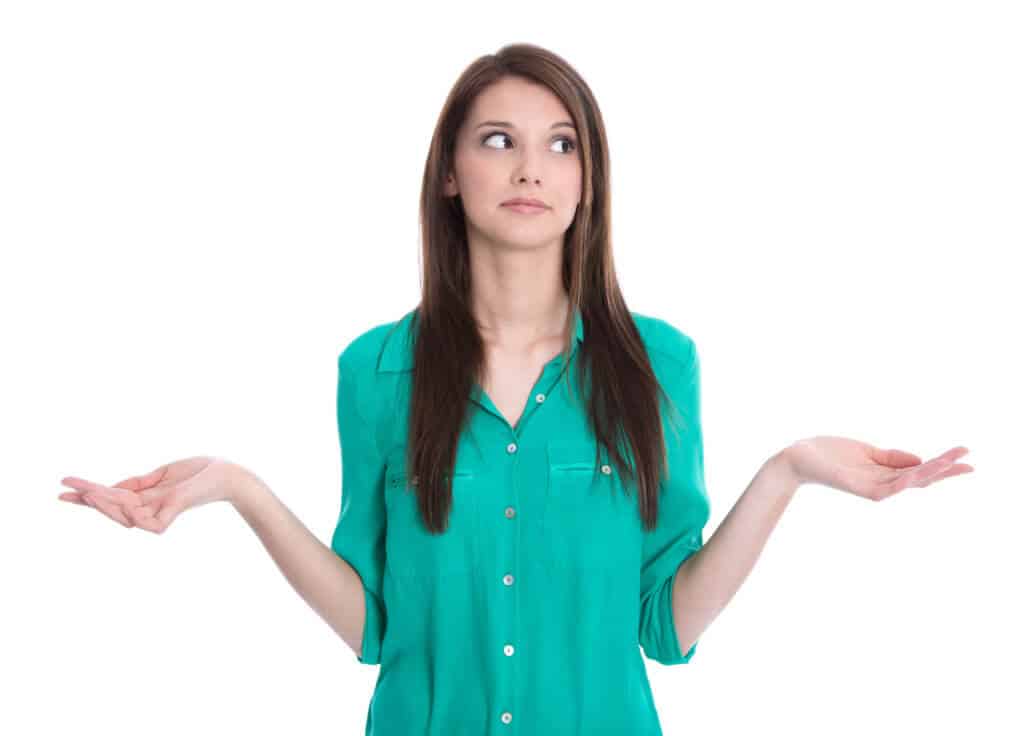 The need for a healthy eating plan that promotes the consumption of fruits, lean proteins, healthy fats, whole grains, and non-starchy proteins led to Provida, under Ferguson's watch, to develop the Food Lovers Diet.
The desire to establish a plan for people who love food further drove this invention; a plan that would enable them to continue having their favorite meals, even if it was in regulated amounts.
The food program groups into two classes: the first starts off with a 21-day metabolism speed-up, followed by a long-term diet plan.
Food Lovers Diet Company Profile
Name: Provida Life Sciences

Headquarters: California, United States

Address: PO Box 16699 Encino, CA 91416-6699

President: Brian Archibald

Telephone number: (818) 377-2800

BBB rating: D-
Scroll below for one of the best products we've seen over the last year.
Claims
Food Lovers Diet Claims
It is undeniable: weight loss is a challenge for many. If only we could eat without putting on so much weight.
According to the Food Lovers Diet, when your plate of fat-loss food has the right portions of proteins and the specified carbohydrates, then the plan should help speed up your body's metabolism rate, which should help burn fat and lead to weight loss.
However, a lot of its marketing appears to be misleading. For example, chocolate cake that you can see on the web is only available in the maintenance phase. The diet encourages dieters to skip the chocolate cake and go sugar-free.
Food Lovers Diet Menu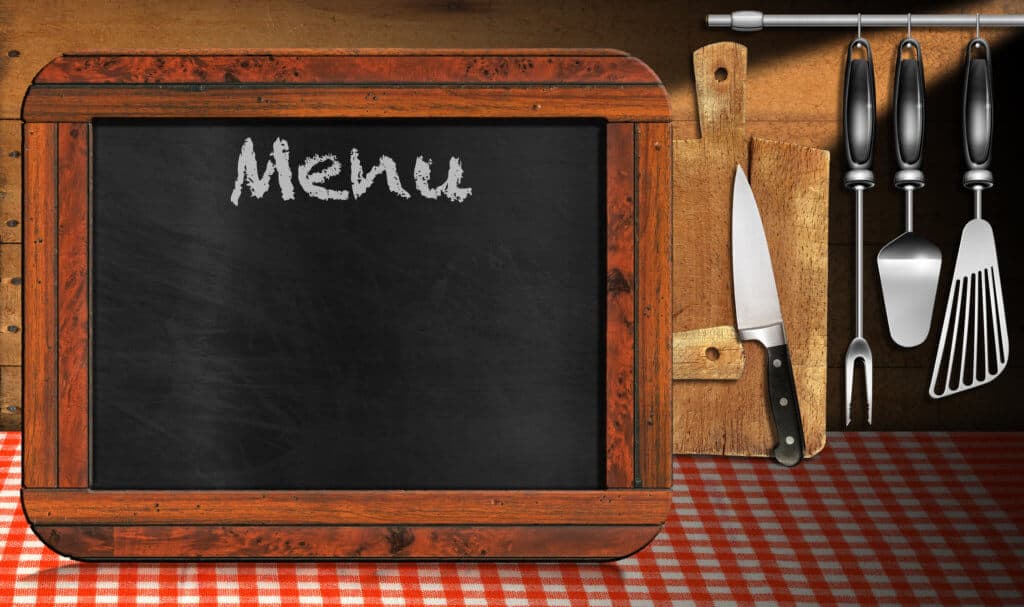 As Provida provides it, the following foods in the Food Lovers Diet sample menu (fat loss program) should be beneficial in helping you attain your weight loss goals.
The ingredients include:
Fast carbohydrates
Potatoes
Whole grains
Some fruits
Fats
Proteins
Eggs
Chicken breast
Lean meats
Fish (occasionally)
Slow carbohydrates
Carrots
Squash
Some fruits
Zucchini
"Free" carbohydrates
Cabbage
Cucumbers
Mushrooms
It also allows coffee, diet drinks, tea, club soda, albeit sparingly.
Does Food Lovers Diet Work?
Although the company has built Food Lovers Diet on solid ground, it makes some unrealistic promises which have no scientific proof. For instance, there is no evidence that it will enhance your metabolism rate after three weeks of emphasizing meal pairing. In fact, Marisa Moore (MBA) refutes it by saying it is not grounded in scientific research at all.
In addition, the Food Lovers Diet claims it can help users lose at least 5 pounds of water-weight in a month but, once again, no studies support this.
The supplements that you will need to take along with the diet do not necessarily enhance metabolism or promote weight loss.
The only thing they may achieve is the prevention of a deficiency in other nutrients when you are on the Food Lovers Diet plan. In addition to portion control, the diet recommends you to have the metabolic fat fighter, which works in five ways.Unfortunately, there is no proof that this is a safe method, let alone effective.
Food Lovers Diet Success Stories
Nonetheless, Provida shares some Food Lovers Diet success stories. The eating plan could, however, cause notable weight loss, even after the 21 days. The fact that the diet aims to reduce the number of carbohydrates per serving makes it achievable.
Benefits & Results
Food Lovers Diet Benefits and Results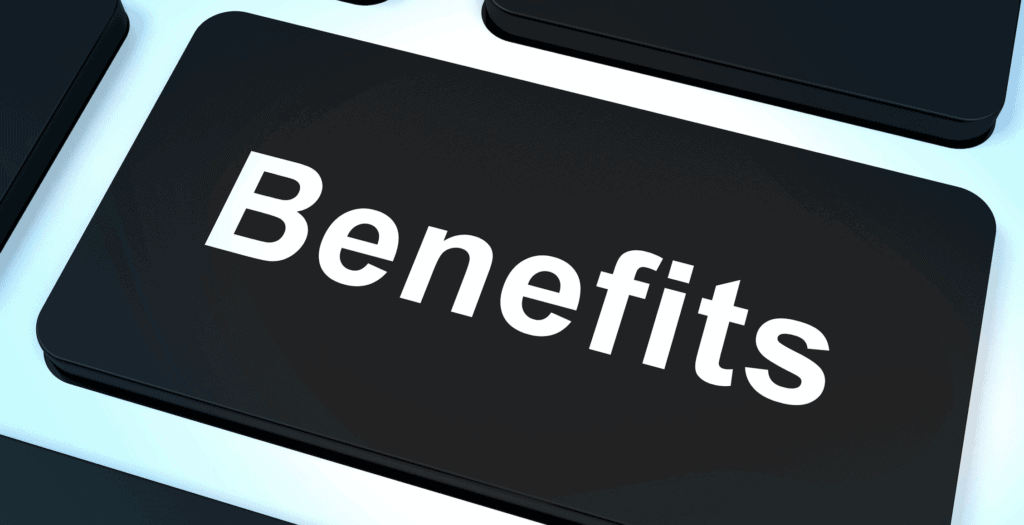 As we already said, the Food Lovers Diet claims to bring you a host of benefits. Food Lovers Diet reviews mention several benefits from this diet. Some of these include:
No need to starve yourself to experience some weight loss.
Don't have to go through the hassle of counting calories when you are under the weight observation plan.
You don't have to introduce pre-packaged foods; you just follow the Food Lovers Diet sample menu.
The plan is easy to work with and stick to.
You do not feel hungry – you are allowed to eat something after every 3 hours.
Users can still enjoy sugar and wheat products. (This may not be 100% true because the meal plan requires you to reduce sugar intake among other products.)
You're allowed to have snacks in between meals.
Users are able to watch what they eat, wherever they are, by following the Food Lovers Diet online.
Programs
Food Lovers Diet Programs
You get to choose the most appropriate plan for you. The available plans are:
Classic Home System
The New Online program
Food Lovers Premium
You are probably wondering what the difference is between the above programs if they are all for the same purpose.
Well, here is a breakdown of what you can expect from each program according to the plan's home page.
You can try the Food Lovers Diet free to find the best option for you.
Classic Home System
This program allows you to eat all your favorite foods and lose all the weight you want. Many may find that this, in itself, sounds unrealistic.
There is also the assertion that it will give you real-world results. I imagine this is to motivate the users.
You will also get a couple of free goodies, which include a 21-day metabolism guidebook (which has the Food Lovers Diet plan sample menu), workout DVDs, and cookbooks.
New Online Program
If you are always on the move or busy with your career, the Food Lovers Diet says this is the appropriate product for you. They claim that this online program is useful for wine and food lovers' diets. According to research in the FASEB J, wine may actually help with fat loss, if you're a rat.
The program will provide you with step-by-step guidelines for achieving the body that you desire. It will also provide you with the Food Lovers Diet plan and sample menu.
It offers ease of accessibility: you can access the Food Lovers Diet online on your mobile phone, computer, or iPad. All you need is internet access. This is the best plan according to the Food Lovers Diet reviews.
The program also claims to offer you customized help. That's right. The help you get will be tailor-made for you to ensure you get the best results in the shortest time possible. This sounds great, but its attainability is something one can be sceptical about.
Food Lovers Premium
This offers a combination of the results you get from the Classic Home Program and the online program.
Food Lovers Premium, assures you of a very effective plan that 'simply cannot fail.' Further, it guarantees weight loss and a smaller waistline at unimaginable speed.
Food Lovers Diet and Weight Loss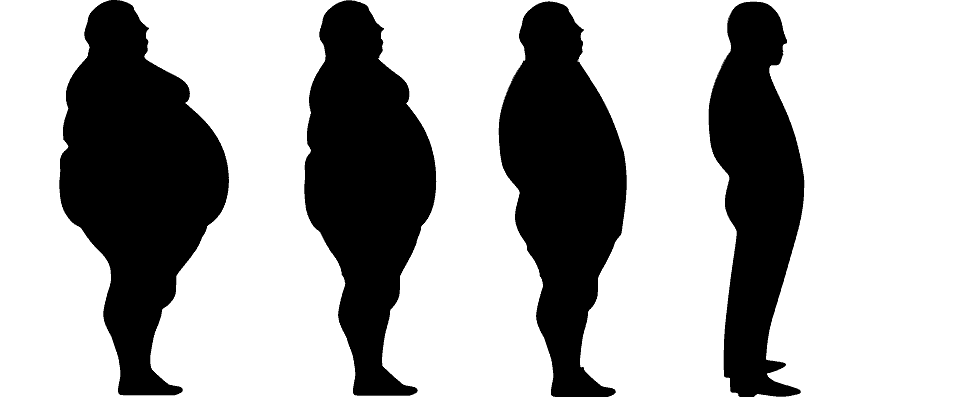 The company designed the program to work on the assumption that combining the right amounts of set carbohydrates and proteins should help speed up your body's metabolism, which in turn helps burn excess fat, leading to weight loss.
The secret of the plan is said to lie in the fact that fast carbs easily convert into sugar, which will increase your insulin level.
Slow carbs, on the other hand, are absorbed much slower and do not have a substantial impact on sugar or the body's insulin.
By exploiting these features, the Food Lovers Diet aims at helping the body by managing the carbohydrates once it takes them in alongside the right protein portions.
According to Ron Dudek, it is possible for your body to burn fat by giving it the right foods. Ron Dudek is a researcher at East Carolina University who specializes in obesity.
According to this researcher, too many carbohydrates taken in trigger an increase in blood sugar and consequently, the body's insulin goes up. Insulin is a hormone responsible for fat deposition and accumulation. Dudek says that if you can control carbohydrates by taking them along with a light protein, then the insulin levels do not go up, and instead of accumulating fat, your body burns it up.
Following the Food Lovers Diet
This plan starts off with a program that runs for three weeks but provides you with the Food Lovers Diet for free.
After the 21 days, your body is supposed to have undergone a metabolism makeover.
Throughout the three weeks, you will undergo a diet plan that aims at getting you accustomed to healthy eating habits that will help you in the long-term goals of weight observation and monitoring.
It will introduce you to habits that the diet considers healthy, such as:
Drinking water
Having breakfast
Regular exercises
Eating more fiber
Reducing your sodium intake
Having enough rest.
Food Lovers Diet Instructions
The Food Lovers Diet requires you to have three meals a day. It then allows you to have a snack every 2-3 hours.
All these intakes should follow the guidelines of the foods the diet considers 'proper' and in the stipulated portions.
The meals should contain both proteins and carbohydrates. For men, the total calorie intake should be at least 1,500 while women should strive to have no less than 1,200 calories.
You can access the Food Lovers Diet online for free and sample the plans and read complaints.
In addition to the right proportions, being on the Food Lovers Diet requires you to have 12 glasses of water every day. Each glass should be eight ounces. On top of this, you should drink eight more ounces for every 20 minutes of exercise time on a daily basis.
This may sound like too much water, but the program claims that it is the excessive amount of water that will help flush out up to five pounds of unwanted fats within a month.
Exercise is another important content of the plan. It will provide you with workout videos, which aim at motivating you as you take up the challenge.
Upon purchasing the Food Lovers Diet, they provide you with a cookbook, motivational videos, workout videos and guidelines, success stories and testimonials, and a guideline on how to access the online community for support.
Maintenance Plan
Food Lovers Maintenance Plan
After the 21-day program, the plan allows you to progress to the five-week Food Lovers for Life phase. Unlike the 3-week plan, this one offers you more freedom. Though it does recommend it, this stage allows you to consume alcohol, sugar, fried foods, and refined flour.
Despite allowing you to have these foods, it encourages you to stick to the less-fatty options. For instance, it may ask you to go for oven-fried meals as opposed to deep fried ones.
Foods not recommended for people on the Food Lovers Diet
According to designers of the plan, the following foods are not good for you while on the Food Lovers Diet:
Saturated fats
Enriched flavors
Hydrogenated oils
High-sodium intake
Corn syrup
Alcohol
These, along with most processed foods, are a possible cause of a slower metabolism. According to the Journal of Midwifery and Women's Health, a diet, "emphasizing healthful unsaturated fats, whole grains, good protein "packages," and fruits and vegetables; limiting consumption of trans and saturated fats, highly refined grains, and sugary beverages," is the best for your health.
Side Effects
Potential Food Lovers Diet Side Effects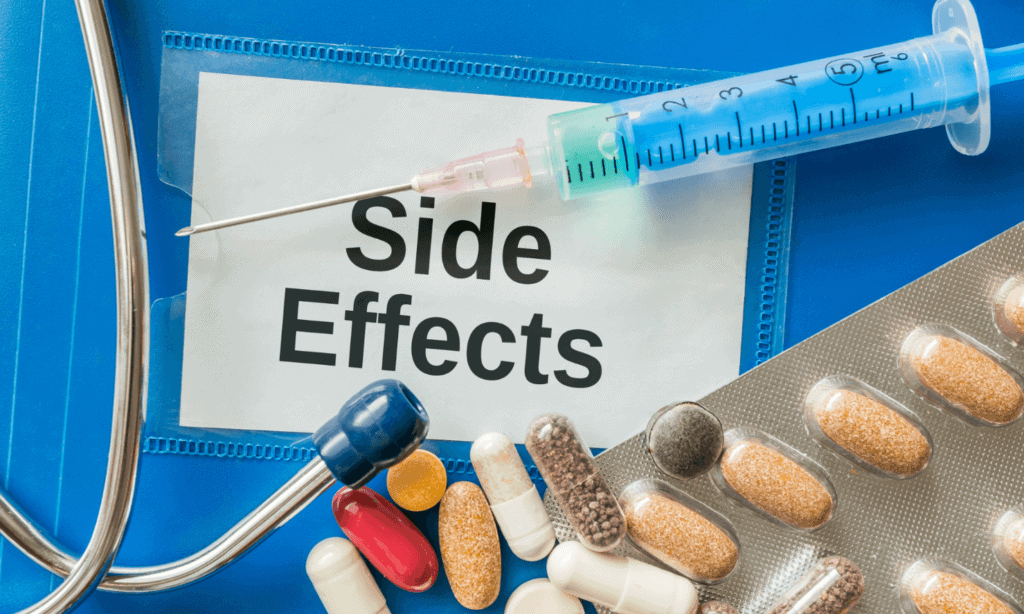 Basing this diet on the controlled intake of carbohydrates and proteins, people on it could end up with a deficiency in other important nutrients such as calcium, magnesium, and vitamin D.
This is because the diet only tells you how to eat the right portions of carbs and proteins, but does not factor in the need of these other, equally important, nutrients.
Product Warnings
Food Lovers Diet Product Warnings
Despite assuring you that you can eat whatever you want and still experience some weight loss, the Food Lovers Diet gives you the following warnings while under the Home Plan or trying the Food Lovers Diet plan free online:
Avoid deep fried foods
Reduce alcohol intake
Avoid refined flour and related products
Stay away from sugar whenever possible
No soda, hydrogenated oils, saturated fats, and so on while under the plan.
As is the case with many food plans, the Food Lovers Diet plan recommends that you seek your health providers approval before commencing any of their plans.
Food Lovers Diet "Fat Loss Plate"
Some examples of the protein-centered meals that people on this diet will eat.
The three different versions of this plate are:
A: 1 protein +1 fast carb + 1 slow carb (e.g. spaghetti, meatballs, and a side salad)
B: 1 protein +3 slow carbs (Entree salad with chicken on the grill)
C: 1 protein and 1 fast carb (turkey sandwich)
Any Food Lovers Diet Lawsuits?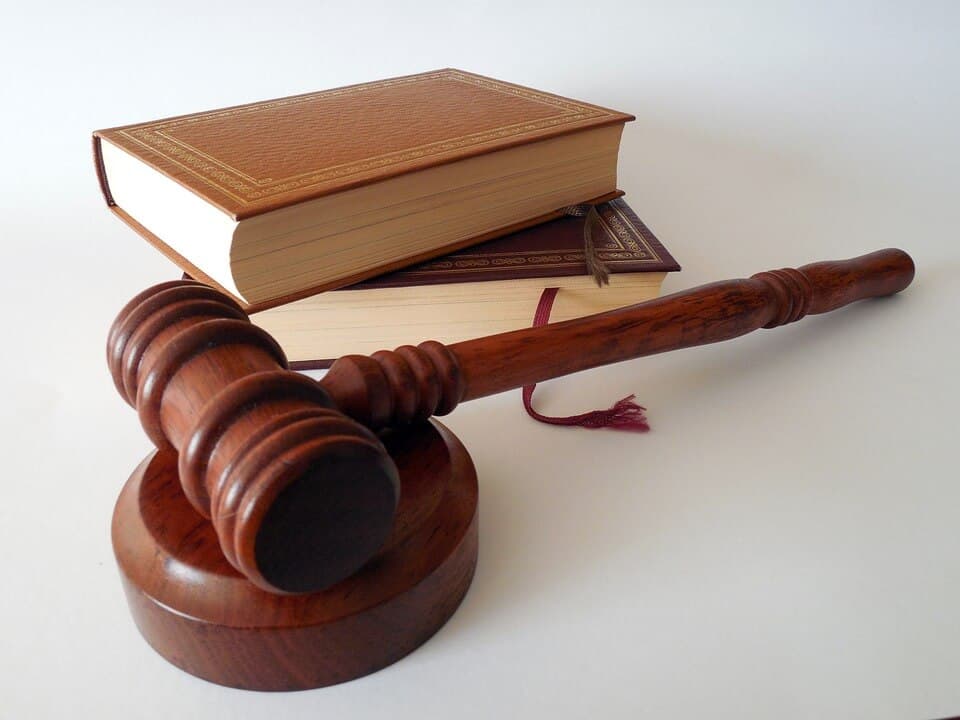 Fortunately, for Provida, there are no lawsuits yet against the Food Lovers Diet.
Price
Food Lovers Diet Price
$19.99 per month, which includes:
Menu planner
Cookbook
Motivational videos
Success journal
Food Lovers Diet Alternatives
Portion control is a great way to achieve your desired weight management goal. Having the right combinations or sticking to the Food Lovers Diet plan free online can keep you going for longer without feeling hungry.
There are alternatives that are equally effective when it comes to the weight loss journey. You can go through reviews of Food Lovers Diet before purchasing any alternative diet plans. Sometimes, you won't even need an alternative, but only additions to the Food Lovers Diet.
Some additions to the Food Lover's Diet include:
Drinking water throughout the day
Exercising a minimum of 30 minutes per day
Eating fiber-rich foods
Joining a support group
Keeping a food journal
What Users Are Saying
"This is really a good program and for those who are confused by it don't really understand what they're doing. They're retraining you on how to naturally eat the way a skinny person eats.
"Overwhelming – I've never seen so much information about eating in my life. It was daunting just opening the package. Someone else wanted one so I sold it to them. I just couldn't wade through everything. Not enough hours in the day."
"Useful information – Tons of information and easy to follow once you have covered the material. It comes with a lot of CD and books as well as a few recipe cards."
Bottom Line
The Bottom Line on the Food Lovers Diet
Let's get right to it with this one. After a long look at the plan, we've come to a conclusion. We like the online availability and tools that come with the kit. We also like that it discusses more than just calories in versus calories out. This approach to weight loss is not the only approach to you losing weight.
If shedding those troublesome pounds is your mission, we suggest using a program or supplement with strong scientific support. The plan should come with dedicated customer support and an affordable price.
Among the best products we've seen this year is one called Noom. There are a variety of tools that make this app stand apart. These include a virtual community that's active and vibrant, personalized meal plans so you eat what you love and so much more.
Also, the company responsible for Noom shows great confidence in the program by offering a free trial, nice touch.
Learn More About Noom »