Force Factor VolcaNO Review

- 17 Things You Need to Know
VolcaNO is a pre-workout supplement manufactured by Force Factor that contains a combination of L-citrulline, creatine, and agmatine. This product is a nitric oxide booster, which the brand claims it is an "earth-shattering pre-workout formula." They claim that their formula is a new and never before offered blend of three ingredients- and they have a "science" tab on the website.  However, the "science" tab offers plenty more claims with no links to clinical trials or scientific study.
We wanted to find out if the ingredients in Force Factor Volcano can really boost performance in the gym. Here's a summary of what we discovered, so you can see if this supplement is right for you.
Force Factor VolcaNO can be purchased through their Official Site.
Overview
What is Force Factor VolcaNO?
Force Factor VolcaNO is a dietary supplement, often considered a nitric oxide booster, that uses natural ingredients to help athletes effectively build muscles.
How does Force Factor VolcaNO really work?
Nitric oxide sends oxygen to working muscles to keep them from breaking down, according to Sports Medicine. 
Force Factor VolcaNO ingredients, like L-Citrulline, work to speed up the delivery of nitric oxide to the bloodstream.
CON-CRET, one of the active ingredients in Force Factor VolcaNO is meant to help muscles recover from exertion quickly and increase endurance during workouts.
The intended benefit of this formula is to cause athletes to be able to work out longer, build more lean muscle than they would without the supplement, and build visibly larger muscles.
Force Factor VolcaNO's proprietary blend is geared mainly toward bodybuilders and strength trainers.
According to expert Dr. Anthony Dugarte, "NO is an important component involved in regulating blood flow through vessels."
Products Similar to Force Factor VolcaNO
The Company Behind Force Factor VolcaNO
Force Factor VolcaNO is produced by NutraClick.
The company was founded in 2009 under the name Hungry Fish Media.
Force Factor was their first line of products, with VolcaNO being their most recent formula.
The company now offers more than 15 products in the Force Factor line as well as five distinct brands, including:
Bona Clara
Femme Factor
Peak Life
Stages of Beauty
They changed their name to NutraClick in 2013 as they narrowed their focus to providing nutrition supplements based on the latest health technology. Some previous products received very bad reviews and there have been mentions of scams.
GNC has promoted Force Factor supplements from the beginning, awarding the GNC Rising Star Award to Force Factor in 2010.
The supplements are available directly from the company's website and also from over 100 online and brick and mortar retailers.
GNC offers Force Factor VolcaNO online and at its retail locations nationwide.
Scroll below for one of the best products we've seen over the last year.
Ingredients
Force Factor VolcaNO Ingredients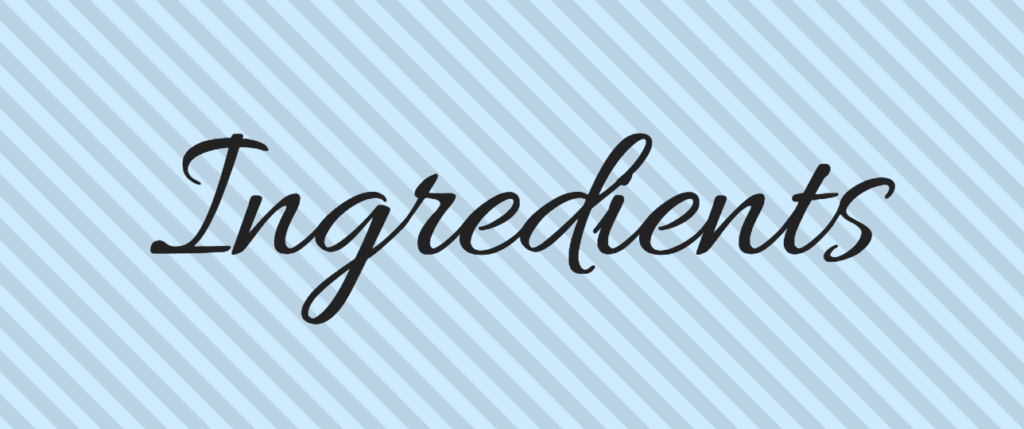 The Force Factor VolcaNO label lists what is in the supplements, but it does not give a specific amount of each separate ingredient.
Instead, you get the amount of each blend.
The Nitric Oxide Muscle Matrix is 1520 milligrams.
The Nitric Oxide Muscle Matrix contains:
Vein-Annihilating Energy Blend
Creatine Strength Complex
The Vein-Annihilating Energy Blend contains:
L-Norvaline
Agmatine Sulfate
L-Citrulline
Agmapure
The Creatine Strength Complex contains:
L-Glycine
CON-CRET Creatine HCL
L-Methionine
Pre Workout
Force Factor VolcaNO Pre Workout
The ideal time to take the Force Factor VolcaNO bodybuilding supplement is pre-workout.
The ingredients in the supplement are designed to make workouts more effective by altering the body's ability to deliver oxygen to muscles during exertion.
Taking Force Factor VolcaNO pre-workout is supposed to make the workout last longer and improve the benefits of the exercise.
Force Factor VolcaNO uses AgmaPure, Creatine HCL, and L-Citrulline, which are all designed to increase blood flow to the muscles as they work, so it makes sense to take them before you begin to exercise.
For best results, the company recommends that you take two capsules with breakfast daily to allow the ingredients to build up in your system, and then retake it within a half hour of beginning your exercise regimen to provide the advertised boost in endurance and strength.
There are also some benefits of taking Force Factor VolcaNO after a workout to help the body recover more quickly and easily from the exertion.
The vasodilation effect of this supplement is said to increase the body's metabolism, which can help muscles recover from intense exercise more quickly than they would otherwise.
Stack
Force Factor VolcaNO Stack
Weightlifters who are looking for the most effective way to work through extensive training tend to stack their supplements, which means they take several different supplements at once expecting to receive a different benefit from each one.
Some bodybuilders recommend stacking several of the Force Factor products together with VolcaNO at the center to create a Force Factor VolcaNO stack.
The most common Force Factor products that are stacked together are:
Leanfire XT
Test X180 Tempest
Test X180
Gainzzz
Leanfire is formulated to raise the body's core temperature to facilitate fat oxidation. It also includes a blend that helps improve mental sharpness.
Text X180 boosts testosterone levels and is meant to be a pre-workout supplement. It promises to increase endurance and help build muscles faster, with an added benefit of improving sex drive and performance.
Gainzzz is the final piece of the stack, and its role is to improve sleep patterns. Gainzzz is meant to help you fall asleep faster and stay asleep throughout the natural cycles of deep and light sleep that occur every few hours of the night.
Sleep is vital for muscle building because it is during sleep that the muscle fibers repair themselves.
Fury
Force Factor VolcaNO Fury
Force Factor VolcaNO Fury is a nitric oxide booster that is very similar to the original VolcaNO supplement. Fury is different in that it not only increases blood flow, it also increases the size of the body's blood cells. This allows the cells to transfer even more nutrients and oxygen as they travel more quickly through the vascular system.
Fury also contains a Liquid Laser Energy Blend that is designed to enhance a user's concentration, especially during training sessions. Force Factor VolcaNO Fury is for weightlifters who want to bulk up quickly. Muscle growth should increase dramatically with Fury, while workout stamina and mental clarity enable athletes to focus during longer workout sessions.
VolcaNO Fury should be used in a more limited manner than other Force Factor products, however. The manufacturer recommends one scoop of the powder in eight ounces of water about half an hour before a workout. No more than two scoops should be consumed each day.
Side Effects
Force Factor VolcaNO Side Effects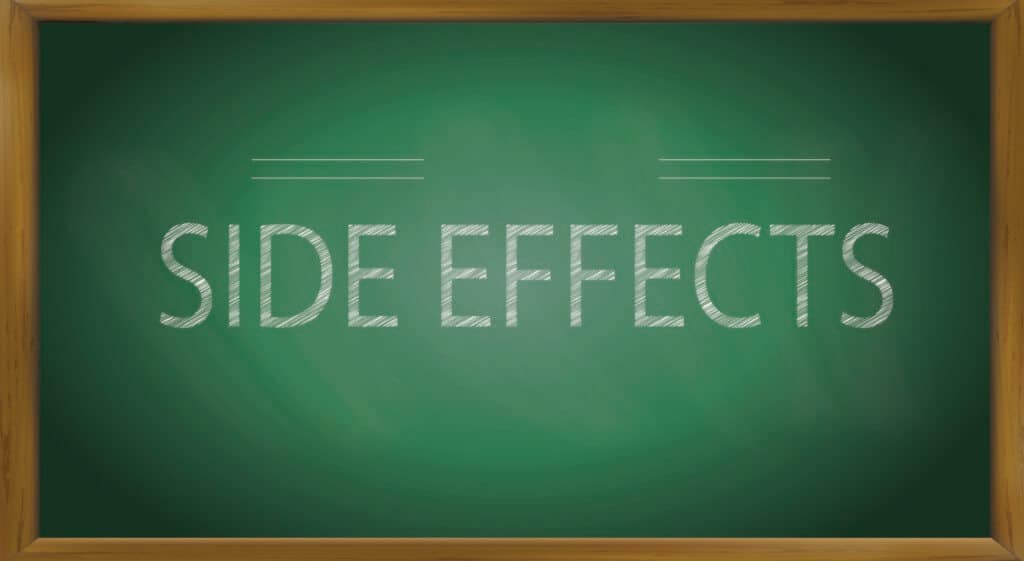 There have been no reported cases of negative Force Factor VolcaNO side effects, such as dizziness, muscle cramps, and nausea.
According to Dr. Anthony Dugarte, "Those on blood pressure lowering medications may experience a drop in BP that is unsafe with use of NO boosting products. Speak with your physician before use."
Force Factor VolcaNO health risks are limited, but as with any supplement, it is always a good idea to consult a doctor before taking Force Factor VolcaNO pills on a regular basis.
Benefits
Claimed Force Factor VolcaNO Benefits
Force Factor claims that the main benefits of Force Factor VolcaNO supplements are in helping athletes increase lean muscle mass, become stronger, experience better endurance so they can work out longer, and improve blood flow to the muscles.
The ultimate promise is that bodybuilders will notice larger muscles and improved strength than they would have realized without the supplement.
Another of the claimed Force Factor VolcaNO benefits is that the veins close to the skin will become larger and more visible, which is a visual that many bodybuilders strive to achieve.
The increased oxygen flow caused by VolcaNO should also help energy levels remain high by speeding up the user's metabolism.
Does Force Factor VolcaNO Work?
The consensus among reviewers is that Force Factor VolcaNO pills do work, eventually.
The product has been an effective endurance booster, which in turn helps athletes build larger and stronger muscles simply because they can work out longer.
The supplement has also been effective at speeding up the muscle recovery time after an intense workout.
Most reviewers seem confident that the benefits of Force Factor VolcaNO outweigh the negatives.
Does Force Factor VolcaNO work? The short answer seems to be; it may.
Is Force Factor VolcaNO a Steroid?
Force Factor VolcaNO is designed to imitate the effects of steroids, but it does not contain any steroidal ingredients.
The supplement is not included on the World Anti-Doping Agency list of prohibited substances, which means it does not contain any ingredients that have been deemed unfair for athletic competition.
When someone asks is Force Factor VolcaNO a steroid, they are worried about the significant side effects that can arise from steroid use.
So is Force Factor VolcaNO safe? The ingredients in this herbal supplement have not been shown to cause any hormonal side effects.
The main function of the ingredients is to relax blood vessels, so they open more widely and allow blood to travel through the cardiovascular system more quickly.
Hormonal changes are not experienced through this vasodilation process. Force Factor VolcaNO health risks are far lower than steroidal health risks.
Force Factor VolcaNO vs Factor 2
Force Factor VolcaNO vs. Factor 2
Force Factor 2 works a little differently than the Force Factor VolcaNO, but the expected results are similar.
When you compare Force Factor VolcaNO to Factor 2, the thing to keep in mind is that they do not share the same goals.
Both products advertise that they will increase an athlete's energy and provide a workout booster, but one product does this through energy and the other through vasodilation.
Both formulas rely on natural herbal ingredients that have few if any, side effects.
Both formulas also lack are stimulant-free, which means that users will not experience uncomfortable reactions such as a racing heart, or headaches.
There is also no energy crash related to the use of either of these supplements.
According to reviews, both of the products can take up to two weeks before the user begins to notice a difference.
The most concrete difference between Force Factor 2 and Force Factor VolcaNO is that VolcaNO works by relaxing blood vessels so that they expand to allow more blood to travel quickly to replenish the nutrients muscles tend to lose during a workout.
Factor 2, on the other hand, relies on vitamins and amino acids to provide a steady energy level throughout a workout session.
The most obvious difference between Force Factor 2 and VolcaNO is the ingredient list.
For example, Factor 2 contains Vitamin C and Calcium, which are not in VolcaNO, while VolcaNO contains Agmatine and Agmapure, which are not in Factor 2.
Force Factor VolcaNO is meant to help be an energy booster and build muscle, while Force Factor 2 is meant to simply an energizer.
Where to Buy
Where to Buy Force Factor VolcaNO – What Does Force Factor VolcaNO Cost?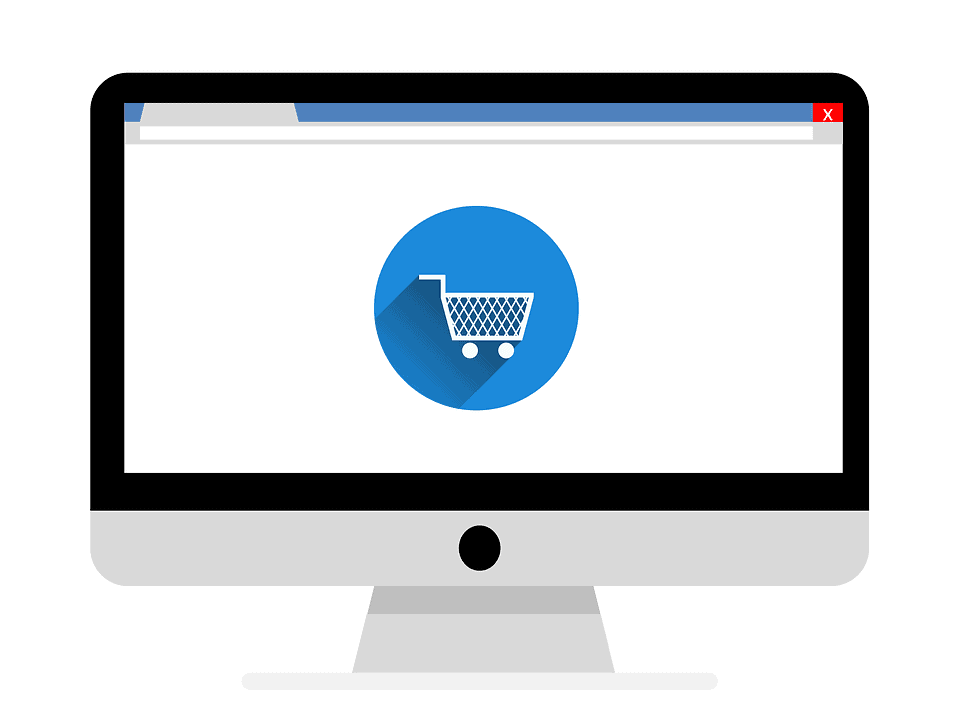 Force Factor VolcaNO is available from the Force Factor website. The company also has an arrangement with GNC, where Force Factor products can be found at the GNC website or any of their brick and mortar retail locations nationwide.
Force Factor claims to have distribution agreements with over 100 other retailers, as well, so Force Factor VolcaNO should be easy to find online or in stores.
The standard price of VolcaNO is $59.99 for a bottle that contains 60 servings at two capsules per serving.
The typical Force Factor VolcaNO dosage recommends taking up to four capsules daily, so 60 servings should cover about a month of regular use.
Larger athletes may need to take up to eight capsules daily to experience the expected results.
What Are the Force Factor VolcaNO Alternatives?
Force Factor VolcaNO is a unique formula.
Therefore, it is difficult to find a precise alternative to the supplement.
The main ingredient for improving nitric oxide levels, is L-arginine, which can be found in many different brands of nitric oxide supplements.
In fact, sometimes doctors will inject patients directly with arginine to help improve blood flow due to illness or injury.
The best way to find an alternative to VolcaNO is to track down the different herbal supplements in the ingredient list and find out which ones can be taken individually.
This approach requires some trial and error, but it could eventually lead to a mix of supplements that provide similar results to VolcaNO.
Force Factor VolcaNO results may be difficult to replicate precisely.
Directions
Directions For Taking (Using) Force Factor VolcaNO
Force Factor recommends a Force Factor VolcaNO safe dosage for the average consumer at two to four capsules with breakfast daily and two to four capsules within half an hour of beginning a workout session.
The dosage levels are the same for men and women.
Users who are larger might have more success taking larger doses, but the manufacturer recommends against taking more than eight pills at any one time.
There is some flexibility on Force Factor VolcaNO dosage recommendations because each user's results may vary based on their system tolerance to the herbal supplements contained in VolcaNO.
It is important to note that many users do not notice a significant difference until they have taken the product for two weeks, so patience is required when adjusting dosage levels.
On days when there is no workout, take the morning dose as usual, but skip the second dose for that day.
Force Factor VolcaNO and Weight Loss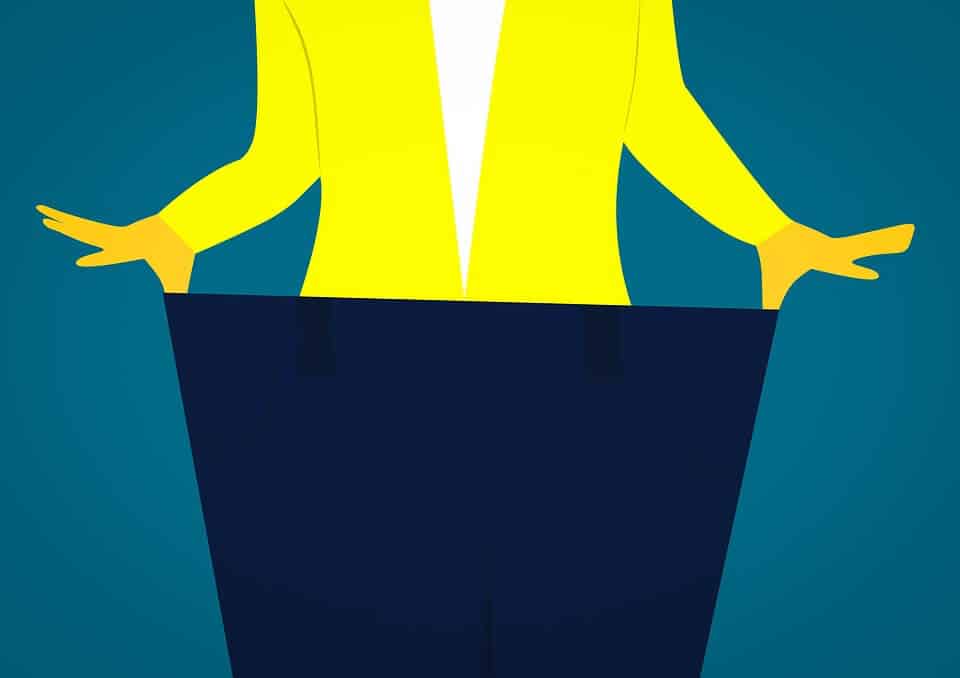 VolcaNO is not specifically designed to help with weight loss, but it can be effective for burning excess unwanted fat deposits.
The supplement allows users to work harder and longer during exercise sessions, which can help burn unwanted fat reserves.
According to the Journal of Sports Sciences, fat cells serve as energy reserves that can be tapped when the body's system runs out of quick calorie sources.
This means that burning more calories than you consume can lead to weight loss.
By helping to increase the length of an exercise session, VolcaNO could potentially aid in weight loss, especially if it is paired with a healthy diet.
If the supplement does successfully increase a person's metabolism, that can help with weight loss as well.
What Users are Saying
What Users Are Saying
"I've put on a lot of muscle mass using this product along with working out."
"I started off taking 2 capsules during breakfast. I didn't notice that I took a supplement to get a kick start. Then 2 capsules 30 mins before a workout. During the workout I didn't feel sluggish starting it. I've taken other preworkout supplements that made me feel more energetic before a workout. After 2 days I switched to 4 capsules and didn't notice a change.
Pros: I never felt jetters like some of the stronger pre-workouts.
Cons: I don't feel like someone who has been using a pre-workout will benefit from this product."
"I've taken this product as directed and haven't really felt any different. My workout intensity hasn't really increased at all and I haven't seen any strength gains as a result of this product. I have to say I'm rather disappointed as I had expected to at least get an energy boost from it."
Bottom Line
The Bottom Line on Force Factor VolcaNO
Do you stop your day and purchase Force Factor VolcaNO? Well, we like that we found favorable customer comments and the product is affordable. We have to say parts of the formula are substantial and clinically supported. It's all about what you can prove and how customers react. This supplement gets high marks in both regards.
For men and women looking to make some healthy lifestyle changes, sometimes support is the best friend you can have on your side.
One of the best weight-loss support systems we've come across is Noom. With Noom you are getting a combo of human interactions through one-on-one coaching and traditional tools like food logging and exercise tracking. It's like getting everything you need in a simple-to-use app.
For a limited time, you can get Noom as part of a 2-Week Sample just because you're a Dietspotlight reader.
Learn More About Noom »