ForsLean Review

- 23 Things You Need to Know
97% of all dieters are looking for a product that works. Yeah, we're not really sure about the other 3%, either. We took a long look at ForsLean, checking on the ingredients, side effects, clinical research, and customer service. Hundreds of reviews and experiences were taken to heart. Then, we condensed and refined to give you the bottom line.
ForsLean can be purchased through their Official Site.
Overview
What is ForsLean?
ForsLean by Sabinsa Corporation is a supplement which, according to the manufacturer, aids in weight loss. The product stimulates enzymes that promote lean muscle development, burns fat, improves circulation, and enhances testosterone production in men.
ForsLean includes forskolin, which is derived from the roots of Coleus Forskohlii, a non-genetically modified plant. Studies are still underway to establish the effectiveness of this ingredient. Sabina Corporation doesn't make forskolin, the main ingredient. However, the manufacturer of forskolin allows supplement production companies to include forskolin in their products.
Does It Work?
Products Similar to ForsLean
Brand History
How Did ForsLean Start?
Sabinsa Corporation is the producer, promoter, and supplier of various dietary supplements, herbal extracts, minerals, cosmeceuticals, and chemicals meant for use in the pharmaceutical cosmetic, food, and nutritional sector.
Dr. Muhammed Majeed founded the company in 1988 to provide alternative products for human well-being and nutrition, which the company claims are all-natural. The manufacturer has introduced over 100 botanical extracts and privately funded various clinical studies in collaboration with reputable institutions interested in researching these products.
You can contact Sabinsa Corporation directly via phone at (732) 777-1111 or through email at info@sabinsa.com.
Scroll below for one of the best products we've seen over the last year.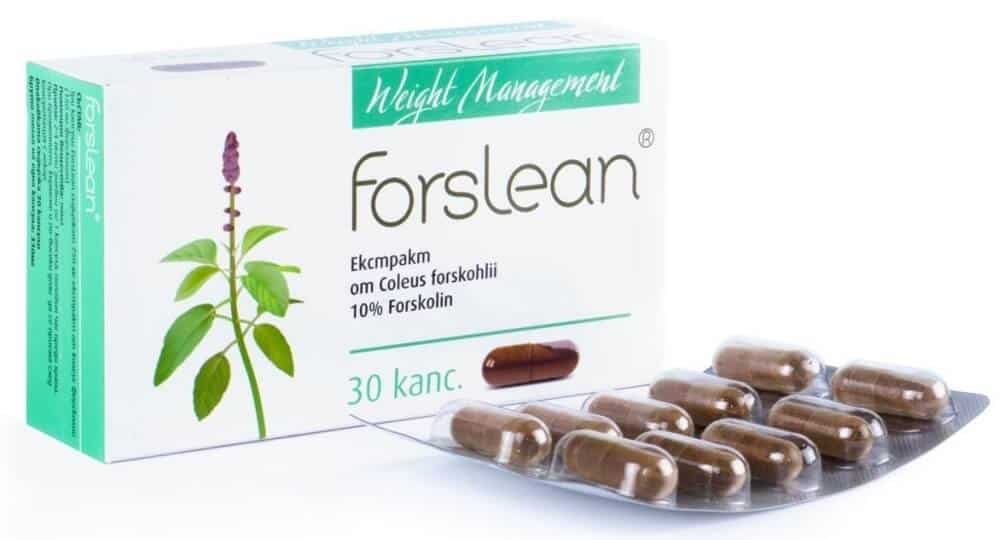 Claims
ForsLean Claims
Sabinsa Corporation claims that ForsLean's exclusively-patented weight loss ingredient, coleus forskohlii, has been certified by both Halal and Kosher and is fit for human consumption, but it is not currently FDA-approved. However, it is approved by the Korean Food and Drug Administration.
Additionally, the study to show the effects of this ingredient was performed on a mere 6 women, according to the official website. The company has also patented ForsLean, a formula that it claims aids the development of a lean body mass.
Ingredients
ForsLean Ingredients
ForsLean is non-GMO, and the principal ingredient in the supplement's weight loss is forskolin, made from the plant Coleus forskohlii, which has the intended benefit of increasing the functioning of cyclic AMP, according to eLife. This stimulates the creation of lipase and, in turn, assists with breaking down triglycerides, the fundamental building blocks of fat tissue.
You will find different forskolin supplements on the market. Every manufacturer uses different variations of the main ingredient, forskolin. You should read through the ingredients before purchasing and using the product.
Effectiveness
Does ForsLean Work?
If you are struggling with weight loss, you want to use a clinically proven product with scientific reviews. Experts recommend that you use more calories than you consume to achieve the best weight loss results. While the manufacturers of ForsLean have placed it among effective weight loss supplements, it is hard to substantiate those claims because there are no ForsLean scientific reviews to prove the claims.
However, you may want to know that coleus forskohlii, the main ingredient in ForsLean, is affordable. In addition, some research indicates that forskolin extract helps you burn fat and manage your weight if you are obese. The research indicates that this works best for men. While women using the same ingredient may not lose weight, it is said to help them prevent or reduce the chances of gaining additional weight, according to the Journal of the International Society of Sports Nutrition.
Benefits & Results
ForsLean Benefits and Results
Some studies and research indicate that while ForsLean may not work magic on your weight loss journey, it has various benefits, which may include: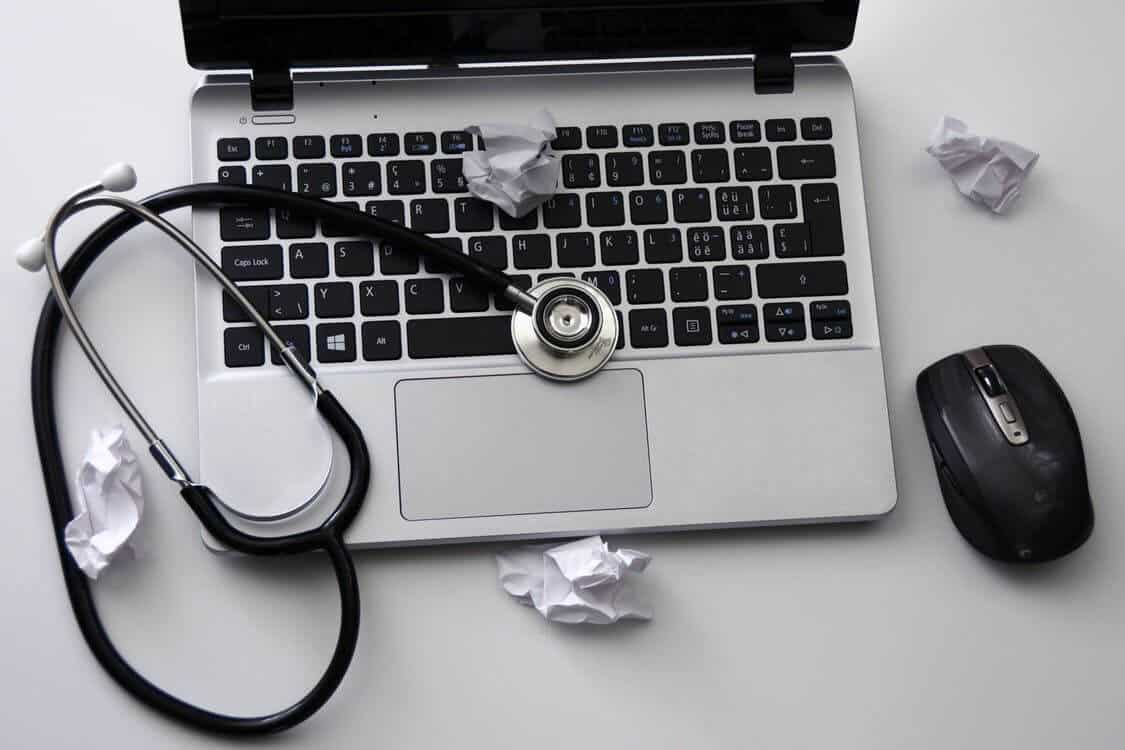 Managing Weight
If you use ForsLean in collaboration with a healthy meal plan, you are likely to maintain a healthy weight. In addition, forskolin, the main active compound in ForsLean, increases the production of insulin and thyroid hormones, which help stimulate metabolism. It is worth noting that ForsLean forskolin is capable of triggering adenylate cyclase, an enzyme that triggers cyclic adenosine monophosphate to enhance metabolism and trigger enzymes that burn fat. As with most supplements, continued healthy eating and exercise are equally important.
Treating Glaucoma Related Symptoms
Are you suffering from glaucoma? A ForsLean review indicates that forskolin has been used for years to reduce and cure symptoms associated with glaucoma. While it is often used as eye drops, studies are underway to establish oral supplements' effectiveness. It is believed that the supplement helps regulate and maintain stable eye pressure to prevent blindness.
Lowering Blood Sugar Levels
A study carried out on forskolin indicates that it is capable of reducing blood sugar levels. It also indicated that diabetic patients could use it to manage their blood sugar levels. However, additional research is required to prove its effectiveness. While some unproven studies show that forskolin has antioxidant content, others could not provide the same results.
Lowering Blood Pressure
Studies in the Journal of Research in Ayurveda indicate that an extract of coleus forskohlii can help you reduce your blood pressure and boost heart health.
Opt for foods which have been clinically and scientifically proven to regulate blood pressure, such as foods rich in potassium, dark chocolate, and tea. In addition, healthy food choices and exercise reduce blood pressure.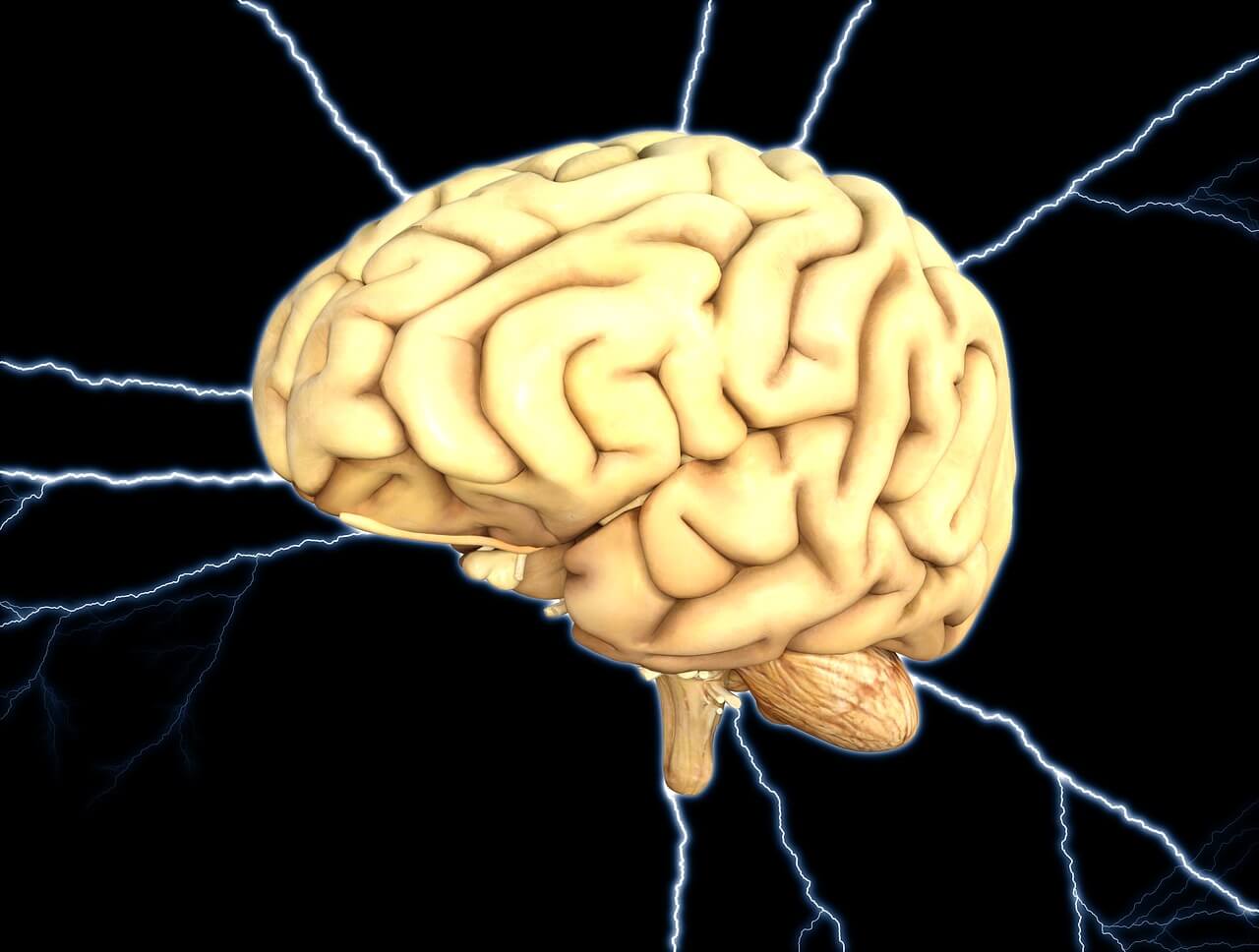 Weight Loss Details
Details On ForsLean and Weight Loss
The manufacturers of ForsLean claim that this supplement helps you lose weight. However, there seems to be no clinical evidence to support those claims. While subsequent studies have not established any tangible weight loss results, it is worth noting that using it can help obese men manage their weight.
If you seek an effective weight loss program, we would recommend that you adopt supplements that contain natural ingredients mainly for weight loss. Again, remember that a healthy diet will be more effective in helping you shed those extra calories.
Directions
How To Take ForsLean
You can find ForsLean in the form of either liquid or tablets. Different brands come with different dosages, with the most common being a standardized 10% forskolin in 125 mg of coleus forskohlii and a standardized 18% forskolin in 50 mg of coleus forskohlii. Users may use ForsLean 95 for various conditions, but research is still underway to determine the correct dosages.
If you choose to use tablets, you can take it directly with water or your preferred drink. You can add the liquid form to your juice, soup, or smoothie. Forskolin extract is also available as an eye drop for your eyes. Other methods of using forskolin include inhalation (powder) and intravenous injection.
Side Effects
Potential Side Effects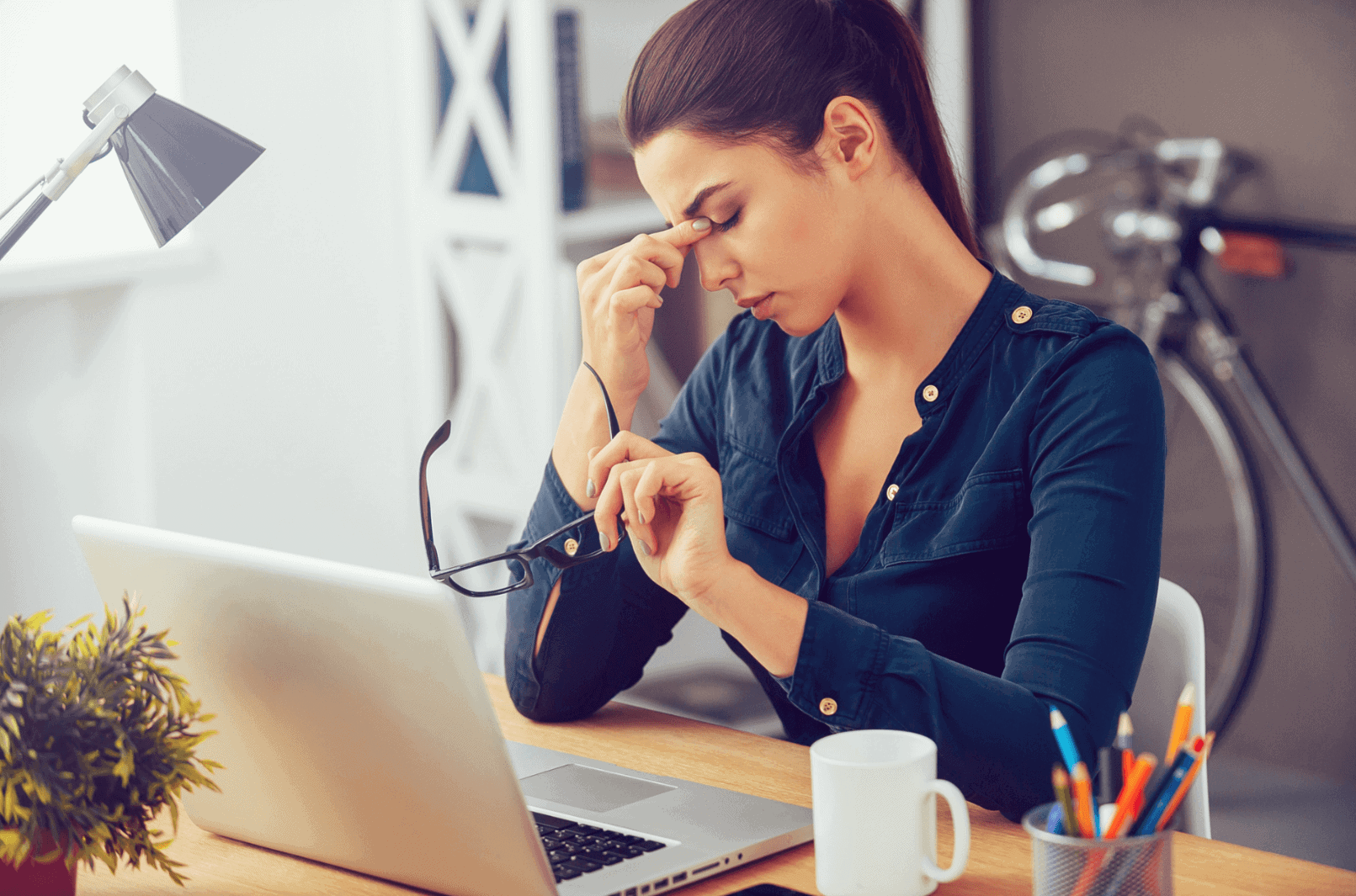 Various ForsLean side effects may be caused by some ingredients present in the supplement. They may increase stomach acid production, and, therefore, you should avoid forskolin supplements if you suffer from gastroesophageal reflux illness or ulcers. Also, forskolin may cause a drop in blood pressure, which, as stated in the International Quarterly Journal of Research in Ayurveda, may result in various complications such as:
Fatigue
Stinging of the eyes
A feeling of dizziness
Throat irritation
Nausea
Experiencing blurred vision
Lack of concentration
Coughing
Unconsciousness
Pale skin
Warnings
ForsLean Warning
This supplement is generally deemed safe for healthy adults. However, there is a certain group of people who are advised to avoid forsLean.
Consult your doctor before use if you are pregnant or nursing, as high dosages are likely to stop or slow down the fetus's development.
Do not use if you suffer from cardiovascular-related complications. Coleus may decrease blood pressure and interfere with medication or widen blood vessels, and heart complications. Rapid and irregular heart rate issues have been reported.
Using it may lower your blood pressure levels even further. Additionally, do not use it if you are due for surgery. This reduces the risk of excess bleeding during and post-surgery.
Lawsuits
Any ForsLean Lawsuits?
While there may not be any lawsuits directed at ForsLean as a brand, it is important to note that Sabinsa Corporation, the manufacturers, have had to fight numerous patent infringement suits. In 2002, they filed a case against GCI for infringing on their patent on the production method, where forskolin extract is used to prepare a Forskohlii composition. The company won the lawsuit, and GCI was ordered to pay legal fees. GCI was found guilty of importing and retailing forskohlii extract, the intellectual property of Sabinsa Corporation.
In yet another infringement lawsuit filed against Indfrag Ltd, Sabinsa won with the court, stating that it legally owned the rights.
Finally, Sabinsa filed a suit against BioGreen NutraChem Inc. for infringing on their patent rights regarding the use of ForsLean.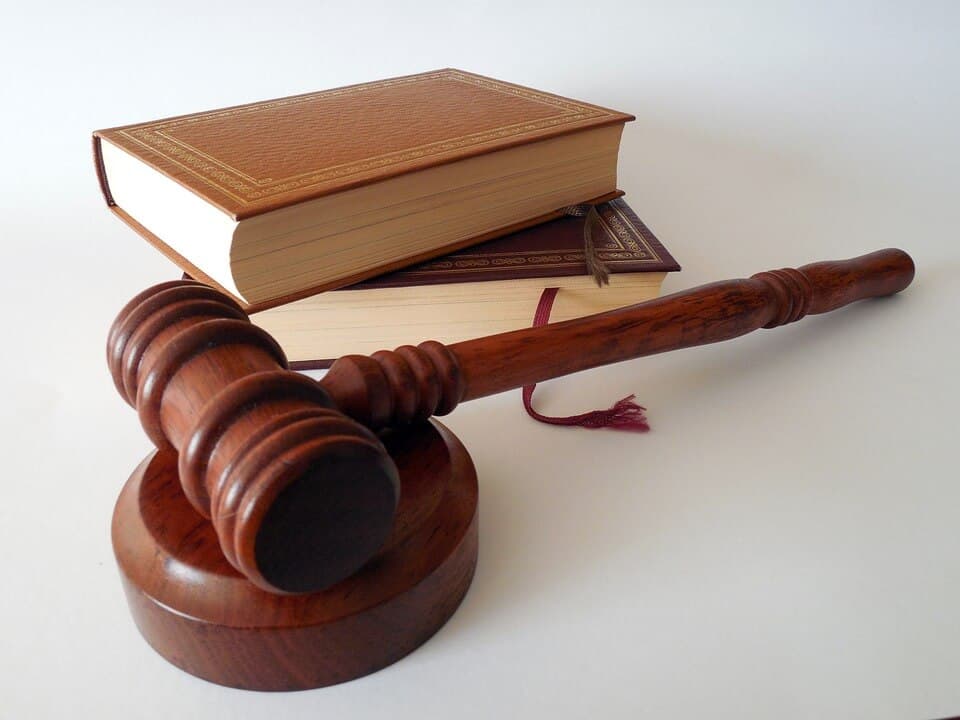 Reviews
ForsLean Reviews
With internet retailers' availability, you can easily identify an ideal supplement to assist you in your weight loss program. Nutritionists and health experts agree that you do not require supplements to lose weight. This is because strictly following a healthy, low-calorie meal plan can do all the magic. However, many people cannot follow meal and exercise plans due to career, family, education, and other responsibilities.
Eating a healthy and balanced diet is quickly becoming a luxury, with many people working long hours to make ends meet. Thankfully, many supplements on the market contain natural ingredients and are safe for human consumption. You can use them to boost your health, ensure that your body is nourished with the recommended nutrients, and manage your weight.
Forslean may not be the ideal supplement to help you with weight loss. Although some ForsLean reviews indicate that it can help you burn fat and prevent weight gain in already obese individuals, little scientific evidence is available to back these claims.
What is Forskolin
What Is Forskolin?
Coleus forskohlii is an Asian plant, and forskolin is extracted from the roots of the plant. Sabinsa Corporation uses forskolin to produce ForsLean. The company has since patented ForsLean and owns exclusive rights to manufacture, export, and sell to other companies.
Weight Loss
ForsLean and Weight Loss
A study in the Journal of the International Society of Sports Nutrition was carried out in the year 2005 for a period of twelve weeks. Various slightly obese women were involved. During the study, the women were given 500 milligrams of forskohlii, a key ingredient in ForsLean thrive every day. At the end of the study, the researchers concluded that the supplement didn't help them lose weight. However, it helped them maintain their weight and prevent additional weight gain.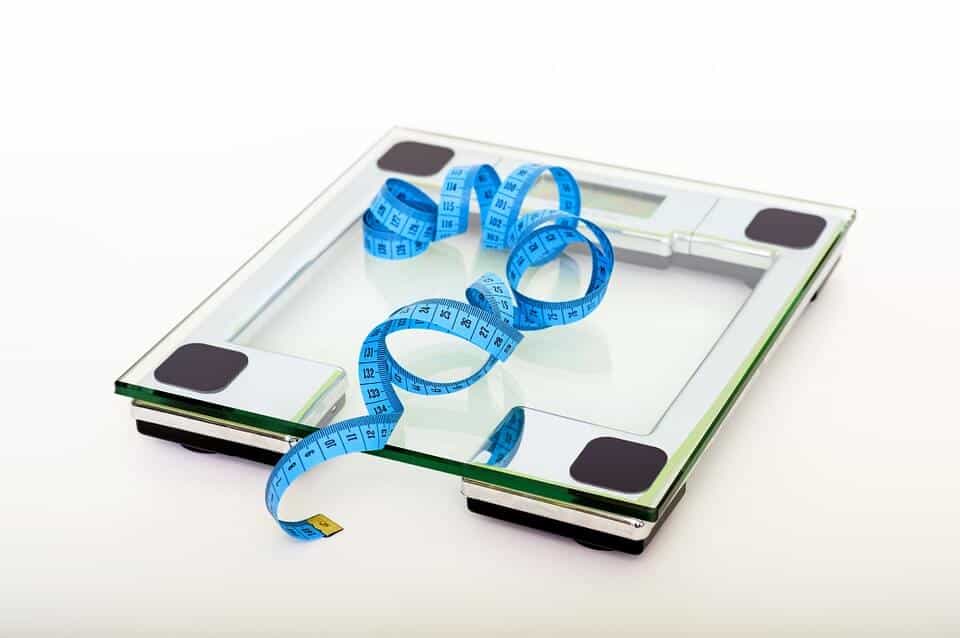 Patch
ForsLean Patch Review
The ForsLean patch by Sabinsa Corporation contains forskolin, an ingredient found from the roots of Coleus forskohlii. This plant has long been used in Ayurvedic medicine for the treatment of heart issues. It is currently used in the management of various health conditions, with some studies indicating that it has numerous benefits to your body. According to specific ForsLean reviews, there has only been limited research, which cannot be used as evidence to support ForsLean benefit claims.
About
About ForsLean Forskolin
What is ForsLean Forskolin? Sabinsa Corporation patented ForsLean to enable them to distribute a well-studied supplement. The company claims that its product can trigger some hormones, which stimulates certain reactions in the body. Sabinsa says that using their forskolin products regularly can help you burn fat. Sabinsa includes scientific evidence on their website. However, the authenticity of the research is in question. If you have to use this product, it is good to read through all the ForsLean weight loss ingredients. This will help you identify specific ingredients that may cause allergic reactions in your body.
ForsLean 95%
ForsLean 95%
If you have acne, you probably are looking for a skin product that can treat it. ForsLean 95% is a natural conditioning agent extracted from coleus forskohlii, which belongs to the lavender and mint family. When used in cosmetic and skincare products, it has been shown to curb acne-causing microorganisms and bacteria—the manufacturers of this product claim that it is GMO-free.
Research
Are ForsLean Ingredients Clinically Proven?
Sabinsa Corporation claims that the principal ingredient has been clinically proven. While they have included studies on their website, you may want to know that the company distributes its patented ingredient to other supplement companies. Since different companies may use different variations of the principal ingredient in collaboration with other ingredients, you need to fully understand each ingredient and its contraindications, if any.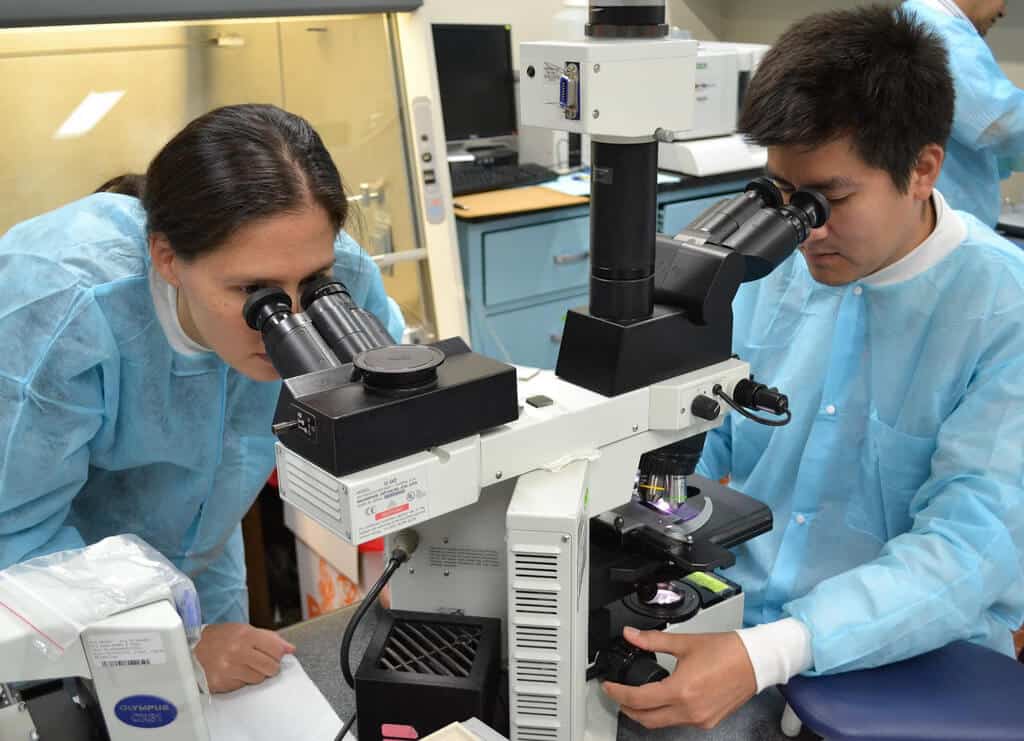 Where to Buy
Where To Purchase ForsLean
You will find ForsLean products on the Sabinsa Corporation website. Additionally, you can find ForsLean from all the expected and usual online retailers, such as Amazon.
Review
ForsLean Review
Different people exhibit varying reactions to different supplements. If your main goal is to lose weight, we advise you to incorporate a healthy diet complete with sufficient vegetables, fruits, and adequate water. If you have to take weight loss supplements, ensure they are made from natural ingredients. ForsLean may help you control weight gain if you are already overweight, but research is still underway to prove its effectiveness in weight loss.
Alternatives
ForsLean Alternatives
Below are some clinically proven supplements similar to ForsLean
Green Tea Extract
Green tea extract is said to contain catechins, which aid weight loss.
How Does It Work? – It enables you to burn fat during exercise.
Is it effective? – A study showed that drinking green tea in combination with caffeine helps you lose close to 3 pounds even as you maintain a regular diet for a period of 12 weeks.
Side effects – When taken in high doses, it may cause nervousness, headache, and vomiting.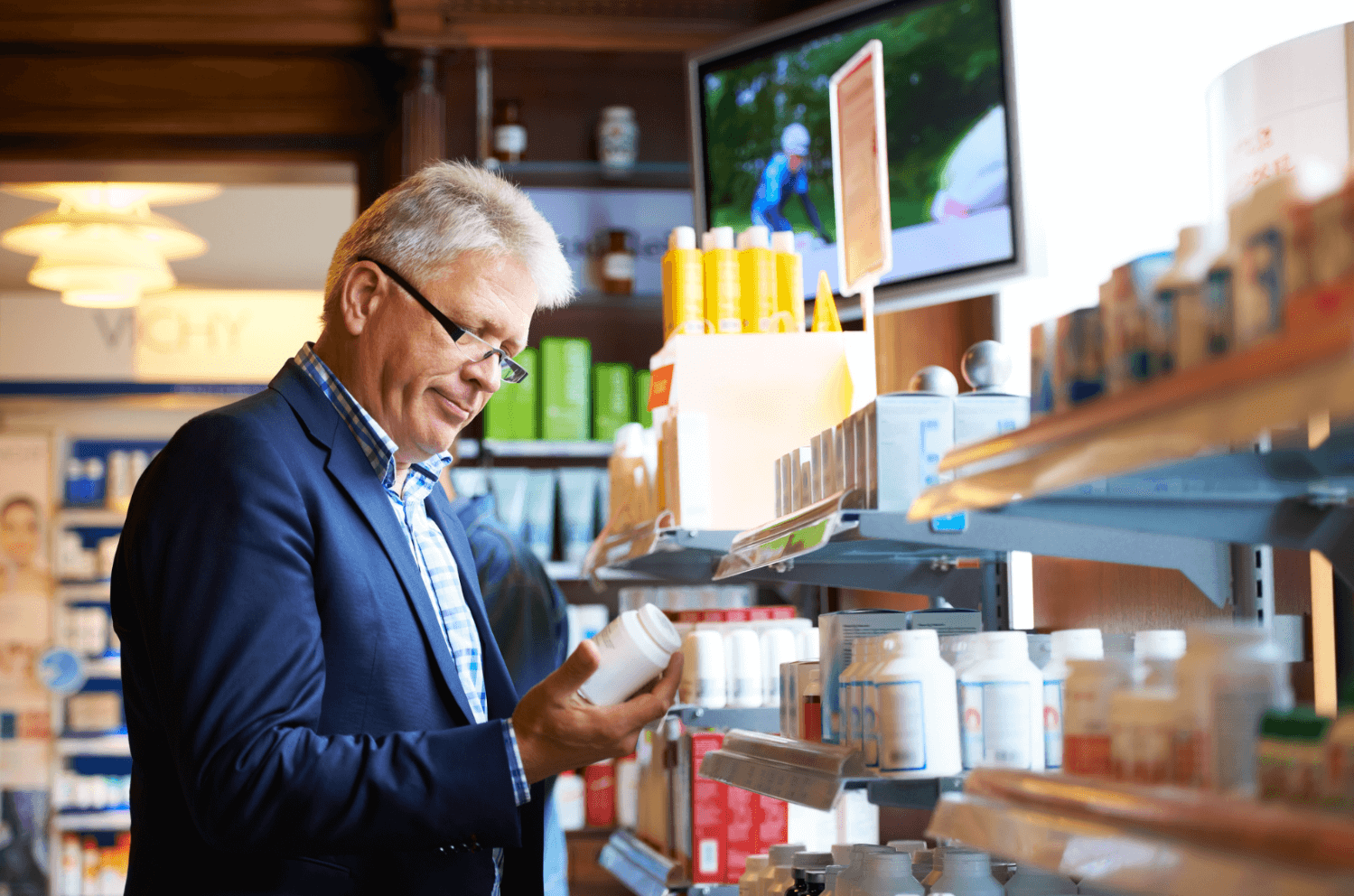 Glucomannan
Glucomannan is a fiber supplement that enhances weight loss.
How does it work? – Glucomannan expands and absorbs water from your stomach hence making you feel full from a few calories.
Is It Effective? – Studies in the Journal of Obesity indicate that participants who were given 1.33 grams of glucomannan before meals showed significant weight loss after 8 weeks.
Side Effects – Glucomannan may interfere with normal blood sugar regulation.
What Users Are Saying
What Users Are Saying
"It works. I've used it for years with magnesium. My blood pressure is always on target."
"This did not do anything for me."
"The Forskohlii definitely helped reduce my love handles. What I don't like is that it softens my stool. I've experimented by not taking it for a few days, and my stool goes back to being normal. A few days after I start taking it again, my stool softens again. If you suffer from stool that ia too hard, the Forskohlii should help."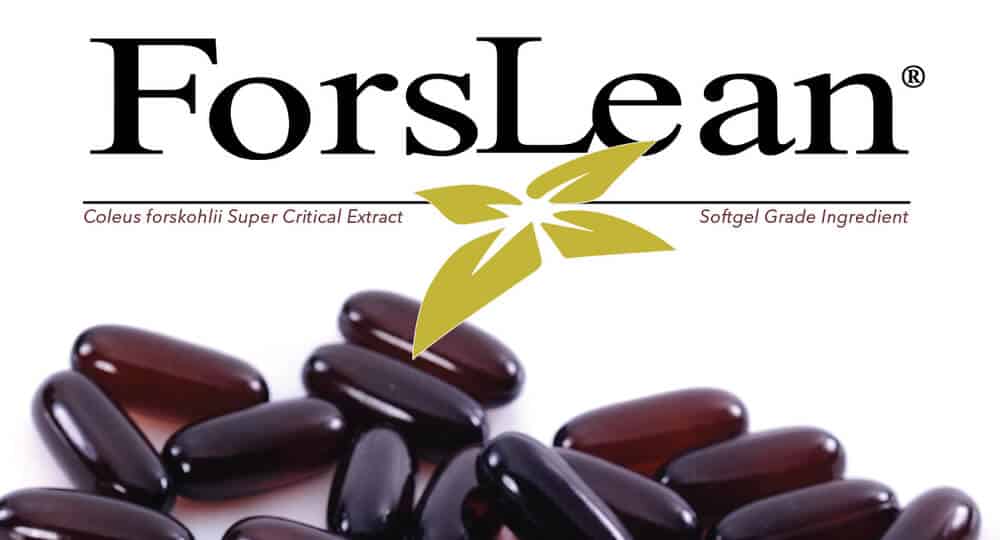 Bottom Line
The Bottom Line – Does ForsLean Work?
Should we race out to buy up some ForsLean? We like that there is some research into coleus forskohlii, and the price is affordable in most cases. Still, we are hesitant to give the thumbs up because there are much better formulas out there clinically proven to work in humans. A double-blind study at Baylor University showed no significant effects on energy, appetite, or hunger. We also worry that some products may cause side effects, if only because of additional ingredients.
If you want to get things started and lose more weight, we suggest going with a weight-loss system created by behavioral psychologists and backed by clinical research.
Among the best diet apps, we've seen this year is one called Noom. This program includes personalized meal plans, daily health tasks, individual coaching, extensive food logging, and more – all to help you lose weight and create healthier habits.
The makers of Noom have such confidence in their diet program that they're offering a free trial offer. That's a nice touch!
Learn More About Noom »