Freeletics Review

- 13 Things You Need to Know
Freeletics – apps for a fitter life with your very own digital coach. That's what you get, but are the results worth the time, money, and effort?
That's precisely what our research team decided to find out. With the popularity of fitness and weight-loss apps, there are some pretty big names to compete against. How did Freeletics fare?
Freeletics can be purchased through their Official Site.
Overview
What is Freeletics?
Freeletics is a digital training program with "custom training journeys" and a nutrition program promoting clean eating habits with "a cutting-edge digital nutrition coach. Tailored meal plans. Foodie-grade recipes." The training and nutrition programs are separate – they are not integrated into one program.
Both program descriptions talk about coaching, which may sound like you're interacting with a live person, but it uses artificial intelligence or digital coaching. The digital coach "learns" from your daily responses and adapts your plan accordingly.
Does Freeletics work?
MHealth — "App usage and effectiveness appears to have a connection to usefulness (attitude) and to perceived difficulties of exercising using apps (perceived behavioral control). Exercise and exercise using apps are not influenced by peer influence (subjective norm). Intention to exercise using these particular apps decreased (behavioral intention)."
JMIR mHealth and uHealth — "Our study highlights the necessity for careful considerations around the design of apps that promote weight loss or body modification through fitness training, especially when they are used by young people who are vulnerable to the development of poor body image and maladaptive eating and exercise behaviors."
Sports Medicine — "Few apps have been empirically tested, and among those that have, not all were valid or reliable. In addition, commercial apps were of low-to-moderate quality, suggesting that their potential for assessing CRF has yet to be realized."
Products Similar to Freeletics
App
Is There a Freeletics App?
Yes, there are actually four Freeletics apps: Training Coach, Nutrition, Running, and Gym. All are available for free download from the iOS and Android stores. The apps contain ads and offers for in-app purchases.
Scroll below for one of the best products we've seen over the last year.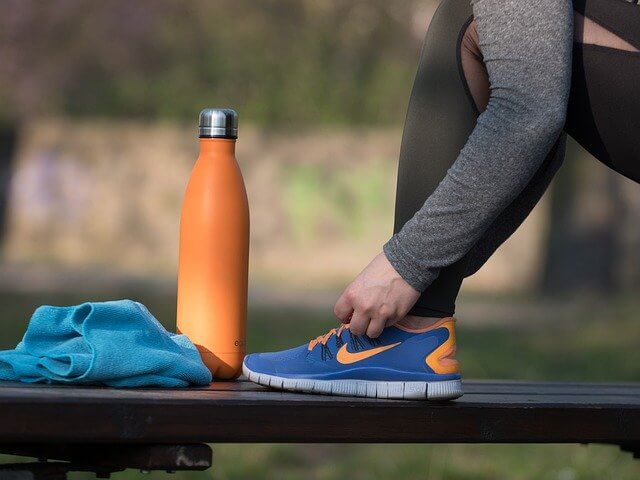 Live?
Is Freeletics Available Live?
We found no live versions of workouts or programs, but we did see plenty of videos on topics from how-tos to personal experiences with the program. Also, the company shares a Workout of the Week to all social media followers.
Company Information
Who Created Freeletics?
Freeletics is a German-based company founded by Joshua Cornelius and Mehmet Yilmaz. Cornelius studied technology management, business administration, and maths until 2011. He co-founded the company in 2013. Yilmaz also studied technology management and business administration.
When the company entered the United States fitness market, they did so with $45 million in funding from various venture capitalists, "co-led by FitLab, Causeway Media Partners, and JAZZ Venture Partners, with participation from Courtside Ventures, Elysian Park Ventures, and ward.ventures."
How to Contact Freeletics Customer Service
The only means of contacting Freeletics customer service is via a contact form on the official website. However, we did find a few business listings that shared a bit more information.
Email: support@freeletics.com
Phone: +49 89 4520 5180 (international call to Germany)
Products
Products From Freeletics
The four products available from Freeletics are the:
Training Coach app
Nutrition app
Running app
Gym app
According to the descriptions for each of these apps, you can pay a membership fee to access personalized programs via digital, AI coaching. It appears that access to a digital coach, no matter the app you're using, comes with the same monthly subscription. If this is the case, you can pay one subscription price and download and use personalized coaching on all compatible apps.
Cost
How Much Does Freeletics Cost?
You can purchase access to your Freeletics personal coach in-app or online. As we suspected, you get full access to three programs with one subscription: Training Coach, Mindset Coach, and Nutrition Coach. (The Mindset Coach is not advertised on the website anywhere that we could find.)
There are two subscription options with Freeletics – 3-month and 12-month.
3-month subscription: $5.23/week payable in one lump sum every three months – about $65.
12-month subscription: $2.83/week payable in one lump sum every 12 months – about $150.
All subscriptions are placed on auto-renew.
Refund Policy
Is There a Refund Policy?
There is a 14-day money-back guarantee available from Freeletics. According to the FAQ, "You can easily return it within 14 days of initial purchase without stating a reason. Just contact our customer support to get a full refund. You can still cancel your Coach subscription renewal at any time after the first 14 days."
Program Details
Details on the Freeletics Program
When you visit the Freeletics website to get a coach, you are taken through a series of questions including:
Gender
Fitness Goal
Current Fitness Level
Birth Date
Height
Weight
After entering this information, you are taken to a page with multiple program options, including one marked with Coach Recommendation.
When we tested the signup process, we were immediately convinced Freeletics isn't for everyone. Based on the digital coaching analysis, a 5'4", 45-year-old woman who weighs 280 pounds and has difficulty getting to a standing position from sitting on the floor (not fit at all), has three programs to choose from to lose weight:
12 Weeks Hybrid Running
12 Weeks Balanced Fat Burn
12 Weeks Run Further
There's a definite chance that a medical professional wouldn't suggest a 12-week running program for someone obese who is just starting with fitness. That takes two of the offered programs off the table.
When we tried again for a male program, this time we tried a 6'2", 22-year-old man weighing 225 pounds who was not fit at all, we were offered three programs again.
12 Weeks Hybrid Running
12 Weeks Strength & Stamina
12 Weeks Run Faster
We even went back and changed the profile, so the man was a regular exerciser, and the three offered programs stayed the same.
Wearables
Does it Integrate With Wearables or Health Programs?
We found no mention of any of the programs integrating with apps or wearables of any kind.
Weight Loss
Freeletics and Weight Loss
There's just not enough information on the Freeletics Training Coach or Nutrition programs to gauge if a user can effectively lose weight. We know exercise and healthy eating promote weight loss, and Freeletics offers AI coaching for both, but there's just no reach into the apps or programs to prove it works as claimed.
Unfortunately, we were able to find research that scored the app with 2 points out of 5.5 points. The app ranked 13th out of 24 comparable programs. The study looked into the goal-setting components of the app – Digital Health.
Pros and Cons
Pros and Cons
By the end of hours of research, what's the final take on Freeletics.
Pros:
All apps are available for free download.
Pricing is cheaper than other AI programs.
You can save money by purchasing a more extended subscription.
Cons:
The only two subscriptions are for three months and 12 months.
There is no month-to-month option.
Personal coaching is replacing digital coaching.
What Users Are Saying
What Users Are Saying
"The only thing you'll ever need to exercise. No more excuses. Been using it regularly for 2 months now, and it is amazing! Once you pay to get the ai powered coach, it becomes your fitness mentor, gradually introducing harder exercises, more reps. You'll be tired after every session, but will feel great for having accomplished that little bit more than you thought you were capable of. I've never in my life been regular with exercise but this app just helped me do that."
"To repeat the same as others. They take money from your account. Very unclear how to opt out of auto renewal and they will not give me a refund. Customers service do not care once they have your money that's it."
"Nice app with a nice approach. However with a few big disadvantages. 1. It is not possible to replace specific exercises with a different one (in case of limitations, injuries, or because I just want to). This seems like a minimum requirement from such an app, unfortunately this is the main reason I've canceled my subscription. 2. Cooldown exercises are running on time (seconds) and one after another. The option of starting the exercise by myself is not there. Making it not productive."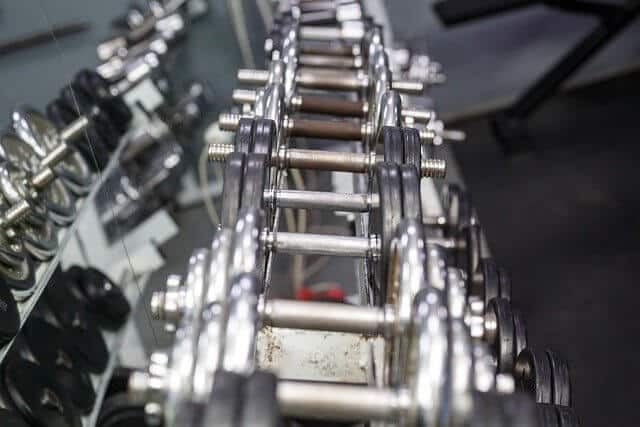 Bottom Line
Bottom Line on Freeletics
We think Freeletics is on the right track with personalized programs and coaching, but the company falls short. Digital AI coaches are being replaced with human coaches who personally interact with users in breakout programs.
You can workout to get fit, but if you're looking to lose weight, you need to learn how to eat, how to move, and how to live a healthier lifestyle.
Among the best in weight-loss apps is Noom. Research on more than 35,000 users showed that at least 75% of people using Noom lose weight. The program offers a personalized experience and a human coach you can contact with questions, concerns, or for support.
We also love that Dietspotlight readers are eligible for a free trial offer of Noom for a limited time.
Learn More About Noom »