Fresh n Lean Review

- 12 Things You Need to Know
Fresh n Lean – a service that takes all the prep time out of cooking. All you do is heat and eat these lean meals and, hopefully, you lose weight. We love that there are multiple meal styles to choose from, but will these organic meals really help you lose more weight?
That's exactly what our researchers and writers wanted to find out, so they flipped every rock they could find on Fresh n Lean. What did they find? Stick around for the bottom line on this fresh, never frozen, meal service.
Fresh n Lean can be purchased through their Official Site.
Overview
What is Fresh n Lean?
Fresh n Lean is a meal delivery company that offers organic, ready-to-eat meals. Users can choose a meal plan or purchase organic meals from the à la carte menu. The catered meals can be heated in your microwave or oven. Fresh n Lean ready-to-eat meals are never frozen.
Fresh n Lean offers several options like Vegan Standard or Low Carb, Keto, Paleo, and Protein+.
Before digging too deep into the program, we wanted to check out some of the science on organic foods.
Fresh n Lean Competitors
History
Who Makes Fresh n Lean?
Fresh n Lean was founded in 2010 by Lauren Asseo and her brother Thomas. The Anaheim-based company started with five employees and quickly expanded to over 350 employees. Lauren Asseo, who was only 18 when she launched the company, was named as one of Forbes Magazine's 30 Under 30 for scaling the business without raising any funds from outside investors.
Scroll below for one of the best products we've seen over the last year.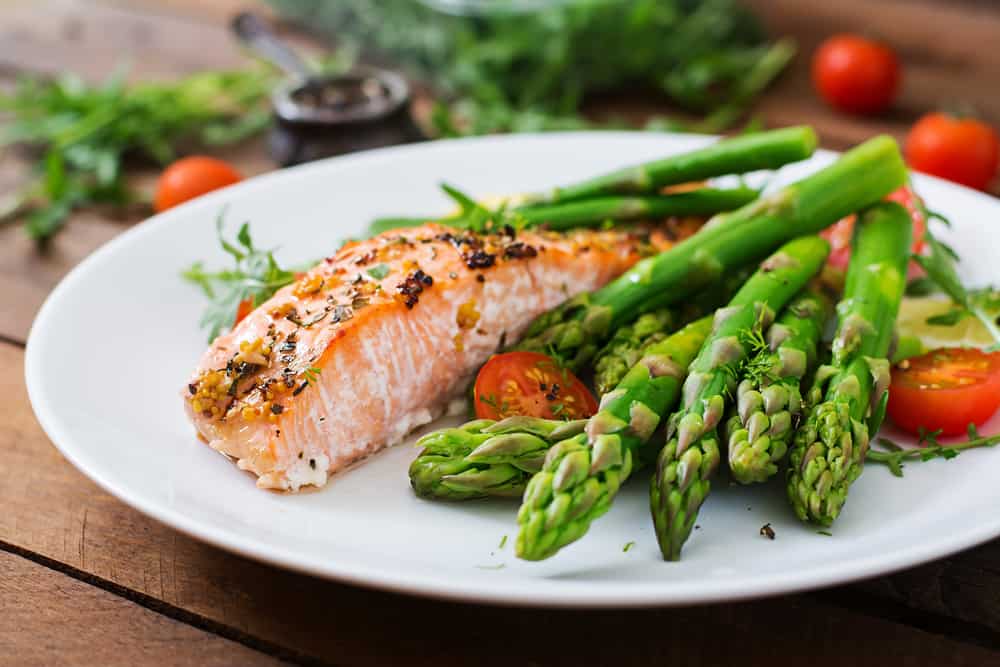 Fresh n Lean Customer Service
You can get in touch with Fresh n Lean by email or telephone.
Phone: (888) 420-4080
Email: hello@freshnlean.com
The company also has an app in development, where more customer service help may be reached.
Fresh n Lean Claims
Users will enjoy a variety of delicious and healthy meals that are always gluten-free, certified organic, and sustainably sourced.
Available Meals
Fresh n Lean Meals
The Fresh n Lean menu changes weekly. Here's an example of what you'll be eating if you order from this meal delivery service:
Entrees
Sustainable shrimp, garlic confit, and garbanzo beans
Cage-free sesame chicken with bok choy
Cage-free roasted chicken thighs with chickpeas and sumac carrots
Grass-fed ground beef with spinach pesto pasta
Cage-free chicken sausage with red pepper and rice noodles
Grass-fed beef pot roast with vegetables
Pico de Gallo made with cage-free chicken breast
Grass-fed beef with teriyaki eggplant
Breakfast
Chicken and egg whites
Turkey bacon, spinach, and bell pepper frittata
Chicken scramble and Brussels sprouts
Members can also order their favorite foods in bulk. All bulk orders are seasoned and ready to eat.
Options include:
Beyond Burgers
Beef
Chicken
Rice
Quinoa
Venison
Beef steak
Brown rice
Mixed veggies
Elk
Basa
Cod
Grilled salmon
Shrimp
Portobello mushrooms
Broccoli
Yellow squash
Snacks
Teriyaki Salmon Jerky
Teriyaki Beef Jerky
Almond Butter Cups
Hearty Granola
Smokey BBQ Almonds
Chili Lime Almonds
Details
Details on Fresh n Lean Ingredients
All Fresh n Lean ingredients are organic and sustainably sourced. Are organic meals really healthier than traditional ingredients? Organic foods are farmed or grown without the use of artificial chemicals, antibiotics, GMOs, and hormones. Many consumers believe that organic farmers do not use pesticides, but researchers from Berkeley University revealed that organic produce is farmed with pesticides that may be just as harmful to the environment as the non-organic pesticides used by commercial farmers. However, there may still be some benefits associated with organic produce.
A comparative study from the Journal of Agriculture and Food Chemistry suggests that organic corn and berries contain 52% more vitamin C and 58% more antioxidants than their non-organic counterparts.
A review from the British Journal of Nutrition found that organically grown crops contain fewer nitrates. Eating too many nitrates may increase your risk of developing certain health issues as per the IJC, but the Journal of the NCI cautions that nitrates are not all bad. Nitrates are present in the vegetables that are an important part of a healthy diet. According to the British Journal of Nutrition, nitrates kill harmful bacteria in the digestive tract.
Weight Loss
Fresh n Lean and Weight Loss
Can a fitness meal delivery plan help you lose weight? Fresh n Lean offers catered vegan, paleo, keto, and high protein meal plans. A study from the International Journal of Behavioral Nutrition and Physical Activity suggests that meal planning is an effective way to improve the quality of your diet while reducing the risk of obesity. If you struggle to stay on track when dieting, a fitness meal delivery plan may help you lose weight.
How to Use Fresh n Lean
Heat your Fresh n Lean meals in the microwave for two to three minutes. Fresh n Lean meals arrive in an insulated box. The packages are vacuum sealed and should be stored in the refrigerator.
Cost and Where to Buy
The cost for one week of breakfasts, lunches, and dinners is $218.61. That equals $10.41 per meal.
If you only order one meal a day, you'll pay $14.75 per meal. If you order two meals a day, you'll pay $12.18 per meal.
Pros and Cons
Pros and Cons
Pros:
Healthy meals for a variety of diets.
Vegan, keto, and paleo options available.
Organic and sustainably sourced.
Never frozen.
Available in bulk.
Menu changes weekly.
Gluten-free.
Cons:
Some reviewers called the meals "bland, mushy, and tasteless."
The meals may be too expensive for some budgets.
What Users Are Saying
What Users Are Saying
"I made an order for the first time. I was expecting to receive the meals on the week and took 2 ans half weeks to receive them. When the package arrive the meals looked like they were bad. I had one to try because I thought it could also be the way it would come in the package. I got food poison hours after. I definetely not recommend it specially if you dont live close to their are."
"Was exactly what they described! Food was great tasting and it was so refreshing to know that I wasn't doing damage to my body when I ate on the go. Thank you for offering a great product!"
"I would like to see more options. I would like to select my meals. Most meals are tasty. However, there is no way I can stop the ones I don't like. The meals have too much sauce. Some just drown in it. I would like to see some Protein meals with a solid unsauced protein or sauce on the side. Customer service is good but slow. I would like to be able to see my account. Overall, satisfactory rating."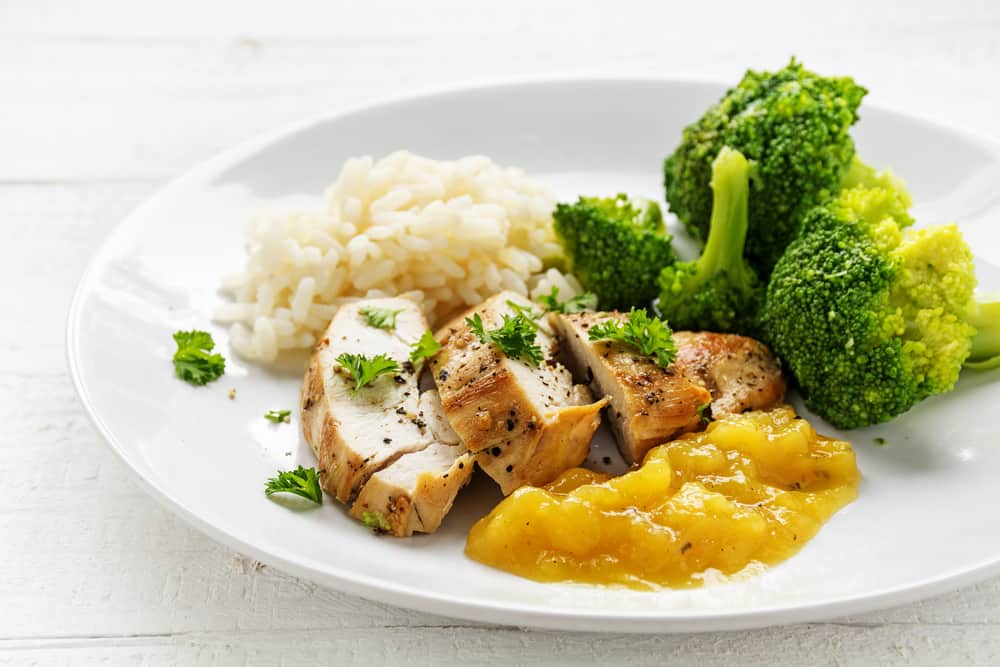 Bottom Line
The Bottom Line on Fresh n Lean
What's the final take on this high-end meal delivery service? First, we know, based on science, that meal replacements work to promote weight loss. We agree they have a strong hold, and place, in the market. However, if you're looking to lose weight for the last time and you don't want to stay on the merry-go-round of past dieting experiences, we have a suggestion for you.
Among the best in weight loss programs is one called Noom. This plan connects the user with two coaches – one personal and one group – that are real-life people ready to answer questions and provide guidance along the way. Daily lessons, quizzes, recipes, mental-health activities, and more make up this unique, proven program.
Plus, for a limited time, all Dietspotlight readers can access a free trial offer. Check it out today!
Learn More About Noom »