Frog Fuel Review

- 11 Things You Need to Know
Frog Fuel – a protein shot developed by Navy SEALs and a biochemist from Stanford University. This drink claims to digest four times faster than whey protein while supporting athletes' rigorous needs through muscle recovery and full-body support. How does the formula work? Can Frog Fuel shots help increase muscle strength?
To get to the bottom of this supplement, our review team decided to look at the product in-depth. After investigating the formula, claims, scientific research, and customer reviews, we found the bottom line on this brand and whether you should buy this supplement.
Frog Fuel can be purchased through their Official Site.
Overview
What is Frog Fuel?
Frog Fuel is a liquid collagen protein shot that claims to have been "developed by Navy Seals and a Stanford biochemist."
There are two versions of Frog Fuel – Power Protein and Ultra. Within those two, there's a caffeinated and decaffeinated variety. The caffeinated supplement contains 80mg per serving.
Frog Fuel is not intended for weight loss, which is good because some research shows that collagen protein isn't as effective at helping people lose weight as whey protein. To be more specific, a 2019 study published in Nutrients shared, "collagen may not be an effective supplement for overweight women who are attempting to alter body composition." But why? It appears whey protein may have the ability to increase resting metabolic rate, which collagen doesn't have.
Now that we have that out of the way, let's dive deep into Frog Fuel to see what this product is all about. First, look at these studies to learn more about the possible effects of the product on your body.
Nutrients – One of the positive aspects of using this product although that may not be your goal.
Scientific Reports – an important look at how useful it is for building elastins in the body, something that has a profound effect on toning the body.
Nutrients – a fantastic study that shows support to the muscular system with collagen peptides.
Frog Fuel Competitors
Who Makes It
Who Makes Frog Fuel?
Alexander Kunz and Jeff Byers are the co-founders of Frog Fuel, and both were Navy Seals. There's no mention of the Stanford biochemist on the About Us page.
In addition to Kunz and Byers, the company employs various athletes on the official website to spread its popularity. Some of the athlete's Frog Fuel works with include:
Victor Morales Jr: Professional boxer
Claudia McCoy: All-American runner and triathlete
Josh Fiore: 2017 Spartan Ultra World Champion
The company also has an ambassador program where individuals can apply to give and receive discounts on Frog Fuel products.
Contacting Frog Fuel Customer Service
There's an automated chatbot that can answer simple questions and a FAQ page.
On their contact page, they give out the following contact information:
Phone: 1-888-448-8468
Email: support@op2labs.com
Address: 2140 Hall Johnson Road, Suite 102-362, Grapevine, TX 76051
Scroll below for one of the best products we've seen over the last year.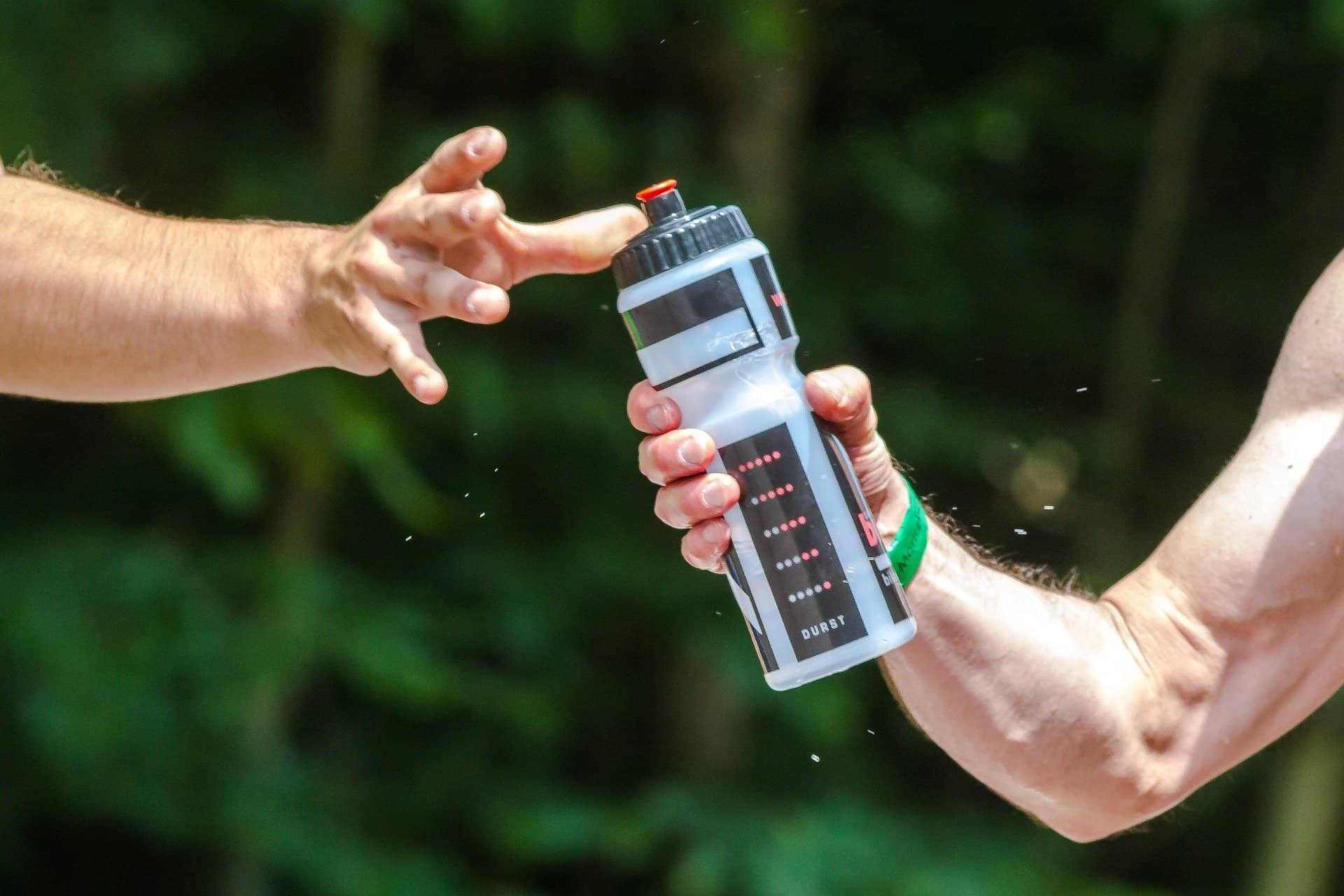 Claims
Frog Fuel Claims
The Frog Fuel claim is out front and center on the official website. The supplement is "designed to be the most powerful protein in the world."
For a product that's around one ounce, that's a pretty large claim.
Ingredients
Frog Fuel Ingredients
So what does it take to formulate the "most powerful protein"? Let's have a look at each of the four varieties of Frog Fuel:
Frog Fuel Power Regular – No Caffeine: enzyme hydrolyzed collagen protein (non-GMO), taurine, tryptophan, histidine, methionine, glutamine cysteine.
Frog Fuel Power Energized: same ingredients as Regular with 80mg of added caffeine.
Frog Fuel Ultra Regular: enzyme hydrolyzed collagen protein (non-GMO), maltodextrin, dextrose, beta-alanine, citrulline malate, citric acid, and taurine.
Frog Fuel Ultra Energized: same ingredients as Ultra Regular with 80mg of added caffeine.
As you can see, most of the ingredients in these products are the same.
Effectiveness
Does Frog Fuel Work?
Now that we have the ingredient lists in hand let's look at what each ingredient does for the body and if Frog Fuel can help you lose weight.
Enzyme Hydrolyzed Collagen Protein
When collagen protein is enzymatically hydrolyzed, changes occur to chemical and biological properties, including increased "antioxidant capacity, antimicrobial activity, and…bioavailability." It also helps that the process breaks the peptides into smaller parts, so they're more easily processed by the body.
Research shared in the journal Nutrients found that prolonged supplementation, over 12 weeks, produced better results in healthy, active men compared to a placebo group. The collagen group showed an increase in fat-free mass, but body mass remained the same.
While researching this ingredient, we found a 2019 study that works as a consensus of most previous research. According to Nutrients again, "The results of twenty years of research indicate that the inclusion of collagen peptides in the diet can lead to various improvements in health."
Taurine
You find this amino acid in tons of energy drinks and workout supplements. The major role of taurine is protecting the cell on various levels, but supplements are being recognized for potential health benefits. For instance, research in Japan led medical experts to approve taurine to treat certain heart-related illnesses, according to Biomolecules & Therapeutics.
Tryptophan
Critical Reviews in Food Science and Nutrition says, "Tryptophan (Trp) is an amino acid and an essential component of the human diet. It plays a crucial role in many metabolic functions." It also affects serotonin and melatonin, which regulate mood and sleep, respectively.
Most recent research has been into the possible use of tryptophan in people with mood disorders.
Histidine
Histidine is another amino acid. This one works with the kidneys, brain, digestive and immune systems.
It is an essential amino acid, so it must be taken in through diet, says the National Institute of Health.
Methionine, Glutamine, Cysteine
Frog Fuel contains even more amino acids, all of which play a role in one process or another and can be found in foods or are naturally produced in the body.
Beta-Alanine
It looks like beta-alanine may help with powerlifting, but it may not help with more traditional, high-intensity exercise. Let's look at the research.
According to the International Society of Sports Nutrition Journal, beta-alanine increased power output in untrained men during the 5-week study period. The researchers termed the results "significantly greater training improvements" as compared to the placebo group.
However, there's another side to the story. Research published shortly after in the journal Amino Acids claimed beta-alanine did not improve recovery from resistance exercise. Participants took the supplement for 28 days before testing.
Nutrition
Frog Fuel Nutrition
What does each of the product varieties provide in terms of calories and protein in terms of nutrition?
Calories: 60
Protein: 15g
Sodium: 51mg
Potassium: 9mg
Frog Fuel Ultra
Calories: 72
Protein: 8g
Sodium: 20mg
Potassium: 50mg
Total Carbohydrates: 10g
Sugars: 3g
Directions
How to Use Frog Fuel
Frog Fuel comes ready to drink. Tear open the top and drink. Each Frog Fuel contains about one fluid ounce or two tablespoons.
Cost
Cost and Where to Buy
Frog Fuel is available for sale from the official website and Amazon. You'll pay about $50 for 24 shots.
Pros and Cons
Pros and Cons
How did we come out of our research feeling about Frog Fuel? Let's look at the pros and cons.
Pros
You can buy online via Amazon – one of the most trusted marketplaces online.
Tons of protein (15g) in a tiny package (1 ounce).
Cons
This is one expensive protein product.
It contains 3g of sugar.
What Users Are Saying
What Users Are Saying
"Love this more than I thought I would. Gave me so much energy and made me feel great during my workout."
"Contains Sucralose – Was excited about this product. Ordered for someone else. Please make one without the chemical, artificial sweeter. Will not use any artificial sweeteners."
"Love the flavor but I Really like sour stuff so it was perfect! Thickness was fine, not thick and goes down easy. Only 4 stars on warmth because I don't know what they mean exactly. I really like Frog Fuel. Helps give me a little pick up when I'm moving slow. Protein is important as well. I only wish the cost was a little less. Great Product!"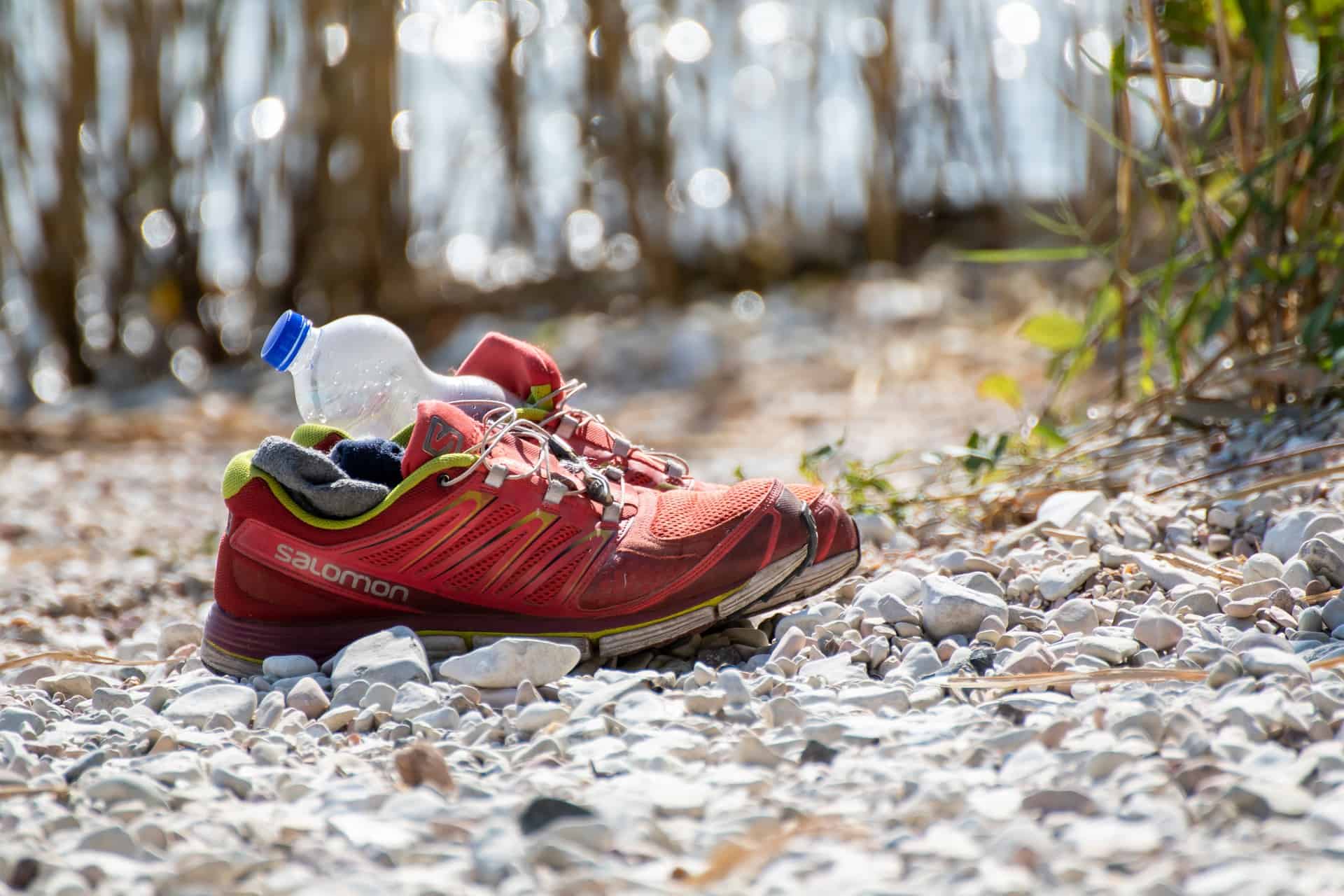 Bottom Line
The Bottom Line on Frog Fuel Results
Protein shots are a relatively new concept, so we were intrigued when we first heard about Frog Fuel. We like that the product punches so much protein in a small container, but the high price has us worried.
Additionally, if you are looking for something that can help in weight loss, this supplement may not be the solution. Instead, you need to look for a comprehensive program to help you with your individual health needs.
Luckily, Noom – one of the best weight-loss programs – is available. They offer custom meal plans, food logging, and tons of other tools to help users make lasting changes to their lifestyle and keep that weight off for good.
Noom is offering a free trial offer to all readers for a limited time.
Learn More About Noom »