Garden of Life Probiotics Review

- 11 Things You Need to Know
Garden of Life Probiotics – the organic, shelf-stable probiotic from a company that claims they sell whole food supplements instead of the traditional types on the market. We wanted to learn more about the company and the product that's supposed to offer better support than the competition.
Our researchers dug into the ingredients, probiotic strains, clinical research, and more. With all the information in hand, here's the bottom line – complete with the pros and cons – on the Garden of Life Probiotics.
Garden of Life Probiotics can be purchased through their Official Site.
Overview
What is the Garden of Life Probiotics?
Garden of Life Probiotics are a series of organic, shelf-stable probiotic supplements that provide billions (sometimes as many as 100 billion CFU) of bacteria across more than 30 strains of probiotics. There are several lines to choose from, including:
Dr. Formulated Probiotics
Raw Probiotics
Primal Defense Probiotics
Garden of Life uses a variety of supplemental ingredients to define what a product is supposed to address. For instance, Dr. Formulated Probiotics for Mood includes ingredients that affect mood in addition to the probiotics for gut and digestive health.
Does It Work?
Who Makes Garden of Life Probiotics?
Garden of Life, the probiotic line creator, is all about finding the power of food. According to the company page, there are three principles by which the company operates:
"The Science of Whole Food.
Clean is Healthy.
Traceability."
The company offers products that are:
Non-GMO
Vegetarian
Gluten-Free
Soy-Free
Dairy-Free
Shelf-Stable
Garden of Life doesn't consider themselves to be a supplement company. The products they sell are whole foods or food products. We assume this includes all products in the line, including topical treatments, which may be a little confusing to customers.
Garden of Life Probiotics Customer Service
The Garden of Life customer service team is available by phone, email, and mail. You can also choose to message the company on social media.
Phone: 866-465-0051 (customer service)
Phone: 561-748-2477 (corporate office)
Write: 4200 Northcorp Parkway, Ste 200, Palm Beach Gardens, FL 33410
Email: contact form on the official website
Products Similar to Garden of Life Probiotics
Other Products
Other Garden of Life Products
Garden of Life sells hundreds of products across a variety of health and wellness concerns. Some of the categories of supplements include:
Brain Health
CBD
CBD Probiotics
Collagen
Digestion
Essential Oils
Fish Oil
Food
Greens
Immune Support
Joint Health
Prenatal
Protein
Sport
Vitamins
Weight Management
Scroll below for one of the best products we've seen over the last year.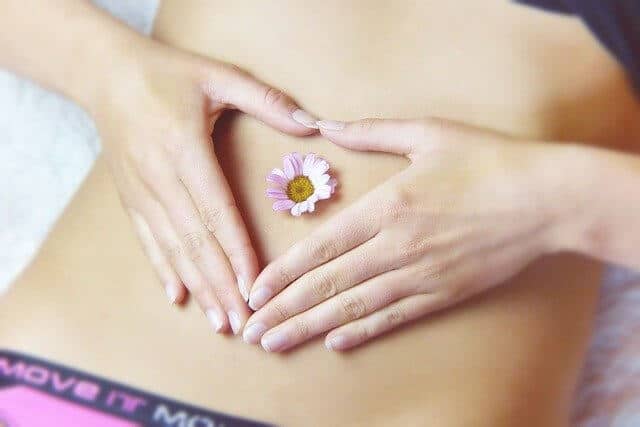 Ingredients
Garden of Life Probiotics Ingredients
There are three Garden of Life Probiotics – Primal Defense, Dr. Formulated, and Raw. These three brands account for nearly 50 products. For the sake of ingredients, we'll focus on the supplement that claims weight loss, or weight management, is possible.
Dr. Formulated Fitbiotic: organic acacia fiber and probiotic blend
Ingredient Details
Details on Ingredients
With only two ingredients, it shouldn't be challenging to determine whether or not the weight-management claims are legit.
Acacia Fiber: Acacia is a water-soluble fiber commonly used for dietary purposes. In terms of weight loss, the fiber is supposed to work, like all fibers, to slow the digestive process leaving a feeling of fullness behind. Feeling fuller, longer could mean eating fewer calories – promoting weight loss.
If science says this is true, all water-soluble fibers are likely true, including glucomannan (the most popular in water-soluble fibers).
What makes the acacia fiber in Garden of Life Probiotics different is that they are sourced from whole foods. Based on research in Nutrition Today, "Fiber supplements cannot be presumed to provide the health benefits that are associated with dietary fiber from whole foods. Of the fiber supplements on the market today, only a minority possess the physical characteristics that underlie the mechanisms driving clinically meaningful health benefits."
Probiotic Blend: Probiotics are healthy bacteria that naturally occur in the digestive system. Lifestyle choices, environment, health, and other factors play a part in the health and vitality of probiotics in the gut. Supplementing with probiotics, especially from food sources, may help with digestive health and overall wellness.
Weight Loss
Garden of Life Probiotics and Weight Loss
There's no indication from Garden of Life or clinical research that these probiotic whole food products are effective for weight loss. Some studies show a possible connection with some healthy bacteria strains, but nothing indicating a strong relationship to rely upon. Based on research in the journal Nutrients, "Studies have found that the probiotic effect on body weight and metabolism is strain-specific and that only some of the species included in the Lactobacillus and Bifidobacterium genera are effective, whereas the use of other strains can be deleterious."
Side Effects
Garden of Life Probiotics Side Effects
Probiotics affect how the gut is working, and some changes result in excess gas. Gas and bloating are common side effects when first taking probiotics. These tend to resolve as the body gets used to the healthy bacteria. The same can be said for fiber, which also causes gas and bloating. Some people also find they have loose stools or diarrhea.
How to Use
How to Use Garden of Life Probiotics
The instructions on the Garden of Life Fitbiotic label says to "take one packet daily with unheated food or beverage."
It doesn't say to mix the powder with liquid, so we're assuming that means pouring it into the mouth to dissolve.
Cost and Where to Buy
Cost and Where to Buy
You can choose to purchase the Garden of Life Probiotics from a variety of websites and retailers. The brand is commonly found through companies like Amazon and Walmart. You can also choose to buy directly from the company.
You can expect to pay anywhere from $20 to $80+ for the Garden of Life Probiotics.
Pros and Cons
Pros and Cons
What's the final word on the pros and cons of the Garden of Life Probiotics?
Pros
You can find products to purchase at many retailers, offline and online.
Some products are well-priced.
There is some evidence that probiotics, and fiber, may help with weight loss.
Cons
The prices for some probiotics are much higher than the competition.
Combining fiber and probiotics may increase the risk of gas and bloat.
May cause loose stools in some people.
What People Are Saying
What Users Are Saying
"Seems to have worked getting my digestive tract back to normal. They are pricey but at least they are working I use a different brand that's a much lower price for two or three days and then one of these. It stretches the budget and still works. Bacteria should grow in the digestive tract so the good bacteria shouldn't die off in a day unless you are really sick."
"I took one capsule and got severe adverse allergic reaction to ingredients inside this probiotic. Contacted Amazon for refund, they refused: they told me "it's not returnable". They told me to contact Manufacturer, so I did contact them: they also refused to issue me refund. On the description there were nothing mentioned that this item is not returnable! Just wasted my money. No one wants to take the responsibility for their product! Very disappointed!"
"I just started using it therefore it's too soon to tell on how it's making me feel. However, it's worth reporting that there was 5 less capsules than indicated on package."
Bottom Line
Bottom Line on Garden of Life Probiotics
Overall, Garden of Life offers some pretty strong probiotics – with one offering at least 100 billion CFUs – that's a lot of healthy bacteria. The side effects of gas and bloating may be an issue for some, at least at the start, but if you're looking for probiotic support, you could do much worse.
If weight loss is where you're headed, we believe a total support system is the only option.
Among the best in weight-loss apps is a program called Noom. With Noom, you are partnered with a personal coach for support along the way. The virtual community is there 24/7, and each weight-loss plan is personalized to the user. Clinical research shows Noom just works.
Plus, because you're a Dietspotlight reader, you can gain access to a free trial offer for a limited time.
Learn More About Noom »