Garden of Life Raw Probiotics Review

- 12 Things You Need to Know
Garden of Life Raw Probiotics – a whole food supplement that doesn't use chemicals or additives of any kind. The company claims real food supplements are the way to go, but is there any science to prove this claim? That's what our team of researchers needed to find out, so we sent them on the chase for the facts.
The team looked closely at the ingredients and possible side effects while digging through every piece of information they could find on the company. What's the bottom line with Garden of Life Raw Probiotics? Is this whole food supplement worth a try?
Garden of Life Raw Probiotics can be purchased through their Official Site.
Overview
What is Garden of Life Raw Probiotics?
Garden of Life Raw Probiotics are a line of shelf-stable probiotics available from a whole-food company. The company prides itself on selling whole food supplements. There are nine products in the Raw Probiotics line. These are:
5-Day Max Care
Colon Care
Kids
Men
Men 50 & Wiser
Ultimate Care
Vaginal Care
Women
Women 50 & Wiser
It looks like the only flavor available at this time is Banana. Most of the products come in capsule form.
Who Makes Garden of Life Raw Probiotics?
Garden of Life is a supplement company that specializes in real food supplements. The principles that guide the company are:
The Science of Whole Food
Clean is Healthy
Traceability
Contact information for the company headquarters is:
Phone: 561-748-2477
Write: 4200 Northcorp Pkwy Ste 200, Palm Beach Gardens, FL 33410
Garden of Life Customer Service
The official website for Garden of Life offers a phone number for the customer service department. There's also a contact form if you'd rather use email.
Call: 866-465-0051
Email: contact form
Do Probiotics Work?
ISRN Nutrition — "The development of probiotics for human consumption is still in its infancy. Further research, in the form of controlled human studies, is needed to determine which probiotics and which dosages are associated with the greatest efficacy and for which patients, as well as to demonstrate their safety and limitations."
Nutrition in Clinical Care — Probiotics may be helpful in the treatment of a number of health conditions, though further research is needed to determine the dosage, strains, etc. for each.
Future Science OA — "There are no certified health claims credited to probiotic products are currently in place. This is likely owing to the wide inter-personal variations in commensal bacteria as well as fundamental differences between probiotic strains."
Products Similar to Garden of Life Raw Probiotics
Products
Other Garden of Life Products
Some of the products available from Garden of Life include:
Dr. Formulated Brain Health
Dr. Formulated CBD
Dr. Formulated CBD Probiotics
Collagen
DetoxiFiber
Whole Food Magnesium
Platinum Omega 3 Fish Oil
Wobenzym N
Keto Fit
Keto Meal
Scroll below for one of the best products we've seen over the last year.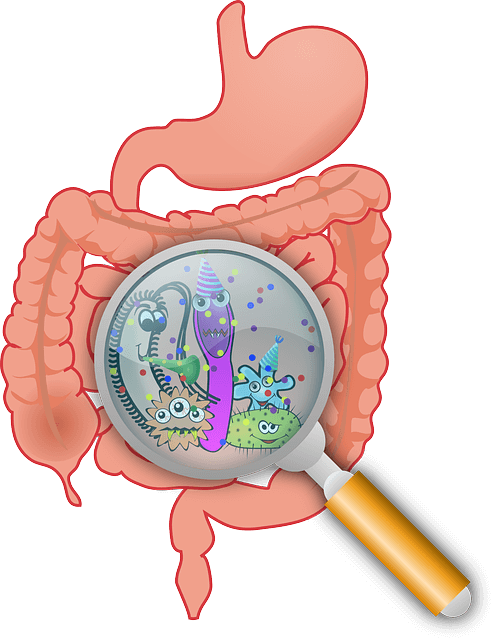 Claims
Garden of Life Raw Probiotics Claims
Because Garden of Life products are developed from real foods, the company claims the only way to make natural supplements is to "Slow it down, make it by hand, grow it in rich organic non-GMO soil with enough sun, air, water and time for it to be its best. Harvest it when ready. Treat it with care. Turn it into a power-packed nutritious food supplement."
Ingredients
Garden of Life Raw Probiotics Ingredients
Though there are billions of probiotics units in each serving of the Garden of Life probiotics, there are only a few main ingredients used across the line. First, let's take a look at the CFUs and strains offered in each probiotic variety.
The amount of probiotics in a supplement is measured as colony-forming units (CFUs).
5-Day Max Care: 400 billion CFUs with 34 probiotic strains
Colon Care: 50 billion CFUs with 33 probiotic strains
Kids: 5 billion CFUs and 5 probiotic strains
Men: 85 billion CFUs with 31 probiotic strains
Men 50 & Wiser: 85 billion CFUs with 32 probiotic strains
Ultimate Care: 100 billion CFUs with 34 probiotic strains
Vaginal Care: 50 billion CFUs with 38 probiotic strains
Women: 85 billion CFUs with 32 probiotic strains
Women 50 & Wiser: 85 billion CFUs with 33 probiotic strains
Some of the ingredients used in the whole-food supplement line include:
Probiotics
Prebiotics: inulin
Digestive Enzymes: lactase, protease, prolease, cellulase, hemicellulase, lysozyme, aspergillopepsin
Raw Whole Food Probiotic Blend: Bulgarian yogurt concentrate, lactobacillus, and bifidobacterium probiotics
Raw Fruit and Veggie Blend: red bell pepper, green pea, carrot, plum, cherry, strawberry, raspberry
Ingredient Details
Details on Ingredients
We know the main push with Garden of Life Raw Probiotics is the probiotics. We'll take a close look at the possible benefits of taking a probiotic supplement, including the potential impact on weight loss. However, some other ingredients come up across all products, so they're worth a look as well.
Probiotics: Probiotics are healthy gut bacteria. The bacteria can be found in foods and supplements. Dietary choices, medications, and environmental factors all play a part in gut health and probiotic levels. According to Therapeutic Advances in Gastroenterology, "Probiotics may restore the composition of the gut microbiome and introduce beneficial functions to gut microbial communities."
Prebiotics: Prebiotics are the food for probiotics. The two go hand in hand. While probiotics have the limelight for gut health, but prebiotics are just as important. Dietary fibers like "Fructooligosaccharides, inulin, and galactooligosaccharides are universally agreed-upon prebiotics," according to Current Developments in Nutrition.
Weight Loss
Garden of Life Raw Probiotics and Weight Loss
The research into how probiotics may help with weight loss is inconclusive. Some studies show promise, while others don't come up with the same effects. Research published in the journal Nutrients sums up the current state of research into probiotics and weight loss.
According to the article, "Further studies are needed before probiotics can be rationally prescribed for the prevention or treatment of obesity. Control of the diet and environmental and lifestyle factors that favor obesity development remains the best solution to problems related to weight gain."
Side Effects
Garden of Life Raw Probiotics Side Effects
No matter the probiotic supplement, there is a chance of some side effects that typically happen when you first start taking a product like this. You may experience:
Gas
Bloat
Stomach Pain
Constipation
Diarrhea
Headache
Increased Thirst
Increased Urination
Directions
How to Use Garden of Life Raw Probiotics
Garden of Life Raw Probiotics are available as capsules and powder. You take between one and nine capsules daily, depending on the RAW product you've chosen. Powder supplements are available with a scoop or as a pre-measured packet.
Cost
Cost and Where to Buy
It looks like Garden of Life products are available for sale from various natural food stores. The products are also available on Amazon and the official website. Most of the products we found were priced at around $40 a bottle.
Pros and Cons
Pros and Cons
What's good and not so good about this product? Let's take a look at the pros and cons.
Pros
Contains healthy probiotics and prebiotics.
Whole foods are used.
The price isn't that bad.
Cons
Not available from the official website.
May cause gas and bloating in some people.
What Users Are Saying
What Users Are Saying
"This is a quality product that is very reliable. I use these probiotics daily and feel the difference which is why I order them time and time again."
"Did not work for my tummy – Does not seem to work for me."
"My bottle arrived today. Hopefully, it will still work well. But why did I pay $4 more for the refrigerated one when it didn't come shipped cold as advertised? It was not just room temperature, but warm when it arrived! False advertising and seems like a ripoff. If you're not really going to ship it cold, then don't even bother advertising that and charging more for it."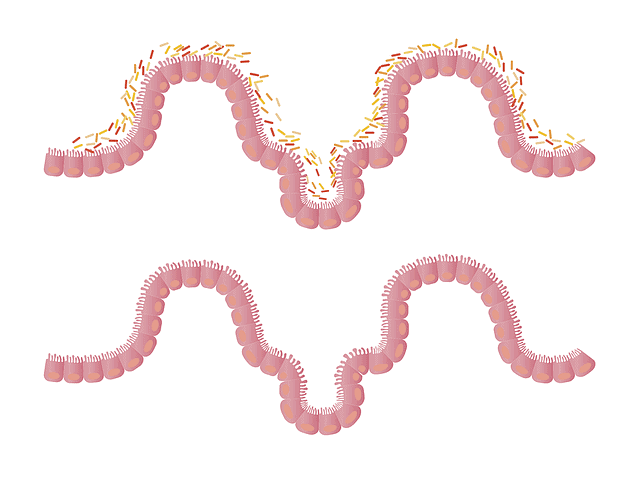 Bottom Line
Bottom Line on Garden of Life Raw Probiotics
If you're looking for a probiotic, Garden of Life Raw Probiotics are a good choice. The supplement is made from real food by a company that clearly works to provide the cleanest, most effective products, but the chance of losing weight with the probiotics is not high.
When weight loss is what you're aiming for, probiotics may not be the best bet – but we know of a program that's clinically proven effective.
Among the best in weight-loss programs we've found is one called Noom. After years of research, the program was developed into the best ways to lose weight with diet, exercise, and behavioral changes. It's this psychological element of Noom that really sets it apart from other apps.
Plus, we love that all Dietspotlight readers can take advantage of a free trial offer of Noom for a limited time.
Learn More About Noom »