Gas Monkey Energy Review

- 13 Things You Need to Know
Gas Monkey Energy – An energy drink with powerful flavor that claims to supercharge and restore your energy – all without the common caffeine crash. The product claims their formula adds drive while being delicious, so our team decided to take a closer look at the beverage.
Our team sought to answer a few questions – Are Gas Monkey Energy drinks going to give you a boost? What makes this product different from other energy drinks? Can you expect to be "supercharged" after drinking Gas Monkey Energy? To find out more about this product, make sure to keep reading, and check out the bottom line for the final verdict.
Overview
What is Gas Monkey Energy?
Gas Monkey Energy is a lightly carbonated energy drink that contains caffeine and taurine, among a bunch of B vitamins. This is a typical formula, and as such, we expect a typical outcome. The caffeine will boost energy for a limited time, and then that energy will fizzle out.
There are three versions of Gas Monkey Energy – regular, tropical (Power Punch), and lite.
The combination of caffeine and taurine is common in energy drinks. Common enough that a slew of scientific research has been completed on the combination.
BMC Cardiovascular Disorders – Taurine and caffeine are two of the "most frequent active ingredients of energy drinks."
Sports Medicine – Though the combination is used frequently, some research shows that it may be the taurine and not the caffeine, necessarily, that has an impact on exercise performance.
Journal of Clinical Medicine – Evidence shows that energy drinks increase heart rate and, in some cases, can cause negative side effects. However, what research has yet to uncover is the potential adverse effects on the heart when these drinks are consumed in conjunction with nicotine or other stimulants that also affect the heart.
We'll go into more detail with the Gas Monkey Energy ingredients shortly, but for now, let's dig a little deeper into the company behind it all.
Update April 2021: It appears the official website for Gas Monkey Energy has been taken down. We found no new stories or press releases about the company closing.
Gas Monkey Energy Competitors
Company Bio
Who Makes Gas Monkey Energy?
The official website for Gas Monkey Energy is missing a ton of information. The Contact page offers a map but no address. The page also offers a link to a worldwide list of contact information, but the link goes nowhere.
Aside from social media and a contact form, you can choose to email a customer service representative at orders@gasmonkeyenergy.com for support.
According to a 2016 press release, Richard Rawlings, the owner of Gas Monkey Garage, is the brand's founder. Rawlings is currently a chairman of the company, along with Jaime Nunez Jordan, who is the acting CEO.
In June 2020, the company filed a Chapter 7 Bankruptcy in Dallas, Texas. The company is still functional and is working through bankruptcy.
Scroll below for one of the best products we've seen over the last year.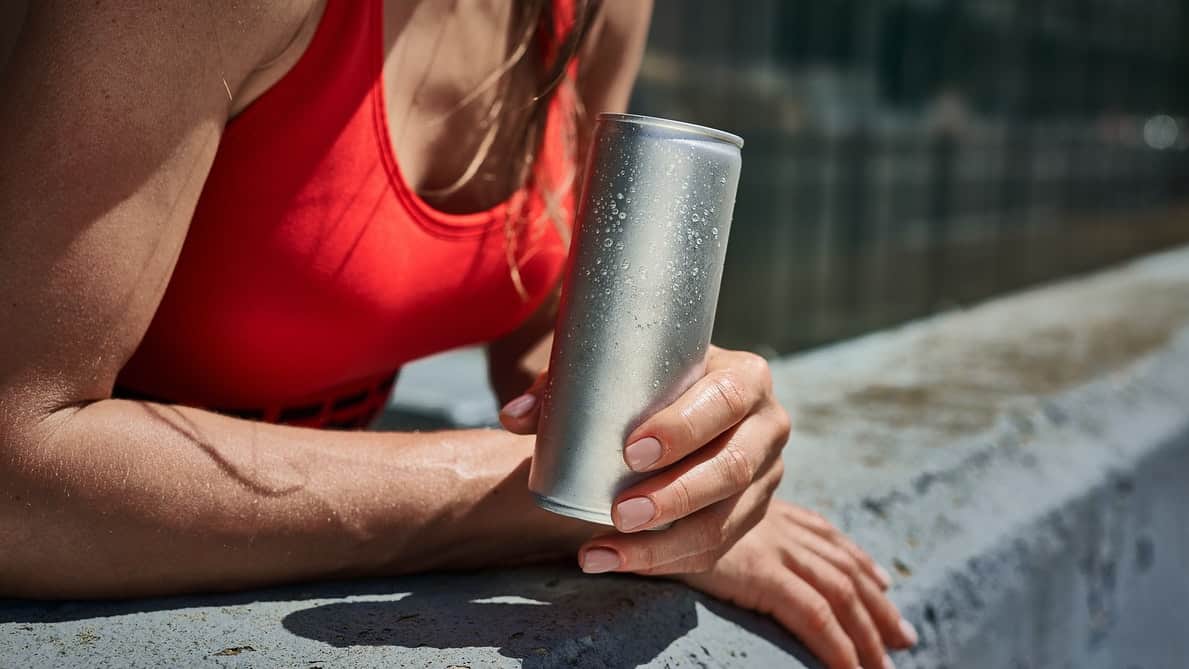 Claims
Gas Monkey Energy Claims
Gas Monkey Energy claims to provide the body with "clinically-proven functional ingredients that allow your body to restore and sustain energy." It's all about giving you the get-up and go you need to make it through your day. Using the term clinically-proven is a dangerous thing in the world of supplements, as high-end research is rare.
The product also has no aspartame and no high fructose corn syrup, but notice it doesn't say anything about preservatives. That's because the energy drink contains two preservatives, potassium benzoate, and potassium sorbate. It is sweetened with honey.
Ingredients
Gas Monkey Energy Ingredients
The list of Gas Monkey ingredients is more common than we wanted to see. And, to top it off, we're not thrilled with some of the ingredients.
Based on a product label from the official website, Gas Monkey Energy contains:
Carbonated Water
Sugar
Honey
Caffeine
Niacin
Panax Ginseng Extract
D-Ribose
Guarana Extract
Inositol
Vitamin B6
Vitamin B2
Taurine
Vitamin B12
Nutrition Facts
Gas Monkey Energy Nutrition
Based on the product label, one can of Gas Monkey Energy supplies two servings. The following nutritional information is based on one-half can. Double these values for an entire can, which is likely how the drink will be consumed.
Calories: 120
Total Fat: 0g
Total Carbohydrates: 27g
Sugars: 26g
Protein: 0g
Sodium: 95mg
Caffeine: 80mg
Does It Work?
Does Gas Monkey Energy Work?
When you look at the ingredient list for Gas Monkey Energy, the first ingredient is the most concentrated and the last ingredient is the least concentrated. This is important because no details are provided about how much of any ingredient, other than caffeine and sugar, are shared. It's difficult to ascertain if a formula will work or not if there's no way of telling exactly what's in the formula.
Generally speaking, some of the ingredients do show promise for increased focus and energy.
Caffeine
Caffeine has been shown to increase energy by stimulating the central nervous system. This reaction is why so many people around the world start their day with a caffeine-rich cup of coffee. However, there's also a connection between the stimulant and how the brain works.
It's been found that consuming "200 mg of caffeine… significantly enhanced problem-solving abilities." However, it didn't impact "creative generation or working memory," according to Consciousness and Cognition.
We also found research that showed improvements in physical performance with the use of caffeine-containing energy drinks. However, as mentioned above, it looks like the effects are linked to the taurine in these supplements, not with the caffeine, according to the European Journal of Nutrition.
What concerns us with Gas Monkey Energy is that taurine is near the end of the ingredient list. And, the further down the list, the less of the ingredient in the formula.
Panax Ginseng Extract
While the caffeine, and our next ingredient, guarana, will impact blood pressure, research in the International Journal of Cardiology shares that it's not the Panax ginseng in these energy drinks that causes the effect.
According to a randomized clinical trial, "Panax ginseng does not have a significant impact on electrocardiogram or blood pressure parameters." So, if it's not a stimulant, then why is it added to Gas Monkey Energy?
Probably the best feature of Panax ginseng, in terms of clinical research, is that it works as an anti-inflammatory, according to the Journal of Ginseng Research. This can mean inflammation due to obesity, health conditions, tissue recovery, and a wealth of other inflammatory-based conditions and responses. However, that doesn't have anything to do with the claims of increased energy.
Guarana Extract
Guarana is another stimulant in the mix and a common energy drink ingredient, according to research published in the Brazilian Journal of Medical and Biological Research.
Weight Loss
Gas Monkey Energy and Weight Loss
Gas Monkey Energy drink is not ideal for weight loss. The formula contains a massive amount of sugar, which can cause a spike in blood sugar levels, eventually leading to hunger or cravings for more carbohydrates. Sugar-based calories are also empty calories as they provide no nutritional value.
According to the Journal of American College Health, energy drink consumption was associated with unhealthy weight loss and eating behaviors.
Side Effects
Gas Monkey Energy Side Effects
What are the potential Gas Monkey Energy side effects? Well, because the formula contains only 80mg of caffeine per serving, there's not a huge chance of side effects. However, one can is equivalent to two servings or 160mg of caffeine, and that's when you start getting into a potential area of concern for people who're sensitive to stimulants.
One can of Gas Monkey Energy contains the same amount of caffeine as about two cups of coffee. Suppose you're drinking that morning cup of coffee in addition to using this energy drink. In that case, the amount of caffeine you're taking in could potentially double to upwards of 320mg, and that doesn't take into account any other sources of caffeine or stimulants you may take in, such as sodas or teas.
Too much caffeine, according to MedlinePlus.gov, can lead to:
"Restlessness and shakiness
Insomnia
Headaches
Dizziness
Rapid or abnormal heart rhythm
Dehydration
Dependency, so you need to take more of it to get the same results."
Directions
How to Use Gas Monkey Energy
Each can of Gas Monkey Energy contains two servings, so you'll drink one serving, or half a can, then refrigerate the remaining for later. It's best not to drink caffeine-containing beverages within a few hours of bedtime as the stimulant can take hours to get out of your system.
It's best to skip all energy drinks after midday to prevent interrupted sleep.
Where To Buy
Cost and Where to Buy
The Buy Now button on the official website, as of October 2020, leads to an Amazon storefront, but none of the three versions of Gas Monkey Energy are available for purchase. There's no indication as to the going price or when the drinks will be back in stock.
2021 Update: You can find the items on Amazon and the official website.
Pros and Cons
Pros and Cons
We're at the end of hours of research – so what did we find out about Gas Monkey Energy?
Pros
All ingredients are listed on the official website.
Contains commonly-used ingredients.
Cons
There's no mention of price on the official website.
The formula is outdated and common.
What Users Are Saying
What Users Are Saying
"The Tropical Flavor one is my favorite. I can't get enough of it. Everyone in my household has sneaked around to get one and they're almost gone! I definitely will be keeping a stock of these. They're delicious and wake me up when I need a boost. So much better than Monster, that is too sugary."
"Yuck – Absolutely Garbage."
"Tasted so good, wish it was easier to get. It's not in any stores around me, that's why I had to get it like this."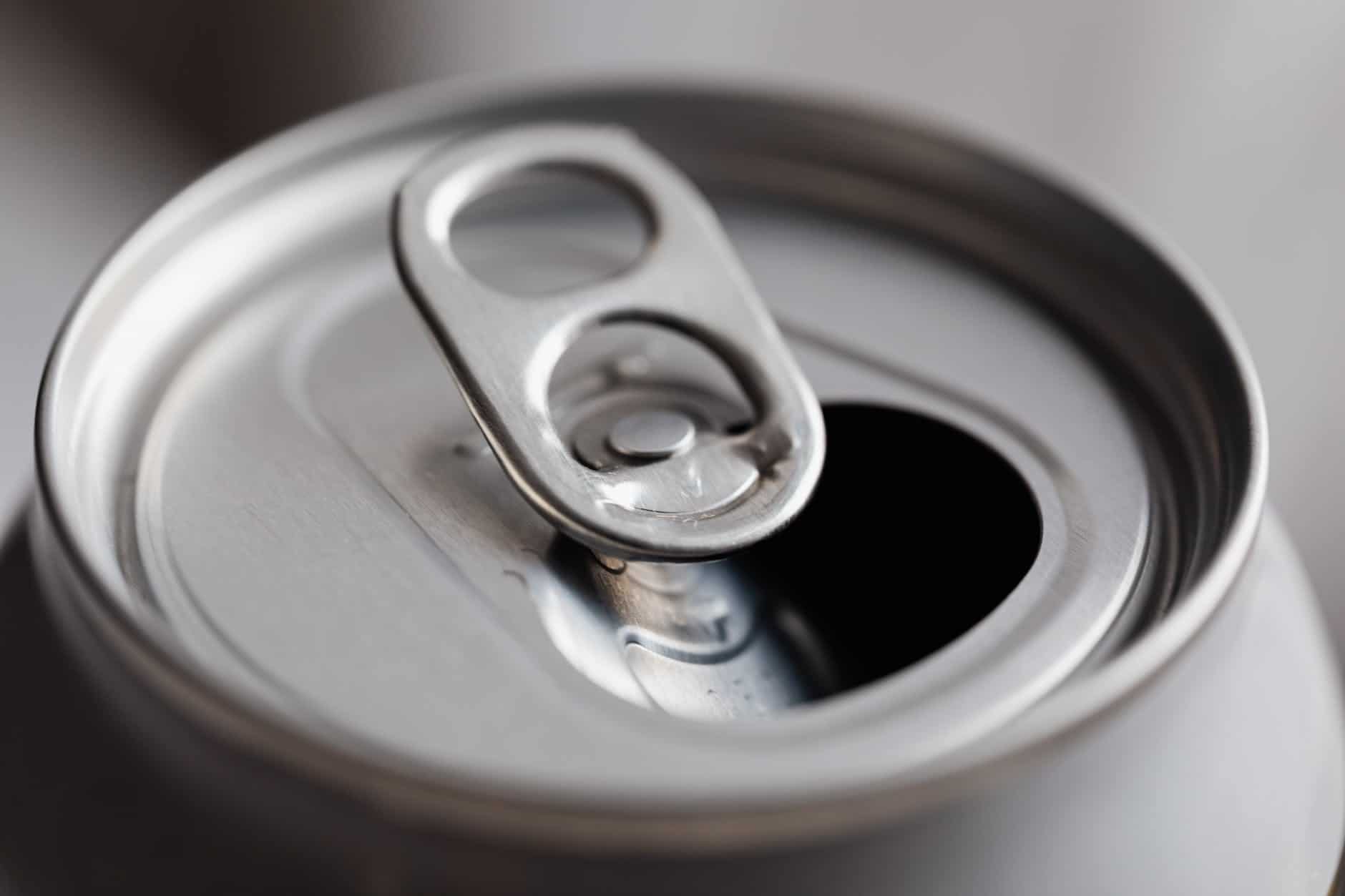 Bottom Line
Bottom Line on Gas Monkey Energy Results
One can of Gas Monkey Energy contains high amounts of sugar, calories, and caffeine. Although some research suggests this will give you a small boost of energy, it may be overshadowed with potential side effects. Additionally, consuming so much sugar and caffeine in one sitting isn't the best idea in the long run.
When it comes to boosting energy and losing weight, having a clinically-backed weight-loss system in your corner is your best bet.
One of the best weight-loss programs on the market right now is one called Noom. This system uses psychology-based tactics and interactive tools – like food logging and 1:1 coaching – to help its users make lasting changes to their lifestyles. Plus, the program is backed by multiple published studies, which isn't something you see often.
If you're ready to give the system a try, a free trial offer is available from Noom for a limited time!
Learn More About Noom »