Glucomannan Review

- 12 Things You Need to Know
Looking at some diet products can be painful, especially if there's no backing for the formula. Let's find out if glucomannan is in this group. Our detailed review focused on the ingredient, possible side effects, and scientific research. Additionally, we picked apart hundreds of user comments and testimonials. Then, we summarized and condensed to give you the info you need.
Glucomannan Video Review
Overview
What is Glucomannan?
Glucomannan is a sugar from the roots of the Elephant Yam, more commonly known as the Asian Konjac plant. It is often used as a soluble-fiber and known for its weight-loss benefits. It is so prevalent in Japan that the Japanese nickname for Glucomannan is "broom of the intestines." Glucomannan is useful to fight constipation.
Other common uses of Glucomannan include the addition of foods as a thickener. Glucomannan powder or flour is also in food as a gelling agent or an emulsifier.
What does science say about this fiber?
Apart from being found in the roots of the Konjac plant, Glucomannan is also present in salep. It is used in Turkish cuisine and obtained from the sources of specific orchids.
Glucomannan is also found in the wood of conifers and dicotyledons.
Soluble Fibers: These are complex carbohydrates that are soluble in water. Complex carbohydrates are difficult to break down due to an elaborate molecular structure.
Soluble fiber can be found in foods, as well as Glucomannan. Some of the most commonly consumed food sources include:
Barley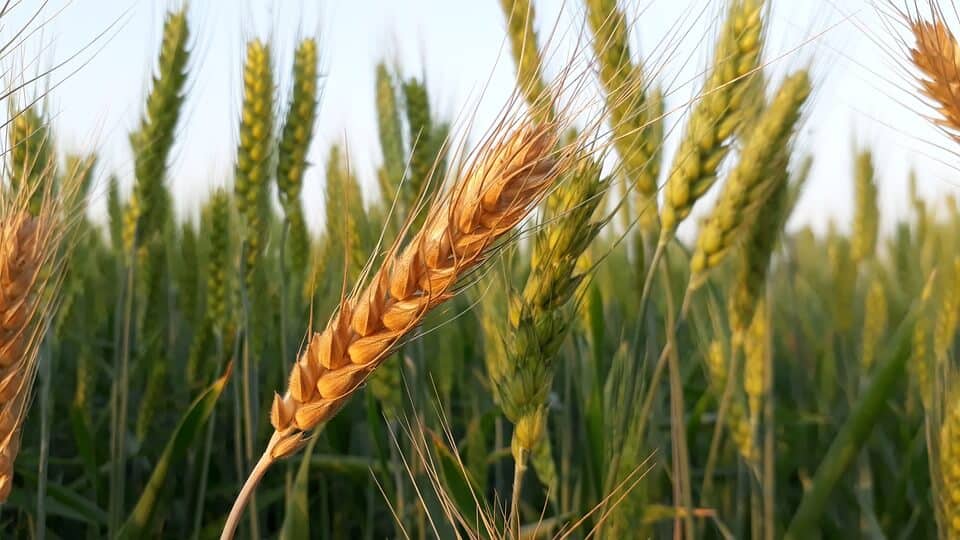 Nuts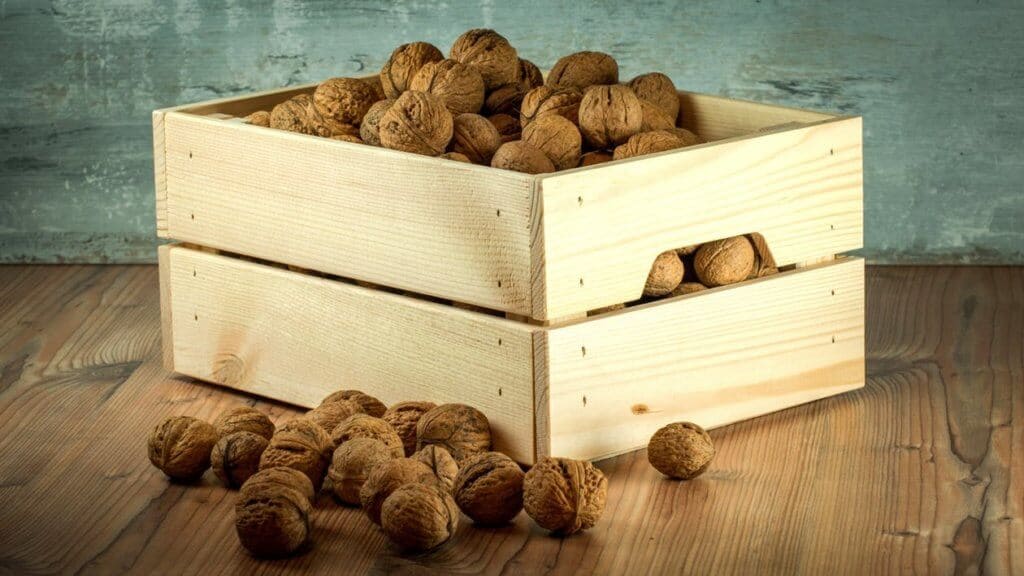 Peas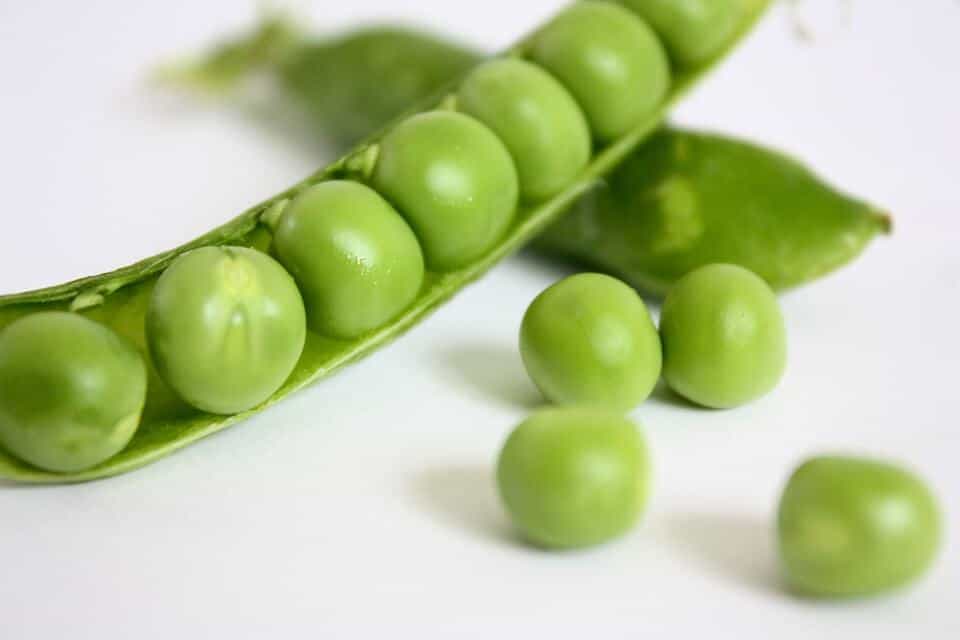 Glucomannan Competitors
How Did Glucomannan Start?
Although the origin of the Konjac plant is uncertain, many believe it originates from Southeast Asia. The very first mention of the gel of the Konjac root was in an old, third-century Chinese poem.
It was used and studied in the Shen Nong Materia Medica during the Western Han Dynasty.
The Chinese have been using Glucomannan to treat skin diseases, burns, breast pain, etc. for almost two thousand years. It is produced by processing the underground storage organs or roots of the konjac plant.
Then, it is boiled with plant ash and is consumed either in the form of cake or gel. The leaves of the plant are believed to have insect repellent properties.
Glucomannan was introduced to the Japanese as a medicinal element in the 6th Century A.D. Glucomannan was then approved by the Food and Drug Administration (FDA) as a food additive in 1994, and it was approved as a meat binder in 1996.
China is the leading producer of the konjac plant, with approximately 400 factories that process the konjac flour, followed by Japan as the second leading producer of Glucomannan. The plant has since been used in food to acquire consistent thickness.
It is also available in different forms and used as an ingredient in a lot of weight-loss supplements. Glucomannan's emulsifying properties and lack of taste make it a perfect part of many foods. It gives texture to food and also tastes the dish's main ingredient.
Scroll below for one of the best products we've seen over the last year.
Types
Forms of Glucomannan and How Much to Take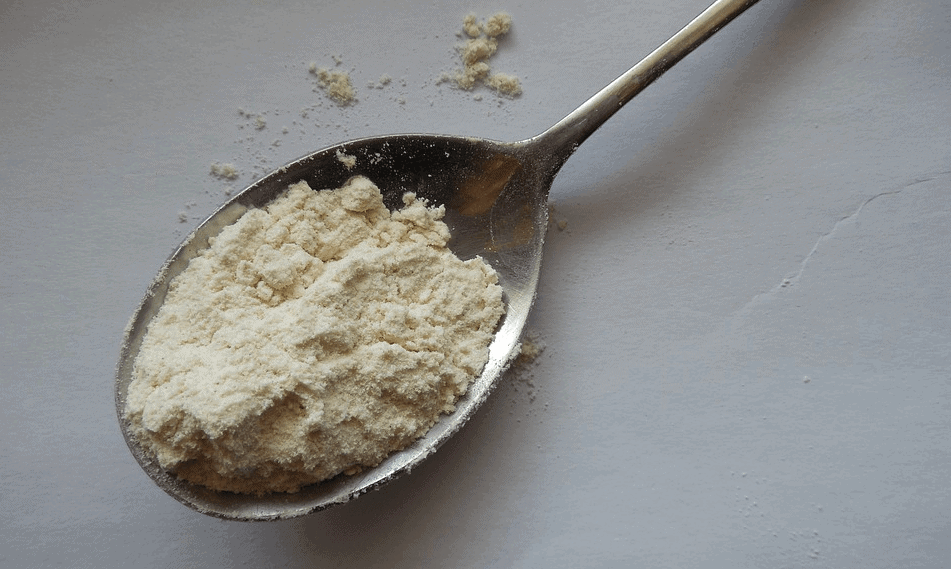 Glucomannan is extracted from the konjac root and can be made into flour, powder, noodles, candies, or gel. Although Glucomannan doesn't have a taste of its own, it absorbs the flavor of whatever it is cooked with or cooked into.
It is also used in canned and frozen products, especially in meat, sausages and pet food. In meats, it is used as a binding agent.
Glucomannan, also known as the magic supplement, is added to bakery products and jellies due to its emulsifying properties. Glucomannan is moreover used in preserved foods like cheese, fruit, and honey spreads.
Tablets made from Glucomannan powder or flour are also commonly available, as are the other Glucomannan weight-loss supplements.
The International Journal of Biological Macromolecules, says that clinical studies have used doses from one to 13 g per day with participants. Amounts in excess of 5 g daily have been shown to cause gastrointestinal gas. Though toxic levels have not been verified, rats have been given "500 mg/kg/day for 18 months" with no ill effects.
Benefits
Glucomannan Benefits
Glucomannan is known to man from the 3rd century. It has been used as food and medicine.
Over the years, with the help of studies and research, Glucomannan has been explored to a great extent, and its various other uses and effects have come to light. They are as follows:
Promotes weight loss
Due to its sponging property, Glucomannan absorbs water and forms a viscous gel which consumes room in the gut. This reduces food cravings and feelings of fullness. However, one study published in the Journal of the American College of Nutrition found that the ingredient did not cause statistically significant weight loss.
Helps with Constipation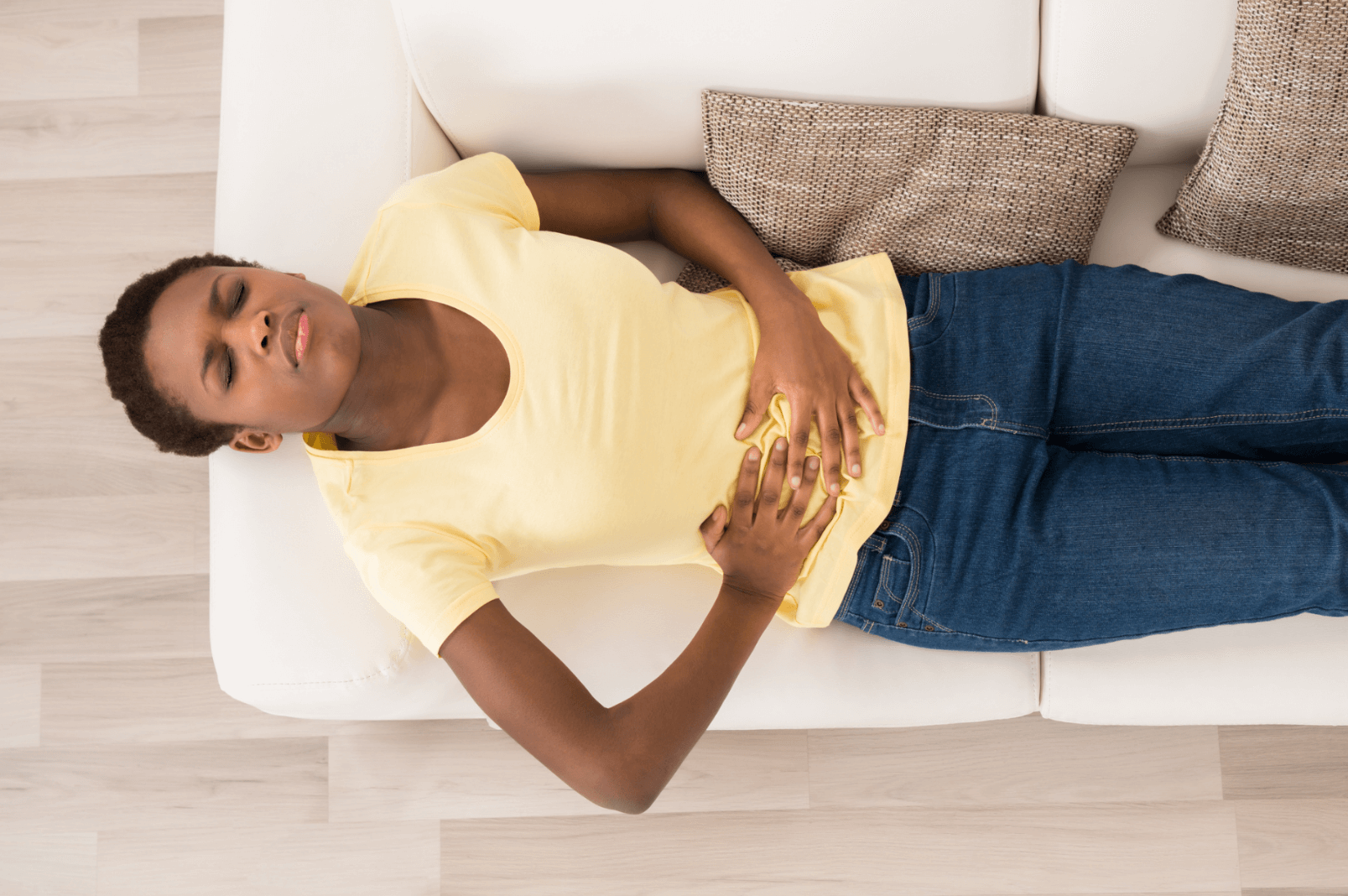 Like any other soluble fiber, Glucomannan also helps improve the health of the gut and bowel movements. A study published in Pediatrics found glucomannan to be very beneficial in the treatment of constipation in children.
Fights Acne
Glucomannan is considered to be a probiotic food and thereby helps fight acne. A healthy gut leads to better skin quality. Although there needs to be more research on the effects of this ingredient on acne, the International Journal of Cosmetic Science found that glucomannan may be able to help treat acne.
Helps maintain alkaline balance
Konjac is an alkaline food. People who suffer from acidity or high acidic food in their diet can regulate the perfect acid/alkaline balance required for the body.
Lowers risk of obesity
According to the Journal of Obesity, the very property of Glucomannan that helped promote weight loss also keeps obesity at bay when consumed for significant periods of time.
It's also been said to work as a:
Gelling Agent
Gluten-Free Thickening Agent
Emulsifier
Bulk-Forming Laxative
Does Glucomannan Work?
Preliminary research has shown that Glucomannan promotes weight loss by providing feelings of fullness, thus avoiding protein and fat absorption by the body.
The more gel-like any fiber is, the better its chances are of working efficiently on the three factors: physically occupying room in the gut, increasing the feeling of fullness (and lowering the production of appetite hormones) and slowing down the transition time/process of protein and fat absorption.
In a study, 31 adolescent boys and girls who were neither overweight nor obese, were given a high fiber beverage before an all-you-can-eat pizza experience. They were given different high fiber beverages on different days, and even though the drinks were able to decrease appetite, the mix of Glucomannan, Sodium Alginate and Xanthan was most effective, followed by only Glucomannan as the second best.
In another study with 165 overweight but not obese adult participants were given fiber tablets with different compositions before meals. Even though all the pills led to the promotion of weight loss, none were better than the other. Diet was also an unknown factor in this study.
In yet another study comprising of 29 overweight and obese adults, a proprietary mix of fibers containing Glucomannan was given. These participants were as advised to follow a healthy diet and include regular exercise in their routine. The results showed a loss of weight, waist size, and body fat. Glucomannan seems to have a limited role in the reduction of weight, yet a significant advantage when combined with a balanced diet and regular physical activity.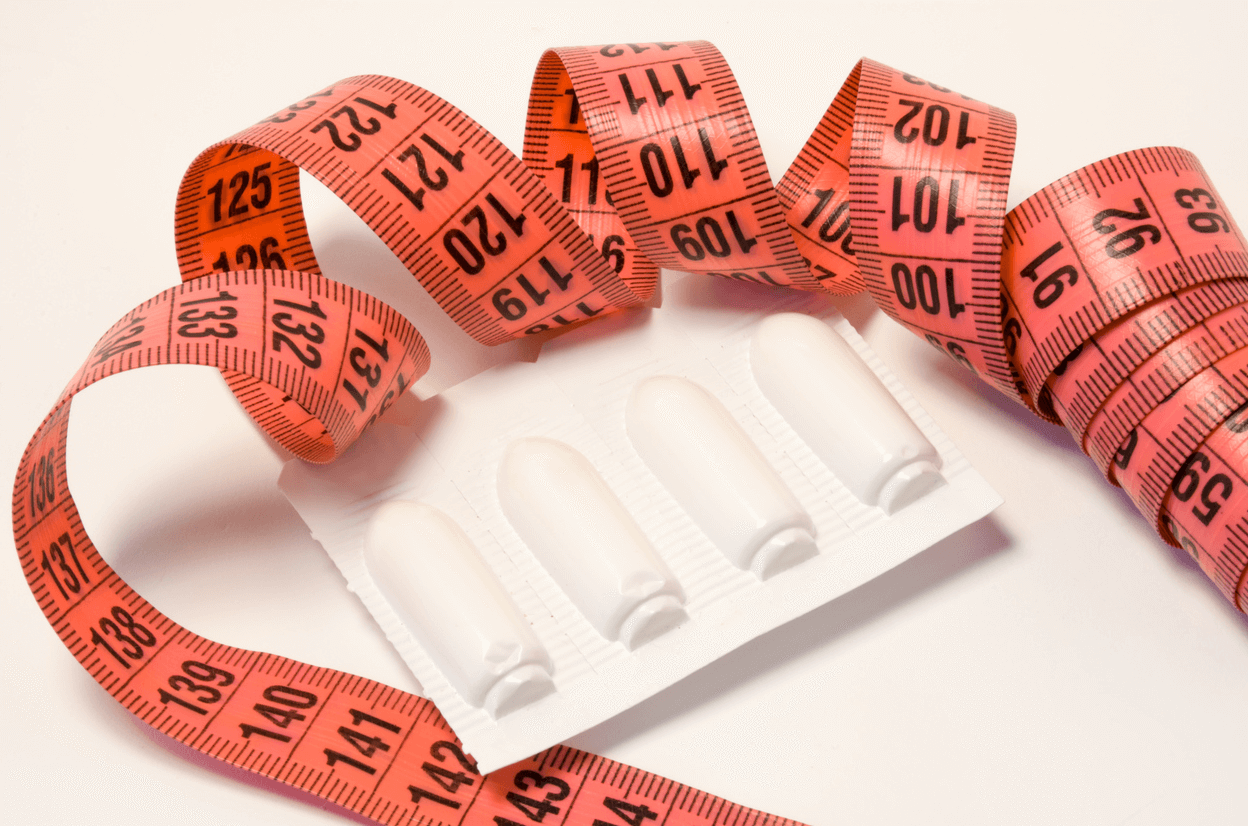 Throughout our research we found many studies into the health benefits and effects of Glucomannan. In brief, the results include:
Pain was not reduced in study participants taking around 1.2 g of Glucomannan twice daily.
Glucomannan tablets should be used with caution in children, as they can block the throat if not taken with enough water.
No reliable research exists on the impact of Glucomannan on pregnancy.
Glucomannan has not been shown to effectively treat childhood constipation at 1.2 g twice daily over four weeks.
Glucomannan and Weight Loss
Glucomannan promotes weight-loss by producing feelings of fullness due to its emulsifying properties. When Glucomannan comes in contact with water, it forms a viscous gel which occupies most of the space in the gut. Glucomannan is known to absorb almost 50 times its weight.
Not only does this reduce one's appetite, but also reduces cravings because the human body slowly digests glucomannan. It becomes a win-win situation because the fiber's calorie content is shallow while the fiber content is very high.
Glucomannan and Constipation
Constipation is a result of a low fiber diet and lack of hydration. The absence of physical activity in the routine also causes constipation.
Like any other soluble-fiber, Glucomannan also helps treat constipation. Glucomannan supplements have shown improved bowel movements and overall colonic ecology.
This soluble-fiber works as a prebiotic and promotes proper bowel movement. Glucomannan is a bulk-forming laxative which encourages the formation of a bulky stool that passes quickly through the colon, leading to reducing strain required to expel stool.
Glucomannan and GI Health
Each person's overall health is impacted by the health of their gut, which is comprised of the mobility of food through the GI tract. People who follow a low-carbohydrate diet know how problematic the bowel movement can become.
To solve the problem, many people include husk or bran to treat constipation. Studies have suggested that soluble fibers are better than high-fiber whole foods.
Glucomannan as a soluble fiber is not only an excellent contributor to better gut health but also increases helpful (gut-friendly) bacteria which promotes colonic fermentation.
Directions
How to Take Glucomannan?
Glucomannan should always be taken with a lot of fluids due to its sponging properties.1 gram of Glucomannan is recommended to be consumed with 8 ounces of water. It is available for consumption in the following forms:
Glucomannan powder
The powder or flour can be added to food and smoothies. Due to its emulsifying properties, it gives a thick consistency. It is also tasteless and assumes the taste of the food's dominant ingredient.
Glucomannan tablets
These tablets are just Glucomannan powder shaped into tablets. These are commonly available as Glucomannan supplements and should be taken carefully. The tablets have concentrated content and can lead to choking of the throat and intestines when not taken with appropriate amounts of fluid.
Glucomannan in food products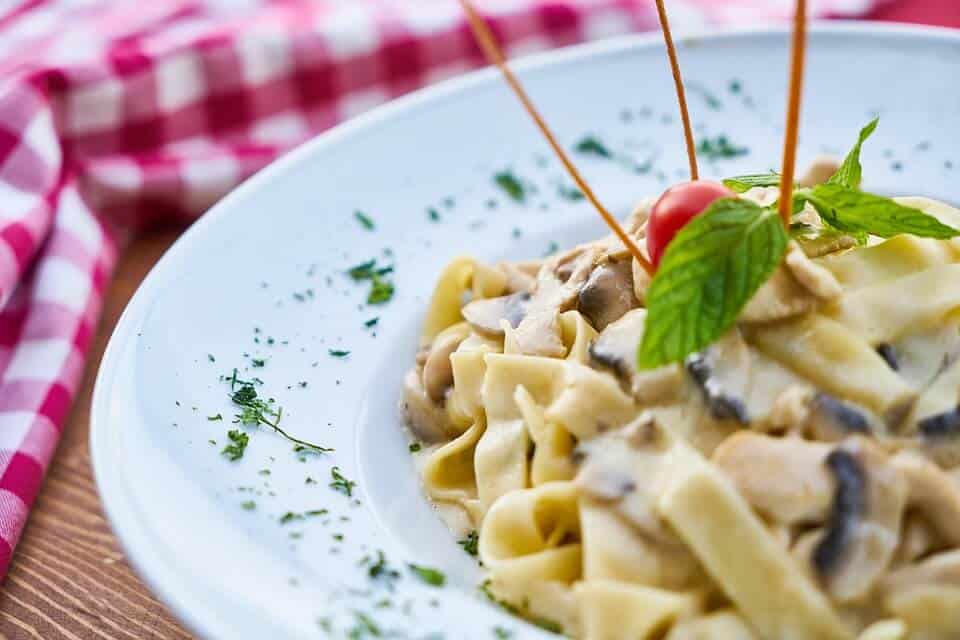 Glucomannan is used in many food products. The most common one is Japanese shirataki noodles, also known as miracle noodles.
Due to its gel-like texture when combined with water, Glucomannan is also used in jellies and gummy chews. A lot of preserved foods such as canned meats, frozen sausages, fruit, and honey spreads also contain Glucomannan.
Since Glucomannan is highly viscous, it should be consumed gradually. Initially starting with massive doses may lead to stomach bloating and gas related problems.
Glucomannan tablets or capsules should be taken with utmost care to avoid obstruction caused by a lack of water or fluid intake. The easiest way to include Glucomannan in your diet is by using the powder in your food. This is great as an additive in sauces, smoothies, and shakes.
The dosage of Glucomannan is less than other fiber supplements, due to its expansion properties. It is therefore recommended to be consumed in smaller quantities.
Studies have shown that 2-4 grams of Glucomannan per day are appropriate for weight loss. People suffering from constipation can take 3-4 grams of Glucomannan as a laxative.
According to Alternative Therapies in Health and Medicine, for best and efficient results it is recommended to consume Glucomannan before meals with 1 to 2 glasses of water.
Side Effects
Potential Glucomannan Side Effects
Glucomannan is considered harmless when taken as food. Short-term medicinal use consumption is also safe, as is adult consumption over a period of 16 weeks or 4 months.
Prolonged use of Glucomannan can sometimes cause minor side effects. To avoid these adverse impacts, one should always start with small doses of Glucomannan and gradually increase them over a period. Unwanted side effects are as follows:
Diarrhea
Bloating
Abdominal Discomfort
Upset stomach
Vomiting
Gas
Dehydration (if made incorrectly, i.e., with plenty of water or other fluids)
Some rare but serious side-effects have also been reported as follows:
Breathing Problems
Chest pain
Skin hives, swollen skin
Product Warnings
Glucomannan Warnings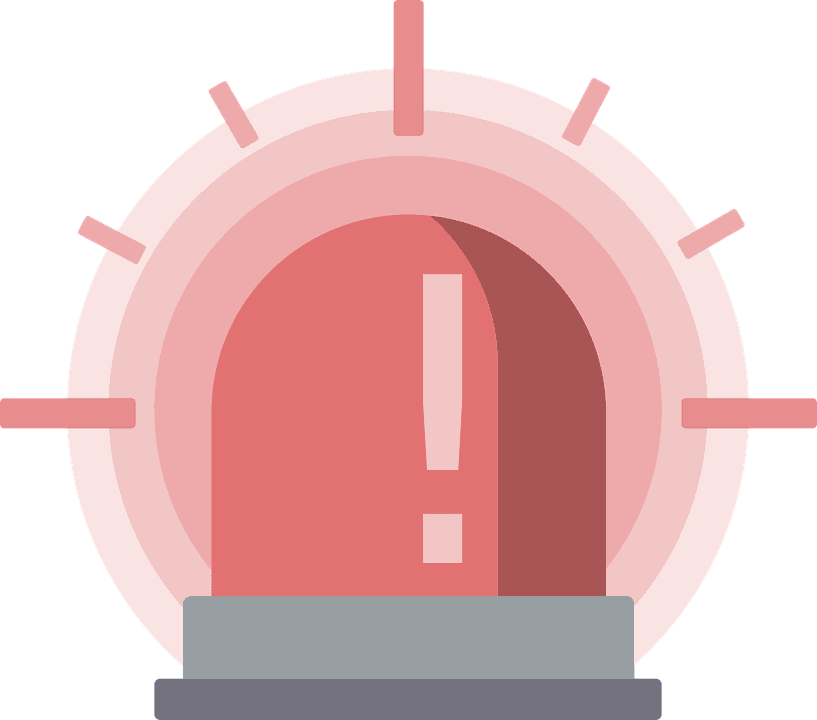 Glucomannan should never be consumed without water or fluids and is a choking hazard when swallowed dry. Plenty of water should be consumed with Glucomannan.
Glucomannan can be unsafe in the form of solid tablets because there is a chance of blocking of the throat of the intestine.
There is a higher risk for people who have structural abnormalities of the gut. People who have experienced the narrowing of gut or swallow difficulties are advised to avoid taking Glucomannan tablets or powder.
Glucomannan also affects the absorption of any forms of oral medication. People who on prescription medication should always consult their physician before using Glucomannan.
It is also known to interact with medication so people suffering from medical conditions should consult a physician before consuming Glucomannan.
When regularly taking Glucomannan, other sources of fiber in the diet should be reduced.
Pregnant women shouldn't take Glucomannan without a prescription.
Lactating women should consult a physician before consuming Glucomannan.
Tampered packaging, when purchased in any form, should be avoided.
When buying Glucomannan powder or tablets or foods, expiration dates should always be checked. Anything past the expiration date should be avoided.
High doses can cause diarrhea in children and adults.
Glucomannan should always be kept away from children.
It should be kept away from heat and direct sunlight.
Do not keep Glucomannan in damp places such as bathrooms with kitchen sinks. Heat and moisture cause the supplements to break down.
Never share the supplements with anyone else.
These pointers should be adhered to when consuming Glucomannan supplements to avoid any adverse side effects.
Lawsuits
Any Glucomannan Lawsuits?
In January 2012, Martin Conde filed a case against Lipozene, claiming that statements made by Obesity Research Institute LLC and DOES 1-25, maker of lipozene, were 'false and misleading.'
The plaintiff was not satisfied by the company's claims and said they lacked scientific backing. The exaggerations and misrepresentations led Conde and others to believe the product alone was useful in weight loss and reducing fat without significant lifestyle changes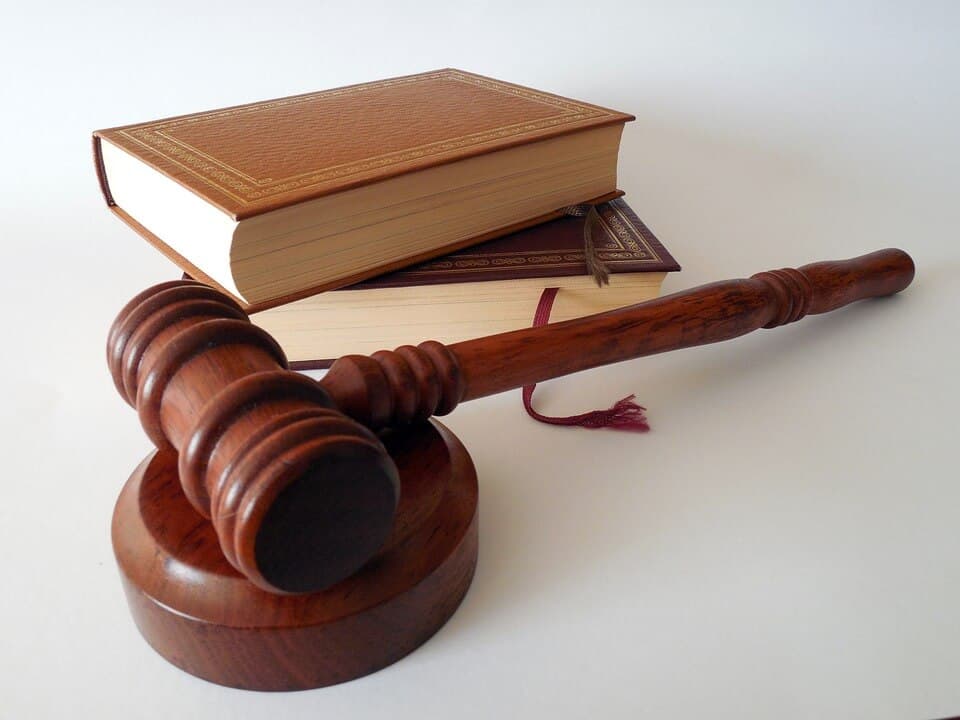 This lawsuit included any U.S. citizen who purchased the supplements after April 2011 to the date of trial.
In 2005, the Obesity Research Institute was permanently prohibited from making marketing claims. In March 2016, TINA.org's investigations led to the discovery that Obesity Research Institute was marketing a weight-loss supplement called Lipozene. (Main content: Glucomannan).
Lipozene alleged that users could lose substantial weight without exercising or making significant diet changes.
TINA.org sent out a letter the FTC on April 7, 2016, asking them to reopen their investigation into the Obesity Research Institute.
Final Thoughts on Glucomannan
Even though multiple studies have been conducted to observe Glucomannan's effects on consumers, there is no data to support its long-term effects.
However, these studies are not fool-proof because they have limitations, such as weak designs, insignificant sample sizes, varied diagnoses, different preparations/doses, and shorter follow-up durations.
Glucomannan is considered harmless in food. The FDA has not approved any Glucomannan products that claim to treat medical conditions. Our view on Glucomannan is this: when combined with a healthy diet and regular physical exercise, it can help in weight loss.
As a soluble fiber, it also improves the health of the gut and regulates cholesterol and blood sugar. If you are considering long-term consumption of Glucomannan, consulting a general physician is recommended.
What Users Are Saying
"Konjac root really works! I read that it expands in your stomach when you take the pill and drink water, so I tried it! I love this product. It does not have any negative side effects on my body like most diet pills and supplements. When I take it, I feel full after a small meal. When I don't take it, I keep eating, and go for second or third helpings. This has really helped me to lose weight by controlling my calories!"
"I haven't been taking it long enough to see any changes at all but since I started taking it I've been much more hungry. That could be the quarantine getting to me or maybe it's this supplement. Who knows anymore, but so far I'm not the biggest fan of this product."
"Even though I experienced fullness, I stopped taking because I experienced really bad cramping."
Bottom Line
The Bottom Line on Glucomannan
Ladies and gentlemen, what's the final word on glucomannan? We like that it's affordable and readily available. It's also a nice change to see some science out there that shows it can support health, related to select medical conditions. We're also all about the appetite-suppressing benefits of fiber, but we are still skeptical. Fiber intake is critical to colon health, satiety and healthy body weight, but you can get better quality if you choose food sources rather than supplements.
If you're interested enhancing your weight-loss, we suggest going with a weight-loss system that's backed by research.
Among the best weight-loss program we've seen this year is one called Noom. Their system involves everything you need to start making healthier choices and lose weight, including extensive food tracking, interactive support groups, personalized meal plans, and human coaching.
Also, the makers of Noom are so confident in their system, that they're offering a free trial offer.
Learn More About Noom »