GluteBoost Review

- 11 Things You Need to Know
Gluteboost is a butt-enhancing supplement that comes in pill and cream form, and claims can sculpt the butt. They say that their pills or creams can burn fat around particular areas of the butt. However, there are no peer-reviewed studies on this product. The claim that one can take a supplement that burns fat in targeted areas runs counter to everything we know about how the body metabolizes fat.
Our research team has investigated the science behind these pills and their effects to determine if they are worth your money. Here's a summary of our findings to help you make the best decisions for your health.
GluteBoost can be purchased through their Official Site.
Overview
What is Gluteboost?
Gluteboost is a line of pills and creams designed to enhance curves on the body. Gluteboost is also a butt-enhancer system designed to give users a plumper and fuller backside.
According to Jonathan Weisman, most people use Gluteboost pills to either gain a larger butt or achieve a favorable "heart-shaped booty" look.
Additionally, Weisman claims that people use Gluteboost cream to stimulate cells within the rear and to reduce the appearance of stretch marks or cellulite on the skin's surface.
GluteBoost has renamed its line of products as "BootyDream" while keeping the title GluteBoost as the original company name.
Other products sold by GluteBoost include:
Tata-Tastic Breast Enhancement Pills
Tata-Tastic Breast Enhancement Cream
Macastack Maca Root Pills
ThickFix Curve Enhancement Cream
ThickFix Weight Gainer Protein Shake
ThickFix XXL Weight Gain Pills
SlayIt Thermogenic Weight Loss Cream
SlayIt Waist Trimmer Belt
Derma Roller Massager
Resistance Bands
Many shoppers agree that these claims represent a tall order.
As a laboratory formulation from Advanced Supplement Technologies, LLC., the Gluteboost brand advertises a proprietary blend of plant estrogen and extracts that supposedly improve the body, but what does the research say?
Products Similar to GluteBoost
Ingredients
Gluteboost Ingredients
In addition to the pills, Gluteboost cream contains many of the same ingredients, but with added moisturizers and emollients.
The company advertises that this proprietary blend of 12 ingredients works synergistically to give women the ideal butt.
Since body enhancing supplements rarely undergo independent clinical trials, much of these products' credibility has to come from their ingredients' reputation.
Gluteboost's pill formula uses herbs with a traditional folkloric reputation for enlarging the breasts or butt.
The company's cream formula uses patented chemical compounds with oils found in numerous cosmetic products.
What is in Gluteboost?
Gluteboost ingredients include:
Maca Root
Dong Quai
Saw Palmetto
Fenugreek
Wild Yam
Soy Extract
Rose Hips
Citrus Peel Extract
Dandelion Root
Watercress
Genistein
Maca Root
This Peruvian root is one of the most popular ingredients in traditional fertility medicine.
Traditional herbalists claim that maca root boosts the male libido and helps with female premenstrual and menopausal symptoms, but research, according to BMC Complementary and Alternative Medicine.
Although independent studies have shown that maca root can increase sperm count and sperm volume in males, modern science has yet to prove other sexual reproduction claims.
Nor is there conclusive evidence to support the idea that maca root results in permanent larger curves in women.
Dong Quai
This Chinese herb has been used in Asia for thousands of years to improve women's sexual health.
Traditional Chinese medicine (TCM) practitioners believe that dong quai's plant estrogen is good for the female life cycle and can promote natural femininity.
Saw Palmetto
This extract has been traditionally used in American Indian remedies for urinary and reproductive problems, according to Acta Pharmacologica Sinica.
Scientists have performed numerous tests on saw palmetto due to its popularity. However, there is currently no evidence to support the belief that it encourages breast or butt growth.
Fenugreek
This plant is the harvested form of garam masala. Used for centuries in India as a beauty ingredient, fenugreek can acts as a phytoestrogen when taken internally.
Enthusiasts claim that fenugreek help breasts appear plumper and firm in women of all ages. In traditional cultures, doulas and midwives prepared fenugreek drinks to help lactating mothers increase milk production.
Scientifically, the evidence for breast milk production is suggestive but not conclusive.
But because it can emulate estrogen in some people, doctors do not recommend it for estrogen sensitivity.
Wild Yam
A root vegetable containing significant plant estrogen and dehydroepiandrosterone (DHEA). Wild yam has been used as a food source for centuries, but there is no evidence that it alters the body's structure.
Soy Extract
A plant protein that produces isoflavones (some of the strongest types of consumable phytoestrogen available), according to Environmental Health Perspectives and Archives of Biochemistry and Biophysics. Tests on whether soy extract can cause significant hormonal changes or alter physical appearance have produced mixed results.
Rose Hips
A flower extract high in Vitamin C and thought to act as an enzyme for phytonutrients.
Citrus Peel Extract
A substance high in flavonoids that may have anti-inflammatory effects when used in small amounts.
Dandelion Root
A plant root used as a diuretic. Medicinal herbalists believe that dandelion root helps individuals shed excess water weight.
Watercress
According to the American Journal of Nutrition, formulators believe this plant has enzymes that stimulate metabolic cells to help shed fat in unwanted areas.
Genistein
An isoflavone compound made from soy that acts as a plant estrogen and beta-estrogen receptor within the body. Creators of the product believe that the estrogen hormone can improve the outward appearance of curves.
L-Tyrosine
An amino acid believed to help cells synthesize protein needed to build gluteal muscle.
Scroll below for one of the best products we've seen over the last year.
Ingredients
Gluteboost Butt Enhancement Cream Ingredients
Volufiline
The first patented, active ingredient in this brand's butt cream. Trademarked under the distribution of Sederma Inc., this cosmetic ingredient uses the Chinese herb Zhi Mu as a plumping agent. Gluteboost advertises that the ingredient stimulates fat cells under the skin of the buttocks.
Voluplus
The second patented, active ingredient in this brand's butt cream. Trademarked and distributed via Provital, S.A., this ingredient uses nutmeg and caffeine derivatives to stimulate cells beneath the skin.
Aloe Barbadensis Leaf
Flowering succulent plant used for its texture and skin-smoothing abilities.
Butyrospermum Parkii (Shea Butter)
Used in Africa for centuries, this nut butter may have skin-tightening properties.
Glycerin – An organic compound used to treat skin and make the cream easier to apply.
Carthamus Tinctorius (Safflower) Seed Oil
Made from a herbaceous plant high in oleic acid, this oil is meant to reduce stretch marks and tighten skin.
Macadamia Ternifolia Seed Oil
This oil derived from the macadamia tree's fruit contains fatty acids that skin specialists believe can be good for the epidermis.
Macelignan
This spice is derived from nutmeg and contains a lignan used to promote the skin's elasticity.
Anemarrhena Ashodeloides (Root) Extract
The scientific name for the Chinese herb Zhi mu and its synthetic derivatives. Research has shown that this extract may also have anti-inflammatory effects.
Cocos Nucifera (Coconut) Oil
This oil derived from the coconut palm fruit is famous for its moisturizing and mild antiseptic properties.
Lavandula (Lavendar) Oil
An essential oil believed to activate estrogen in small amounts.
Nasturtium Officinale (Watercress) Flower and Leaf Extract
An herbaceous plant excess believed to stimulate fat cells beneath the skin.
Does it Work?
Does Gluteboost Work?
Advanced Supplement Technologies claim that the 12 ingredients in Gluteboost brand pills work through a "3-Step Process" to enhance the buttocks without surgery.
First, the company argues that the plant estrogen found in ingredients like wild yam, don quai, saw palmetto helps to redirect fat cells and store them properly along with the butt and hips.
Next, the company believes that special ingredients like maca root powder and soy protein can help rebuild all three gluteal muscles.
Finally, the company maintains that its plant protein and diuretic ingredients can help people shed water weight along the waistline and thighs.
Because there has not been an independent study on Gluteboost and how the 12 ingredients work as a whole, there is no scientific proof that Gluteboost's three steps work as described.
It is also important to note that the Food and Drug Administration does not require any official evaluation of dietary supplement companies' claims.
Therefore, there is no outside or scientific proof that the proprietary formula can redirect fat cells, build muscle, or change physical appearance.
Individually, the ingredients in Gluteboost contain plenty of proven plant estrogen.
Supporting Evidence
However, no evidence taking all of this estrogen can make a person's butt bigger or produce the desired shape of any rear end.
Furthermore, while Gluteboost's diuretic ingredients may cause the body to produce more urine, there is no proof that temporary loss in water weight can change the butt's appearance to any noticeable degree.
In addition to claims about Gluteboost pills, the company also claims that its cream products can stimulate fat cells beneath the skin and contains ingredients that are great for the skin.
Thus far, there is no scientific proof that topical application of the two trademarked ingredients can stimulate or redirect fat cells to create an ideal shape.
The cream does contain ingredients known to moisturize the skin (such as shea butter, coconut oil, and safflower oil).
And fortunately, these ingredients have been shown to improve skin health when used consistently or in raw form.
However, there has been no independent testing on how these ingredients work within Gluteboost cream or when combined with synthetic estrogen.
Despite these objections, the company advises that it has sold over 3 million units of the Gluteboost brand in over 150 countries. Due to this popularity, people may continue to combine and experiment with the pills and cream for years to come.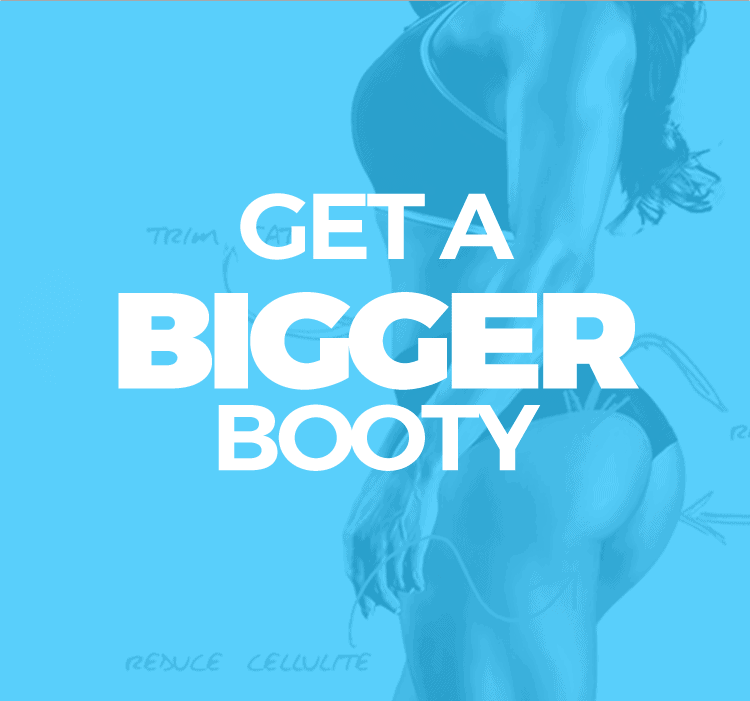 Benefits
Gluteboost Benefits
Because there have been no independent studies on Gluteboost products, there are currently no tangible benefits to taking either the original Gluteboost formula or the Gluteboost cream.
Many outside reviewers merely cite a "confidence boost" in taking the first steps to change their bodies.
As a response to the lack of proven benefits, the Gluteboost brand has recently developed a line of fish oil supplements.
These pills combine the proprietary 12-ingredient formula with Norwegian fish oil.
The company also offers a cream version of the fish oil as well.
Since studies have shown fish oil to be rich in omega-3 and omega-6 fatty acids, the Gluteboost staff believes that fish oil supplements can give people a clear incentive to take the product.
While omega-3s may have important health benefits, it is important to note that this compound has not been shown to affect the appearance of the rear end.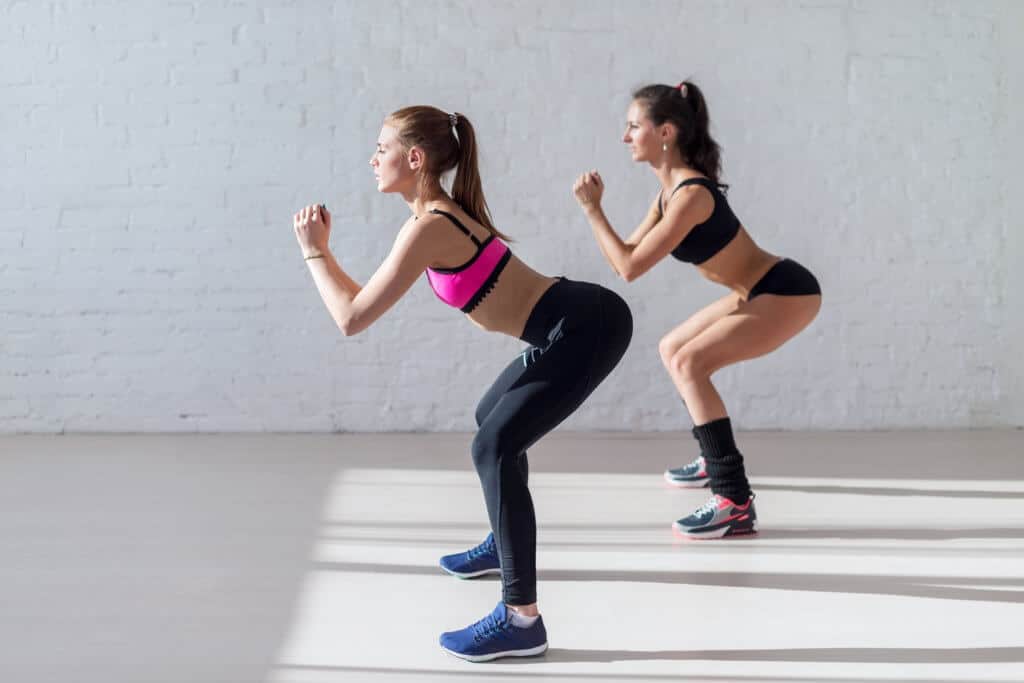 Results
Gluteboost Results
Gluteboost "before and after" photos primarily consist of Instagram testimonials found on the website or blog pages.
Also, the company offers a disclaimer that individual results may vary.
Because other facts such as targeted exercises or diet can affect muscles and fat distribution, there is no clear way to provide documented proof of Gluteboost results.
Such results would require an independent, control-driven study over an extended period.
Side Effects
Gluteboost Side Effects
The primary Gluteboost risks and side effects come from the extensive use of plant estrogen within the product.
Most of the active ingredients in Gluteboost pills contain phytoestrogen and estrogen derivatives.
Therefore, people with estrogen sensitivity (such as women dealing with menopause) should not take Gluteboost.
There is also controversy regarding the risk of developing children and teens experiencing contact exposure to estrogen from Gluteboost creams.
While the extent of this risk has not been proven due to lack of testing, it is best to keep Gluteboost cream out of children's reach.
Women who are pregnant may become pregnant, or nursing should not take this product because many of the ingredients have not been tested for effects on unborn fetuses.
Traditionally, some ingredients (such as Dong Quai and nutmeg root) have been used in traditional cultures to induce abortion.
There has also been extensive controversy regarding whether too much estrogen may be carcinogenic or toxic by dangerously altering the hormones in the body.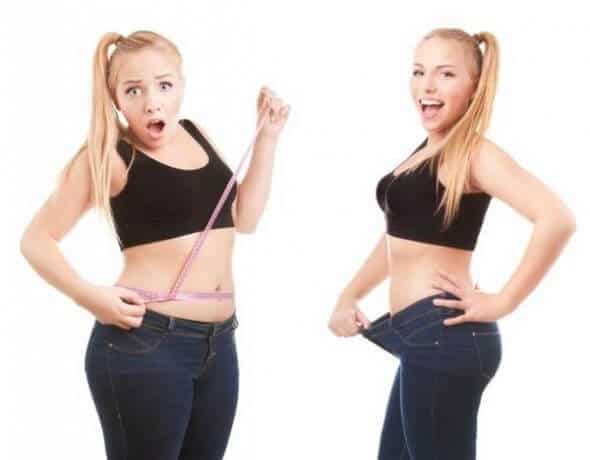 Additional Research
Furthermore, the concentration of herbs within the body may also negatively affect the liver (such as causing it to overwork or expose the liver to too many toxins).
Unfortunately, some studies have also shown that heavy concentrations of Chinese herbs may also negatively affect fertility.
As a result, most health professionals consider it potentially dangerous to use body enhancing supplements like Gluteboost for long periods of time.
Finally, it is important to note that the "all-natural" label does not necessarily denote that the product is safe. Some people may have allergic reactions to "natural" ingredients, so it is good to review the ingredients list before taking any new supplement.
Individuals already taking medication should check with their physicians to ensure that the ingredients list does not conflict with chemicals in their existing medicine.
Because Gluteboost does not provide scientific studies along with their claims, individuals experimenting with the product may do so at their own risk.
Alternatives
Gluteboost Alternatives
Non-surgical butt enhancement pills and creams have skyrocketed in popularity. As a result, there are quite a few prominent alternatives to Gluteboost pills and cream.
The key stand-out feature of Gluteboost is the 12-ingredient pill formula with a heavy emphasis on plant estrogen.
Gluteboost is also the most popular brand that uses the patented Volufiline and Voluplus cosmetic formulas in its butt enhancement cream.
Regardless, individuals interested in trying other pills, serums, or even protein shakes now have other brands to explore.
Popular Gluteboost alternatives include:
Brazilian Butt Boost
IsoSensuals
Booty Magic
PureBody
Apex Booty Cream
Curvimore Extreme
Bum Boutique
Dime Curves
Booty Maxx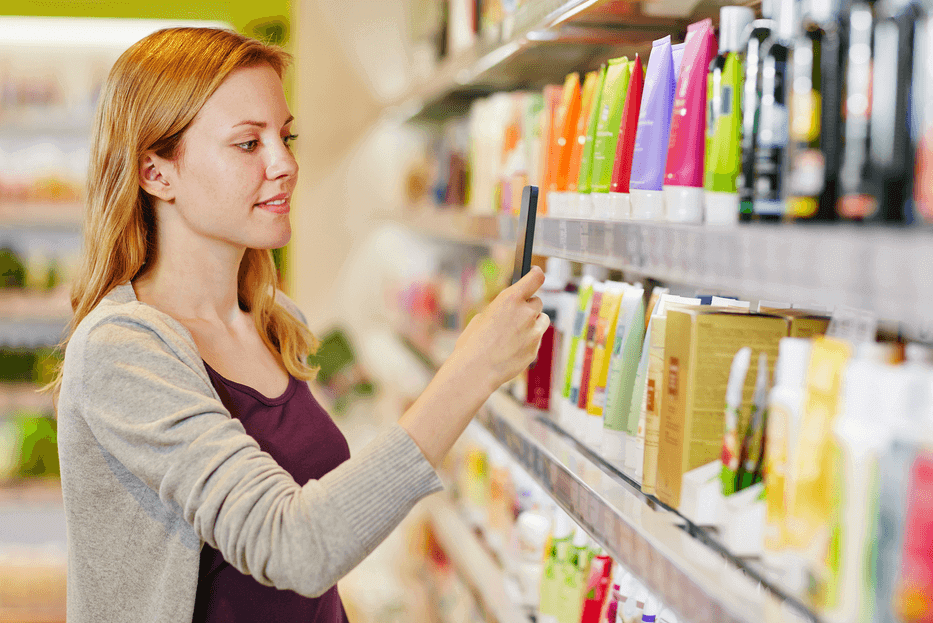 Cost
Gluteboost Cost
The cost of Gluteboost depends on the product.
 BootyDream Butt Enhancement Pills
1 month supply: $39.99
2 month supply: $77.30
3 month supply: $103.06
6 month supply: $149.95
BootyDream Butt Enhancement Cream
1 month supply: $39.99
2 month supply: $77.30
3 month supply: $103.06
6 month supply: $149.95
What Users Are Saying
What Users Are Saying
"I've been using Gluteboost since February 2018 and I can honestly say it really really really works! I'm always getting compliments on how nice my butt looks and if I do squats everyday lol I don't do any! I love the light scent, I love how soft it leaves my butt and I love the thickness of the cream and my butt of course."
"I've only been using it for 2 months so I have only seen small changes like moisture and hydration to the skin but I will come back and review later."
"This is the real deal. I specifically bought this to use on my boobs and it has worked wonders!! I have used it for about a month. If you are consistent you will see results."
Bottom Line
The Bottom Line on Gluteboost
The Gluteboost brand claims to offer a non-surgical solution for making the derriere bigger and better. To achieve this goal, Gluteboost offers pills and creams with some research-based ingredients. Although the idea of taking a pill or using cream may sound tempting, be sure to keep the following in mind:
As a whole, Gluteboost has not been independently tested or proven to make the butt bigger.
Excess exposure to estrogen may result in serious health risks, especially for those taking prescription medication, people under 18, anyone with a health condition, or pregnant or nursing women. Without diet or exercise, there is very little evidence supporting this one product is better than the competition.
There are alternatives to get your desired body shape, and we've been keeping an eye on them.
Among the best products we've seen this year is one called Noom. You don't get your average app – you gain access to human coaching, customized meal plans, and more. Plus, doctors created the program, and nutritionists work to manage the food database to ensure accuracy.
Also, the team behind Noom offer Dietspotlight readers a free trial offer, which is a good thing.
Learn More About Noom »