Good Girl Probiotics Review

- 11 Things You Need to Know
There are tons of probiotics on the market claiming to help boost gut health, so when we heard about Good Girl Probiotics' claims to boost vaginal and urinary tract health, we investigated more. The product promises 24/7 balanced bacteria when using their product, especially since the formula uses eight specific probiotic strains to boost health.
Is there any science behind the claims made by Good Girl Probiotics? Should you expect any side effects with this product? Can probiotics really improve vaginal health? Our research team broke down all the facts, including the ingredients, potential side effects, benefits, and more. Keep reading to the bottom line to find out the truth behind this probiotic brand!
Good Girl Probiotics can be purchased through their Official Site.
Overview
What are Good Girl Probiotics?
Good Girl Probiotics are supplements designed to help women to maintain and balance urinary tract and vaginal health.
Furthermore, the probiotic formula claims to support women's wellness by increasing good gut bacteria, which is also important in building immunity. According to the makers, this good bacteria can help prevent infections and support the gut, the immune system, and the reproductive health organs, and the probiotics help to balance out bacteria.
Before delving deeper into this probiotic brand, let's see what some of the research has to say:
IPID – According to this study, " The use of probiotics to populate the vagina and prevent or treat infection has been considered for some time, but only quite recently have data emerged to show efficacy, including supplementation of antimicrobial treatment to improve cure rates and prevent recurrences."
Archives of Gynecology and Obstetrics – This study found that probiotics may be able to help urogenital health in women.
Journal of LGTD – This study found that probiotics may be able to boost the public health of women in general.
Good Girl Probiotics Competitors
Who Makes Good Girl Probiotics?
Good Girl Probiotics are supplied by many retail stores and brands around the world, but the main manufacturer is Love Wellness.
The major goal of the manufacturers is to provide supplements that support total functionality and body health. Additionally, the creators have a return policy that works if the product has not been used or opened. Returning the product must be done within 30 days from the purchase date.
Other Products from Love Wellness
Love Wellness makes plenty of "solution-based" products, including:
pH Balancing Cleanser
Perfect Condition Vitamin
The Killer
Metabo Love
Sleeping Beauty
Bye Bye Bloat
Sparkle Fiber
Scroll below for one of the best products we've seen over the last year.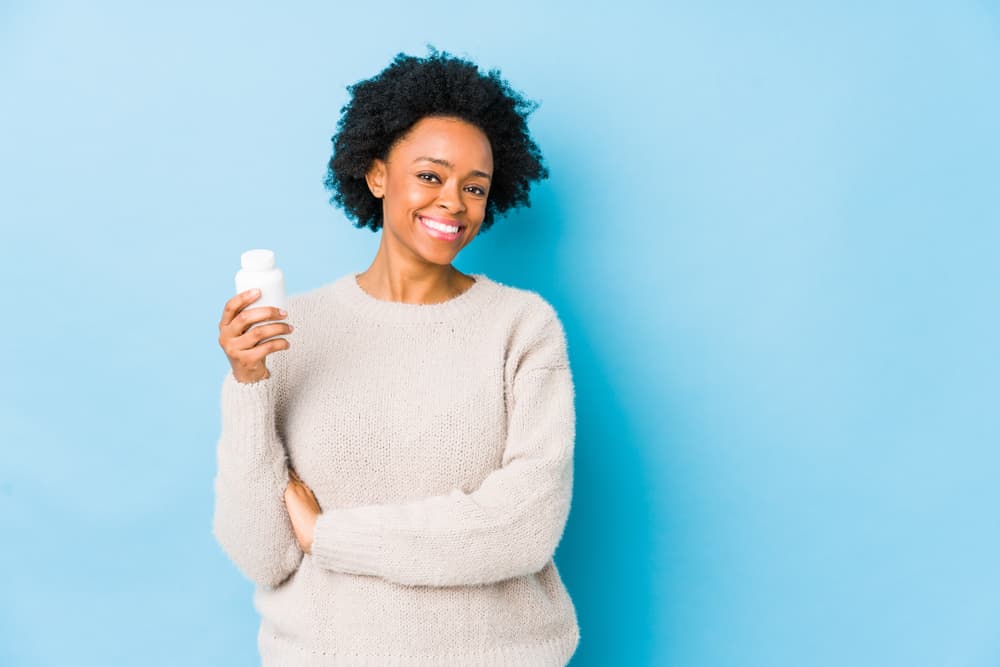 Claims
Good Girl Probiotics Claims
According to Love Wellness, Good Girl Probiotics support three major areas, including the female reproductive organs, the gut, and the immune system.
The supplement has also been formulated to balance out bacteria, yeast, and vaginal pH levels.
Ingredients
Good Girl Probiotics Ingredients
Ingredients found in this blend include:
Lactobacillus casei
Lactobacillus rhamnosus,
Lactobacillus acidophilus
Lactobacillus gasseri
Lactobacillus brevis
Lactobacillus salivarius
Lactobacillus plantarum
Lactobacillus paracasei
Inulin
Gelatin
Magnesium stearate
Do Good Girl Probiotics Work?
Good Girl Probiotics, just like their other products, may not work for every woman. To get a better idea of the potential benefits of this probiotic supplement, our team took a closer look at a few of the ingredients found in the formula.
Lactobacillus acidophilus
This bacteria is also referred to as Acidophilus. It converts sugars into hydrogen peroxide and lactic acid. According to Clinical Microbiology Reviews, this hinders the development of unwanted bacteria in the intestines that can otherwise grow in the gut due to illness or antibiotic use.
Lactobacillus is commonly found in fermented food and yogurts.
Lactobacillus plantarum
This is a lactic acid bacterium. It is commonly found in processed food, meat, and the gastrointestinal tract.
Lactobacillus plantarum is commonly used in probiotic supplements because it contains antioxidant, anti-obesity, antiproliferative, and anti-inflammatory characteristics, according to research published in Production and Management of Beverages.
The main role of this ingredient in Good Girl Probiotics is to prevent the invasion of pathogenic bacteria in the vagina.
Lactobacillus salivarius
This is a probiotic bacterium that was isolated from the tissues of human intestines since it lives in the gastrointestinal tract, according to Food Microbiology.
Some research suggests it can suppress pathogenic bacteria. Additionally, Lactobacillus salivarius produces lactic acid, which also prevents harmful bacteria.
Lactobacillus casei
Lactobacillus casei is a non-motile, gram-positive, and non-spore-forming bacteria that is a part of the Lactobacillaceae family. It is commonly used to treat or prevent diarrhea in addition to helping with digestive problems.
It produces lactic acid as the end-product of glucose metabolism. It is mainly contained in milk and has a history of safe consumption, with its primary focus being reducing infectious gut conditions, according to Frontiers in Microbiology.
Lactobacillus paracasei
This is a gram-positive and non-spore-forming microorganism. Lactobacillus paracasei helps to improve the immune system, decrease body fat, and reduce stress, according to Infection and Immunity.
Some research suggests this strain also positively augments mucosal immune responses.
Lactobacillus rhamnosus
Lactobacillus rhamnosus is a bile stable and acid strain. This strain produces lactic acid and has various health benefits on the human body, like preventing the proliferation of harmful microorganisms in the intestines, according to Advanced Drug Delivery Reviews.
This strain may also prevent and treat diarrhea, optimize gut health, help prevent urinary tract infections (UTIs) and relieve irritable bowel syndrome (IBS) symptoms. These properties make it an essential element of Good Girl Probiotics products.
Weight Loss
Good Girl Probiotics and Weight Loss
Good Girl Probiotics claim to affect body weight and belly fat in ways that are yet to be explained in detail. However, some probiotic strains are believed to do so by influencing appetite and energy usage by the production of acetate, butyrate, and propionate, which are fatty acids, according to Human Microbiota in Health and Disease.
Lactobacillus plantarum, which contains anti-obesity properties, does so by escalating levels of fat-regulating proteins and discharging appetite-regulating hormones.
However, it is important to note that Good Girl Probiotics do not claim to help a lot with weight loss, as their primary focus is improving vaginal and urinary tract health.
Side Effects
Good Girl Probiotics Side Effects
According to Good Girl Probiotics reviews, these products have different side effects, which may vary among different people. These side effects are most common in the first few days of usage.
Potential include diarrhea, bloating, gas, stomach upset, among others. The supplement can also trigger an allergic reaction. Make sure to consult with a medical professional before using this supplement.
How to Use Good Girl Probiotics
This vaginal probiotic is a daily supplement. The capsules are orally taken and come in the form of capsules and should only be consumed by adults. Two capsules of Good Girl Probiotics should be taken daily.
Although Good Girl Probiotics are said to be safe for most people, some people with immune system problems or complicated health conditions should not take them.
Cost and Where to Buy
Several shops online suggest a high demand for Good Girl Probiotics, which could be the reason why their prices might be relatively higher. Basically, you can get a 60-capsule bottle of your Good Girl Probiotics for about $16 to $30.
This price variation depends on the seller. You can also buy from the Love Wellness shopping cart, where a one-time purchase costs $24.99.
Pros and Cons
Pros and Cons
Pros
There is research showing the strains in Good Girl Probiotics can improve gut, vaginal, and urinary tract health.
The supplement is relatively healthy.
Cons
These probiotics may cause side effects like diarrhea.
The effectiveness of this supplement can be reduced by various outside factors, such as diet.
There is little evidence this probiotic aids in weight loss.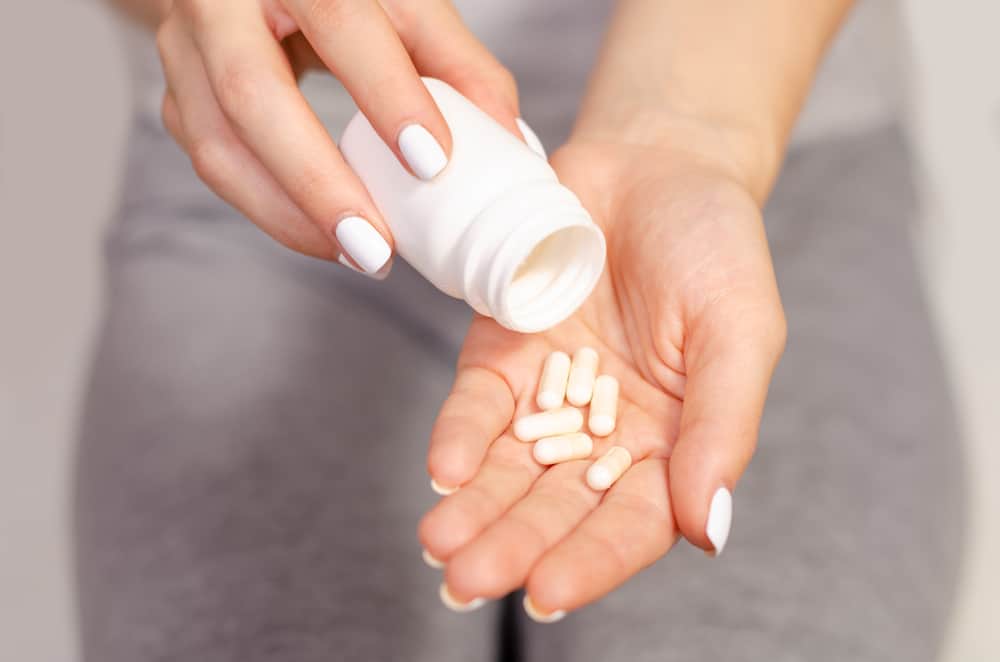 Bottom Line
Bottom Line on Good Girl Probiotics Results
Good Girl Probiotics may help optimize gut health by maintaining good levels of healthy bacteria as well as get back on track after any irritation or infection. Some individuals may experience side effects, more research is needed to give proper insights into whether this vaginal probiotic really works. However, if the product has worked well for some people based on online reviews, it may work for you as well.
Digestive health is an important part of any weight-loss journey. However, if you're looking to lose weight, you should turn to a weight-loss program with tons of clinical research to back it up.
One of the best weight-loss programs we've seen is one called Noom. We love that the program focuses on educational lessons, community support, personal coaching sessions, and food logging to help users make better and healthier choices.
To show their confidence in the program, Noom is offering a free trial offer for a limited time, so make sure to check it out!
Learn More About Noom »