GoodBio Review

- 12 Things You Need to Know
Probiotics are known to improve gut health and support healthy bacteria in the body, and GoodBio claims their formulas in particular help users improve whole-body health. According to the makers, their supplements contain about 13 probiotic strains that are proven to boost digestive and immune health, so our research team decided to investigate.
Our team looked into the GoodBio probiotics, delving deep into the strains, ingredient research, potential side effects, company information, and more. If you want to find out the bottom line on this probiotic brand, keep reading for the final verdict on GoodBio in the bottom line.
GoodBio can be purchased through their Official Site.
Overview
What is GoodBio?
GoodBio is a supplement brand that offers high-quality probiotics and prebiotics blends to restore natural balance within your digestive tract.
You may not have heard of the term "probiotic" before, but it's a common word in the world of nutrition. Both probiotics and prebiotics have been the subject of plenty of research:
Frontiers in Cellular and Infection Microbiology – Probiotics are live bacteria that help your gut health and immune system, though "…when studying a single probiotic strain, not all individual strains are expected to share the same effects."
Annals of Nutrition & Metabolism – Probiotics, including individual strains and fermented probiotic milk, are known for having beneficial effects on the immune system.
Central European Journal of Public Health – Prebiotics are non-digestible food ingredients that promote digestive health and the activity of good bacteria in your digestive tract. They do this by providing them with nutrients they need to survive and grow.
GoodBio Competitors
Who Makes GoodBio?
BioSchwartz, the creators behind GoodBio, is a trusted leader in the health and wellness industry. Their mission is to help people have a better quality of life by providing a range of premium vitamins and supplements that supports them at every stage of their health journey.
BioSchwartz has the first and third best-selling supplements on Amazon. They combine the latest technologies with top-quality nutrients,
GoodBio Customer Service
GoodBio is dedicated to your health. If you are dissatisfied with your purchase, you can contact them via email within 30 days of your purchase for a return. A receipt or proof of purchase is required.
Scroll below for one of the best products we've seen over the last year.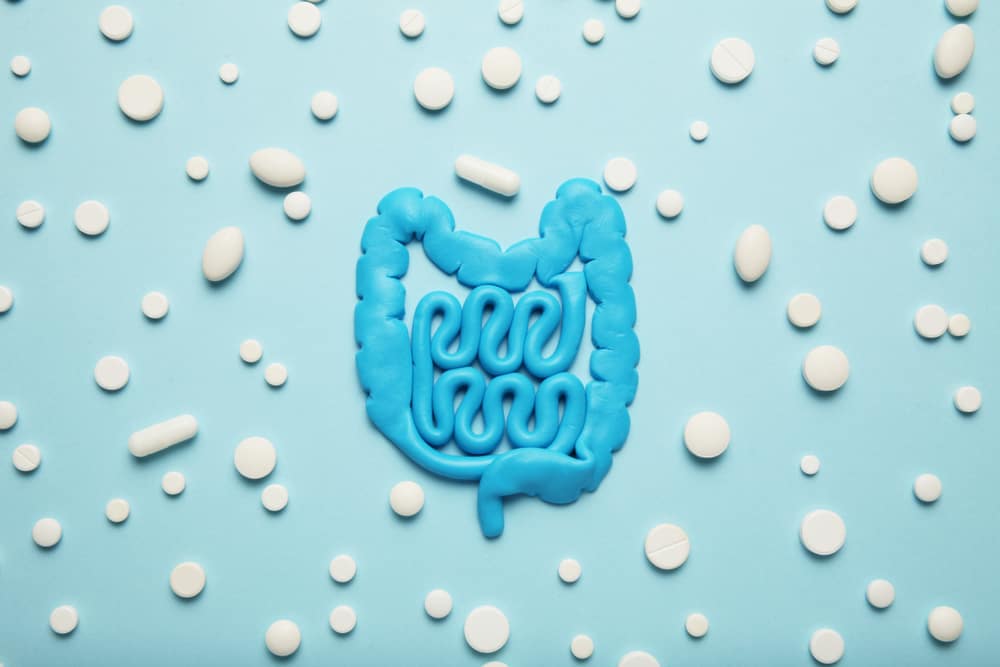 Other Products From the Makers of GoodBio
BioSchwartz makes a large number of nutritional supplements. Some of these include Turmeric Curcumin, Vitamin D3, and Omega 3 Fish Oil.
Turmeric Curcumin is not your average spice. The yellowish-orange powder contains the antioxidant curcumin, which has been shown to potentially reduce joint pain, according to the Journal of Medicinal Food. It also provides a health boost of vitamin A, C, and E.
According to research published in Nutrients, vitamin D3 has been shown to have a vital role in promoting overall well-being because of its effects on bone density and promotes immunity. It also aids the body's natural process of cell repair by triggering production inside immune cells called macrophages when they come into contact with something foreign such as an infection or other type of injury – helping us remain healthy.
A diet rich in omega 3 can help to reduce the risk of serious health conditions by helping to keep blood pressure under control, lower bad cholesterol levels, and reduce inflammation throughout the body, according to the Journal of Clinical Medicine Research.
Claims
GoodBio Claims
With 75 billion CFU, GoodBio claims to rebalance bacteria and promotes digestive health by supporting a healthy microbiome.
Their capsules are packaged in blister packs, allowing each capsule to be dispensed separately. GoodBio claims this allows the bacteria to stay alive longer to maximize its efficacy.
Ingredients
GoodBio Ingredients
GoodBio Adult Daily Premium Probiotic and Prebiotic Capsules contain about 13 probiotic strains. Although ingredients may only slightly differ between the three products, these main ingredients include:
Lactobacillus rhamnosus (as GG)
Bifidobacterium animalis subsp. Lactis
Lactobacillus gasseri
Lactobacillus plantarum
Lactobacillus casei
Lactococcus lactis subsp. Lactis
Bifidobacterium longum subsp. Longum
Lactobacillus acidophilus
Lactobacillus paracasei
Bifidobacterium bifidum
Bifidobacterium breve
Lactobacillus reuteri
Xylooligosaccharides
Inulin
Rice Maltodextrin
Magnesium Stearate
Silicon Dioxide
Vegetarian Capsule
Does GoodBio Work?
GoodBio claims their capsules are work with a delayed release, which helps to allow more of the 75 billion CFU to survive the acidic environment of your stomach. The capsules come in blister packs which help to protect each capsule from humidity, allowing the bacteria to live longer.
To determine if these capsules work, we broke down some of the research on the probiotic strains found in GoodBio.
Lactobacillus Acidophilus
This strain is widely known to have probiotic effects and is one of the most commonly suggested organisms for dietary use, according to FEMS Microbiology Letters. It is frequently added to dairy products such as yogurts and fermented milk products.
Lactobacillus Rhamnosus
According to Microbiology Cell Factories, one of the most commonly used probiotic strains. Various positive health effects have been well documented including the prevention and treatment of gastrointestinal infections and stimulation of immune responses that prevent specific allergic symptoms.
Lactobacillus Casei
Research published in Frontiers in Microbiology shows that this probiotic in combination with dietary fiber has the ability to reduce the duration and symptoms of diarrhea. This is due to its ability to maintain the diversity of the gut microbiome.
Lactobacillus Plantarum
According to Microbial Biotechnology, this is one of the best-studied probiotics. It has a high survival rate during the gastrointestinal passage, can be grown to high densities, and is amenable to genetic transformation. In other words, this probiotic stays strong in the gut.
Xylooligosaccharides
These are known to have strong antioxidant and antibacterial properties, according to one study published in Frontiers in Physiology. It is used by gut microbes to rebalance bacteria in the gastrointestinal tract. Studies show that it can regulate inflammation due to a high-fat diet.
Weight Loss
GoodBio and Weight Loss
There is a possibility that GoodBio can help you lose weight.
Studies have shown that short-term supplementation of probiotics can reduce fat percentage, body weight, and body mass index. However, more long-term studies are necessary to prove this claim, according to Obesity Reviews.
Side Effects
GoodBio Side Effects
There are no known side effects of GoodBio. However, some users may experience some temporary gastrointestinal distress due to the probiotics.
How to Use GoodBio
To get the most out of GoodBio, it is best to take one capsule per day. The Kid's GoodBio product comes in chewable tablets.
Cost and Where to Buy
GoodBio is available online for U.S. residents only. The cost is $22-23 on the official website and Amazon.
Pros and Cons
Pros and Cons
Pros
The supplement is non-GMO, vegetarian, and free from dairy, eggs, wheat, soy, shellfish, nuts, and gluten.
The probiotic supplements contain 75 billion CFU and 13 probiotic strains.
Some research shows this product can improve gut health.
Cons
The product is not certified organic.
There is no international shipping available for this product.
There is no evidence this product can aid in weight loss.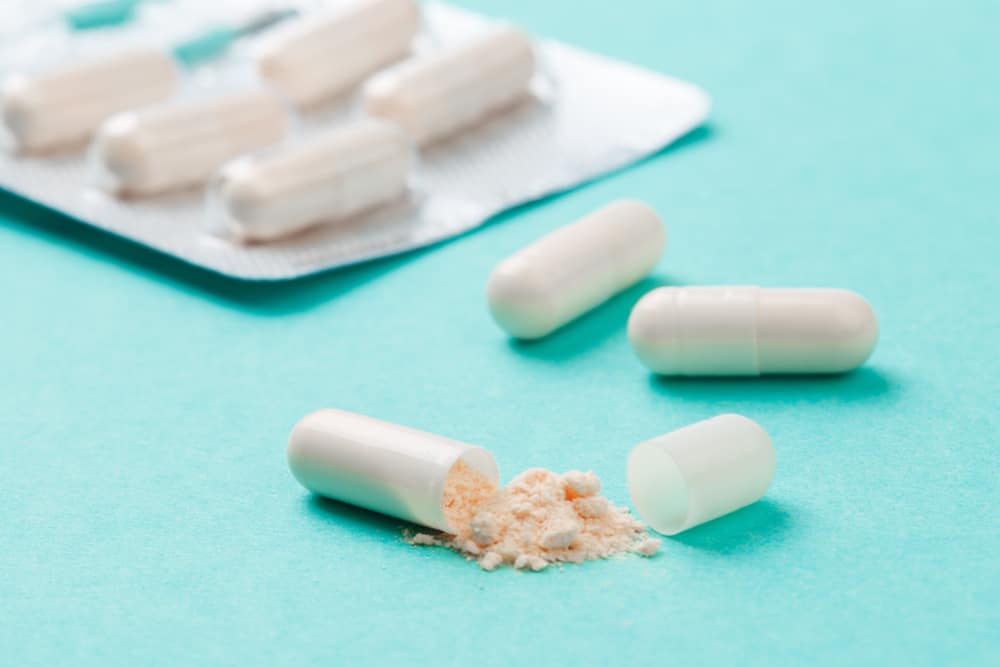 Bottom Line
Bottom Line on GoodBio Results
Using probiotic supplements from GoodBio may be able to help improve gut health. There is some research showing the strains in these products can be healthy, but there is very little evidence showing they can aid in weight-loss. Plus, the probiotic supplements from this brand are not certified organic, unlike many other similar products.
If you're trying to improve your gut health and lose some weight along the way, why not pair this product with a program that helps with weight-loss too?
Noom is one of the best weight-loss apps we've seen, especially since their program is backed by multiple clinical studies. Their program offers personalized coaching sessions, custom meal plans, food logging, educational lessons, and so much more.
Ready to give this program a try for yourself? Right now, Noom is offering a free trial offer for a limited time so you can try it out for yourself.
Learn More About Noom »