Green Tea CR Review

- 14 Things You Need to Know
My passion for reviewing them only bests my love of diet products. We took a detailed look at all-in-one supplement Green Tea CR focusing on the ingredients, side effects, clinical research and customer service. We traversed the web to find hundreds of experiences and comments. Then, we condensed and refined to give you the info you need.
Green Tea CR can be purchased through their Official Site.
Overview
What Is Green Tea CR?
Green Tea CR is made from green tea, curcumin, and resveratrol. These three elements are critical influencers in improving a person's health and mental alertness.
Green tea is the main ingredient of this product; every two capsules contain approximately 183.68 mg of green tea extract.
Curcumin is an active ingredient in Green Tea CR, it has many health benefits because of its antioxidant properties and plays a part in resolving many health-related issues.
Resveratrol is also an antioxidant, it is made of natural plants such as grapes and has positive effects on the human body.
Green Tea CR also contains several other elements such as grapeseed extract, pine bark extract, and vitamin C (ascorbic acid). Green Tea CR is used to aid in weight loss, improve heart issues and boost energy. It helps strengthen the body's immune system and the high levels of antioxidants in green tea help to keep the cardiovascular system strong and healthy.
Does It Work?
Products Similar to Green Tea CR
How Did Green Tea CR Start?
How Did Green Tea CR Start?
According to the International Journal of Indigenous Herbs and Drugs, almost 3000 years ago, green tea was used in China in the region of Shennong. In ancient times, green tea was used only for chewing and eating purposes. It was similar to people eating coffee beans before they had any knowledge of brewing coffee.
Green tea comes from a plant known as Camellia. If we look back to the 8th century, people discovered a method of steaming the leaves of tea. In the 12th century, people found another method of frying the tea. After the steaming and frying process, we get green tea. Both of these methods were successful and continue to be used to this day.
During the 7th – 8th century, people in China started drinking tea and made it an essential part of their routine. With the passage of time, tea became part of the culture in China. During this time, China focused on the production of tea and improving its taste as well as adding variety. This was the era of Green Tea.
During 10th – 13th century, tea had become a routine of the Chinese nation. If we look at the 14th – 17th century, there was a focus on the production of green tea made with the use of dry leaves. With time, they developed different varieties such as Liu'an, Longjing and Tianmu green teas. In 1915 Xinyang won a gold medal for the best tea in the world. Scientists and nutritionists found green tea to be helpful for many human health issues. Research on the use and benefits of green tea began.
After China, green tea became popular all around the world, especially in Asia. In Japan, people give the tea as a gift, as they consider it as a symbol of good health. Nutritionists are focusing on different variations of green tea. Green Tea CR is one of the modern additions.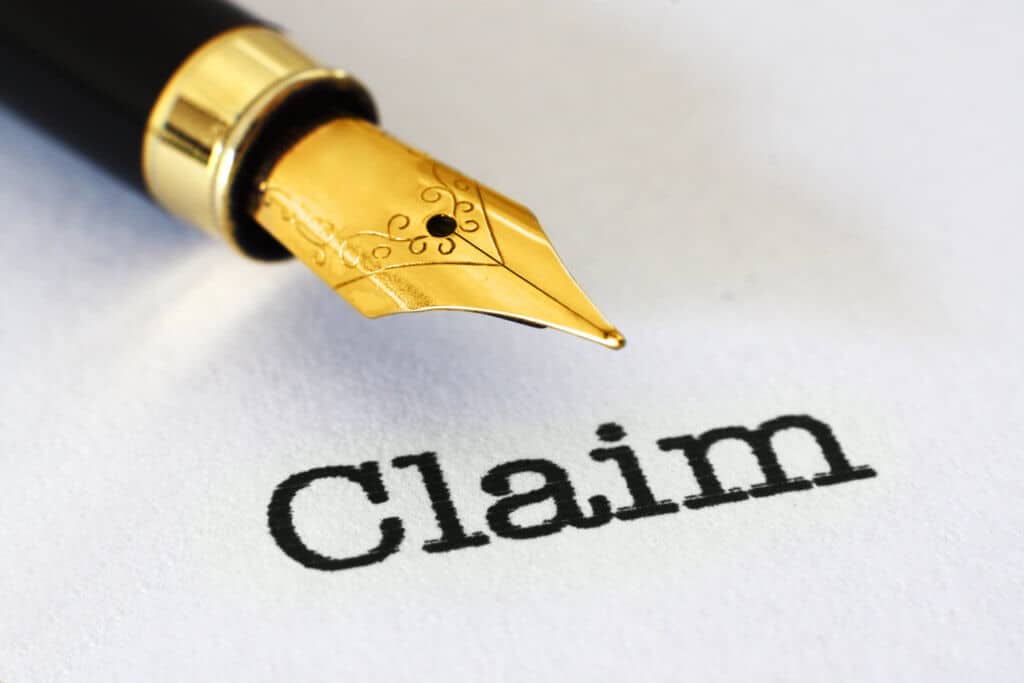 Scroll below for one of the best products we've seen over the last year.
Claims
Green Tea CR Claims
Green Tea CR has many hidden health benefits as it contains bioactive elements which are high in nutrients and natural resources.
Green Tea CR doesn't just give you energy; it claims to enhance the functionality of the brain. Green Tea CR claims that it protects your brain even as you age and that ingredients in it help to keep the human mind fresh, for example, the bioactive compounds protect neurons.
It is also helpful for weight loss and fat burn and claims to improve physical performance. When drinking Green Tea CR, the company states your metabolic function increases and your body can burn fat 17% faster than usual. Green tea is a healthy tea and offers an excellent source of antioxidants, according to the British Journal of Pharmacology.
Green Tea CR claims that it also helps freshen your breath and improve dental health. Green Tea CR can even be used as a mouthwash to help decrease tooth pain. Green Tea CR claims increased life expectancy as it protects against many serious health issues.
Does It Work?
Does Green Tea CR Work?
Green Tea CR is a product developed by a company called Purity Product. It is used to enhance energy levels and increase metabolic rate. It can be used for weight reduction and weight control.
Users of Green Tea CR are encouraged to use the product for an extended period and to purchase the latest product available.
All of the ingredients in Green Tea CR are tested and medically approved to boost the metabolic rate in the human body. Green Tea CR is made with powerful ingredients which perform particular roles:
Curcumin
Curcumin is the main ingredient in Green Tea CR. It is a group of the compound named 'curcuminoids,' which is found in the roots of Turmeric. Curcumin in Green Tea CR provides defense against health issues with the help of antioxidant elements. It plays a vital role in supporting the bodies biochemistry that deals with joint tissue functionality.
According to the scientific journal Foods, curcumin has, "antioxidant and anti-inflammatory effects."
Resveratrol
This is a powerful antioxidant that has anti-inflammatory properties. The source of resveratrol is plants and food.
Resveratrol is shown to have, "other bioactive effects, namely as anti-inflammatory, anticarcinogenic, cardioprotective, vasorelaxant, phytoestrogenic and neuroprotective," according to Biomedicines. 
Grape Seed Extract
The scientific name for grapes is Vitis vinifera. It originates in Greece and has been used for reducing inflammation, promote healing, and have other health benefits, according to the National Center for Complementary and Integrative Health.
Grape seed extract used in Green Tea CR helps to improve circulation and take control over high cholesterol.
Pine Bark Extract
Pine bark extract helps to increase metabolic rate. 2 capsules of green tea will provide us with 10 mg of pine bark extract.
Ellagic Acid
Ellagic acid is beneficial in fighting several bacterial infections.
Moreover, Green Tea CR includes BCM-95 and licorice root powder. These ingredients help to make Green Tea CR a useful product for the human body.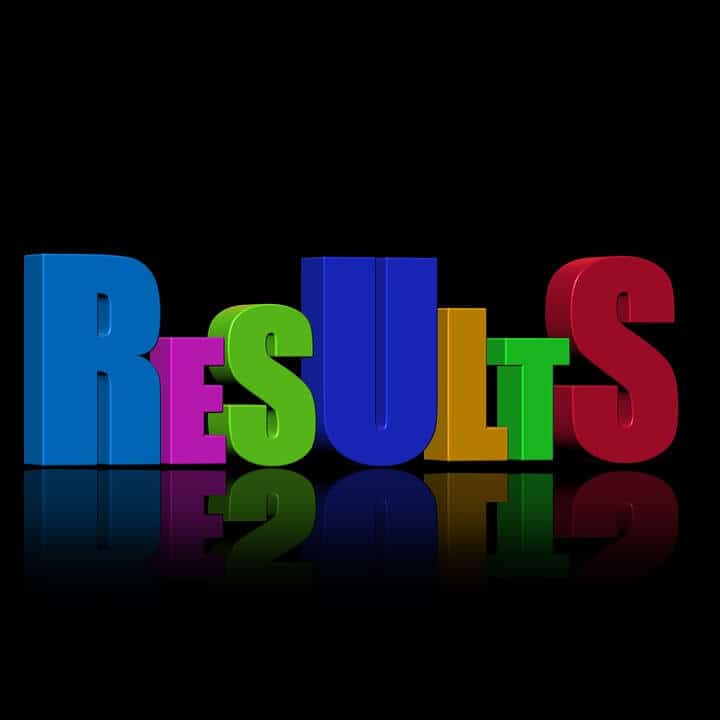 Benefits And Results
Green Tea CR Benefits And Results
Green Tea CR claims to provide multiple benefits to help a person's physical and mental health, these include:
Aids with circulation problems
Increases energy
Supports liver health
Help reduce weight
Enhances metabolic rate
Enhance brain functionality
Supports the health of the cardiovascular system
Bolsters immune defense
Promotes overall health
Green Tea CR is specifically designed to boost energy and encourage weight loss. Another perk of Green Tea CR is that if you don't see results in 60 days, you can return the product. This may help you to make your judgment about this product. The consumer should see results in the first month of use.
Weight Loss
Details On Green Tea CR And Weight Loss
Green Tea CR is a supplement which is more often used to reduce the weight and maintain your body. While using Green Tea CR, the consumer should ensure they are eating a healthy and balanced diet.
When a person uses Green Tea CR supplements, they help to control hunger pains and prevent overeating habits. Some people see immediate changes in their weight, but in some cases, it takes more time to experience weight loss.
The company provides a free trial option if you are interested in making a purchase. This gives you a chance to experience the product and its benefits before buying it.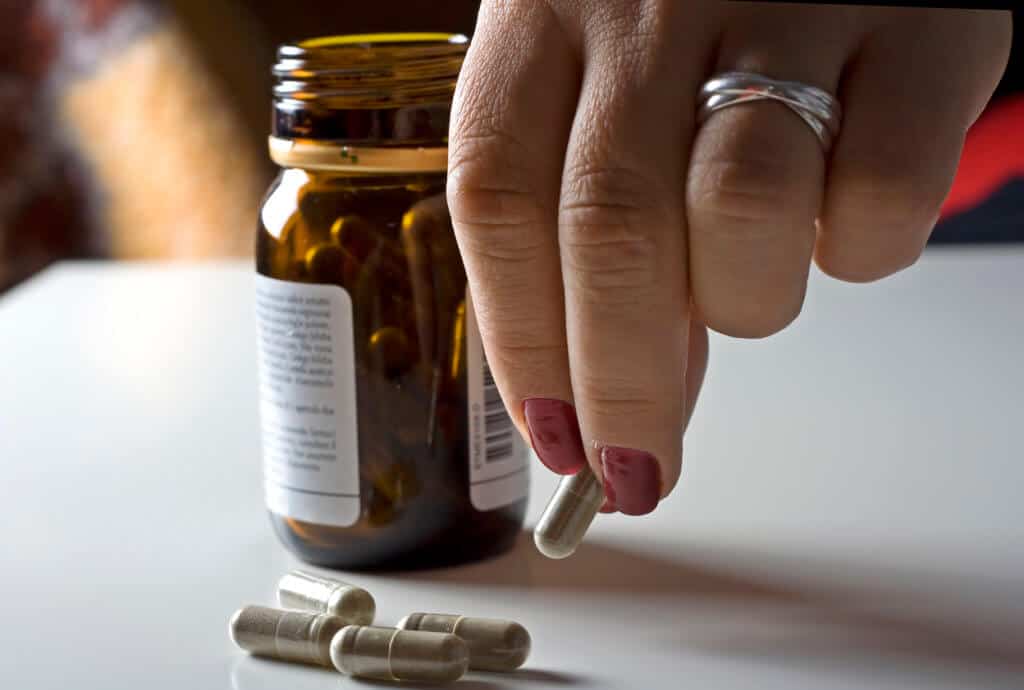 Directions
How To Use Green Tea CR
Every supplement or medication should be taken according to the advice of a doctor and should never be taken in excess.
Green Tea CR should be taken orally with a glass of water. A person should take approximately two a day, every day to experience the best results. Take the supplement at least two hours before or after having food.
Green Tea CR contains 300-400 mg of caffeine so you should not exceed the recommended daily amount.
Do not take Green Tea CR for at least one day before any cardiac tests.
Don't use Green Tea CR supplements if you suffer from or take medication for these health issues:
Adenosine
Asthma Problem
Medication for depression
Any medication for heart problems
Always consult a healthcare provider before starting new supplements.
Always store Green Tea CR at room temperature and keep it away from heat.
Side Effects
Potential Green Tea CR Side Effects
We have seen a large number of benefits of Green Tea CR. However, it has many side effects as well. According to customer reviews and researchers, there are a few side effects worth mentioning:
Do not use Green Tea CR for at least two weeks before any surgery.
If you are pregnant or breastfeeding, you should avoid these supplements because it contains caffeine which affects the amount of liquid in the body.
It can cause severe stomach problems.
Always use these supplements according to the prescription from a doctor because an excess of this product can cause increased calcium in the body.
Excessive consumption of this supplement can cause liver damage.
It can cause headaches.
It can also cause vomiting. According to an Indian survey, polyphenols cause oxidative stress.
According to Phytotherapy Research, these side effects of green tea are primarily seen when consumed on an empty stomach.
If you experience any side effects, stop taking Green Tea CR immediately and consult a doctor. Be sure to read all of the instructions carefully before taking these supplements to ensure they are the right product for you. There is also an age limit for using these supplements so make sure you follow advice and instructions.
Warnings
Green Tea CR Product Warnings
As with any product, there are warnings. We have briefly discussed the side effects of Green Tea CR, these include but are not limited to; vomiting, headaches, stomach problems. To avoid sickness, allergic reactions and side effects always read the cautions and warnings carefully.
Warnings as stated by Drugs.com:
Pregnant women or underage children should not consume green Tea CR
If a person is allergic to this kind of supplement, they should not use Green Tea CR as it can be dangerous for your health
Follow your healthcare providers restrictions on food, cold drinks, etc
If you are experiencing an upset stomach or constipation, do not use Green Tea CR
Don't use these supplements if you feel faint
In case of an emergency, immediately seek medical advice from your doctor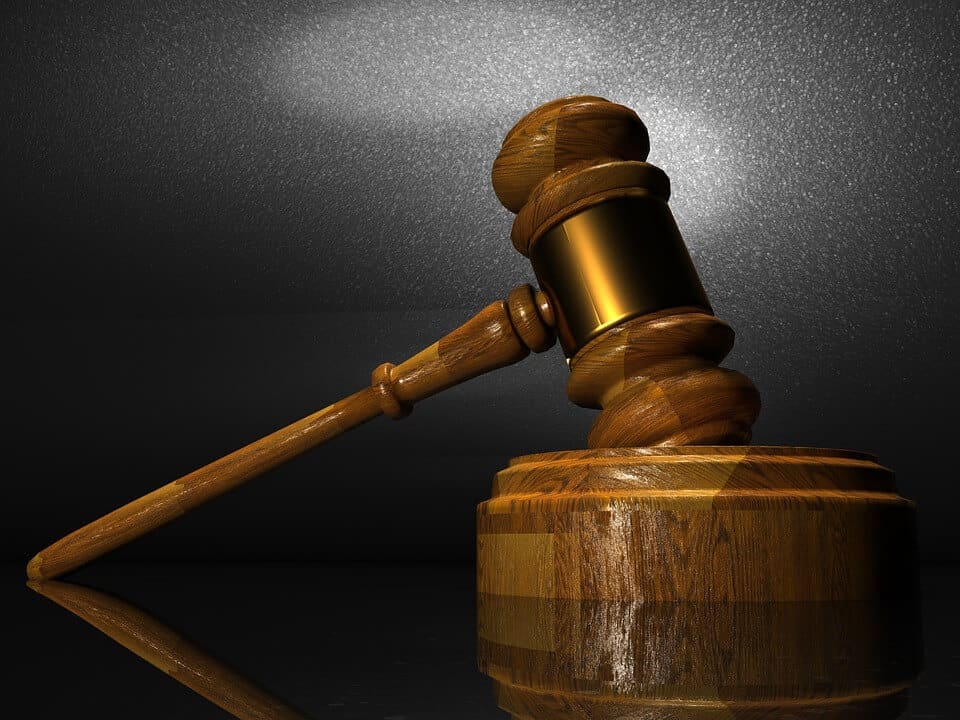 Lawsuits?
Any Green Tea CR Lawsuits?
Purity Product claimed customers would be satisfied with the use of Green Tea CR. However, many customers were not.
One customer complained about this product, as he had spoken with a representative and requested the company not to send any more product as he still had products to use. The representative agreed, but deductions were yet made from the customer's bank account for new products. As a result, the customer contacted the company help center but experienced poor treatment. This situation damaged the reputation of Purity Product.
Another issue related to reordering was registered from New York, the customer tried the free bottle of green tea as a trial, and he was satisfied with the results. The customer noticed that within ten days he had less joint pain. So, he ordered another bottle and paid money as per procedure by using a coupon. When he tried to make another purchase from the online website he was unable to because he had already made a purchase. This was a negative experience for the customer as you should easily be able to make more than one purchase at a time.
From Los Angles, a customer posted a review of the Purity Product company. He heard an advertisement of this Green Tea CR product through the radio, was impressed with its features and decided to purchase the product. But when he saw the reviews against this product on the company website, he was so disappointed with the reviews of other users that he decided to seek an alternative product to Green Tea CR.
There were many complaints regarding return and cancellation issues. The company should follow its rules and regulations and should improve its return policy. On the other hand, the company received some positive reviews as well.
A person ordered this product after his friend suggested it. He ordered it online, but later on, he decided to delay the shipment. He contacted the help center, and they offered him some discount for future shipments if he holds the product. After at least one month he purchased the product. The customer was satisfied with its results and posted a good review about it. He said that the company experienced many challenges but these things happen. There are many positive reviews similar to this one.
The Purity Product company should follow all the lawsuits and should focus on improving customer experience to increase their sales.
Alternatives
Green Tea CR Alternatives
There are many alternative supplements to Green Tea CR available on the market. Purity Product company offers similar products such as Krill Omega 3, Organic Juice Cleanse, and many more. These other supplements are beneficial for health and have no side effects on the human body. According to research, these products have numerous health benefits.
Here is a brief explanation of these alternative products to Green Tea CR:
Krill Omega 3
Omega 3 is beneficial for human health, but the human body can't produce omega three fatty acids on its own. However, omega three can be produced with the help of supplements and dietary choices. According to a survey, every day almost ten million of us take different fish oil supplements to enhance the intake of omega 3.
Krill Omega 3 is used to reduce the triglyceride levels.
It is useful for sustainability and is used for better digestion.
Krill Omega 3 claims to improve cardiovascular health.
It also controls cholesterol level.
Krill Omega 3 prevents blood clotting which causes heart attacks.
Demand for this product is high, so the price is also increasing.
Organic Juice Cleanse
Organic Juice Cleanse is also known as OJC which is an alternative supplement to Green Tea CR and is widely available in markets and online. OJC is similar to other green juice powders available. Organic Juice Cleanse contains 5 grams of fiber and over 300 organic fruit and vegetable elements. All of the ingredients in Organic Juice Cleanse contain numerous health benefits:
Provides energy to the human body and builds stamina
Includes digestive function abilities
Promotes vitality in the human body
Offers antioxidant fortification for cells
Supports holistic health
Strengthens the immune system with a significant number of nutrients, minerals, and vitamins
Organic Juice Cleanse helps cells to protect against free radicals
Important Note
Purity Product doesn't provide any instructions regarding the Organic Juice Cleanse daily dosage. The company provides you with a free trial of 1-4 days. According to the purity product company, this product comes with 60 days money back guarantee.
Where To Buy
Where To Buy Green Tea CR
Green Tea CR can be purchased at major retailers such as Walmart, or online on various vitamin and nutrition websites.
What Users Are Saying
What Users Are Saying
"Extra energy since I added Green Tea CR to my daily supplements."
"I haven't lost any weight but I haven't really tried. My diet is not bad. I am just very busy and thought it might help."
"Disappointed with this product. I was hoping the curcumin would help with swelling but it hasn't. I have noticed also that after I take it, I get a mild headache. Since I have taken the other ingredients in the past, I'm thinking it's the tea."
Bottom Line
The Bottom Line – Does Green Tea CR Work?
Is this one better than the $5 bottle at your local store? Well, we love the main ingredient and the fact that Purity Products has been around for more than two decades, but we're not sold on Green Tea CR because it's just not effective enough to even consider spending $50. Plus, the reports of side effects are just too plentiful to ignore.
Are you ready to stop looking for the best weight-loss solution? We suggest going with a diet program that's developed by behavioral scientists and is backed by clinical research.
Among the best weight-loss apps we've seen this year is one called promoted_product_link]. Some of the tools this program offers include customized food plans, 1:1 health coaching, extensive food logging, and customized health information.
Plus, the company behind Noom is offering all of our readers a free trial offer. Now that's what we call a plus!
Learn More About Noom »