Green Tea Hawaii Review

- 16 Things You Need to Know
Green Tea Hawaii is an all natural green tea supplement that claims to decrease your appetite and increase your metabolism. They say their instant beverage can help you "lose weight and keep it off" and provide "all the energy you need and more to take on each day," so we had to dig deeper. Some of its ingredients have been studied, but is there enough evidence that the antioxidants foster weight loss?
On top of containing 2 grams or less of pure organic cane sugar and stevia, Green Tea Hawaii has quite a bit of caffeine, which concerned our research team about side effects. Our research team investigated the science and each of the ingredients to see if this tea is all it claims to be. Below is the summary of the results to give you the full story.
Green Tea Hawaii can be purchased through their Official Site.
Green Tea Hawaii Readers:
Noom
is offering our readers a
free trial
, for a limited time.
Click here
for this special offer!
Overview
What is Green Tea Hawaii?
Green Tea Hawaii is a tea that is specially designed with antioxidants that help in weight loss. It is claimed to be a healthy alternative to energy drinks or soft drinks. The supplement is in a powder form and is non-GMO and completely natural.
The supplement claims to have many benefits and is said to be effective in losing weight, strengthening the immune system, and provide sustained energy. It's supposed to decrease your appetite, increase your metabolism, calm you down and stabilize your mood, and give you more energy.
Products Similar to Green Tea Hawaii
How Did Green Tea Hawaii Start?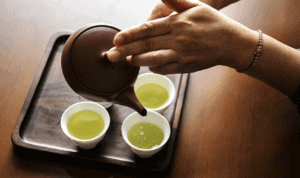 Green Tea Hawaii is manufactured by a company that has the same name as the supplement. Green Tea Hawaii headquarters is located in the state of Hawaii.
The manufacturer makes products that claim to provide energy and help weight loss. It is unclear when the product was initially released. The product is available in six different flavors, which include:
Pineapple Strawberry
Raspberry Lemonade
Original
Passion Orange Guava
Kona Mocha
Coconut Lime
Ruby Red Grapefruit
Ginger Plum
Pomegranate Mango
Scroll below for one of the best products we've seen over the last year.
Claims
Green Tea Hawaii Claims
Green Tea Hawaii claims to provide many health benefits to its users.
First, the manufacturers claim one serving the supplement is equal to 70 cups of ordinary tea, regarding its nutritional value. It also claims to have powerful antioxidants.
Second, The supplement also claims to suppress appetite by 15-20%. Increase metabolic activity, boost energy levels, reduce fat and improve the overall health of the user.
There is 0.5g of sugar and five calories in each serving of Green Tea Hawaii.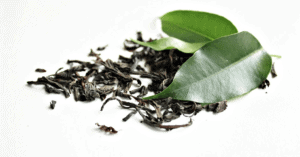 Ingredients
Green Tea Hawaii Ingredients
The ingredients of Green Tea Hawaii are said to be all-natural and non-GMO. The ingredients that make up this powerful green tea are different based on the blend.
Proprietary Herbal Blend
Green Tea Hawaii contains a proprietary herbal blend. The ingredients found in this formula include:
Green Tea Extract
Noni Juice
L-Theanine
Proprietary Sweetening Blend
Green Tea Hawaii uses a proprietary sweetening blend to sweeten up each cup of their tea. The ingredients they use to make that happen include:
Organic Evaporated Cane Sugar
Stevia
Other ingredients include xanthan gum, guar gum, maltodextrin, citric acid, and silicon dioxide.
Where to Buy
Where to Buy Green Tea Hawaii
The Green Tea Hawaii can be bought online from the official webpage of the manufacturing company.
It is also available at many well-known retailers, like Amazon.com and eBay. The supplement is also available in some selective local nutrition stores.
Price of Green Tea Hawaii
On the Green Tea Hawaii official webpage, the supplement costs $69.95 for a serving of 60 packs. If you buy from another retailer, this price may be different.
Money-back guarantees are also offered on the manufacturer's webpage. Products can be returned within 14 days of shipping.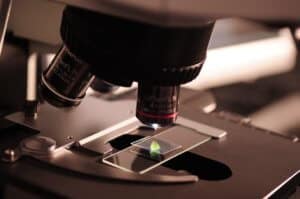 Science Behind Green Tea Hawaii
Green Tea Hawaii is said to be concentrated with many powerful antioxidants. The supplement claims it protects the body from free radicals and aids in weight management.
The caffeine level in the supplement is equal to the caffeine in 1 cup of green tea. The noni juice in the supplement is supposed to multiply the antioxidants of the green tea and is said to expand their benefits by 68 times.
There is no mention of the exact amount of ingredients used in the formula of Green Tea Hawaii. There is also no clinical evidence provided on the main website regarding the effectiveness of the supplement or to back up the claims of the manufacturer.
However, the supplement does include some ingredients that help in weight loss by boosting the metabolism of its users.
Green Tea Extract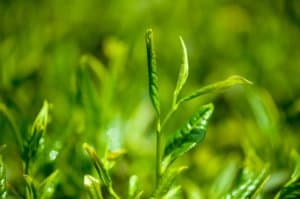 The first ingredient used in the supplement is green tea extract.
Green tea extract has antioxidants that help the user's body prevent many diseases. It is also shown to be effective in weight loss.
The research was conducted on the effects of green tea on weight loss and weight management on different subjects that varied in ethnicity and their regular intake of caffeine, according to the International Journal of Obesity.
The results concluded that there was a significant reduction in body weight and that it was maintained for a long period.
However, Advances in Nutrition suggested that more research needs to be done to confirm these findings.
Noni Juice
The second ingredient is Noni Juice. Noni juice is also known as Indian mulberry or wild pine. The American Cancer Study stated that the fruit had been used in Polynesian folk medicine for many years as an herbal remedy.
It is also included in many weight loss supplements. However, no scientific evidence supports this claim.
Caffeine
Caffeine is also used in the formula of Green Tea Hawaii. According to the European Journal of Clinical Nutrition, caffeine is used in many weight loss supplements and is a very popular ingredient. It is also used in many beverages, tea, energy drinks, medications, and more.
Research conducted on caffeine intake and its effect on weight shows that taking caffeine or caffeinated beverages may support in weight loss maintenance.
Xylitol
Xylitol is extracted from birch wood and is used for medicinal purposes. It is a naturally occurring alcohol used as a substitute for sugar.
Xylitol is proven effective to prevent problems such as ear infections, tooth decay, and dry mouth. The Food and Drug Administration approves the ingredient.
However, it has many potential side effects if taken in excessive amounts. Some of these negative side effects include diarrhea, bloating, and more.
L-Theanine
Another ingredient used in the supplement is l-theanine.
L-theanine is an amino acid that is usually found in green tea.
There are no known side effects of L-Theanine. Little evidence shows any link between L-Theanine and weight loss.
Sweeteners in Green Tea Hawaii
Sucralose and Hawaiian sugar are sweeteners, and they do not result in weight loss. However, they are both artificial sweeteners and may result in weight gain.
Maltodextrin is commonly used in many sports drinks and ready to drink protein shakes. It is proven to digest quickly in the body and provides numerous benefits such as high energy and endurance to the user. It also helps in faster muscle recovery and burns fat.
If you want to achieve weight loss from this ingredient, then you need to consume it in large amounts, and it is unclear as to the exact amount of maltodextrin used in Green Tea Hawaii.
Other Green Tea Hawaii Ingredients
Citric Acid is also included in the formula of the supplement. Citric acid is found in citrus fruits.
It is a powerful antioxidant that is proven to boost metabolism and burn fat. However, there is no clinical evidence showing citric acid helps achieve weight loss.
The last ingredient is silicon dioxide. Silicon dioxide is a naturally-occurring mineral. It can be found in water, coffee, vegetables, and many medications.
According to some research, silicon dioxide is not accumulated in our bodies; rather it is flushed out by the kidneys. Silicon dioxide is considered a safe food additive by the FDA, though it has set a limit up to which supplements can include the ingredient.
Directions
How to Use Green Tea Hawaii
The supplement is straightforward to use. Just add a packet of the supplement into 14-16 oz. of water or any hot or cold beverage. Stir well and enjoy it.
Drinking the supplement once a day may result in high energy levels and help maintain weight. Drinking it twice, they claim, will result in a weight loss.
The supplement needs to be taken 15-20 minutes before the morning meal and the afternoon lunch. Make sure to drink plenty of water all day to keep hydrated.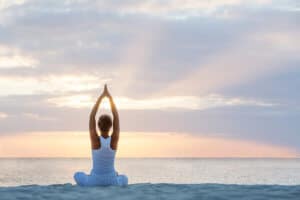 Benefits & Results
Green Tea Hawaii Benefits and Results
The manufacturers of Green Tea Hawaii claim that the supplement provides over 200 health benefits to its users. Some of these health benefits include the following:
Weight Loss
Weight Maintenance
Reduced Appetite
Reduced Cravings
Boosts Metabolism
Provides High Energy Levels
Green Tea Hawaii and Weight Loss
The supplement includes green tea extract, which is well-known to be effective in weight loss. It is also clinically backed up to aid in weight loss.
The supplement has a potent blend of ingredients that are supposed to help users achieve their desired weight goals and overall wellness. Green Tea Hawaii says it provides the same amount of benefits that users can get from 45 cups of regular green tea.
However, the National Advertising Division reported Green Tea Hawaii to the Federal Trade Commission (FTC) due to their exaggerated claims. It was seen that the company made many bold claims that were not backed by clinical evidence and were simply unattainable.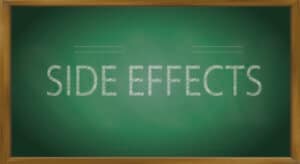 Side Effects
Green Tea Hawaii Side Effects
One ingredient used in the supplement, noni juice, is said to have many adverse health benefits.
It is unclear as to the exact amount of noni juice been added in the supplement, which makes it a huge liability.
The manufacturers also claim that there is a high level of green tea extract, which is much more stronger than the regular cup of green tea. This suggests the side effects of a traditional green tea may be magnified for Green Tea Hawaii.
It is essential to keep a check on the changes that may occur to the body which may arise from the additives. The sweeteners that are used may result in weight gain rather than weight loss. Users should proceed with caution to avoid overconsumption of caffeine.
Product Warnings
Green Tea Hawaii Product Warnings
Green Tea Hawaii comes with a long list of product warnings.
Do not use if you are under 18 years of age.
Do not use if you are pregnant or lactating.
Consult your doctor if you use any other medical prescription or over the counter drug.
Keep out of reach of children.
Green Tea Hawaii Alternatives
Many products are similar to Green Tea Hawaii. These alternatives include:
Where to Buy
Where to Buy Green Tea Hawaii
Green Tea Hawaii can be purchased on Amazon and its official website.
What Users Are Saying
"They are my favorite powdered drink and I would highly recommend them. I do find them helpful between meals, as they are satisfying and reduce my hunger cravings."
"I love the taste of these different teas especially the raspberry flavor. I haven't used it enough to determine if or how the metabolism is affected. The only drawback so far is price, but if my metabolism is increased after many uses, it will be well worth the price."
"My liver enzymes increased significantly after taking this product and I only took two daily which is the daily recommended dosage."
Bottom Line
The Bottom Line – Does Green Tea Hawaii Work?
Now the moment you've been waiting for. To start, we like that this weight-loss beverage provides antioxidant protection. It's also nice to see that it's available in three different flavors. Then again, we have some reservations about this diet drink because it's not supported by any clinical studies. Furthermore, we're concerned about the unpleasant taste and minimal results some people have reported.
If you'd like to drop more weight, then we suggest you go with a program that is backed by clinical research, a team of experts, and tons of great customer reviews.
Noom is one of the best weight-loss programs we have ever seen. The system uses human coaching, extensive food tracking, support groups, and more to help its users make healthier choices and lose weight without restrictive dieting.
For a limited time, Dietspotlight readers can get a free trial of Noom – which is a great deal.
Learn More About Noom »