Updated: 01/16/2018
- Site operated by Burn HD
We are big fans of all natural products. We also love to see people improving their overall health with the use of fruits and vegetables, so we were doubly excited to begin researching the Greens First Plan. Our research team looked closely at the ingredients of the main products, potential side effects and research supporting the claims. We went further by listening to user testimonials. Then, we gathered the facts to give you the facts.
Greens First Readers:
Click here
to find out why we're giving away samples of our product, Burn HD.
What is Greens First?
Greens First is a supplement manufacturer providing products for optimal health and wellness. Each serving contains superfoods, antioxidants, and phytonutrients.
It says it boosts your energy and health in one fast, convenient supplement.
Its purpose is to alkalize your body with more than 15 servings of fruit and vegetables in one go per day.
Products Similar to Greens First
How Did Greens First Start?
Dr Donald L Hayes is the President of The Wellness Watchers Global and Ceautamed Worldwide LLC President. Both companies, based in Florida, are involved in the making of Greens First.
The Greens First website's 'About Us' page provides profiles for the executive team.
Dr. Donald L Hayes, received a Bachelor of Science from the University of Oregon and a Doctorate in Chiropractic from Western States Chiropractic College in 1977.
He is a clinician, educator, and author in the nutritional wellness field. He practiced privately and taught postgraduate seminars in nutritional wellness across the US, Australia, and New Zealand.
Dr. Hayes still lectures on subjects such s wellness and nutrition, functional medicine, and anti-aging.[1]
Our research team found that Wellness Watchers Global has an impressive A+ rating from the Better Business Bureau.
Greens First Company Profile
Name: Ceautamed Worldwide LLC
Headquarters: Florida, US
CEO: Stuart A. Benson
President: Donald L Hayes
Address: 1289 Clint Moore Road, Boca Raton, Florida, 33487, United States
Phone number: (866) 409-6262
Scroll below for one of the best products we've seen over the last year.
Greens First Claims
Greens First makes a lot of claims but has little science to back them up. Here are some of the claims that the company makes about its products:
There are 15+ serves of fruit and vegetables in every scoop.
It fills the gap between what you eat and what you should eat.
No dairy, eggs or animal by-products.
No artificial ingredients, sweeteners or preservatives.
Rich in alkaline nutrients to support balanced pH Levels.
The products are specifically created to support proper pH balance, provide essential antioxidants, phytonutrients, and superfoods.
The products help to balance, support, and nourish your whole body.
These are huge claims without any scientific evidence but Greens First customers love these products according to some customer reviews.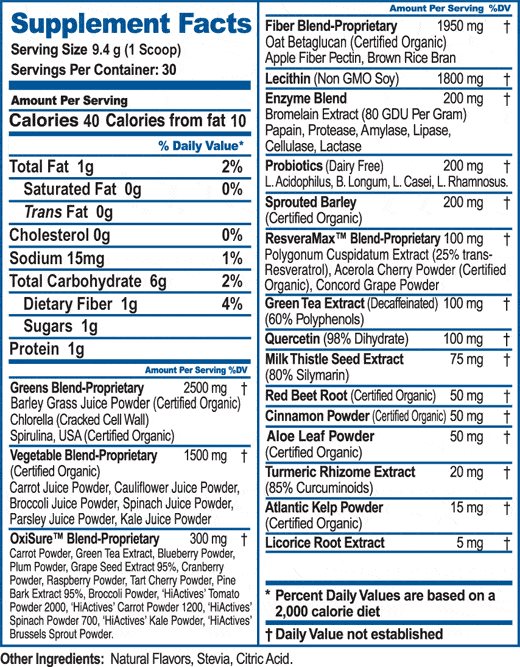 Greens First Ingredients
There are no scientific studies on these products. Several proprietary blends make up the products, including:
A vegetable blend of juice powders from carrots, cauliflower, broccoli, spinach, parsley, and kale.
OxiSure, that contains green tea extract and powdered berries and cruciferous vegetables.
Separate blends of fiber, non-GMO soy lecithin, digestive enzymes, probiotics, sprouted barley, a resveratrol blend, green tea extract, quercetin, milk thistle seed, red beetroot, cinnamon, aloe leaf powder, turmeric, kelp, and liquorice root.
Stevia to sweeten the Greens First herbal drink.
49 different foods arranged into 17 categories, some of which only have a single ingredient.
Every serving of Greens First has about 2 gm of fiber to make you feel fuller for longer. Fiber helps you digest your food more slowly.
It also has 200 mg of probiotics to support a healthy digestive system. There are also 200 mg of digestive enzymes that process your food and deliver it to areas of your body that need them.
Greens First has 1 gm of sugar and Greens First Berry has 3 gm of sugar per serving. It uses stevia as its sugar source.
Stevia is a sweet herb that acts as a  sugar replacement and it is about 200 times sweeter than sugar. It leaves an aftertaste in your mouth that puts a lot of people off.
Stevia has no calories, carbohydrates, or artificial ingredients. It comes from the leaf of a plant related to chrysanthemums and asters.
People in Asian and South American countries have been using it as a natural sweetener for a long time.
Only the pure form of stevia, stevioside, has FDA approval. What you need to look for on product labels is stevia extract or stevia rebaudiana.
These are the sources of stevia that the FDA has approved. [2]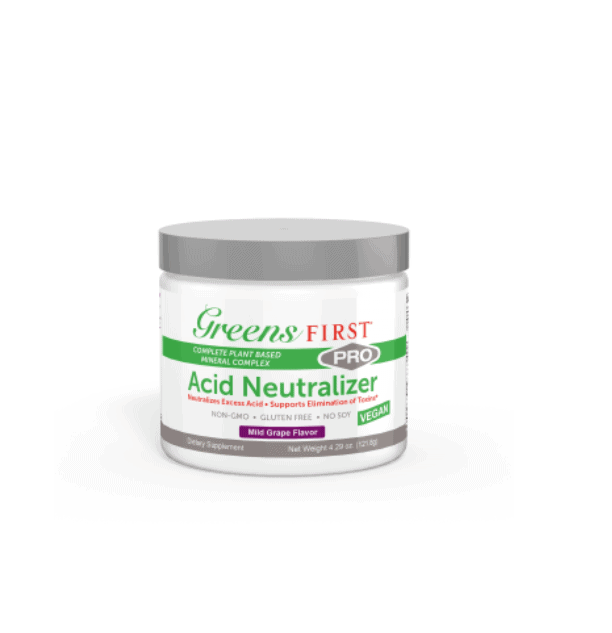 Greens First Pro
Greens First Pro is antioxidant-packed full of the goodness of fruit and vegetables. It claims to contain the benefits of 54 superfoods. They process and leave these to dry at low temperatures so they retain their efficacy and medicinal effects. They pack all this into a capsule making it convenient to carry.
The company claims Green First Pro will: [3]
support weight management
naturally increase your energy
promote mental clarity
relieve aches and pains by building strong bones
decrease swelling and inflammation
promote healthy blood sugars
assist the health of your heart and liver
assist in maximizing your overall health and wellness
Greens First offers no science or evidence for any of these claims. Though it does say the FDA has not evaluated the product and they do not intend it to treat, diagnose, or prevent any disease.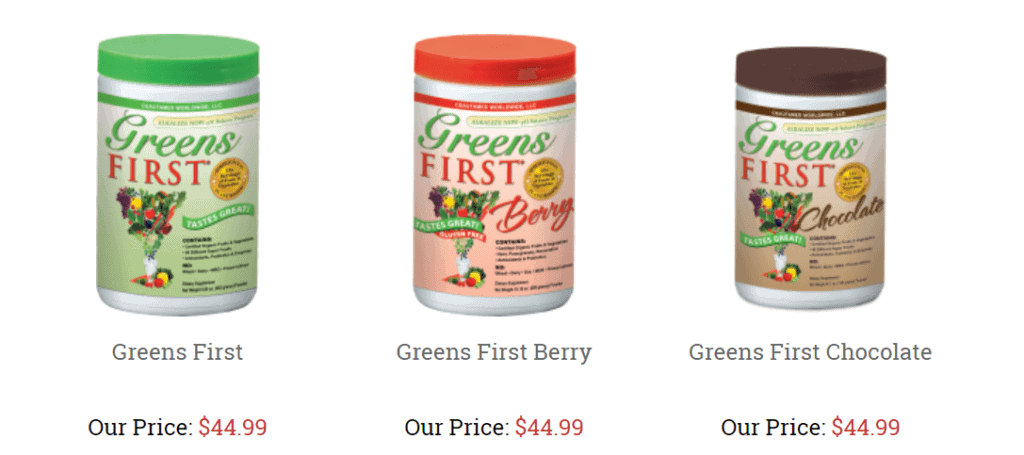 Does Greens First Work?
There is no supporting scientific evidence about Greens First. However, there are benefits to some ingredients in the blend.
Our research team found that some of the ingredients aren't based on current dietary recommendations. For example, Greens First contains milligrams of milk thistle, but the recommended dosage is about 150 milligrams. [4]
Some of the ingredients appear similar to ones found in other green drinks.
The Oxisure and ReserveMax blend provides a source of antioxidants.
Finally, the company claims to have the equivalent of 15 serves of fruits and veggies in a serving, but it's hard to believe that when a serving isn't even a single tablespoon of powder.
There is no doubt that you can lose weight using this product, along with a sensible diet and exercise.
Greens First Benefits and Results
Whether it is to support your weight loss or as an overall daily support to balance your system, here are some of Greens First benefits:
stevia as a natural sweetener instead of sugar
suitable for vegetarians and vegans
easily digestible
GMO-free
no MSG or yeast
it contains no corn, rye or wheat – gluten-free
free of dairy, eggs or animal by-products
no artificial ingredients, sweeteners, or preservatives
rich in alkaline nutrients to balance your body's pH level
There are no proven results for Greens First or Greens Berry, other than those mainly positive reviews from customers.
Details on Greens First and Weight Loss
The 'Greens First Weight Loss to Wellness' 12-week challenge claims you can lose up to 15 pounds in those 12 weeks.
The program uses a combination of Greens First and Greens First Boost, which is a meal replacement shake.
It claims you will lose weight naturally, have fewer food cravings, boost your metabolic rate, and promote overall health and wellness.
When you order the Greens First Weight Loss to Wellness 12-week challenge, you receive:
a 30-day supply of Greens First
a 30-day supply of Greens First Boost
the Weight Loss to Wellness book by Dr. Donald Hayes
a snap-top shaker cup
How to Use Greens First
You should follow the directions on the packaging as the doses vary depending on the product and the reason you are using Greens First.
Greens First for Weight Loss
Take Greens First when you wake up and replace two meals a day with Greens First Boost meal shakes (breakfast and dinner). Make sure you eat a well-balanced meal for lunch, and snack on fruit and vegetables between meals.
Greens First for Weight Loss and Maintenance
Take Greens First when you wake up and replace one meal a day with the Greens First Boost meal shake. Usually used at breakfast or dinner.
Potential Greens First Side Effects
Where there are benefits from a product, there are side effects too. In general, there appear to be no side effects from Greens First or Greens First Berry.
However, Greens First uses stevia to sweeten its products.
Let us take a look at the potential for side effects from stevia:
Stevia
The FDA says that 4 mg of stevia per body weight kilogram a day is an acceptable daily level. When you get it from foods sweetened or flavored with stevia, there is little chance of negative side effects.
There are several studies on the side effects of stevia that are negative, but they were only conducted on animals and many of these findings have now been overturned.
We once thought that stevia can cause kidney damage because it speeds up the rate in which water and electrolytes leave the body through your urine.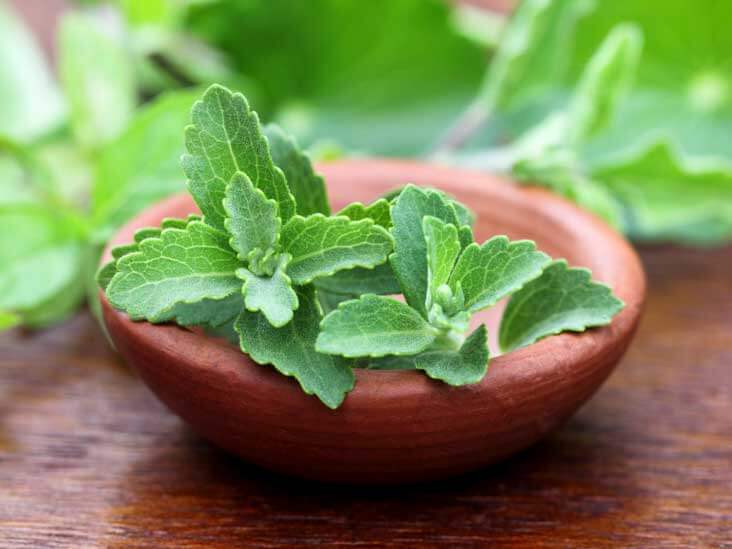 Research found stevia reduces MDCK cyst formation and growth by inhibiting CFTR channel activity and promoting proteasome-mediated CFTR degradation. [5]
In rare cases, stevia can cause gastrointestinal symptoms in people hypersensitive to chemicals.
The symptoms include:
Nausea
Bloating
Indigestion
Vomiting
Cramps
Allergic reactions
Some people are allergic to the stevia plant and could be allergic to its use in Greens First and other supplements.
People with abnormally low blood sugar levels should avoid consuming high levels of stevia as it can cause hyperglycemia.
If you have a history of low blood sugar levels, consult your doctor before taking products containing stevia.
Stevia has the ability to widen arteries and assist in lowering blood pressure. If you have a history of low blood pressure, you should avoid using products containing stevia. [6]
Greens First Product Warnings
On September 17, 2012, Wellness Watchers Global received a Notice of Violations of California Health and Safety Code Section 25249.5 ET SEQ (Proposition 65) from the Environmental Research Center.
It warned of its intention to prosecute for not providing adequate warnings of lead levels on the labels of products Greens First, Greens First Berry, Rice First Stabilized Rice Bran Caplets, and Herbal Cleanse First 7-day, 24-hour Inner Cleansing Formula.
It stated that these violations have been occurring since they first marketed these products in California in 2009.
Lead is officially listed in California as a chemical that can cause developmental and reproductive toxicity.
The levels in the Greens First products violated California's Safe Drinking Water and Toxic Enforcement Act of 1986 and California Health and Safety Code because it does not warn consumers that the lead in the products is higher than the legislated levels. [7]
Any Greens First Lawsuits?
There was one court case we could find against the manufacturers of Greens First products.
December 6, 2013
The Environmental Research Center filed a lawsuit against Wellness Watchers Global for continuing to fail to warn consumers of the lead content in their products after receiving a warning about their labels on September 2012. [8]
As a result of this lawsuit Wellness Watchers Global was ordered to add a warning about the lead in its products where its products contain more than the allowable level of 0.5 micrograms of lead a day.
They were ordered to randomly test batches of the Greens First products at least five times over the following 12 months and to keep the resulting documentation for a minimum of 4 years.
Wellness Watchers also had to pay a total of $68,500 to make restitution for its violations of California law. [9]
Price & Where to Buy Greens First
Both Greens First andGreens First Boost: $44.99 per 30-serving bottle.
Official website
Amazon.com
iHerb
eBay
Greens First Alternatives
We took a look at Greens First, so let's see how other products stack up against it.
Greens First vs Shakeology
Shakeology, packed with superfoods, is a protein shake that may help with weight loss.
It aids digestion and regulates your system. Users using Shakeology report losing weight, but also point out the higher price tag.
When you compare the cost of Greens First vs Shakeology, Shakeology costs $130 for a 30-day supply and Greens First costs $44.95 for 30 days. [10]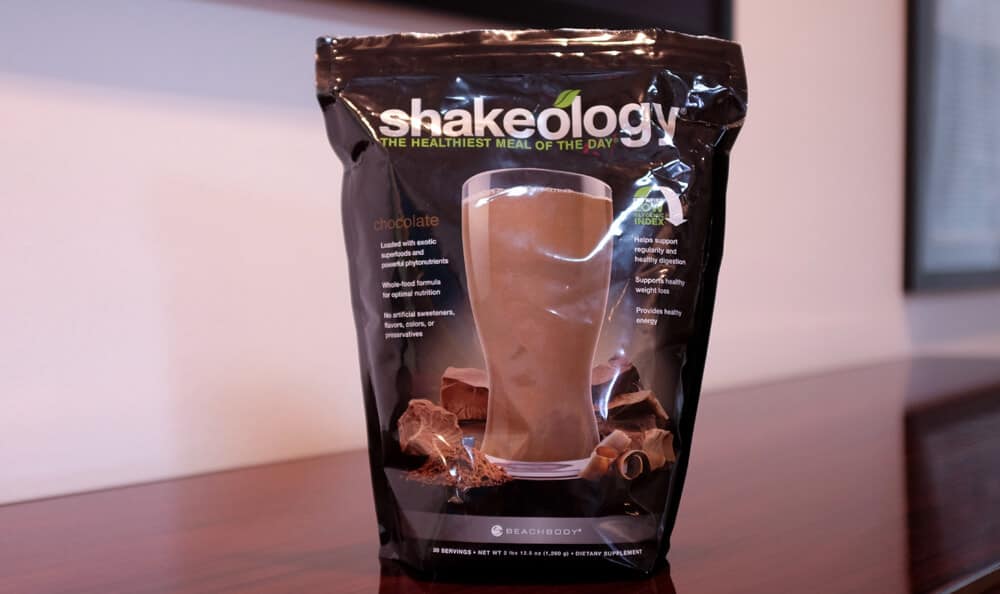 Greens First vs Amazing Grass Green Superfood
Customer reviews are mixed about the Amazing Grass Green Superfood and its effects on weight loss.
This product has alkalizing farm-fresh greens in its ingredients.
Its organic ingredients are wheat grass, barley grass alfalfa, spirulina, spinach, chlorella (cracked cell-wall), broccoli, pure acai from Sambazon, maca root, carrot, beet root, raspberry, rose hips, pineapple, green tea, acerola cherry, flax seed powder, apple pectin fiber, F.O.S. (from chicory root), L. acidophilus, alpha and beta amylase, protease, lipase, lactase, cellulase, Siberian Eleuthero root and peppermint.
This is an all-natural product that is 100% vegan. When you compare the cost of Greens First vs Amazing Greens, Amazing Greens costs $34.99 for 60 servings.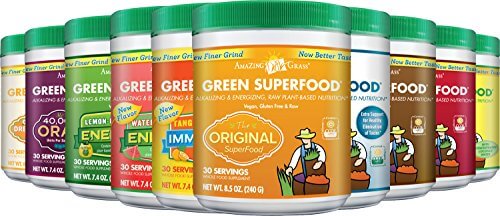 Greens First vs Nanogreens
Nanogreens claims it is the greens drink that the medical profession most often recommends to its patients.
There is the equivalent of 10 serves of fruit and vegetable phytonutrients from 55 ingredients in every serving of Nanogreens.
According to the reviews for this product, it is very popular. The cost of Greens First vs Nanogreens is similar.
Nanogreens costs $44.20 for 30 servings compared to the cost of Greens First at $44.95. [11]
What Users Are Saying
"Great taste! I have tried other "Green" drinks and supplements and I don't end up using them because of the taste. I love the minty light taste. Thank you kindly!"
"It's very sweet and the mint is overpowering. It's tolerable alone in water but impossible to add to a smoothie (tastes like you're drinking spearmint gum). Would LOVE to see a non-sweetened version. Otherwise, it's a great travel aid….tough to get enough plants when I'm on the road, so this will help."
"It was o.k. doesn't taste very good. But it is supposed to be veggies. Has not given me noticeable energy yet. Just not sure if it is working yet. Maybe too early to tell."
Also: read our Burn HD Weight-Loss Kit review »
The Bottom Line – Does Greens First Work?
There is no money-back guarantee and no documentation that supports the product's claims. While the taste of the meal replacement shakes has overwhelmingly positive reviews, there is little evidence that they are anything more than a tasty shake. However, it's positive that the company uses ingredients supported by research and that products seem to be affordable.
While the program may enhance overall health, those interested in facilitating weight loss may need to look at one that we're keeping our eye on.
One of the best weight loss products we've seen this year is Burn HD.  It's made with four clinically-tested ingredients. Research shows the ingredients help boost metabolism, curb hunger and increase energy.
The makers of Burn HD want to encourage new customers to try the product with a 2-Week Sample, which is a great sign.
Learn More About Burn HD »