Growth Factor-9 Review

- 17 Things You Need to Know
Growth Factor 9 is an amino acid based HGH boosting supplement that promises it is "the safe and natural way to increase your HGH levels up to 682%." With claims like that, our research team had to dive in to find where this number came from.
It turns out, there is a single, small study (16 people) on which they base this claim. However, even on their website, the company states that "evidence for whether oral amino acids stimulate GH is not clear."
Indeed. Our researchers also focused their attention on whether Growth Factor 9 has any possible side effects that could be of concern to users. With hours at the keyboard and science in hand, here's what our research experts found.
Growth Factor-9 can be purchased through their Official Site.
Growth Factor-9 Readers:
Click here
to find out why Boost is our top choice.
Overview
What is Growth Factor 9?
Growth Factor 9 is a supplement that promises to unleash your total performance. Made by Novex Biotech, it is a human growth hormone releaser that claims to boost your physical performance.
This product targets bodybuilders, athletes and anyone who wants to look better physically and build muscle mass.
Growth Factor-9 Competitors
How Did Growth Factor 9 Start?
For a company that has been around for 13 years, there is little information available about Novex Biotech, the company behind the GF-9 supplement.
The company headquarters is located in Salt Lake City, UT and in the 5+ years since opening a Better Business Bureau account has maintained a strong A+ rating.
Scroll below for one of the best products we've seen over the last year.
Cost
Growth Factor 9 Cost
The cost of Growth Factor 9 is different for each retailer selling the supplement. On the official website, a 30-day supply costs $99. Although you can pay through your Amazon account on the official website, the product isn't available on Amazon. Free shipping is available on all orders.
Novex Biotech Growth Factor 9 is also sold at GNC for the same price. On Bodybuilding.com, the supplement is sold for $99.21.
Where to Buy
Where to Buy Growth Factor 9
Growth Factor 9 can be purchased at Walgreens, Walmart, Vitamin World, The Vitamin Shoppe, Life Extension, GNC, Jet.com and many other retail outlets. Novex Biotech offers a full money-back, no questions asked guarantee, if you buy Growth Factor 9 and it does not work when you take it as directed.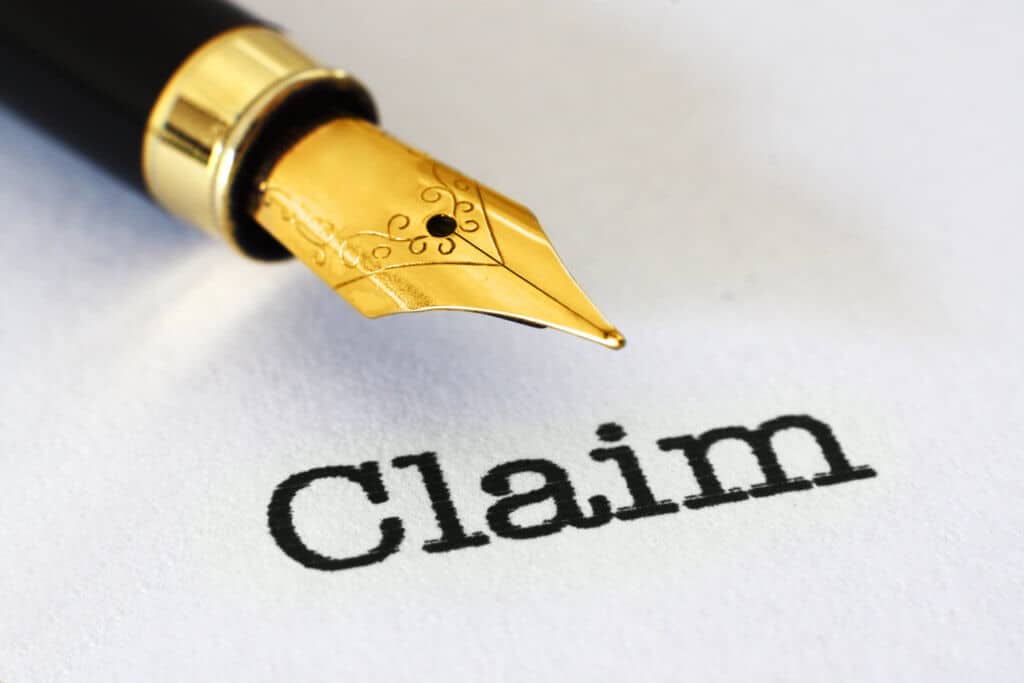 Claims
Growth Factor 9 Claims
There are a lot of claims made about the Grow Factor 9 product.
"GF-9 is the first, and only, an oral dietary supplement that works with your own body to enhance growth hormone levels by up to 682%".
The company claims to hold science evidence proving that Growth Factor 9 increases the building of lean muscle mass while reducing fat in athletes and bodybuilders.
The improvement of your sleeping patterns, better quality skin, and increased energy levels also have made their way onto the product claims list.
Interestingly, the companies own scientific study says, "evidence of whether oral amino acids stimulate growth hormones is unclear."
"Unleash Your Total Performance and potential with GF-9, our first and only supplement suggested to support the natural production of HGH in both male and female, young and old."
While they make this claim, there are mixed reviews from users, and there is no scientific evidence that Growth Factor 9 'unleashes your total performance.'
Ingredients
Growth Factor 9 Ingredients
Growth Factor 9 is formulated from the SeroVital HGH blend which has the following ingredients:
L-Glutamine
L-Lysine HCl
Oxo-Proline
L-Arginine HCl
N-Acetyl L-Cysteine
Schizonepeta (Aerial Parts) Powder
Other ingredients include rice flour, gelatin, magnesium stearate, and others.
SeroVital Blend
The HGH supplement GF-9 appears to be a rebadged version of the SeroVital blend. According to the HGH Growth Factor 9 label, it is made with the SeroVital blend.
And, the supplement facts on both labels are identical.
So, what is the SeroVital blend?
SeroVital is supposed to help increase human growth hormone (HGH) when taken orally and combined with regular exercise.
It is also being hailed as the next best thing for its anti-aging properties.
Ever since Dr. Oz endorsed the human growth hormone in 2012, this product has been popular. It claims to help you:
Grow muscle and burn fat
Speed up recovery from injuries
Delay the aging process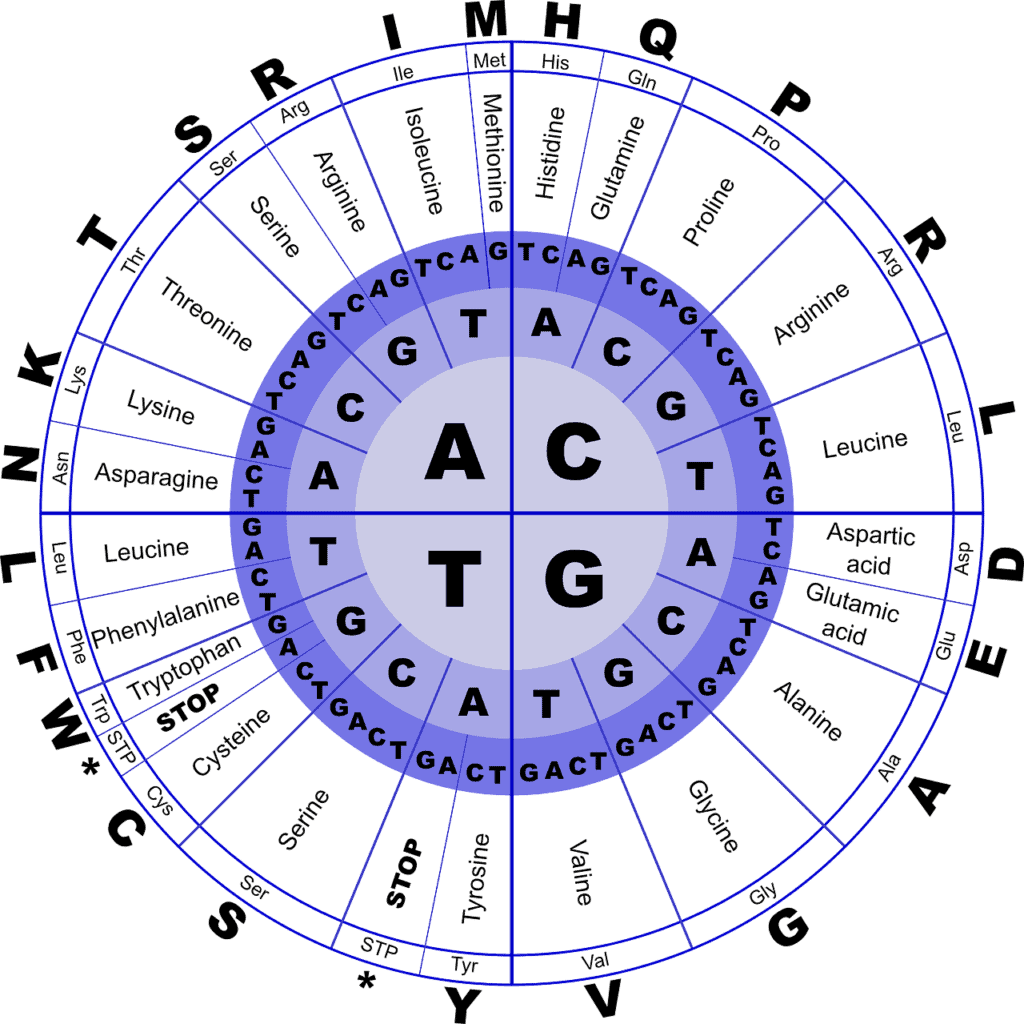 L-Glutamine
The amino acid glutamine naturally occurs in our bodies.
It is produced in our muscles, and the bloodstream distributes the amino acids to the organs that need them.
It can help your immune system, the functioning of the gut, and other functions of your body especially during periods of stress.
Glutamine also provides energy to different cells in your body, and it assists in the production of other chemicals in the body.
L-Lysine
L-lysine is another amino acid used in the making of medicines and supplements.
It is taken orally or applied directly to the area.
L-lysine is also taken by people to improve their athletic performance.
But, there is insufficient evidence to know whether it works in this way or not, according to the Toxicology Network.
Oxo-Proline
There is currently little known about oxo-proline, which is a glutamic acid derivative.
Research is in progress about the role of oxo-proline in the regulation of neutral amino acid transport.
But, the research is mixed, and studies on animals show oxo-proline may have a negative effect, based on a piece published in the Journal of Biological Chemistry, rather than a positive one, as per the journal Metabolic Brain Disease.
When growth hormone supplements have oxo-proline among the ingredients, it usually comes from glutamic acid.
There have been a few trials of glutamic acid with hypotheses that it has a positive impact on the human growth hormone that your body produces naturally.
According to Clinical Medical Insights: Endocrinology and Diabetes, it is still not known whether oxo-proline has a direct effect on growth hormones or not.
L-Arginine
L-arginine is an amino acid needed for the body to produce proteins. It occurs naturally in foods such as dairy products, fish, red meat, and poultry. It is also lab made and used in supplements and medicines. When taken, the body changes L-arginine into nitric oxide, which might improve blood flow.
It's claimed to have extensive and varied benefits including preventing the common cold, men and women's sexual issues, and more.
Schizonepeta
Schizonepeta is a plant also known as Japanese Catnip.
Further evidence is required to prove its effectiveness for specific health issues, and the research into its benefits is mixed, says the Journal of Clinical Pharmacology.
Additional ingredients include Rice Flour, Gelatin, Magnesium Stearate, Microcrystalline Cellulose, Silicon Dioxide, and Titanium Dioxide.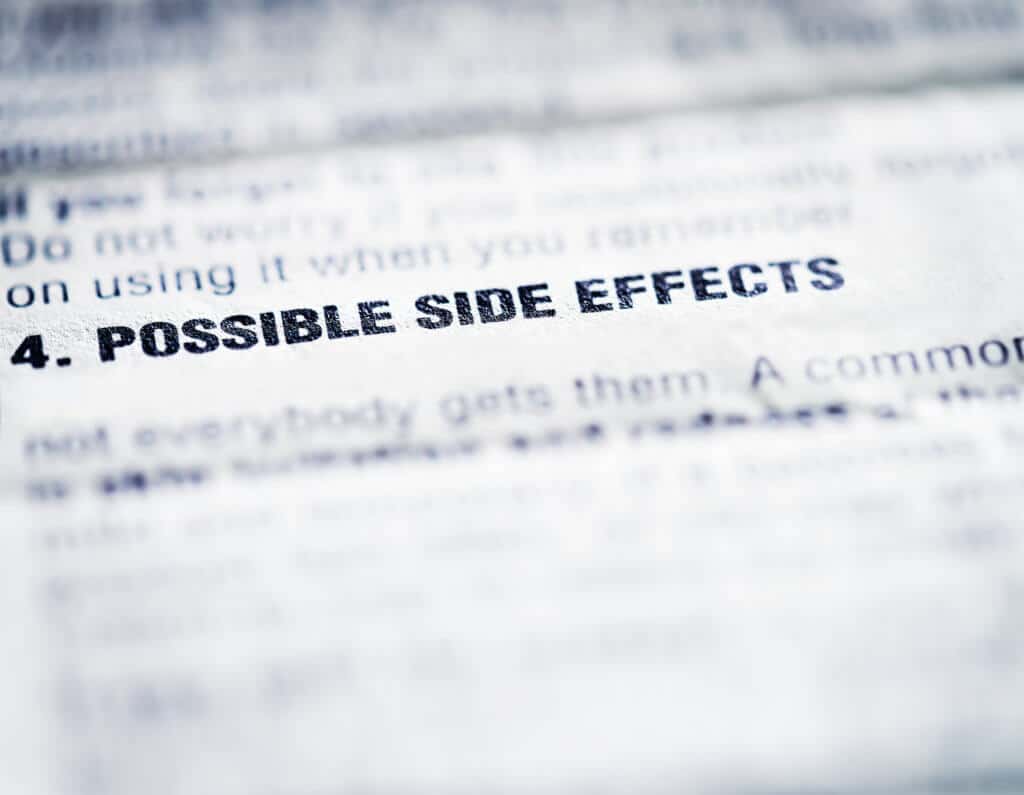 Side Effects
Growth Factor 9 Side Effects
While there's no mention of Growth Factor 9 side effects in reviews, there's a chance some may notice side effects from the ingredients.
Glutamine
Glutamine is likely to be safe for most people when taken in doses of up to 40g a day orally, and 600 mg per kilogram of weight intravenously. Note that the effectiveness of glutamine has not been medically proven, based on information published in The Journal of Nutrition.
L-Lysine
According to the journal Metabolism, L-lysine is mostly safe for people. Side effects, however, may include diarrhea and stomach cramps.
L-Arginine
L-arginine is generally safe when taken in the short term. A study published in the Journal of Nutrition mentions side effects including diarrhea, bloating, and stomach pain.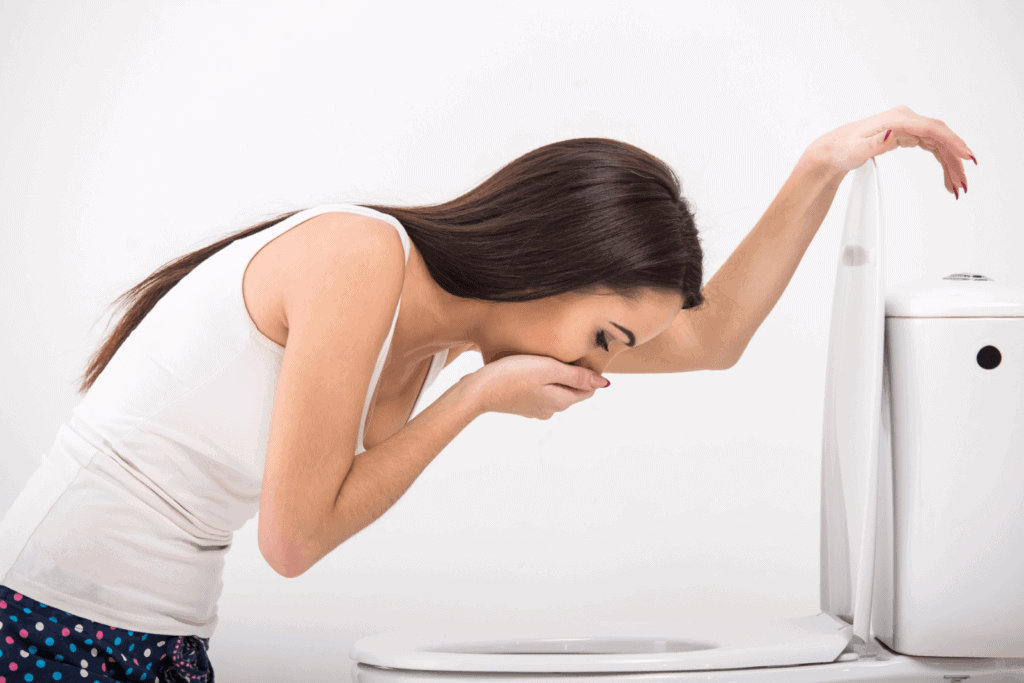 N-Acetyl Cysteine
Side effects may include diarrhea, constipation, vomiting, and nausea.
Schizonepeta
Schizonepeta is generally safe for people when taken in low doses, but may cause side effects at higher doses.
What About the Side Effects of Too Much HGH?
Having HGH levels too high can cause serious side effects including, "diabetes, carpal tunnel syndrome, fluid retention, joint and muscle pain, and high blood pressure," according to the journal BMJ.
Does Growth Factor 9 Work?
Whether the Growth Factor 9 supplement works, or not, is still open to debate across the industry. Customer reviews are mixed about the results of taking Growth Factor 9. However, something interesting we found: supplements that advertise their products as containing 'hGH' are unlikely to contain any real hGH.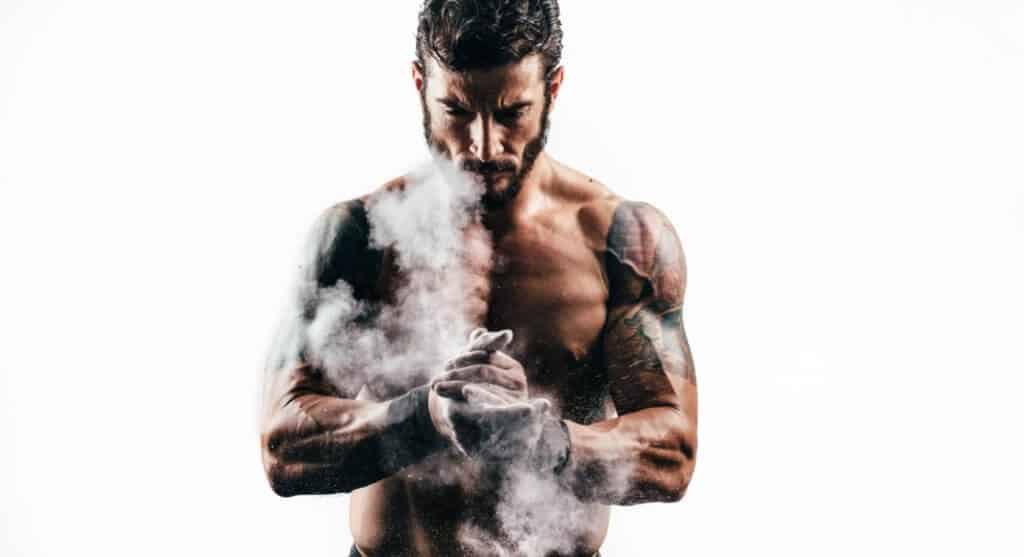 Benefits & Results
Growth Factor 9 Benefits and Results
There is no proof there are any benefits of using Growth Factor 9.
There is anecdotal evidence from customers, but that is a mix of negative and positive Growth Factor 9 reviews.
One of the common negative comments is how expensive it is.
Growth Factor 9 claims its benefits include:
The ability to build muscle more quickly
Improves your skin tone
Helps you sleep better at night
Improves your mood
Assists you to focus your concentration
Can help improve your sex life and libido
In a recent, randomized, cross-over, double-blind clinical trial, men and women between 18 and 70 years of age were recruited.
Subjects were scheduled for two testing sessions a week apart where blood samples were drawn over 120 minutes after consumption of either the proprietary GROWTH FACTOR 9 blend or placebo capsules.
Neither the subjects nor the investigators knew at which session the subjects received the GF-9 blend and at which session they received the placebo. At the end of the study, the samples were tested for serum hGH levels, and the results were independently analyzed.
The results: the GF-9 blend led to a 682% increase in serum HGH levels at 120 minutes, which was significantly above and beyond placebo.
The company does offer a solid money back guarantee if not satisfied with the expected results.  After contacting the company, a customer can return the empty product container(s), along with your full name and address within 30 days of receiving the product. A complete, hassle-free refund (excluding shipping and handling, of course) will promptly be issued.
Details on Growth Factor 9 and Weight Loss
The only information we could find about Growth Factor 9 and weight loss is that its use will "help increase lean muscle mass, reduce body fat." This is not a supplement you use to facilitate weight loss and is caffeine-free containing no stimulants. It is for athletes and people looking to boost physical performance and appearance.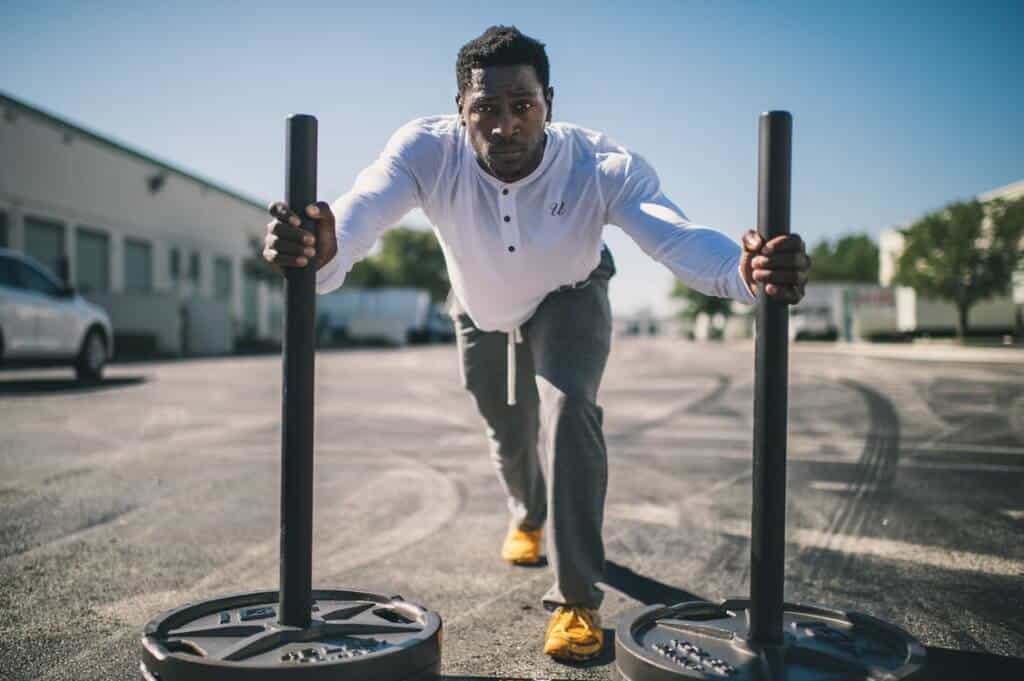 Directions
How to Use (Take) Growth Factor 9
To use the Growth Factor 9 supplement, take four capsules on an empty stomach either at least two hours before breakfast or two hours after dinner before going to bed.
The capsule version of this product comes with 120 in a bottle or 30 servings when four taken per day dosage is followed.
The tropical flavor drink mix recommends user to mix one (1) packet in 3-6 fl. oz. of water and drink entire serving on an empty stomach, either in the morning two (2) hours before breakfast or two (2) hours after dinner before bedtime. Do not eat two (2) hours before or after taking GF-9.
Growth Factor 9 Product Warnings
Warnings are to use only as directed and not to exceed the recommended daily dose. It is not for use for people under the age of 18 and keep out of reach of children.
Do not exceed one (1) serving in any 24 hours. Individual results will vary.
Any Growth Factor 9 Lawsuits?
According to Top Class Actions, a lawsuit was filed against, "Novex Biotech LLC and SanMedica International LLC [for] falsely marketing their human growth hormone (HGH) products, Growth Factor-9 and SeroVital."
However, the judge dismissed the lawsuit because no evidence proved the claims made by Growth Factor-9 about their benefits to HGH levels were not achievable or accurate, even though no evidence backs the allegations either.
According to Dr. Anthony Dugarte, "the legal implications of off-label HGH or HGH booster use" is to be considered through the majority of HGH supplements contain no HGH at all if a company were to add human growth hormone that would be illegal in the United States and punishable by time in jail.
Growth Factor 9 Alternatives
There are many Growth Factor 9 alternatives. Here are a few:
Reaction GH
The company M Theory makes reaction GH, and it has the science to back its claims. Its ingredients include Tryptophan, GABA, and arginine working together to enhance your muscle building goals or to help prevent aging.
Invigorate HGH
Invigorate HGH was developed explicitly for aging men to support their weight loss and muscle gain, and to promote energy. It also claims to have a sexual vitality complex included in the formula to help increase men's libido and to help maintain an erection.
Universal Nutrition GH Stack
Universal Nutrition claims its product GH Stack works together with your system to produce natural HGH, instead of just sustaining it in your system.
Does Growth Factor 9 Stand Up Against Competitor?
Growth Factor 9 versus the competition – Here is a head to head matchup:
SeroVital-HGH vs. Growth Factor 9
Sanmedica International company is also based, oddly enough, in Salt Lake City, UT.  They are a nutraceutical maker of "one-of-a-kind" skin-care formulas to improve your lifestyle as well.  Their scientists are continually working to find anti-aging solutions for a better, more Vital Life for their customers.
Marketed as one of the top "anti-aging" supplements ever, the SeroVital HGH claims that "results show that a single oral dose of these amino acids can significantly increase GH Levels after 120 minutes in healthy men and women. Whether these GH (growth hormone) changes persist over a longer duration or have other positive effects is being further examined."
What Users Are Saying
"I didn't see any results or affirmative conclusions on their claims. My sleep wasn't any better. No noticeable muscle gain. I wanted to give it more than one month but for this product being close to $100, I wasn't going to spend that for a second month if I didn't see it working in the first month."
"Hard to tell if its working."
"Works great! I have seen good gains."
Bottom Line
The Bottom Line on Growth Factor-9
Are you sitting on the edge of your seat yet? Our interest in Growth Factor 9 leads us to a solid conclusion. We like that it contains a few natural ingredients and that we found reports of positive results. But, we don't feel entirely comfortable recommending the product because there are far too many negative reviews. Fasting appears to increase human growth hormone better than the supplement.
If it's time to boost testosterone levels, our suggestion is to go with a supplement with a clinically-tested ingredient list. Check for no harmful side effects and a price that's easy on your bank account.
One of the products we like the most is called Boost.  Unlike many other testosterone supplements, we found the main ingredient in Boost can help healthy, aging men increase testosterone levels, improve sexual function, reduce age-related symptoms associated with androgen decrease, heighten performance and boost muscle mass
They're so confident in their product that they're offering every customer a 2-Week Sample. Plus, they also provide fast and reliable worldwide shipping.
Learn More About Boost »