Gundry MD Bio Complete 3 Review

- 11 Things You Need to Know
Gundry MD Bio Complete 3 claims it can help users achieve a balanced digestive system. Through a premium combination of prebiotics, postbiotics, and probiotics, this supplement says it supports gut health, reduces fatigue, removed cravings for unhealthy foods, and even rids the body of excess weight.
To decide whether or not this gut product was effective, our team took a closer look at the ingredients, formula research, benefits, potential side effects, and more. Make sure to keep reading to the bottom line if you want to learn more about Gundry MD Bio Complete 3!
Gundry MD Bio Complete 3 can be purchased through their Official Site.
Overview
What Is Gundry MD Bio Complete 3?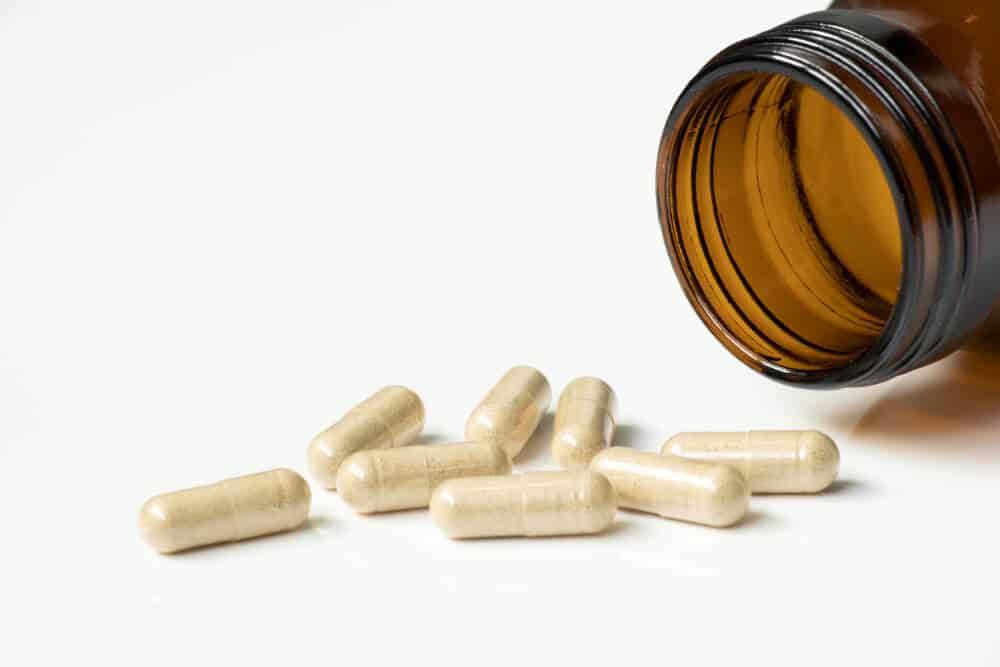 Gundry MD Bio Complete 3 is a gut health supplement created by Dr. Steven Gundry. The dietary supplement contains a proprietary mix of probiotics, prebiotics, and postbiotics to promote gut health. It claims it contains prebiotics, probiotics, and post-biotics, which will eliminate toxic bacteria which may damage the gut. They claim that strengthening the immune system will keep their defense against microorganisms and germs.
According to the official site, users will enjoy various benefits if they take this dietary supplement, some of which include:
Decreased levels of fatigue
Lose weight faster
Improved digestion
Immune system support
Reduced cravings
Gut health is part of the immune system, and it has various helpful bacteria that can promote health. Gundry MD Bio Complete 3 has probiotics that can enhance the development of the essential microorganisms in one's intestines. Unlike cleansing, which may purge even helpful bacteria, Bio Complete 3 claims that it will selectively eliminate harmful bacteria.
So, does this gut health package deliver as promised by the manufacturer? This article will explore various research to discover the answer, starting with a few studies related to the product:
Nutrients: This study notes that gut health is essential to overall well-being.
Therapeutic Advances in Gastroenterology: According to this research, probiotics can help individuals have essential microorganisms that can promote gut health.
Nutrients: This research found that prebiotics and probiotics played an important role in maintaining the microbiota of human intestines.
Gundry MD Bio Complete 3 Competitors
Who Makes Gundry MD Bio Complete 3?
Gundry MD makes Gundry MD Bio Complete 3. Gundry MD was started in 2014.
Dr. Steven Gundry founded this company to improve human longevity, happiness, and health via his special diet and nutrition vision. According to the official website, Dr. Gundry is a cardiologist who has positioned himself as an industry leader through his supplements.
Gundry MD Bio Complete 3 Customer Service
Individuals can reach Gundry MD via email, phone, and mail:
Email: support@gundrymd.com
Phone: 800-852-0477
Address: 9465 Wilshire Boulevard, Suite 300 Beverly Hills, CA 90212
Other Products From Gundry MD
Gundry MD makes other health supplements. Some of these include:
Total Restore: This product claims to enhance gut lining health.
GI Renew: This product says it enhances digestion and reduces stomach pain.
Prebiothrive: This product contains prebiotics, which they claim to regulate bowel movements and improve gut health.
Primal Plants: This product claims to improve digestion.
Metabolic Advanced: This supplement says it offers metabolic support for enhanced energy levels, immune response, and digestion.
Lectin Shield: This product claims to eliminate toxic proteins.
Scroll below for one of the best products we've seen over the last year.
Claims
Gundry MD Bio Complete 3 Claims
Gundry MD makes various claims about this product. They include:
Sugar-Free: This claim may be true. An analysis of its ingredients shows it doesn't have sugar.
Gluten-Free: This claim is also true and supported by the product's disclosed ingredients.
All-in-One: This claim may not be true, as most individuals don't have a one-size-fits-all diet and nutrition. People's nutritional needs vary.
Natural and Pure Ingredients: This claim may be true. The product's ingredients are from natural sources.
Bio Complete 3 also claims to it will increase probiotic, prebiotic, and butyrate levels to help improve gut health. It also claims to decrease the accumulation of excess fat, enhance weight loss, eliminate fatigue and increase energy levels. Finally, the product says it can reduce most gut problems and end cravings for unhealthy foods.
Ingredients
Gundry MD Bio Complete 3 Ingredients
Gundry MD Bio Complete 3 ingredients include:
Silica
Microcrystalline cellulose
Sunfiber
Magnesium stearate
Hydroxypropyl methylcellulose
Tributyrin
Bacillus Coagulans
Does Gundry MD Bio Complete 3 Work?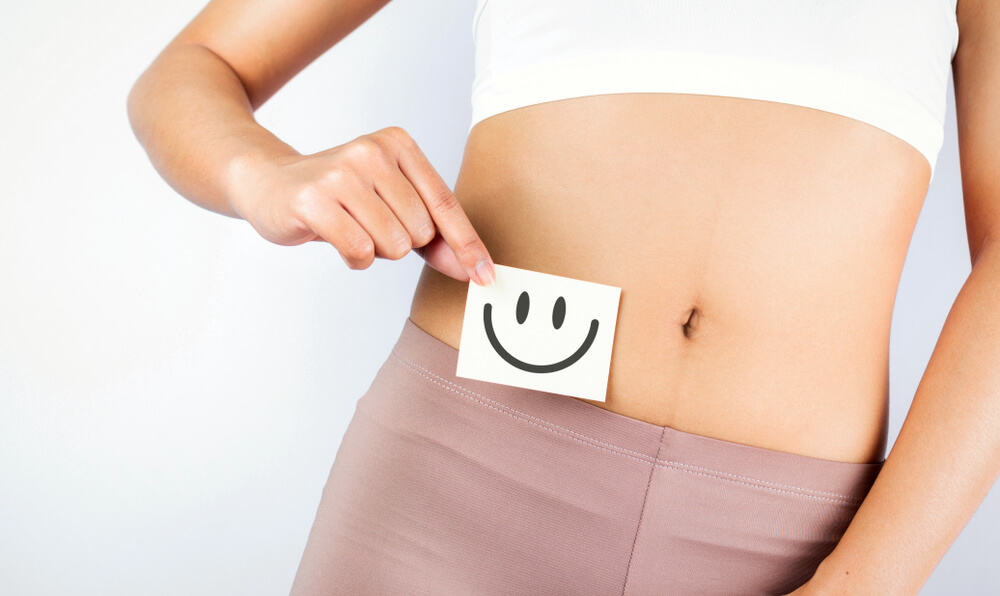 Let's explore the ingredients of Gundry MD Bio Complete 3 to determine whether it works.
Tributyrin
The tributyrin found in this supplement is called CoreBiome. CoreBiome is a trademarked version of Tributyrin. Tributyrin is a short-chain fatty acid (SFCA) helpful for postbiotic, which come from probiotics after microbes in the gut have consumed prebiotic fiber. 
These fatty acids make helpful bacteria in the gut and are found in foods like sauerkraut and yogurt. According to Neuroscience Letters, butyric acid and SCFAs help the colon cells with 70% of their total energy needs. Another study in Adipocyte also found that SCFAs can help improve insulin sensitivity.
Research published in the Journal of Immunology Research shows that tributyrin is helpful to one's immune system as it protects immune responses and reduces oxidative stress. It is a butyric acid product that can enhance one's gut lining.
It can also manage other gastric symptoms, causing a healthy gut. However, more research is necessary to discover more about this molecule and its benefits.
A recent study in Animals shows that tributyrin increases resistance to gut bacteria and promotes gut health. The weaned piglets used in the research showed significant improvements in protein digestion and had improved growth. Higher concentration of glucose, insulin, and HDL fraction in the animals may also show tributyrin has a regulatory effect.
Butyric acid, a compound in tributyrin, is a popular molecule that many people associate with irritable bowel syndrome, according to the Polish scientific journal Przeglad Gastroenterologiczny. Research in Journal of Immunology Research found that the molecule may lead to improved gut health.
Bacillus Coagulans
ProDURA is the bacteria strain found in Bio Complete 3. ProDURA is a patented strain of the Bacillus Coagulans bacteria, which acts as a probiotic for the digestive system and naturally produces lactic acidy. This strain is used to boost immunity in many dietary supplements. It is also used to make vaccines. 
The BMC Microbiology Journal creates a link between body mass index and this bacteria in the gut.
Bacillus Coagulans are bacteria with probiotic effects. Research published in the Journal of Functional Foods shows this product has significant potential to treat many gastrointestinal issues, such as diarrhea.
Bacillus Coagulans is popular for maintaining microbiota's homeostasis, which helps digestion and improves one's gut health.
Sunfiber
Sunfiber is among the most researched patented fiber. This is a type of dietary fiber mainly obtained from guar beans. The fiber is said to act as a prebiotic to feed the bacteria in the gut. It also says it will help regulate the digestive system and reduce diarrhea.
It claims it can prevent gas bloating, reduce glucose levels, help manage gut microbiota, promote gut health, manage cravings, and more. One study in Nutrients found regular consumption of Sunfiber affects an individual's fecal characteristics, gut microbes, and digestive health.
According to the International Journal Of Biological Macromolecules, guar gum, from which Sunfiber is obtained, is prebiotic and promotes the growth of beneficial bacteria and reduces the growth of harmful bacteria in the gut. More research in the Saudi Journal of Gastroenterology found that guar gum can help improve gut health by reducing bloating while increasing stool frequency.
Silica
This ingredient can have various health benefits. Research in Anais Brasileiros de Dermatologia shows it can improve your gut health, strengthen your connective tissues, and absorb toxins in the digestion system.
Magnesium Stearate
This ingredient has various health benefits. For example, research in the Encyclopedia of Pharmacy Practice and Clinical Pharmacy shows it is an excipient, meaning it enhances the therapeutic effects on the ingredients of various substances to promote drug solubility and absorption.
Weight Loss
Gundry MD Bio Complete 3 and Weight Loss
Through better digestive health, Gundry MD Bio Complete 3 claims it can help users shed extra pounds. However, most of the research points to the ingredients in this blend healing the gut, not helping the body rid of excess weight.
Additionally, Bio Complete 3 primarily claims to help individuals improve their gut health.
Side Effects
Gundry MD Bio Complete 3 Side Effects
This blend can have some side effects, especially since the blend contains high amounts of probiotics, postbiotics, and prebiotics. Some of these issues may include bloating, gastrointestinal distress, constipation, and nausea. However, most of its ingredients are safe.
Some people may develop allergies or other digestive system issues. As such, it is important to consult a doctor before using it to avoid such issues.
How To Use Gundry MD Bio Complete 3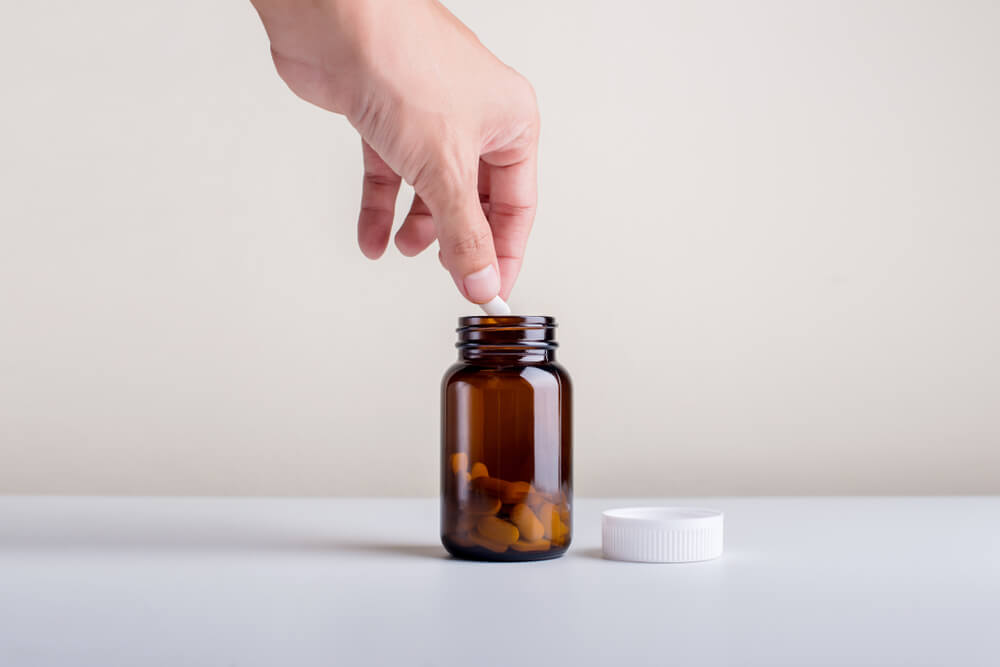 Users should take two capsules twice every day. The experts at Grundy MD recommend using it before a meal so that the food you take afterward will be digested adequately.
Cost and Where To Buy
Gundry MD Bio Complete 3 is only sold on Dr. Gundry's website.
A bottle has a 30-day supply of 120 capsules, and it costs $69.95. This price is higher than most gut health supplements that are $20–50. Customers may also purchase the product in bulk bundles of six or three bottles. The bulk purchase knocks down the cost for each 30-day supply to $58.95 and $62.95, respectively.
First-time customer discounts can save individuals money. For example, you may get a bottle for $49.95 on your first purchase. Orders over $60 enjoy free shipping, and the 90-day money-back guarantee ensures customers get their money if they are unhappy with its results in this period.
Pros and Cons
Pros and Cons
Pros
There is free shipping for some orders.
The ingredients found in this supplement have been shown to be beneficial to gut health.
Cons
This supplement is costly compared to similar products.
The product is only available for purchase in one place.
There is no guarantee that this product can aid in weight loss.
Bottom Line
Bottom Line on Gundry MD Bio Complete 3 Results
Gundry MD Bio Complete contains a number of ingredients known to help with digestive health. Additionally, the company offers free shipping, which is a bonus. However, the high price limited online retailer availability may drive some individuals away.
Overall, these kinds of probiotics can be a good addition to a healthy diet and exercise plan, especially one that is backed by multiple clinical studies.
One of the best weight-loss programs currently available is one called Noom. After years of research, this system was created to help users lose weight and make healthy changes to their lifestyles. These changes are made easier through the many tools available from the program, some of which include 1:1 coaching sessions, customized educational lessons, color-coded food logging, and health tracking options.
If you are ready to make a healthy change to your habits and start losing weight, it may be time to check out the free trial offer available from Noom. It is only available for a limited time, so make sure to give it a try before time runs out!
Learn More About Noom »