Gut Connect 365 Review

- 11 Things You Need to Know
Gut Connect 365 is the newest probiotic supplement that claims to improve gut lining, increase nutrient absorption, boost the immune system, and support overall digestive health. The product also claims to be vegan and soy-free. Can this product really improve digestion, or are there other, more effective products available?
To learn more about this product, our team took a closer look at the ingredients, formula research, claims, benefits, and potential side effects. If you are ready to learn more about gut Connect 365, make sure to keep reading to the bottom line!
Gut Connect 365 can be purchased through their Official Site.
Overview
What is Gut Connect 365?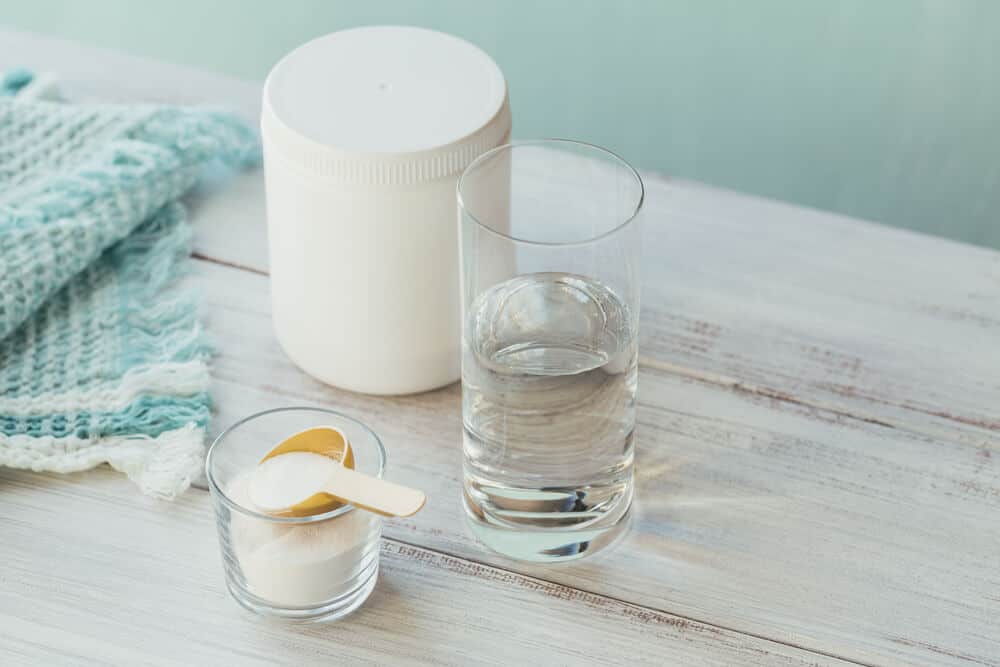 Gut Connect 365 is a dietary supplement that claims to nourish, strengthen, and protect the gut lining. The dietary supplement hopes to increase energy levels, improve your mood, and aid in weight management by nourishing your gut.
The supplement has been formulated with nine natural superfoods to support overall health and wellness. Furthermore, it says it will improve gut integrity and support gut repair, but what do some of the research say about the ingredients in this supplement?
Gut Connect 365 Competitors
Who Makes Gut Connect 365?
Gut Connect 365 is manufactured by Nature MD formerly United Naturals. Dr. Vincent Pedre M.D heads NatureM.D. He is the Medical Director of Pedre Integrative Health. He claims that both Eastern and Western medicine should be used to address patient needs.
Gut Connect 365 Customer Service
The Nature MD customer service department can be contacted by phone and email:
Phone: (844) 794-7728
Email: Support@unitednaturals.com
Other Products From the Makers of Gut Connect 365
NatureM.D. also makes the following products:
ActivMotion™
Enzyme 365
NutriProtein
Scroll below for one of the best products we've seen over the last year.
Claims
Gut Connect 365 Claims
Gut Connect 365 claims that the supplement will increase energy levels, improve mood and reduce fatigue.
The supplement says it will also reduce digestive issues and better weight management. Finally, the supplement claims to provide deeper and more restful sleep.
Ingredients
Gut Connect 365 Ingredients
The ingredients found in this supplement include:
L-Glutamine
Quercetin Dihydrate
Slippery Elm Bark
Organic Marshmallow Root
N-Acetyl Glucosamine
Licorice Root extract
Aloe vera extract
Maitake Mushroom Extract
Zinc Orotate
MCT Oil Powder
Stevia Leaf Extract
Does Gut Connect 365 Work?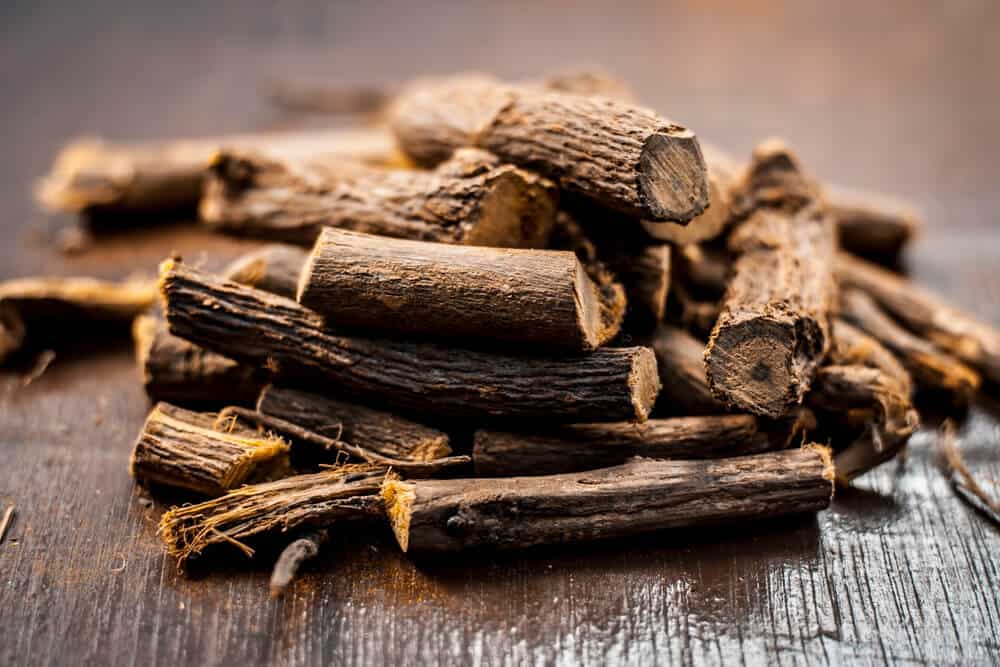 We investigate the various ingredients in Gut 365 Connect:
Slippery Elm Bark
Slippery elm, known as Ulmus rubra, is used historically as a remedy for inflammation. It is native to North America and has been traditionally used as an anti-inflammatory drug and healing agent. Native Americans used it to cure wounds, ulcers, burns, relieve diarrhea and relieve any gastrointestinal upset.
According to the Intestinal Research Journal, slippery elm bark is effective for treating IBD patients due to its antioxidant effects. In a 2018 study published in the Journal of Alternative and Complementary Medicine, slippery elm was concluded to help control blood sugar levels, which can help maintain a moderate weight and reduce inflammation.
Licorice Root Extract
This extract has been used in ancient Chinese medications as an antimicrobial, antioxidant, and for different digestive health. According to Acta Pharmaceutica Sinica B Journal, licorice extract can be used for antiviral, antimicrobial, and anti-inflammatory properties. This is because it has greater than 20 triterpenoids and nearly more than 300 flavonoids.
Its antiviral properties are supported by triterpenoids, namely GL and GA according to PLoS One. However, some studies suggest that more clinical research is needed to substantiate the claimed applications of licorice root extract.
Aloe Vera Extract
Aloe vera is a common herb worldwide known for its multiple health benefits. It is said to have antioxidant and antimicrobial properties. The anti-inflammatory effect of Aloe vera can be applied in gastrointestinal conditions, according to the Iranian Journal of Medical Sciences.
According to the Journal of Traditional and Complementary Medicine, aloe vera contains more than 200 different biologically active substances contributing to its gel and clinical applications.
The plant gel also contains anthraquinones, and chromone possesses strong anti-inflammatory effects. According to Planta Medica, aloe gel can be used as an antihyperglycemic and antihypercholesterolemic agent.
N-Acetyl Glucosamine
N-Acetyl Glucosamine is used to enhance joint health and mobility, reduce inflammation, and protect the body from autoimmune ailments. It is glucose that is known to maintain the cartilage around the joints. It is also found within other tissues.
According to one study published in the Journal of Alternative and Complementary Medicine and done among 200 individuals, glucosamine was reduced CRP and PGE, two chemical biochemical markers of inflammation. The reduction occurred by 24% and 28%.
Marshmallow Root
Marshmallow root, scientifically known as Althaea Officinalis, has been used to treat skin, digestive and respiratory problems. Its healing properties come from the mucilage it contains.
According to the Avicenna Journal of Phytomedicine, marshmallow root can act as an antibacterial extract. It also promotes the active growth of intestinal cells. The qualities of marshmallow root make it viable for antioxidant properties and gastroprotective effects.
Quercetin Dihydrate
Quercetin is a natural pigment contained in most plants. It is an abundant antioxidant since it contains flavonoids. Quercetin can reduce inflammation and help manage blood sugar levels. In the Phytotherapy Journal, quercetin was observed to reduce fasting blood sugar.
Weight Loss
Gut Connect 365 and Weight Loss
Gut Connect 365 indeed uses some ingredients linked to weight loss through blood sugar level management. The research reveals that the ingredients may be insufficient in managing body weight loss, though, as most of them are geared toward helping users
Side Effects
Gut Connect 365 Side Effects
Some of the ingredients in Gut Connect 365 may lead to some side effects.
Slippery elm is not recommended for infants, small children, pregnant or lactating women. The supplement also contains tree nuts which may be allergens to some people.
How to Use Gut Connect 365
Gut Connect is taken by mixing one scoop of the powder into an 8 oz glass of water. Take the mixture once every day, preferably during lunchtime.
Cost and Where to Buy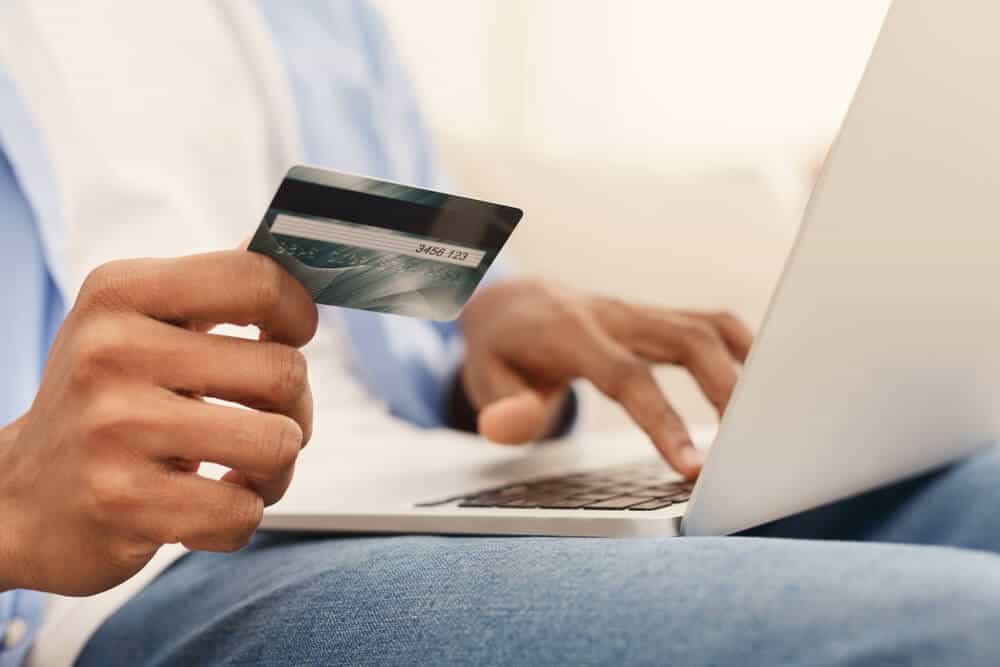 The product can be purchased from the official united naturals website for $54 per jar. Three jars for $134 and 6 jars can be purchased for $244. Individuals can also find Gut Connect 365 on Amazon for $89.99. Gut Connect 365 at Walmart is $139.
Individualscan also use a Gut Connect 365 coupon code to get amazing discounts as you shop.
Pros and Cons
Pros and Cons
Pros
Some of the ingredients may improve gut health.
There are multiple Gut Connect 365 flavors.
Cons
The supplement may be considered expensive by some.
Some of the ingredients may cause some side effects.
Bottom Line
Bottom Line on Gut Connect 365 Results
Gut Connect 365 claims it can help support your gut health, reduce fatigue and assist in body weight management. The ingredients in the blend seem to support mostly anti-inflammation, anti-oxidation, antimicrobial and antiviral.
However, there is less information on the ability of the ingredients to support adequate body weight loss. Additionally, the price may be a bit expensive compared to other alternatives. It's also wise to consult a nutritionist before taking Gut 365 Connect as well, as the ingredients may interact with different medications.
If you are looking to improve your health while losing weight, it may be good to go with a researched weight-loss program like Noom, especially since it is backed by multiple published clinical studies. This program was developed with the individual's needs in mind, customizing every step of the weight-loss journey to ensure success.
Through meal plans, personalized coaching sessions, customized daily health lessons, health tracking tools, and even color-coded food logging, Noom guides users through their weight-loss journey with ease. If you are ready to check out these tools for yourself, make sure to check out their limited time Noom.
Learn More About Noom »