Happy Scale Review

- 9 Things You Need to Know
Happy Scale – a scale app that uses mathematical analysis to help them view their weight the right way and set realistic goals. After learning about this program, our research team had a few questions. Doesn't your regular scale do the exact thing? How effective is this Happy Scale app, and what do researchers have to say about it?
We've gone ahead and done all the research on their claims and the overall process. Don't forget to check out our bottom line on the Happy Scales results.
Happy Scale can be purchased through their Official Site.
Overview
What is a Happy Scale?
The Happy Scale app is created as a weight loss tracker to guide its users on their weight loss progress and recommend changes to meet their goals.
The overall aim is to keep users motivated, even when they are not on track, and give them projections for their weight loss, and uses mathematical analysis to accomplish this. Regardless of what you just ate or didn't, the makers claim there won't ever be a plateau in the weight measurement.
Before learning more about the Happy Scale app, let's see what the science has to say about dietary tracking in general:
JoDR – This research concluded that dietary monitoring/tracking was "discovered to be an essential component of effective weight loss, with those who tracked at least five days a week demonstrating substantial and sustained weight loss over time relative to those who monitored fewer days or inconsistently during the program."
Obesity (Silver Spring) – This research found that concentrating on self-weighing every day can a clinically significant amount of weight loss.
JMIR mHealth and uHealth – This study found that using apps for diet and exercise could be the future of personal nutrition.
Who Created Happy Scale?
Front Pocket Software, LLC is the creator of the Happy Scale weight loss tracker app. Russ Shanahan is the creator of Front Pocket Software.
How to Contact Happy Scale Customer Service
Individuals can contact the Happy Scale customer service department through multiple avenues:
Email: support@happyscale.com
Phone: (917) 613-4651
Address: 710 Golden Dr, Blandon, PA, United States
Other Products From Happy Scale Makers
Compound It is the only other product available from Front Pocket Software, which focuses on investments.
Scroll below for one of the best products we've seen over the last year.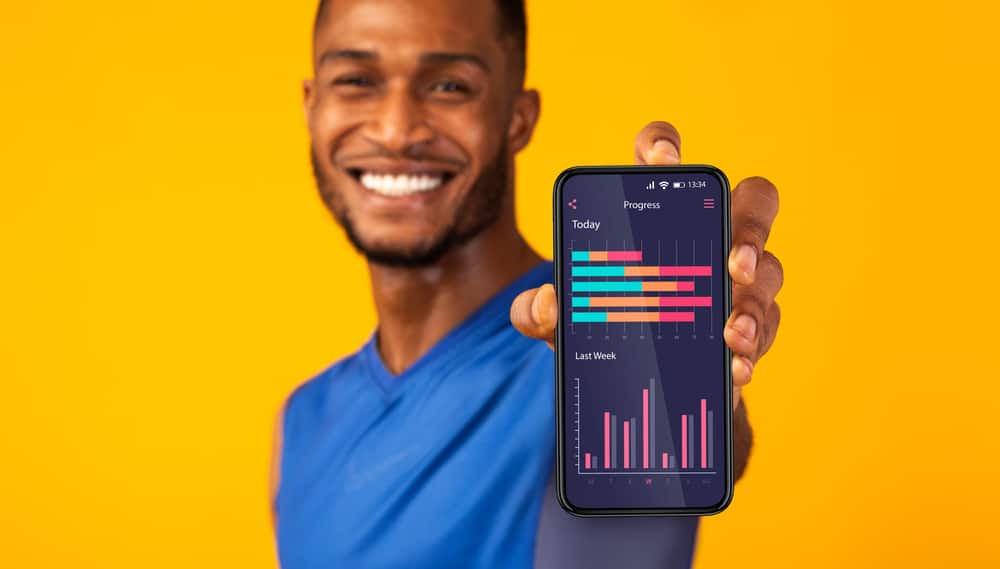 How Much Does Happy Scale Cost?
The price for Happy Scale depends on which premium membership is chosen:
Premium price for life: $29.99
Premium price per month: $1.99
Premium price per year: $11.99
Overall, the app costs about $2 a month.
Claims
How Does Happy Scale Claim to Work?
Happy Scale claims that instead of a daily tally of one's weight, checking the average over a period of time is a vital way to track weight loss.
They claim that weighing does not have to be daily to be impactful as forcing it may have a psychological impact. In fact, according to Health Psychology Review, self-weighing can have some negative psychological effects.
People should weigh themselves once daily to eliminate scale inaccuracies, and Happy Scale adds that it uses mathematical analysis to specify the pattern when performing a Happy scale moving average.
They claim that the weight over ten days gives a clearer indication of progress than the daily weight figure. No matter what, according to the International Journal of Behavioral Nutrition and Physical Activity, motivation is incredibly important to achieving any weight-loss goal.
There is some research that suggests weighing yourself regularly is important. According to the Journal of the Academy of Nutrition and Dietetics, weighing yourself every day is important to weight loss.
Does it Integrate With Wearables or Health Programs?
The Happy Scale app can sync with Apple Health App. It can also export and upload weight inputs from other applications, as well as exporting all of your weight inputs to the app.
It is important to note that the app can only load one weight a day, if transporting entries from another source. If a single day has several weight entries, Happy Scale would insert the lowest total entry, since this is the most accurate way to measure the rolling average.
Weight Loss
Happy Scale and Weight Loss
Happy Scale app claims that as a weight loss tracker, it supplements the weight loss process. This theory that weight tracking leads to weight loss may be supported by some research published in Obesity Science & Practice.
However, there may be more research that dietary tracking is more important to weight loss than weight tracking. According to JMIR mHealth and uHealth, dietary tracking is important to weight loss, no matter which method is used. Additionally, the Journal of Personalized Medicine noted that weight tracking apps have some limitations in terms of their effectiveness.
One study noted that very infrequent or no weight tracking may be even better for weight loss. According to Contemporary Clinical Trials, "…weight tracking during weight loss should be limited to weekly frequency at most, or perhaps not employed at all."
Side Effects
Happy Scale Warnings and Side Effects
No warnings or side effects of significance have been found throughout our in-depth research.
However, there is some research that suggests weighing yourself frequently may have some psychological effects, which is why it is important to seek the advice of a medical professional before starting any weight-loss program.
Pros and Cons
Happy Scale Pros and Cons
Pros
The app is able to sync with multiple health programs, but only through iOS.
Cons
There is no Happy Scale for Android.
The research surrounding weight tracking is very mixed.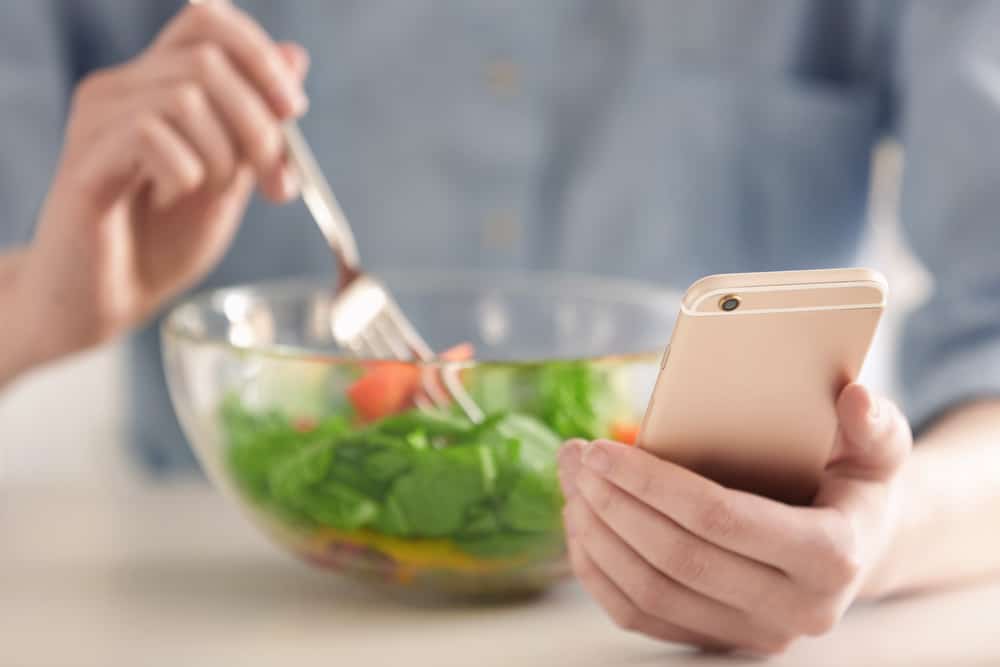 Bottom Line
Bottom Line on Happy Scale Results
After thoroughly reading what the Happy Scale app has to offer, we found that this program may not be for everyone. Though there is some research that supports weight tracking for weight loss, the studies are sometimes conflicting. Additionally, it seems that the app is only available through the Apple store, which means many people don't have access to the program.
Using apps to help with weight loss is a great option, but only if the program is backed by multiple clinical studies and customer reviews, which is why we love the app from Noom.
Noom focuses on helping users make healthier choices through educational lessons, community support, and meal planning tools. Their researched program has also been proven to help users lose weight, which is why their free trial offer is so popular. Make sure to check out this offer before time runs out!
Learn More About Noom »