HCG Activator Review

- 20 Things You Need to Know
97% of dieters are just looking for a weight-loss product that works. Yeah, we're not sure about the other 3%, either. We wanted to learn more about HCG Activator, so we focused on the ingredients, side effects, research, and customer service. Additionally, we read hundreds of reviews, comments, and complaints online. Then, we summarized and refined to give you the info you need.
HCG Activator can be purchased through their Official Site.
Overview
What is HCG Activator?
Update 2020: The product name has been changed to HCG Alternative. HCG Activator is a product manufactured by a company called BioGenetic Laboratories. It is a company that provides supplements that help weight loss. According to the company's information, it is a natural and high-quality weight loss product.
According to this company, HCG Activator has undergone more than 47 clinical studies. These studies prove all of the beneficial effects that the product has on weight loss and psychological well-being. All of these beneficent effects are achieved through the use of several specific ingredients. These ingredients boost your body's natural hormone secretion and promise to reduce your hunger, as well as promote weight loss.
HCG Activator is developed by utilizing the popular HCG diet first discovered by Dr. Simeon. On top of that, with every purchase of this product, the company will provide you with a special dieting program that will improve your weight loss even more if you incorporate it into your daily routine.
Does It Work?
The Journal of Nutrition rules that L-arginine — "may provide a useful treatment for improving the metabolic profile and reducing body white fat in diet-induced obese rats."
Physiology & Behavior states — "results suggested that L-ornithine may have an important role in the control of food intake as an acute satiety signal in the neonatal chick brain."
Maturitas — "consumption decreases enhanced pituitary LH secretion, attenuates body weight gain"
HCG Activator Competitors
Company Info
How Did HCG Activator Start?
There is no concrete information on the product's origin. However, as we mentioned, what we know is that it is produced by BioGenetic Laboratories and that it stems from the ever-popular Dr. Simeons HCG diet. This company specializes in weight loss products, as well as other sports supplements that are intended to help athletes to recover from strenuous exercise more efficiently.
Some other very popular products by this company are African Mango Super Fruit Diet and Belly Off. Therefore, the supplements manufactured by BioGenetic Laboratories have a good image.
Finally, this company has been established in 2004 and has been operating since then without any significant problems.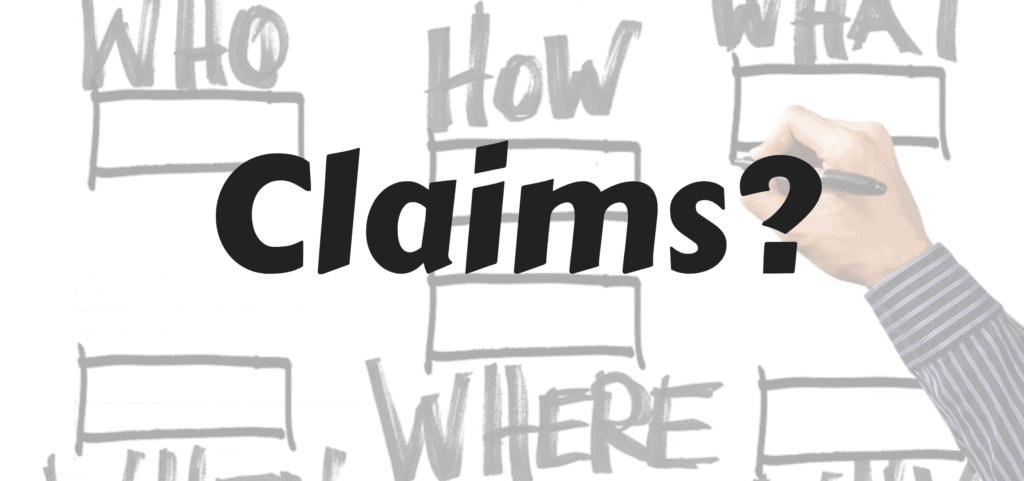 Scroll below for one of the best products we've seen over the last year.
Claims
HCG Activator Claims
HCG Activator claims to do a very similar thing that all other HCG-based products on the market claim. The company claims that taking this product will eventually lead towards a more efficient weight loss of fat reserves. It will accomplish this by doing two main things:
Lowering the appetite and stopping cravings – especially for unhealthy foods.
Boosting the overall energy in the body so that the user will feel energized and vibrant will have more motivation to complete long fat-burning workouts.
Also, the company claims that this product from their HCG line is packed with amazing ingredients with are obtained from natural sources. This way, the user will get all the benefits and be in good health without suffering from any damaging side effects.
Those people who have been trying to lose weight for a long time and are struggling with overcoming a plateau will now be able to overcome it. This will make it possible to continue their weight-loss journey and enable them to get in the desired shape.
These would be people who have been putting a lot of effort and time into exercise regimes and dieting plans that have worked for some time, but they stopped giving beneficial results.
However, when HCG Activator is added to the recipe, users will commence their weight loss spiral and continue getting in better shape.
Ingredients
HCG Activator Ingredients
Following is the list of ingredients incorporated into the HCG Activator. All of these ingredients supposedly come from natural sources, and some of them are obtained from herbs from the tropical parts of the world. All of them are tested and proven to be safe for human use.
L-Arginine
This is an amino acid that is known as a precursor of nitric oxide. It is essential in the process of protein building and nitric oxide, which is well-known for improving blood circulation. Nitric oxide is also proven to regulate fat and sugar metabolism. One study of the Journal of Nutrition conducted in 2005 on diabetic fatty rats shows that supplementing l-arginine resulted in a significant weight loss from fat loss. However, even though these studies on Pubmed.gov seem promising, they have only been conducted on animals. There are no proofs that these results can be achieved in humans as well.
L-Ornithine
This amino acid does not fall into the group of essential amino acids for humans. It does not lead to a direct loss of fat, but some researchers think that this substance can promote HGH, and this component can, in turn, boost people's metabolism, promote the burning of fat, as well as help with the development of lean muscle, as this study published in the Journal of Strength and Conditioning Research suggests. It is still not clear what dose of this amino acid is optimal to cause these beneficial effects, but one research shows that 170mg of this substance is enough to lead to an increase in HGH levels. However, we do not know what dose of L-ornithine is packed into HCG Activator.
N-acetyl-l-carnitine
This is a form of carnitine that is more easily absorbable by our bodies. It is an amino acid that is very important for various body functions, including organ and muscle function.
Huperzine A
It is unclear what connection it has with raising HCG levels or improving weight loss and fat metabolism.
Black Cohosh
Black cohosh acts similarly to estrogen and it is in some cases used to induce labor or treat menopause symptoms, according to Chinese Medicine. It is unclear why it is used in this product, as there are studies that prove that it promotes weight gain and not weight loss.
Saffrolite saffron
This substance is patented saffron and it is proven to have beneficial effects on weight loss. Namely, it can greatly increase satiety as results of a Nutrition Research study conducted on 60 women show. Taking it resulted in reduced appetite and increased weight loss.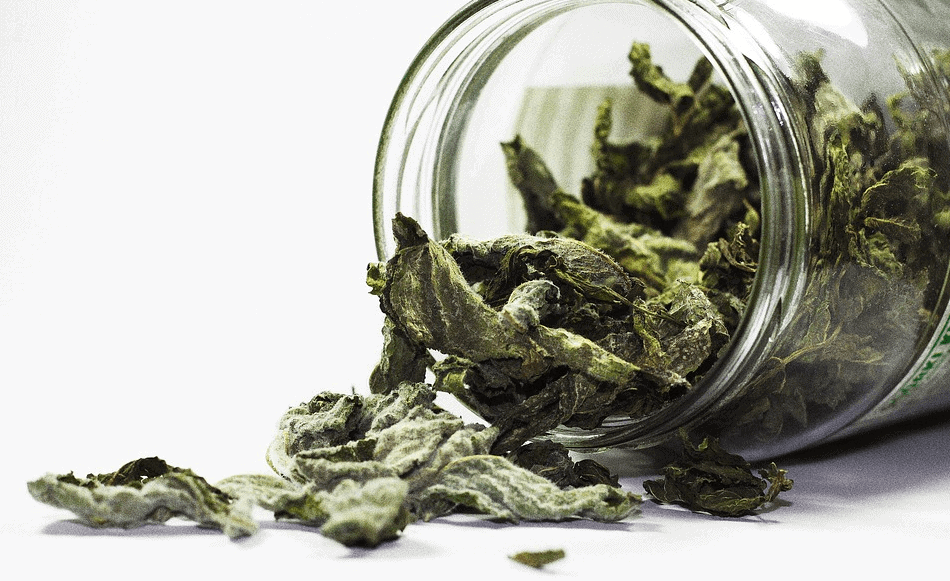 Green Tea Leaf Extract
This ingredient is clinically proven to have positive effects on burning fat and facilitating weight loss. Studies also show that green tea leaf extract reduces blood pressure, as well as cholesterol. Though many experts steadfastly recommend green tea, the extra weight loss may not be super significant, according to CPJRPC.
Pros
HCG Activator Pros
Even though it is not completely and scientifically proven that HCG Activator can promote the production of HCG hormone in the body and aid weight loss, there are still reports of several advantages that taking this product can give you. These are the main ones:
Money-back guarantee (the Vitamin Shoppe)
Supports fat burning and controls appetite
Endorses lean muscle mass
Escalates energy and metabolic rate of body
No known serious side effects
There are lots of positive reviews online about this product
Due to the stated natural and beneficial ingredients in the product, as we have talked about before, you can expect to get some or all of these good effects if you take the product.
Cons
HCG Activator Cons
When it comes to negative sides of this product, admittedly, there are fewer than the good sides. We have compiled a list of the biggest ones that you should consider before embarking on a weight loss journey by using this product. Here they are:
Follow a very restrictive "HCG Diet" plan is mandatory
As the product contains caffeine content (green tea's component), side effects may be possible
The formulation of the product is not going to help increase your HCG production
Therefore, even though there aren't many negative aspects of the product, some still exist and you should be aware. Think about whether the risk of experiencing some of this is a good price to pay to get the benefits that the product might give you.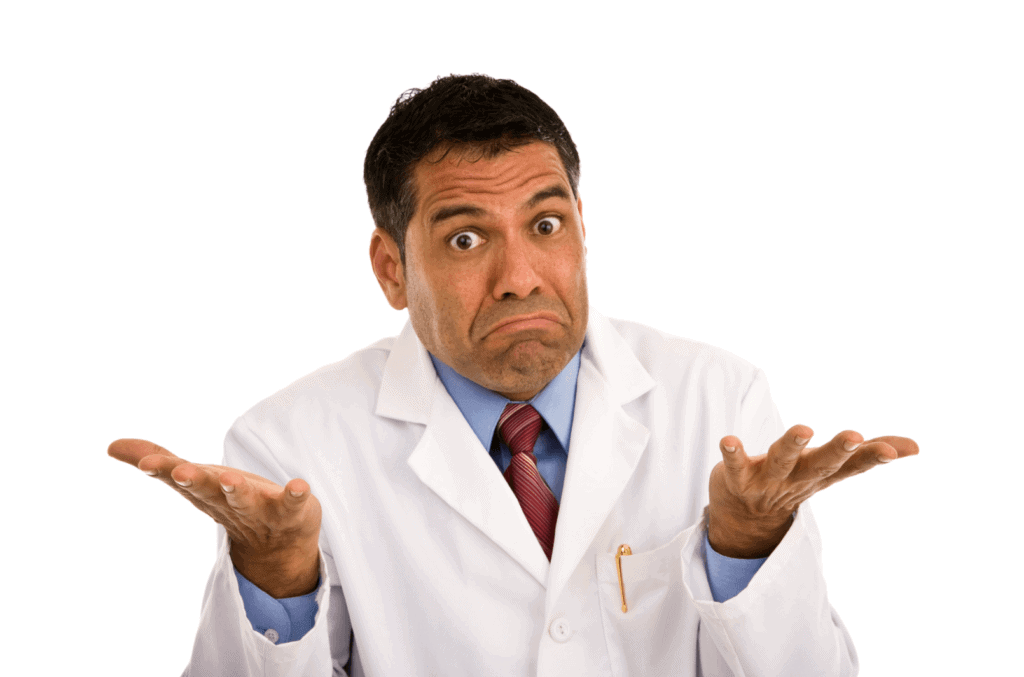 Does it Work?
Does HCG Activator Work?
HCG Activator makers claim that you will lose weight when using this product by transforming the stored fat in your body into energy. However, there is still no real, firm evidence of this role of HCG. Even with that fact on the table, HCG still has many fans who take it and combine it with the featured diet. Combined with the diet, however, the weight loss does happen, but it is still unclear whether HCG Activator has an important role in that process.
The diet is based on Dr. Simeons' HCG findings and urges customers to eat a maximum of 500 calories a day. HCG Activator does not, in fact, contain any HCG hormone. But it is still not completely clear whether the ingredients in the pill are supposed to increase it or just burn fat independently.
Several ingredients in the product can burn fat on their own, especially the green tea leaf extract so that the pill might work because of that. Whatever the conclusion be, the very low-calorie diet will undoubtedly cause you to lose a lot of extra weight, so with or without the pills, you should expect some results if you stick with it.
Benefits & Results
HCG Activator Benefits and Results
The benefits that the company claims HCG Activator has are not much different from those claimed by other HCG products. Most of them can be split into four main supposed benefits that you can expect if you purchase these pills and incorporate them into your daily routine.
Eliminates unwanted cravings for bad foods
Removes unwanted junk from your body
Burns extra fat while preserving muscles
Boosts levels of energy, stamina, and focus
The results of this product, judging by user reviews, are not constant and consistent. Some users report that the therapy with HCG Activator was an incredible success and they managed to lose as much as 30 pounds in a month.
Others, however, claim that they have had no results and that they have only felt the negative side of the product. It's your turn to see if the product works for you or not, but definitely, consult other users' experiences before doing that.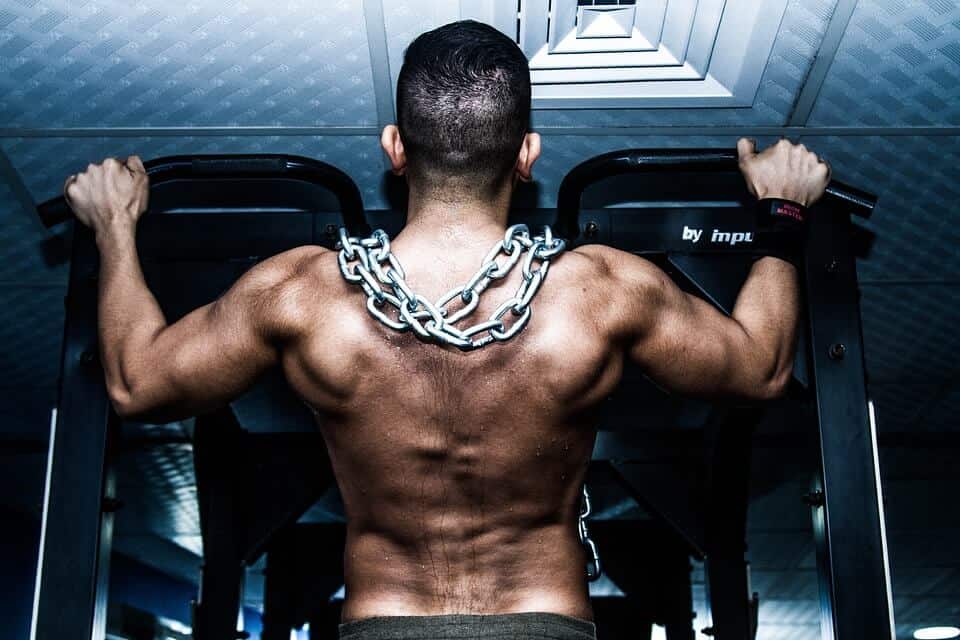 Testosterone
HCG Activator and Testosterone
HCG diets and supplements manufacturers claim that these products are especially good for men. They claim that HCG hormone can help maintain levels of testosterone in men with certain medical conditions and in that way help them in many ways. This is true, as some studies, one from The Journal of Clinical Endocrinology and Metabolism, for example, show.
However, this is only true for HCG hormonal injections. Since HCG Activator and other HCG-based supplements do not contain any HCG hormone levels, their connection to higher levels of testosterone is not proven.
Weight Loss
Details on HCG Activator and Weight Loss
To focus more on what HCG Activator's connection to weight loss is, we have to take another look at its ingredients.
First of all, the product's most potent ingredient is the green tea leaf extract. It's a potent antioxidant and can be beneficial for your health in many ways. There are no connections to HCG production, but it can still boost metabolism and stimulate weight loss.
Other ingredients like L-Carnitine are proven to build more lean muscles, but they are also not linked to HCG in any way. Saffron, on the other hand, gives you the feeling of satiety, so it can help you stay on the 500 calorie diet more easily.
Therefore, even though HCG Activator is not that impressive when it comes to boosting levels of HCG, it can be beneficial in theory for your weight loss. It can improve your energy and increase metabolism and help you be more energized and stick with your diet regime and exercise routine.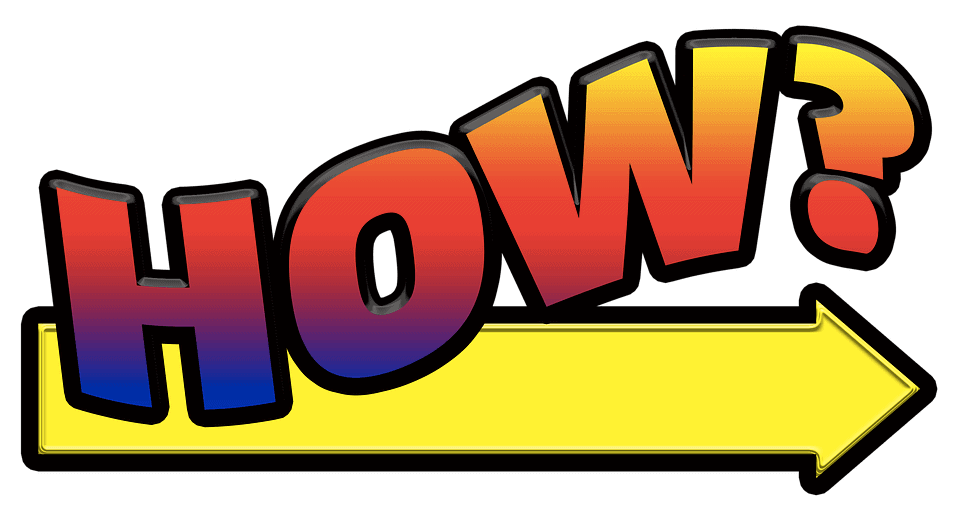 Directions
How to Use HCG Activator?
HCG Activator should be used as a dietary supplement, and not a replacement for a well-balanced, nutritious diet. For best results, two pills should be taken twice a day, accompanied by a full glass of water. On top of that, the pills should be taken on an empty stomach.
One serving should be taken right after getting up in the morning, before breakfast. The second serving should be taken six hours after the first one. Preferably sometime between lunch and dinner. To get the best results from the product; alongside, a strict low-calorie diet should be followed.
Diet
What is the HCG Diet?
HCG diet is a low-fat and very low-calorie diet. There are three types of HCG diets: 500 calories, 800 calories, and 1200 calories diet. The diet consists of three main phases.
Loading phase: It's a bulking phase during which you can indulge in high-fat and high-calorie foods.
Weight loss phase: This phase last between 3 and 6 weeks, during which you stick to your diet plan and take HCG Activator supplement.
Maintenance phase: During this phase, you do not have to take the supplement anymore, and you can start eating more calories, but you still have to be wary of junk and fatty foods.
During the second phase, you should have a total of two meals per day. Each meal should consist of some lean protein, vegetables, whole-grain bread and some fruits. High-fat foods such as butter, oils and fatty meats are prohibited. However, you should drink a lot of water and other low-calorie drinks of your choice.
Safe for Vegetarians?
HCG Activator Diet and Vegetarians
The question here is whether vegetarians can be on an HCG diet, take HCG Activator pills and get all the positive effects. The answer is yes, but not entirely.
Vegetarians on the HCG regime can expect to lose less weight, as claimed by the company. However, if they stick to the 500 calorie regime and if this comes from whole foods, they should expect as good results as meat eaters would.
Due to their specific dietary preferences, they can eat some things from the HCG Diet protocol, while others can be substituted. Vegetarians can still eat the same vegetables, fruits, and crackers.
When it comes to protein, they can replace meat with skim milk, or some cottage cheese. So, it is doable and all that with not too much effort.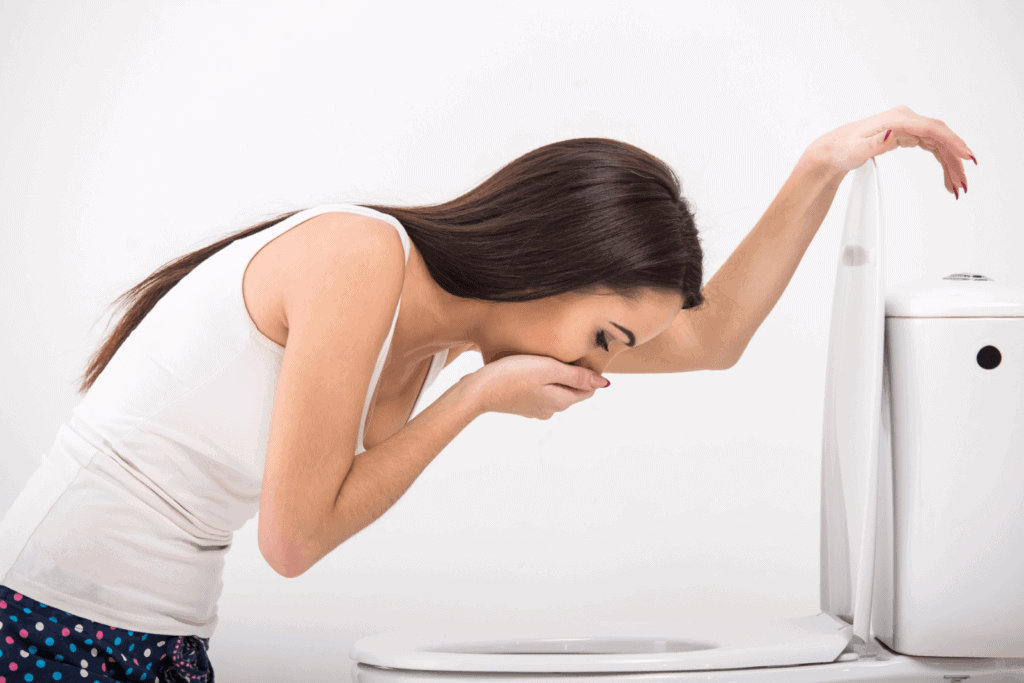 Side Effects
Potential HCG Activator Side Effects
Even though this product is safe to use, individual ingredients are sometimes known to cause side effects.
For example, Huperzine A is known to cause nausea, diarrhea, vomiting, and incontinence.
L-Carnitine can upset your stomach and give your bodily fluids a "fishy" odor.
Black cohosh can cause different side effects such as vaginal bleeding, cramping, and a rash.
However, it is difficult to say whether you will experience any of these side effects because the company does not explicitly state how much of any of these ingredients there is in the product.
Nonetheless, to be fair, most users reported not experiencing any of these negative side effects.
HCG diet, on the other hand, is extremely low in calories and that can potentially cause serious consequences. It's almost impossible to fulfill your daily needs for minerals and vitamins, so it can leave you with no energy.
Product Warnings
HCG Activator Product Warnings
Before taking this product, You should always read the label carefully. It's important to note that this product does not contain HCG. It is a combo of different ingredients that claim to boost the production of HCG hormone in your body. That is why it is called HCG Activator.
Since there are no doses of individual ingredients specified on the label, it is not clear whether you can expect to experience any side effects. That is another red light before you decide to use this supplement.
To get the real HCG hormone, you would have to take injections, as it cannot get absorbed through the stomach. So the product is advertised in this way because it boosts its popularity and helps it sell better.
Lawsuits
Any HCG Activator Lawsuits?
There is at least one known lawsuit against this product. Namely, a class action lawsuit has been filed against the company GNC Corporation and against the makers of two HCG diet supplements. These are HCG Activator and HCG Platinum X-30.
The lawsuit claims that the products are illegal and that they are promoting, marketing and distributing supplements declared as 'an economic fraud' by the FDA.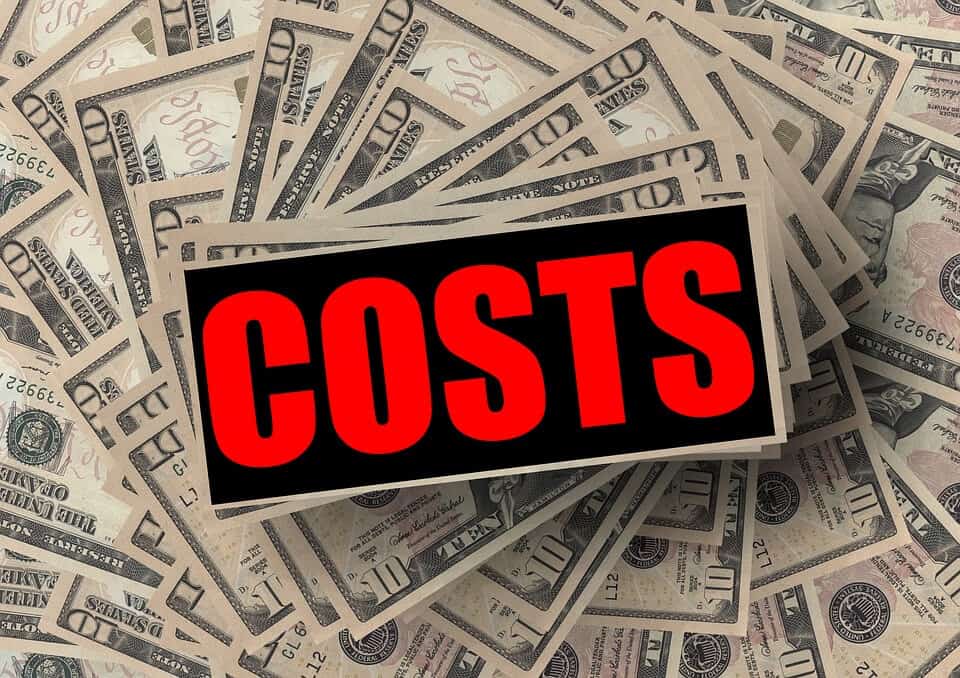 Cost
How Much Does It Cost?
120 capsules of HCG Activator costs $29.99 at FitLifeBrands.
Alternatives
HCG Activator Alternatives
There are a lot of products on the market that offer an HCG-based weight loss program. However, we have made a list of 5 products that you might take a look at, which do not boost HCG levels in order to burn fat but are also proven to have beneficial effects on weight loss.
Conjugated Linoleic Acid (CLA)
Green Coffee Bean Extract
So, if you are paranoid about taking HCG injections, or you are afraid of the side effects that might occur when you are on the HCG diet and the HCG hormone regime, take a look at these products, as they will give you a natural alternative and help your weight loss journey!
What Users Are Saying
What Users Are Saying
"This products work!! You just need the will to stick to it – I've been using this product for so many years I love it! If you stick to it consistently for 30 days taking on time and eating the right amount of calories not too much, i usually Stay under 900 you will definitely lose about 30 pounds in a month I've done it."
"Didn't work for me."
"I used this product 5 years ago, but they apparent change the way the diet was before, the way is on the chart you will loose wait, by the way you eat anyway. The results is not like the first one, did not seeing results, I stop and move to Keto diet, much better without this pills. Very frustrated."
Bottom Line
The Bottom Line – Does HCG Activator Work?
Is it time to race out for this one? We do like that HCG Activator has been around for over 10 years, that the products are available online and at various health food stores and that the ingredients are easy to find online. Unfortunately, these positives are outweighed by the missing research, so we are skeptical about suggesting the supplement or diet. We're also concerned about the potential side effects and hunger.
If you'd like to slim down and reach your goal weight, we suggest you go with a comprehensive weight-loss program that offers proven weight-loss, one that will have claims backed by research and clinical studies and won't have long-term health concerns.
Among the best programs we've seen this year is one called Noom. By offering you lifestyle changes you can complete in small, sustainable steps, Noom offers you a way to lose weight without all the pressure. Plus, the program offers individual coaching, personalized health information, interactive support groups, and more.
Right now, Noom is also available through a free trial offer, which shows that the makers are confident that you'll like the program.
Learn More About Noom »