HelloFresh Review

- 12 Things You Need to Know
HelloFresh is one of the largest meal kits in the US. You choose from a list of recipes, based on the plan you choose and the number of meals you desire each week. The service is simple to cancel, and the reviews are quite good – so what is HelloFresh hiding?
Our researchers hit the ground running – digging through hundreds of reviews, all the details of HelloFresh meal plans, the quality of the ingredients, pricing, and more. What's the final take on the largest meal kit in the US?
HelloFresh can be purchased through their Official Site.
Overview
What is HelloFresh?
HelloFresh is a meal delivery service. The service provides subscribers with weekly recipes and fresh ingredients to make a meal for two or four. There are four packages to choose from, which is up from the three packages available when the company started.
With some of the recipes, cooking within 35 minutes is an option, making the plan ideal for families.
HelloFresh also has an app to make cooking the meals even easier. Users can order boxes on their app, use tools like baking timers, watch cooking videos, and save your favorite HelloFresh recipes.
Does HelloFresh Work?
Products Similar to HelloFresh
Company Information
Company and the Better Business Bureau
HelloFresh Group is based in Germany. It is a global company that serves the United States, Canada, Australia, and Germany.
Address: Saarbrucker Strabe 37a, 10405 Berlin
Phone: +49 (0) 174 72 35 961
The company also has pages on Facebook and Instagram.
As for a Better Business Bureau (BBB) file, we found one with an A- rating. This is an amazing rating for a subscription service – many get complaints about unauthorized charges from customers who didn't know they were signing up for automatic shipments.
What surprises us is that there are more than 274 customer reviews with an average of two stars. If customers give a company two out of five stars, is that company really operating on an A level?
Lawsuits
According to Top Class Actions, HelloFresh was hit with a telemarketing lawsuit in 2019. The lawsuit stated that the company was "making unwanted "robocalls" to customers without their prior written consent as required by the TCPA [Telephone Consumer Protection Act]."
Scroll below for one of the best products we've seen over the last year.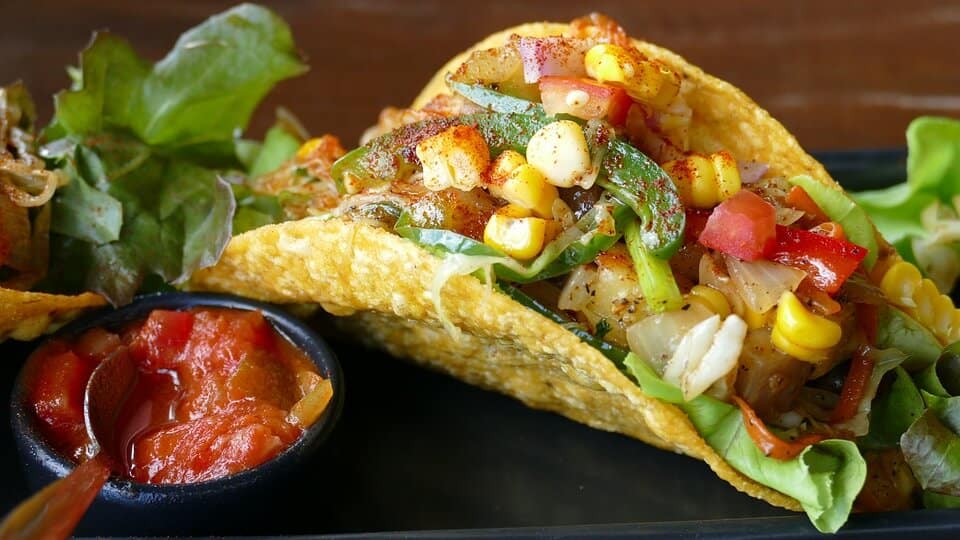 Packages & Prices
HelloFresh Packages and Prices
There are four chef-created plans available from HelloFresh – these packages are customizable to a certain extent.
Food Preferences
Meat & Veggies
Veggie
Family Friendly
Low Calorie
You choose from two or four people and two, three, or four recipes. The price per serving is calculated based on the number of servings and recipes per week. You will spend as little as $7.50 per serving, so a meal with four servings would cost you about $30.
The pricing is the allure for many customers. With chef-style recipes at a fraction of the cost, you could save upwards of $50 or more over the price at a restaurant – with each meal.
Customization
Customizing Your HelloFresh Menu
Each week you are given the option of choosing the recipes you want for the following week's HelloFresh delivery. There are at least five weeks worth of menus available at all times. You can change your meal choices until a few days before the shipment date.
After logging in to your account, simply click on the week you're looking to customize to see the available recipes. Click on each recipe to view full nutritional information and a list of ingredients you'll be receiving.
Claims
HelloFresh Claims
HelloFresh claims to help the customer to cook fresh meals without the hassle of shopping for ingredients. Other claims include:
"America's most popular meal kit.

Fresh and affordable.

No commitment whatsoever.

No skimpin' on the [protein]"
Recipes
Popular HelloFresh Recipes
Each week menus change. You can view menus at least five weeks in advance to ensure you have time to pick the meals you want. Some of the more popular meals delivered from HelloFresh are:
Crispy Parmesan Chicken
Parmesan-Crusted Chicken
Cherry Ancho Duck Breasts
Veggie Burrito Bowls
Tuscan Sausage and Pepper Spaghetti
Creamy Dreamy Mushroom Gemelli
Figgy Balsamic Pork
Weight Loss
HelloFresh and Weight Loss
HelloFresh offers a calorie-control menu called Calorie Smart that provides men and women with various exciting recipes that supply fewer than 650 calories. All nutritional information is available, so you know exactly what you're getting.
Some of the recipes that aren't calorie-controlled can be modified by replacing starches like rice, potatoes, and pasta with vegetable options. There are currently 20 recipes to choose from in the calorie-controlled program.
The menus with HelloFresh change each week. You can make changes before the Thursday or Friday of the current week to your next menu. When you want to start weight-loss with HelloFresh, you'll want to use the detailed nutritional information.
When you look at the nutritional information for each of the recipes, you will find that some not marked Calorie Smart are actually the same number of calories, or lower, than those in the category.
Competitors
HelloFresh Competitors
There are plenty of comparisons between HelloFresh and other services. The most popular names in meal kit delivery today include:
Blue Apron
Freshly
GreenChef
HomeChef
How to Cancel
How to Cancel HelloFresh
Once you log in to your account, your HelloFresh dashboard will appear. From there, you manage your subscription or cancel. Cancellations must occur before the next shipment of pre-measured ingredients, and over-ready meals are processed.
Pros and Cons
HelloFresh Pros and Cons
The HelloFresh program is amazing for people who want to cook delicious meals without finding a recipe and shopping for all the ingredients. However, there are a few cons to consider, as well.
Pros:
All ingredients are delivered to your door.
Packaged in a temperature-controlled box.
It costs less per meal than eating at many restaurants.
Packed with whole foods.
Customers can try exotic dishes from around the world.
Some meals are finished cooking within 35 minutes.
Cons:
It May not cost less per meal than traditional cooking.
Not all recipes are "calorie-smart."
Some meals supply over 1000 calories.
We found no contact phone number for customer service.
After canceling the service, you can no longer view details on the upcoming (final) delivery.
HelloFresh vegan options are limited.
What Users Are Saying
What Users Are Saying
"Every single meal has been absolutely delicious. My kids look forward to them every night (also my husband). It has also taught me how to cook meals I would of never known about. Love all the high quality ingredients as well."
"Food was not Fresh – After all the ads and people promoting this I decided to give it a shot. I received two boxes and in both the vegetables were rotten. I called customer service and I will say that customer service was amazing and worked with me very well. They gave me a refund on my next box and my next box did in fact have some usable vegetables. However, the two more boxes after that once again had rotten vegetables and herbs. One of the boxes also had meat leaking all over which left a bit of a mess to clean up and unbox ingredients. Overall I found the service just not worth the $80 a month. I can easily take these recipes and do them myself by buying the ingredients in the store."
"After the discounts are used up it's quite expensive. Quite often the vegetables are soft about to go bad. Some of the meals are very good. Others are OK. Not worth it for the price in my opinion."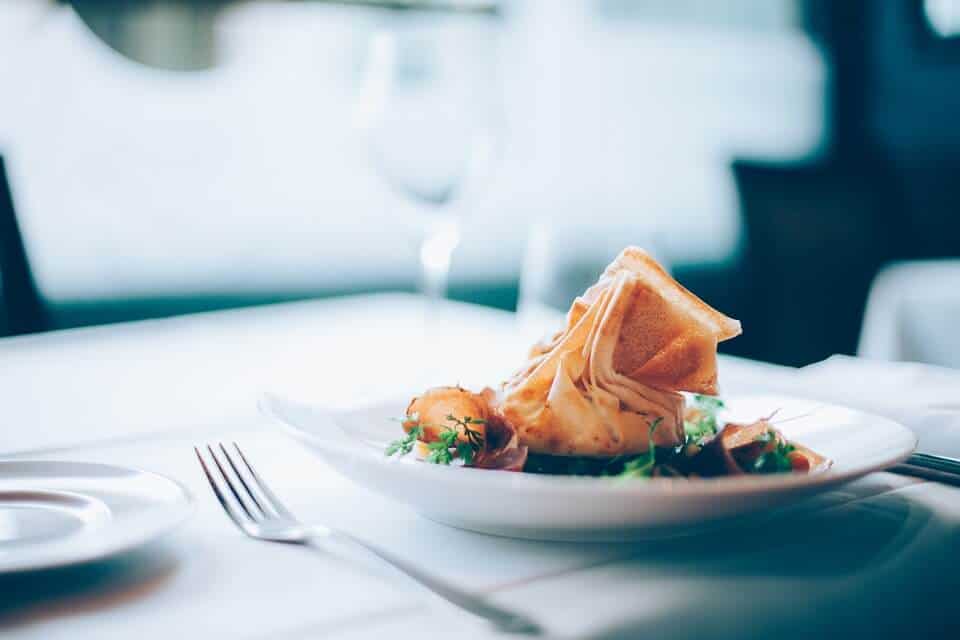 Bottom Line
Bottom Line on HelloFresh
We like HelloFresh. The reviews are fantastic, there is a calorie-controlled option, and you can choose your recipes up to the Friday before your next delivery. The company makes it easy to try new recipes, and adjusting recipes for food preferences is simple once the recipes are received. There's not much bad to say about this service.
If you're using a recipe-delivery service like this and want to lose weight, it's critical to track your food and nutrition to ensure you're sticking to your goals.
Among the best in weight-loss apps is Noom. Doctors designed the program to create a family, of sorts, with which users can discuss lifestyle changes, work through problems together, and give each other advice on how to lose weight.
Plus, all Dietspotlight readers can access a free trial offer of Noom, but only for a limited time.
Learn More About Noom »