High T Black Review

- 15 Things You Need to Know
Give me two minutes of your time, and I'll tell you whether the HighT Black testosterone booster works. We at DietSpotlight did one of our in-depth reviews, examining the side effects, ingredients, level of customer care and scientific studies. Plus we looked at plenty of user comments and remarks from around the internet. Finally, we summed up all of the information we collected to give you important facts.
High T Black can be purchased through their Official Site.
Overview
What is HighT Black?
The HighT Black supplement is a testosterone booster that allegedly helps men with testosterone decrease that comes with age. It's a better version of the original HighT supplement, with a few extra ingredients. Many HighT Black reviews say it is better than the original, but some also warn about the caffeine content.
It claims to be able to increase your natural testosterone levels. Some people say they also had more energy and strength as a result of using it alongside a good diet and exercise.
KingFisher Media, LLC produces this supplement. We're not sure exactly when it became available to the public, but we do know it was some time after 2010 since that's when they released the original formula. In addition to this product, the company also makes HighT Women and HighT Senior, which, as the names suggest, are testosterone supplements specifically for women and seniors.
High T Black Competitors
HighT Black Company Profile
Name: KingFisher Media, LLC
Founded: 2010
Address: PO Box 37 Midvale, UT 84047-0037
BBB Accredited: No
BBB Rating: D-
Scroll below for one of the best products we've seen over the last year.
Ingredients
HighT Black Ingredients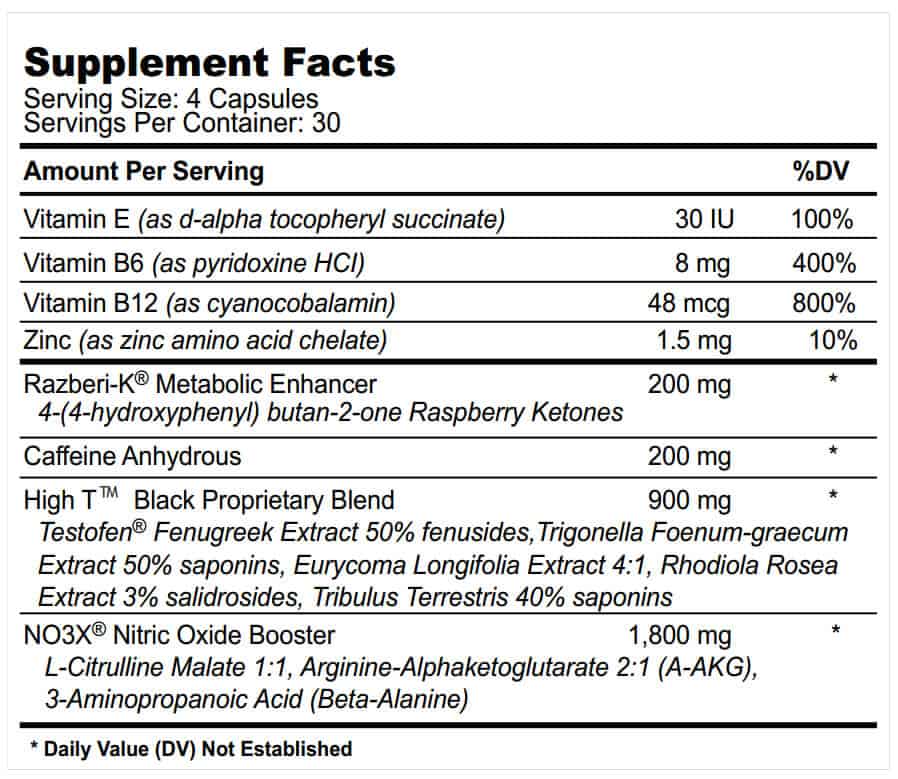 Tribulus Terrestris Extract
This extract is from a Mediterranean plant's fruit. The plant has spines and we sometimes refer to it as puncturevine. The fruit, leaves, and roots can be medicine by themselves or when you combine them with other ingredients.
According to an animal study in Life Sciences, "compared to the castrated control, treatment of castrated rats (with either testosterone or TT [Tribulus Terrestris] extract) showed an increase in prostate weight and ICP [intracavernous pressure] that were statistically significant.
"There was also a mild to moderate improvement of the sexual behavior parameters as evidenced by an increase in MF and IF [mount and intromission frequencies]; decrease in ML, IL [mount, intromission, ejaculation latencies] and PEI [post-ejaculatory interval].
"These results were statistically significant. It is concluded that TT extract appears to possess aphrodisiac activity probably due to androgen increasing property of TT (observed in our earlier study on primates)."
A study on rabbits in the Annals of the Academy of Medicine, Singapore, sought to determine the mechanism of action behind protodioscin [PTN], a part of TT [Tribulus Terrestris] extract: "The relaxant responses to acetylcholine, nitroglycerin and EFS [electrical field stimulation] by more than 10%, 24%, and 10% respectively compared to their control values and the lack of such effect on the contractile response to noradrenaline and histamine indicate that PTN has a pro-erectile activity.
"The enhanced relaxant effect observed is probably due to the increase in the release of nitric oxide from the endothelium and nitrergic nerve endings, which may account for its claims as an aphrodisiac. However, further study is needed to clarify the precise mechanism of its action."
Another study, in The Journal of Alternative and Complementary Medicine, looked at the effect of protodioscin [PTN] in rats rather than rabbits. It found that "the weight gain and improvement in sexual behavior parameters observed in rats could be secondary to the androgen increasing property of TT (PTN) that was observed in our earlier study on primates.
"The increase in ICP which confirms the pro-erectile aphrodisiac property of TT could be the result of an increase in androgen and subsequent release of nitric oxide from the nerve endings innervating the corpus cavernosum."
Raspberry Ketones
Raspberry ketone is a chemical in red raspberries and some other fruits, such as peach, kiwi, apples, and other berries. They also exist in rhubarb, pine tree bark, maple, and yew trees. People take this supplement orally for weight loss, and you can apply it to the skin for hair loss. This ingredient is often in food, cosmetics, and other products as a flavoring agent and as a fragrance.
A report by the Regulatory Toxicology and Pharmacology showed that there is no safety evaluation of raspberry ketone in food supplements and that the recommended doses exceed the threshold of toxicological concern and margin of safety: "Toxicological studies on raspberry ketone are limited to acute and subchronic studies in rats.
"When the lowest recommended daily dose of raspberry ketone (100 mg) as a food supplement is consumed, it is 56 times the established threshold of toxicological concern (TTC) of 1800 μg/day for Class 1 substances.
"The margin of safety (MOS) based on a NOAEL of 280 mg/kg bw/day for lower weight gain in rats is 165 at 100 mg and 12 at 1400 mg. The recommended doses are a concern taking into account the TTC and MOS.
"Investigations of raspberry ketone in quantitative structure-activity relationship (QSAR) models indicated potential cardiotoxic effects and possible effects on reproduction/development. Taking into account the high intake via supplements, the compound's toxic potential should be clarified with further experimental studies.
"In the UK the pure compound is regarded as novel food requiring authorization prior to marketing, but raspberry ketone is not withdrawn from Internet sites from this country."
Arginine alpha-ketoglutarate (AAKG)

AAKG builds muscle in the body. Many people use supplements with this to improve muscle building capacity and ability. A study in the Journal of the International Society of Sports Nutrition said that "arginine-based supplements, such as AAKG, are marketed as nitric oxide stimulators since nitric oxide can be endogenously synthesized from L-arginine.
"An increase in nitric oxide could theoretically improve exercise performance by increasing nutrient delivery and waste-product removal from exercising skeletal muscles. However, in the current study, acute AAKG supplementation provided no ergogenic benefit, regardless of the subjects training status.
"Based on the current study, acute ingestion of AAKG is not recommended for healthy individuals to increase maximal strength and muscular endurance for resistance training exercises."
Arginine-Ketoisocaproate (A-KIC)
This is another amino acid that helps to build muscle, which many believe can also help boost nitric oxide in the body. A clinical trial in The Lancet showed that "blood ketone bodies, plasma prealbumin, and plasma retinol-binding protein concentrations at the end of the study were significantly higher in the KIC group than in the others.
"These N-sparing effects of KIC may be related to the heightened ketosis that followed its administration, to suppression of protein degradation, or an effect on liver protein turnover. KIC alone in small doses diminishes N wastage in postoperative but under the same conditions leucine does not."
Eurycoma Longifolia Extract
Eurycoma longifolia, or tongkat ali, is a shrub tree native to Southeast Asia. The plant is in such high demand that it is now a protected species.
Tongkat Ali Studies
A study in the Journal of the International Society of Sports Nutrition looked at the effect of Tongkat Ali on stress hormones and psychological mood state in moderately stressed subjects: "These results indicate that daily supplementation with tongkat ali root extract improves stress hormone profile and certain mood state parameters, suggesting that this "ancient" remedy may be an effective approach to shielding the body from the detrimental effects of "modern" chronic stress, which may include general day-to-day stress, as well as the stress of dieting, sleep deprivation, and exercise training."
Meanwhile, a study in Experimental Animals showed, "Results showed that E. longifolia Jack produced a dose-dependent increase in sexual performance of the treated animals, but the E. longifolia Jack groups showed lower sexual performance in mounting, intromission, and ejaculation than the testosterone group.
Further results also showed that E. longifolia Jack promoted the growth of both ventral prostate and seminal vesicles as compared with the control, but the growth of sexual accessories at 800 mg/kg of butanol, methanol, water, and chloroform fractions of E. longifolia Jack was less than that of testosterone-treated group. The present study, therefore, gives further evidence of the folk use of E. longifolia as an aphrodisiac."
Trigonella Foenum Gracecum Extract
Trigonella foenum gracecum is the scientific name for fenugreek seed extract. It allegedly helps boost testosterone levels while preventing muscle breakdown and promoting fat loss.
A study in the Journal of Sport and Health Science showed that "fenu-FG supplementation demonstrated significant anabolic and androgenic activity as compared with the placebo. Fenu-FG treated subjects showed significant improvements in body fat without a reduction in muscle strength or repetitions to failure. The Fenu-FG supplementation was found to be safe and well-tolerated."
On the other hand, a study in the International Journal of Exercise Science tells a different story: "Supplementation of fenugreek extract resulted in a decrease in serum DHT levels in comparison to placebo. However, other anabolic and metabolic hormone analyses were not affected by supplementation.
"We conclude that in conjunction with structured resistance training, supplementation of fenugreek extract does not appear to affect hormonal status in resistance-trained males and shows no anabolic potential as has been purported."
Caffeine Anhydrous
Caffeine anhydrous is the dehydrated form of caffeine. A report in The American Journal of Forensic Medicine and Pathology states: "Caffeine is a central nervous system stimulant that is consumed by large numbers of people on a routine basis, usually in the form of coffee or tea.
"Increasingly being sold as a dietary supplement, many people, particularly those in the health and fitness community, where it is touted as a fitness and muscle building aid, are consuming caffeine anhydrous daily.
"We report a case of fatal caffeine overdose in a 39-year-old man resulting from the self-administered ingestion of approximately 12 g of pure caffeine anhydrous. Autopsy blood caffeine levels were 350 mg/L.
"We recommend mandated labeling of pure caffeine anhydrous, highlighting the toxicity risk of ingesting this chemical; and we recommend ensuring that caffeine levels are included in the comprehensive forensic toxicology panel performed on all cases."
Rhodiola Rosea Extract
This is a plant of which the root we use in making medicine as well as to treat a wide variety of conditions. There isn't enough research, however, to determine whether or not is an effective treatment option to address any of them. People use it to boost energy, stamina, mental capacity, and strength.
Some people use it to treat cold, flu, and to strengthen the immune system. It's thought to work by helping protect the cells from damage, regulating heartbeat, and improving learning and memory. It's worth noting, however, that none of these effects have been studied in humans, and additional research is needed to confirm any health benefits.
A study in Phytomedicine showed this ingredient to be an effective adaptogen: "A statistically significant improvement in these tests was observed in the treatment group [RRE, Rhodiola Rosea L extract] during the first two weeks period. No side-effects were reported for either treatment noted. These results suggest that RRE can reduce general fatigue under certain stressful conditions."
Zinc
At 1.5 mg, the dose of zinc in this supplement is far too low to do anything.
Other Ingredients
Some of the vitamins that HighT Black contains do not necessarily have any links to boosting testosterone, like E and B12.
Some other ingredients, like zinc (as we mentioned above) and vitamin B6 are not the best versions of themselves, or their dose is ineffective.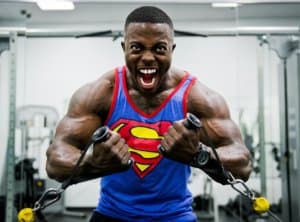 Benefits
Alleged HighT Black Benefits
Boosts testosterone.
Helps users build muscle.
Burns fat.
Provides users with vitamins, minerals, and other nutrients.
Strengthens libido.
Improves blood flow.
Enhances endurance and stamina.
How Does HighT Black Work?
High T Black releases the extra energy that you need to unleash unbound testosterone. Its various ingredients aim to directly boost users' testosterone levels, energizing men when they're exerting themselves through workouts and other strenuous types of exercise.
Directions
HighT Black Directions
Take four capsules in a single serving every day with a full glass of water. You'll get better results if you combine the supplement with vigorous exercise and a sensible diet. For maximum effect, you should take this supplement for at least eight consecutive weeks. Do not take more than six capsules in a day.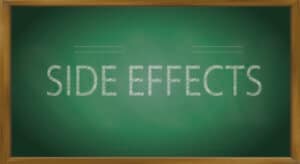 Side Effects
HighT Black Side Effects
The Testofen may lead to side effects including, but not limited to, diarrhea, bloating, nasal congestion, coughing, and wheezing. If you are highly sensitive to it, you're at risk of having an allergic reaction, which can be an issue if you notice facial swelling.
Boosting testosterone levels can lead to more facial and body hair. It can make your voice even more profound and may lead to behavioral changes irritability and aggression. Too much testosterone in men can also speed the progression of male pattern baldness, and the hormonal imbalance can lead to gynecomastia – a condition where fat deposits build up around the breast, enlarging them. Sometimes, this requires surgical correction.
Too much testosterone in a woman's system can also cause hormonal imbalance. This can lead to excessive facial and body hair, decreased breast size and deepening of the voice.
The caffeine content in HighT Black is also not for everyone, as it could lead to side effects such as headaches and jitters.
Other side effects include possible palpitations and chest pain. As a result, this supplement is not for people who suffer from heart problems.
However, according to Dr. Anthony Dugarte, some of the nitric-oxide-boosting ingredients found in HighT Black may help reduce the negative effects of blood pressure caused by excessive caffeine.
Is HighT Supplement for Women?
Yes, called HighT Women. The ingredient profile is slightly different since the female body requires different nutrition and chemical balances, but it still aims to increase stamina, energy, and libido.
Price
How Much Does High T Black Cost?
You can purchase High T Black on the official website for $59.99.
Where to Buy
Where to Buy HighT Black
Official HighT Black Website
Amazon.com
GNC
Vitamin Shoppe
Is There a Caffeine-Free Version of HighT Black?
HighT has no caffeine, one of the ways that it's different from HighT Black. However, there is also a Caffeine-Free HighT version.
How is HighT Black Different from HighT?
HighT Black uses the same basic formula as HighT, but it has many additional ingredients, such as caffeine and raspberry ketones.
HighT Black Money-Back Guarantee & Free Trial
You can order HighT Black supplements directly from the manufacturer's website with a 100% money-back guarantee.
The company also doesn't offer a free trial for people to test out the product before committing.
What Users Are Saying
What Users Are Saying
"My energy and drive is so much better. I have been treated for LowT and Rx did not do as good as this."
"I purchased this product to see how topical versions of HighT performed and was not disappointed. In short I will not be repurchasing this product, due to the disgusting odor the residue leaves behind. as for some additional set reps and recovery time, it seems to help. honestly, there's better products that are in capsule form that perform the same without the odor, and I will be taking that route. 2 stars…"
"From a physical perspective it works well. From a libido perspective, not much happens."
Bottom Line
The Bottom Line – Does HighT Black Work?
So, should you race out and buy a bottle of HighT Black? Well, we do like that this testosterone booster contains some natural herbs. It's also nice to see that they provide a satisfaction guarantee. Then again, we have some doubts about this supplement because some users have reported unpleasant side effects. Moreover, we're concerned about the discouraging customer comments regarding this product's lack of effectiveness.
If you want to improve physical performance, boost testosterone levels, build lean muscle mass and increase vitality, we recommend you go with a program that can help you keep track of your personal goals and make healthier lifestyle choices.
Among the best weight-loss programs we've seen this year is one called Noom. With human coaching, personalized meal plans. interactive support groups, and more, Noom can get you to start making healthier choices without restriction. Also, the easy-to-use system comes with extensive food and exercise tracking, making it easier to track your gains.
Right now, Dietspotlight readers can get a free trial of Noom so you can give this program a try. 
Learn More About Noom »