Updated: 01/15/2018
- Site operated by Boost
Give me two minutes and I'll tell you whether High T products actually work. We at DietSpotlight created one of our detailed reviews, examining the ingredients, side effects, clinical research and overall customer care. We additionally looked closely at hundreds of experiences from all over the internet. At this point, we compressed all of the facts and feedback we found to give you the bottom line.
High T Readers:
Click here
to find out why we're giving away samples of our product, Boost.
What is High T?
The High T supplement is a testosterone booster that is designed to help men address the natural decrease in testosterone with age. This supplement type is supposed to increase sex drive, libido and make it easier to build muscle faster. Some High T reviews say they also saw an increase in strength and overall endurance.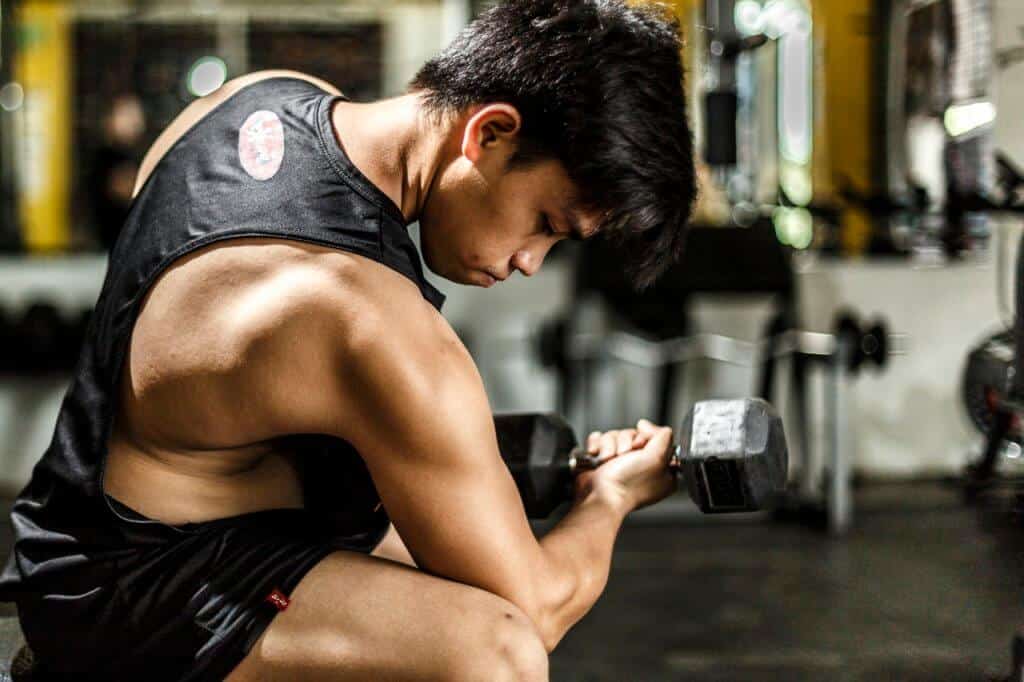 Products Similar to High T
What Do We Know About the Company Responsible for High T?
High T is made by KingFisher Media, LLC and is part of a full line of natural supplements. The company has been in business since 2010. Their supplements are sold in GNC, Vitamin Shoppe, Vitamin World, Rite Aid, Walgreens, Amazon.com, and Drugstore.com.
Testofen made by Gencor Nutrients, Inc. The company was founded in 2001 and manufactures and supplies a variety of herbal and pharmaceutical products to customers all over the globe.
According to Bloomberg, "The company provides alcohol control, anti-Alzheimer's disease, anti-asthmatic, anti-cancer, anti-cholesterol, anti-diabetics, anti-emetics, anti-erectile dysfunction, anti-insomnia, anti-irritable bowel syndrome, anti- migraine, anti-obesity, anti-osteoporosis and breast cancer, anti-osteoporosis, anti-ulcer, anti-urinary incontinence, BPH, and GI tract pharmaceutical products. It also offers ACE inhibitors, antibiotics and antibacterials, anti-depressants/anxiolytics, antifungals, anti-hypertensives, anti-platelet agents, anti-rheumatoid arthritis, antivirals, anthelmintics, heparins and more."  The company is based out of Anaheim, CA. [1]
Scroll below for one of the best products we've seen over the last year.
High T Ingredients
Testofen
Testofen is a patented blend of fenugreek extract. It is used in a number of testosterone boosting supplements.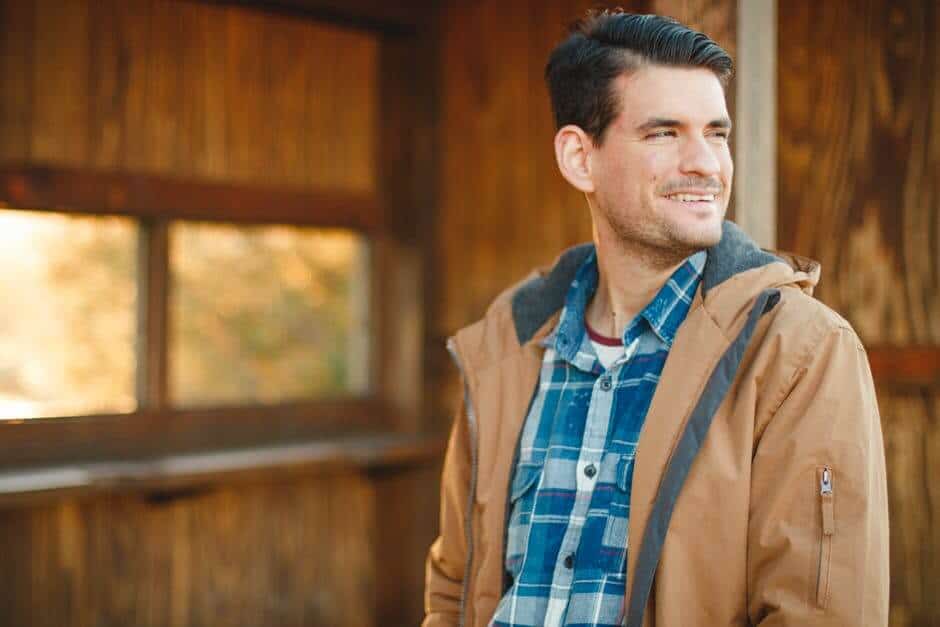 According to a study published in The Aging Male, "This was a double-blind, randomized, placebo-controlled trial involving 120 healthy men aged between 43 and 70 years of age. The active treatment was standardized Trigonella foenum-graecum seed extract at a dose of 600 mg/day for 12 weeks. The primary outcome measure was the change in The Aging Male Symptom questionnaire (AMS), a measure of possible androgen deficiency symptoms; secondary outcome measures were sexual function and serum testosterone. There was a significant decrease in the AMS score over time and between the active and placebo groups. Sexual function improved, including number of morning erections and frequency of sexual activity. Both total serum testosterone and free testosterone increased compared to placebo after 12 weeks of active treatment. Trigonella foenum-graecum seed extract is a safe and effective treatment for reducing symptoms of possible androgen deficiency, improves sexual function and increases serum testosterone in healthy middle-aged and older men." [2]
Fenugreek
Fenugreek is an herb native to southern Europe, the Mediterranean, and western Asia. The seeds are used for cooking, medicine, and to hide the taste of other medicine. The leaves are eaten in India. It smells and tastes somewhat like maple syrup.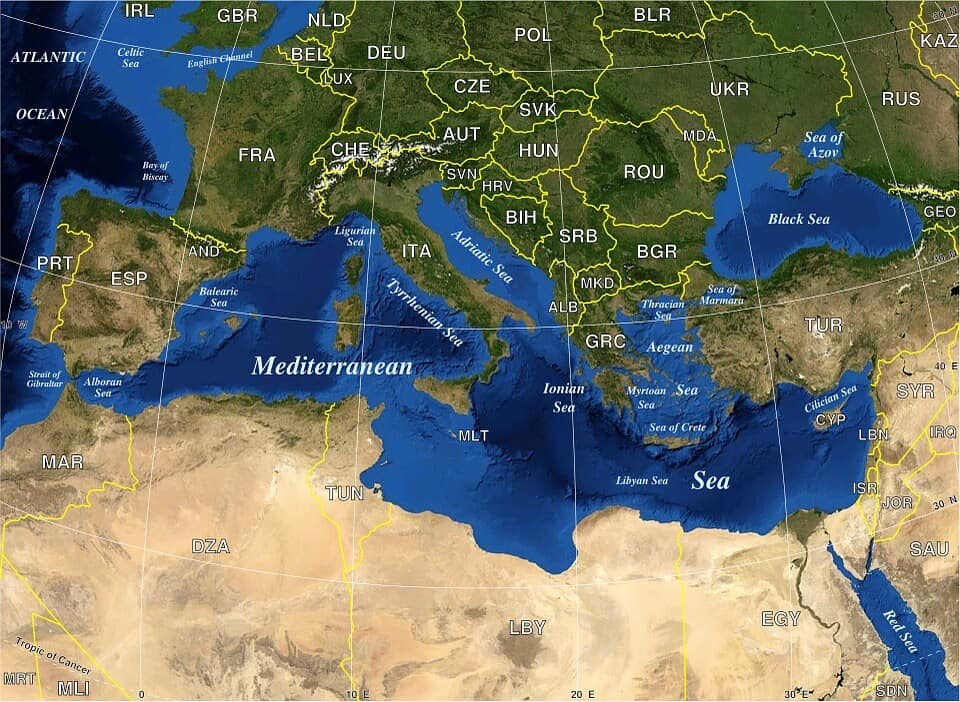 It is taken by mouth to treat digestive disorders and problems such as constipation, upset stomach, loss of appetite, and gastritis. It is also used for diabetes, obesity, polycystic ovarian syndrome (PCOS), and conditions that affect heart health.  It can be used for kidney conditions, cancer, baldness, Parkinson's disease, and exercise performance.
Some men use it to treat hernia, erectile dysfunction, and male infertility while women who are breastfeeding sometimes use it to promote increased milk production and flow. [3]
Eurycoma Longfolia Extract
Eurycoma Longfolia is a shrub tree native to Southeast Asia. Malaysian men claim that tee made with this plant improves their sexual ability and virility. This has led to such a demand for the plant that it is now considered a "protected" species.
The root and bark of the plant are used for treating erectile dysfunction, increasing sex drive, male infertility, boosting athletic performance, bodybuilding, and reducing body fat. It can also be used to treat fever, ulcers, high blood pressure, cancer, diarrhea, headache, cough, and tuberculosis. [4]
Rhodiola Rosea Extract
This is a plant whose root is used to make medicine and treat a wide variety of conditions, but there isn't enough research to determine if it is effective for any of them. It's used to increase energy, stamina, mental capacity and strength.
The extract is considered an adaptogen so it helps the body adapt to and resist various stressors. It is also used to improve athletic performance, improve sexual function, reduce recovery time after workouts, to treat depression and address heart health issues such as high cholesterol and irregular heartbeat.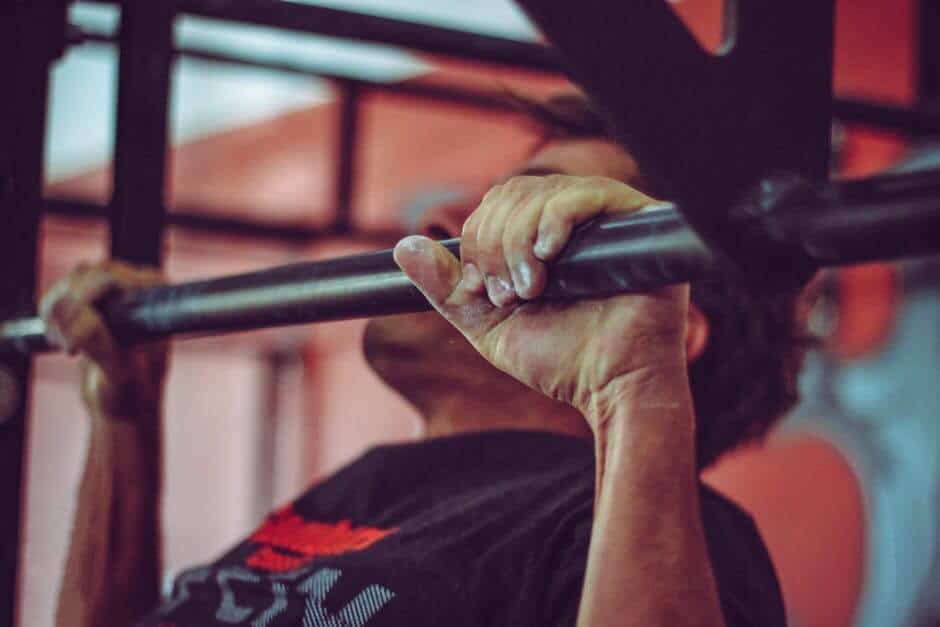 Some people use it to treat cancer, tuberculosis, and diabetes, or to prevent cold and flu as well as strengthen the immune system. It's thought to work by helping protect the cells from damage, regulating heart beat, and improving one's ability to learn and memorize.
It's worth noting, however, that none of these effects have been studied in humans, and additional research is needed to confirm any health benefits. [5]
Arginine-Alphaketogluarate (A-AKG)
It is a natural chemical found in the body that is sometimes used to make medicine to treat:
Stomach and intestinal
Bacterial infections
Kidney disease
Liver problems
Cataracts
Recurring yeast infections
Improving the way kidney patients undergoing hemodialysis treatments process protein
People also use it to improve athletic performance. [6]
What Are The Possible Side Effects of High T?
Though Testofen studies found it to be safe, some people found the fenugreek caused gastrointestinal issues such as diarrhea and bloating, along with nasal congestion when taken in amounts larger than what is typically found in food.
Other side effects include coughing, wheezing, facial swelling, and allergic reactions in individuals who are hypersensitive to it. Because fenugreek may also lower the blood sugar levels which means that diabetics will need to closely monitor their levels to make sure it doesn't interact with any medication causing blood glucose levels to become too low.
Because Testofen and other ingredients in High T will increase testosterone production overall, it can lead worsening male pattern baldness worse, per a study published in the Journal of the American Academy of Dermatology. [7]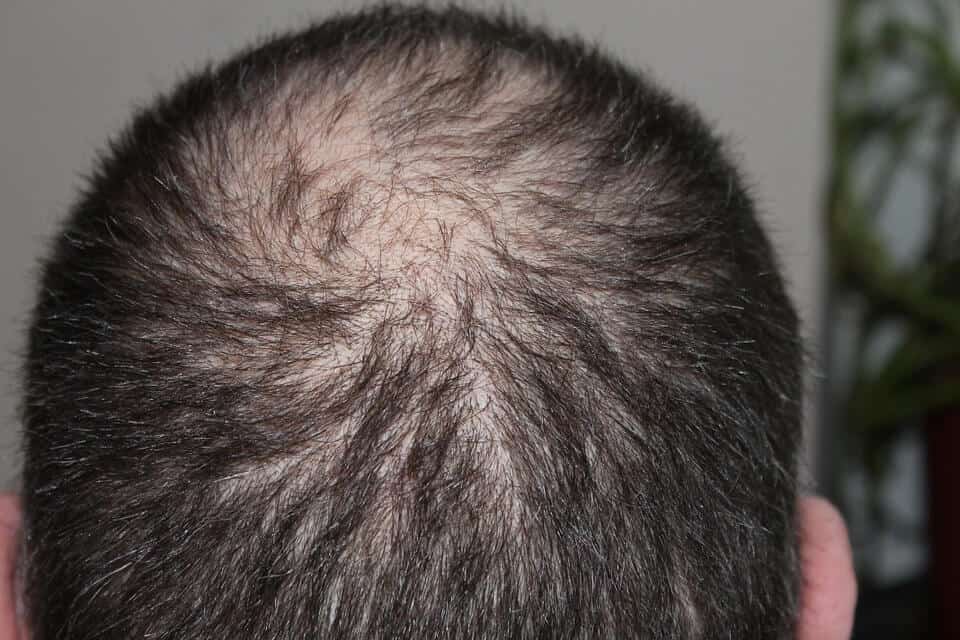 If you increase testosterone beyond its normal range, it creates an imbalance in estrogen and other hormones. This imbalance can lead to gynecomastia, or an enlargement of breast tissue. Though it may go away on its own if you stop using a testosterone booster, it's possible it will persist enough to require medication or surgery to solve the situation. Sperm production is often decreased as well. [8]
Increasing testosterone can also increase facial and body hair and cause further deepening of the voice. It can also be linked to behavioral changes, such as radical shifts in mood, attitude and behavior, often accompanied by increased aggression, irritability, and depression.
High T and Women: Is it Safe?
Women naturally have testosterone in their bodies, just like males have a small amount of estrogen, too.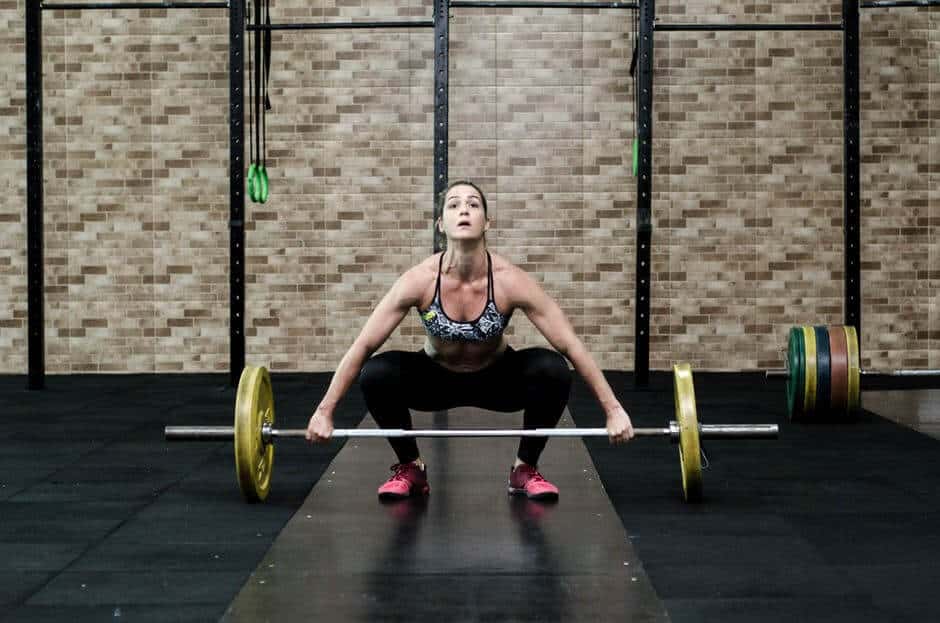 The difference is women have much lower levels of testosterone. Increasing testosterone levels in women could result in the development of masculine characteristics such as increase in facial and body hair, deepening of the voice, and more aggressive or irritable behavior.
How Much Does High T Cost?
A 60 count bottle can be purchased on Amazon for $25.99. If you would prefer to buy the product in person, it is available at GNC and Walgreens, though prices may vary slightly depending on your geographical area. GNC has a 75 capsule bottle for $36.99.
High T Directions
The product label says you should take two capsules a day with water. For best results, it is suggested that you use this supplement alongside a vigorous exercise routine and sensible diet. You should use this product for no less than eight weeks to achieve maximum results. Do not take the product if you are pregnant or nursing. You should also avoid this product if you are taking prescription medication.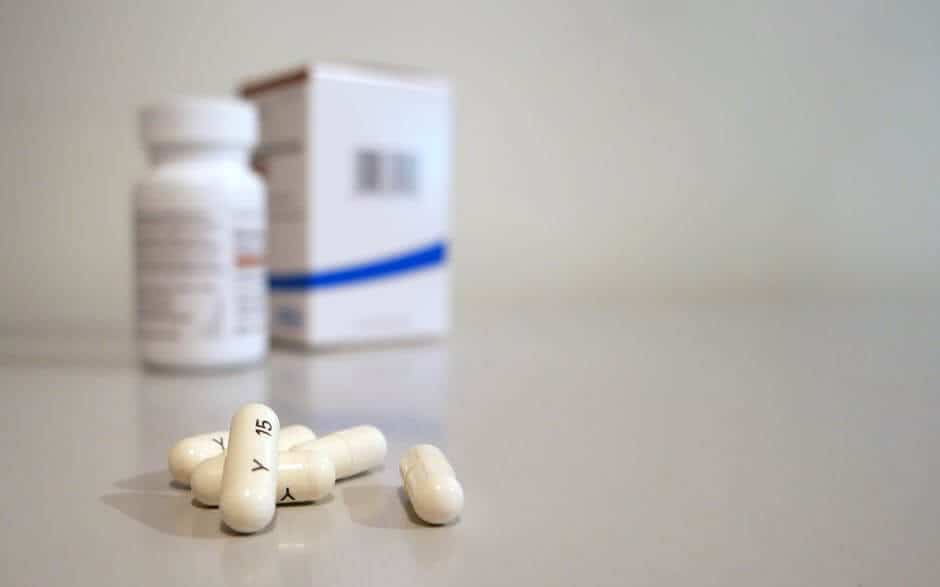 What's the Difference Between High T and High T Black?
High T Black starts with the same ingredients in the same amounts, but offers a bit of an improvement on the original formula. It also includes raspberry ketones, a nitrous oxide booster, and caffeine anhydrous.
Is There a Money Back Guarantee?
You cannot order High T supplements directly from the manufacturer's website. Because of this, any money back guarantee would be subject to the terms of the merchant where you make your purchase. In most cases, this would mean you can only get your money back if you do not open the packaging and have the original receipt.
What Users Are Saying
"60 year old has used this product for two years due to a drop out in Testosterone. I found it to be very effective. I have no problems in the bedroom, I feel much more energy. This product has helped me a lot. Its definitely work trying if you are feeling weak, tired, no energy and have a problem with erectile dysfunction."
"I purchased this product primarily to improve libido. It had a noticeable but slight impact. I plan to continue using it until there is no longer a positive affect."
"Didn't really feel anything from it as I did from different brand"
Also: read our Boost Testosterone Booster Kit review »
The Bottom Line – Does High T Work?
So, should you buy High T? Well, we like that it is readily available online and in common stores, and it's easy to use anywhere. However, we do have some doubts about because it's not backed by clear clinical research. Moreover, we're definitely leery of the customer complaints of side effects we found posted online. There are also numerous user reviews that say this product does not work as claimed.
If you really want to build lean muscle mass and improve overall vitality, we encourage you to go with a product that contains clinically tested ingredients and is backed by positive user reviews.
Among the best products we've seen this year is one called Boost. This supplement contains a blend of nine ingredients, all clinically-tested and results often found in publications such as The Aging Male.
As a bonus, the makers of Boost are offering a 120-day money-back guarantee and 2-Week Sample as a sign you'll love our supplement.
Learn More About Boost »